No proper Londoner misses Winter Wonderland in Hyde Park! It kicks off this year on November 22nd at 5pm and lasts until January 4th. It's one of the most anticipated annual events in town and is for any age.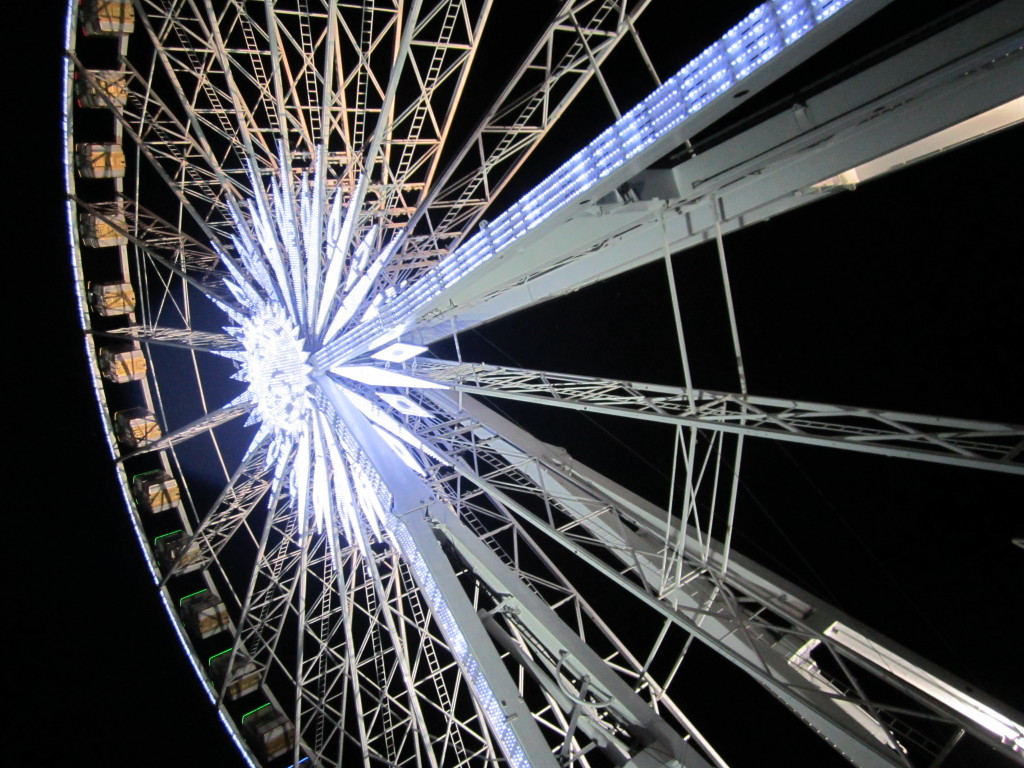 You can skate in the ice rink, shop in the Christmas markets, visit the famous Bavarian Village and go to Santa Land for a visit with Father Christmas.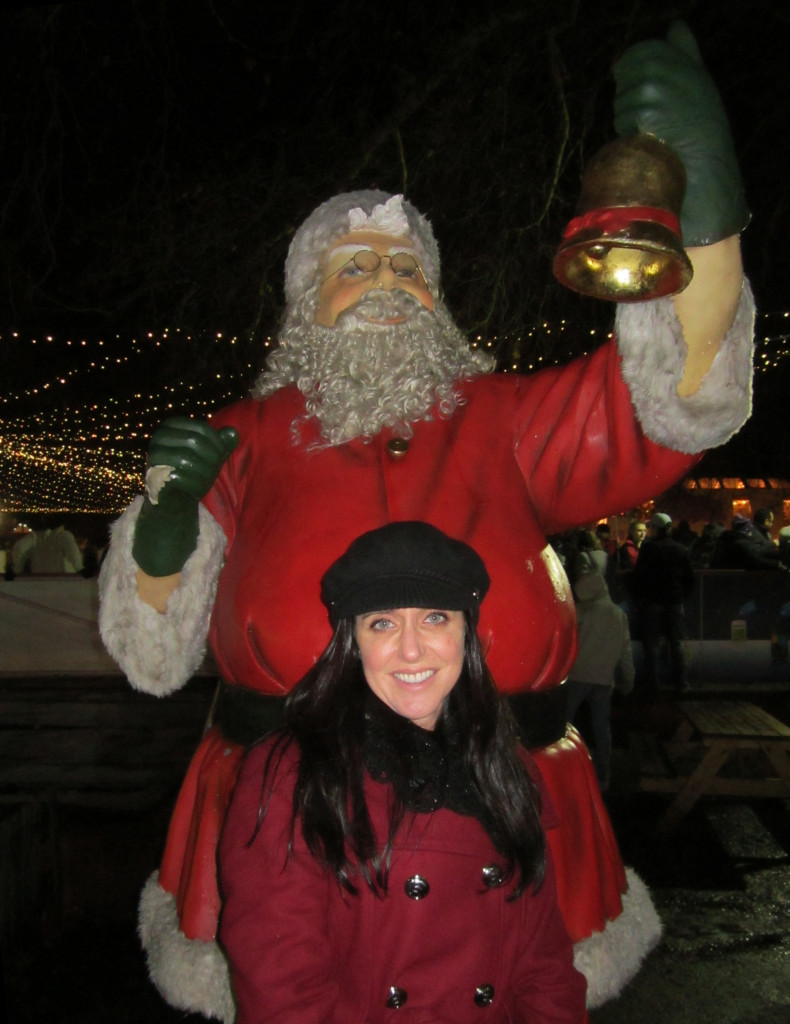 Perhaps you might wish to have a stein at the Star Tavern and Village Square and then pop over for a pint at The Carousel Bar while dancing to a live DJ as you spin 360 degrees? Ok, maybe don't do them in that order, but they are both very fun!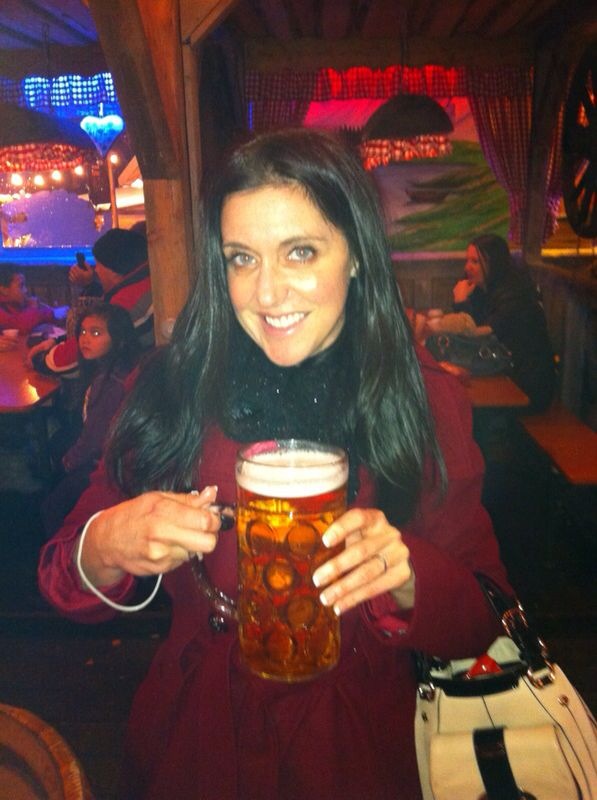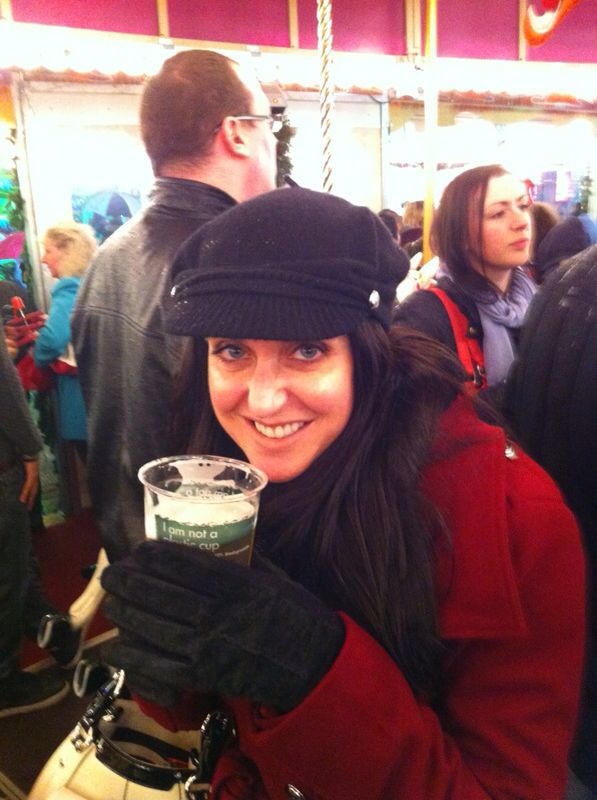 I'll be honest, those pictures were a bit staged. I'm not a beer drinker. It was too great of a photo opp to skip.
I actually really enjoy champagne, and of course, Winter Wonderland has that too. For £55-£60, you can purchase a VIP Pod on the Giant Observation Wheel.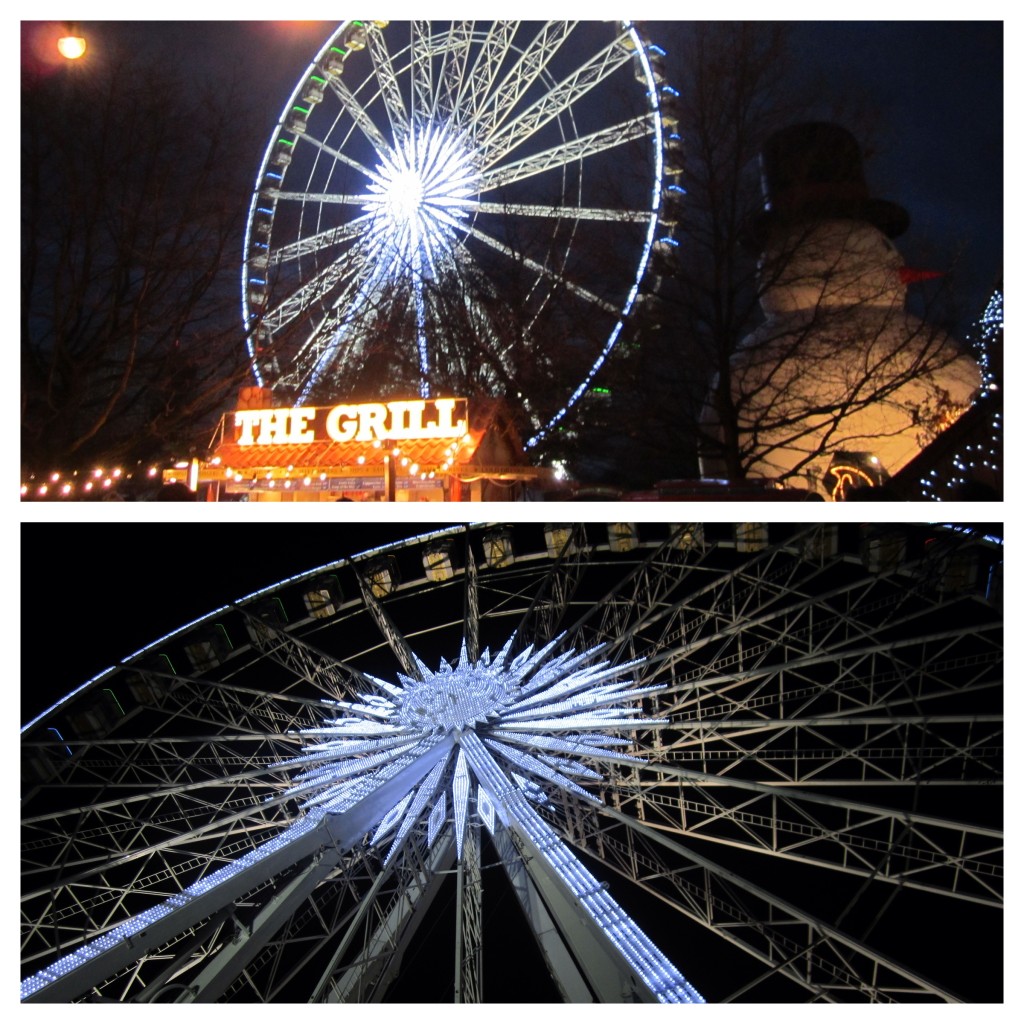 It seats four people per pod. This price is for the whole pod, not per person. (Phew!) For an additional £30, you can have a bottle of champagne for your ride. It's a bit pricey for an experience that lasts 12-15 minutes, but for a special occasion or bucket-list activity, I recommend it. However, it can be rather comical.
You begin by booking your tickets in advance online. That's not complicated, but it does require gambling on the weather forecast for your plans. When you arrive, you need to let the attendants know you have special tickets, and then you wait in a designated area.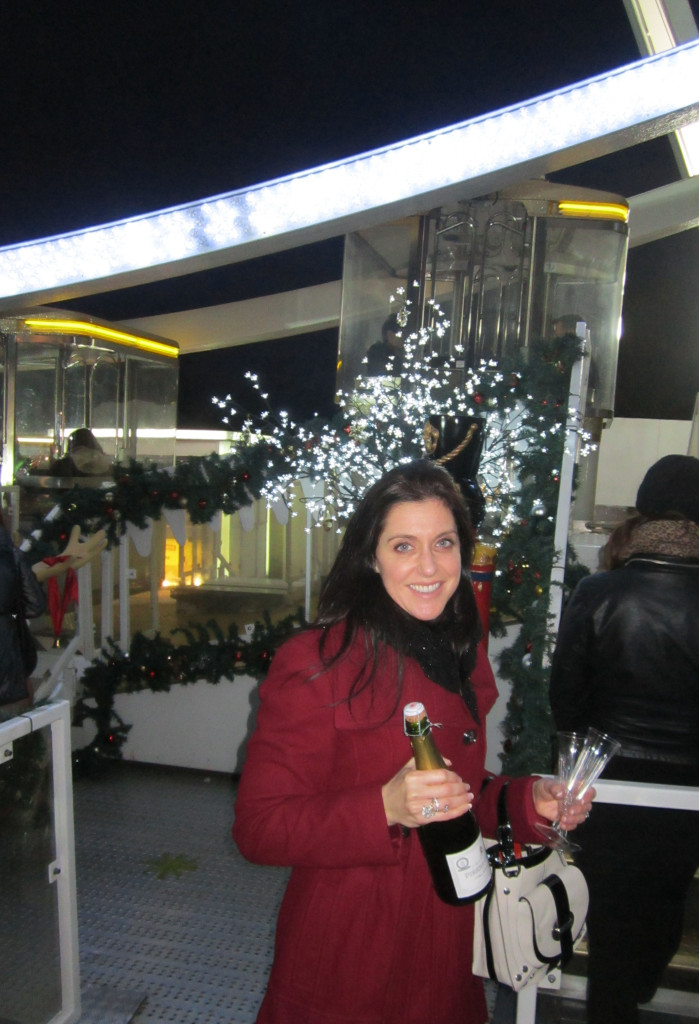 Once you receive your bottle of bubbly, you board your pod and off you go- 60 metres up in the air. Unfortunately, the night we went it was a bit rainy and very windy. Our pod's door didn't quite close all the way, so I was frantic about our safety. Pounding a bottle of champagne while trying to snap pictures of the view as the pod shook from the wind was hilarious. Drink, snap, look, scream. Drink, snap, look, scream.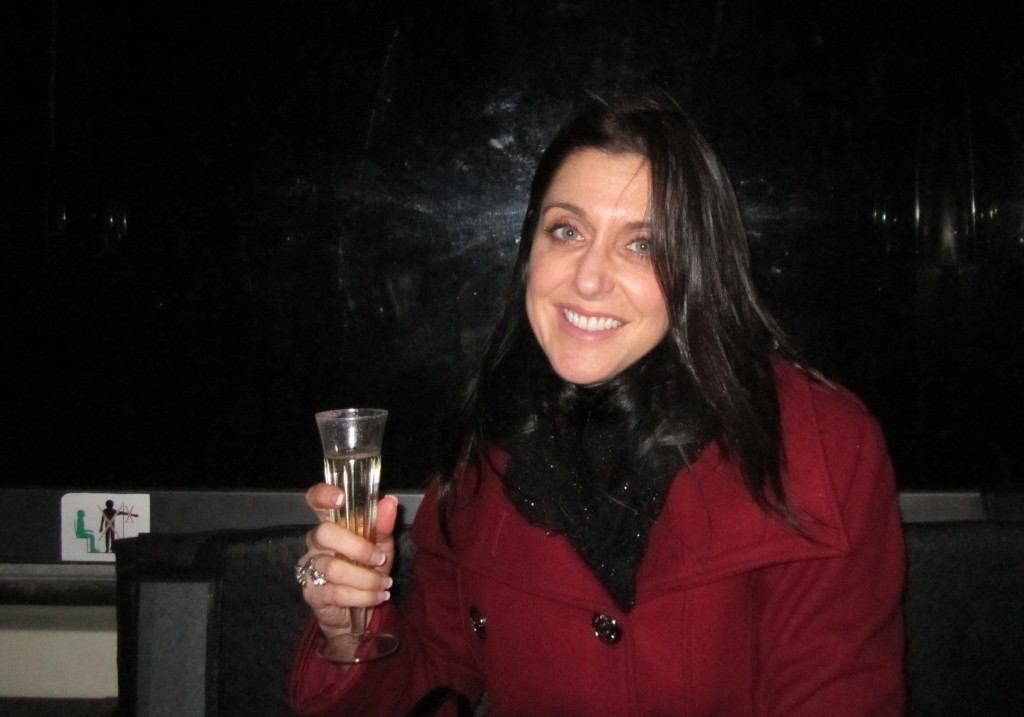 We had a blast. Also, we purchased some ride tokens and rode one of the roller coasters. As a girl who grew up in Orlando's theme parks, I have to say the coaster was pretty thrilling.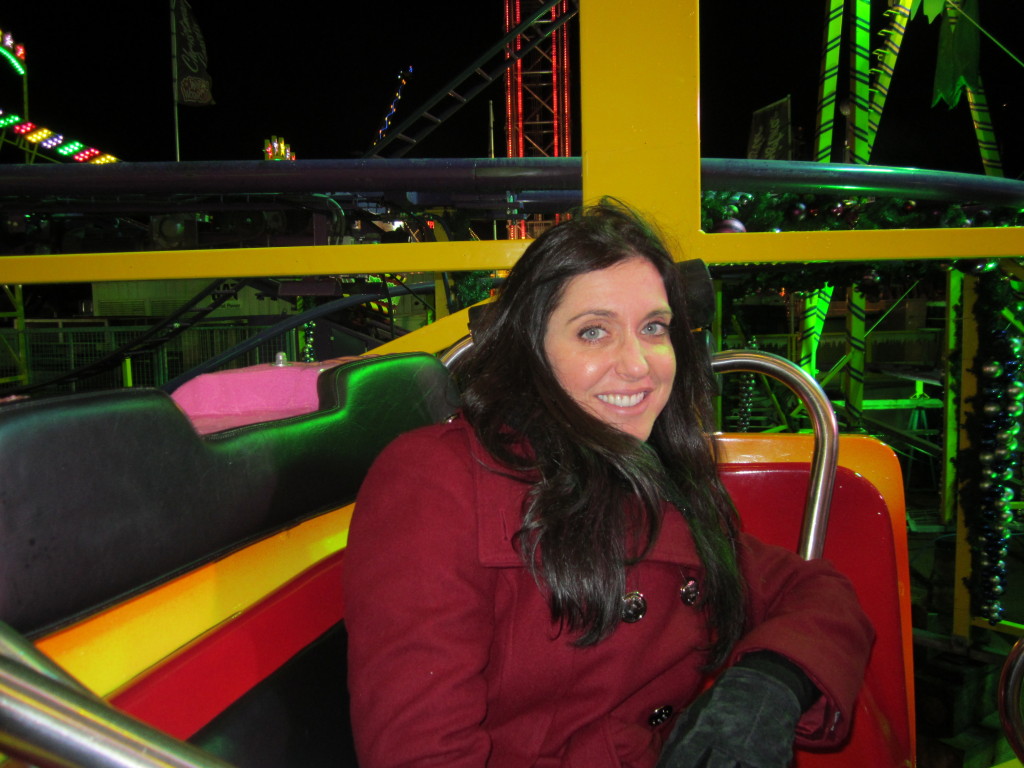 If you can, try to avoid a Saturday, as it's the busiest day for attendance. There were a few occasions last year when they did stop allowing people to enter Winter Wonderland because of high crowd levels, but certainly make the effort to go this year if you are in London.
Please let me know about your experience!