Andaz Hotel's Catch Champagne Bar makes sipping luxury super easy. Mr. Sunny and I gave it a go recently and had a really lovely time.
I can just hear you saying righ now, 'Sunny, did you ever meet a glass of champagne you didn't like?'
Well, no, actually I haven't. I love them all. The big and the small. 😉
And, I really love when a restaurant or bar makes the whole experience fantastic. Don't you?
So, what's the catch, literally, at the Andaz Hotel Catch Champagne Bar and Lounge?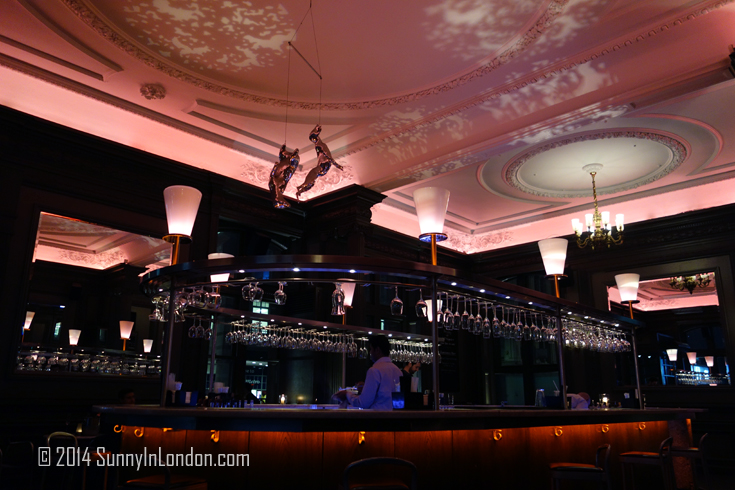 Ambiance and service.
Starting with the location, I loved the convenience. Inches from the Liverpool Street station, the Andaz Hotel is super easy to find, especially if you're looking for their champagne bar.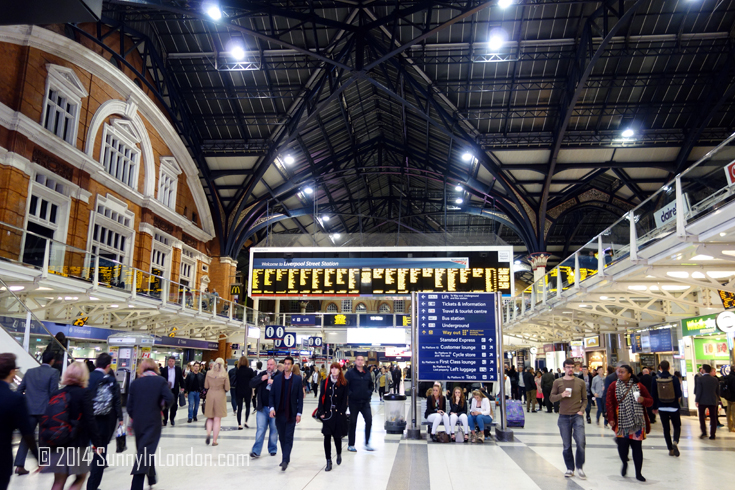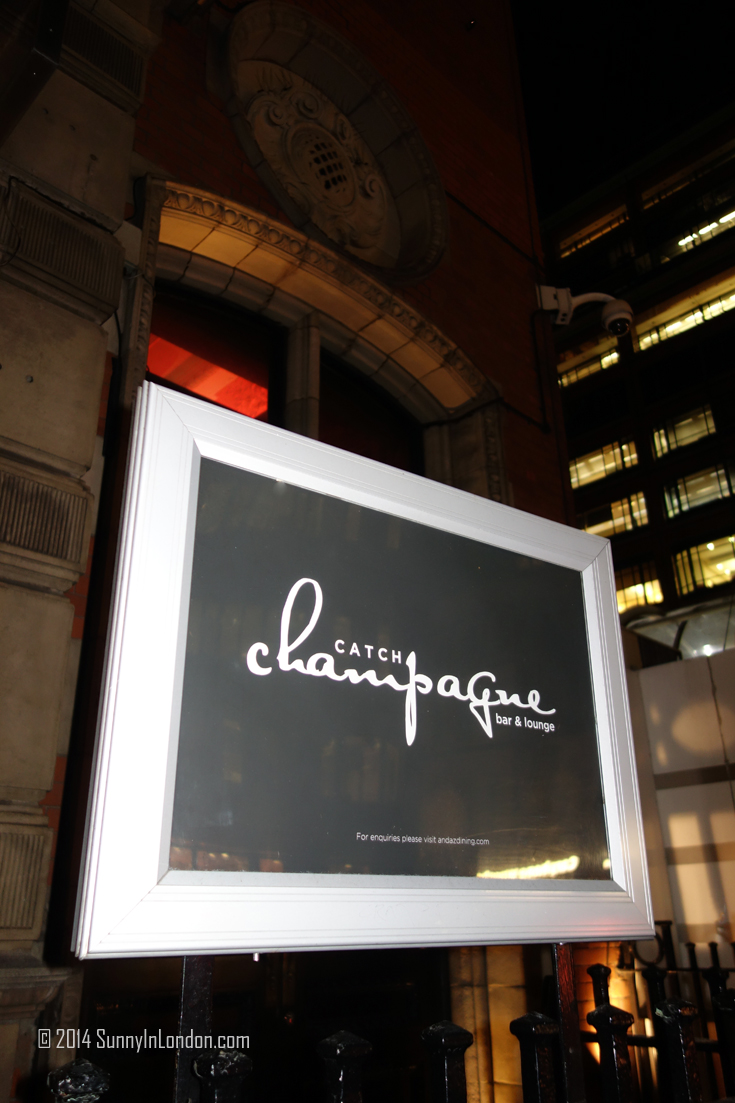 Further, the inside had a gorgeous, 'bring a little funk' kind of vibe.
Mr. Sunny and I were keen to call ahead and get a survey of the crowd. We were told to wait about an hour to avoid a packed champagne bar. So, we arrived around 7:30pm on a Tuesday.
If you're an avid Sunny in London reader, you're probably curious why the restaurants and bars I visit are always empty. I wonder the same thing when I watch Made in Chelsea. Unlike the scripted reality show that stages everything, I intentionally visit restaurants when they're empty as much as possible.
Why?
I don't like bothering other people, especially if my meal is complimentary for a review. It's not nice to distract other people with all the camera flashin' silliness that is required to write a blog. Plus, I don't know how to blur people's faces in Photoshop. Spot healing reduction talent that gives a faux Botox facial finish, however, is my speciality.
So, Mr. Sunny and I asked our server for his drink suggestions. I need to give a big high five to Mr. Sunny for taking one for the blog team and forgoing a beer. Hey paisan, when in a champagne bar…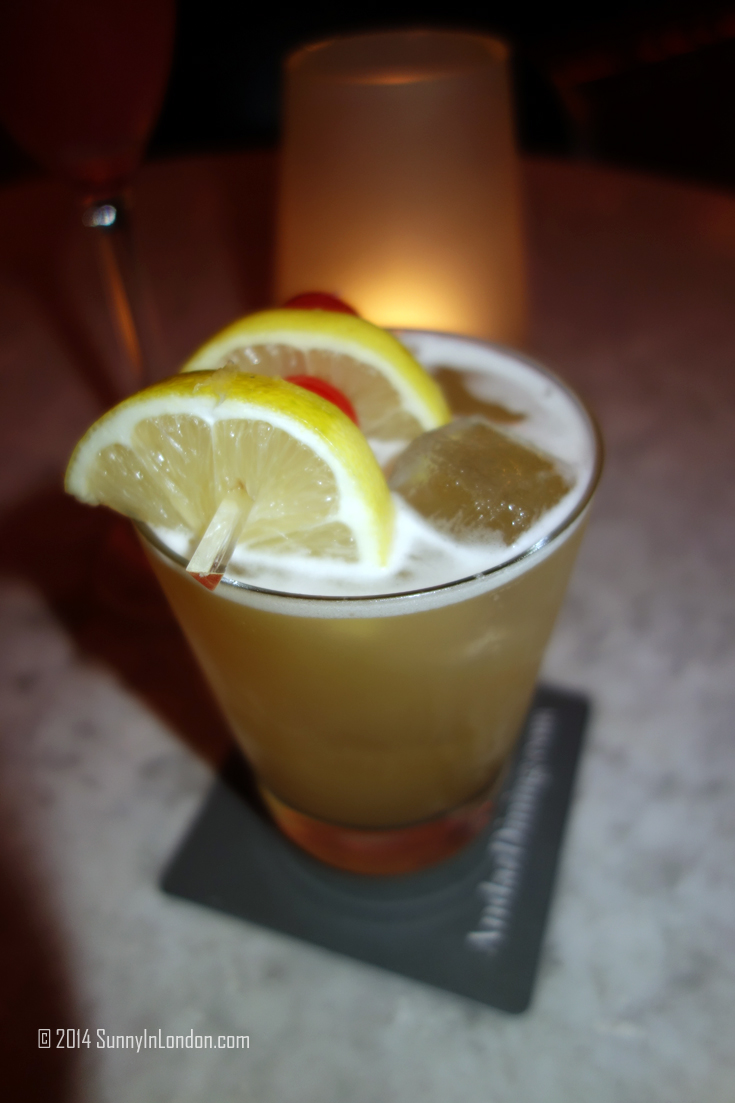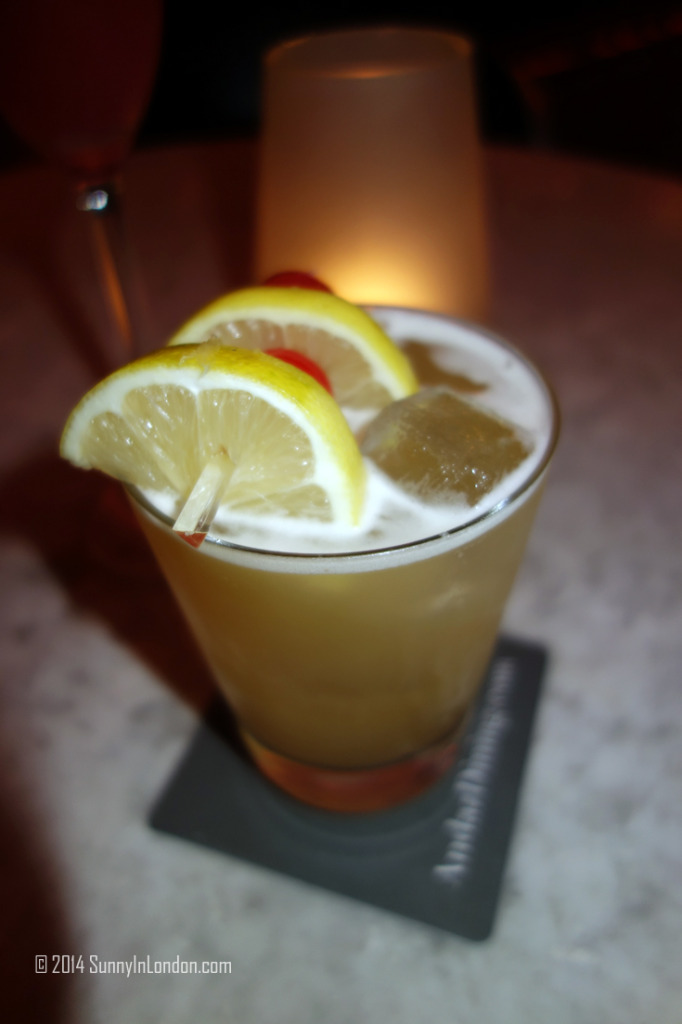 That's right. He let the server make a whiskey cocktail for him.
I decided to jiggle it up a bit with some not-so-nice pre-Christmas juice. My cocktail was the Naughty Nuisance. It featured a mixture of Crème de framboise, raspberry puree and Prosecco.
Both drinks were yummy.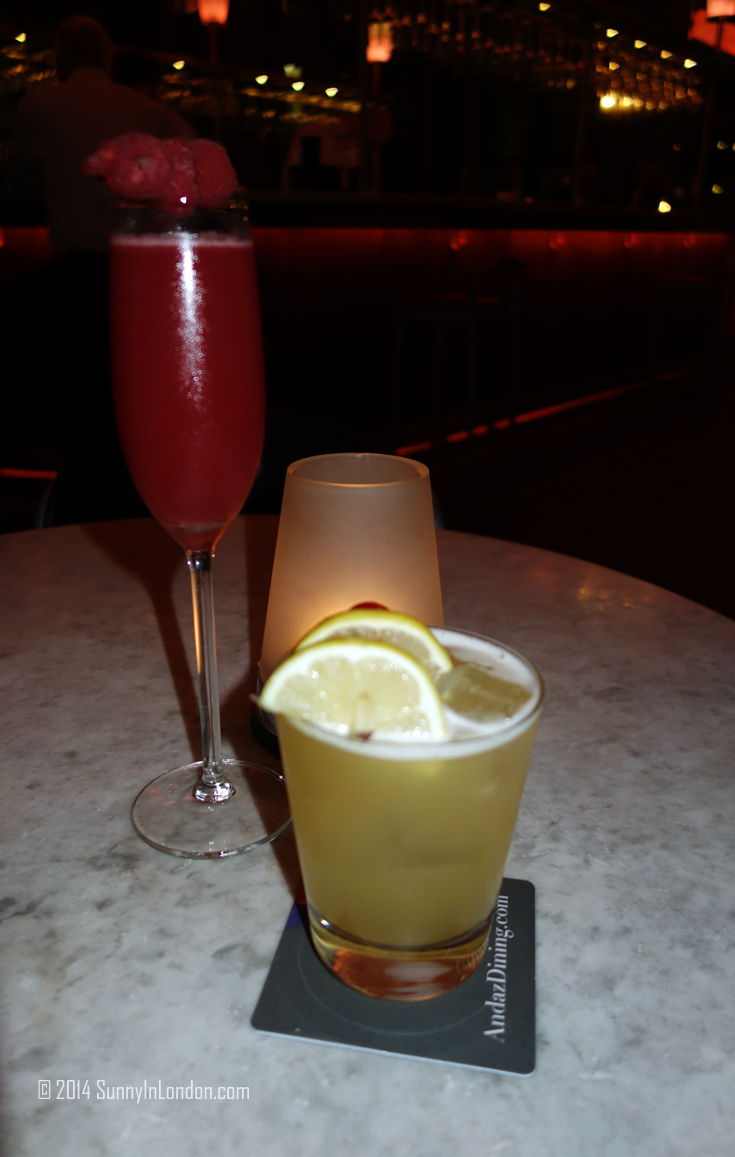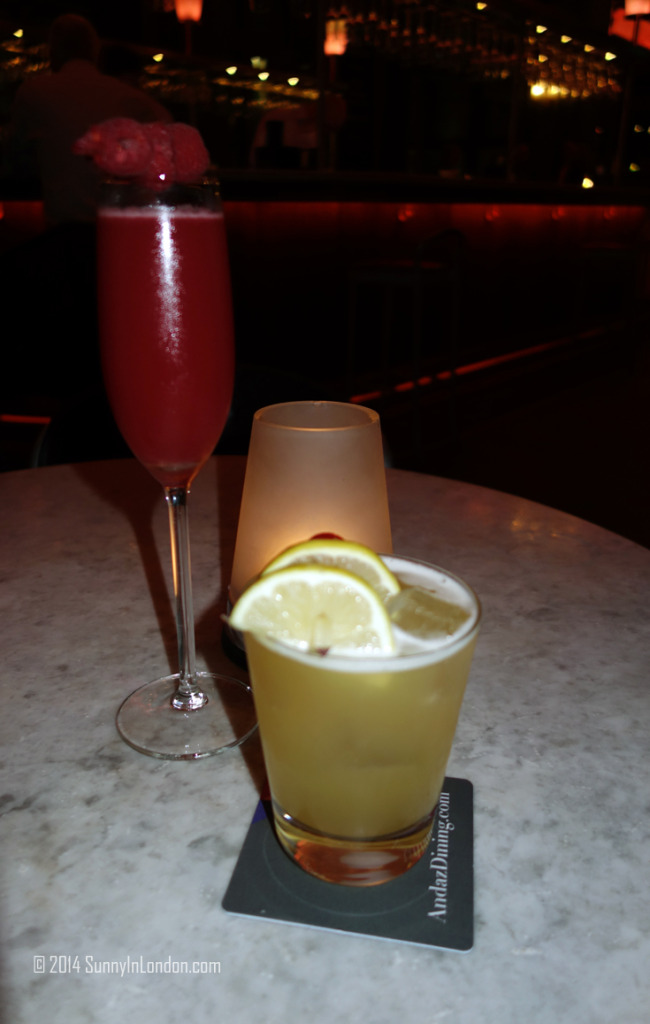 Next, Mr. Sunny picked out the Charcuterie, olives, freshly baked bread, balsamic and olive oil for us.
I love a good 'antipasto' tray. The meats were unbelievable. The quality, texture and temperature were spot on.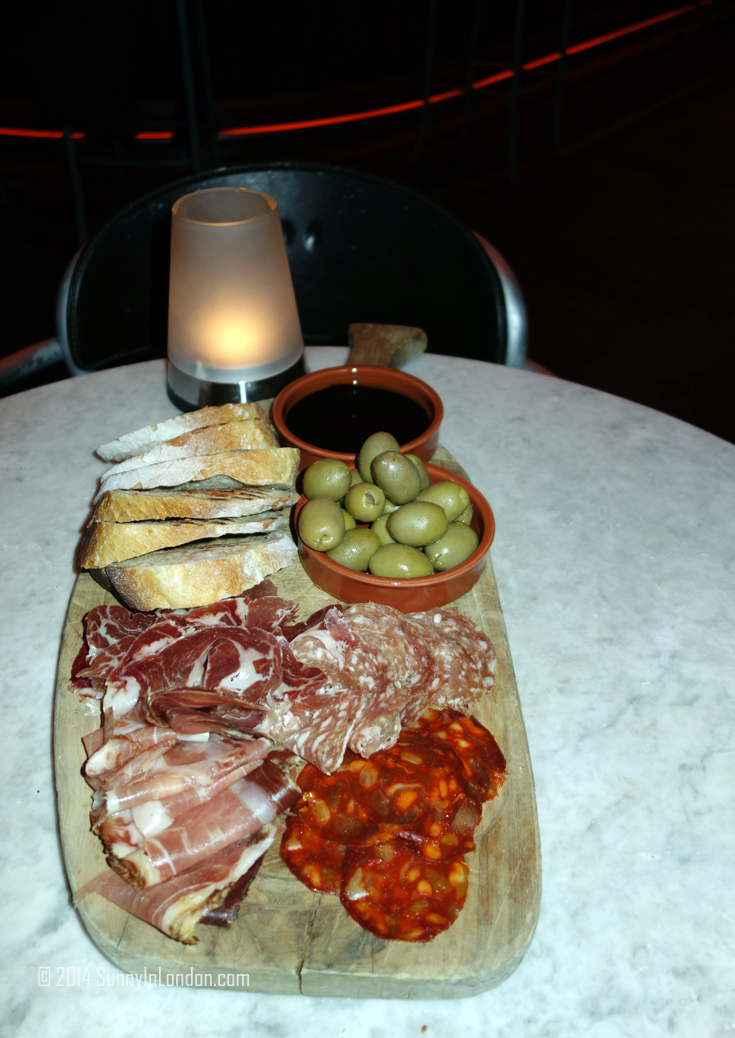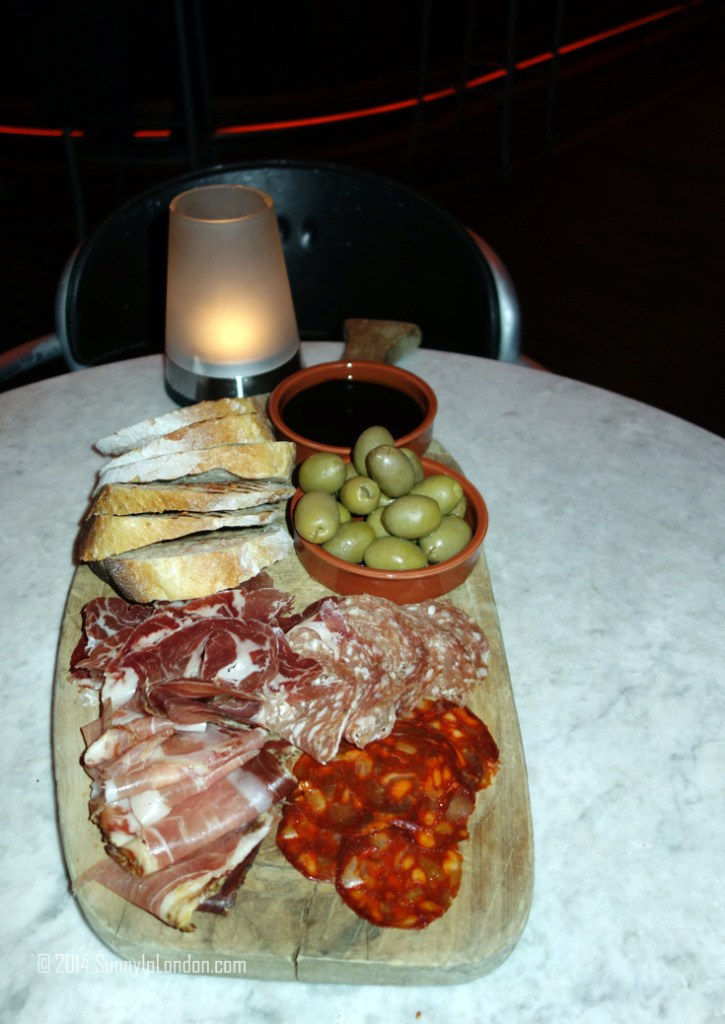 My favourite part of Catch Champagne Bar and Lounge at the Andaz Hotel was the atmosphere. I think it gets quite swanky after work hours.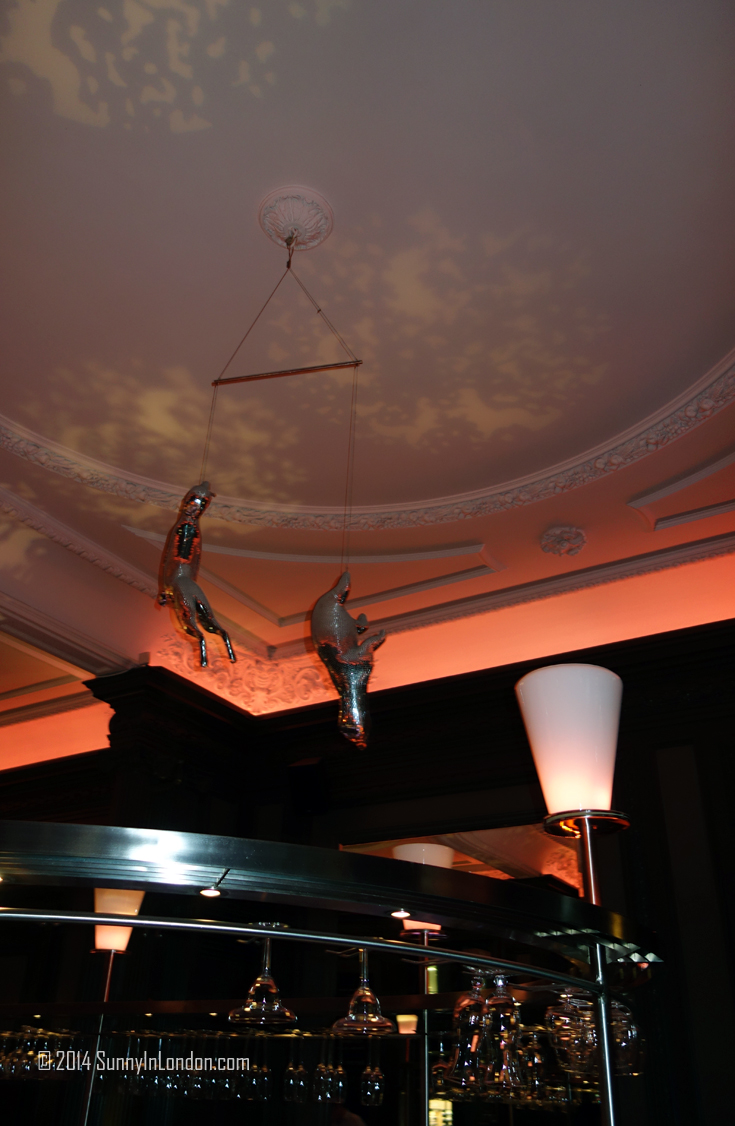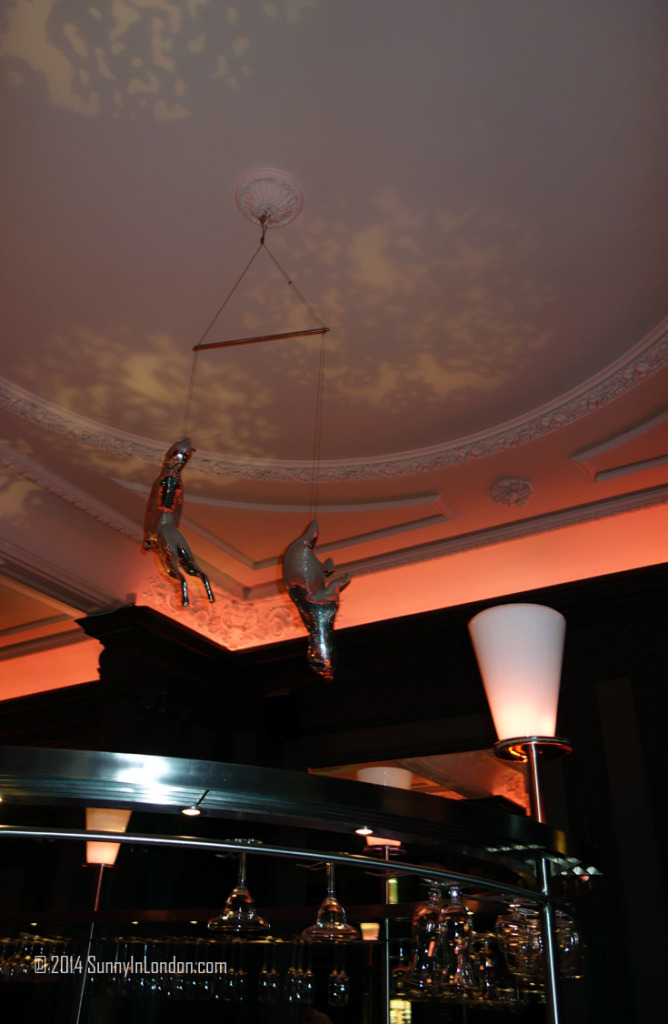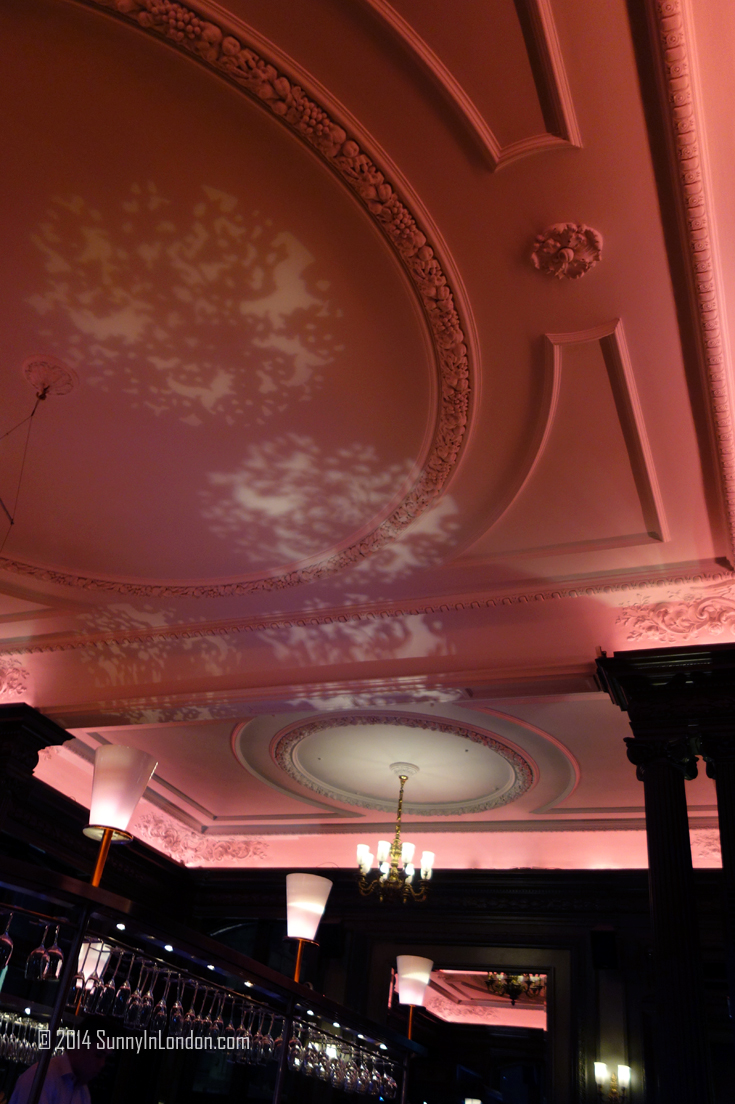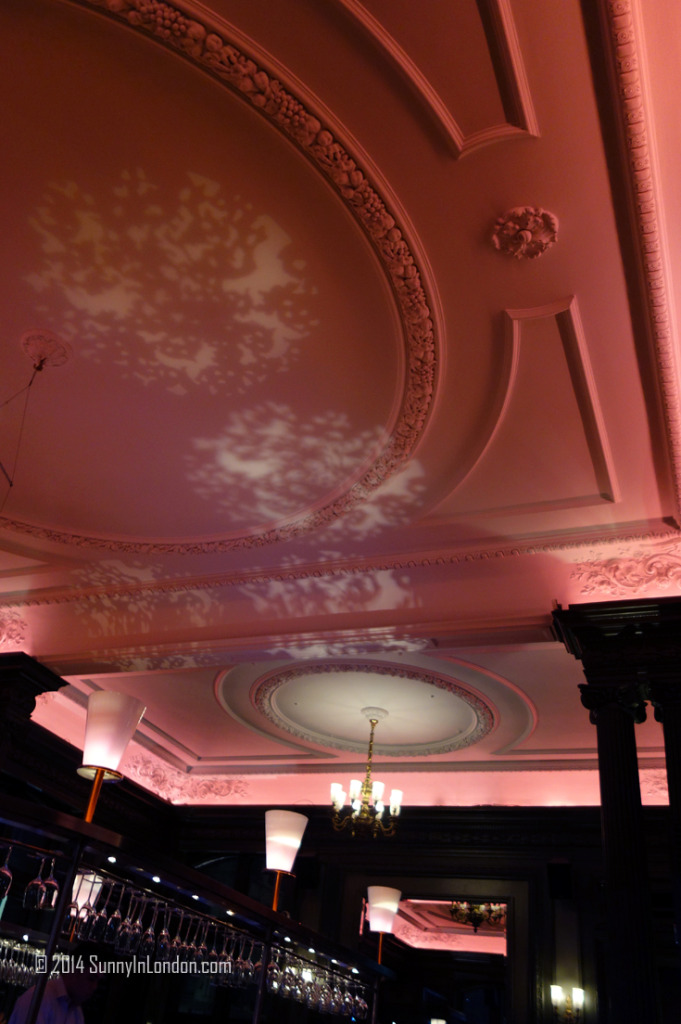 The music was exactly what I prefer in a lounge. Electronic and full of funky beats. We had a voucher for £50, so we were careful to stay close to it. Living in London (especially while job searching) isn't easy.
The voucher covered three drinks and the antipasto tray. Mr. Sunny did sneak in one beer after our bubbly beverages.
The rest of the menu is limited, but I really wouldn't expect too much more from a champagne bar. What mattered to us was the fun drinks, swanky vibe and stellar service.
If you're in the Liverpool Street area, don't let the Andaz Hotel's Catch Champagne Bar and Lounge get away from you!