Fasten your seat belts, Sunny friends, because this Highgate Pub Crawl is steep and plentiful! I know you can handle the truth, but if you can't handle a big hill and 5 PUBS, you had better just stop reading right now.
Ahhhh, I knew you'd stick around, sunshines. So, let's go!
After my long day researching chocolate for an upcoming blog story (Yes, you read that right. Stay tuned for that at the end of the week…) I met Mr Sunny at The Woodman Highgate Pub.
Not to be confused with the The Woodman Pub in Hertfordshire, this pub literally is right outside the Highgate tube station on the Northern Line. When Mr Sunny said, "Go up the escalator, turn right, and you'll see it" he wasn't kidding!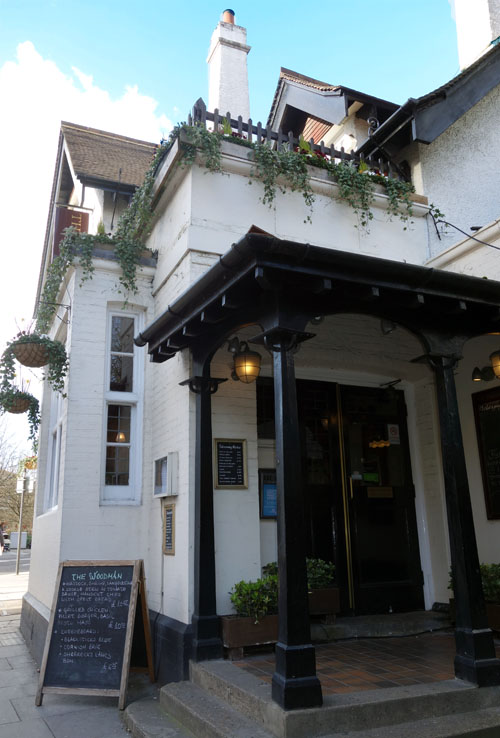 And on a Sunny in London day, can't you just see yourself catching some rays in this stunning beer garden. Nice flat screen, eh?
Once we got seated, I shared my day's adventure in a chocolatier's in Carnaby Street with Mr Sunny as we sipped on our standard adult beverages, Stella and red wine.
As we made our way up hill to the next liquid sunshine seller, I was glad I had on my flat boots. The climb up the road is intense, so I definitely recommend you follow this pub crawl in order!
After our little workout, we arrived at a really famous Fuller's pub, The Flask. It's popular not only because it's been Pub of the Year…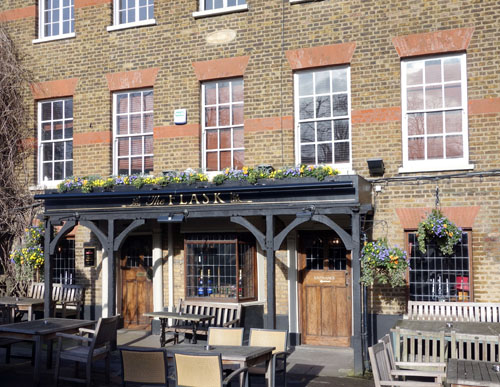 But also because George Michael, Sting and Kate Moss literally live across the street. So, I'll give you one guess where they drink.
Aside from getting me all hot and bothered about the possibility of a celebrity siting (just like I did at Primrose Hill) the Flask is fun because it has so many areas to hang. With its numerous nooks, I can see why celebrities choose it for their local.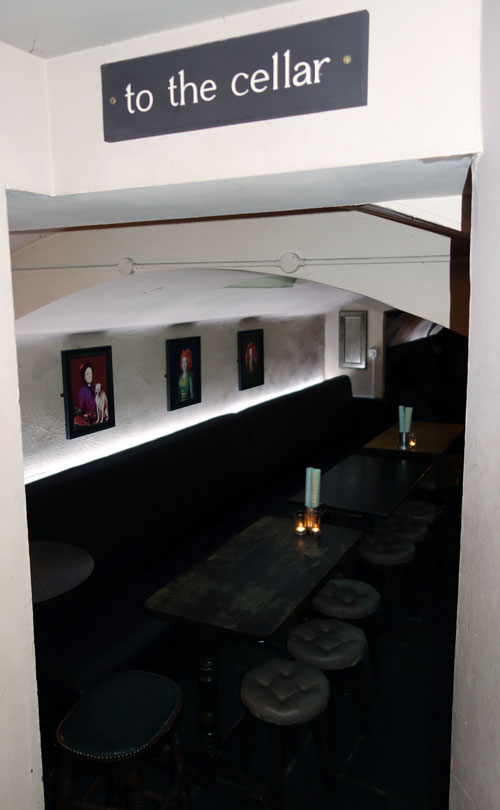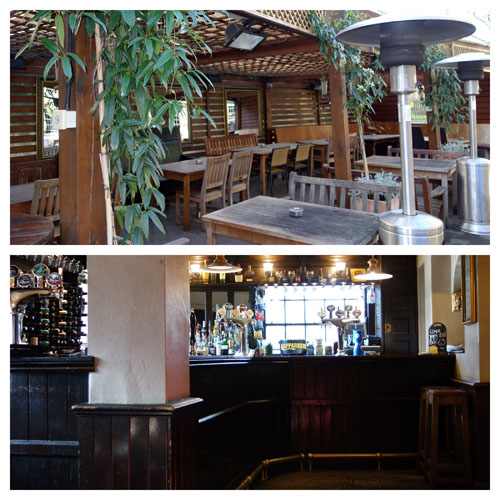 Although, I could've stayed all night stalking waiting for a glimmer of Hollywood possibly to arrive, Mr Sunny had other pubs planned. We walked a bit to the Prince of Wales. This is the back entrance. It's right in the center of the picture.
And this is the front…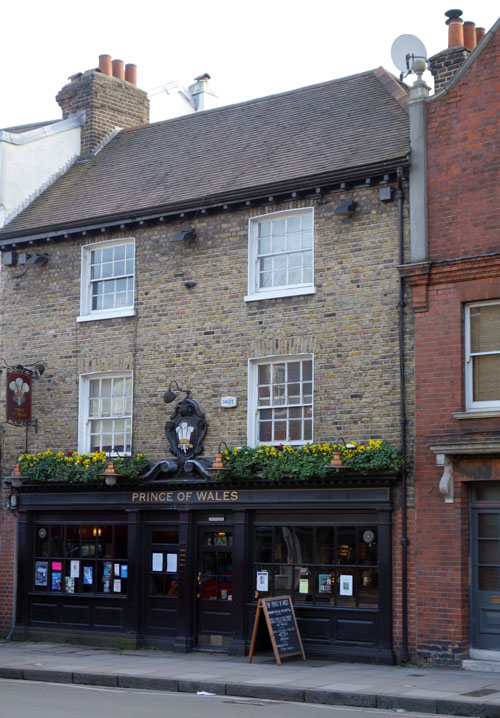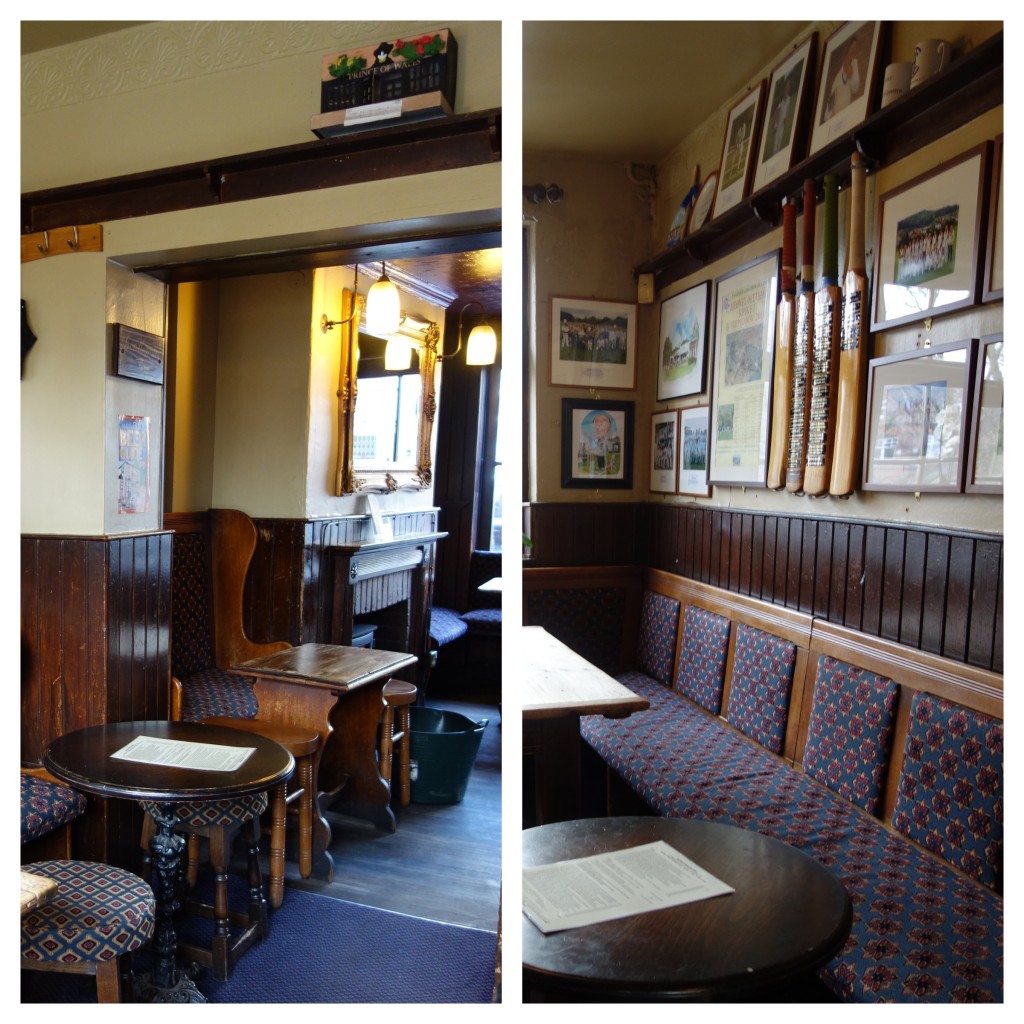 It's fairly tiny. We sipped on our beer and wine and made our way to The Angel Inn.
I love The Angel Inn for it's charm and fun décor.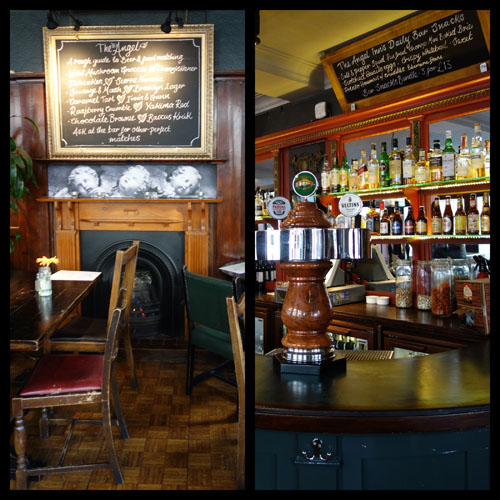 After our drinks there, we took the bull by the horns for our final stop. I'm not kidding…
The Bull Highgate is one exceptional brewpub, and yes they have a MICROBREWERY! It's huge, and the food is great. In fact, the Buffalo Wings on Wednesday is an extremely popular menu item.
Having eaten an entire plate of dipping chocolate for lunch, I skipped a starter, but Mr Sunny chose one of his favorites… Buffalo Wings!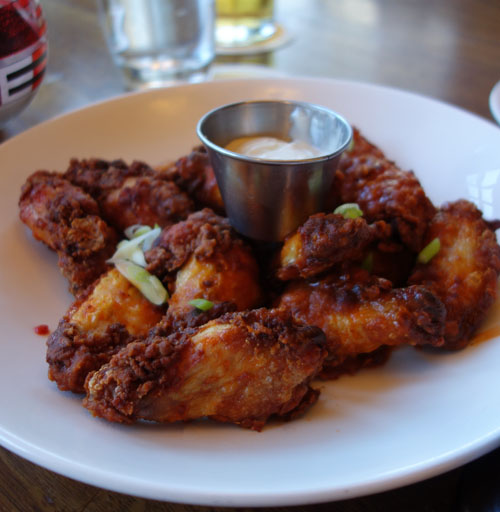 Next, we enjoyed our entrees…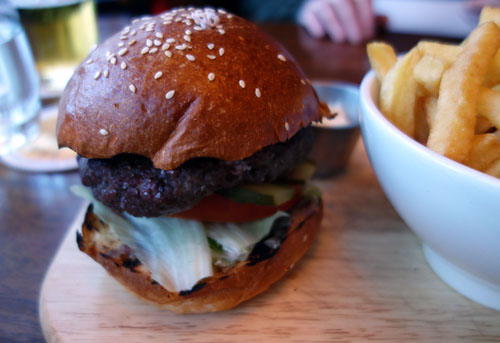 By this time the sun was starting to set, so we were both ridiculously full (and dizzy from the 5 pub visits), so we headed to the bus stop to make our way back to our flat.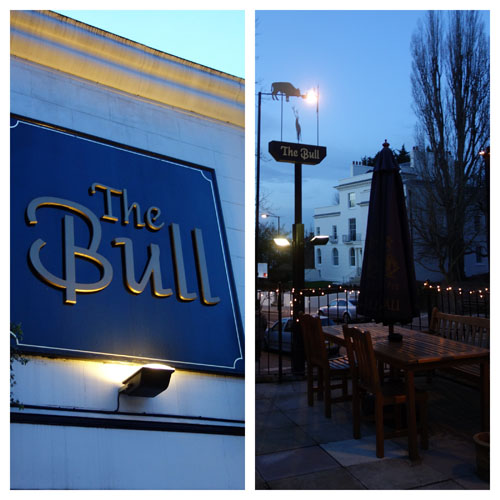 There's a lot more to the Highgate area than what I've highlighted on my Highgate Pub Crawl. It's a gorgeous neighborhood full of many pubs and shops that will surely impress you. Are there any other ones that you can recommend, Sunny friends?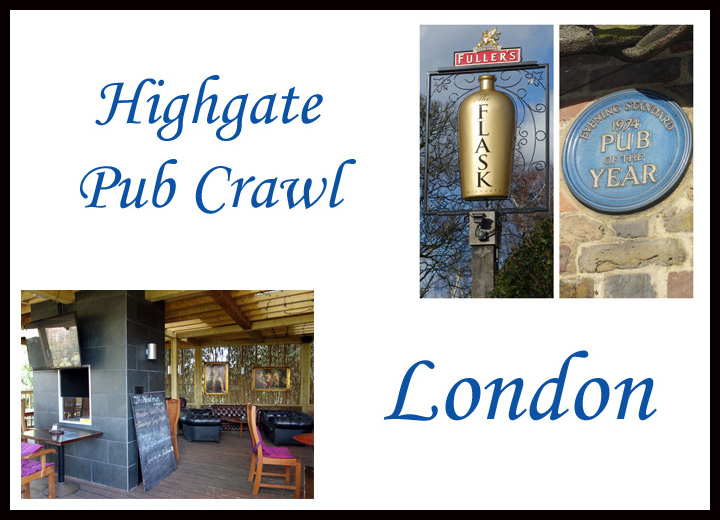 And, if you're looking for more fabulous pubs to visit, we highly recommend The Good Pub Guide. American readers can find it here.