BEER. How many of you would give up a shoe for a great glass of beer? Last night I watched, completely mystified, as my husband proudly handed over his shoe to a bartender so he could gulp a Kwak. Yep. A Kwak. And it was all in the name of the first official Sunny in London pub crawl!
We purposely started my own Nicholson's Pub Crawl London at The Porcupine because I frequented this pub often during the semester I interned at NBC News- London Bureau. It was just steps away from my flat and the bureau.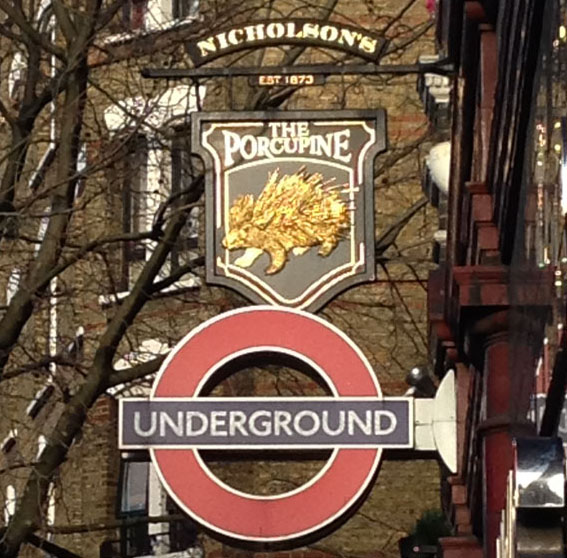 My husband ordered a San Miguel, and I enjoyed a small Rioja. Ok, I'll confess right now that I don't fancy beer. But, it's hardly acceptable to live in London and not partake in the pub culture.
The pub is located just outside the Leicester Square tube station on Charing Cross Road and Great Newport Street at the edge of Chinatown.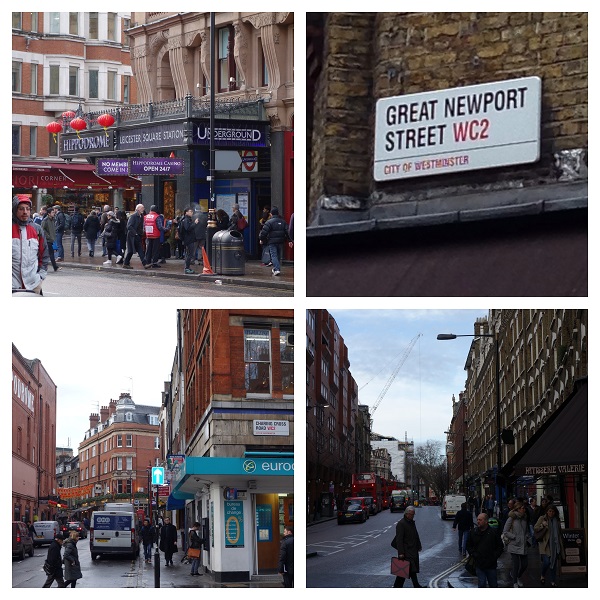 We also ordered some nibbles, a Scotch egg and fried calamari. The menu at the pub is fairly standard: Fish and Chips, Burgers, Homemade Chicken Kiev, Shepherd's Pie for Two, Steak and Kidney pie, etc.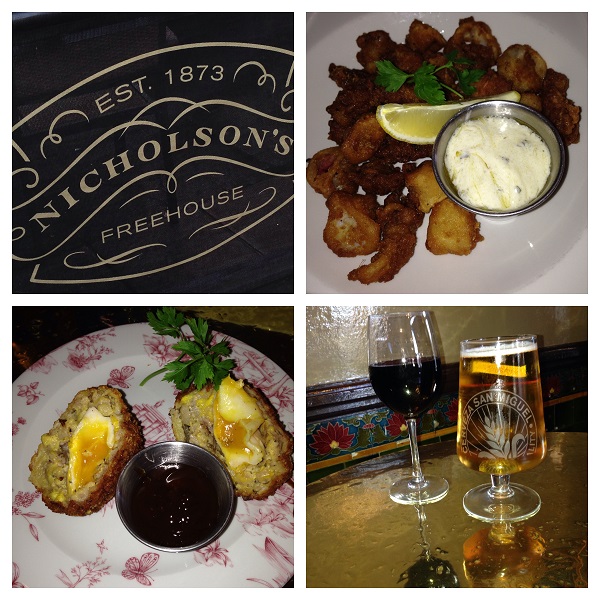 The next stop on our Nicholson's Pub Crawl London involved a quick trip through Chinatown to De Hems Dutch Café Bar on Macclesfield Street.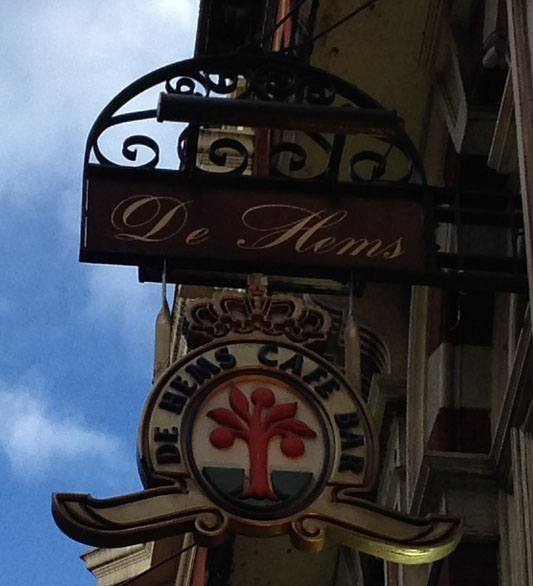 This delicious spot is a favourite of my husband and his mates. It dates back to the 17th century, and according to its website, it takes its name from a Dutch seaman who bought the pub in 1890.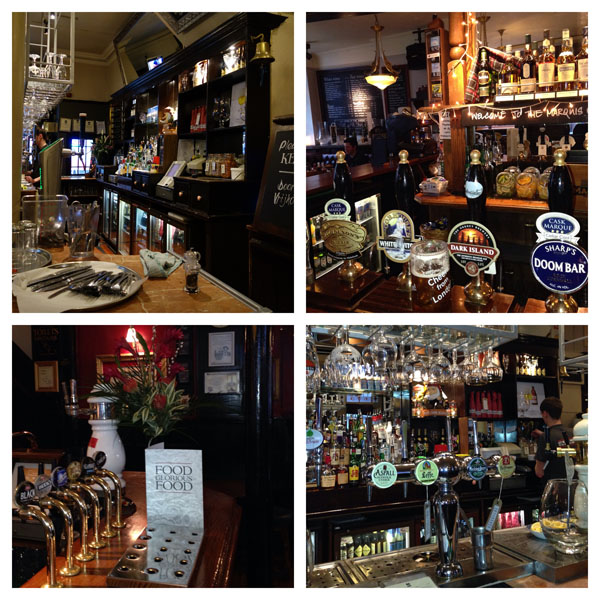 De Hems features an intense specialty Belgium and Continental beer menu. Pay attention to the picture below. It doesn't list prices- it's alcohol percent level…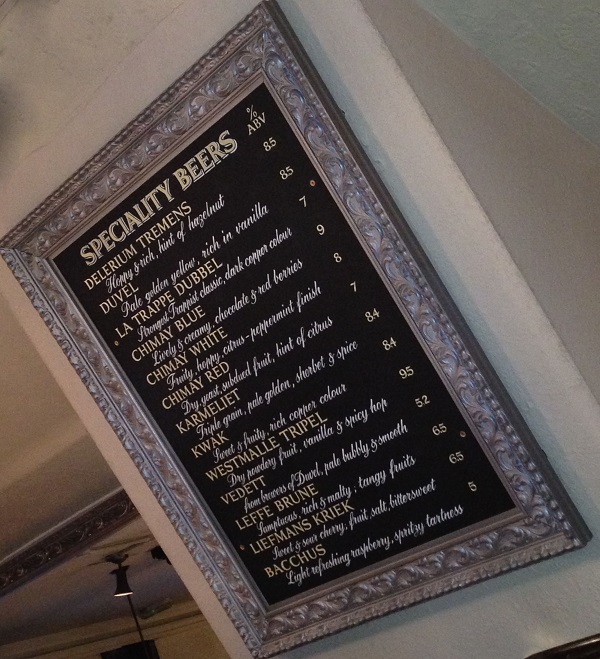 I stuck with my Rioja, and my husband decided to give a "kwak" at something different. He asked the bartender if it still held true that you had to surrender a shoe for the special brew. Once it was confirmed, he handed over both his right Merrell and his money in exchange for this stunning replacement slipper and his drink.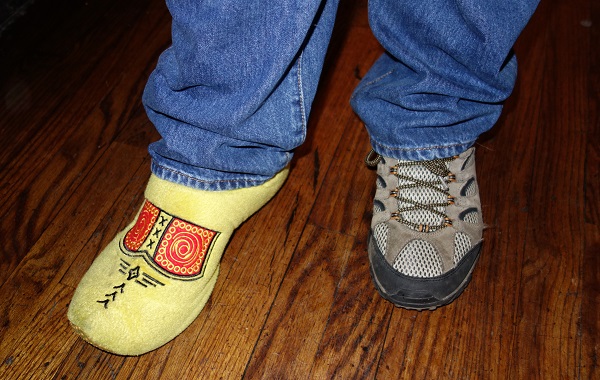 It is served in a wooden glass holder specifically designed with a rounded bottom, which enhances the flavour of the beer. The shoe serves as collateral for the pub to guarantee that customers won't run off with, or as the British say "nick", the glass and holder.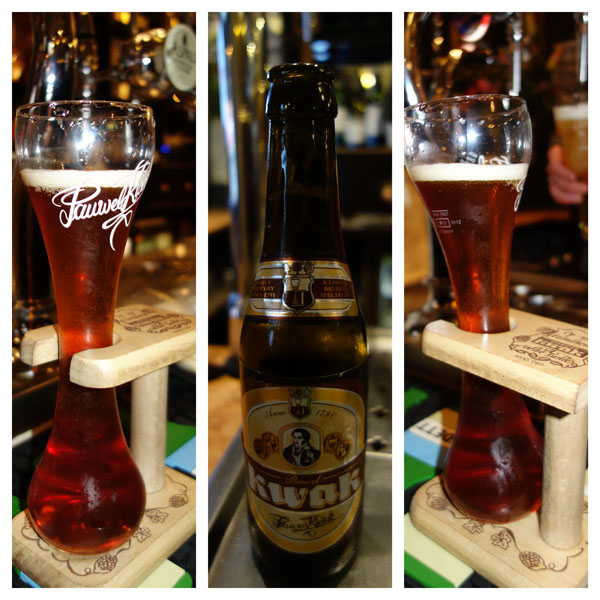 De Hems not only features the standard British Nicholson's menu but also features Dutch food, heavily influenced by Indonesian cuisine due to the Dutch colonization of Indonesia. Such food items include chicken sate and spring rolls.
Once my husband finished his Kwak, he made the shoe/holder exchange and we were off to our third Nicholson's pub, Marquis of Granby on Rathbone Street. I continued my evening's date with Rioja, and Mr. Sunny switched back to San Miguel.
The Marquis of Granby was a popular hangout for the NBC crew members and local postal workers because it's located near the old bureau and a local postal sorting location.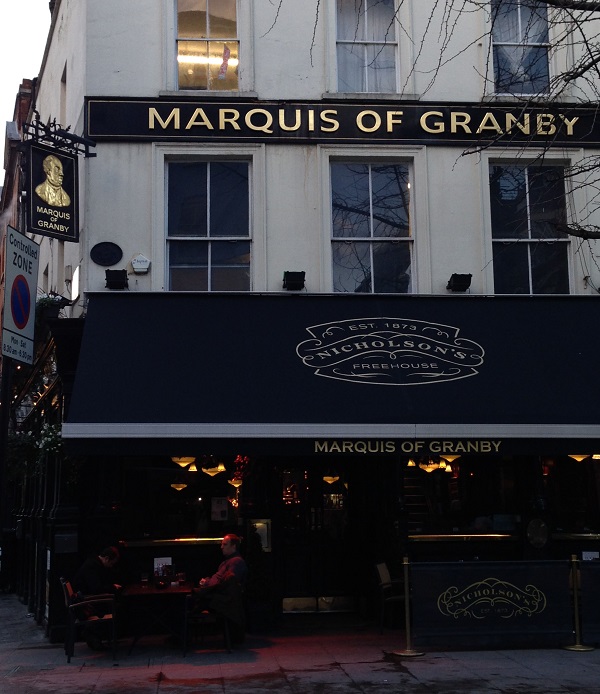 I thoroughly enjoyed my mini Nicholson's Pub Crawl London. If you visit their website, they offer "Ale Trails" in Soho and Oxford Street, Theatreland, Piccadilly to Westminster, Historic to Blackfriars, The Financial District, and London Bridge to Tower Bridge. You also can get a free Ale Trail T-shirt by using their collector's leaflet and getting six different stamps from six different pubs. If you visit the site, you can also download their Autumn Ales Tasting Guide.
I can't wait to hear your thoughts on the Shoe-Kwak exchange and what ideas/suggestions you have for future Sunny in London pub crawls!
For more on amazing pubs in London, we highly recommend this book that we purchase each year…
The Good Pub Guide 2016