Have you ever stopped to think about what you want in every hotel?
Chances are it needs to be in a great location, is clean, has excellent service and features exactly the amenities you need. Oh, and if the price reflects all those needs and is low, I bet you're really happy too. Right?
If this sounds appealing, then I want to introduce you to Every Hotel Piccadilly in London.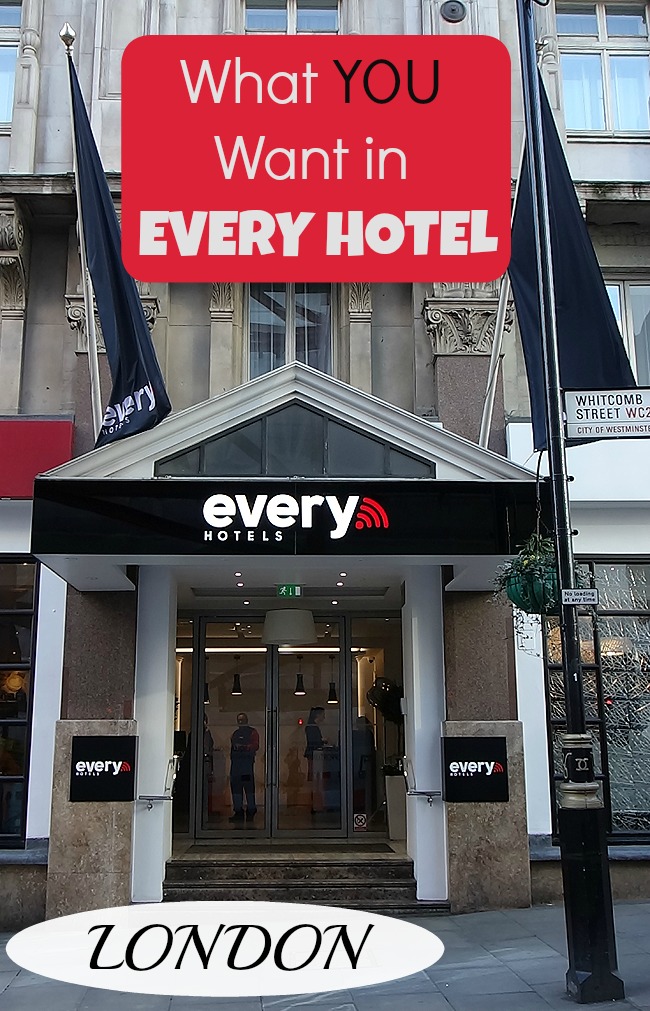 As an American expat living in London, I'm frequently contacted about where to stay in London. Because I know what it's like to learn London from a foreign point of view, plus live here with my London born, British husband (AKA Mr. Sunny), people value the advice we can offer.
That's why we were contacted to review Every Hotel Piccadilly, the first hotel of Every Hotels in London, which opened less than a month ago. When we learned it was a four-star hotel in the heart of London, Mr. Sunny and I couldn't pack our staycation suitcase fast enough!
Because the hotel is just steps from Piccadilly Circus, we found it easily. Our check-in process took less than five minutes. The lobby area is small, which makes sense because who comes to London to hang out in a hotel lobby? 😉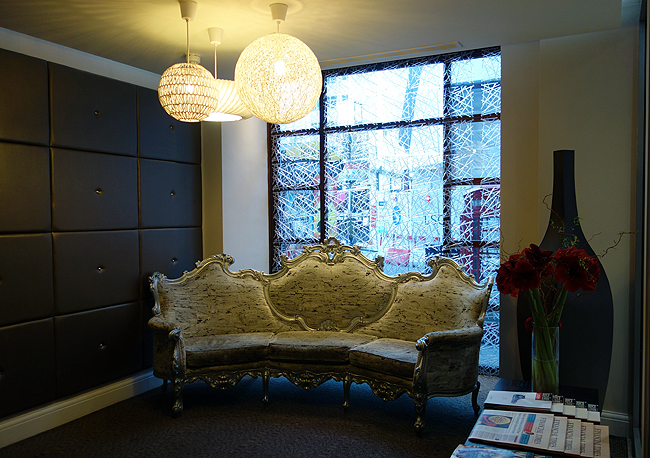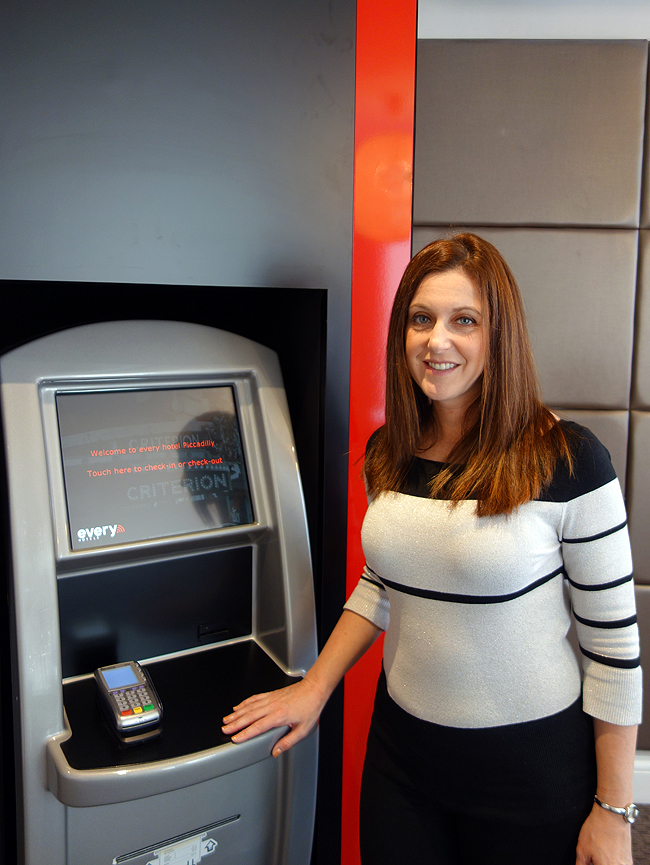 In fact, this is the premise that Every Hotels presents to discerning travellers. It is stripped back of all the non-room features that people generally don't use. Instead, they focus on quality rooms and personal service. So, Sunny friends, let's check out the room now.
While our room at Every Hotel Piccadilly wasn't super spacey, it did have an absolutely ginormous bed!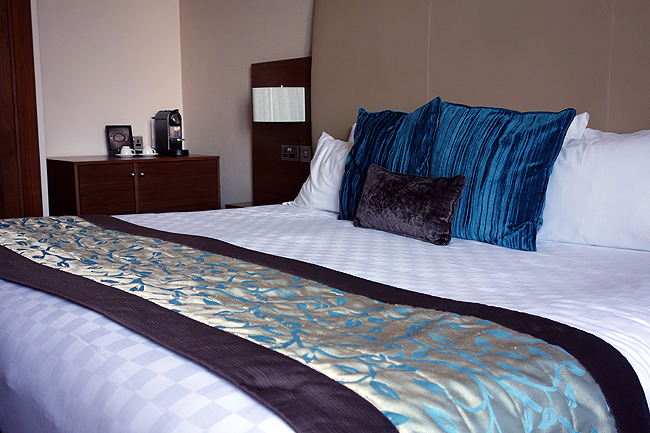 Mr. Sunny and I love this! In fact, the door hadn't even shut to the Room 407 when we entered and I heard him exclaim, 'Bloody Hell! There are six pillows!'
He's stayed in tons and tons of five-star hotels through his travels as a journalist with NBC News, so he knows what matters most to a traveller. And, yes, next he went straight to complimentary mini-bar.
As a girl who lived in New York for ten years, my eyes got wide when I saw the Nespresso machine. Sweet hallelujah!
After tossing down my handbag, I threw the window curtains open to check out our view. Room 407 is directly across from the M&M store in London. Sweet!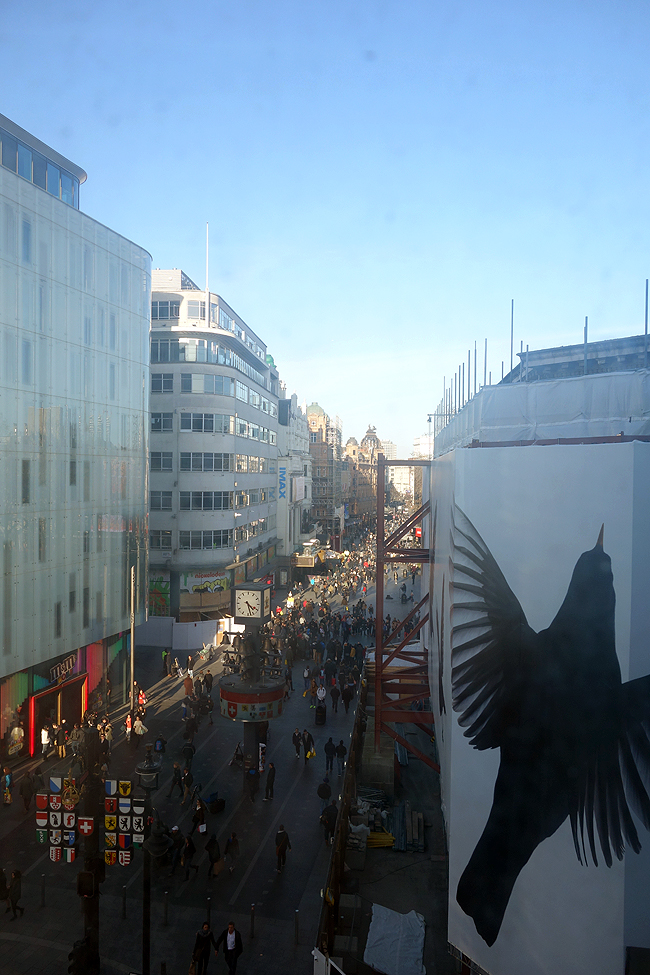 I was very happy to find the bathroom was nice and didn't have one of those odd European showers with half of a glass door for a 'curtain'.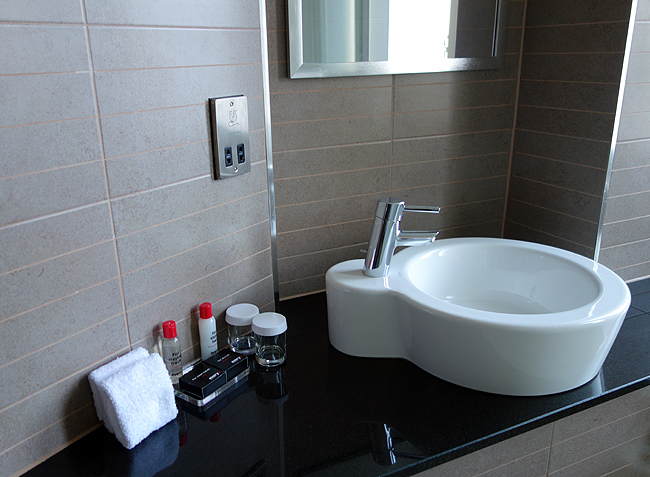 I am not a big fan of them because I tend to get water everywhere. Instead, there was a rain shower. As a side note, I have to say when I took a shower, it was the first time in my life the bathroom wasn't engulfed in steam by the end. I take some hot ones, Sunny friends!
While I was setting up all my cosmetics and clothes, Mr. Sunny started playing with the Smart TV.  Wow!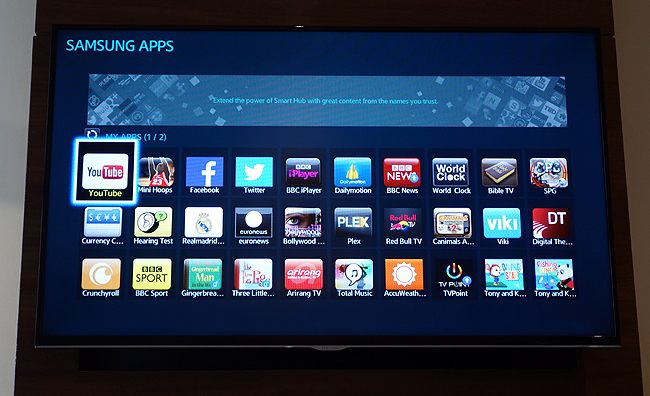 I kicked off my boots and was in big bed, social media heaven. This hotel has the fastest ever, free, unlimited Wi-fi. And I made sure to give it a good test to verify it. First, I announced to the Twitterverse that I had arrived and was loving my Every Hotel Piccadilly party.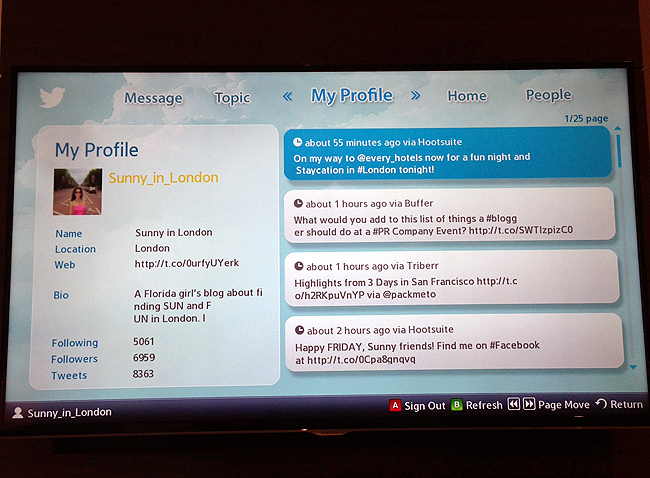 Even though the room had everything we wanted, we were anxious to get outside on the glorious sunny evening in London. Again, the hotel had counted on that.
The company conducted research over the last two years to find out what people really want in every hotel experience. When asking 4,000 adults globally what matters most when staying in a hotel with the top three rated as:    
A Great Night's Sleep (86%)

No Hidden Extras (81%)

Fast and Efficient Check-in (67%)
Mr. Sunny and I grabbed a quick beer and wine for a little happy hour drinks celebration at one of the many pubs around the corner. We returned to Every Hotel Piccadilly by 7:00pm for the small launch party in the restaurant.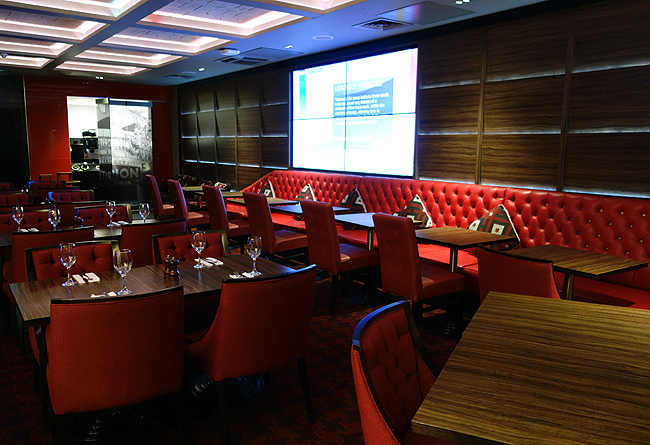 With a few other bloggers, we were treated to drinks, burgers and other snack foods as we learned more about what the hotel offered to guests. The next morning, we also experienced a complimentary breakfast which was basic and gave us the energy we needed for a day in Central London.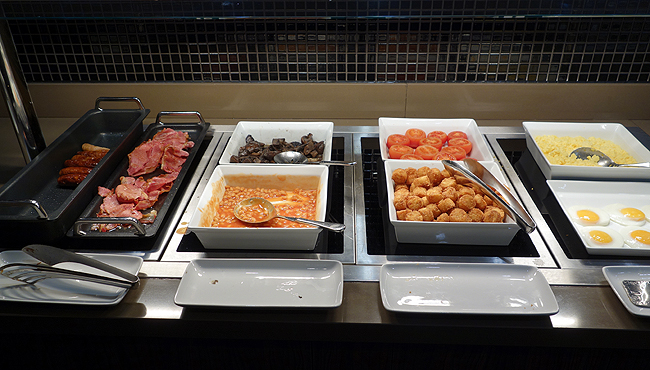 The gym includes a few treadmills, a rack of free weights and a medicine ball. It's really all you need if you're going to exercise indoors on a holiday or business trip.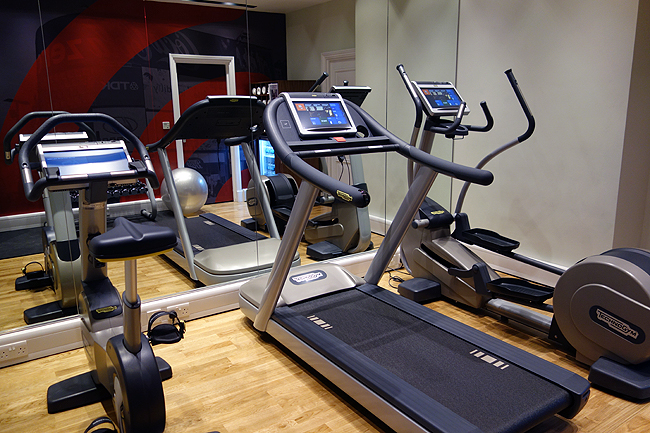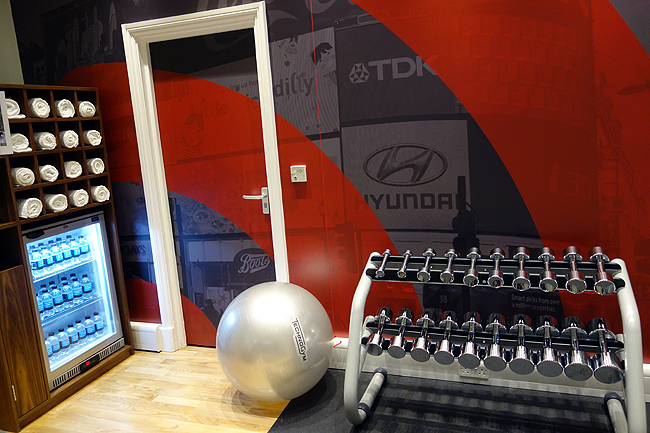 Rooms are well equipped with everything you need and they give you the opportunity to choose your room before you arrive. 
What I Love about Every Hotel Piccadilly:
– The location is fantastic!
– Beds are super comfortable. Although Mr. Sunny did say that he heard a bit of noise during the night from the street, I slept wonderfully.
– Rooms are exceptionally clean.
– The check-out and check-in process took place in minutes, as indicated.
– It took less than three minutes for Mr. Sunny to retrieve an electrical adapter from the front desk when I realised I forgot one for my American hair straightener. Every Hotel Piccadilly really does cater to international travellers as much as possible.
– Rooms had everything we wanted or needed. (Ironing board, UK hair dryer, numerous plugs for charging devices, comfy bathrobes, etc)
Every Hotels will open three new hotels in London in the next 18 months and aims to add up to a further 50 globally by the end of the decade. 
To see for yourself, you can read more about Every Hotels here. Or catch their reviews on TripAdvisor too!
Our room was complimentary for the purpose of a review. I would most definitely recommend this location for those that want an affordable experience in London that has all the amenities busy travellers need.