Hampstead Pub Crawl – HOT Beer Gardens!
Sunny friends, you have to join me on this Hampstead Pub Crawl full of the hottest beer gardens now that the sun is out and it's officially Spring. Grab your sunglasses, a pint, and let's go!
Hampstead Pub #1:
We'll start our Hampstead Pub Crawl at the Roebuck on 15 Pond Street, NW3 2PN. You probably wouldn't guess from the outside…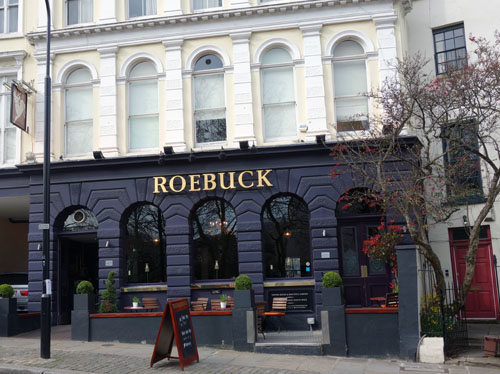 But this snazzy little gastropub has quite a cosy interior.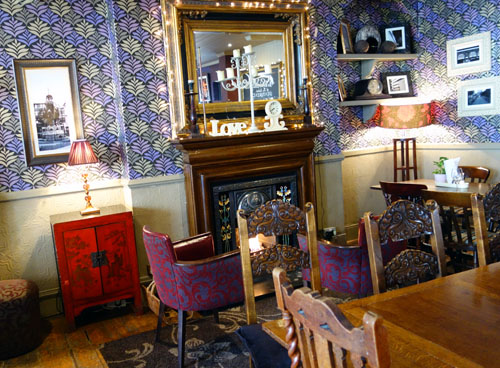 I just love the colour that's everywhere inside the Roebuck. However, when the sun's really kicking, you need to take your drinks out back and try to absorb all the warmth and colour in this fab beer garden.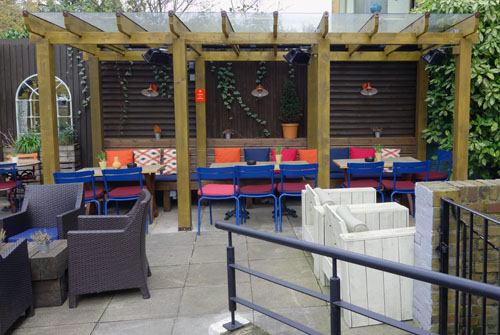 The pops of vibrant colours everywhere make it tough not to feel extra cheer on those special Sunny in London days.
I think they put this sign up just for us. What do you think?
Hampstead Pub #2:
Once you are finished basking in the sun at the Roebuck, you can take a short walk to 14 South End Road, NW3 2QET to enjoy some food and adult beverages at the Garden Gate.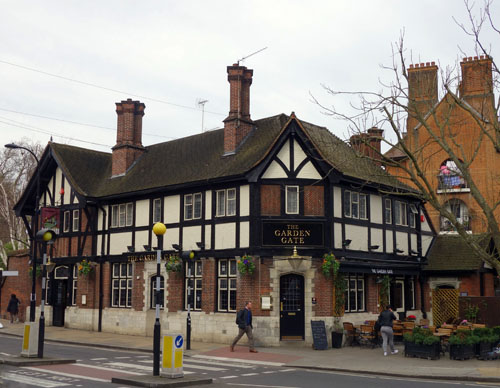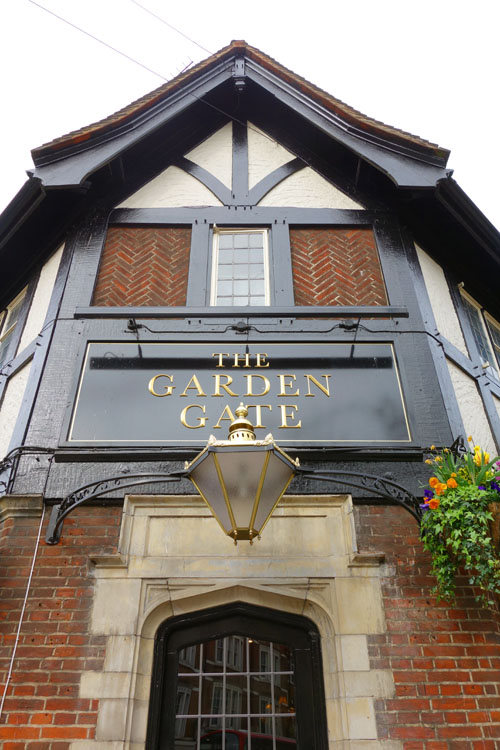 And yes, it absolutely lives up to its name.
But what you can't sense from these pictures is the glorious smell of flowers that floats through the air in this 19th century pub located near Hampstead Heath.
Let's take our drinks outside to check out the beer garden…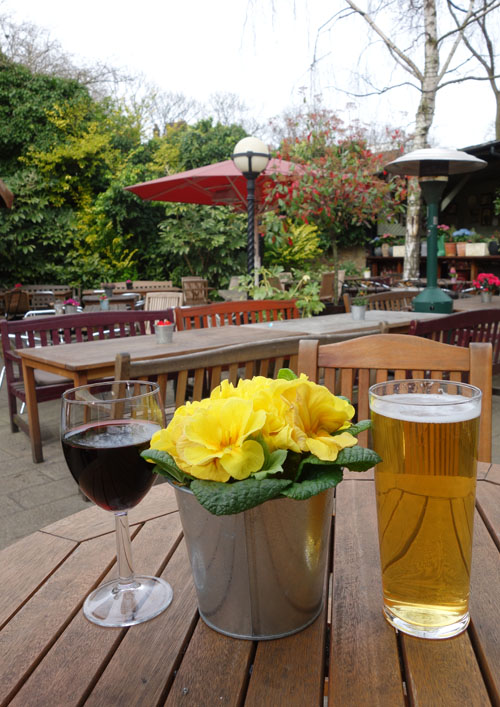 Yep! Another perfect place to have greatly deserved liquid sunshine on a Sunny in London day.
And finally, the mother of all beer gardens…
Hampstead Pub #3:
Literally a few steps from Hampstead Heath is the beautiful gastropub The Freemasons Arms on Downshire Hill NW3 1NT.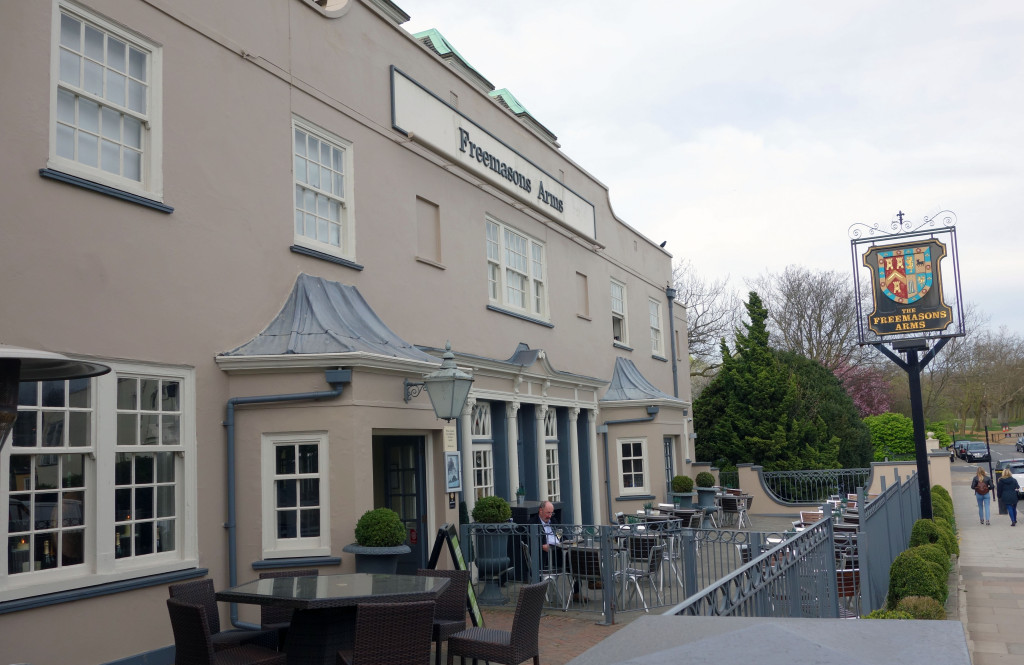 I love this pub because of it's gorgeous interior.
If it looks familiar, that's because it's a sister pub to The Arkley and The White Horse.
Mr. Sunny and I decided to stay for a bit and order food. Here's the starters we devoured.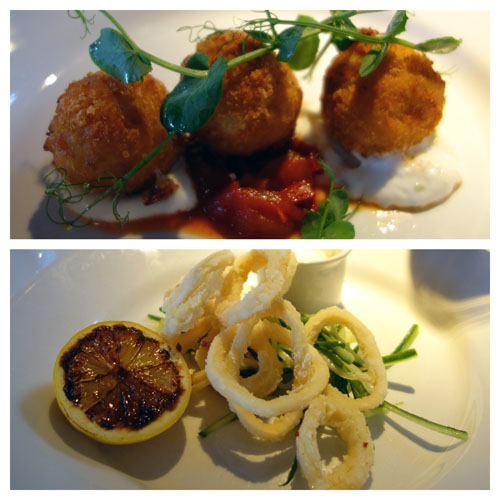 And our main courses included: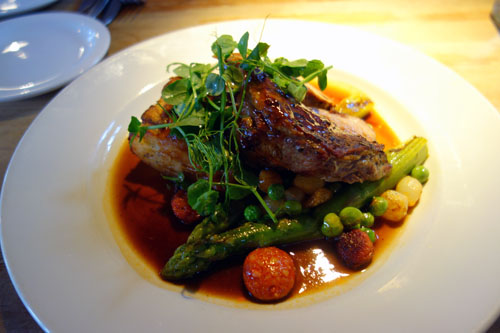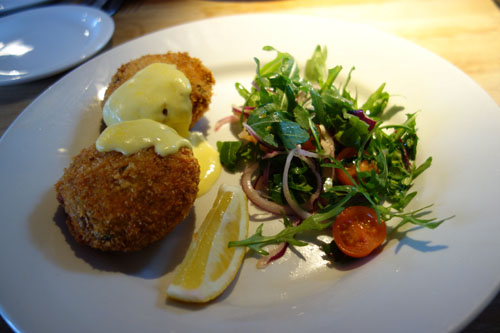 While the food was very good, we both felt the portion sizes needed to be bigger. But, one thing is for sure, the Freemasons Arms doesn't hold back on the size of its beer garden.  Waaaaa Laaaaa….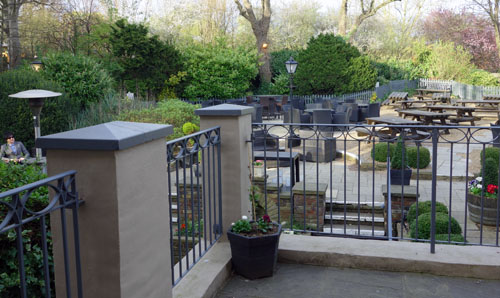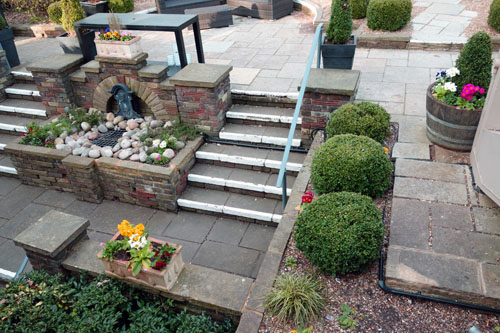 I could definitely see myself throwing one ginormous summer party here, and when I do, you'll be sure to be on the guest list, Sunny friends!
Let me know in the comments below if you agree that these beer gardens are hot places to be when the sun's in full force in London. And, of course, write other suggestions below so we can all share in the sun and fun. Aside from my husband's life adventures, he and his father purchase The Good Pub Guide each year for excellent pub recommendations. American readers can find it here.