London Landmarks Afternoon Tea Review- Town House Kensington
The London Landmarks afternoon tea is the one I have been waiting for since I arrived in London six years ago. If you take a look at my Instagram you will see clear evidence that I am a foodie traveler. The feed is a mix between fabulous food in London and shots of iconic landmarks. I just can't resist taking pictures of the London Eye and Big Ben every time I see them.
So, when I received the press release that Town House Kensington was launching a London Landmarks Afternoon Tea, I immediately sent them an email expressing my interest in attending and sharing it with you- people who love food and London!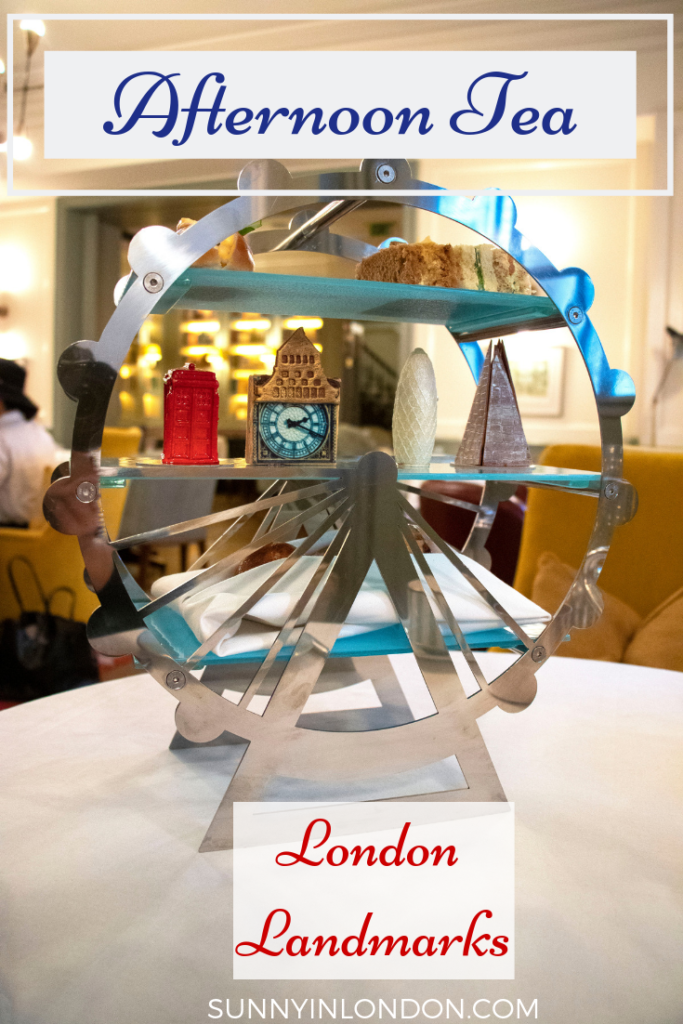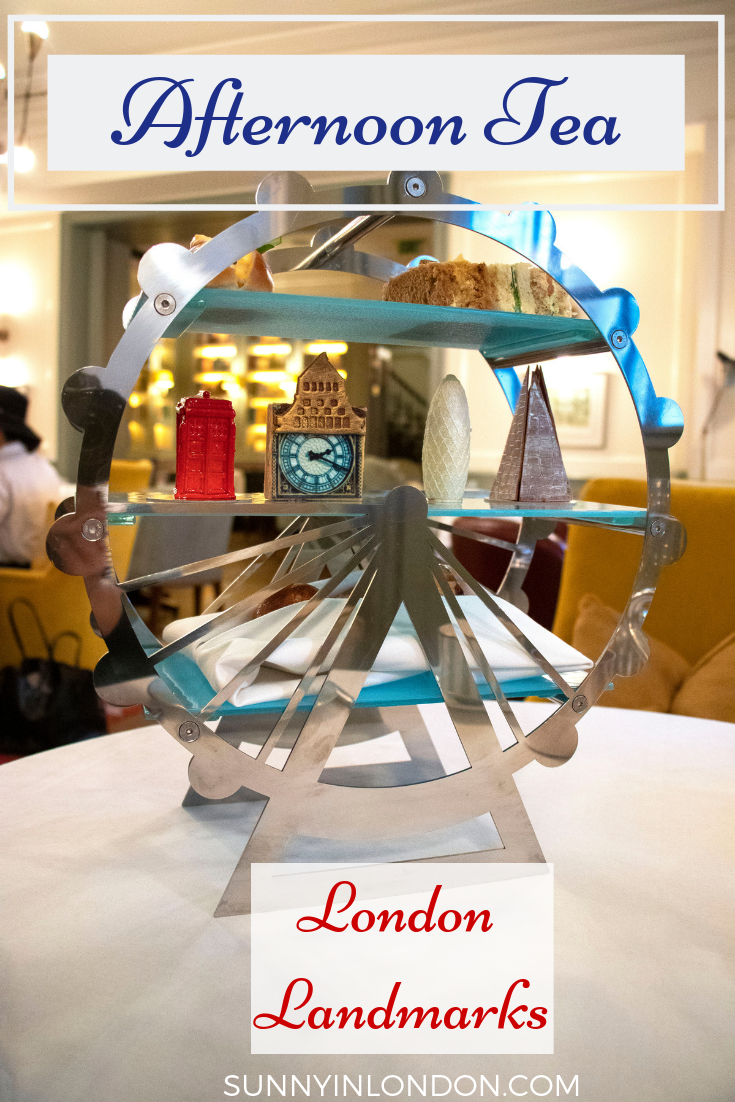 Town House Kensington is responsible for one of the most successful afternoon teas in London, the Tale as Old as Time Afternoon Tea. Although I never attended, I mentioned it in my radio interview with CBS Travel Editor Peter Greenberg in December. I am not sure why they ended it, but I am glad they did because this new themed afternoon tea is the perfect match for anyone who loves London.
My experience was complimentary but that does not affect any of my thoughts. Overall, I feel the London Landmarks Afternoon Tea in London is well worth the £42 per person.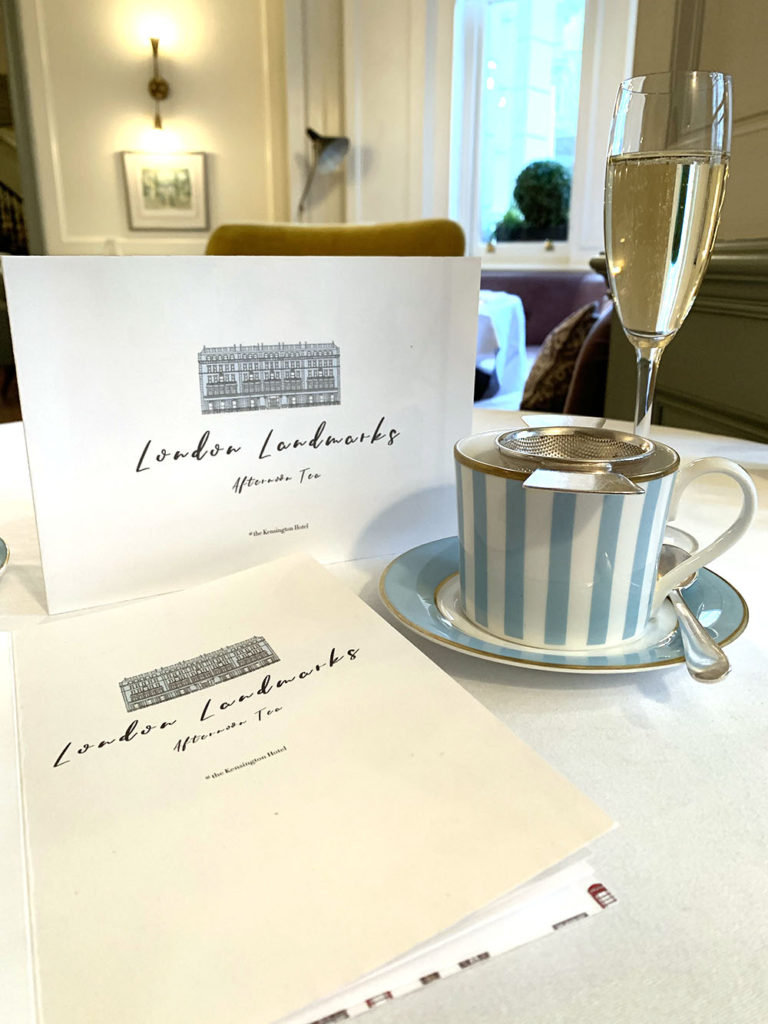 London Landmarks Afternoon Tea- Presentation
One of the tea's strengths is its visual appeal. Serving it on a stand that resembles the London Eye is genius. Naturally, the pastries are the focal point because they are made to look like a telephone box, Big Ben, the Gherkin and the Shard. However, you first are served Savouries which are not presented on the stand.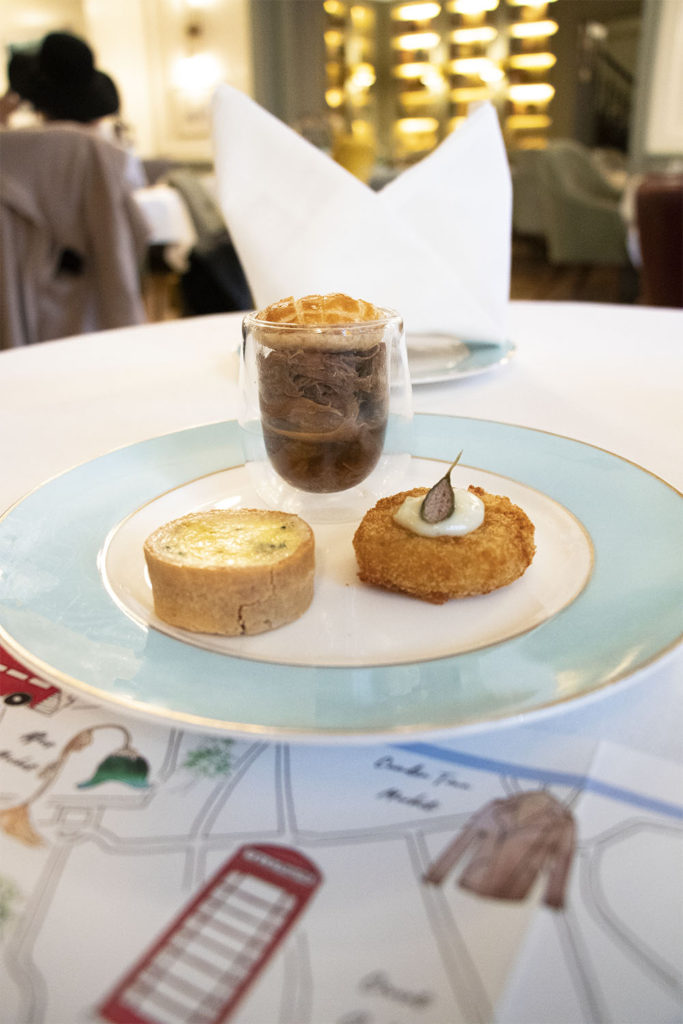 The Colston Bassett Stilton and broccoli quiche, Steak and London ale pie and Crab cake tartar sauce, caper are excellent. However, the sandwiches were the biggest surprise for me. Their presentation isn't out of the ordinary, but their consistency and taste certainly are. You can see them at the top of the stand.
The obvious focus though is the pastries. Their design detail is really impressive. You are almost afraid to eat them. Almost.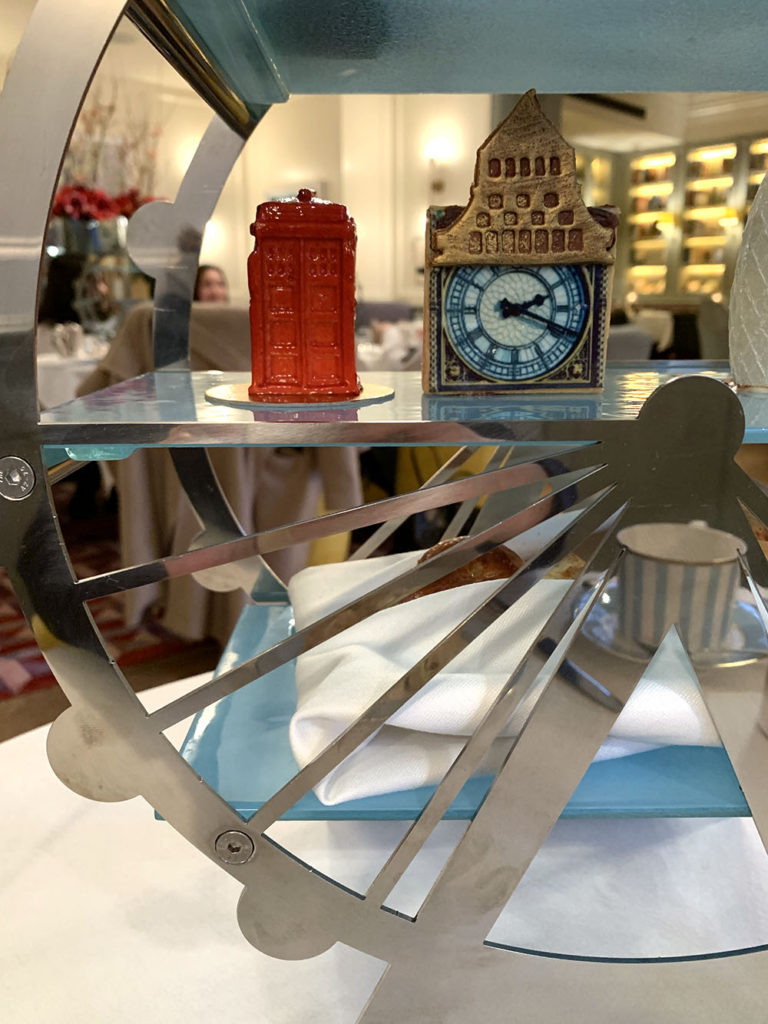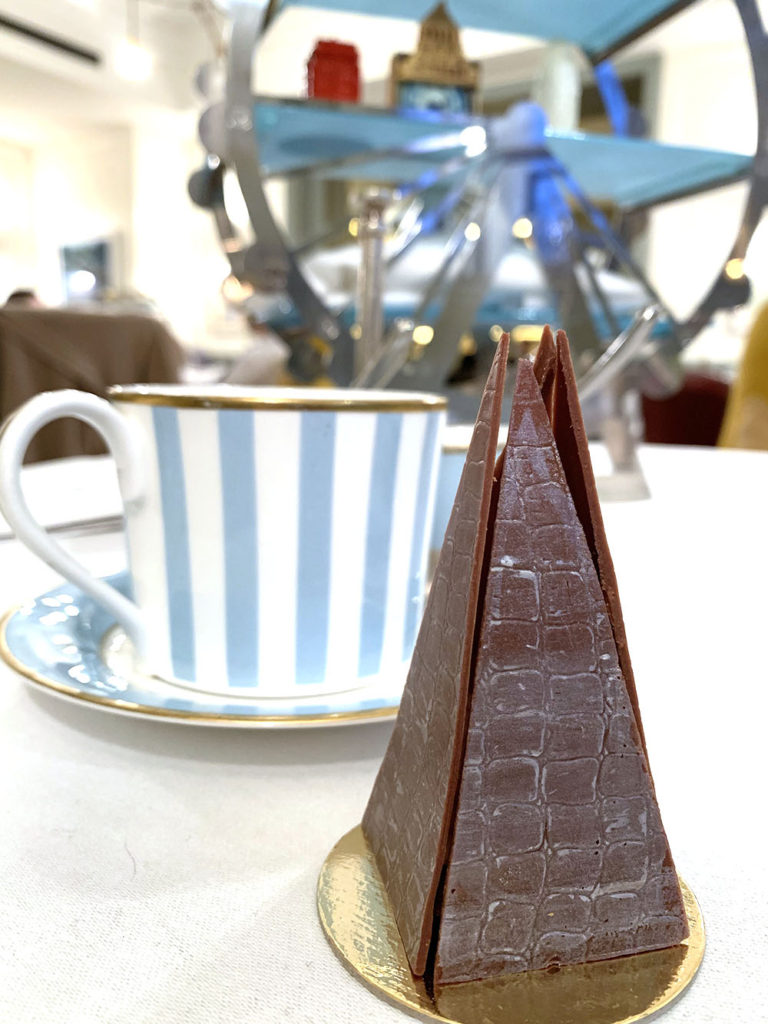 London Landmarks Afternoon Tea- Taste
If I could have another round of any of the courses, it would be hard to choose one over another for different reasons. The sandwiches were so fresh in comparison to other teas around London.
They are: Campbells & Company smoked salmon, lovage pesto, cream cheese on brown bread, Coronation chicken on brown bread, Egg & cress bridge roll, Marinated cucumber, crème fraîche, pepper on white loaf. My favourite within them is Coronation Chicken because it is one of my favourite British food discoveries since living here. I think they mentioned it is the Queen's recipe too.
The scones themselves were good but it was the Heather Hills strawberry jam that caught my attention. And if you've read any of my afternoon tea reviews, you know I never leave an ounce of clotted cream behind, so giving the jam a mention is a big deal for me.
The pastries are not only a hit because of their obvious resemblance to London Landmarks but also because they each had an element of surprise. For example, I certainly wasn't expecting a bit of carrot cake inside the milk chocolate body of the Shard. And The Gherkin is filled with an explosion of beautiful dark chocolate ganache. Big Ben is actually a vertically positioned lemon curd tart and the front is a thin decorated biscuit.
My least favourite sweet was the telephone box but that is just because I do not like rhubard. However, the server introduced it was 'refreshing' and once I bit in to it, I realised his adjective was spot on!
London Landmarks Afternoon Tea- Final Thoughts
If you are visiting London for the first time and want a themed afternoon tea with a peaceful, relaxing atmosphere, then you can't miss the London Landmarks Afternoon Tea at Town House Kensington.
Since 2014 I have enjoyed several experiences at Town House Kensington. The food and drinks have always been top quality, and the atmosphere is tranquil and luxurious. It's nestled within the Kensington Hotel, which is part of the Doyle Collection. I haven't ever stayed there, but the reviews on TripAdvisor are excellent. It is a place I recommend often to those who want to be within very close proximity of London's best museums, and of course London Landmarks.