I had the courage to move to another country, but I still don't have the courage to rent a Boris Bike.
For readers not yet familiar with this term…Voila!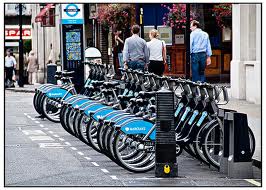 Meet the Boris Bike, affectionately nicknamed after London's Mayor Boris Johnson.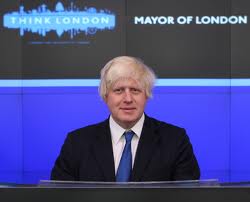 This bike sharing scheme began in 2010 and is a popular mode of transportation for Londoners. Well, except this one, who seriously lacks athletic coordination and the ability to maneuver a bike through crooked streets with high speed European drivers and big, big busses!
Since biking it isn't an option for me on a Sunny in London day, I choose to explore and get exercise on foot. It's much safer for everyone.
Many times I have gone for a jog through Regent's Park or Hyde Park, because London's parks offer such an invigorating experience, especially when the sun is in full force. On this particular day, I wanted to venture south of the Thames to see Battersea Park. Since I've only lived in Central London and North London, I have much to learn about what's south of the river.
I took the Tube to Sloane Square, walked leisurely along the Chelsea Embankment and crossed the Albert Bridge to Battersea Park.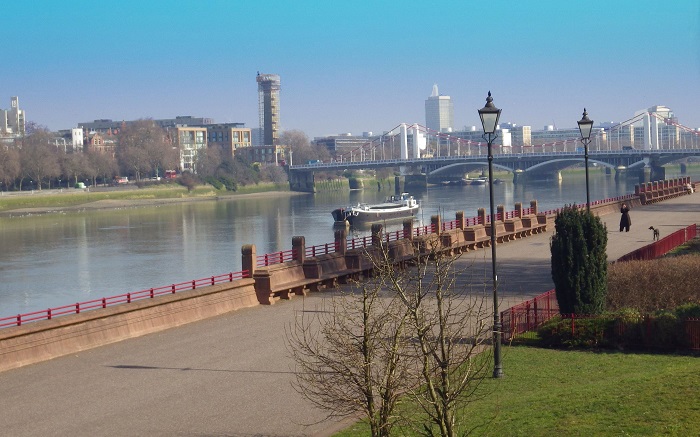 The Victorian park opened in 1858 and it's most noteworthy landmark is the Peace Pagoda.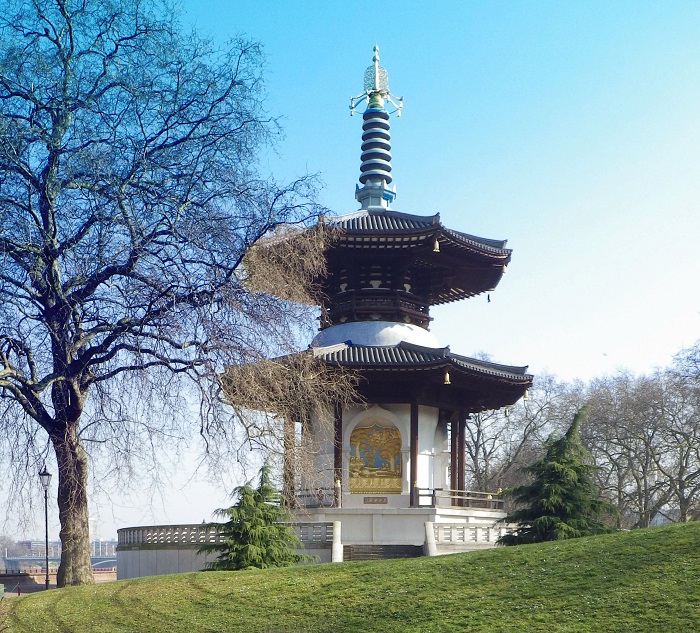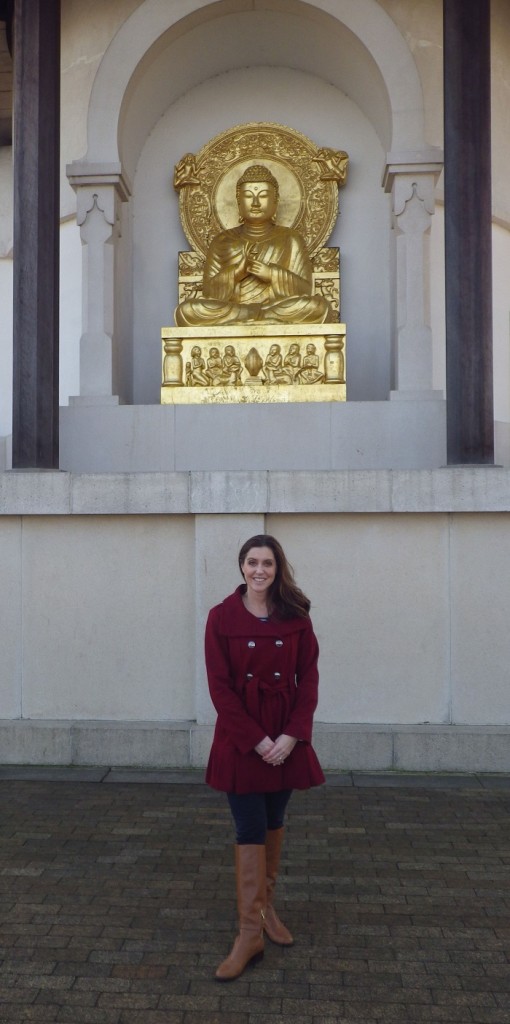 It's too far for me to travel each day for a run, but for those who are closer, I learned the Carriage Drive Circuit is 2.8km and the Park "Boundary" route (Riverside Terrace and Street Pavements) is 3.5km.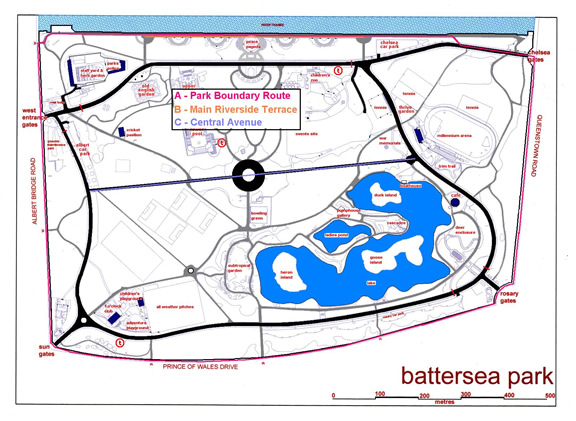 However, strolling through the park and absorbing the scenery and serenity was well worth the journey. An extra special treat for this Sunny in London day was a lunch in the beer garden at the Prince of Wales Pub, a gorgeous Victorian pub which is one of the many Faucet Inn locations I have enjoyed since moving to London.