Big Bus Tour London and Big, Big Ben
You know you love a city when you get excited about going on a big bus tour on the same streets you walk every day.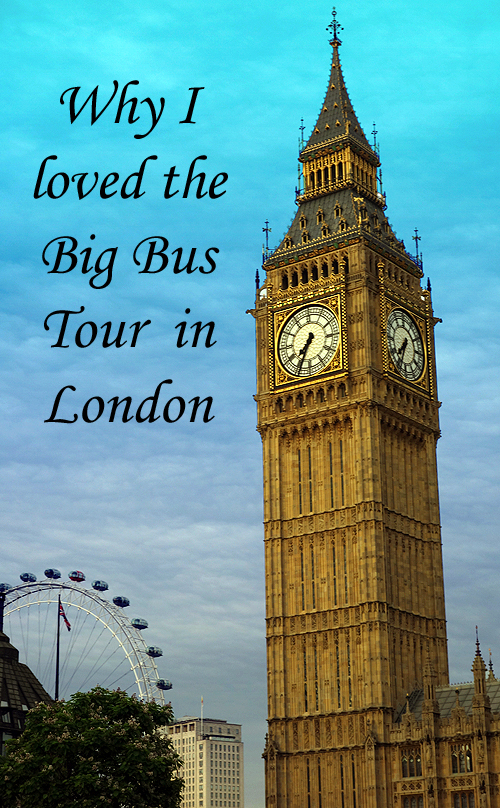 That's right. Sunny friends, last Thursday I went on a big bus tour of London, and I LOVED it!
As for this trip to London though, I was part of the lucky group of bloggers that Travel Bloggers Unite invited to an amazing evening of fun in London. After a quick visit to Ripley's Believe It or Not! in Piccadilly Circus, we boarded the bus and grazed under the famous Piccadilly lights…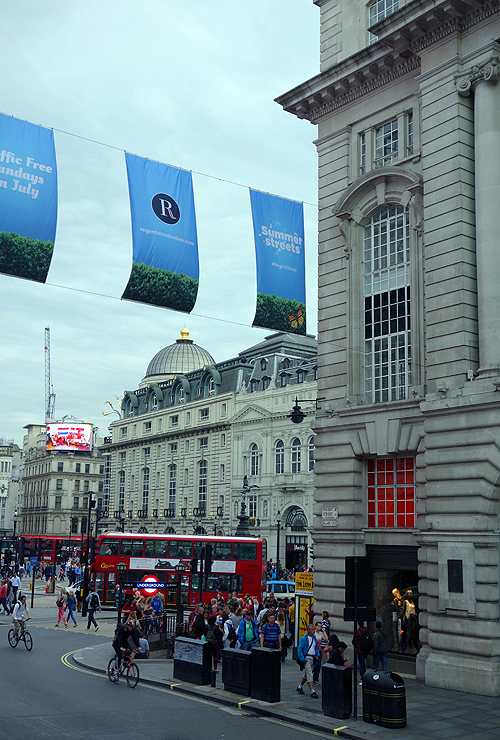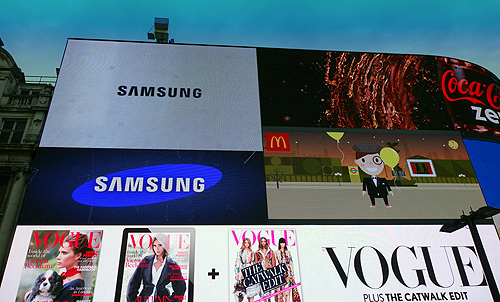 Next we headed to Trafalgar Square.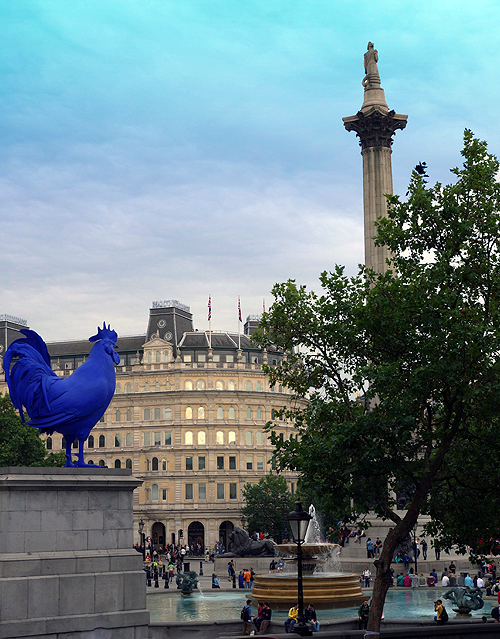 And since our driver has probably heard his share of 'National Lampoon Vacation' jokes, he swiftly moved us around the Square to cross the Thames.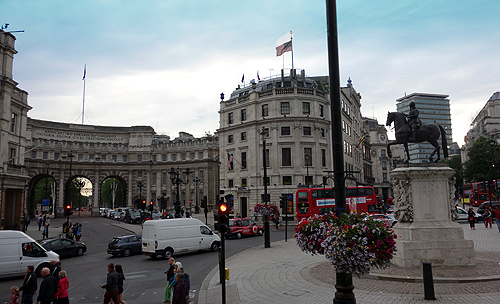 That made one of my favourite American expats in London super happy.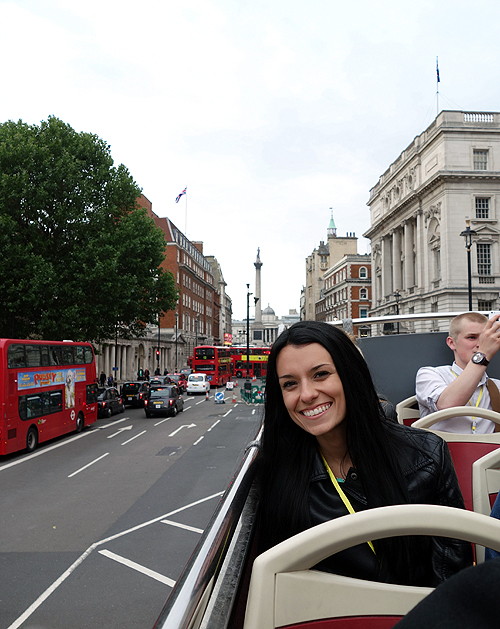 Isn't that smile just gorgeous? She's the one who invited along for the evening. You might recognize Jess from a few of my other posts (Royal Horseguards Hotel: Afternoon Tea with 20 English Roses, A Cocktail Masterclass with 3 Americans at a French Bar in London, A Blogger Blast at Bumpkin Nottinghill). Or maybe you know her from the Love and London blog?
Next we crossed the river, while gazing at London's most famous landmark. You guessed it… Big Ben!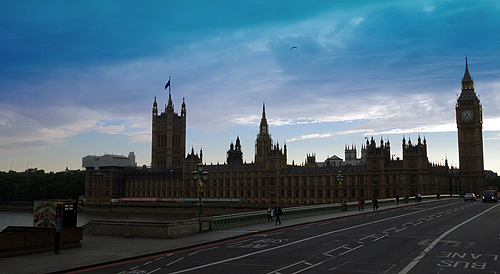 Just majestic, isn't it? LOL! Don't tell the Queen I said that. I wouldn't want to royaly offend anyone in my little Sunny blog. 😉
As we drove on, I just couldn't help snapping pictures of the same sites I always do.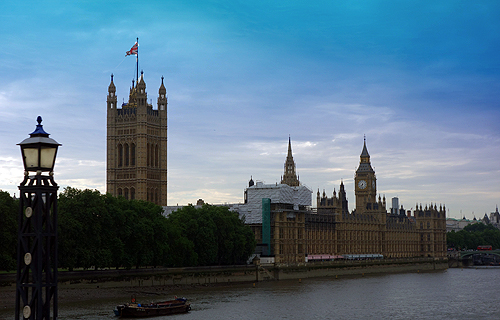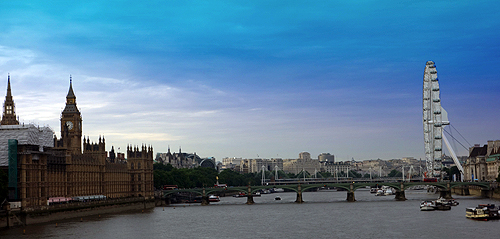 Why? Because I LOVE LONDON. And when you are this passionate about a city, you treasure what makes it unique. Over. And. Over. Again.
I just can't stop myself from taking pictures of this architectural icon.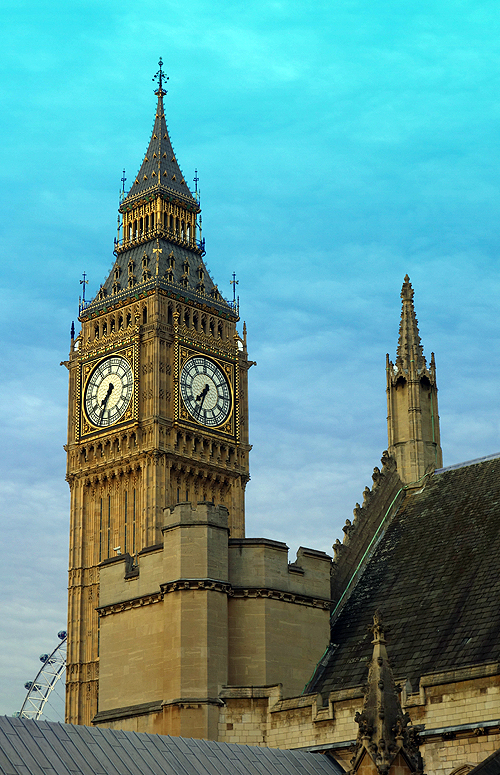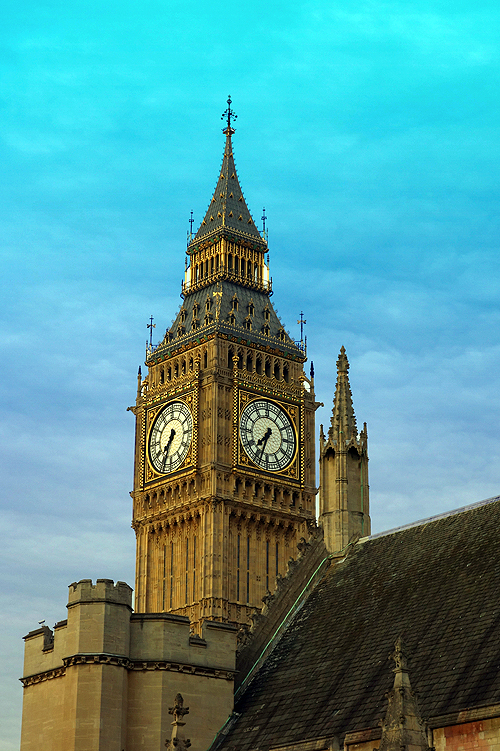 I am not making any apologies for this passion either. It's pride. I am honoured to live in a city this rich with history and beauty. So, I snapped even more pictures of Westminster Abbey to add to my collection.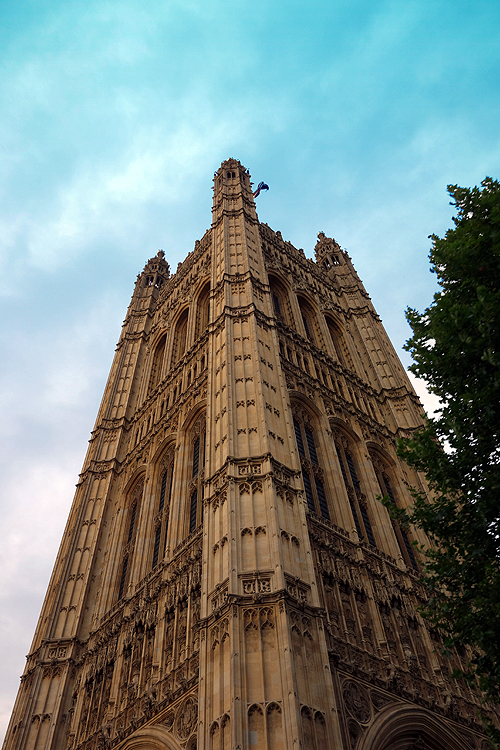 Under that beautiful sunny sky, wouldn't you?
Our ride continued as we skimmed along Buckingham Palace and Marble Arch.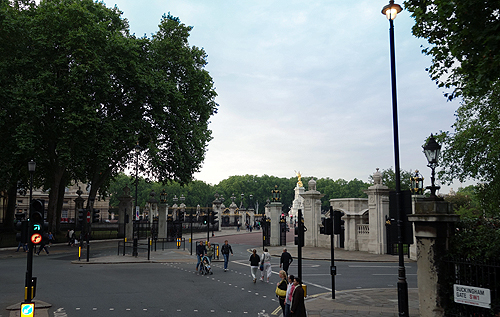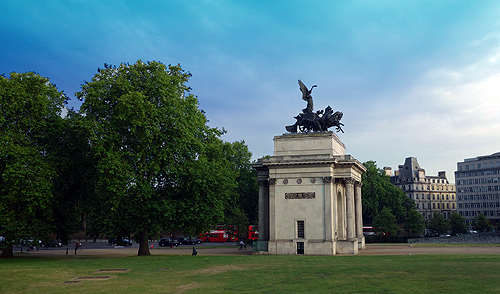 As we continued our journey on Piccadilly Lane, we passed one of the most well-known locations for Afternoon Tea, and of course, accommodation. The Ritz! Ahhhh, the London life of luxury…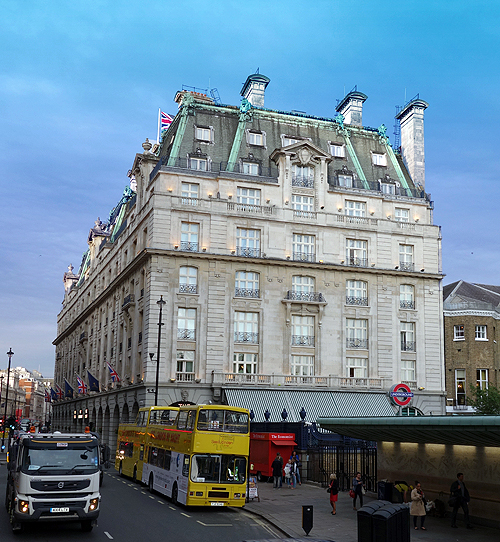 We ended our twilight tour with fabulous drinks and canapés at Planet Hollywood. I truly felt like a Rockstar. Why? Because I always feel an adrenaline rush when passing London's monuments. And on a beautiful summer evening, it's all that more glorious.
So, Sunny friends, what can I tell ya?
Big Bus Tour Final Thoughts:
Our bus tour guide for the night was spectacular. He was full of information and entertainment. I think Vince Vaughn's character in 'The Break Up' has a few lessons to learn from him. The Big Bus Tour company gave us a highlighted version of what they normally offer. It was well timed and planned. I'd recommend them to anyone visiting London who wants to take in the sites quickly and with a guide. Or, if you're a Londoner like me who just can't get enough of Big, Big Ben- you can jump on this bus too.
Big Bus Tour offers:
– 2 easy routes to see all the major sights
– the largest fleet of fully Open Top buses
– free cruise on the River Thames
– free fully guided Walking Tours (Royal London, Harry Potter, Ghosts by Gaslight)
They can also be found in Abu Dhabi, Budapest, Dubai, Hong Kong, Istanbul, Las Vegas, Miami, Muscat, New York, Paris, Philadelphia, San Francisco, Shanghai, Vienna and Washington DC.
So, what are you waiting for? Get on the BUS!
Thank you Travel Bloggers Unite, Ripley's Believe It or Not!, Big Bus Tours and Planet Hollywood for this fabulous complimentary experience.