If you haven't been to the Charlotte Street Hotel Afternoon Tea, you're really missing a great scene and experience.
In the Spring, Angie from SilverspoonLondon and I popped in to the Charlotte Street Hotel for even more champagne after our lunch date at Bubbledogs. I really enjoyed the fun, colourful atmosphere and knew I definitely wanted to return.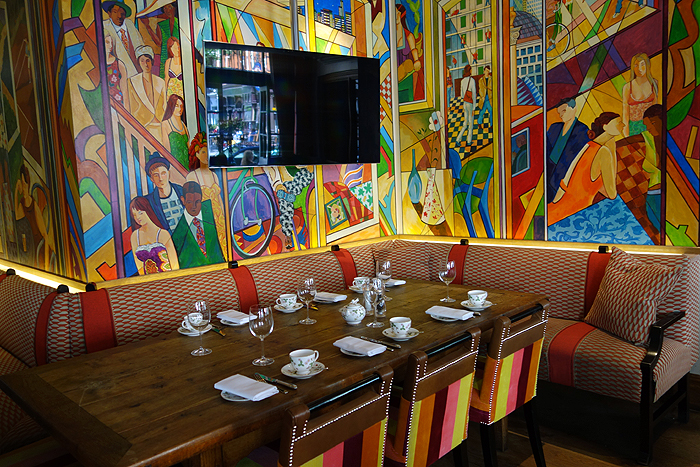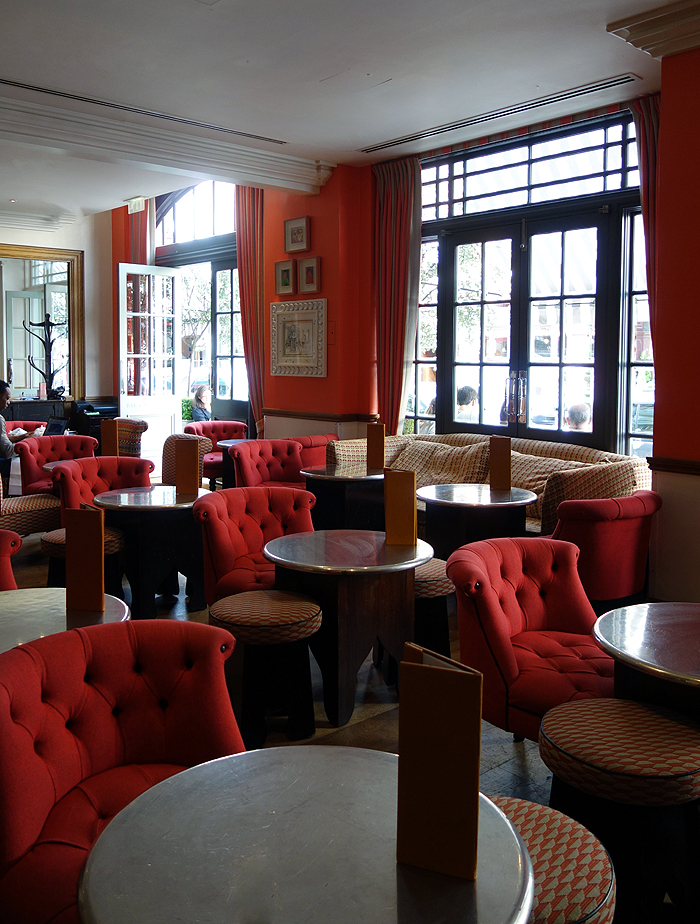 First, I think Charlotte Street has one of the most compact collections of restaurants in London. If you can't find an array of food temptations on this street, well… you have issues.
So, when Sophie from Your Girl Is Lovely invited me to join her at the Charlotte Street Hotel Afternoon Tea, I immediately said, 'Yes!'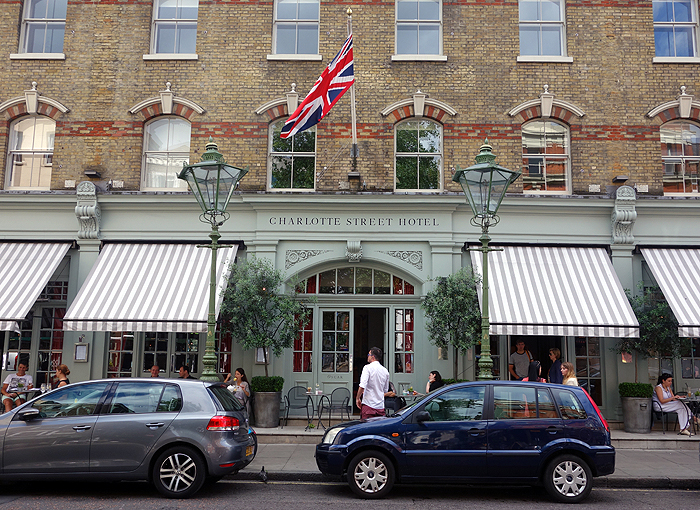 In addition to the opportunity to meet Sophie in person, was the fact that so many successful London bloggers were also attending:
– Katie from Kalanchoe
– April from Beautiface
– Khrissie from Khrissie Loves
– Lottie from Love Beauty and Spa
– Jess from Love and London
As you know, I've attended many events with Jess. I had the chance to meet Katie and April at a bloggers' brunch back in May.
Once we were all seated, some of us ordered the Afternoon Tea, and others selected the Bloomsbury Tea. Three separate tea trays arrived at our table. I wasn't really clear on whose was whose, so I sampled a variety of items.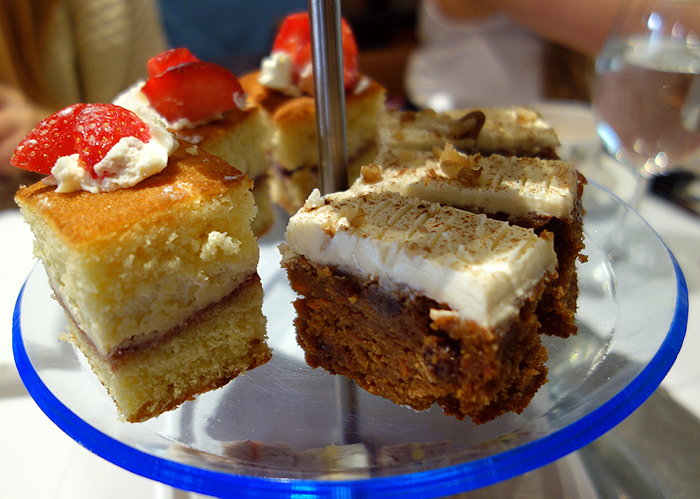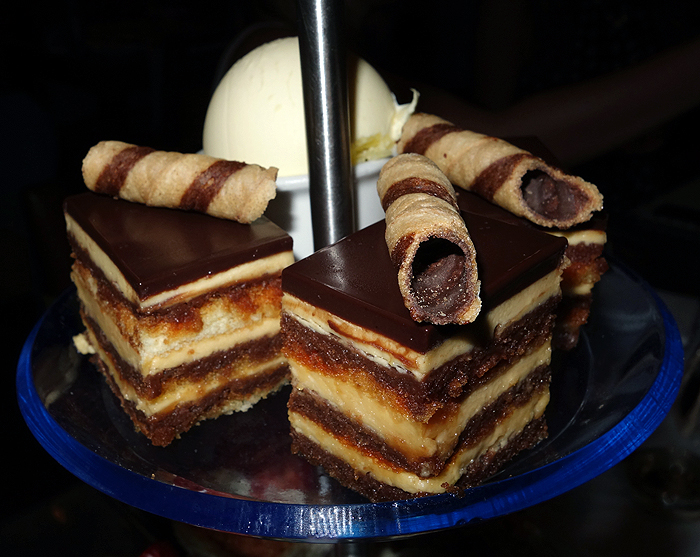 What I can tell you is, every single morsel of food was divine! I tried to eat as much as I absolutely could. Because I'm Italian and a self-proclaimed champion eater, I usually finish all the food I order. So, I was sad that I had to leave some scones and sugary treats behind. I just couldn't manage anymore. But I tried!

The Charlotte Street Hotel Afternoon Tea features:
A selection of traditional cakes, fruit and plain scones with clotted cream and preserves, and an assortment of traditional tea sandwiches. It's offered for £23.50.
The Charlotte Street Hotel Afternoon Tea, Bloomsbury Tea includes:
Chocolate eclair, lemon and vanilla Charlotte, strawberry tart and coconut cake, scones with clotted cream and preserves, smoked salmon roulade, toasted crouton, cucumber, basil and creamed cheese sandwich, asparagus and stilton quiche, roast beef, horseradish and watercress sandwich. It's offered for £26.00.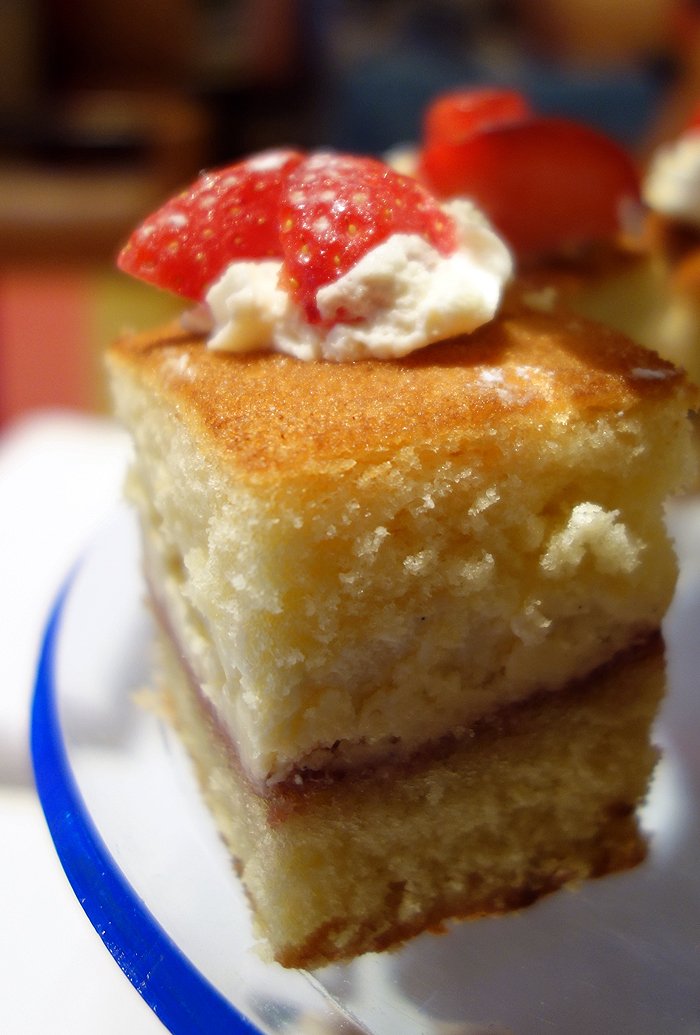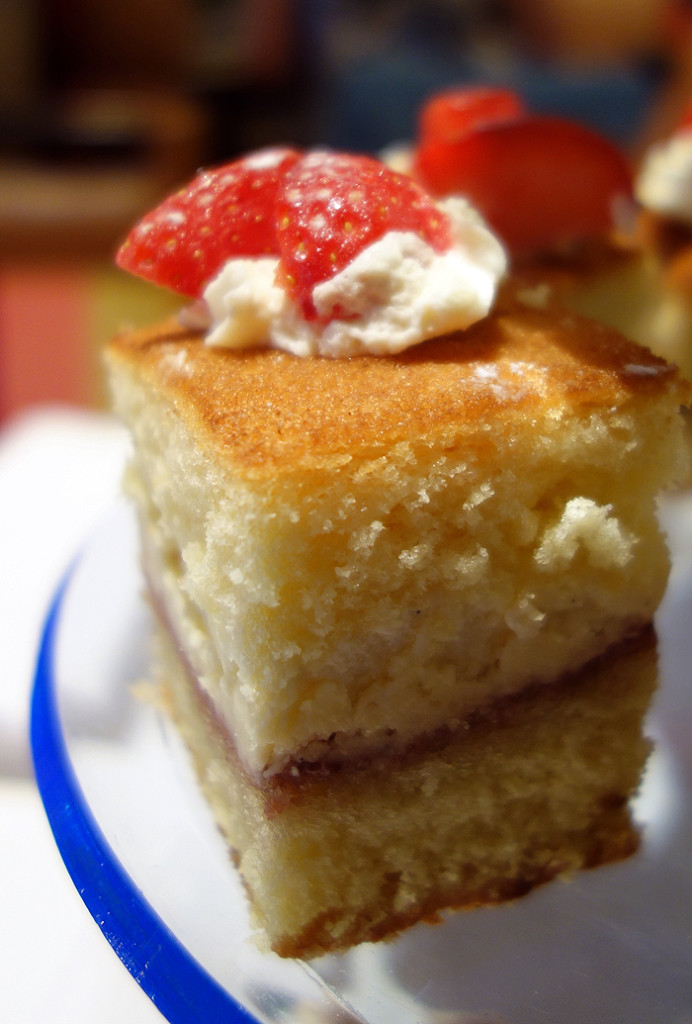 You can find their full Afternoon Tea menu here.
If you're in Fitzrovia near Charlotte Street, I highly suggest stopping in here for post work drinks, afternoon tea, or just to check it out. I would guess their other menus are pretty amazing too. The Charlotte Street Hotel also attracts a chic crowd, and the food I had was outstanding.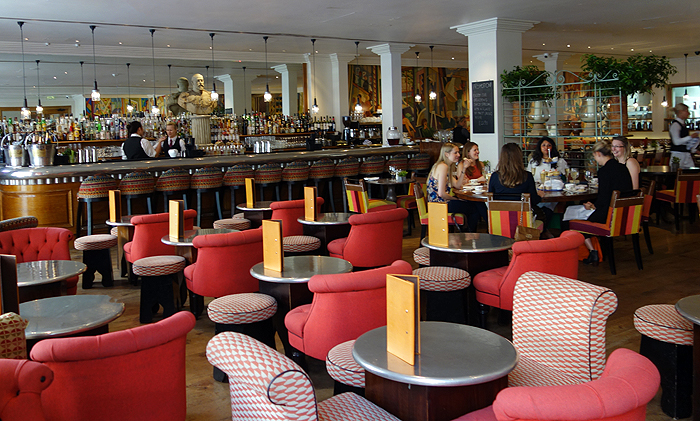 The Hotel is part of the Firmdale Hotels, and I honestly don't know much about them. Sunny friends, if you have any insight on what a stay is like there, I'd love for you to share it in the comments below. Judging by the excellent service and quality of food and drinks both times I've been to their restaurant, I'm guessing it's impressive. Read here for reviews and rates of Charlotte Street Hotel.
For more about visiting London, don't miss the Sunny News YouTube channel for fun, informative videos where you can learn more about what's happening in London.