Giddy up, Sunny friends! If my day in Chinatown is any indication of what the Chinese New Year 2014: The Year of the Horse is going to be like, y'all had better grab those reigns tight!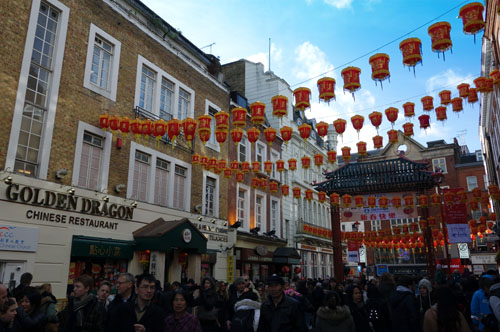 London holds the 2nd biggest celebration of the Chinese New Year outside of Asia, and this year the biggest events were on a glorious sunny in London day, February 2nd. Sadly, I have to say my attempt at joining the party was an epic fail.
As I made my way to Chinatown, I stopped in a Pret a Manger near Piccadilly Circus for a latte. Oddly enough, for the second time in one week, I received a free coffee.
The past two times I've been in Pret a Manger, I've been given a free coffee by someone. I love this place!

— Sunny in London☀️ (@Sunny_in_London) February 2, 2014
"Year of the Horse?" I thought to myself as I clutched my drink and headed toward the scents of glorious Chinese food simmering in the air, "more like Year of the Lucky Duck!"
But this is where my fortune expired. As I approached Wardour Street, the stampede began. Literally, hundreds of thousands of people had beaten me to the Chinese New Year 2014 party.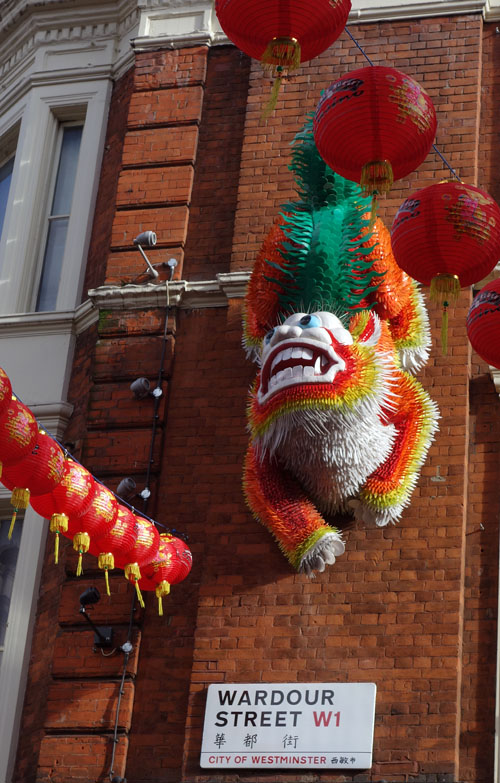 I fought for that picture for 10 minutes and nearly lost my camera in the sea of revelers.
<CRACK!>
Aside from all the wonderful smells emanating from the restaurants, there were tables in the streets so people could share the nibbles outside. I pushed my way through the crowds and grabbed this picture to show you…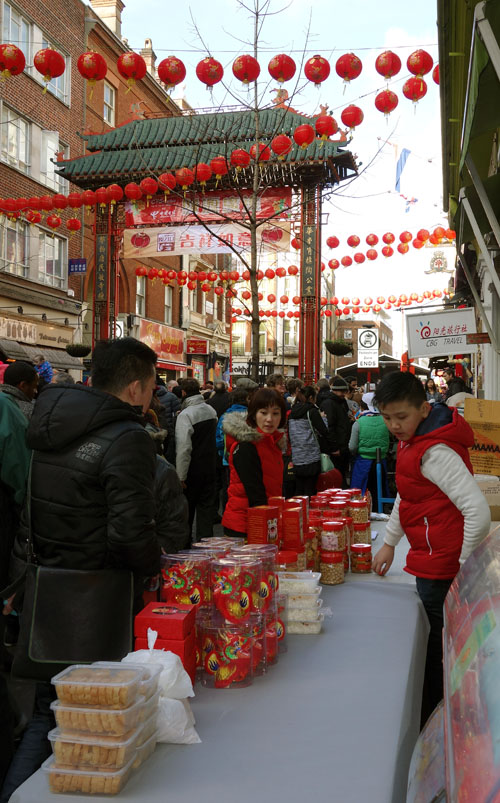 And this one which shows some of the items for sale which represent the Year of the Horse…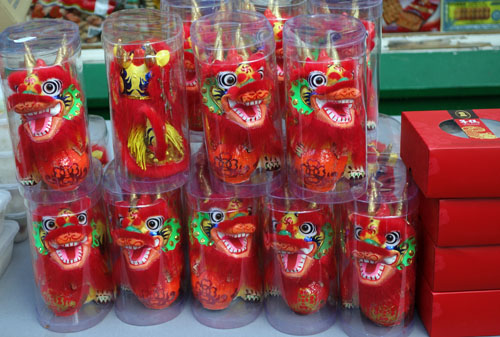 <CRACK!>
Whooooooa, that's enough. What was that damn noise I kept hearing every five seconds?
<CRACK!>
It seemed to be coming from the ground, but I couldn't see my own feet in the mobs of people.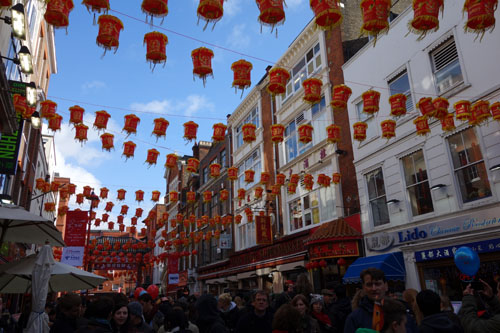 After nearly an hour of crowd surfing, capturing interrupted pictures, and dodging floor firecrackers, I surrendered and took a walk toward my buddy, Big Ben. While passing Trafalgar Square, I could see there were even more events occurring.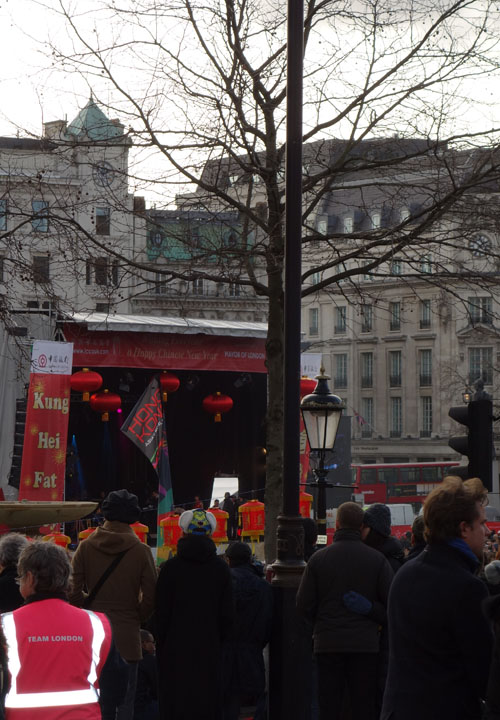 But, that's as close as I could get. Do any Sunny friends know what was happening on the stage? And how did this guy manage to sift through the crowd on a bicycle?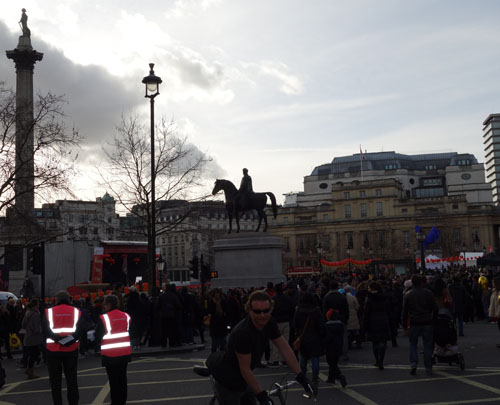 <CRACK!> <CRACK!> <CRACK!>
Ok, now I had narrowed the noise down to small children. They were throwing a handful of something on the ground, and when it hit, that sound happened…. <CRACK!>
At this point, my head was spinning…. Much like I've had a bottle of wine and taken a high-speed ride on this…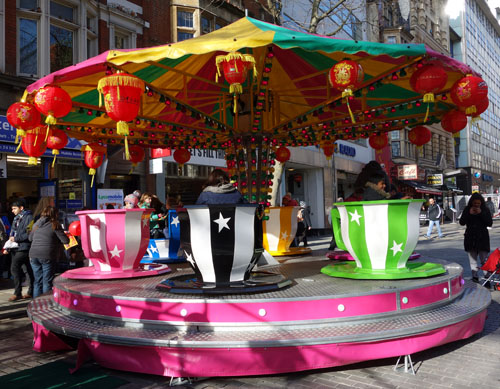 As I got further away from cha cha Chinatown, I found a British way to celebrate Chinese New Year 2014, Year of the Horse "Guard".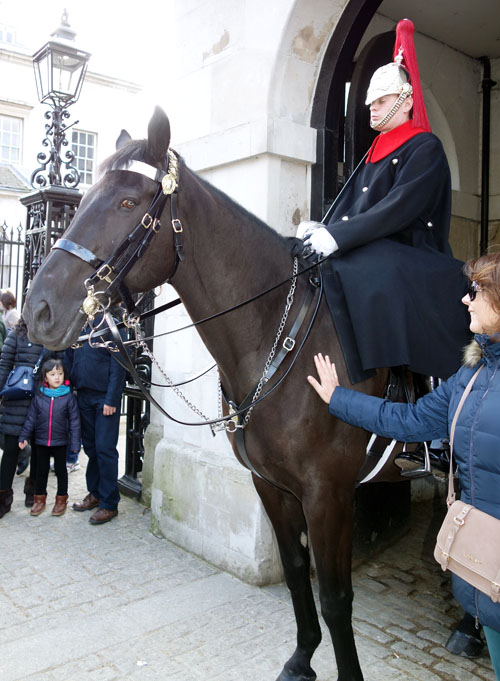 However, even then I couldn't get a clear shot of my image without someone stepping in the way. Hey lady, don't you know I'm trying to blog here?!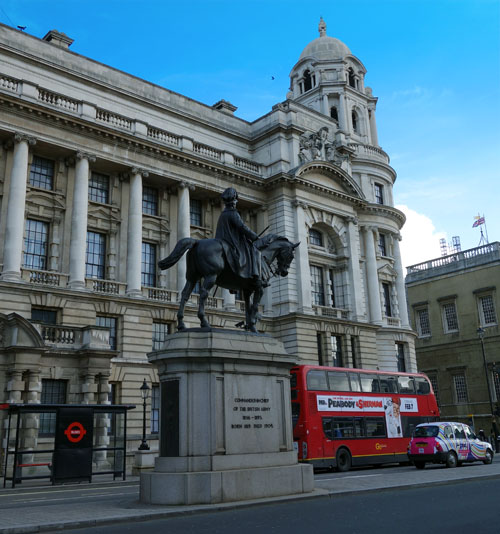 Ahhhhhh. Much better.
I spent a while walking around Buckingham Palace, and then headed to my personal oasis, Covent Garden. Just as I turned a corner near Floral Street, this sign beckoned me down Rose Street…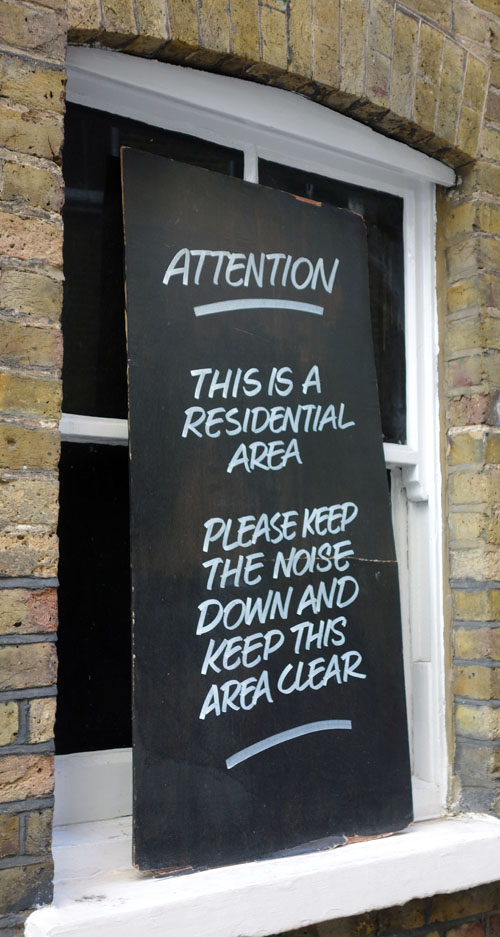 Where I finished my day at the end of this road, with a bit of liquid sunshine.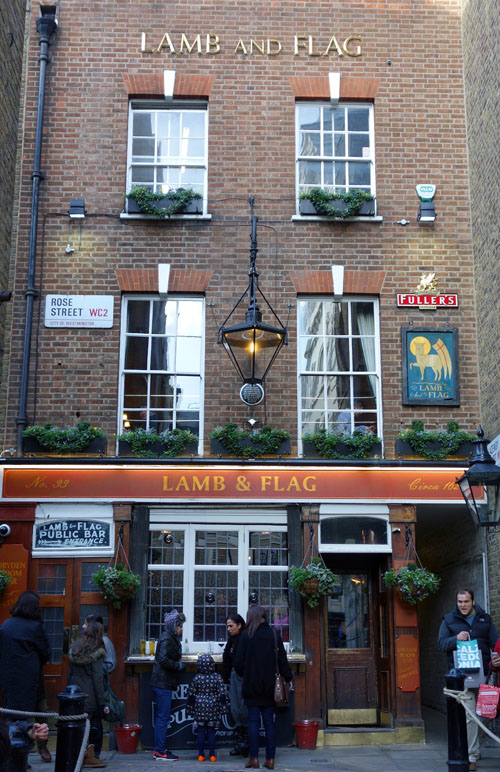 So, Sunny in London friends, how was your experience celebrating Chinese New Year 2014 London? What tips and suggestions do you have for me next year? And WHAT WAS THAT CRACKING NOISE?