I have quite a treat today for my Sunny friends who are interested in rich English culture. It's an adventure to the Woodman Pub, and unlike previous posts (the Nicholson's and Covent Garden Pub Crawls), today we're taking a rustic, hearty pub journey. So, roll up your sleeves and throw on your Wellington boots, mates!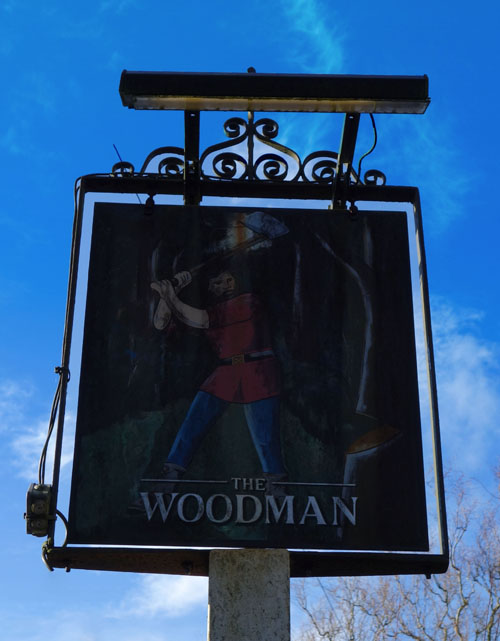 After travelling down a tiny, windy road in Wild Hill, Hertfordshire you'll reach the Woodman Freehouse. For my google map obsessed friends, it's The Woodman Pub, Wild Hill Hatfield Hertfordshire AL9 6EA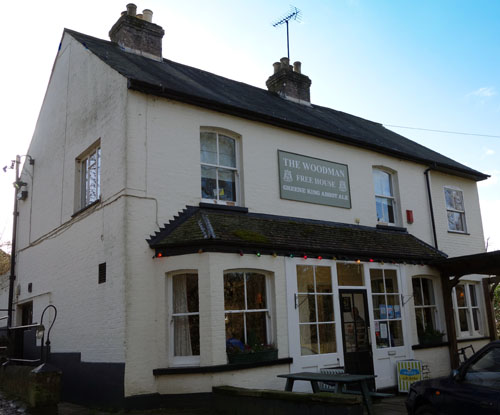 This pub, which has been an eight time winner of the South Hertfordshire "Pub of the Year", is located on one of Henry XIII's hunting lodges.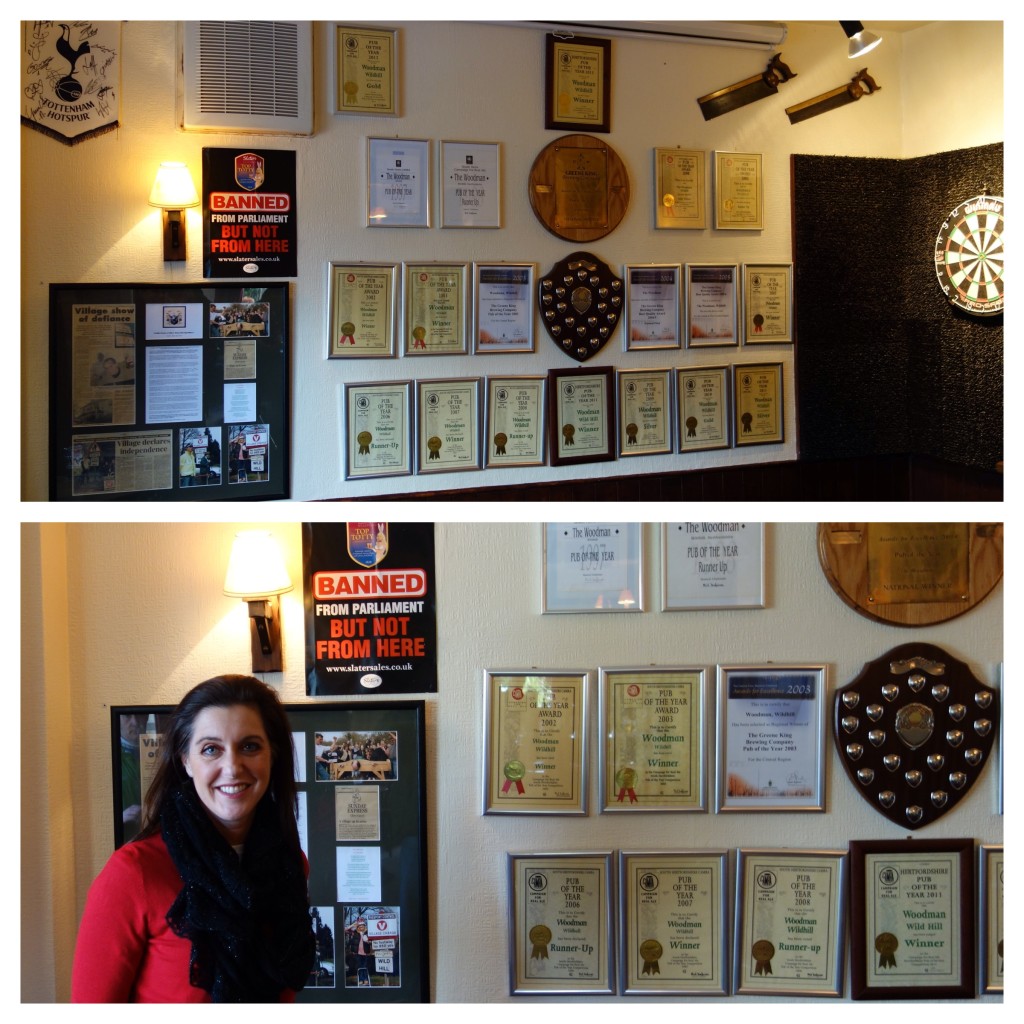 Currently, it belongs to Lady Salisbury, who fancies a bitter here on occasion. And if you'd like a glimpse in to the English hunting tradition, this is where you should be!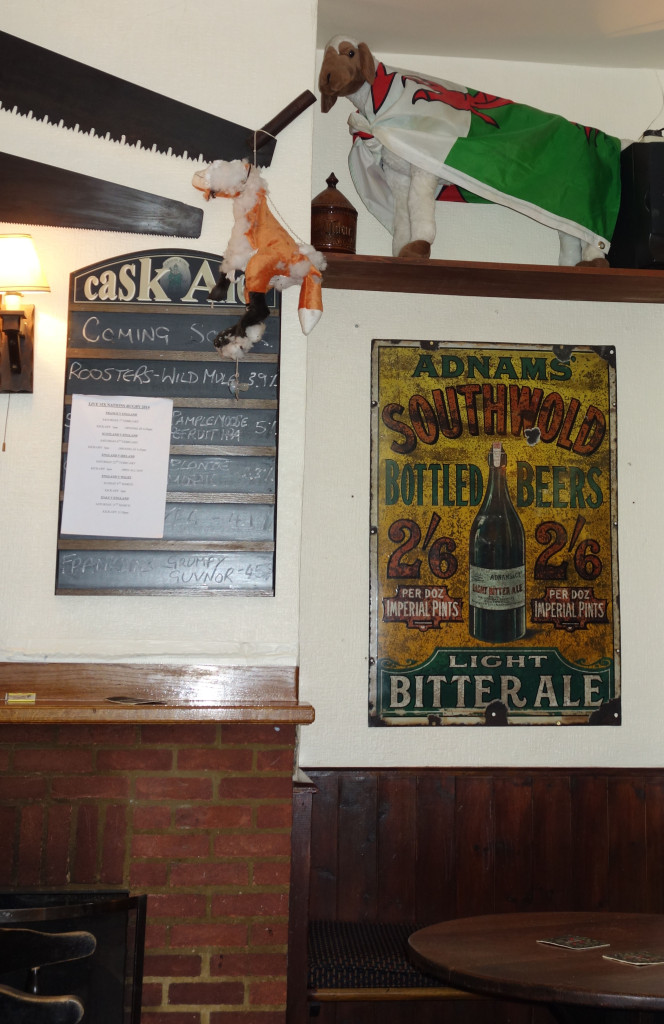 This round of drinks with my husband, his father and myself included a half dozen free range chicken eggs. The total was barely over £10. (~$15)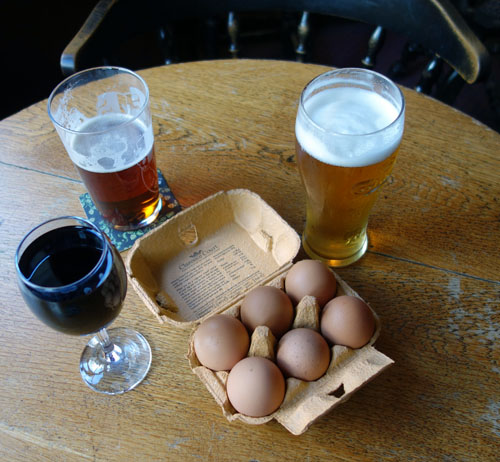 Let's be clear- the eggs aren't part of a "giveaway" for a round of adult beverages. My father-in-law said it was important to buy them because they were so fresh they had probably been laid that morning. My husband indicated they also had goose and duck eggs for purchase.  Sometimes, the pub asks customers to bring the carton back if they find they're running low in their carton supply, They can leave them in the entrance, and guess who's on watching…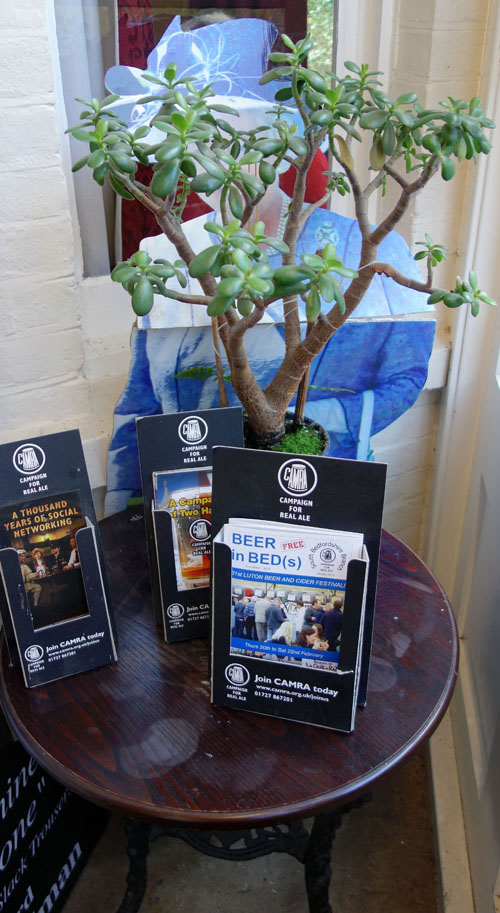 We ordered our lunches, which consisted of my fish finger sandwich, my husband's toasted cheese/ ham/onion, and my father-in-law's bacon roll. The bread was so pillowy fresh it dissolved in my mouth faster than cotton-candy.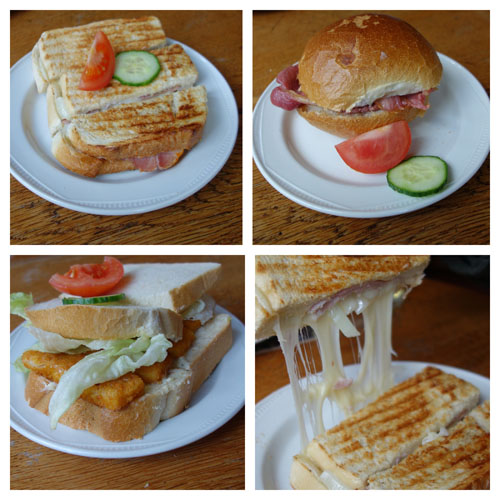 Like any English pub, there was a dart board, and of course…. atleast one canine.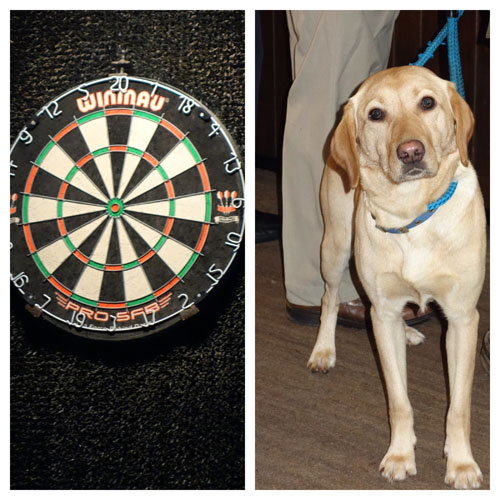 I thought my new doggie friend Cato was posing for my camera, but I learned later that he was most likely focused on the sandwich I had in my other hand.
Unlike the atmosphere of Central London, there were also a few equestrians and their horses that pranced past the pub.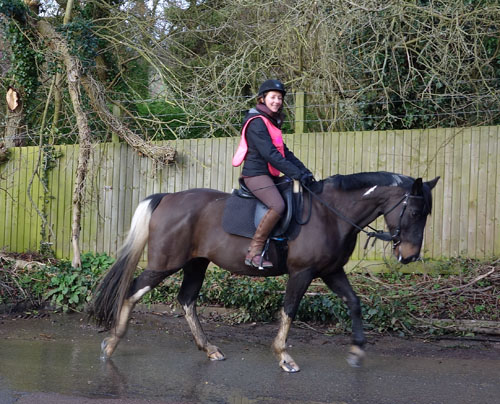 The Woodman holds traditional hours, which means it closes at "half two" and reopens at 5:30pm. Let me tell you, at 1:40pm on a Monday afternoon, the place was packed with estate and farm workers, as well as gamekeepers, all fresh from the outdoors.
I hear that most local people venture there mainly for the bitter, but they also specialize in real ale. Usually, there's 6-7 real ales from micro-breweries on draft, where most pubs feature four. Lagers aren't very popular. One special on tap this particular day was "Henry Weston, Old Rose cider", which clocks in at 7.3% alcohol. They change the sign each time they receive a delivery, and while we were there…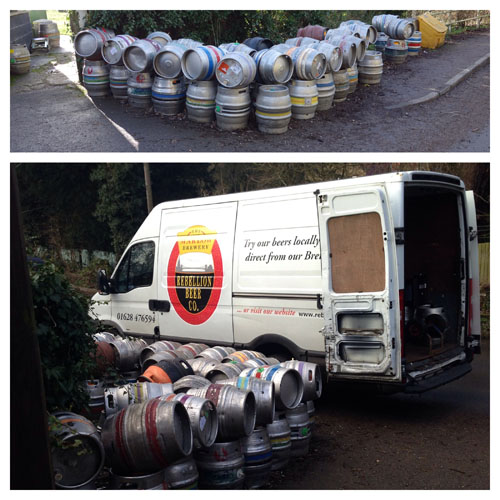 So, within minutes…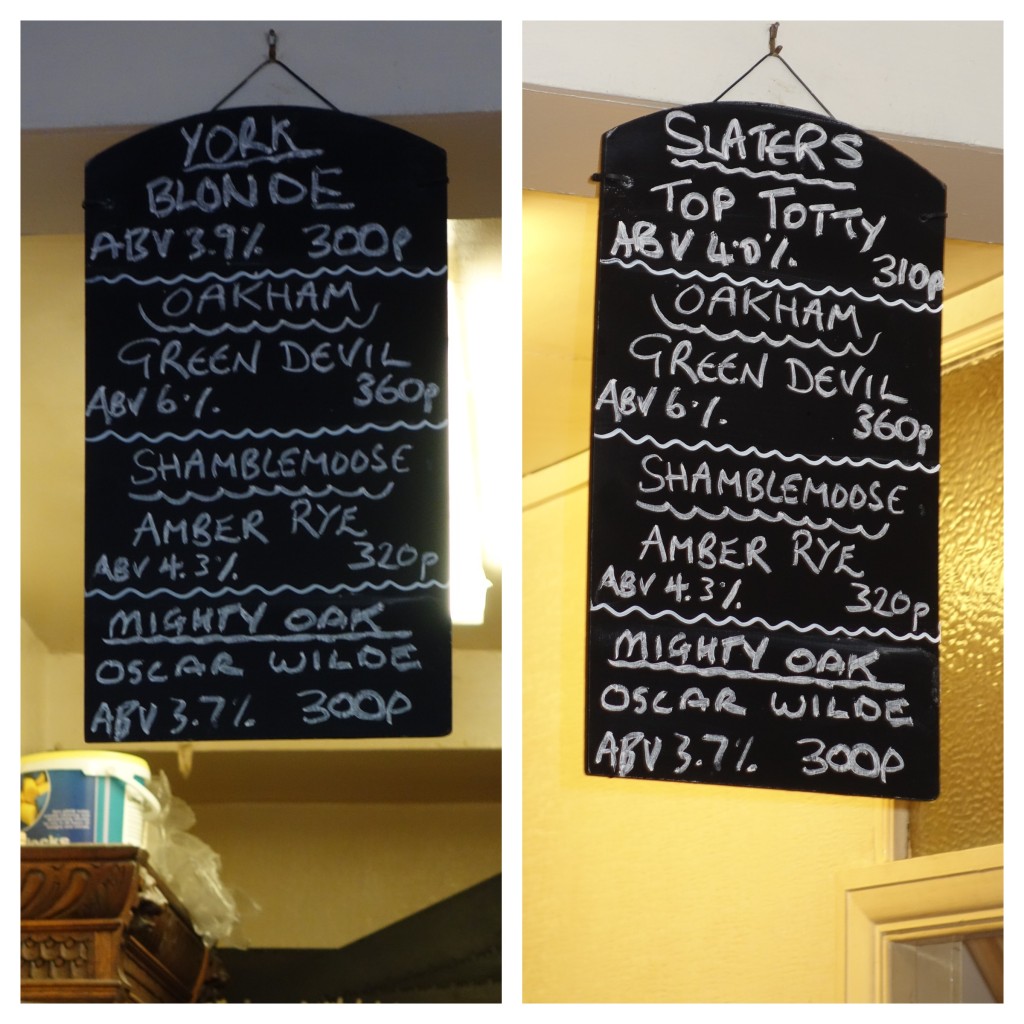 You guessed it- SIGN CHANGE!
It's also known for rearing pheasants for pheasant hunts, which also are sold by the pub if they are left over.
If you can only make one trip to the Woodman Pub, perhaps you might want to consider going for one of the two beer festivals they have during summer months.  During this time, it's popular for people to camp in the fields behind the pub so they don't have to travel in the evening and can return early the next morning.
Sunny friends, if you're looking for a genuine sport bar with a real macho, outdoors feel, I can't imagine there's any place finer than the Woodman Pub.
To find other interesting pubs, my husband and his father highly recommend The Good Pub Guide. American readers can find it here.