Covent Garden PUB CRAWL and Street Performers
If you're new to the pub culture in London, this Covent Garden Pub Crawl is a safe start. I've been to each of them several times. In fact, I can say the first one has held its popularity for a looooong time because it was just as busy when I went during my university years as an NBC News- London Bureau intern. (Way to make yourself sound young there, Sunny!)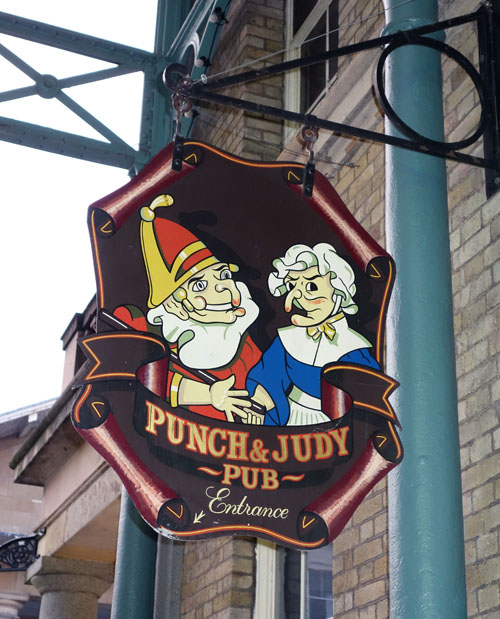 PUNCH and JUDY- 40 The Market, Covent Garden Piazza

Although this Taylor Walker pub sits smack in the middle of one of London's biggest tourist areas, Punch and Judy has a relatively mixed crowd of tourists and locals. The pub is said to have received its name in recognition of the puppet shows which featured short scenes between two characters.
Crowds gather in the piazza and the Apple Market to enjoy the ongoing street performers that make up the essence of this area.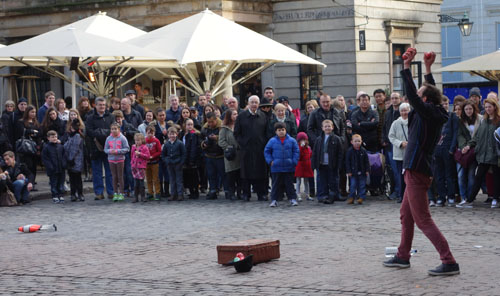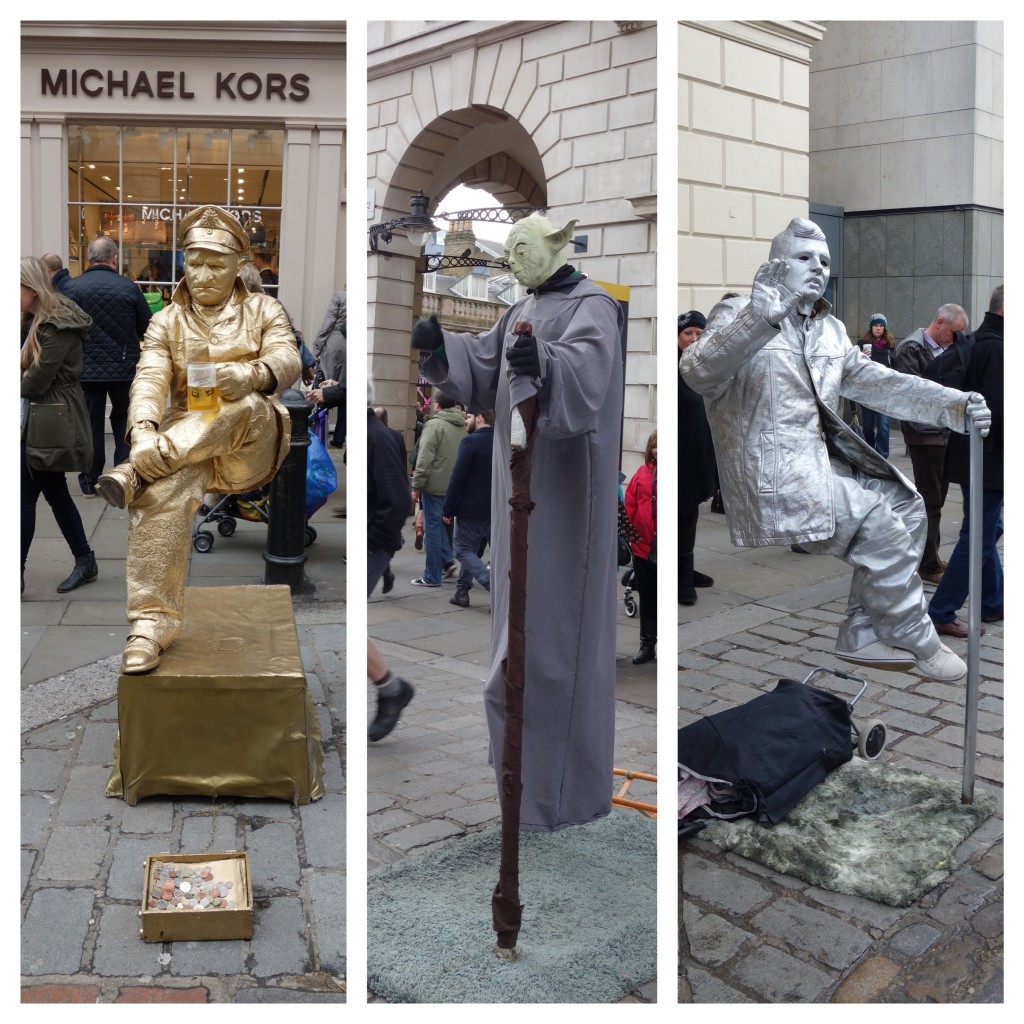 At times, the balcony can be extremely packed.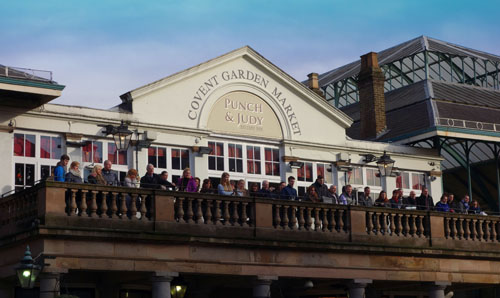 This may be because it has such excellent views of the piazza.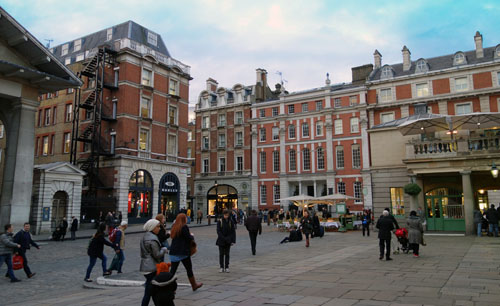 Keep in mind, the balcony is closed week nights during the the winter months, so the ground floor and cellar bar are where you'll find the energy.
On occasion, I've found it a bit difficult to get order drinks due to the crowds. But, I can say that every time I've been there, the crowd's been attractive and upbeat.
Punch and Judy offers a traditional British pub menu.
THE MAPLE LEAF- 41 Maiden Lane
Since I lived in Buffalo, New York for 10 years, I have learned quite a bit about Canadian life, as it was just a short drive to Niagara Falls and Toronto. Therefore, grabbing a pint or two with my husband at The Maple Leaf had to be a part of our Covent Garden Pub Crawl.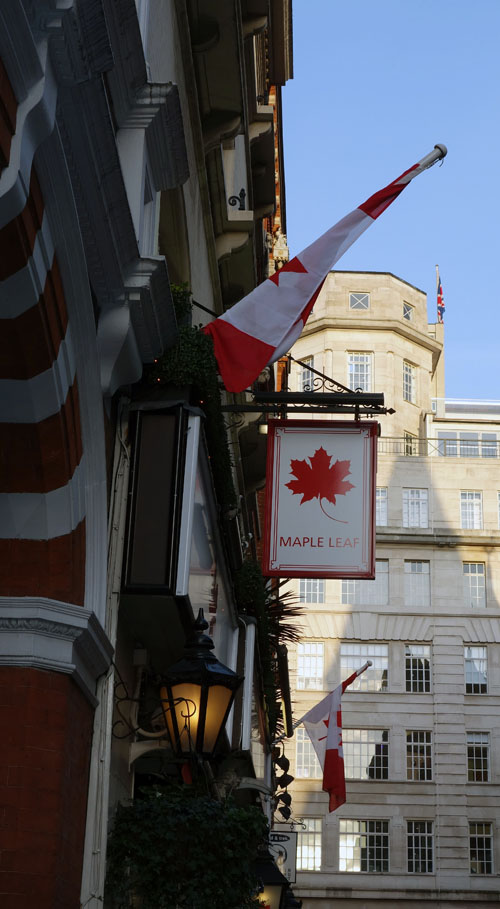 It's a fun sports bar that isn't just for Canadian expats and visitors. The menu features nachos, wings, traditional pub favourites, fish and chips, steak, burgers, sandwiches and wonderful sides! Oh CANADA!
Buffalo friends, I'd really love to hear your thoughts on the wings if you make it to the Maple Leaf!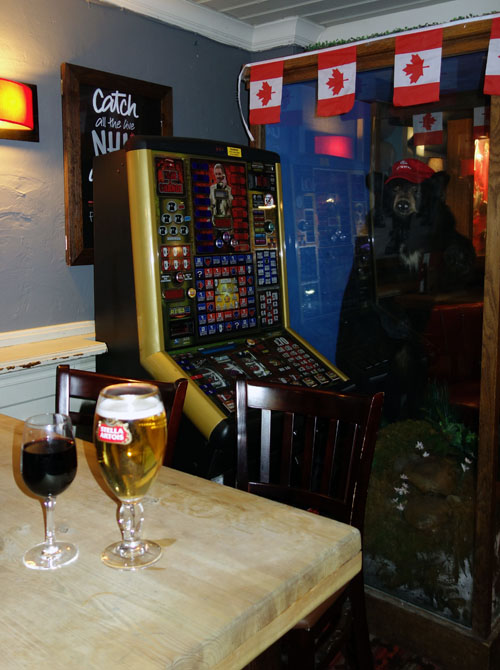 THE PORTERHOUSE BREWING COMPANY- 21-22 Maiden Lane

This pub is just down the street from the Maple Leaf and originated in Ireland and as you can tell by the title, also functions as a brewery.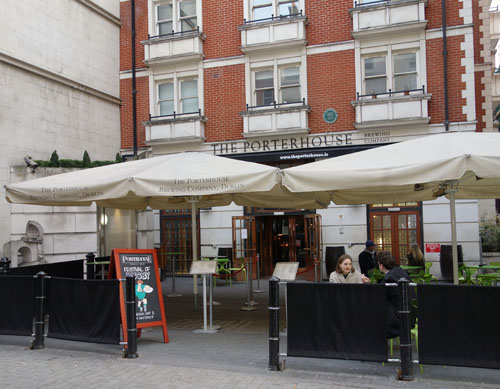 According to the website, their main ingredient is malted barley from Athy. If you have a few minutes, I really suggest reviewing their menu which features: stouts, ales, lagers, specialty and seasonal beers.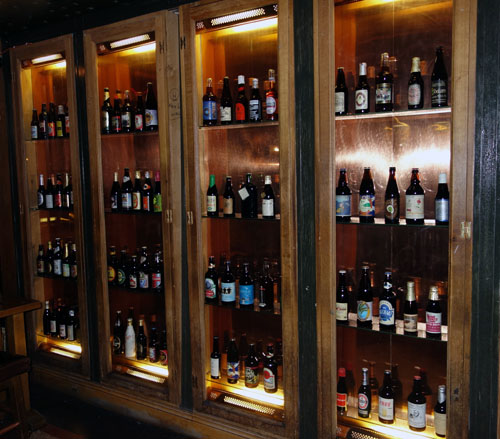 For my New York City mates, you can enjoy their selections without travelling across the pond, because the Porterhouse also has a location in the Financial District. Stouts and ales are brewed in Ireland and shipped to the City. Other locations include Dublin, Wicklow and Cork.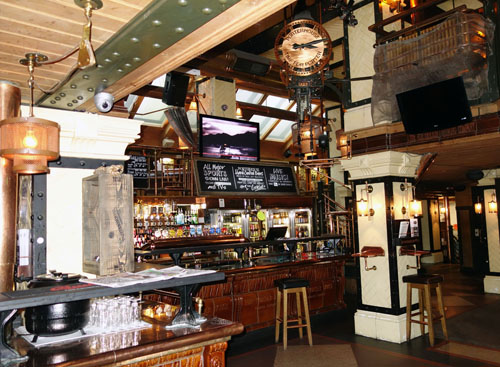 I have eaten at Porterhouse many times. Their bangers and mash are some of my favourite in London.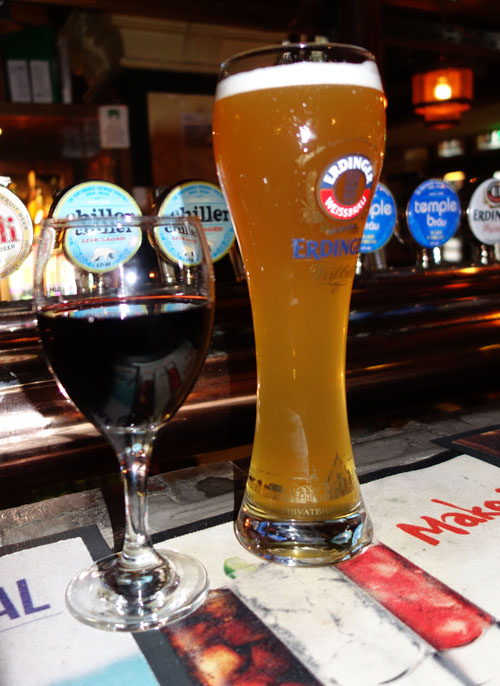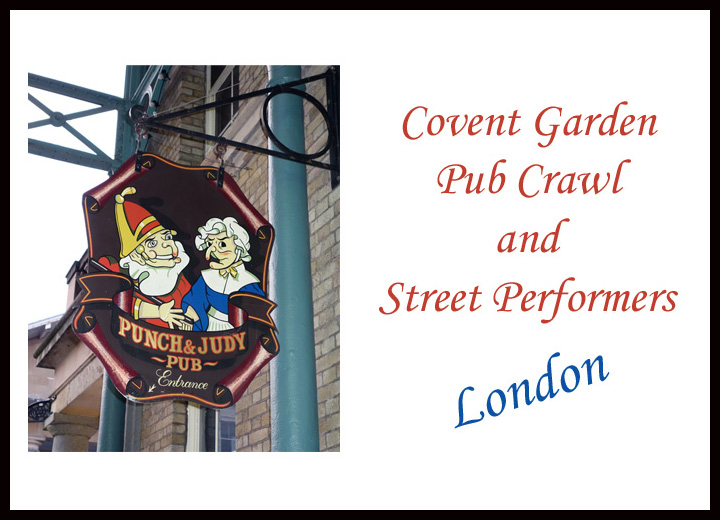 So, Sunny friends, which pubs do you recommend? If you're looking for more fabulous pubs to visit, we highly recommend The Good Pub Guide. American readers can find it here.