How to Get to the Harry Potter Studio Tour London
Is the Harry Potter Studio Tour London on your bucket list?
Before you get too excited, you need to realise it's not an easy place to visit. Sadly, it's like Stonehenge because it's isolated from everything.
Many people know about the Warner Bros Studio Tour where you can see so many treasures from the Harry Potter films. However, they don't know the quest for getting there is worthy of its own adventure novel… well at least a chapter in one!
I was lucky to go with my British husband the first time I visited Warner Bros, because he drives. However, when I went to see Hogwarts in the Snow, the special Christmas event at the attraction, he wasn't available to chauffeur.
Warner Bros Studio is 20 miles northwest of Central London. As an American expat living here, I haven't tried driving on the 'wrong' side of the road yet. I imagine most travellers to London aren't renting or hiring cars for their holidays either.
The Harry Potter Studio Tour review I wrote regularly triggers questions from readers about location. Nearly everyone asks about options for how to get to the Warner Bros studio.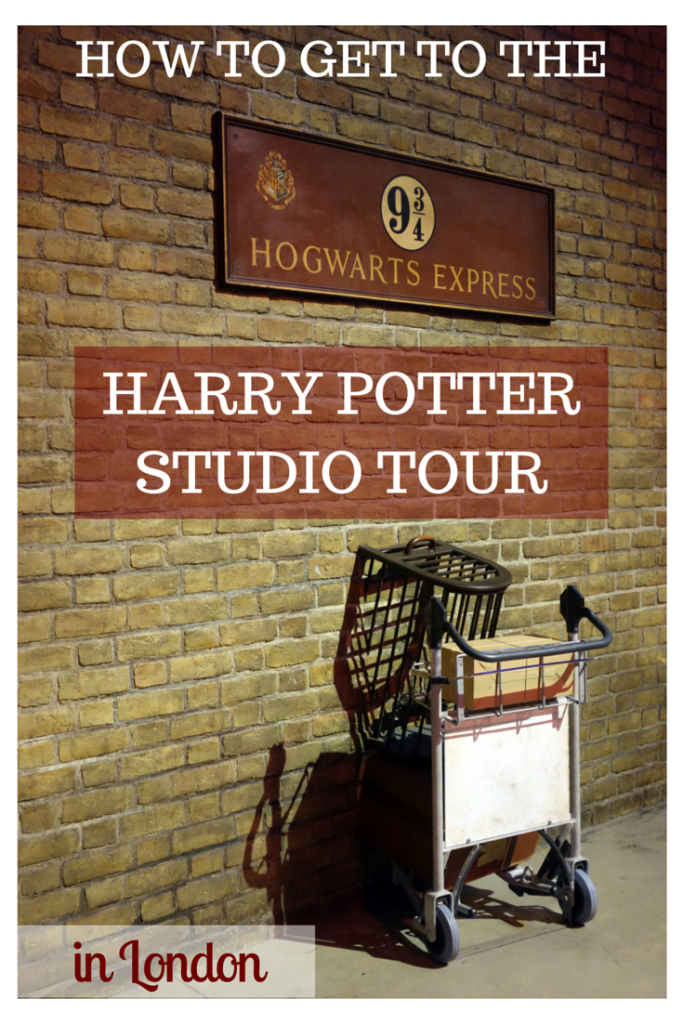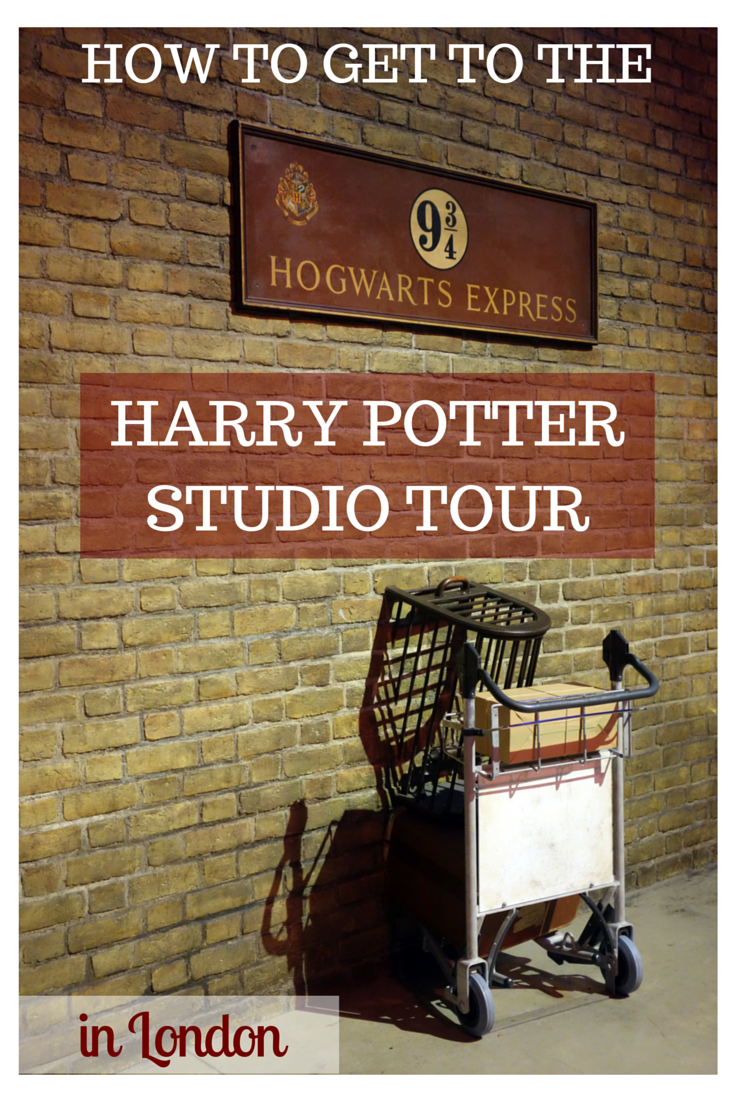 You can visit the Studio's webpage for directions. However, they aren't as simple as they appear. As an American expat living in London, I've put together a list of what happens with each option.
Getting to the Harry Potter Studio Tour London- Hire a Car
This is clearly the most expensive. When I entered the Central London location (Great Russell Street WC1B ) on Uber to inquire about a cab price cab one way to the Warner Bros Studio, I received this result: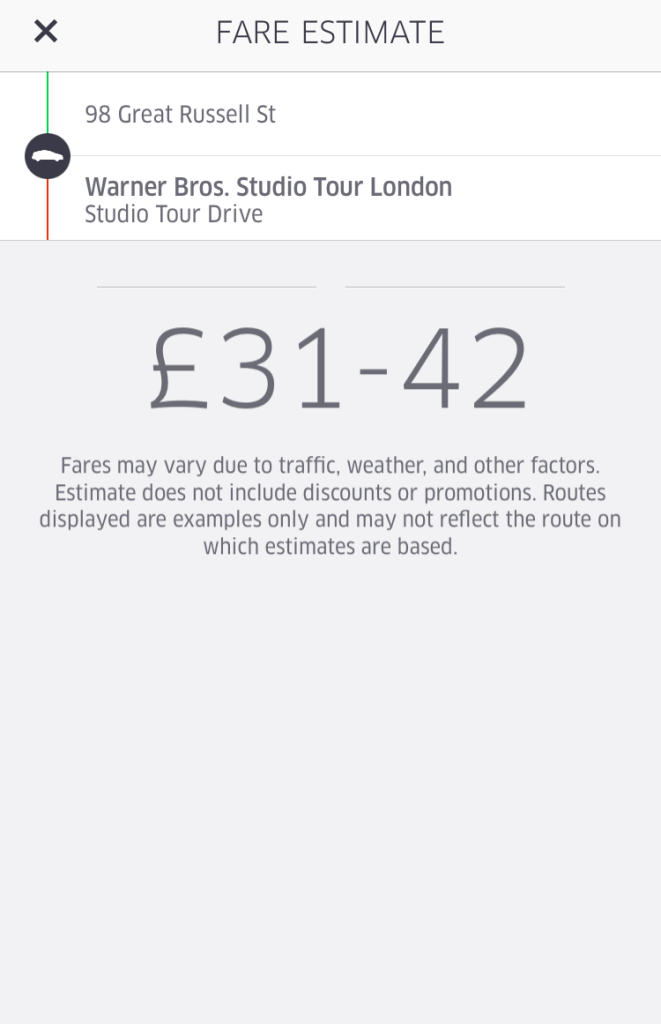 Ouch! Can someone get me a broomstick to try flying first? 😉
Google Maps estimated the drive to be 41 minutes, with no traffic. It also indicated there were toll roads.
Getting to the Harry Potter Studio Tour London- Take Trains
The website indicates that public transport links serve the attraction and a shuttle bus from Watford Junction is available. It costs £2 per return journey. These facts are simple, but there's a huge hole that's missing that you need to know. The time in between making connections can be significant!
When I had to get there myself, I relied on public transportation and had a disaster which nearly caused me to miss the Hogwarts in the Snow experience.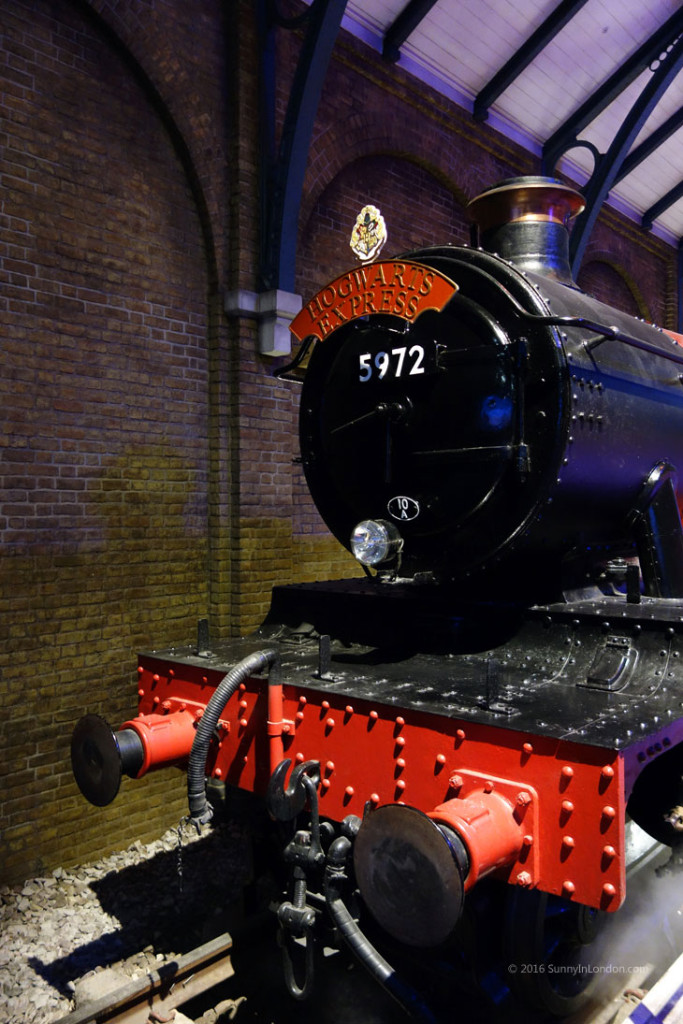 I used the London Underground app, which I use daily. It estimated the journey to be 81 minutes with three station changes. I live in Zone 4 and had to travel in to Central London and back out to get to Watford Junction.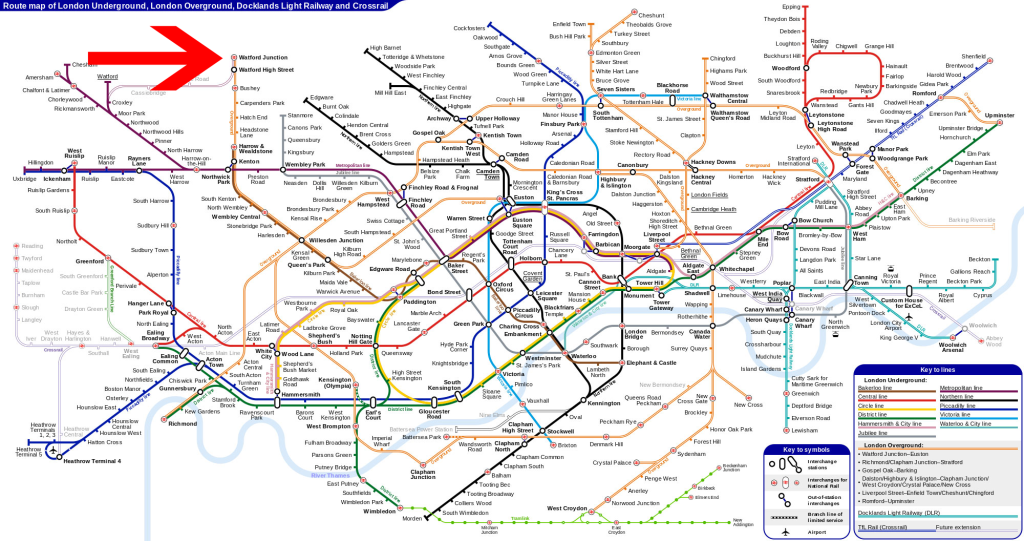 What I didn't consider, because I rarely use the Overground line (the orange one), is that these trains don't run as rapidly as Underground trains. In fact, since an employee at a station gave me the wrong directions to a platform, I missed my train by one minute. The next one didn't arrive for 20 more minutes.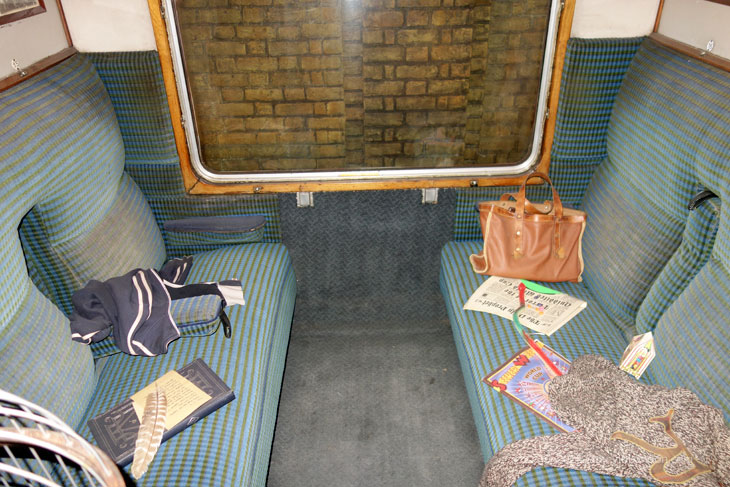 When I did arrive at Watford Junction, luckily the shuttle to Warner Bros Studio had not left yet and was parked right outside the station. My friend had been waiting for nearly a half an hour in the rain in line to board the shuttle.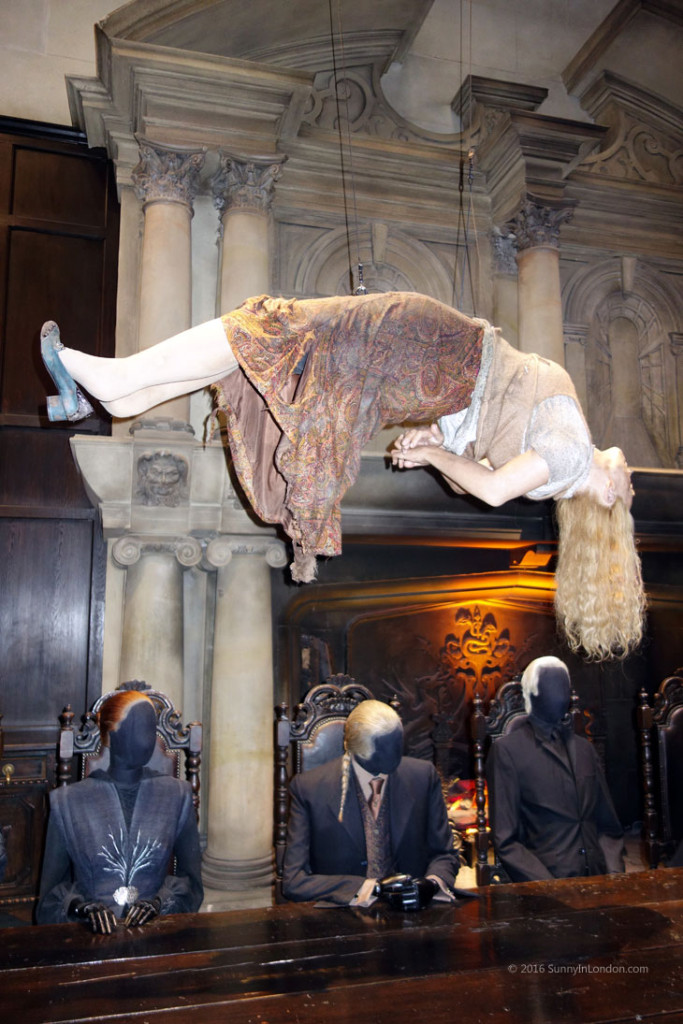 Again, the shuttles don't travel between the station and the attraction that often.
We had tickets for the 9:00am tour but didn't get to the Harry Potter Studio Tour London until 9:45am. If trains ran fluently, I would've arrived at Watford Junction at 8:15am. My journey that day cost me £4 each way (Zone 1-8). It was off-peak as it was a Saturday. On my return, I was able to get a train that went directly to Euston and this saved me 40 minutes. Here's the 2016 Journey Fare Finder by Zone so you can calculate your trip.
Getting to the Harry Potter Studio Tour London- Ride in a Coach
When I researched this option, I discovered Golden Tours is a preferred partner of the Warner Bros Studio Tour London. This is their pickup schedule and locations, which are near Victoria Station and Baker Street Station in Central London. Including transportation and time at the studio, the experience lasts approximately seven hours.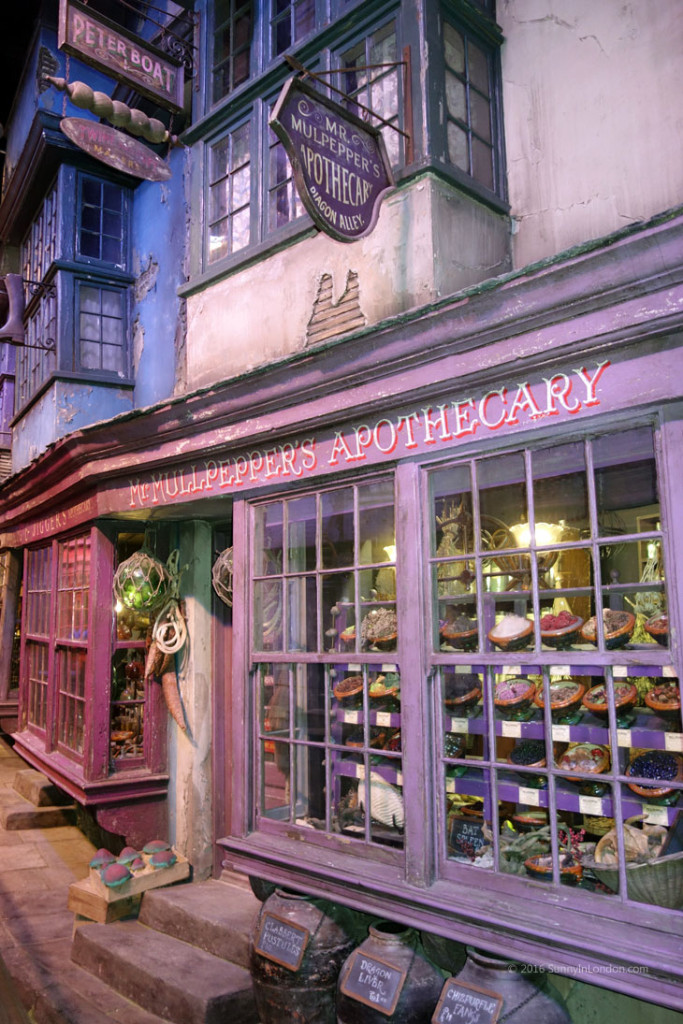 Roundtrip tickets cost about $100 per person. This is at the exchange rate of £1=$1.49. If you're in the UK, the price is about £68 for roundtrip transportation and admission to the Harry Potter Studio Tour London.
Getting to the Harry Potter Studio Tour London- Drive Yourself
There is no need whatsoever to rent (hire) a car if you'll only be in Central London for your holiday. Therefore, it would be silly to do so just for one day for the purpose of visiting the Harry Potter Studio Tour London.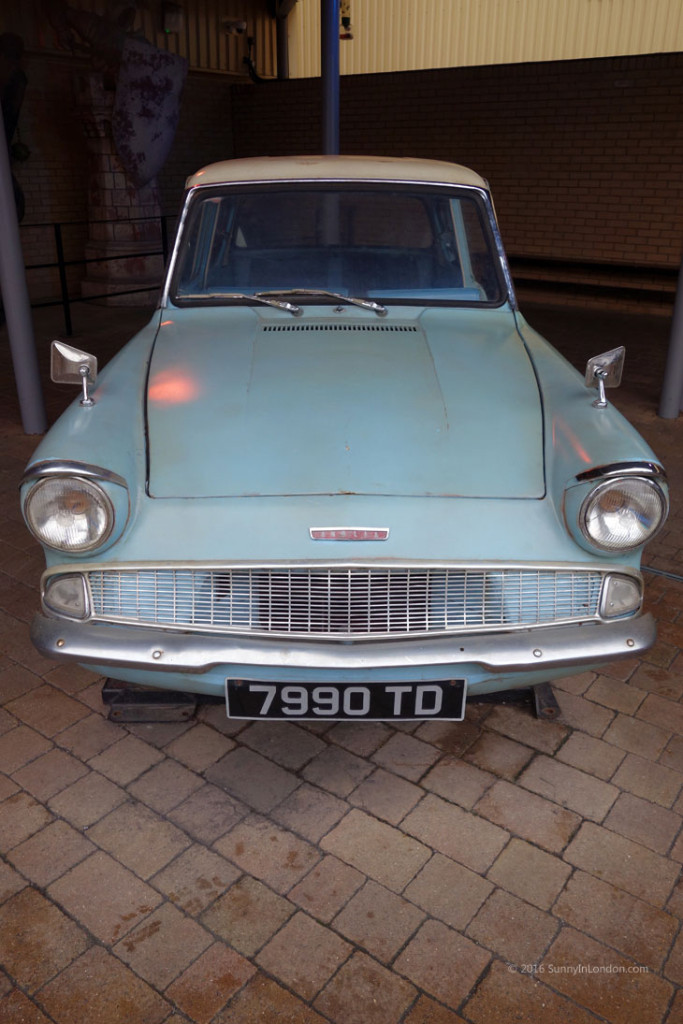 However, if you're travelling from Warner Bros from outer London, or somewhere else in England, driving yourself would be the best of all options for a no hassle experience.
Getting to the Harry Potter Studio Tour London- Be Creative
Of course, there's always a horse if you want to go old school.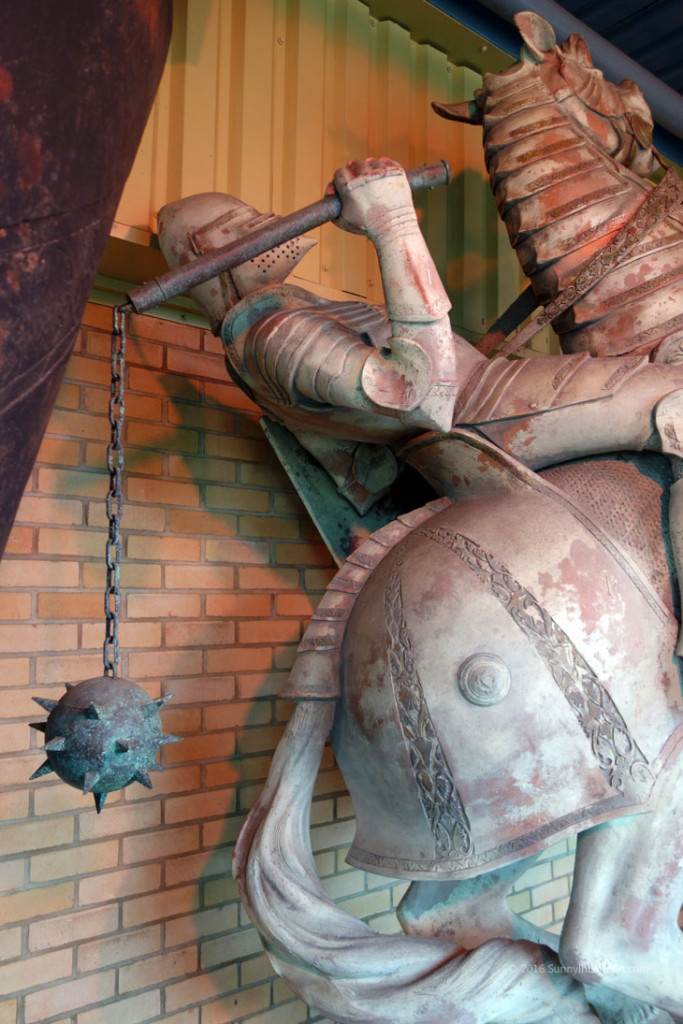 Or maybe you might even try your luck jumping through Platform 9 3/4 if you're feeling particularly inspired.
But, I would strongly suggest you look in to one of the above suggested options first, because this is as far as I got…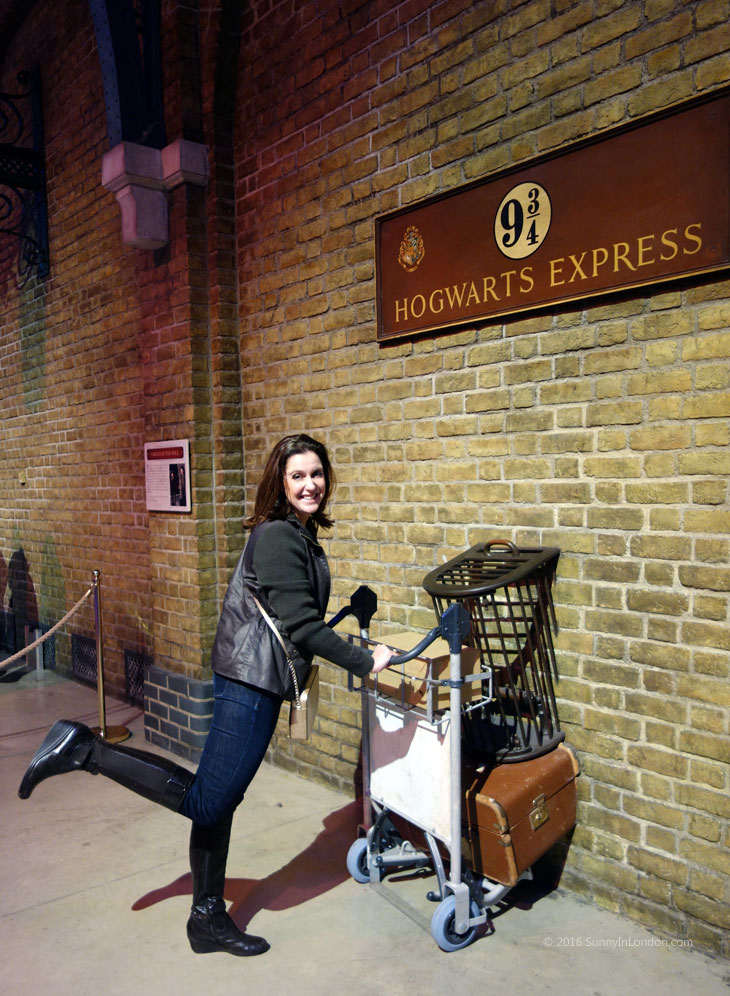 Getting to the Harry Potter Studio Tour London: Final Thoughts
No matter how you arrive, this attraction in London is absolutely worth the effort if you're a fan of the Harry Potter books or Harry Potter movies. If you can't make it to the Studio, there's also the Brit Movie Tours Harry Potter Bus Tour. Below are videos of 10 Harry Potter Things to Do in London and highlights of what you'll see at the studio tour. Also, I have published a video on 5 questions to ask yourself to determine if the Harry Potter Studio Tour is Worth it for You.
If you've been to the Wizarding World of Harry Potter in Orlando's Islands of Adventure, the Dueling Challenge: London vs Orlando is a blog review on how the two attractions compare. And, to see what the studio looks like for the holiday season, you can read my review of 5 Reasons You Must See Hogwarts in the Snow.
Want a Food Freebie in London?
SUBSCRIBE to the Sunny in London weekly email and immediately get the 'Local's Pocket Restaurant Guide to London.' It's the ultimate free travel accessory for your London trip. The Guide has top recommended restaurants from a local, organised by neighbourhood. With it you can easily find a place to eat when you're on a London street. Downloading the file to your phone means skipping Wi-fi and finding a fab foodie place- fast!
As part of the welcome, you will also receive several other free downloads that will guide you through trip planning, plus a weekly edition of the hottest happenings in London.
A Guide to London for Americans Visiting for the First Time