Covent Garden Christmas and a Beauty Balm Giveaway!
Covent Garden Christmas celebrations have officially kicked off! For me, this is truly the most wonderful time of the year. Combining my favourite holiday with my favourite place in the world makes me burst with inner sunshine! And, to make things super spectacular for Sunny in London readers, I am hosting a giveaway with my favourite British brand… Neal's Yard Remedies!
Ohhhhh yeahhhhh!
However, just before I share how you can win an extra special beautilicious treat, I am giving you the scoop on what's going down in my #1 hood this holiday season.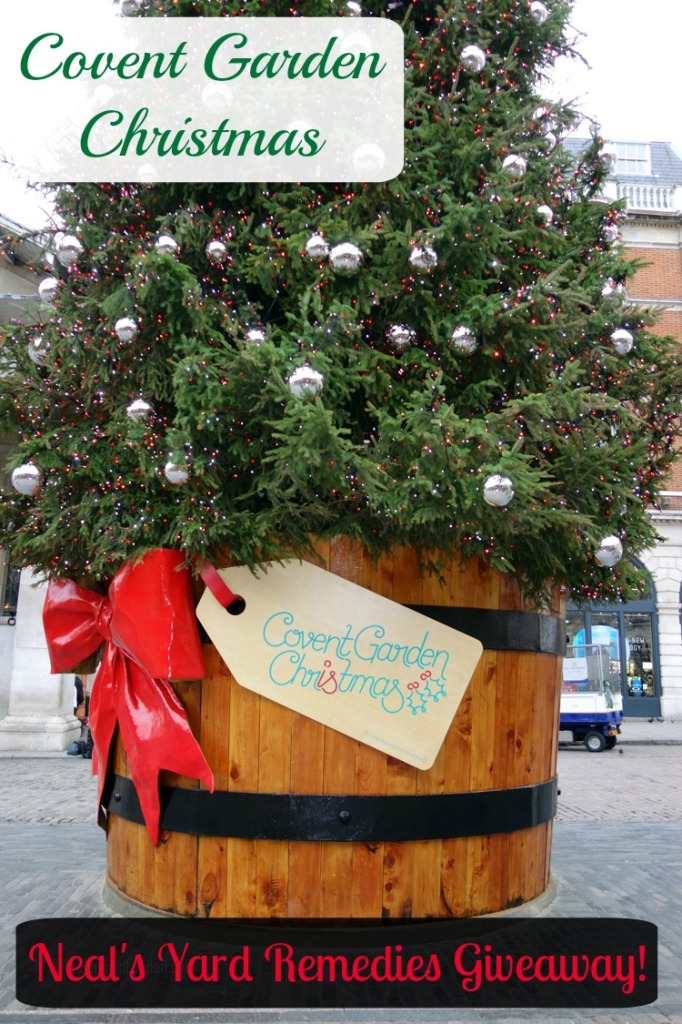 Foremost, the halls have been decked.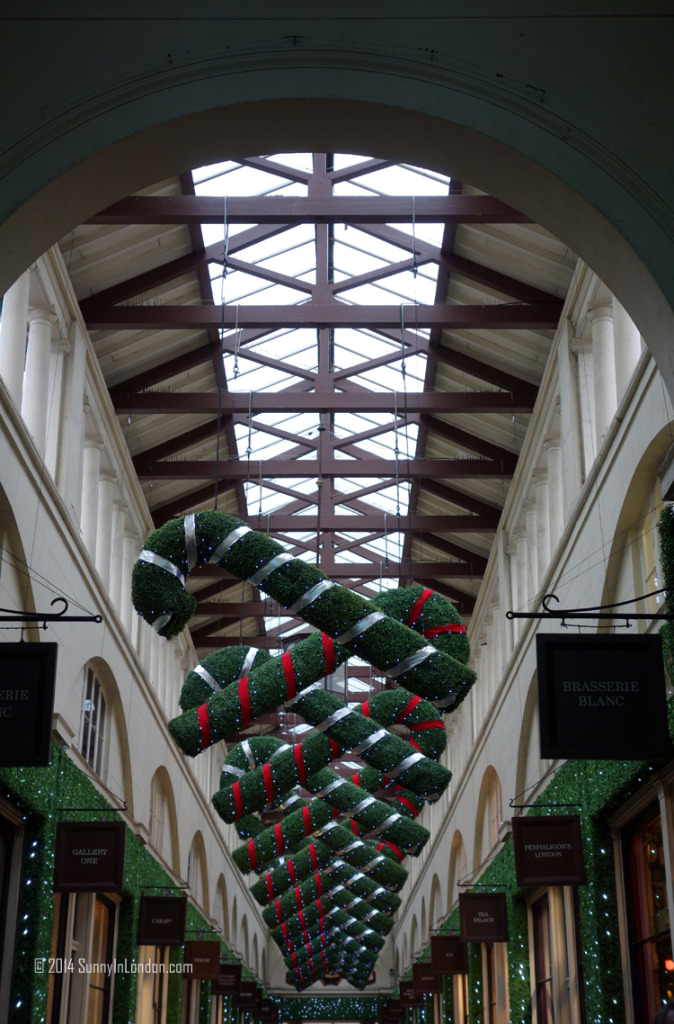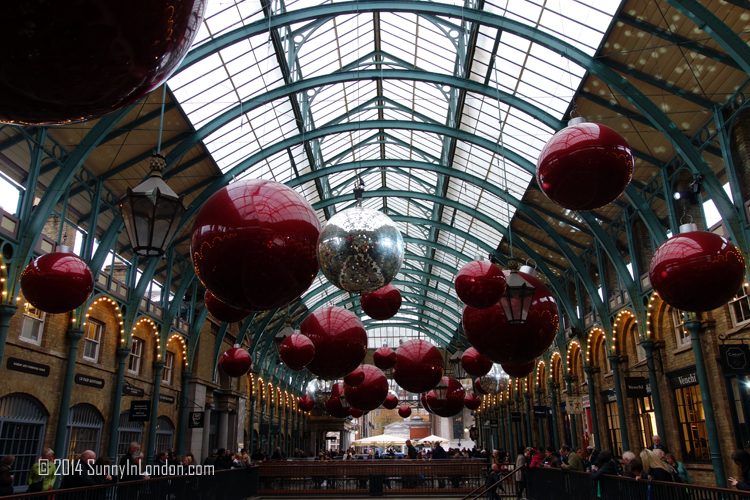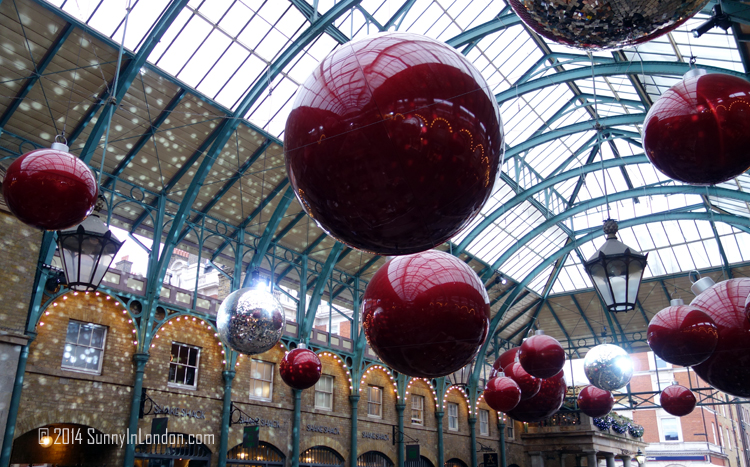 Although you probably have seen pictures of the famous Covent Garden Christmas balls already on Instagram. They're very popular each year. But, did you know I actually bought a coat to match them?

Yep. That picture is from December 2011. I was living in the US then. I had a sneaking suspicion that my London boyfriend was going to ask me to be his 'Mrs' over my Christmas visit. So, I planned perfect, photogenic outfits for my trip. When I saw pictures of the Covent Garden Christmas decorations, I purposely bought a coat to match them. Can you say 'Disco Diva'?
Aside from getting pictures in front of the Covent Garden Christmas tree, I also wanted to pet a real live reindeer.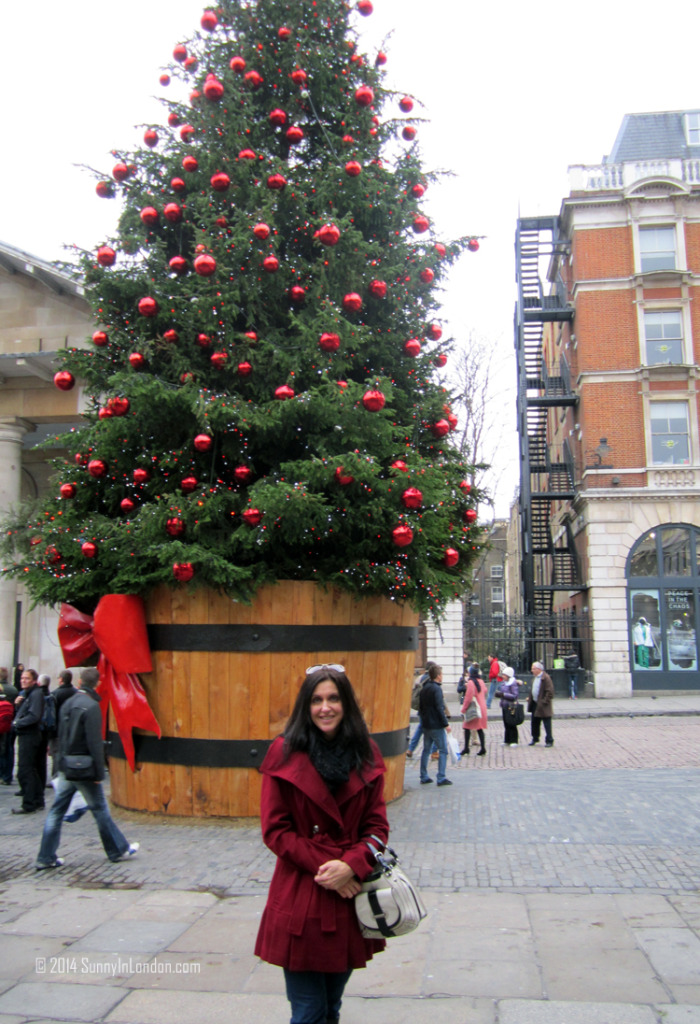 Did you know you can do that? Rudolph's buddies became available last Saturday. They should be there every Saturday until Christmas from 12-4pm. My visit in 2011 wasn't timed right, so I missed the opportunity. It's #1 on my list of things to do this year.
Also joining the Covent Garden Christmas party for the first time ever this year is a giant 22-feet tall silver reindeer.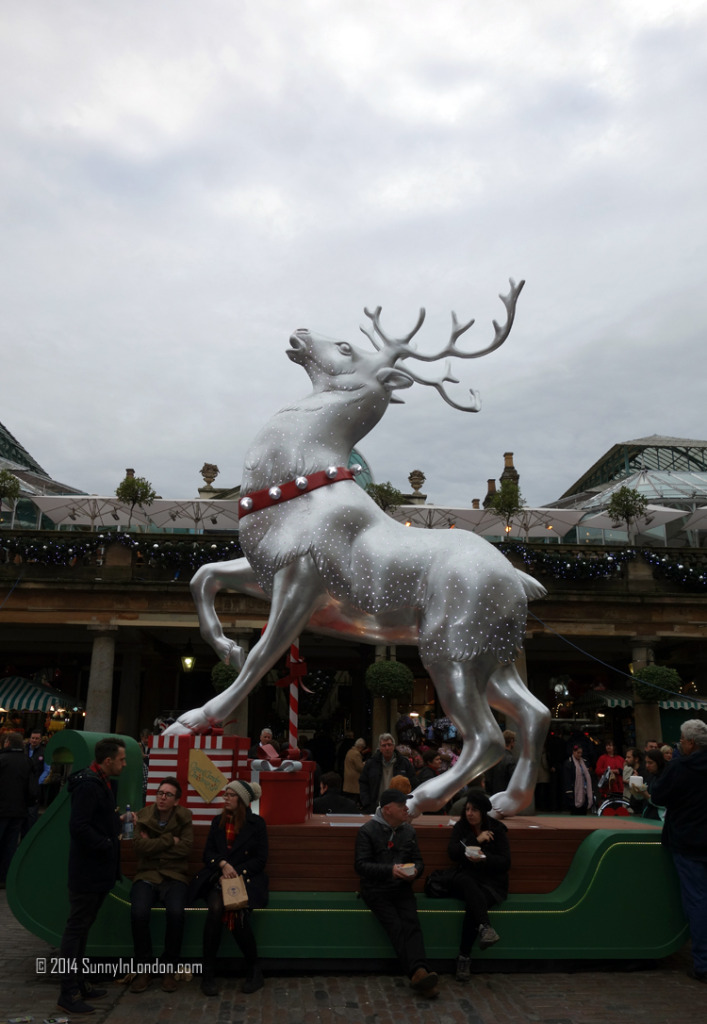 And, here's London's biggest and brightest hand-picked Christmas tree for 2014… It has 150,000 sparkling pea lights, Sunny friends!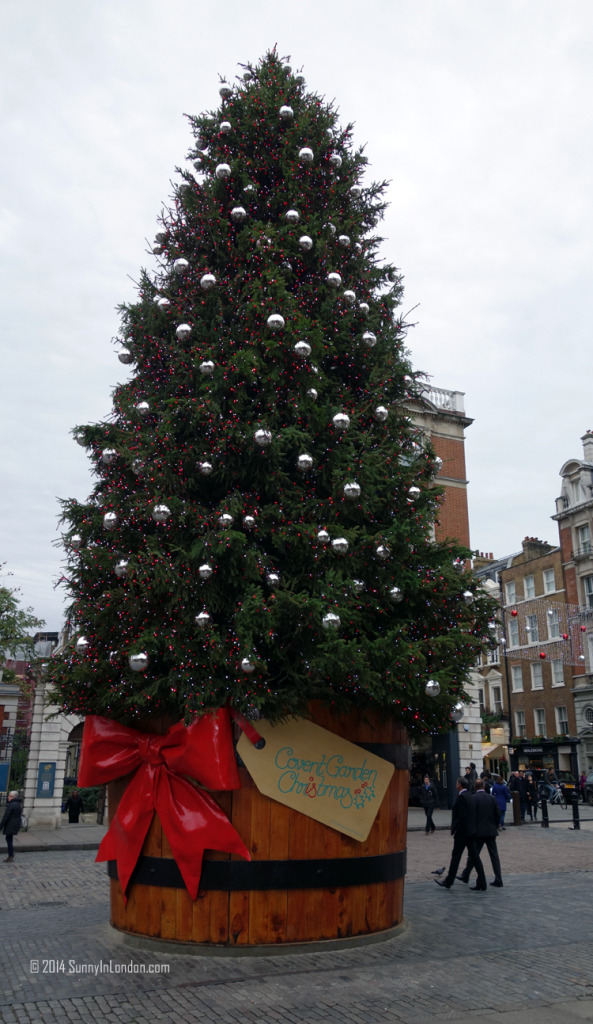 You can read all about everything that's happening in Covent Garden throughout the holiday season. But right now, I want to focus on one area- Neal's Yard.  This 'street' in the Seven Dials/Covent Garden area is where Neal's Yard Remedies originated.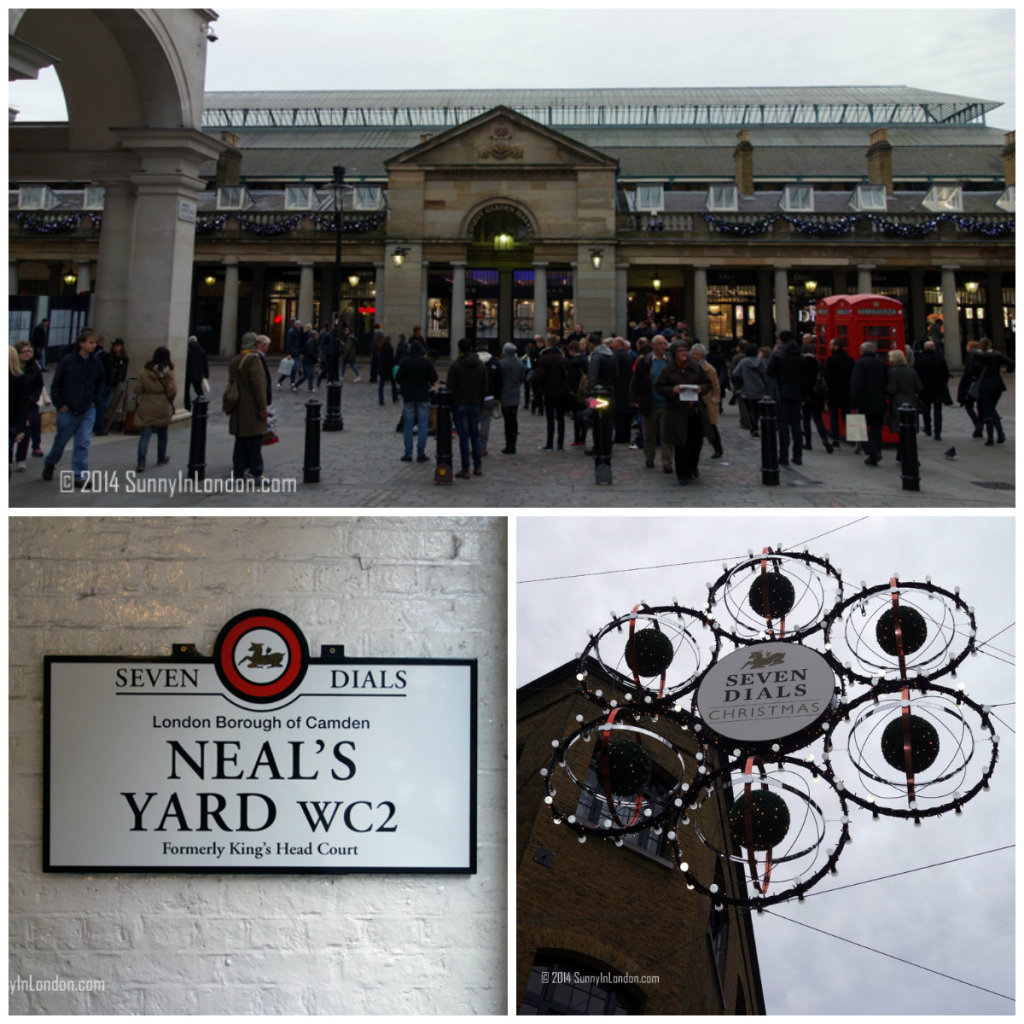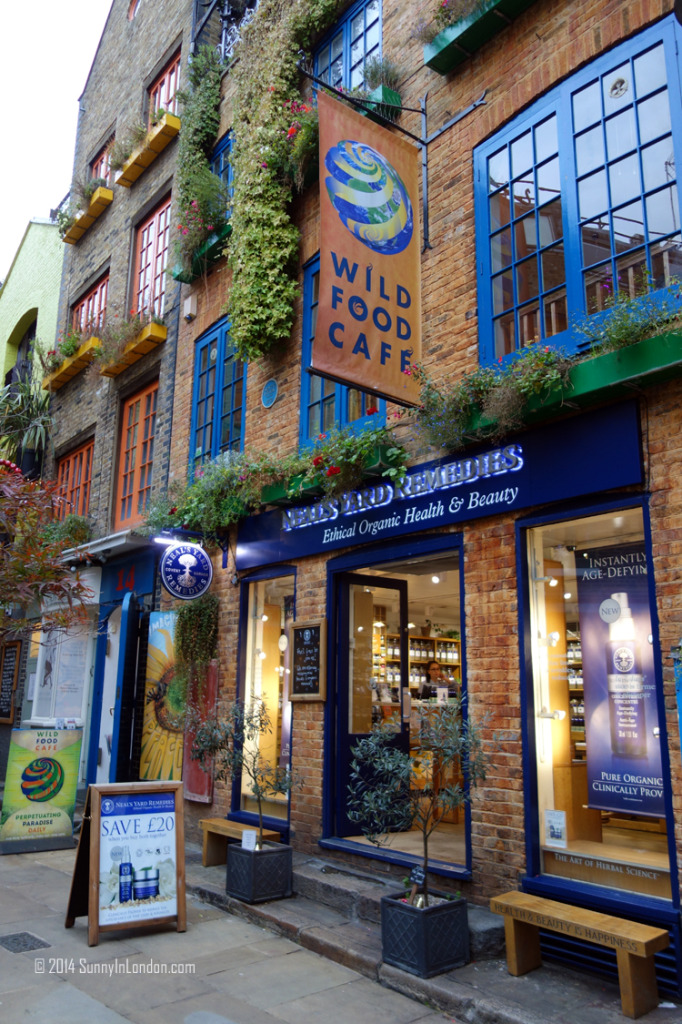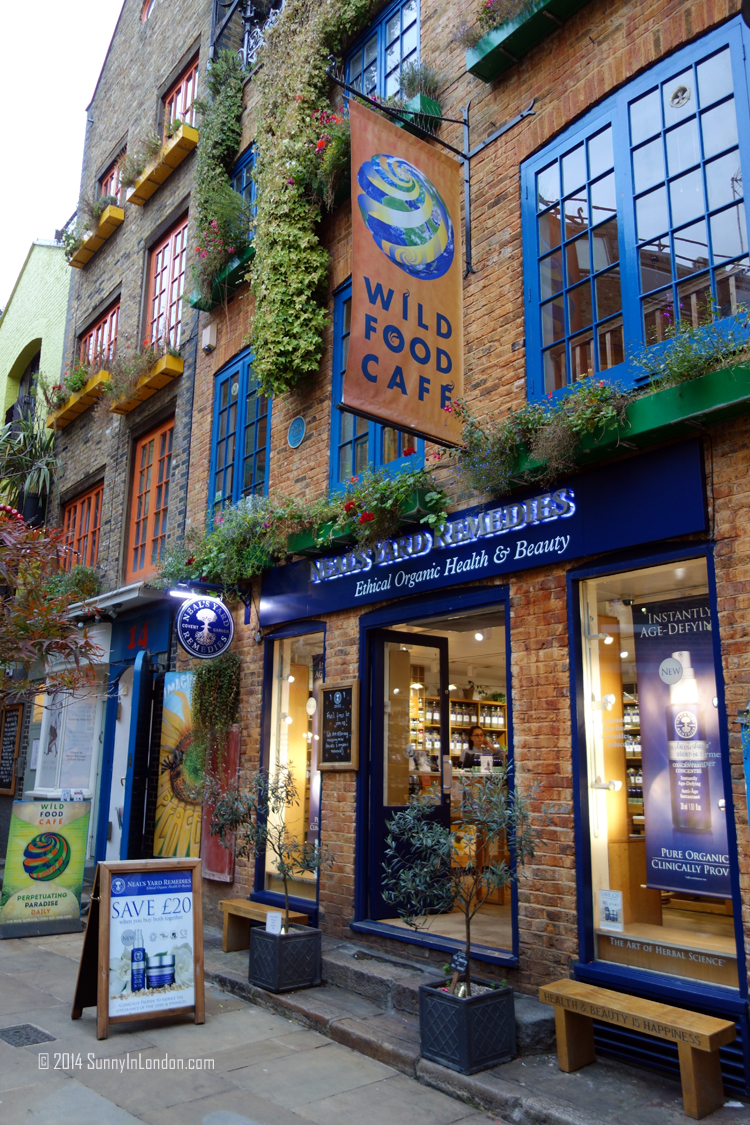 Why do I love them so much? It just makes tons of sense to give away one of their most popular products for this week's #FaLaLaFriday celebration on Sunny in London.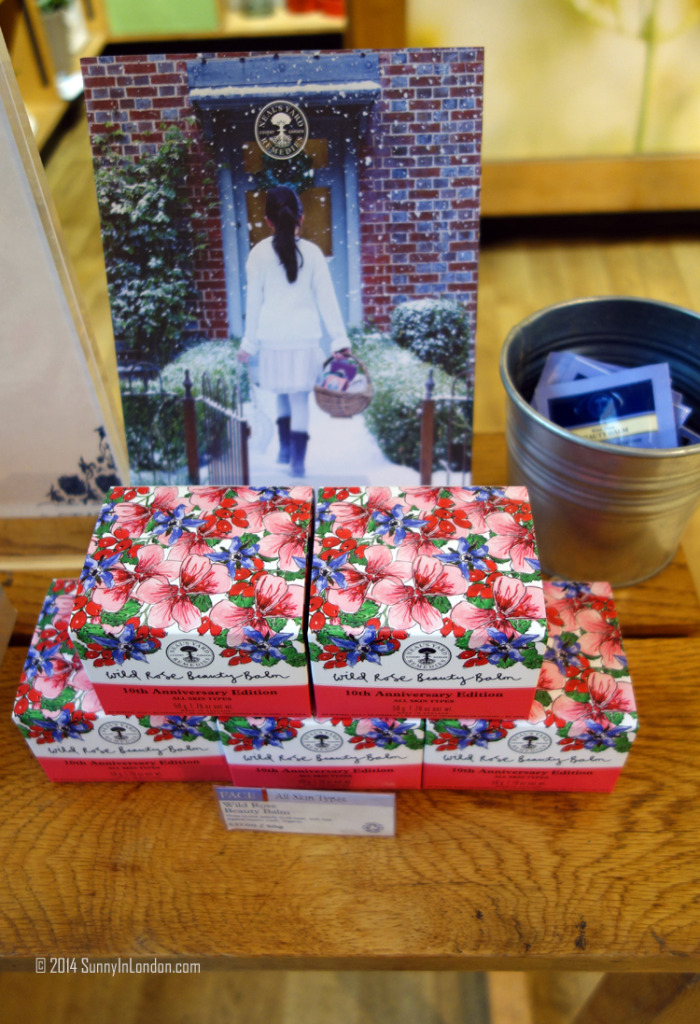 There's a gorgeous 10th Anniversary Edition of Wild Rose Beauty Balm waiting to land on the face of a super Sunny reader! The award-winning product can be used as a rich cleanser, gentle exfoliant or deeply nourishing balm. It's without a doubt going to be my #1 British beauty product on my Christmas list.