Would you ever travel three hours for a piece of cake? I did the day I went to the Absolute Taste Dome Café. The reason why is probably because of you.
That's right. And, I'm going to explain why.
As a London blogger I get invited to a lot of events. I wish I could attend them all. It's just not possible. Some are scheduled the same times as others. Some aren't a good match for what the Sunny in London readers want to see.
The invitation to the Absolute Taste Dome Café was one of the best I have received. Like a few others you've seen me accept (White Mulberries Cafe- A Tale of Twitter Fun), it came through the almighty Twitterverse.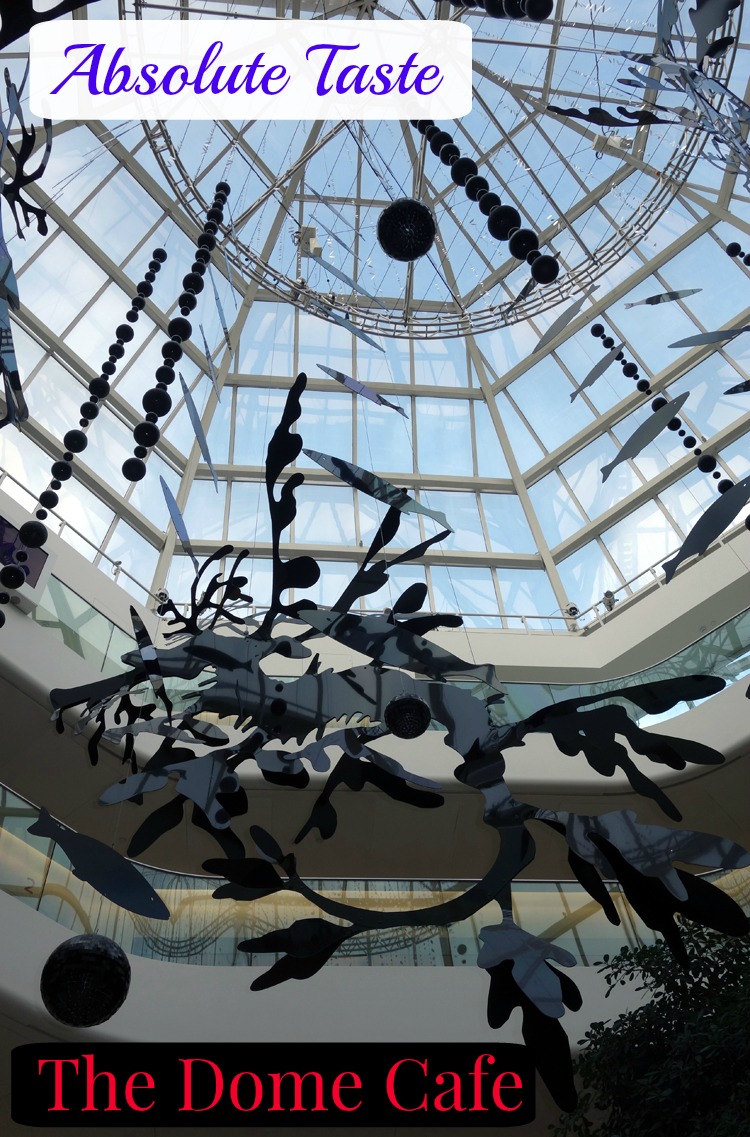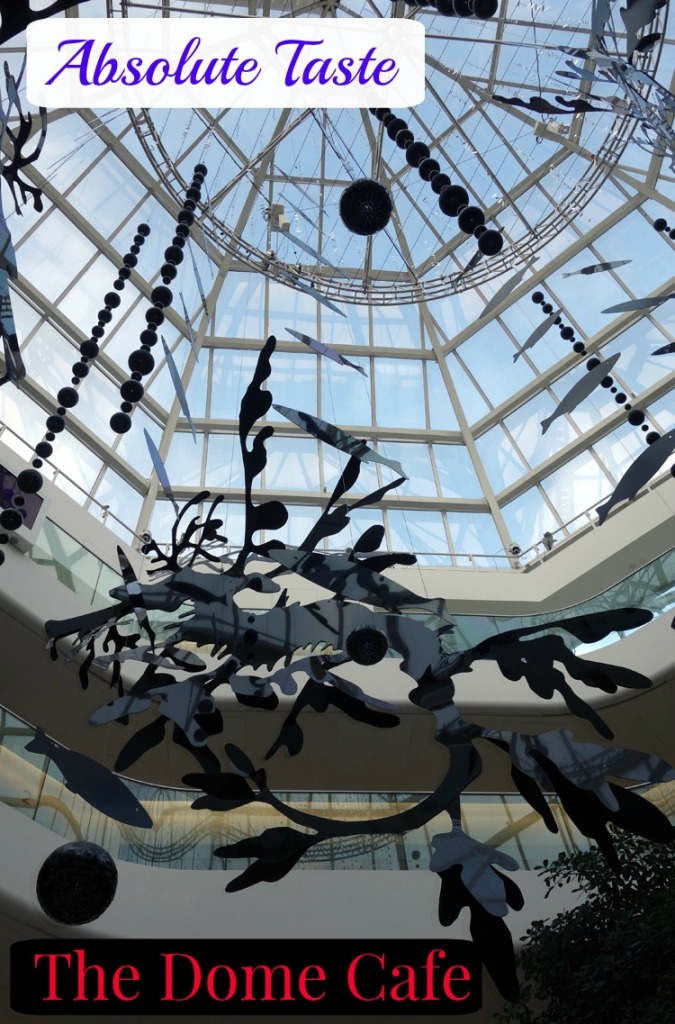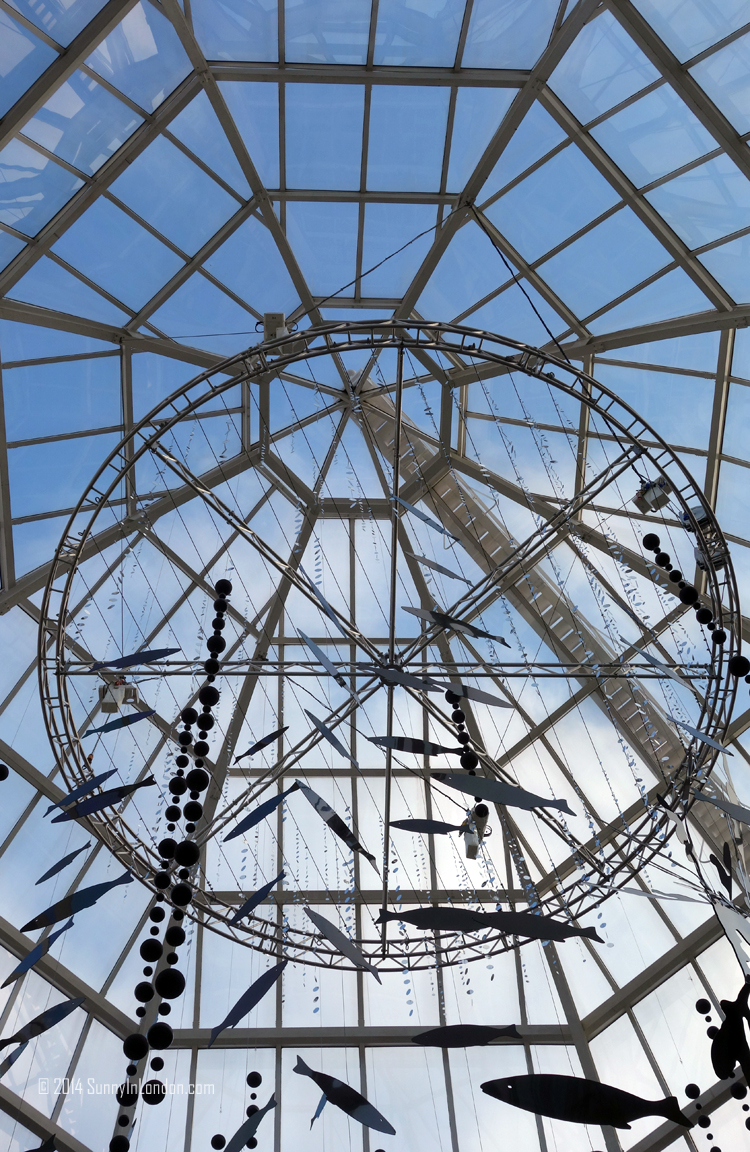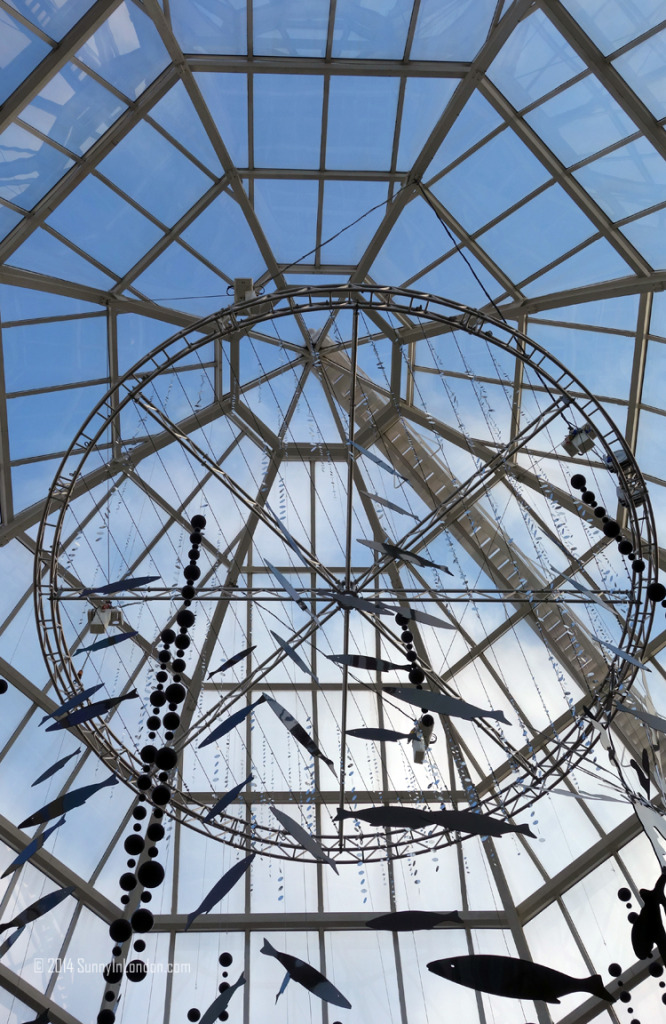 Apparently, I was the 5,000th follower of the Absolute Taste Twitter account in September. The irony of this is that I also hit 5,000 followers the same week, while I was in Florida. It was a Twitter match from the virtual gods, for sure.
Absolute Taste invited me to celebrate with them over a piece of cake at the Dome Cafe. Here's the prize…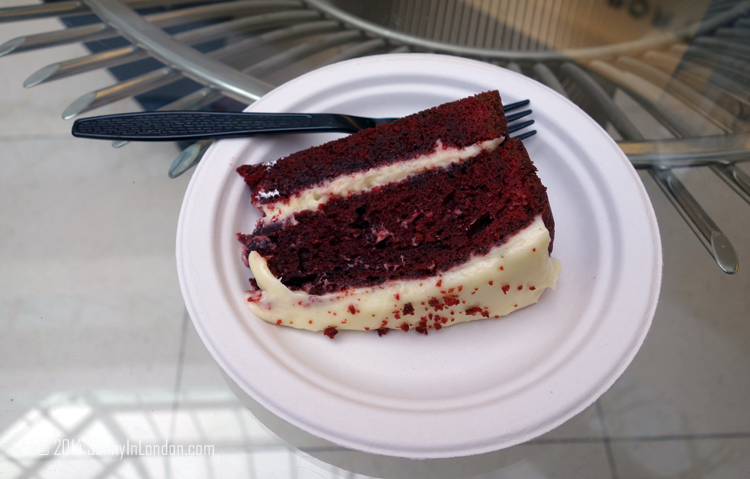 Yes, I travelled 90 minutes one way from North London on several different trains to have this cake. Why?
I knew it would make a damn good story.
If you read Sunny in London often, you see that sometimes I receive complimentary meals and items. It's not about the free stuff though. It's about the experience. That's how I decide where I'll go and what I cover. Sometimes it doesn't turn out as I had hoped, but being a blogger means you're on a constant learning curve.
Visiting the Absolute Taste Dome Café was totally worth it. First, I learned about the Design Centre in Chelsea Harbour, where the Dome Café and Design Café are located.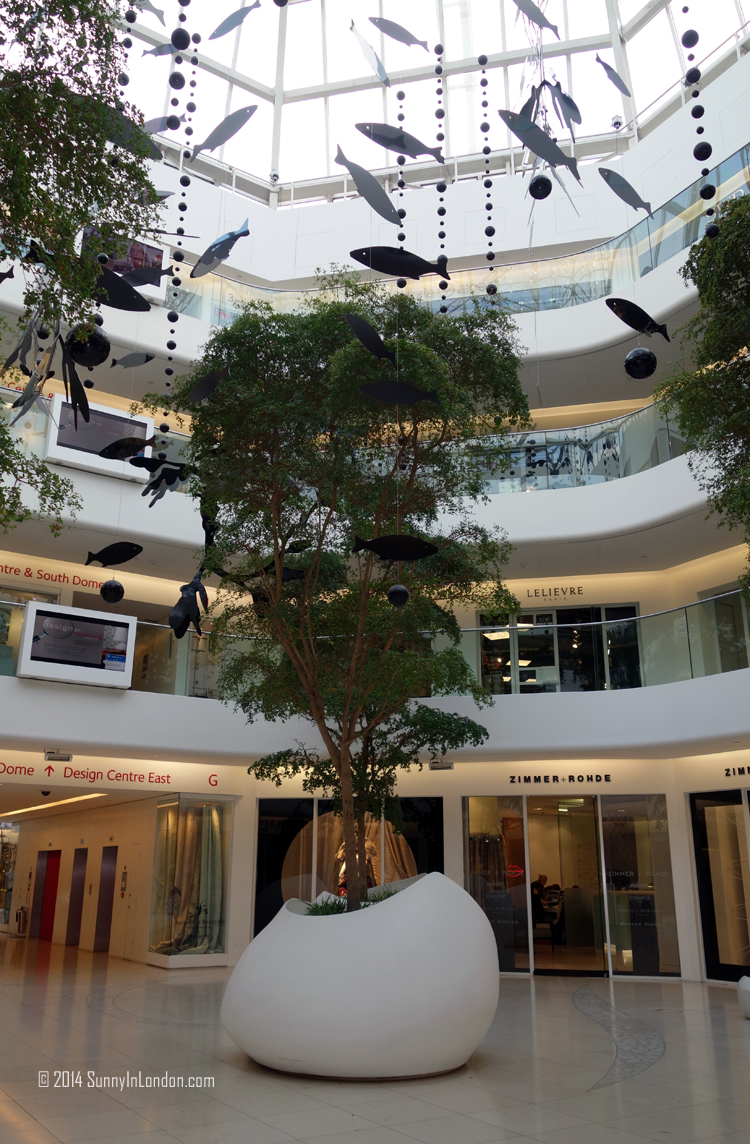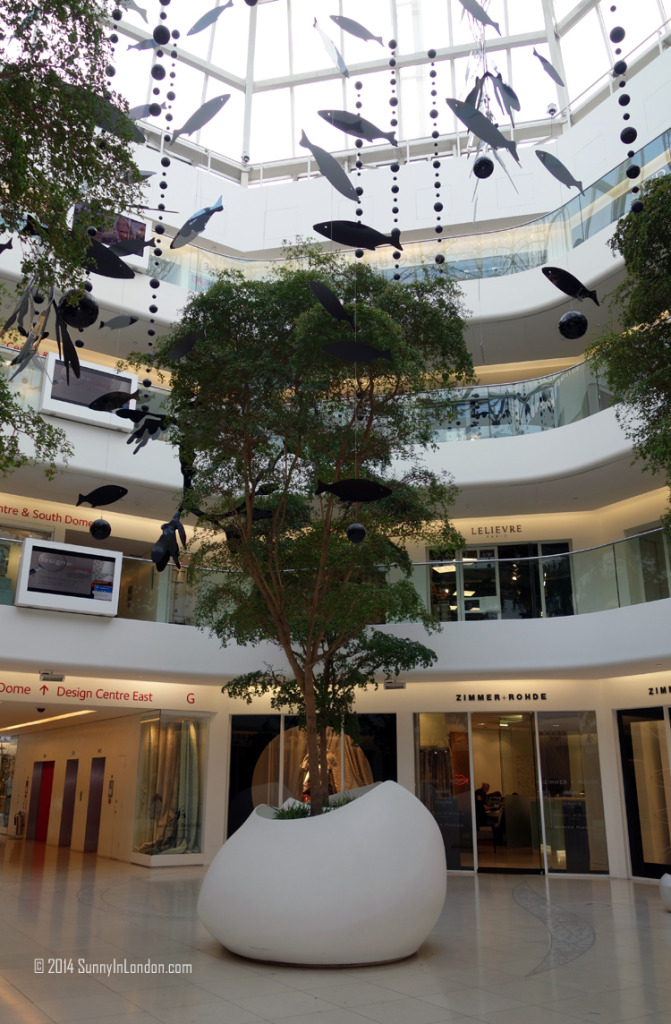 This is a gorgeous hub for designers in London.
The Dome Café is on the ground floor and is an extremely popular place for these professionals to grab a quick, delicious lunch.
I arrived around 2pm, after most of the lunch hysteria. That also meant I missed great shots of their food. Everything was nearly gone.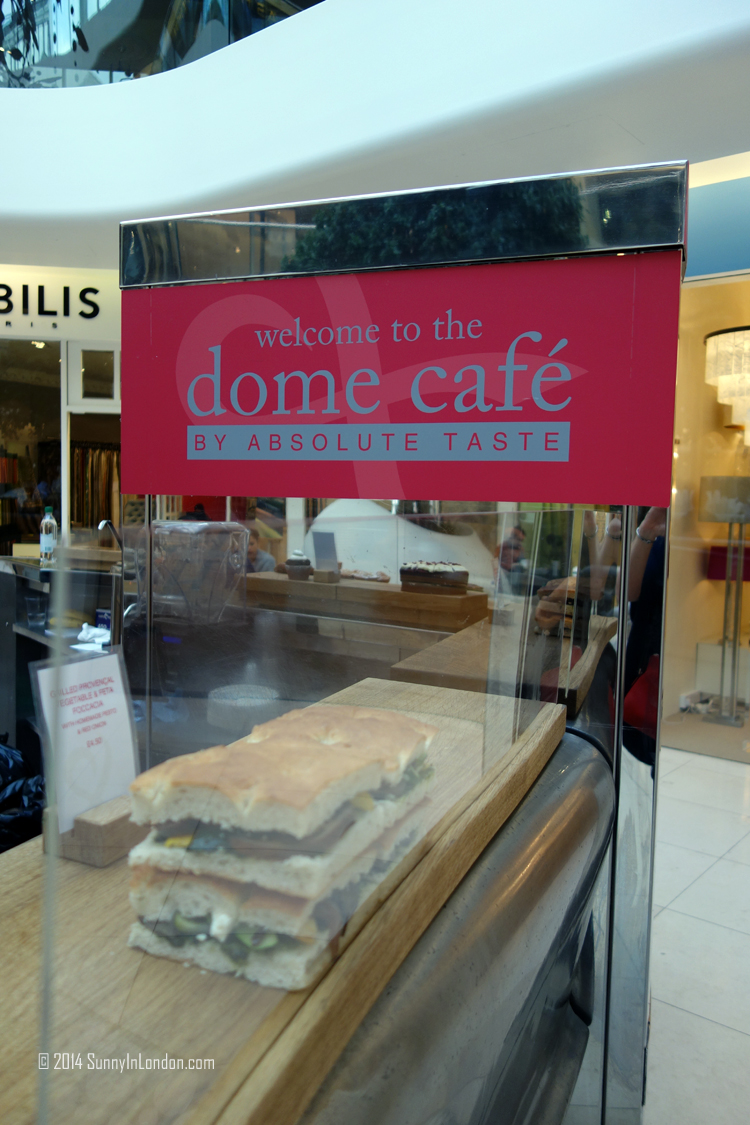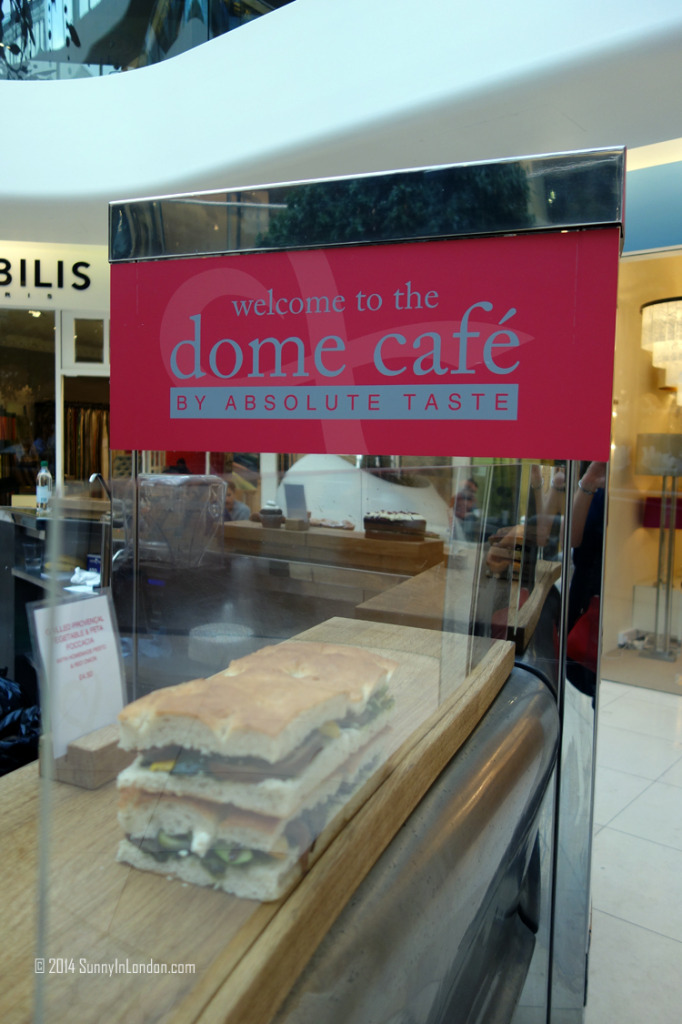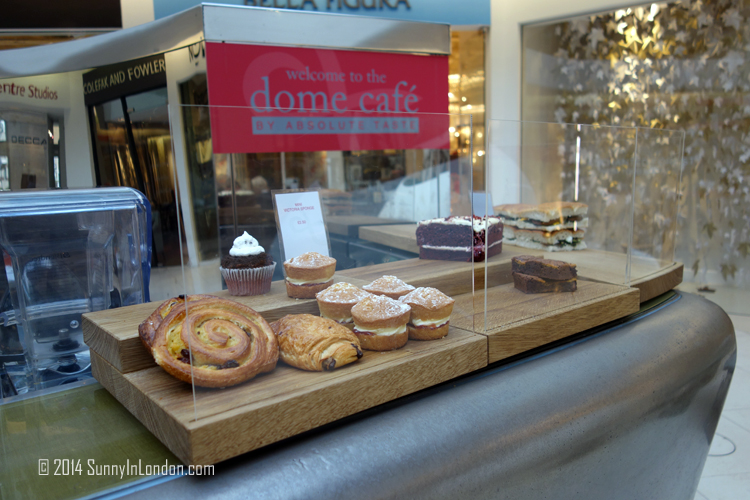 However, the assistant manager Charlie sent me these a few days ago…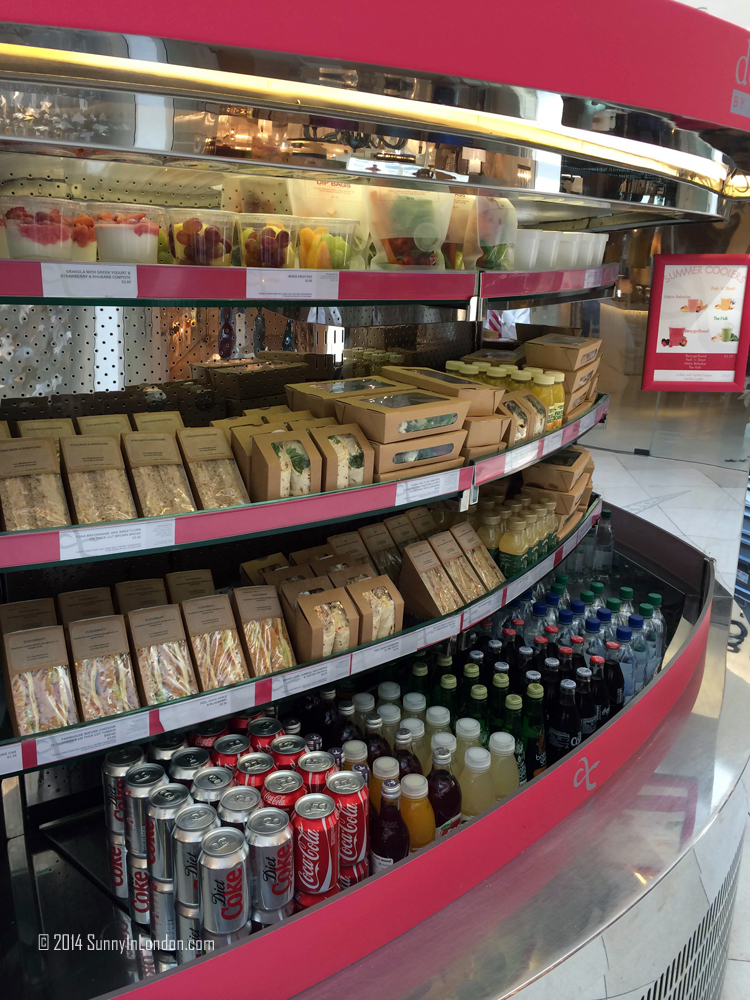 He is Absolutely Amazing. I enjoyed my red velvet cake at my 'We are the Twitter Champions Party.'
More importantly, I learned that Charlie is very devoted to making the experience for customers at the two food venues great. I was very impressed when he said that it means the most to him that customers are treated with manners and that both locations have a neat, clean appearance.
We're going to of course assume that he's 100% dedicated to quality food as well. 🙂
Facts about Absolute Taste Dome Café:
– Food is baked fresh at the Absolute Taste headquarters each morning and delivered around 10:30am. The fresh pastries usually sell out by 12pm.
– Types of sandwiches rotate on a weekly basis.
– Serving stops at 3pm.
– It's been located at the Design Centre for about 9 years.
The Absolute Taste Design Café is also located in the Design Centre. It's a full restaurant for lunch and closes at 5pm. There's a charming bookstore next to the café that features books for design clientele.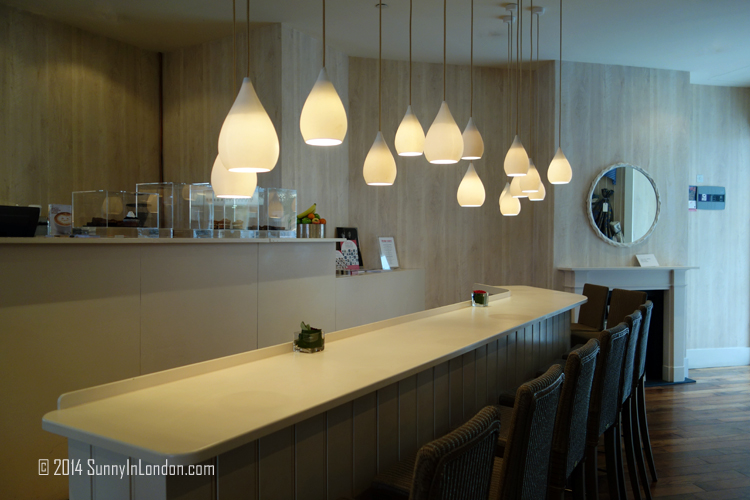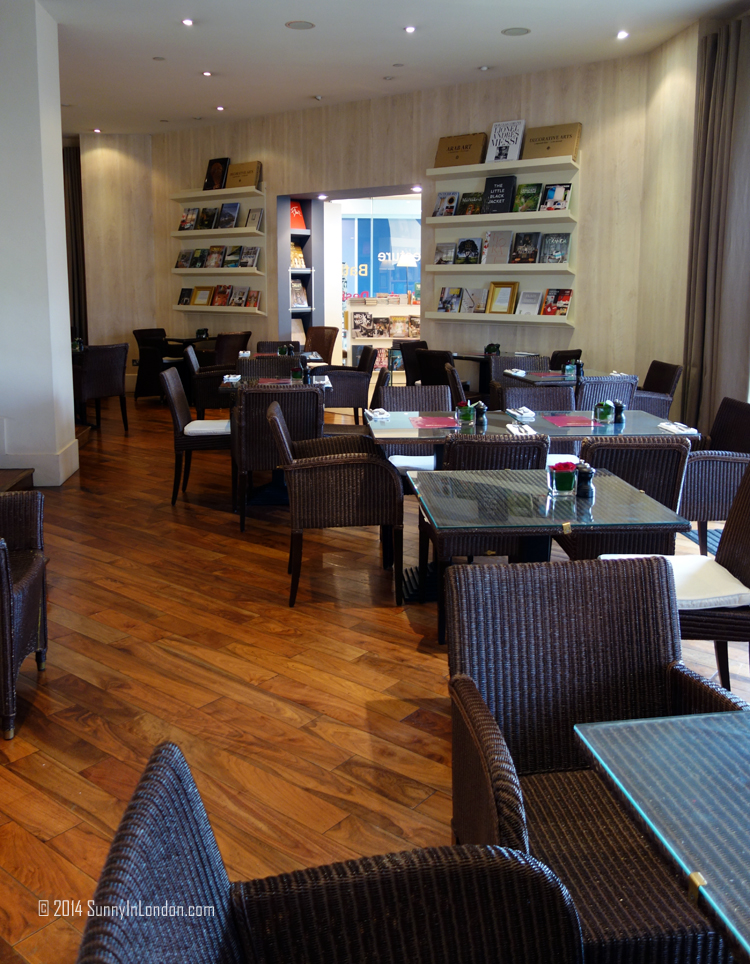 Facts about Absolute Taste Design Café:
– Because it's mostly used for business lunches, the alcohol selection is limited. In fact, they usually sell a total of one bottle of wine each day. Further, they just have bottled beer, no draft.
– The menu changes seasonally. The most popular item is the smoked haddock and fish cake hake. The Design Burger is always a hit too.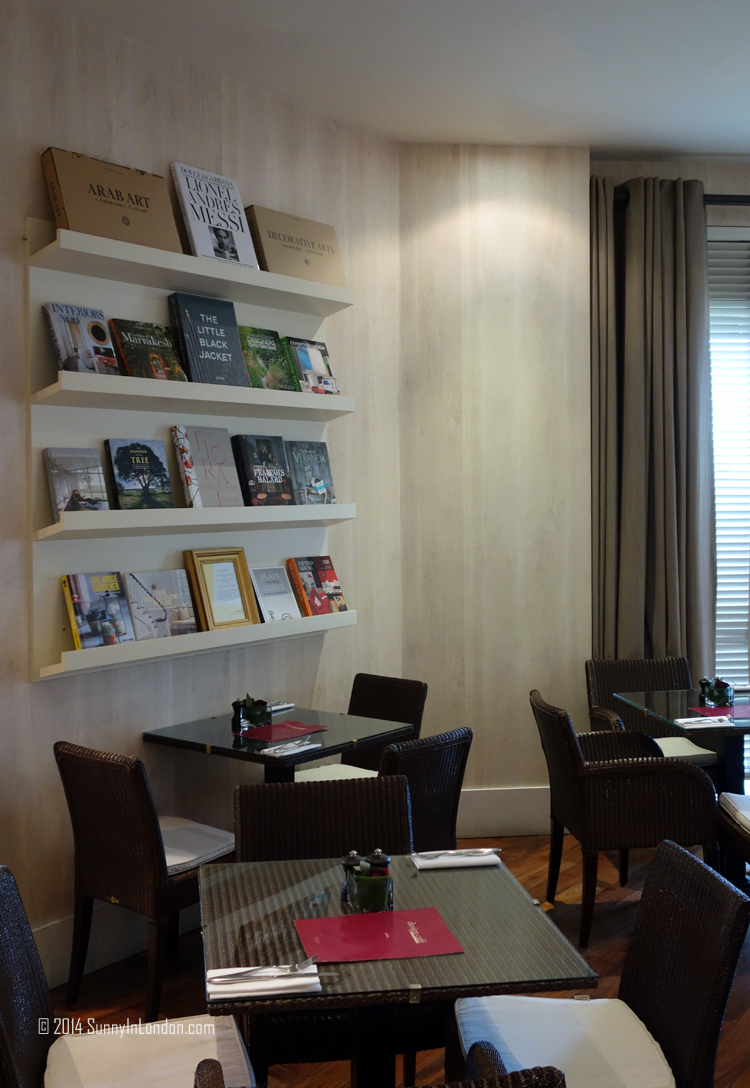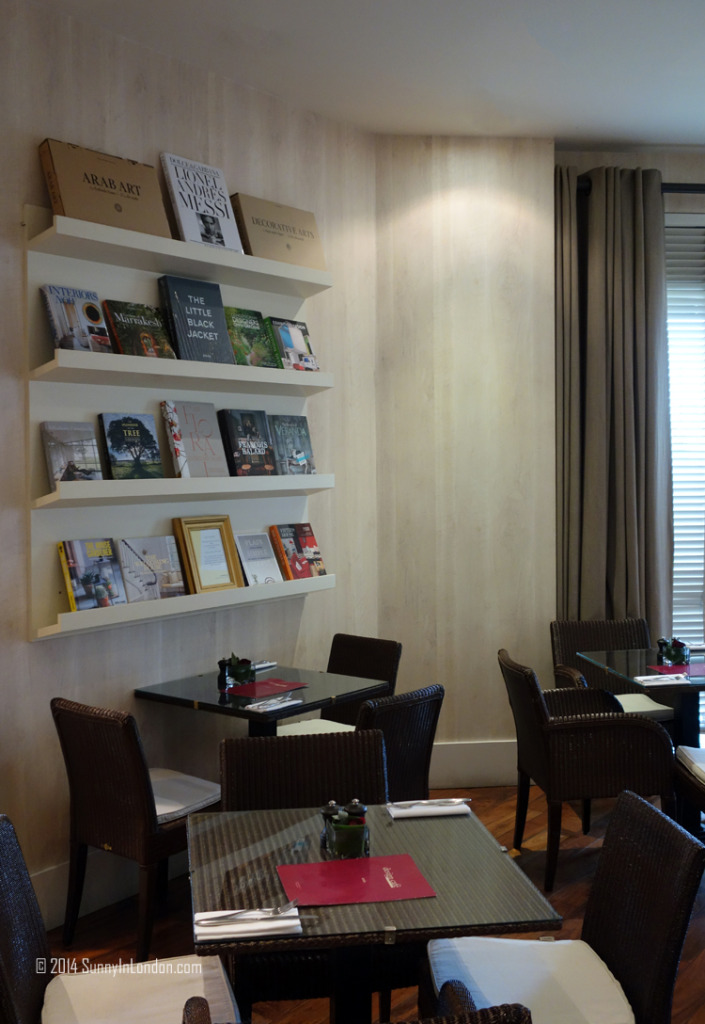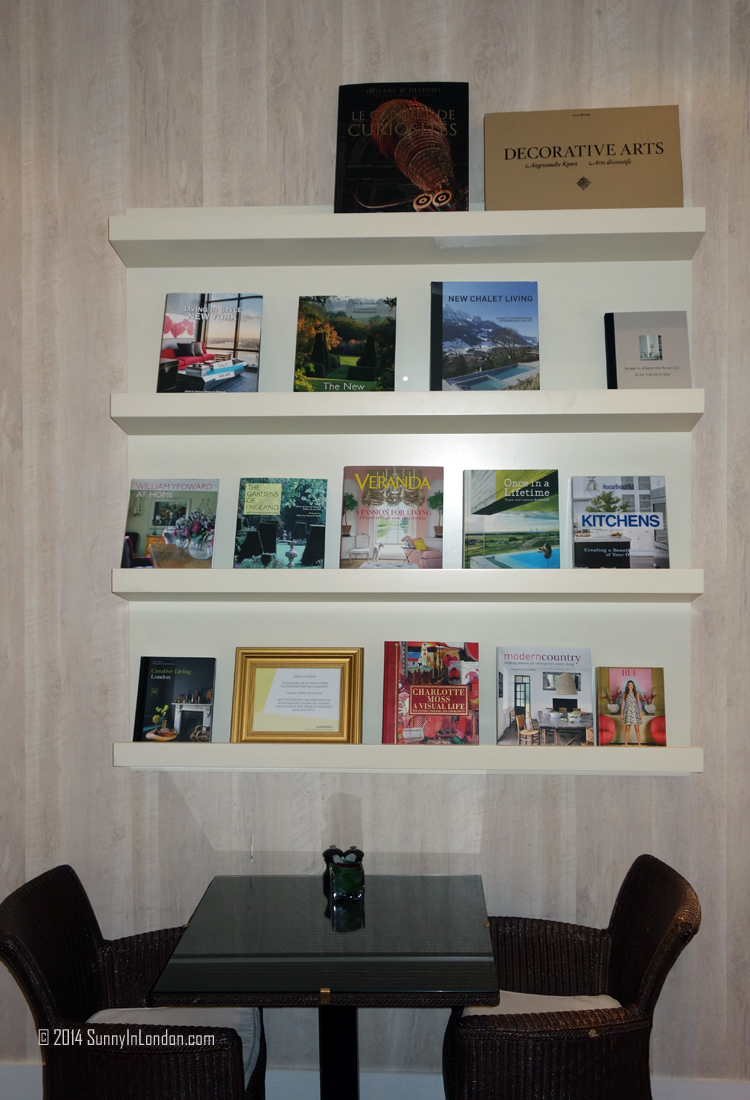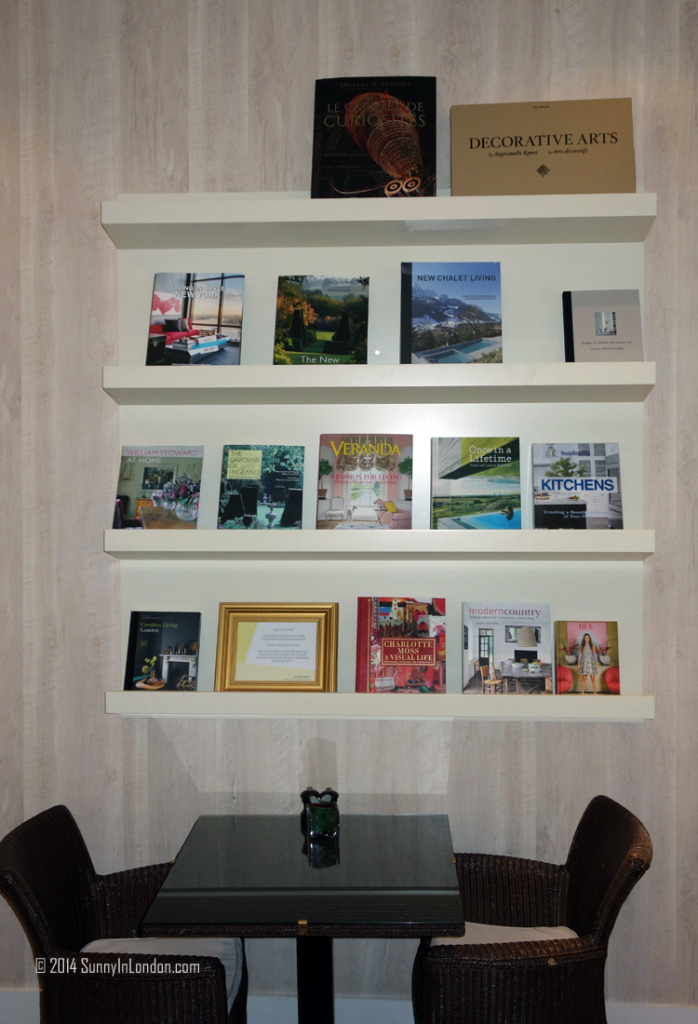 Being a blogger in London means you have a lot of doors opened for you that most people don't experience. I'm always grateful for these opportunities.
So, I'll end this feature by saying thank you to Absolute Taste and my 5,000 tweeps. I appreciate being lucky enough to have my cake and Twitter followers too.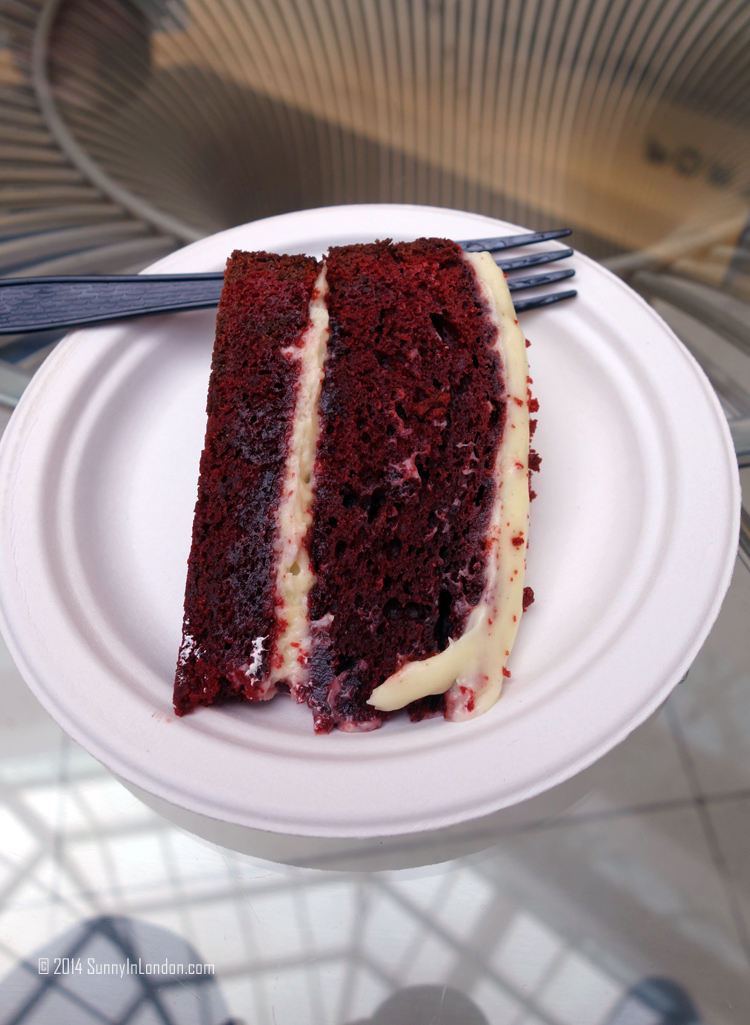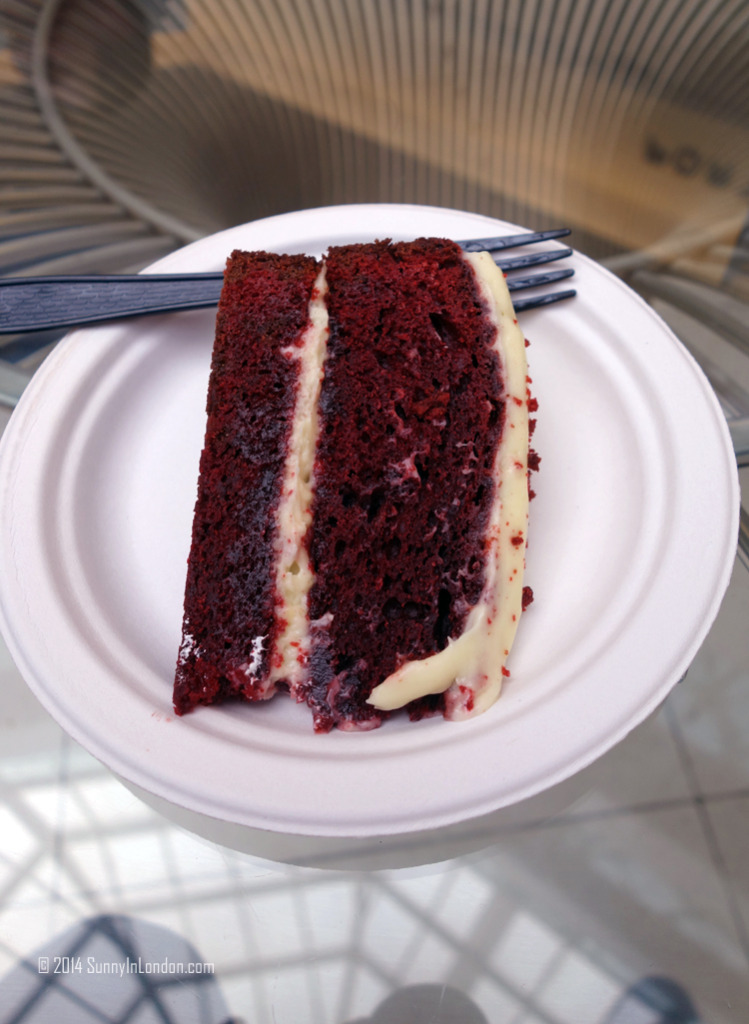 Have you ever had the Twitterverse reach out to you? Please do share your experience, Sunny friends!