Taking a wander through the Dale Chihuly: Beyond the Object exhibition is a fantastic spoonful of sunshine, my friends! This American artist's talent with glass sculpture is a breathtaking explosion of color and is featured at the Halcyon Gallery (144-146 New Bond Street, London, W1S 2PF, Green Park tube station) from February 8-April 5.
As you approach the contemporary art gallery, you'll see two giant chandeliers in the front windows.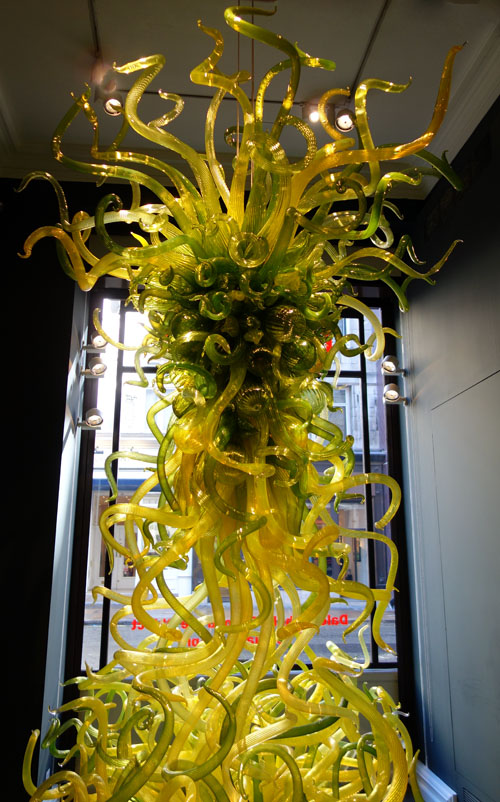 This one is the Citron Chandelier with Lime Green Fiori and is valued at £525,000.
Once inside the gallery, you walk under Chihuly's Persian Pergola Ceiling.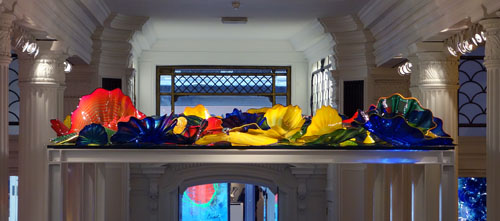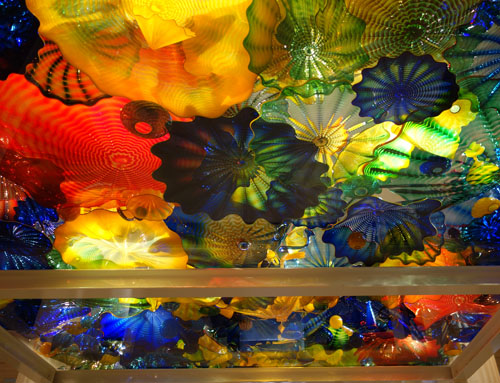 There are three floors displaying the artist's work.
I don't have a deep understanding of art or art history, so I won't try to fake it here, Sunny friends. My background in this subject is thin. This Florida girl missed the boat on that training. However, I have always loved the sleekness and mystique of blown glass. How could you not…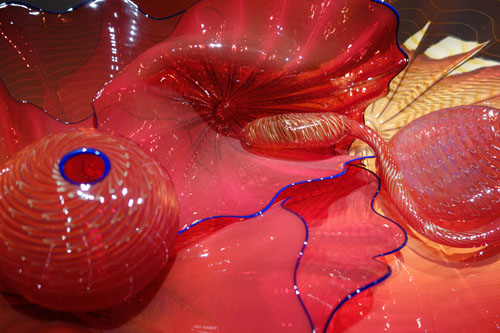 Something I also don't have is £32,500 for each of those pieces, but I sure wish I did.
Here's a few more of these flickering beauties…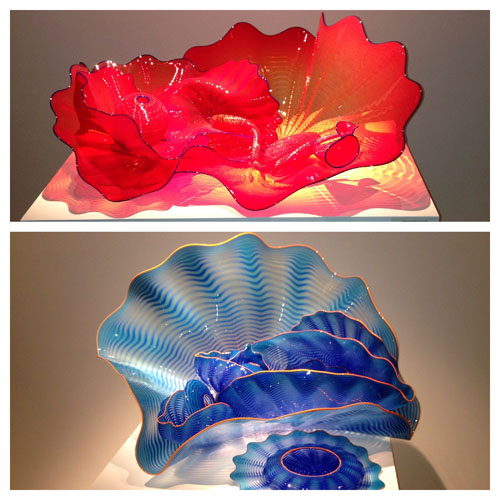 The Ruby Persian Set with Lapis Lip Wrap is also valued at £32,500, and the Blue Chill Seaform Set with Marigold Lip Wraps is slightly more for £49,500.
Check out these swervy little numbers…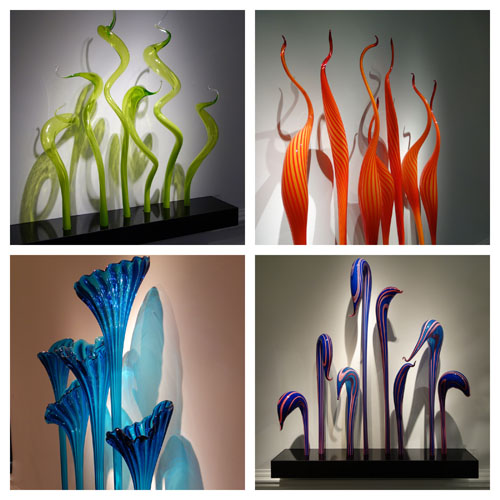 This is the Pearl White Persian Installation, which glittered for miles. It's a rockin' £170,000.
Because of its vibrant sunny appeal, my favorite piece is the Paris Yellow Persian Set with Red Lip Wraps, a slightly more affordable £30,000. 😉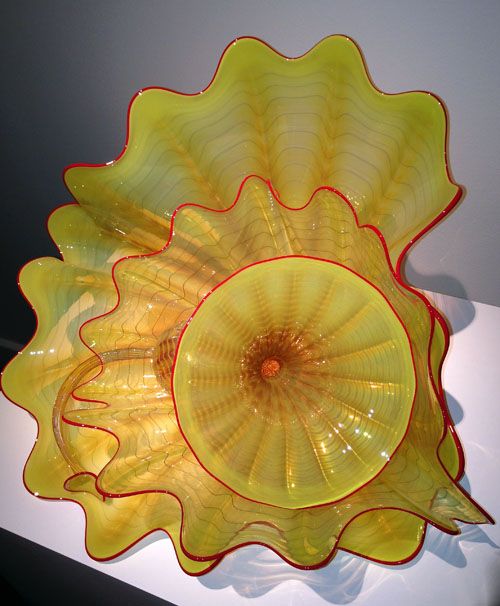 So, sunshines, whether you're an art critic, lover or just looking to take in some spectacular, creative rays of delight, visit the The Dale Chihuly: Beyond the Object exhibition. It's a free activity in London and truly will warm your soul.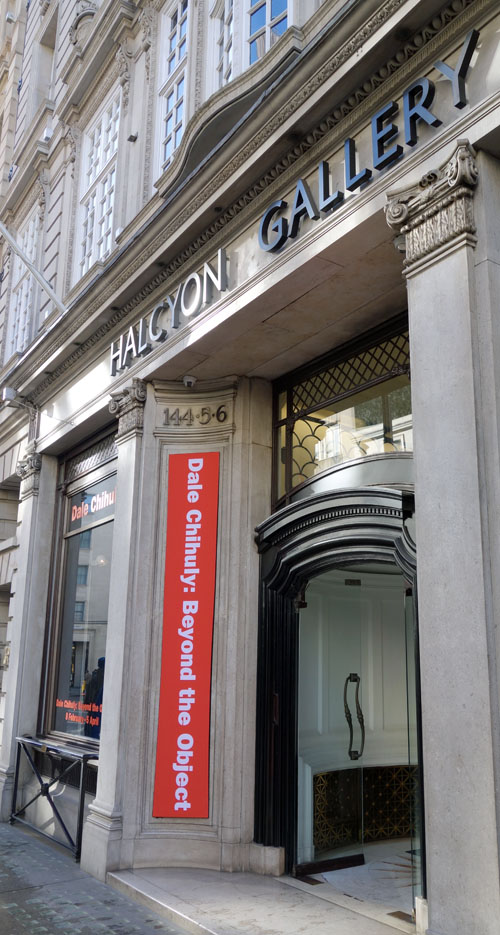 * Dale Chihuly's Grand Chandelier is also featured currently at the V&A.