Romance, Rum and BLACK ROSES for a HOT Valentine's Day
It's absolutely shocking how much sex appeal black roses will have this Valentine's Day. That is… if you're lucky enough to score a bouquet of them!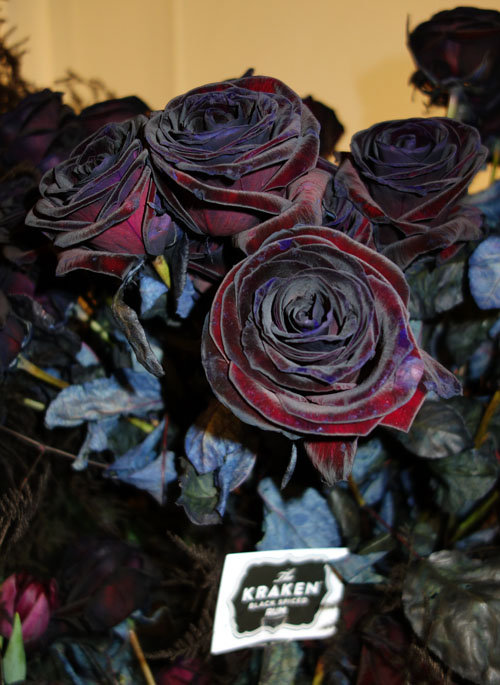 For one day only, THINK INK will be selling dark red roses soaked in Kraken Black Spiced Rum at a pop-up store as part of the "Kraken versus Cupid" campaign designed by visionary Miss Cakehead. These black roses can be a wonderful addition to any Valentine's atmosphere.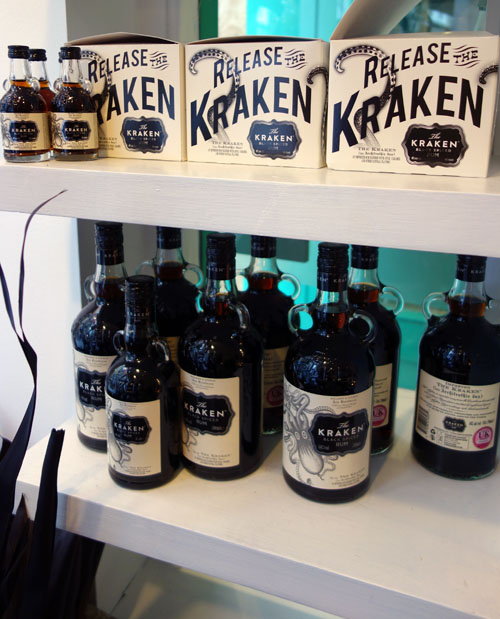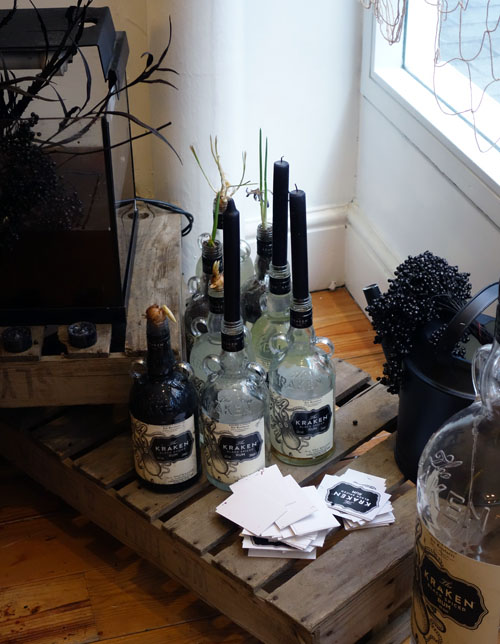 Sunny friends, this will be the world's first florist to sell only black roses for Valentine's Day.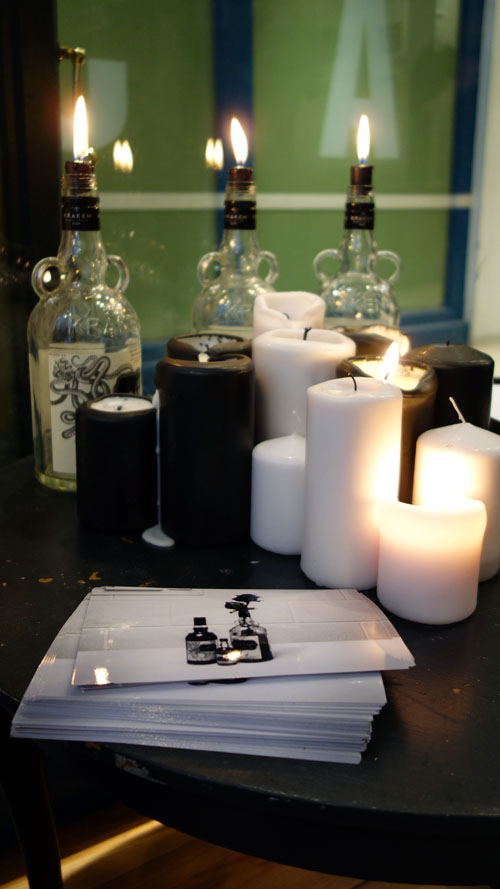 When I visited the store today to preview the event, I can only summarize it by saying- INTOXICATING. At first I was skeptical, but once able to view these exotic creations, I was mystified by their allure.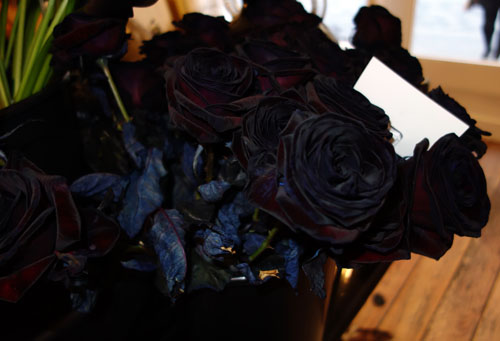 The flowers are placed in vases filled with rum to make them appear as dark as Kraken's ink, because there are no naturally black flowers.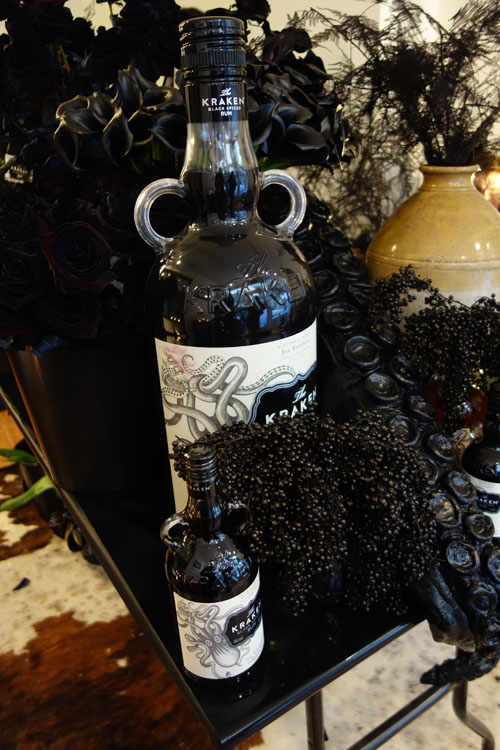 Along with the roses, Calendula Lily Eclips and Queen of Night Tulips are also part of the arrangements.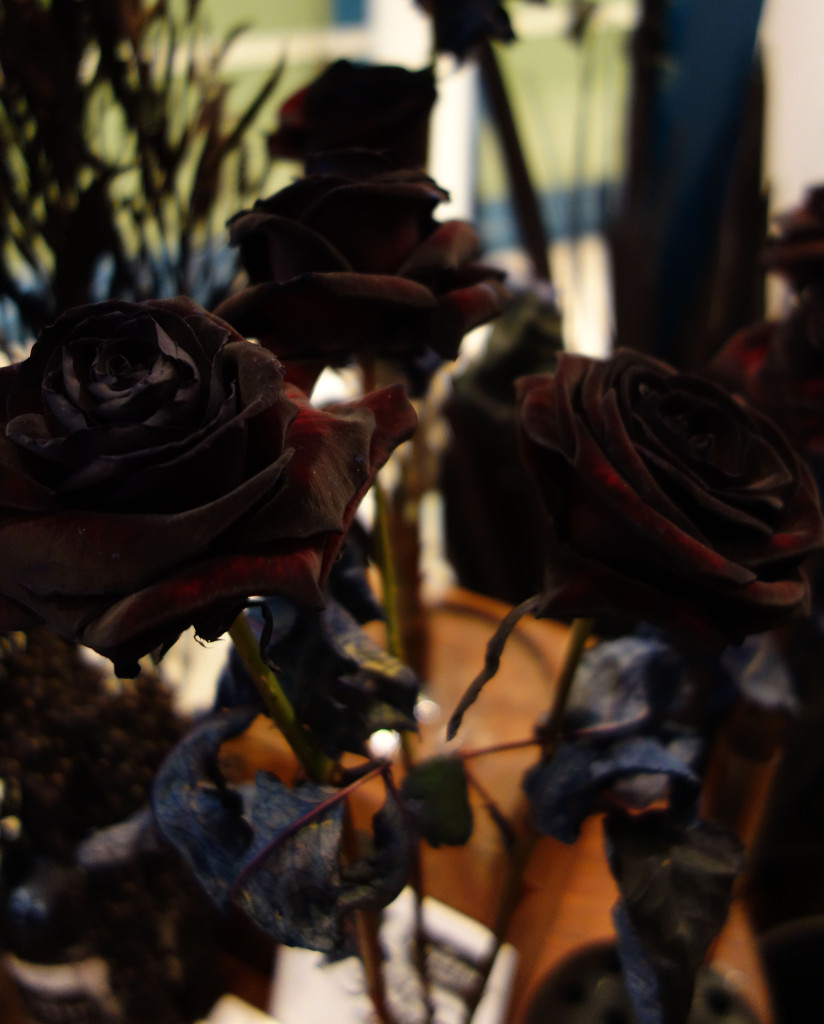 Between the harpist in the store and the sweet smell of roses and rum, I felt like I was captured by sirens as I previewed the bouquets.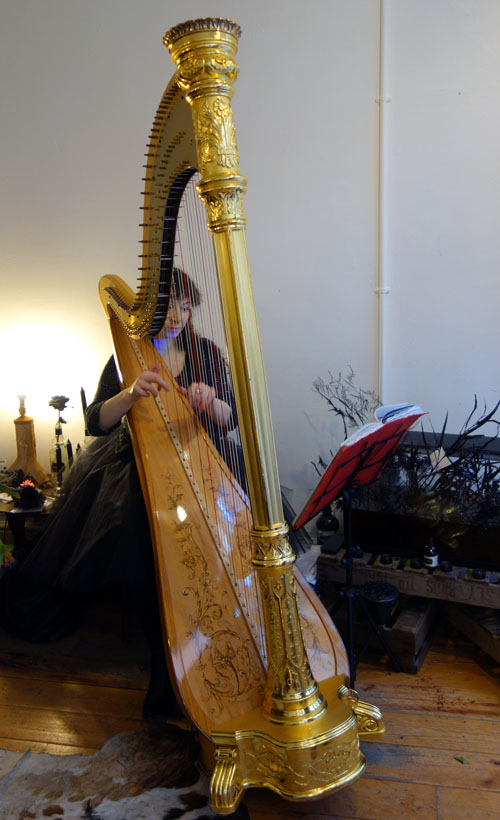 Who would have ever guessed such a macabre toned idea would be so sexy?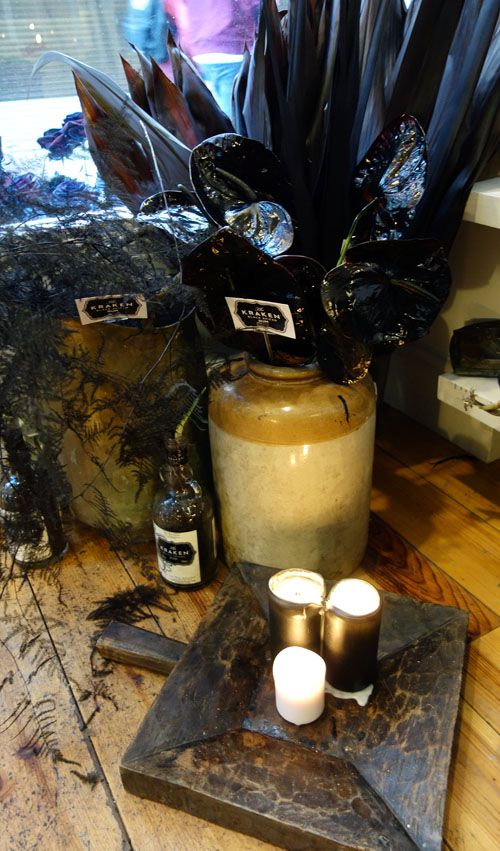 If you're interested in giving your Valentine a surprise that truly isn't available anywhere else, you'll need to hit the pop up store in Kingly Court off of Carnaby Street early tomorrow! The Krakens will start being released at 8:00am on a first come first served basis and are limited to one bouquet per customer. Of course, since they're also giving you a miniature bottle of 5cl Kraken Rum, you'll need to be 18 or over to participate.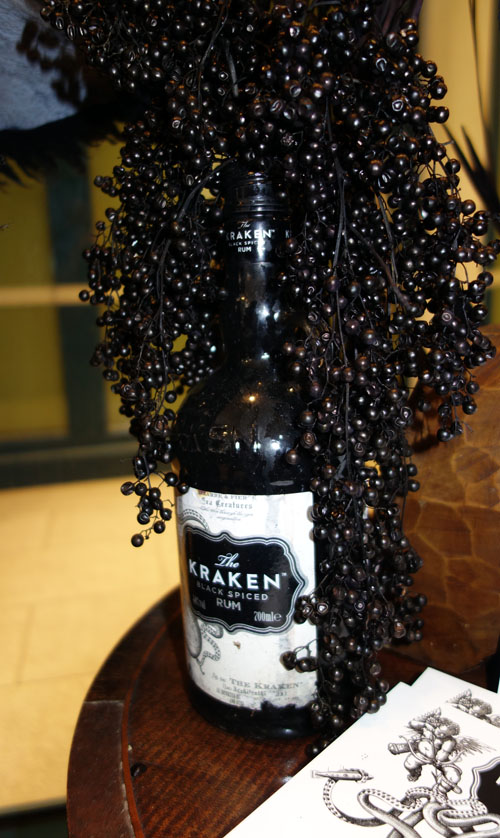 Oh, and let's take a minute to acknowledge that there's no Kraken any jokes here with alcohol content- this luscious liquor registers a 94 PROOF!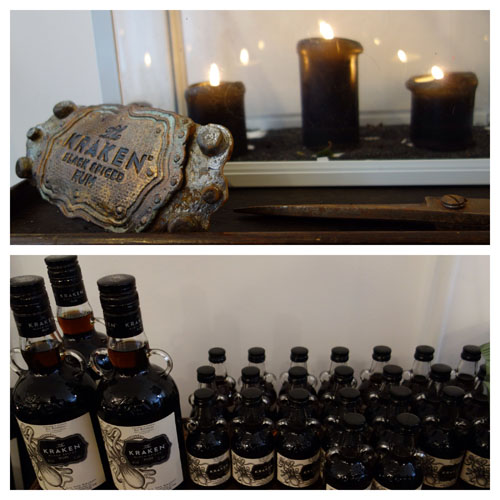 If you get there early, there will be a range of bouquet options. You'll also be able to choose between two messages for your Valentine.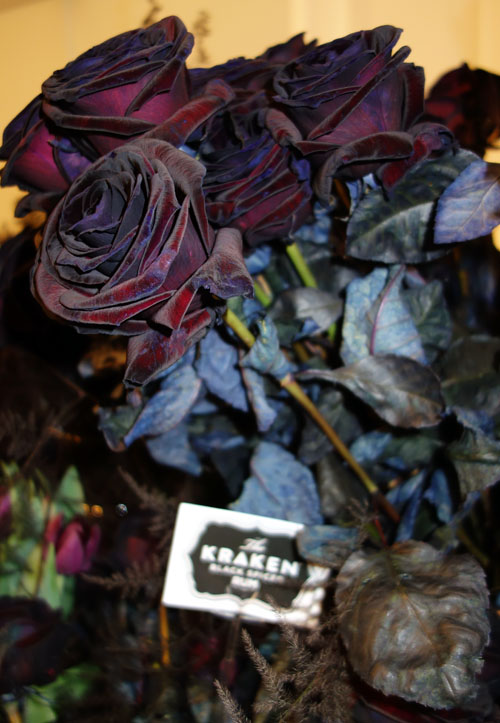 I'd suggest you start planning your AM trip to Carnaby now, because this is going to be one HOT item when the sun rises in London tomorrow. Once they're sold out, the event ends. You can stay tuned though by following along on Twitter:
#thinkink
#carnaby
Oh, and another reason to set your February 14th alarm extra early- the bouquets are offered for a voluntary donation to Project Redsand.
Sunny friends, GET KRAKEN!!!