Visiting the Kenwood House and Spaniards Inn for an afternoon is a perfect activity for a sunny day in London.
Recently, Mr. Sunny suggested we take a spin in his convertible and visit Kenwood House, which is located near one of his family's favourite pubs, The Spaniards Inn.
Kenwood House Gardens:
We began by walking through the beautiful gardens. They include 112 acres just near Hampstead Heath and reflect true English style landscape. I'd highly suggest planning a picnic here on a beautiful day. You can also arrange to have your wedding at Kenwood House.
Kenwood House Interior:
Next, we spent about an hour touring inside the house. Since it's part of English Heritage, there is no formal admission. However, donations are certainly appreciated.
Built in the early 17th century, the house features a world class art collection. On display are works by Rembrandt (including his self-portrait), Vermeer, Turner, Reynolds and Gainsborough. This one particularly caught my attention after Mr. Sunny showed me the rug on the floor is also featured in the Jacobean paintings…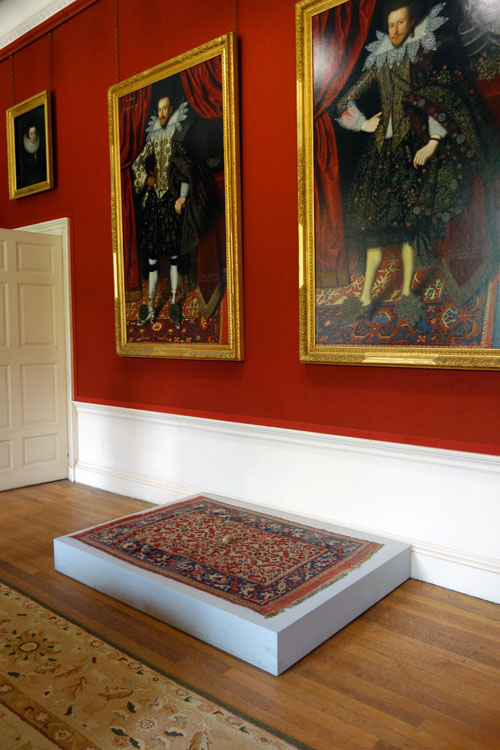 You are able to tour the Breakfast Room, Orangery, Green Room, Music Room, Dining Room, Dining Room Lobby, Miniatures Room and Adam Library at your leisure. The house was transformed by Robert Adam in to the style of a neoclassic villa. Each room showcases stunning artwork and interior design.
My absolute favourite is the Robert Adam Library. The ceiling is breathtaking.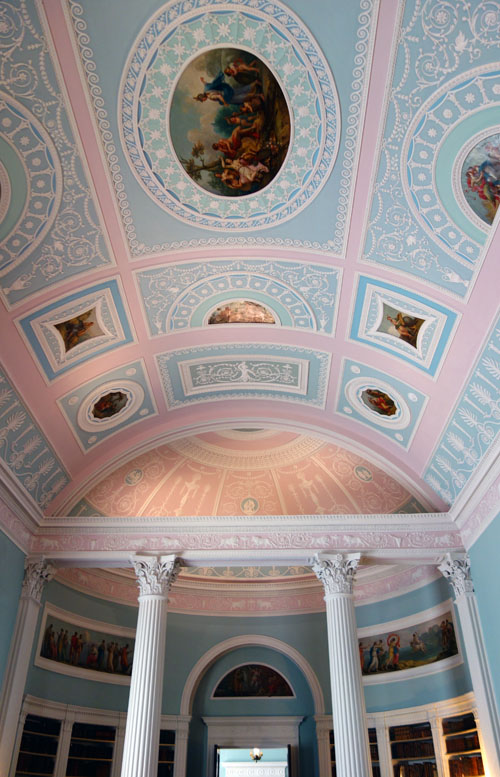 Oh, and the rest of the room and house isn't too shabby either…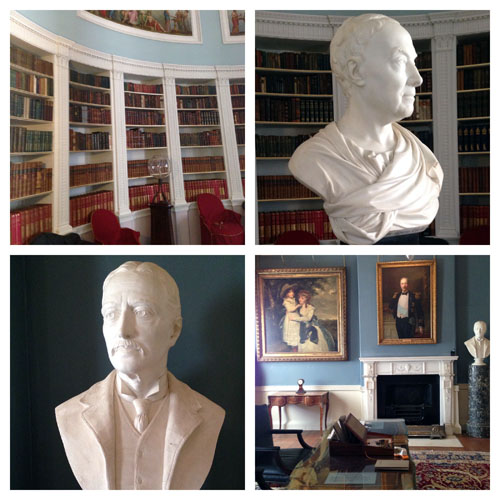 Once we finished our lazy meandering through the house, Mr. Sunny and I decided to enrich our tummies with another form of English Heritage… a pub stop.
The Spaniards Inn:
Just around the corner is the Spaniards Inn. It's one of London's oldest pubs and was featured in Dickens' The Pickwick Papers.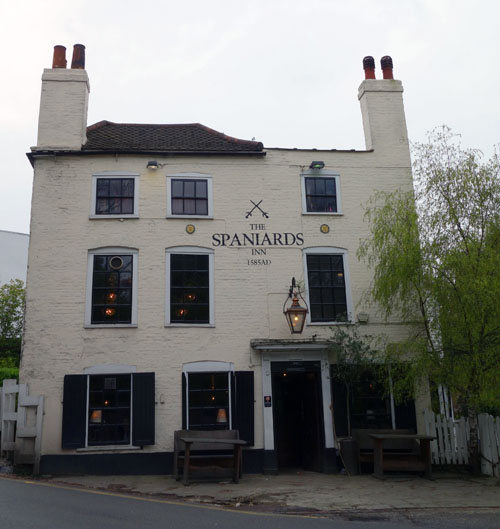 However, my Sunny-in-laws credit it with a more personal, historic connection. They claim it was where Mr. Sunny was christened. Yep. I didn't believe them either.
Apparently, a few weeks after Mr. Sunny was born, his dad's friend accidently spilled beer on his head while they were at the pub.
Mr. Sunny and I were careful not to waste spill any of our refreshments the day we visited.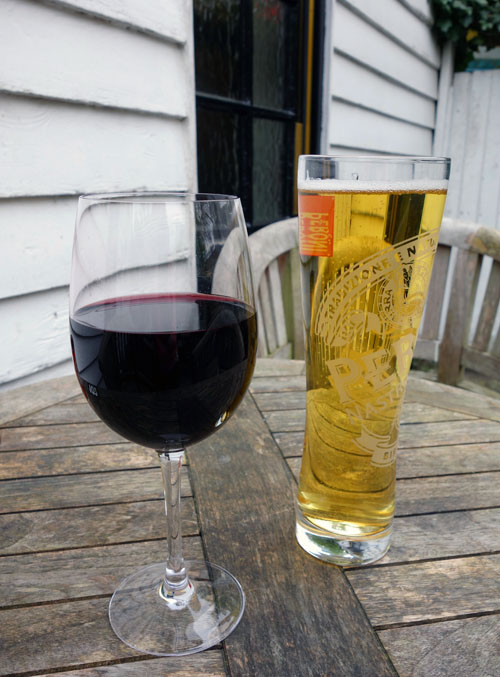 We also enjoyed two starters in the fabulous beer garden. Mr. Sunny had the crab and avocado salad. I had one of my usuals, a Scotch egg. Both were fresh and delicious.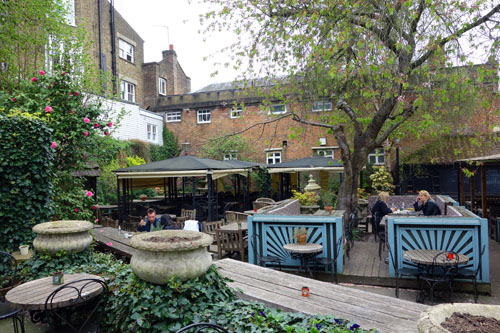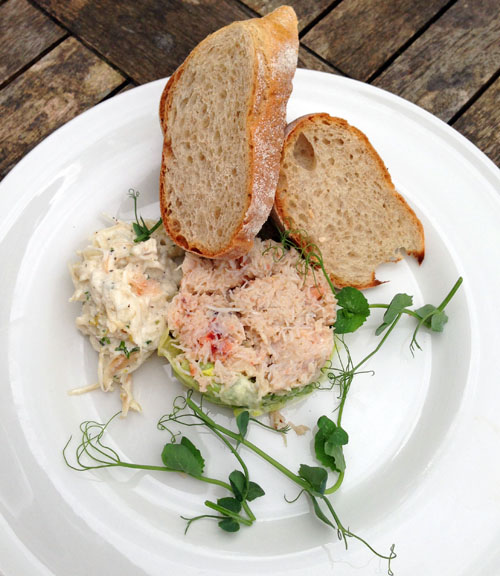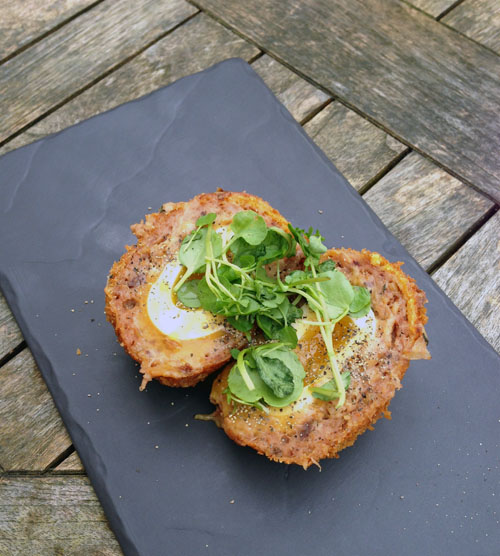 Pairing the Kenwood House with the Spaniards Inn makes for a very relaxing, enjoyable day celebrating English heritage and culture.
For more information on the Kenwood House, visit their website or follow them on Facebook and Twitter. They also have an app you can download to enhance your visit.
The Spaniards Inn is located on Spaniards Road, Hampstead, London NW3 7JJ.