Heythrop Park Warner Leisure Hotels Review
If you live in the UK and are thinking about a cruise, staying at Heythrop Park could be an idea for you. It's part of the Warner Leisure Hotels. A hotel stay here could be a way to test the waters without ever leaving dry land.
As part of a press trip, Mr Sunny and I spent three nights at this Cotswolds hotel and spa.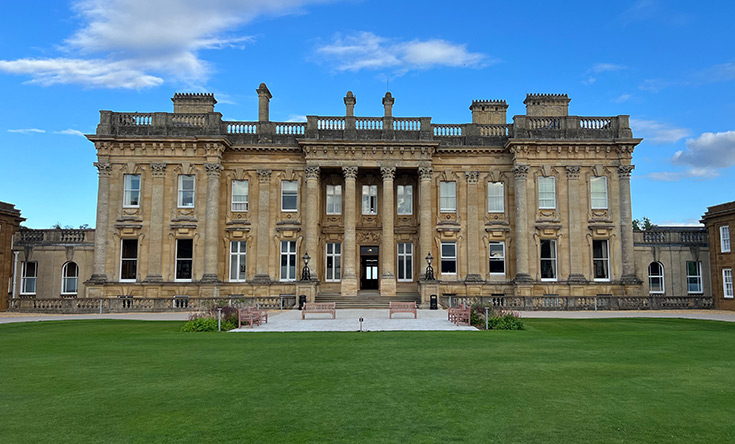 Heythrop Park Review- Age Range
The concept for Warner Leisure Hotels is to offer adults only stays that feel like all inclusive holidays. To get ready for the visit, I watched several YouTube videos about it. I also followed the hotel group on social media and noticed it has very active and loyal followers.
You can watch the Sunny News YouTube video about our stay. It will show you:
our room
activities we did during our hotel stay
hotel grounds
hotel dining spaces
entertainment highlights
masterclasses we took
While looking at the website and social media posts, it seemed the target audience age range is high. This is also what we noticed as soon as we arrived. We are in our mid forties, and we feel most people visiting while we were there were 55+.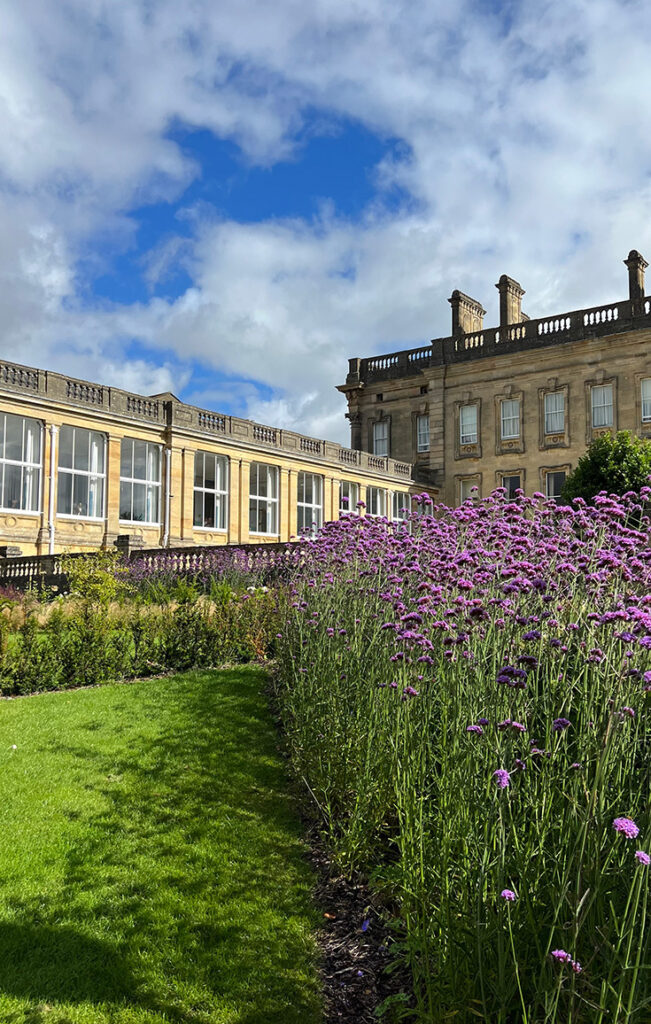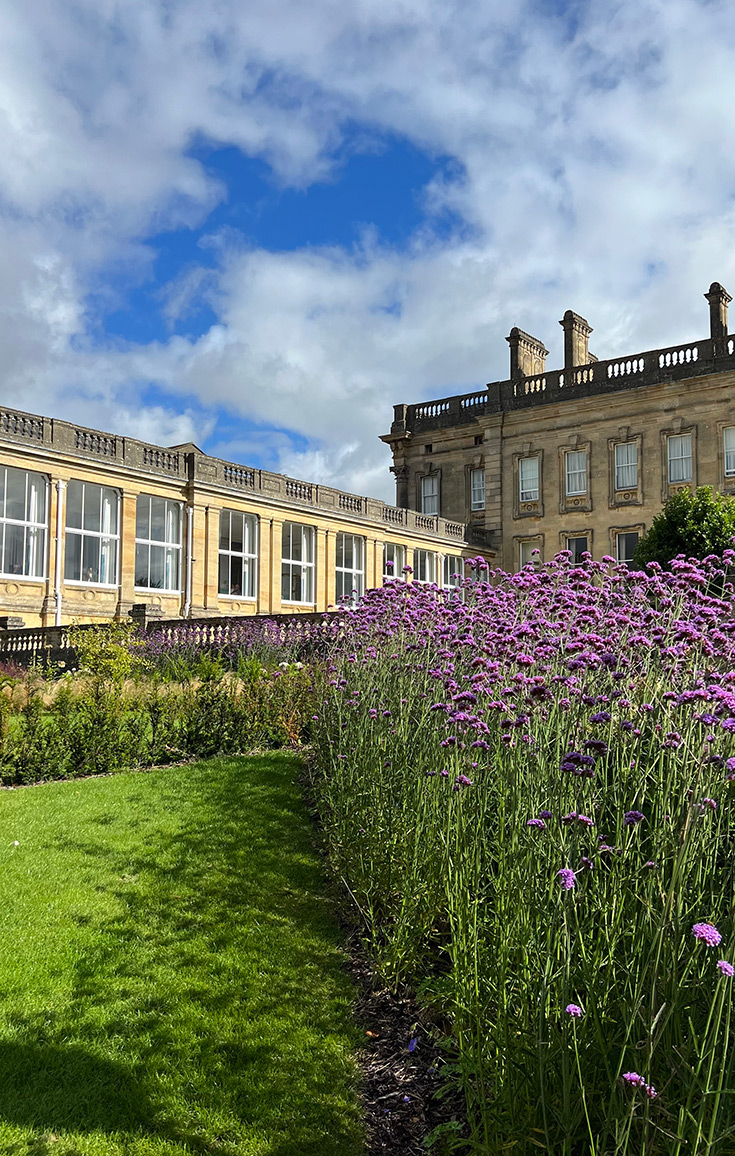 As an American living in London, I have learned that the stereotype for the age range of people who go on cruises in the UK and Europe is much higher than the US. For this reason, I now understand now why so many references are made to compare a visit to Heythrop Park and going on a cruise.
In my YouTube video about my Heythrop Park Warner Leisure Hotel stay, I make numerous comparisons between the two. Having been on trips around the Caribbean numerous times and through the Panama Canal, I'm in a good position to review similarities.
Heythrop Park Review- Size
When you first board a ship it takes some time to acclimate and you feel overwhelmed by its size. My husband and I, along with the guests with whom we spoke, agreed that Heythrop Park is quite large. This was even in comparison to other Warner Leisure Hotels, according to guests who had stayed in them.
It's positioned on 400+ acres. The scenery surrounding this Cotswolds hotel offers both the serenity and space for adventure that appeals to many different types of people.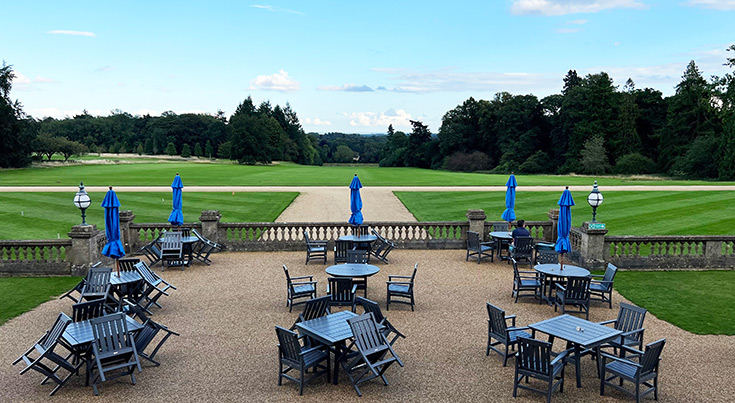 Heythrop Park Review- Room Size and Experience
Unfortunately, I had the perception that we would stay in one of the rooms I had seen in the YouTube videos I watched. Once we arrived to our room, I realised that those were 'Mansion Rooms' and we received a Deluxe. Still, if you were to compare it to a typical cabin on a cruise ship, it is much more spacious.
However, one concerning element was the building in which we were staying did not have air-conditioning due to its historic status. Since our room was on the ground floor, we couldn't keep our windows open during the day to allow for air to circulate.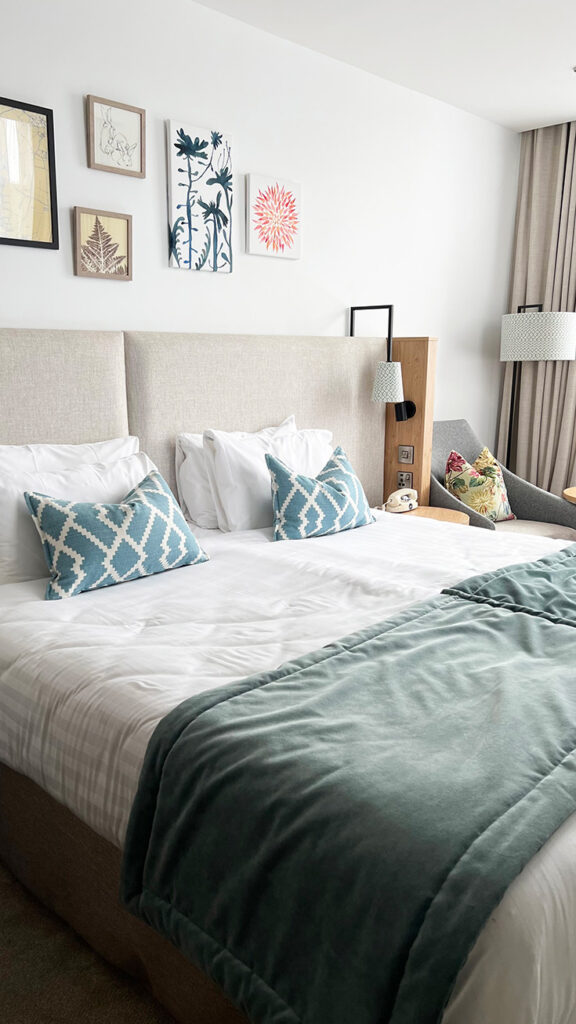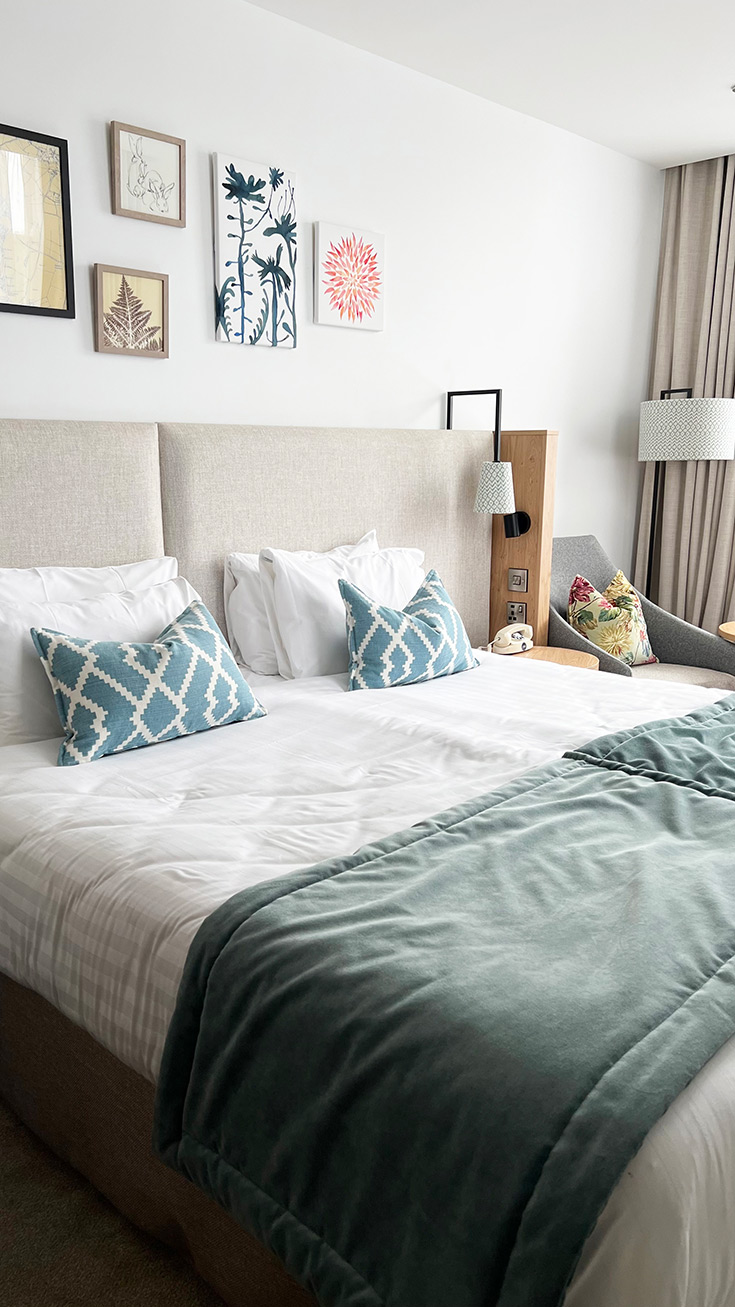 If you were booking a visit to Heythrop Park, this might be something you want to consider. Also, due it being summer, the wasp population throughout the hotel was high. We had several sneak in to our room during our stay.
Heythrop Park Review- Food and Drinks
Breakfast and dinner are included in the package when you book a stay at Heythrop Park. We found the food to be good and always found options on the menus in the several different restaurants.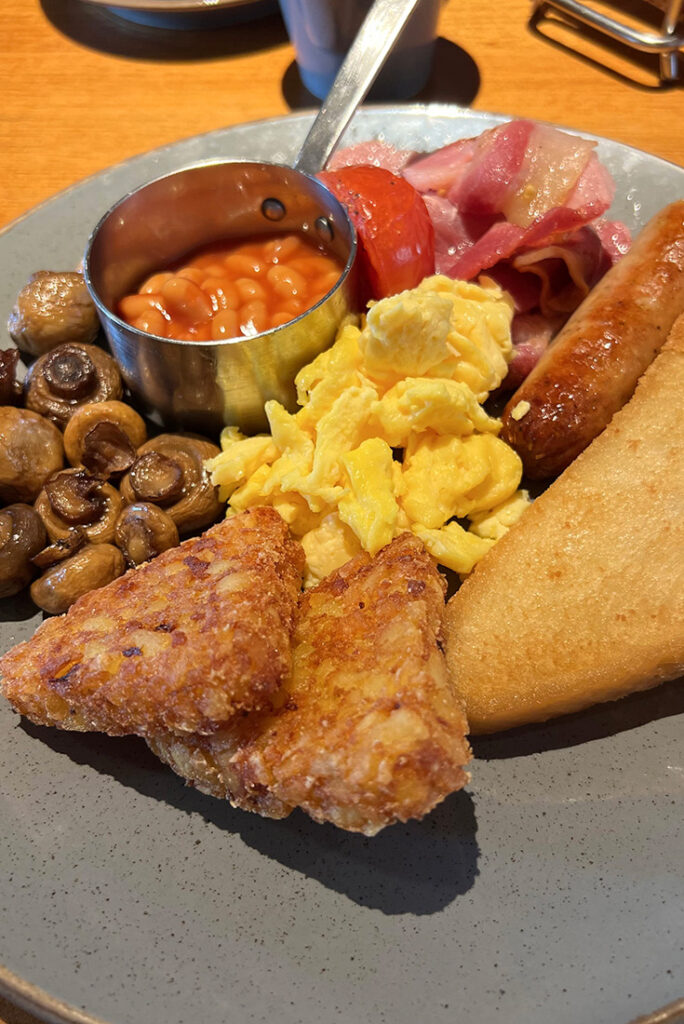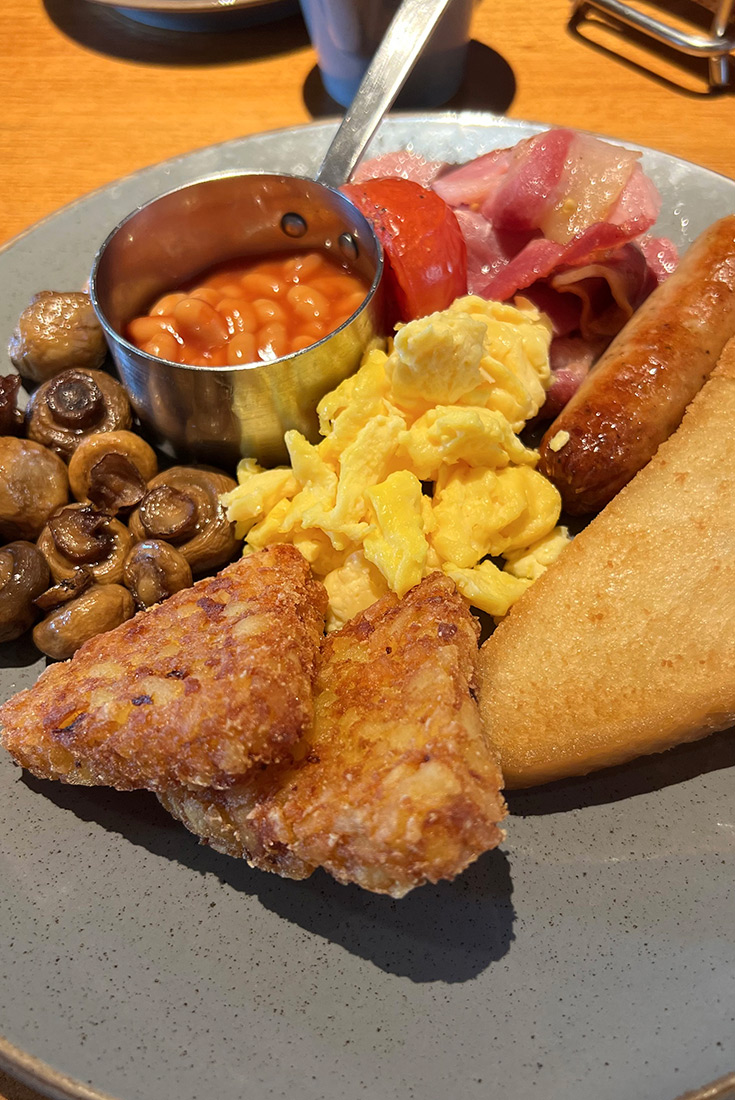 Breakfast was my favourite experience. I had a full English that was lovely. Additionally, the remaining two days I indulged in my favourite dish for the morning- Eggs Benedict with Salmon. Mr Sunny stayed with the Full English consistently.
The press trip also included an afternoon tea in our activities. It was on the second day and I deeply regret not being able to enjoy more of it.
By the time we had arrived to this part of the holiday experience, we were so full from all the other indulgences that it was tough to eat the items on all three tiers. We ended putting the desserts in a takeaway box for our room to enjoy later in the evening.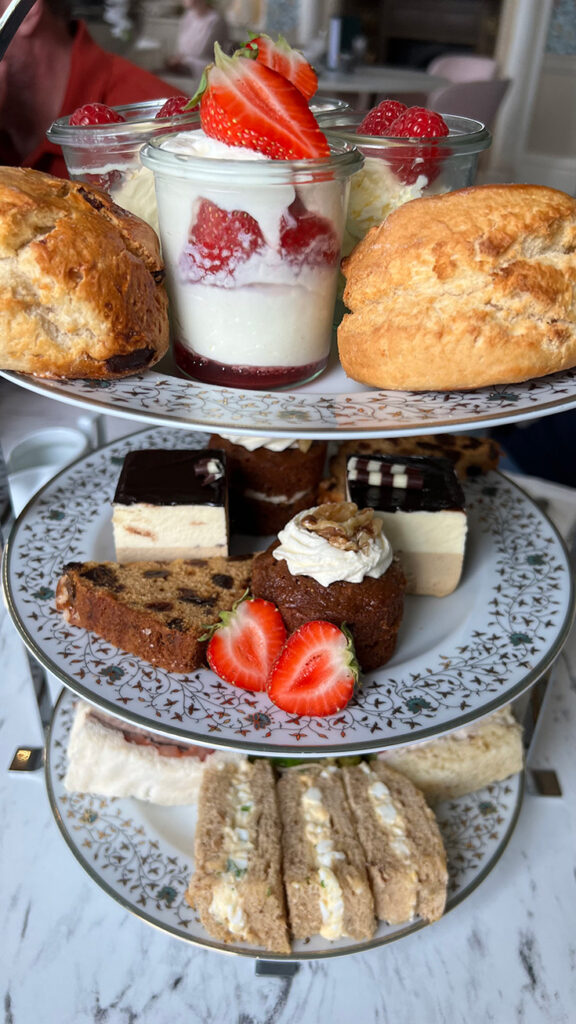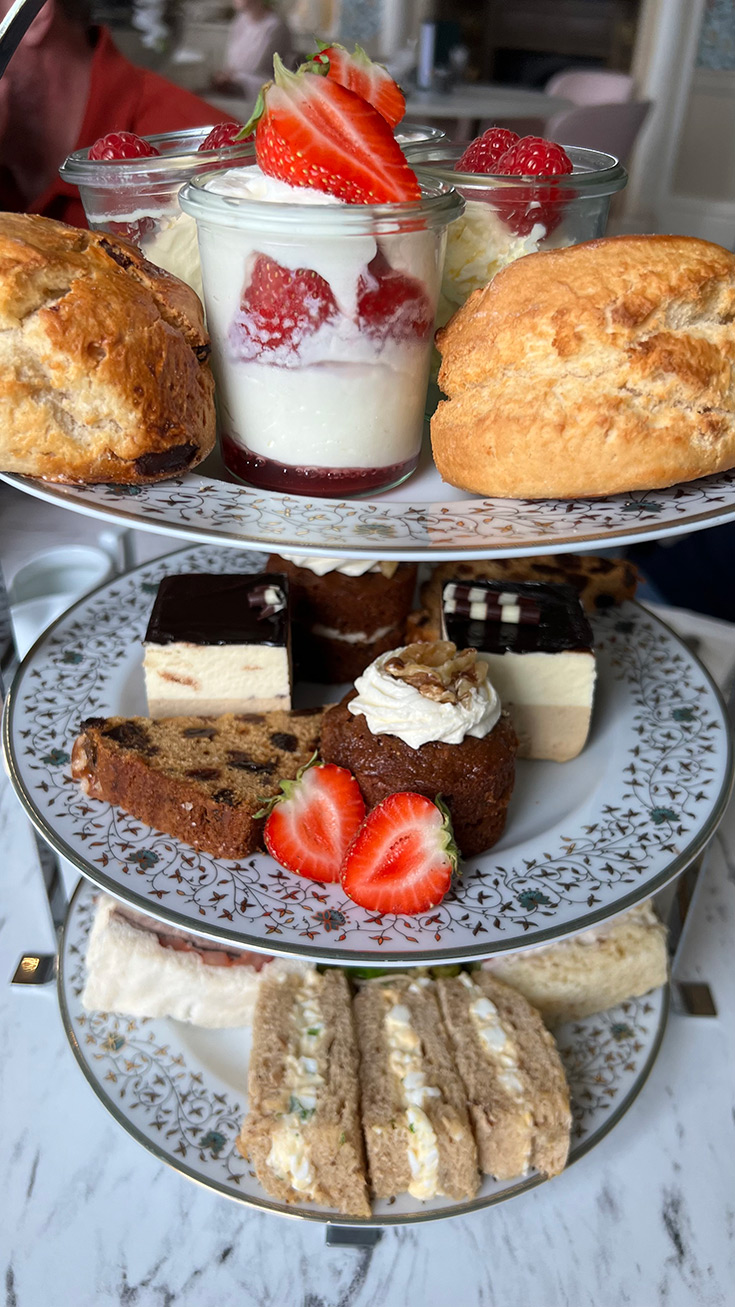 For drinks, you will need to purchase those outside of your room rate. We didn't find them to be too much different than what they would be at a local pub or other hotel in the Cotswolds.
Heythrop Park Review- Masterclasses
Masterclasses are not included in the experience but you can pay separately per person for them. We were treated to the Tea Tasting Masterclass and the Gin Tasting Masterclass.
Although I have been to several of each in London, they were both very informative to me.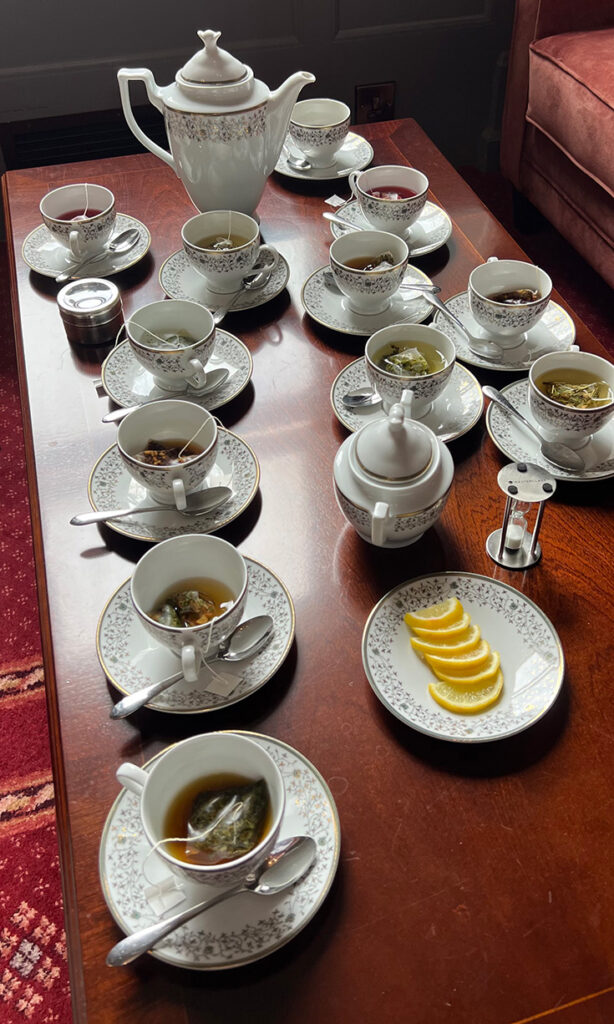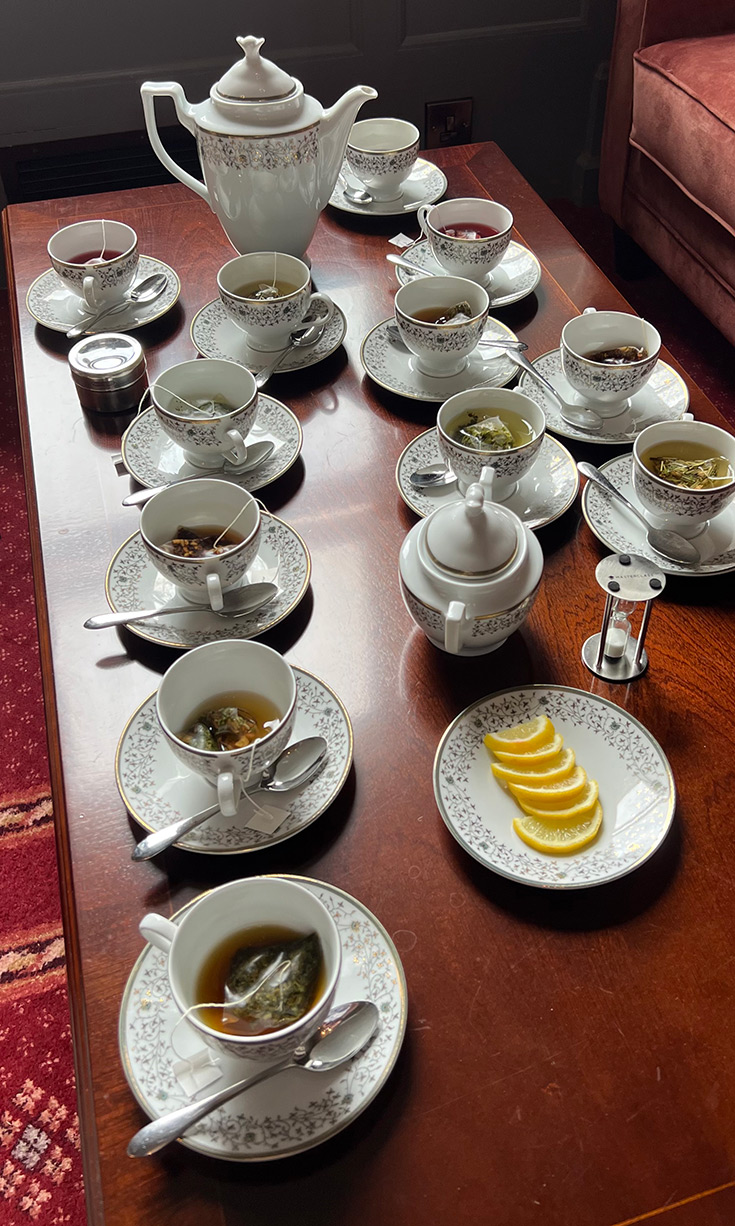 The Tea Masterclass features tasting six different teas. I recommend this to anyone who enjoys tea drinking (yes, I realise that's literally all of you in the UK). Through the experience, I discovered that a flavour I have always avoided can be very delicious.
The Gin Masterclass focused on Tarquin's Gin, which is local to Cornwall. Also, we had Warner's (no affiliation with the hotel group) and Hendrick's. While there is a difference among them, choosing a favourite can be hard- especially when you have a hefty glass of each!
To be honest, it's cheaper to take the Masterclass than order three gins at one of the many bars!
Heythrop Park Review- Activities and Things to Do
It feels like the list of activities and things to do at Heythrop Park is endless. We actually weren't able to engage in as many experiences as we would have liked because of our short visit.
The highlight of my entire trip was the archery lesson. To be honest, I was terrified of the scheduled activity due to an experience I had in 7th grade PE in the US. However, I thought it would be a good idea to give it another go in the hope of changing my relationship with the sport.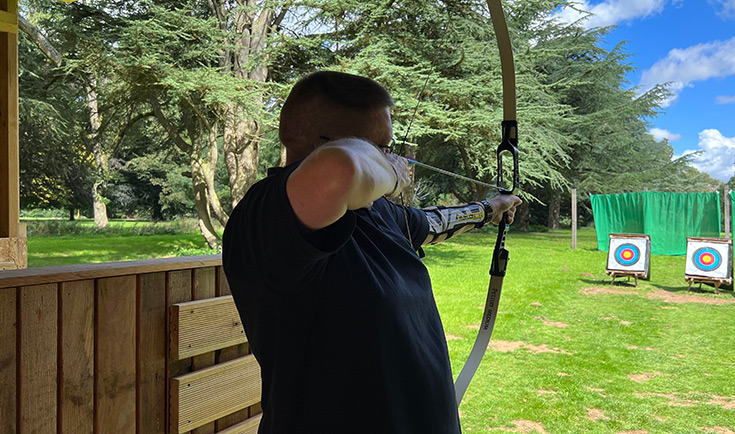 The instructor is keen to review and make participants adhere to safety procedures, is energetic and knowledgeable in the sport and balances all types of ability levels.
Other activities you could enjoy while visiting Heythrop Park include:
an 18 hole golf course
walking trails
birds of prey experience
rifle shooting
clay pigeon shooting
croquet
quizzes in the lounges and bars
guided history tours
chef-hosted demos
Heythrop Park Review- Pool, Spa, Gym and Wellness
Mr Sunny loves to swim and was quite excited about doing this as much as possible during our Heythrop Park hotel visit. The pool is quite shallow so that would be something to consider if you intend to swim laps during your stay. You can see video of it in our YouTube video.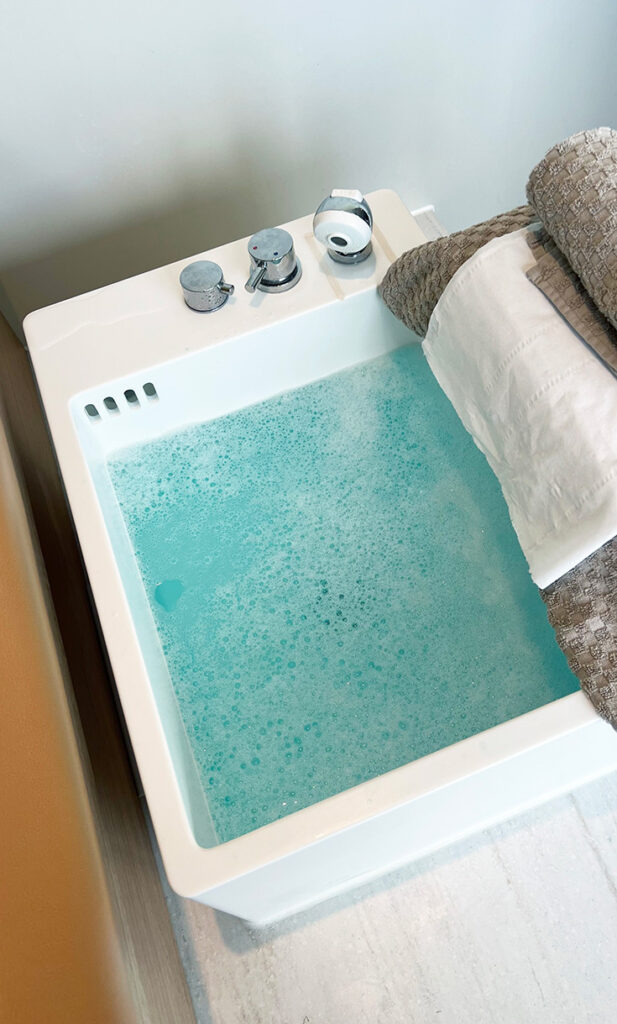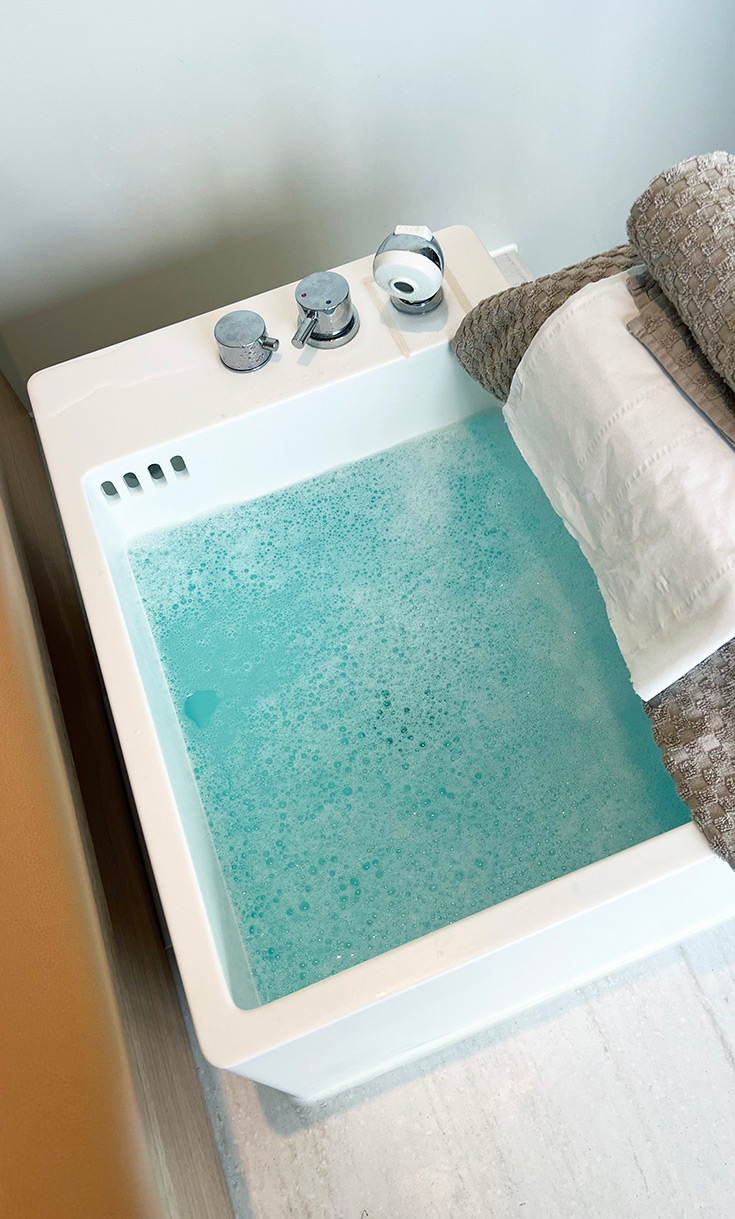 The spa is big, clean and inviting. During the stay I enjoyed a pedicure. The spa staff is professional, well-trained and personable. In hindsight, I wish I had scheduled a massage too.
We had been invited to do a pilates class in the wellness centre but were not able to fit it in to our schedule. The tour we received upon arrival included a quick look around the gym. Personally, I would think a visitor would take advantage of all the outdoor activities before using an indoor machine.
But, I understand why they include a gym in the hotel.
Heythrop Park Review- Entertainment
Prior to visiting, I heard that the Ibiza Symphony would be at Heythrop Park and that they are quite good. If you like 90's rave music or enjoyed going to clubs in your younger years, don't miss seeing this group. It's a 16-piece orchestra playing the greatest hits of Ibiza.
Also, during our visit we saw Ami Viziri perform. She has been on reality music programmes and quite honestly I don't understand how she didn't win. Her vocal strength and stage charisma is that of a seasoned star. Simon Cowell- what were you thinking when you told her 'No'!?!
On the final night we watched Erasured, which was also enjoyable and a good entertainment match for our age range.
Heythrop Park Review- Day Trips
We took the short drive to Stratford upon Avon on one of the days. If you have never been there and don't want to devote an entire stay or holiday to Shakespeare's birthplace, a quick jaunt from Heythrop Park hotel works beautifully.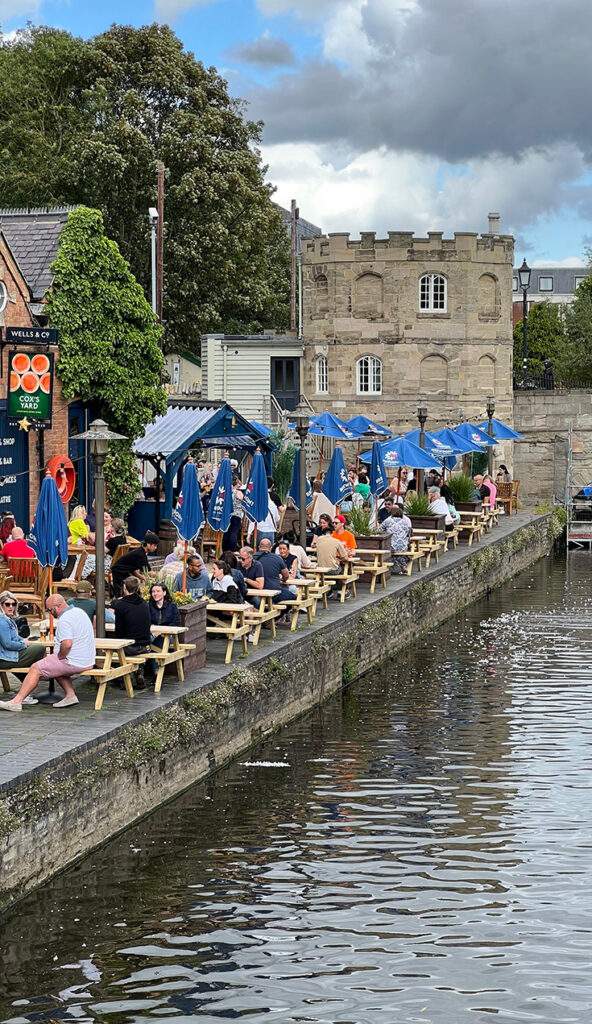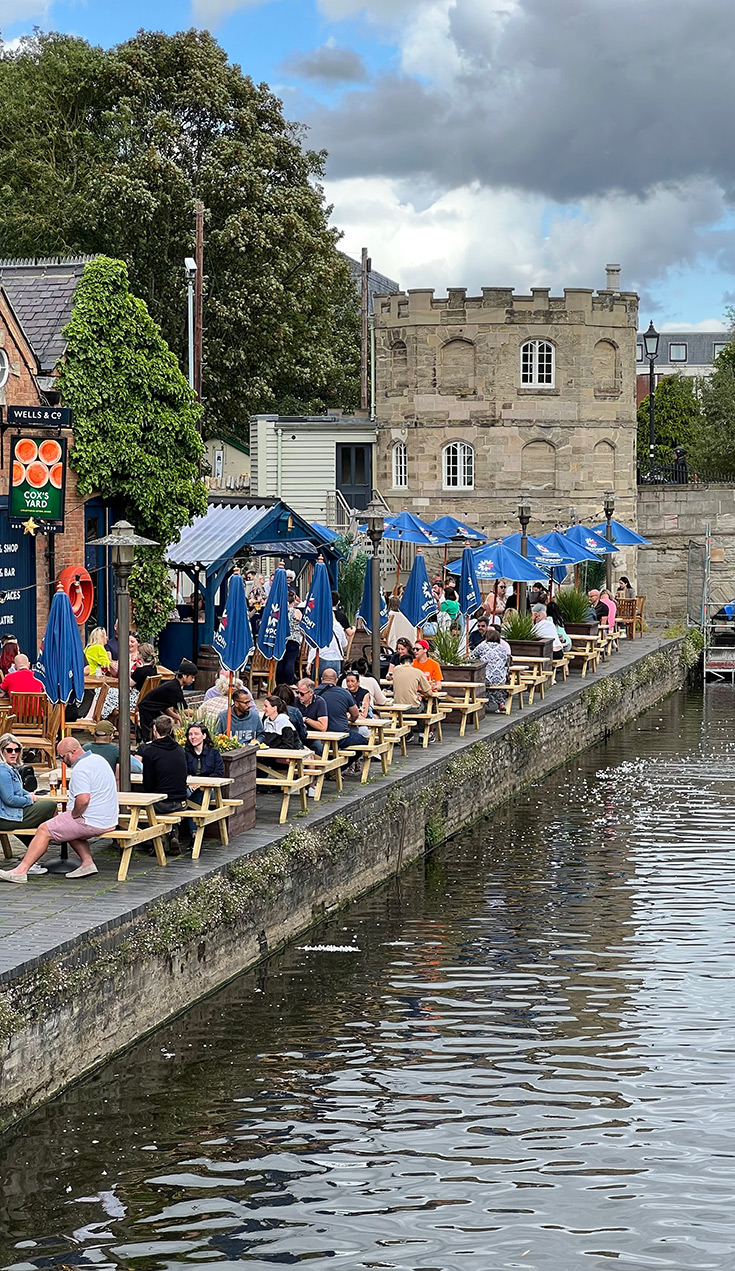 You can also add a day trip to your experience at Heythrop Park. Places that are close include:
Bourton on the Water
Hook Norton Brewery
Blenheim Palace
Chipping Norton
Sudeley Castle & Gardens
Cotswolds Distillery
Stow on the Wold
Cotswold Wildlife Park & Gardens
Bicester Village
After checking out of this Warner Leisure Hotel, we made the short drive to Bicester Village. It proved to be very smart because it was also Member's Week.
We took advantage of numerous discounts that way. Side tip, if you ever plan a visit there, register to be a Member so you are notified of extra sales and special events.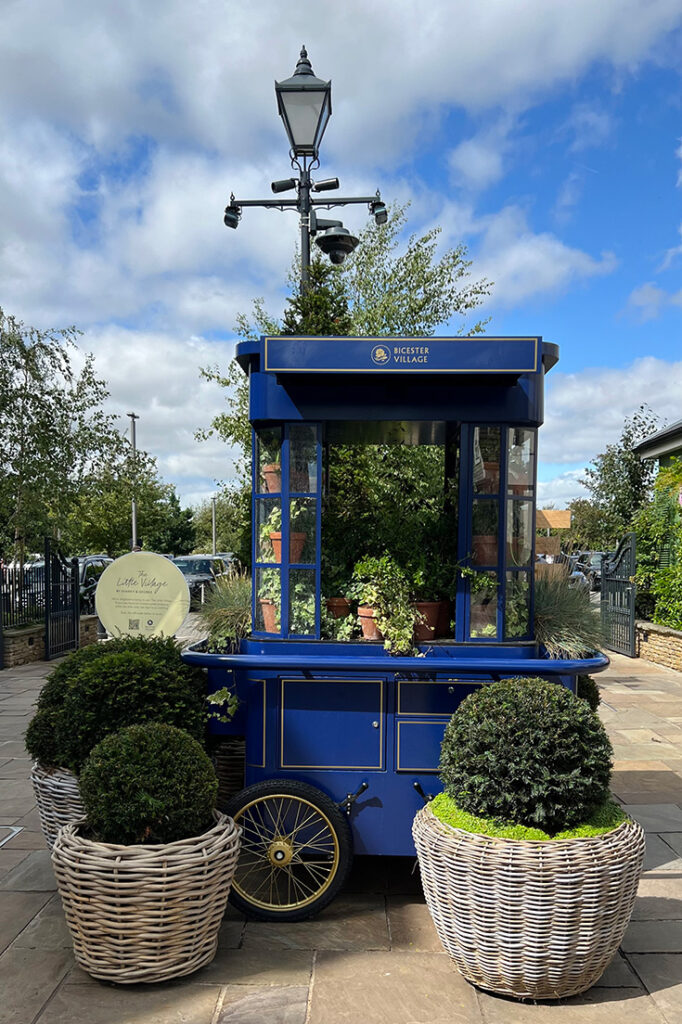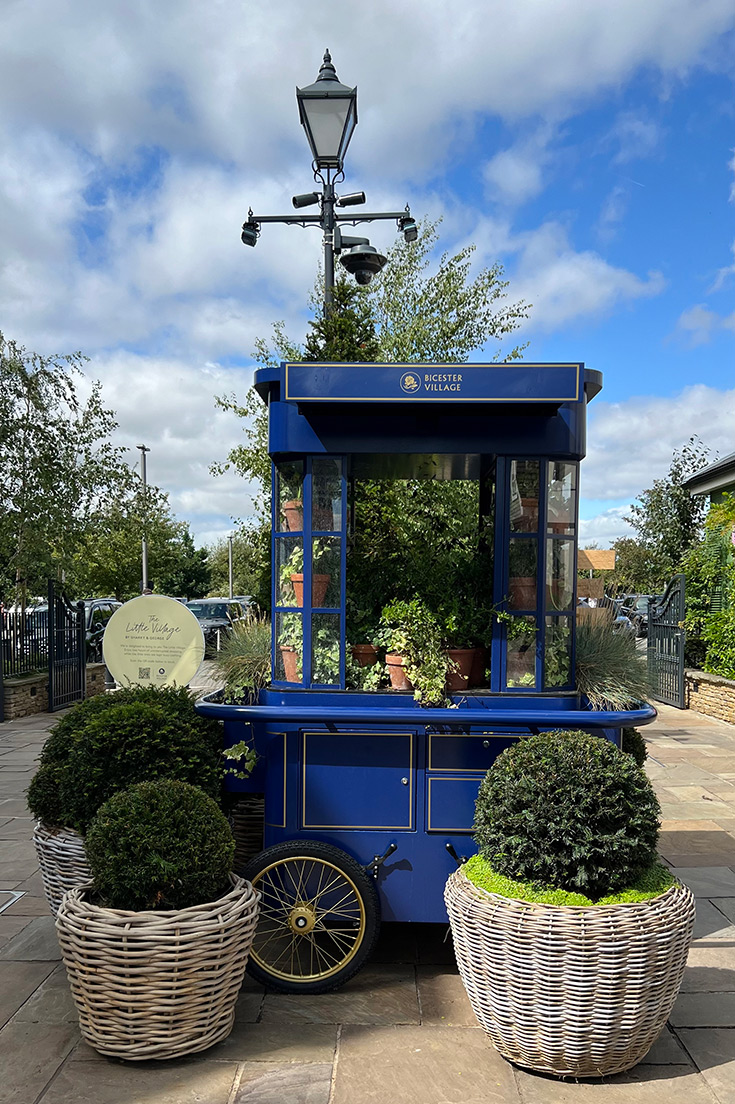 Heythrop Park Review- Final Thoughts
As part of a paid ad campaign, we spent three days learning about Warner Leisure Hotels and Heythrop Park. The property offers an incredible experience for people who like the all-inclusive experience paired with an extensive outdoor activity offer.
It clearly targets an older audience seeking to escape to a serene location in England, while being able to enjoy lively on-going events.
I would recommend this hotel group to those who want an adults only, very affordable, convenient holiday within the UK.
This Heythorp Park Warners Leisure Hotel review is part of a paid ad campaign.