The Old Bull and Bush Pub Review
Need a pub recommendation in London that's beautiful, has fantastic food and offers an upscale ambience? Then you should put The Old Bull and Bush Pub in Hampstead on your list.
Mr Sunny and I have been to this pub several times. We were thrilled to be invited to experience their recent refurb. It's absolutely stunning!
The food is still the same excellent quality we've always enjoyed and the service is friendly and great too.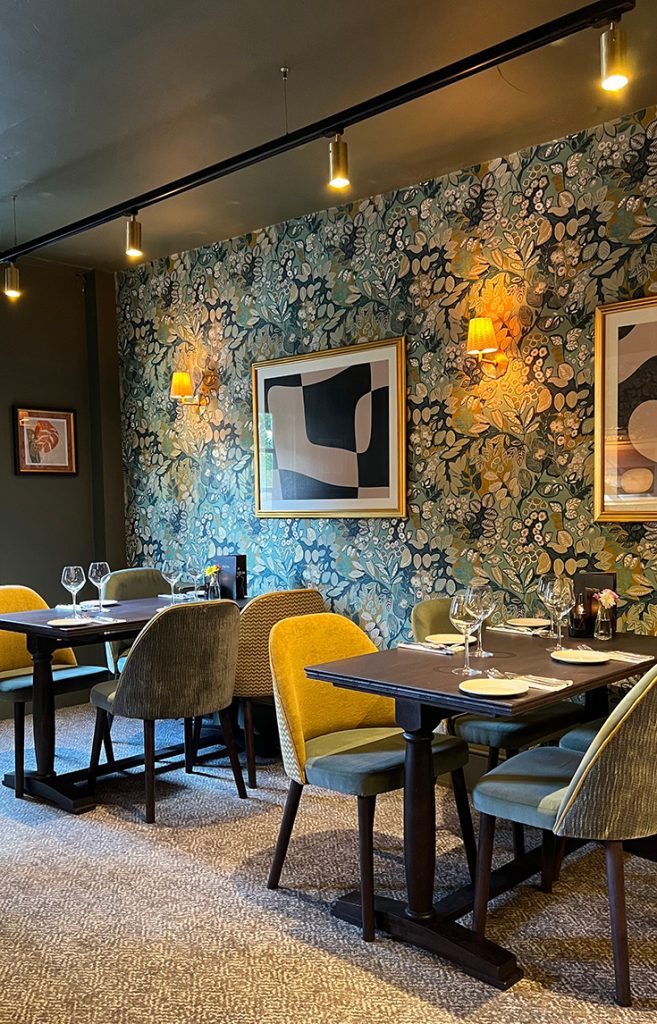 Old Bull and Bush Pub Review: The Ambience
The Old Bull and Bush isn't near a tube or Overground station. If you're planning a visit, you'll want to walk, take a bus, drive or get an Uber.
The peaceful 'country' atmosphere is a large part of its appeal. We visited on a Monday afternoon not long after The Old Bull and Bush pub re-opened. So, we had our choice of pretty much any table.
We did that on purpose so we could have a completely undistracted experience.
It's located opposite the famous Golders Hill Park, near Hampstead Heath. The Old Bull & Bush is the perfect setting to dine, drink and catch up with family and friends in sophisticated surroundings.
The Old Bull & Bush is a premium pub, bar, and restaurant with its very own courtyard. As you can see from the images below, it's stylish interiors make it the perfect space to relax, socialise and enjoy a top quality meal.
One of our local pubs is The Orange Tree, which is also owned by this same pub group. We visit them as often as we can. If you follow me on social media, you'll see it's one that I am sharing pictures of often.
Old Bull and Bush Pub Review: The Food
Aside from the great atmosphere, we love the food at this pub group. I think I literally ordered the same courses as when we visited the re-opening of The Orange Tree back in the Spring.
My Starter was the Pan-fried Wild Scallops. Even though I don't like pesto or fennel, to me this dish is delightful. Every bite features a flavour journey that is full and fantastic. The textures work together beautifully.
To be fair, I could easily eat a large portion of it as a main dish. Risotto is absolutely one of my favourite foods to eat.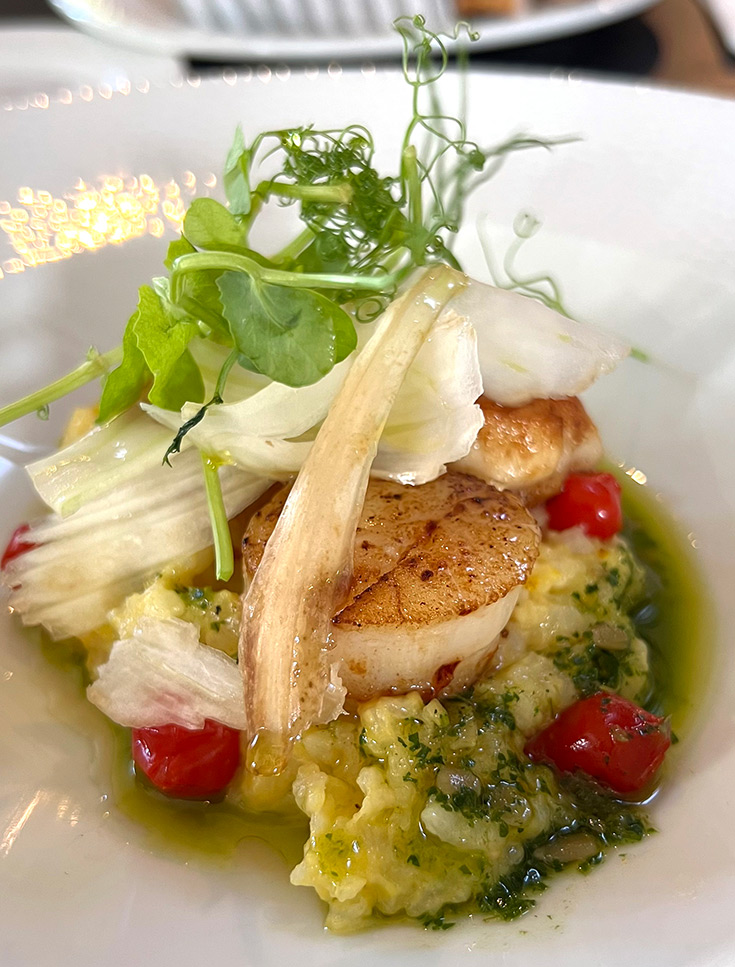 Next, I loved the King Prawn, Crab and Chorizo Linguine for the main course. Mr Sunny chose onion rings and the burger for his food, choosing not to be very adventurous that day. He said both were nice too.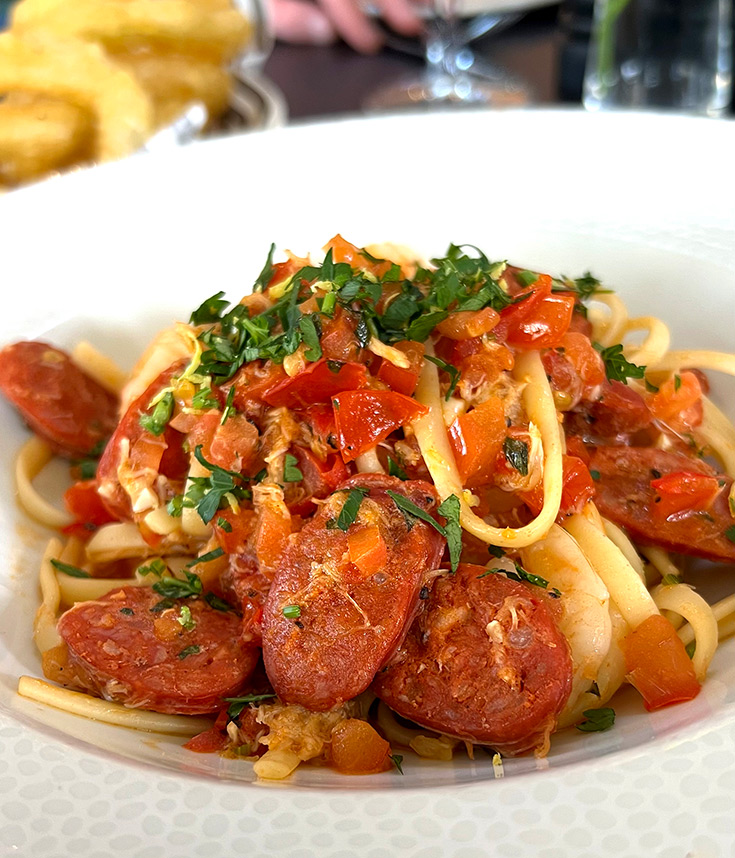 Old Bull and Bush Pub Review: The Service
When you visit as a guest for a complimentary experience, it can be tricky to get an accurate pulse on what the service would be for everyone else.
However, we felt that it was very attentive, friendly and thorough. Usually I watch to see what's happening with the others around me to assess whether we might have extra special treatment. Since we were the only ones in the dining room we chose at that time, I couldn't make these observations.
But, every time we have been there prior and on our visits to their other North London pubs (The Orange Tree, The Freemasons' Arms or The Arkley), we've had excellent service. This includes some very busy Sundays and Valentine's Day 2023.
In fact, the year we got engaged over the holildays, I went to The Arkley with Mr Sunny and his family on Christmas Eve to celebrate the season and our future plans.
Old Bull and Bush Pub Review: Final Thoughts
We actually found that The Orange Tree had one of the best promotions we've ever seen for a holiday, when we went on Valentine's Day.
We learned about it when Mr Sunny received an email as one of their subscribers.
If you live in North London and enjoy visiting upscale pubs that have a relaxing vibe with fine food, then you might want to subscribe to their emails too.
We appreciated the chance to be some of the first customers to see their new decor and will continue to be loyal locals to this pub group.