The Three Crowns London Pub Review
After a five month refurb, there's a lot to talk about at the Three Crowns Pub in Stoke Newington London. Aside from it's renewed focus on food and drink, and exceptional Sunday lunch, the pub also offers live music and late nights.
Mr. Sunny and I were invited in to experience their Summer Menu. Previously from the Holborn Dining Room, Asia de Cuba, Roast at Borough Market and several other London kitchens, Ousmane Gaye is the Head Chef preparing the London pub's new menu. Out of Three Crowns brand new kitchen, he serves modern British food which focuses on locally-sourced and seasonal produce.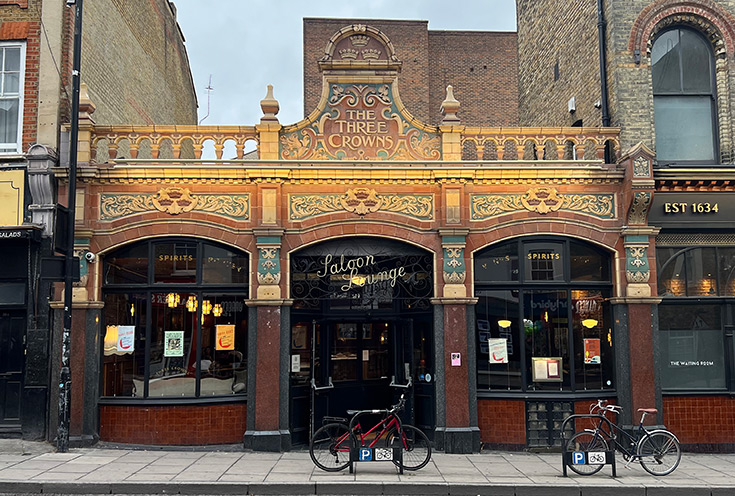 The Three Crowns London Pub Review: The Food
We started with Prosecco and a Beer at the bar and then moved to the table of our choice, since we arrived early at 5pm on a Tuesday. We asked our Server for suggestions and he mentioned that the Pork Belly Chips were 'addicting.'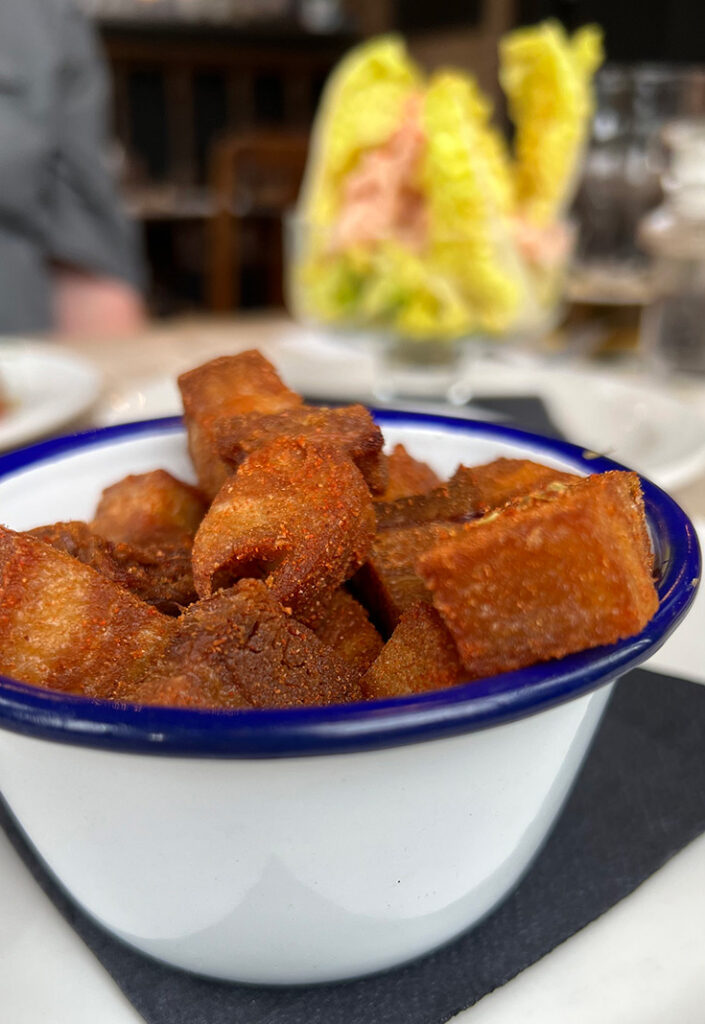 He nailed it with that description. It's easy to see why a local to the area and pub would pop in after work for a drink and this delicious snack food.
For Starters, Mr Sunny had the Prawn Cocktail, Gem Heart Salad and Lemon Dressing. I chose the recommended Tomato Salad, Ajo Blanco, Oregano and Balsamic Vinegar.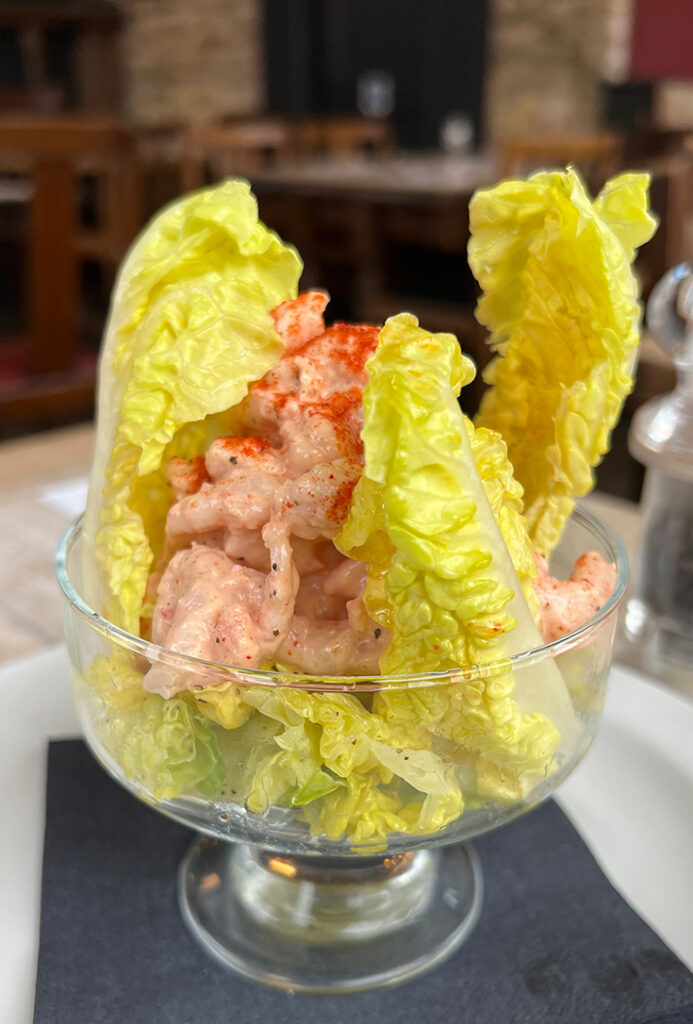 We weren't sure what ajo blanco was and quickly searched it on the menu before it arrived to the table. I was grateful they also brought a spoon because the thick white gazpacho is divine. It's definitely something I would look forward to having again. The tomatoes were bursting with fresh flavour too.
I know there's irony in the fact that it was just in my last restaurant review (a week ago) that I mentioned only having gazpacho once before in my life.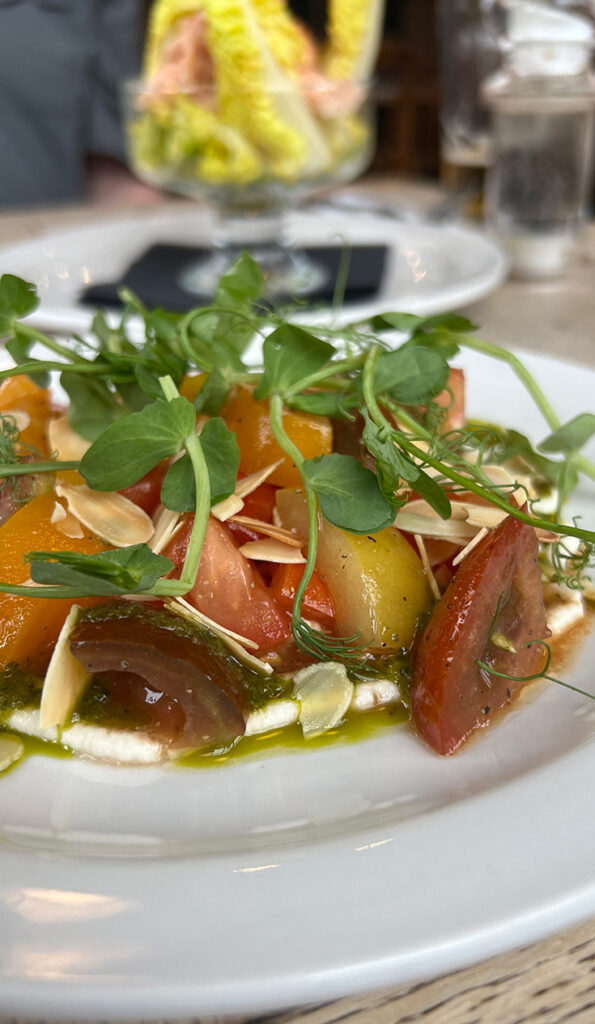 Mr Sunny and I were a little surprised by the retro vibe in the prawn cocktail. Is there a resurgence in this classic dish that we need to know about?
For our Mains, Mr Sunny had the Pork Chop, Potato Salad, Watercress, Bramley Apple Sauce and Red Wine Jus. I chose the Hot Smoked Salmon and Shrimp Fishcake, Sautéed Broccoli and Tartare Sauce. Both were enjoyable.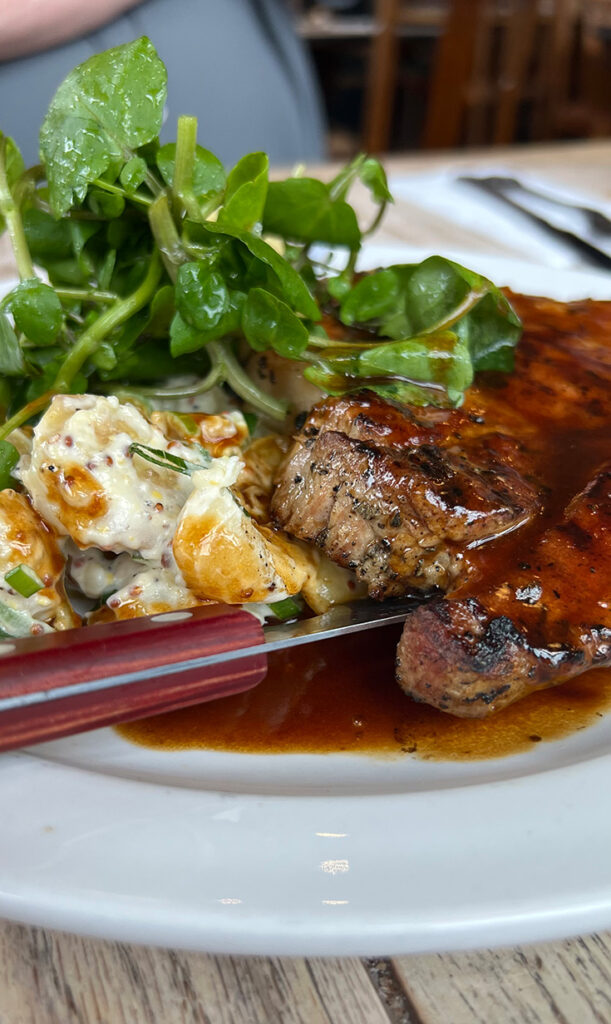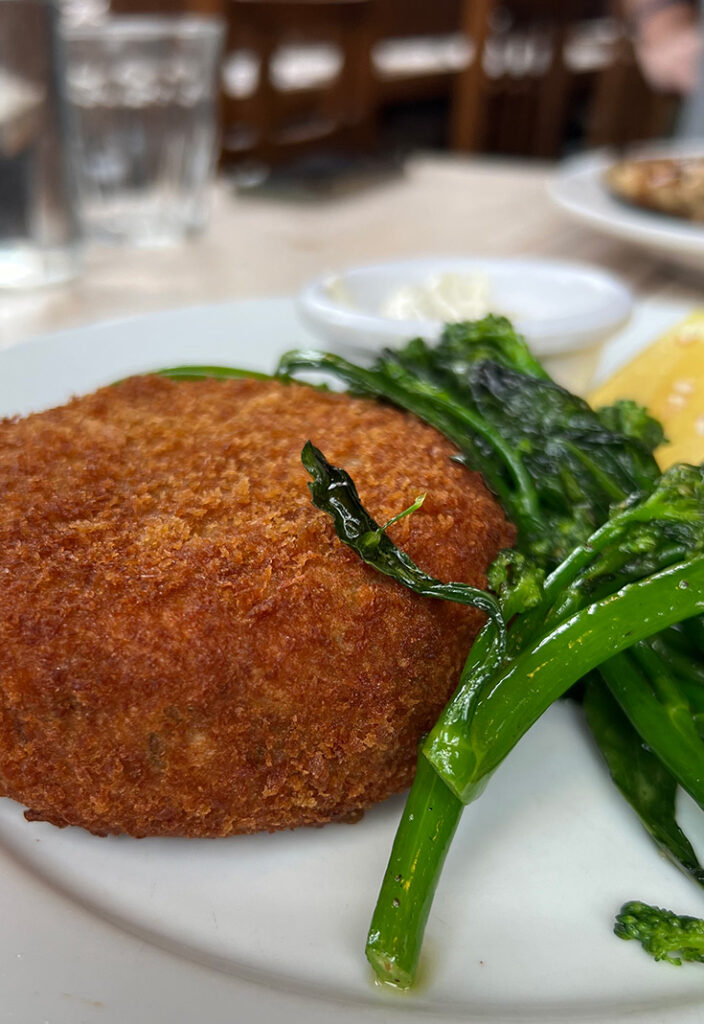 However, the show stealer for me (as I called it in my TikTok of this London Pub) is the Homemade Sticky Date Pudding, Toffee Sauce and Salted Caramel. It's consistency and taste are out of this world. Literally mind-blowing.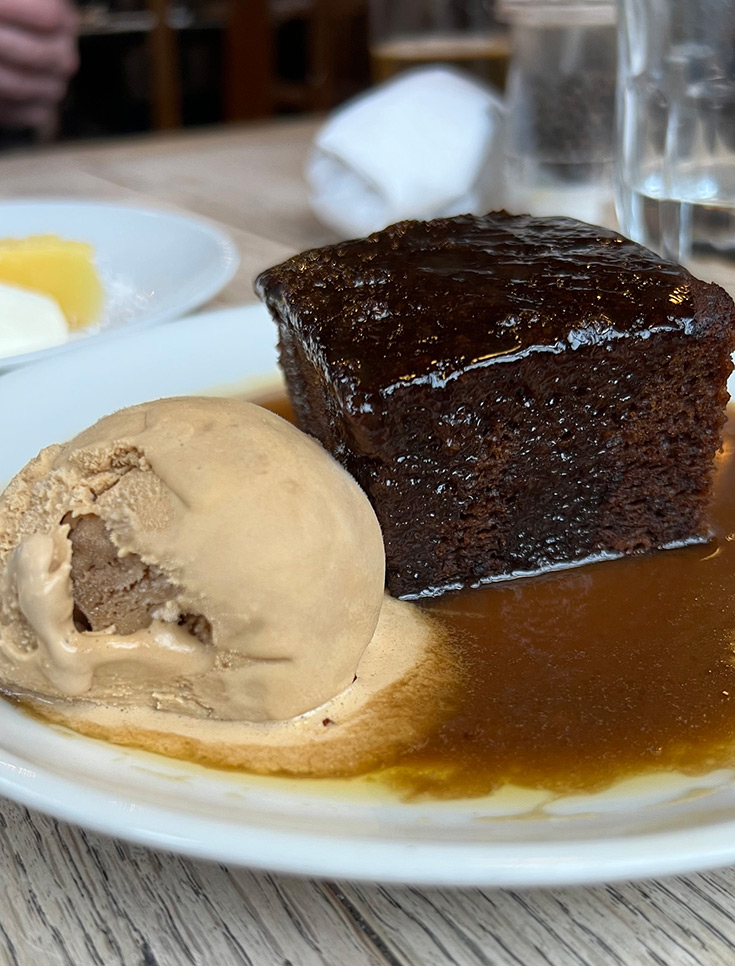 Mr Sunny had to take one for the team and get the Glazed Lemon Tart and Crème Fraiche. Which having stolen a few bites, I can vouchsafe for its credibility as a delicious dessert too.
The Three Crowns London Pub Review: The Atmosphere and Service
The pub seemed to fill with mostly locals and some families as we were eating our food. I imagine later in the evening and weekends it's quite lively with a different crowd. The Three Crowns pub has late night live music with DJ's in the main bar. Also, The Waiting Room (which is in the basement) remains an important cultural space dedicated to grassroots artists, DJs and promoters of all genres in the earliest stages of their careers.
With regard to service, Mona greeted us immediately as we walked in and oversaw all the details of our booking. She is friendly, knowledgable and eager to make sure you have a great experience at The Three Crowns pub in Stoke Newington.
The Three Crowns London Pub Review: Final Thoughts
Head Chef Ousmane Gaye grew up in Senegal and has cooked in restaurants of many nationalities. His cooking is a fusion of African, French, English and Asian cuisine. He has also trained with some of London's best chefs. His experience, along with the support of pub landlord Stacey Thomas, will position The Three Crowns to be a top gastropub in London once again.
Our experience was complimentary. This has not affected our information presented in this London pub review.