Galvin Bistrot and Bar Review
If you're a London foodie, you know the name Galvin. The Michelin starred Galvin brothers Chris and Jeff hit the London food scene in 2005. Since then, their restaurant group has made a significant contribution to food in London. This is why Mr Sunny and I were beyond excited to receive the invitation to visit Galvin Bistrot and Bar.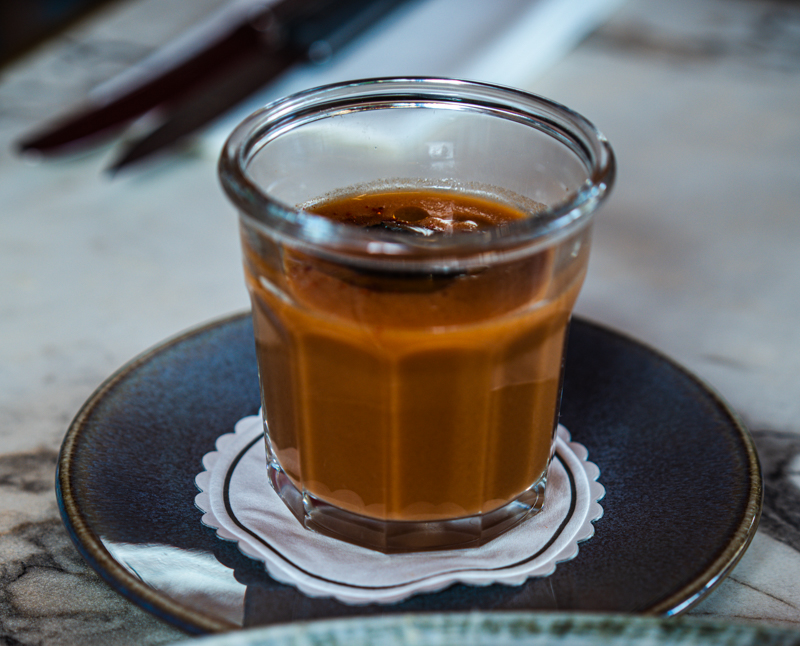 Galvin Bistrot and Bar Review: The Food
My mission for the visit was to enjoy the Taste of Summer menu. It was easy to accomplish!
We decided that Mr Sunny should have different items so we could maximise the experience and have more images to share with you.
The first entrée on the Taste of Summer menu is the Andalusian Gazpacho, shown above. It's the second time in my life that I've had Gazpacho because the first wasn't too impressive. I understand now that if it's done right, this soup can be spectacular. It's a great start to a menu based on sipping on sunshine in the summer.
Mr Sunny had the Mushroom Croquettes with Pickled Walnut. The consistency was soft and moist. The flavour equally as rich. I certainly stole a few bites.
For the sake of being able to write a solid restaurant review, of course! 😉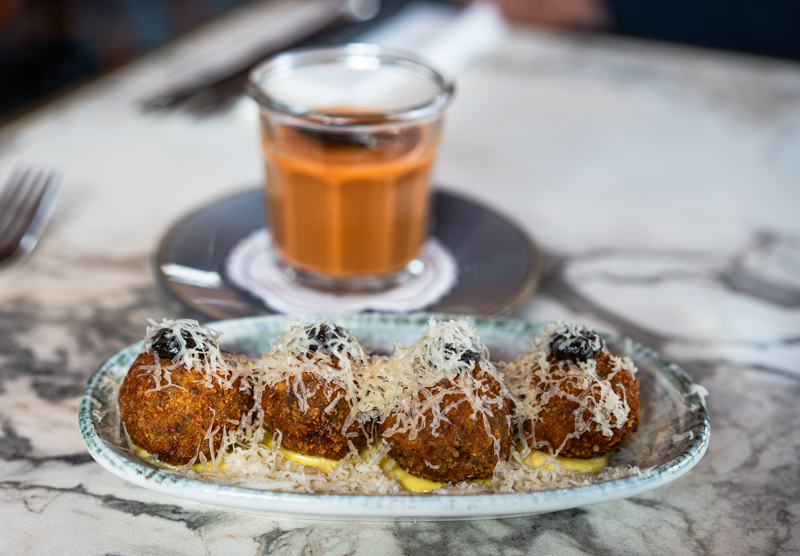 Next, the Fish Course on the Taste of Summer menu includes Grilled Mackerel, Apple, Radish and Kohlarbi Salad. Again the presentation, texture and flavour hit all high the marks on this dish.
As you can see, it is plated beautifully along with the stunning prawns that Mr Sunny chose.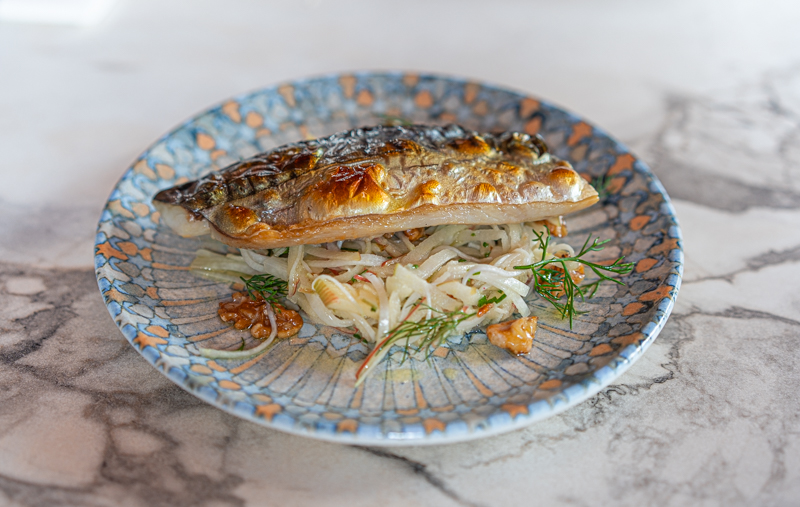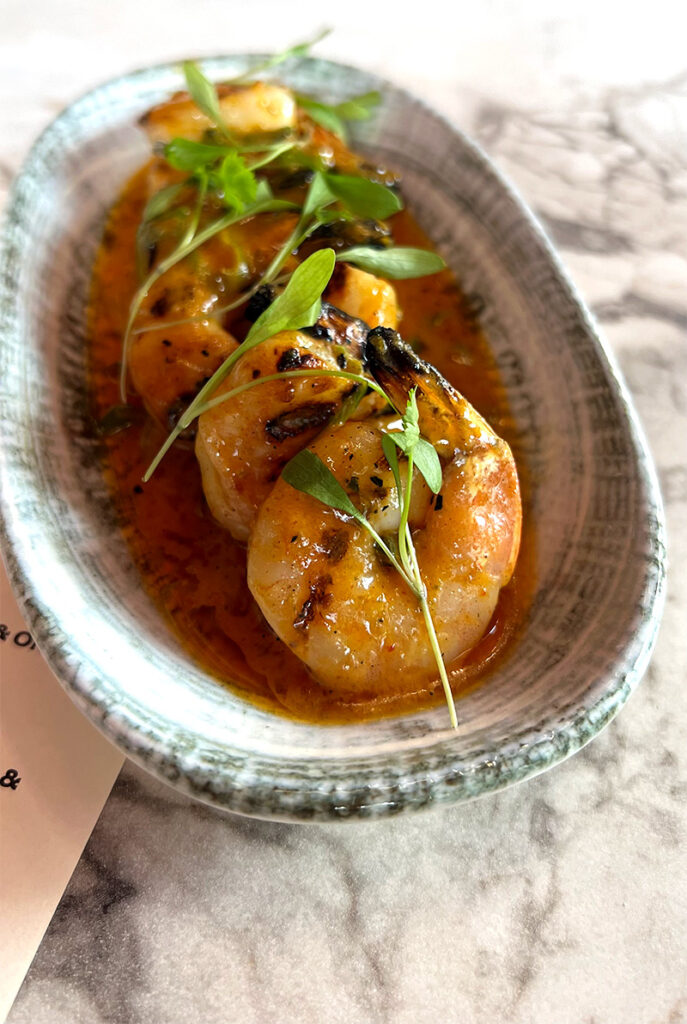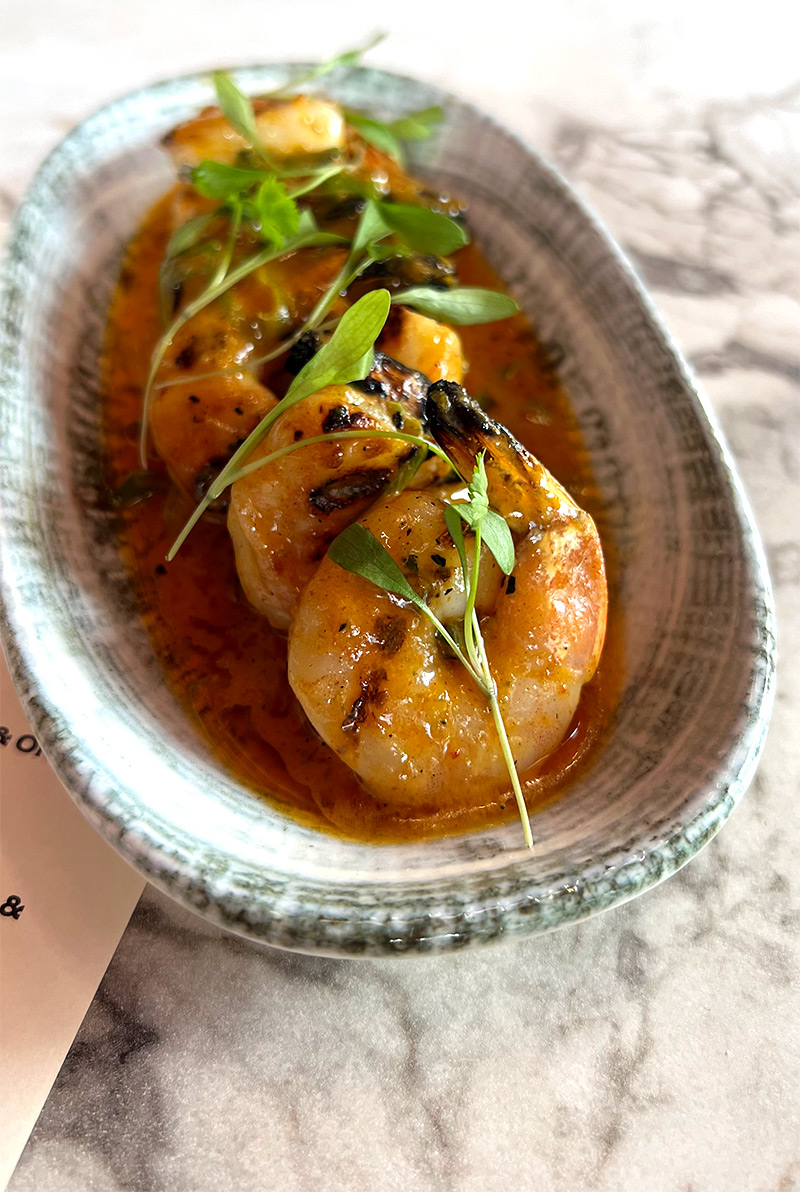 For the Meat Course, the Confit Pays de Basque Chicken, Stewed Peppers and Onions is served. And be ready to just watch the chicken fall from the bone as you tap it lightly with a fork.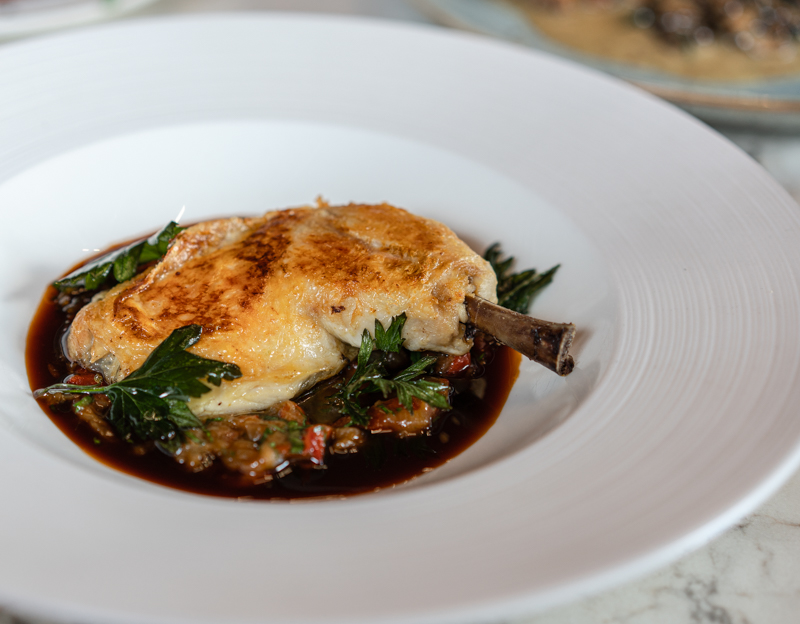 Mr Sunny picked the Gloucester Old Spot Pork Ribeye, Mushroom Velouté, Tarragon. Both of us remarked how delicately the hint of tarragon accented the dish without overpowering the other ingredients.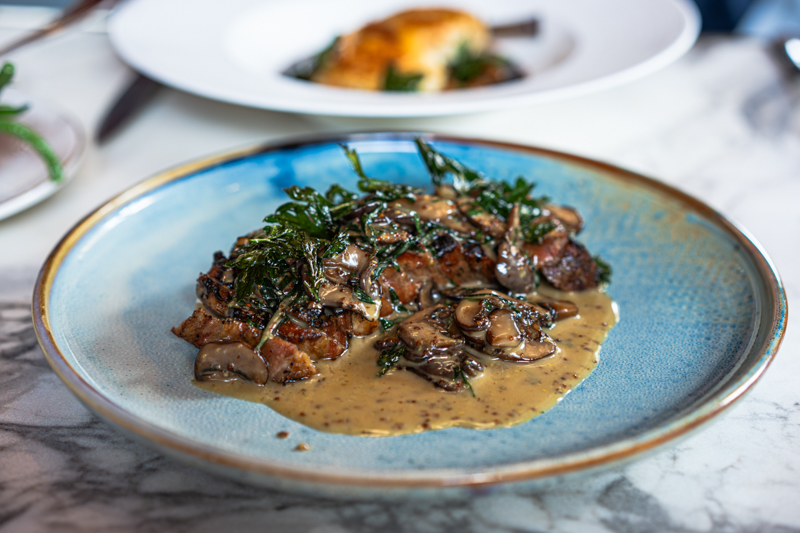 Finally, the last course we consumed is the dessert. While all dishes were equally as impressive, the dessert serves as a delicious bow of sugar wrapping this menu together.
The Taste of Summer Menu includes Buttermilk Pannacotta, Oakland Farm Strawberries and Pistachio. And Mr Sunny chose (because I strongly suggested it would be great for sharing) the Valhrona Chocolate Mousse, Raspberries and Hazelnuts.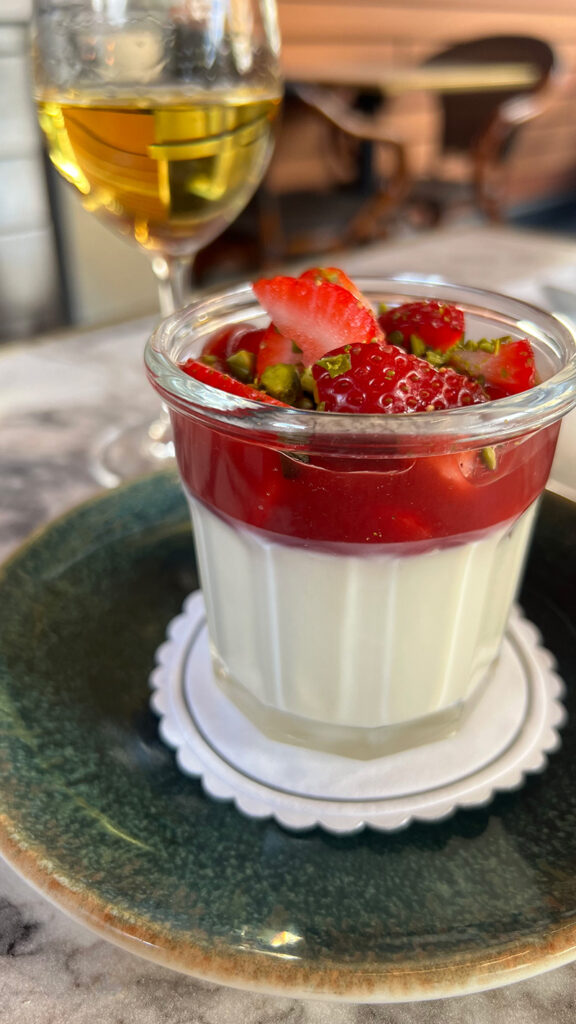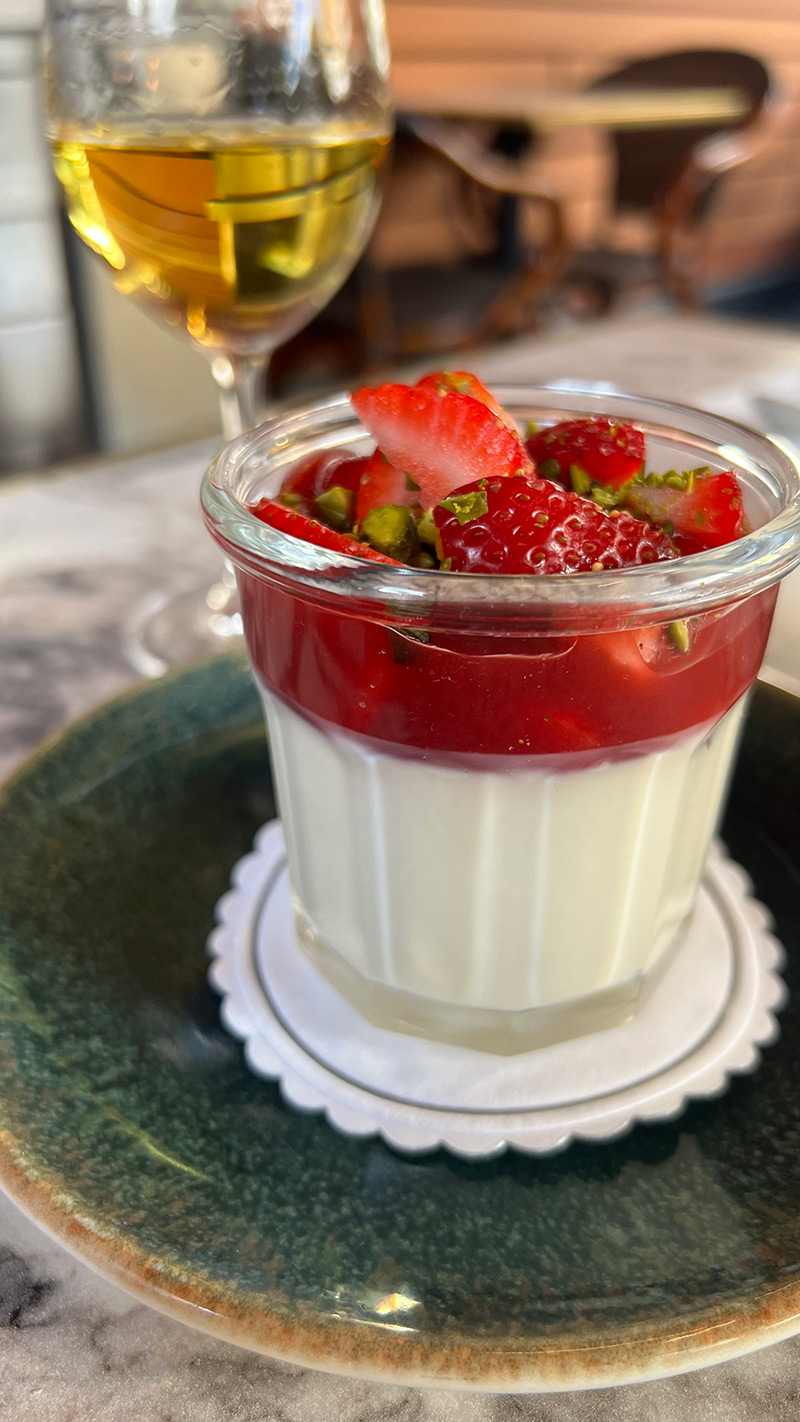 Galvin Bistrot and Bar Review: The Service
All food and wine as exquisite as we had anticipated. Our service was also five stars. Gwen suggested the most beautiful wine pairings to all of Mr Sunny's courses. Her knowledge and attention to detail fit what one expects at a Galvin restaurant. However, her humour, energy and approachable attitude made the meal even more memorable.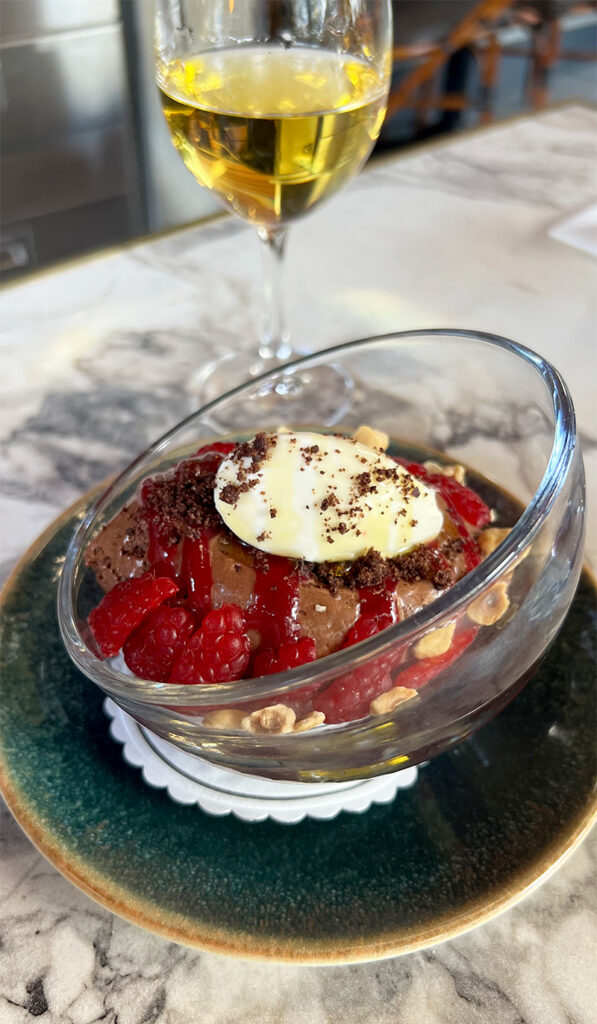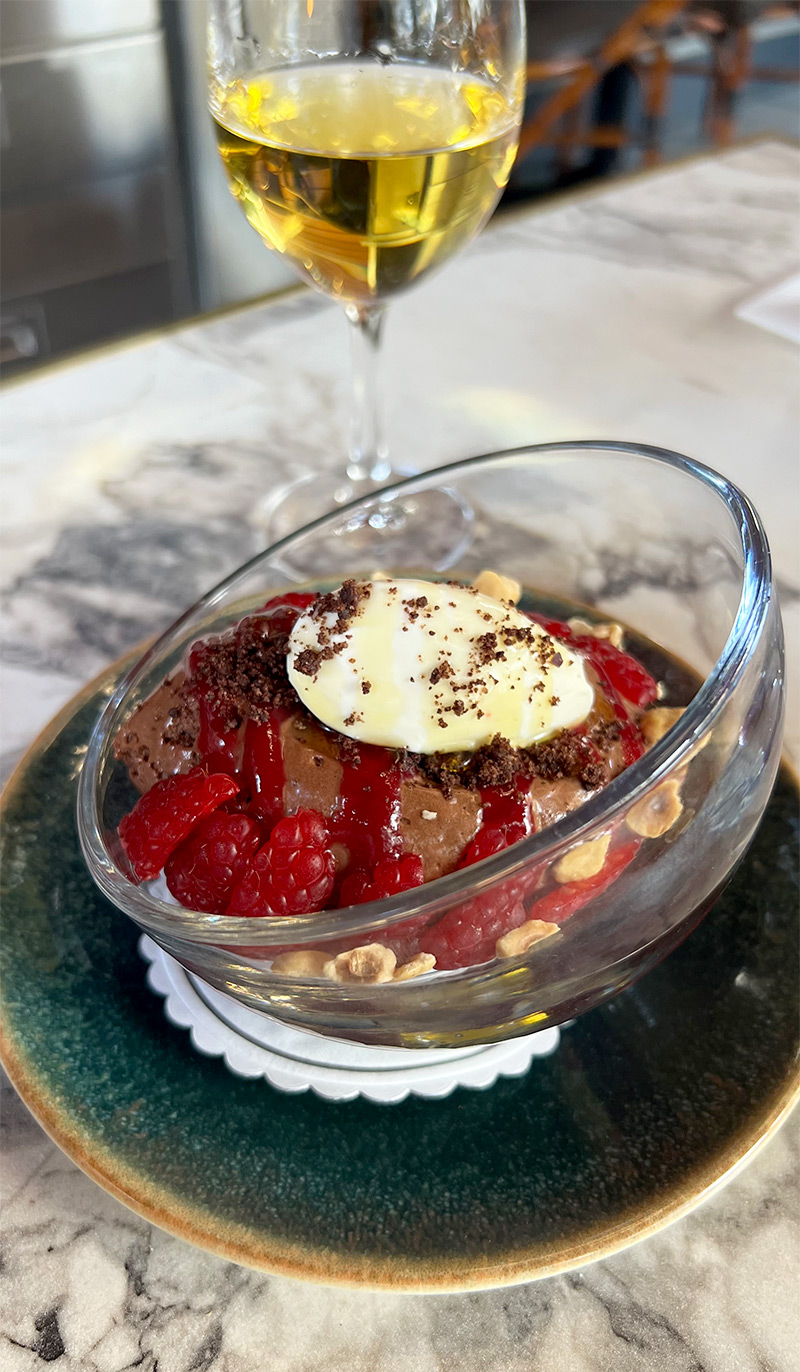 We probably stayed longer than they had planned for us to be at Galvin Bistrot & Bar, especially since we were one of the last tables to arrive for lunch service. But between our lovely chats with Gwen and taking our time to savour each bite of the chef's carefully prepared dishes, we just couldn't bring ourselves to leave.
Galvin Bistrot and Bar Review: The Location
If you are in the Spitafields area of London, Galvin Bistrot and Bar should be somewhere you visit for lunch at least once. I hear their dinner service is equally as enjoyable and know people who have experienced it.
Galvin Bistrot and Bar is also the perfect place for a business lunch, should you work in that area. But, I'm guessing if that's you- this isn't new information.
Galvin Bistrot and Bar Review: Final Thoughts
We had our lunch outside. Once our meal was complete, Gwen gave me a quick tour of Galvin Bistrot and Bar's interior.
The enormous space inside leads me to believe this London restaurant does quite well during the holidays too, so it's something to consider booking far enough in advance for a Christmas work do.
Mr Sunny and I feel this lunch is easily one of the best we've had in London. We can't wait to try the other three Galvin restaurants in London. And knowing our love of pubs, we'll probably venture out to their Essex pub location too.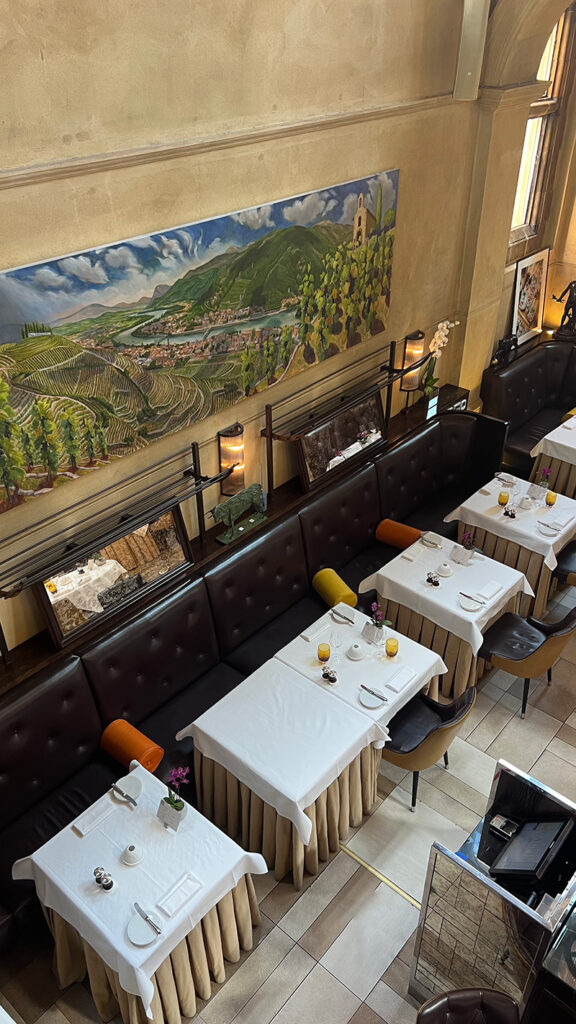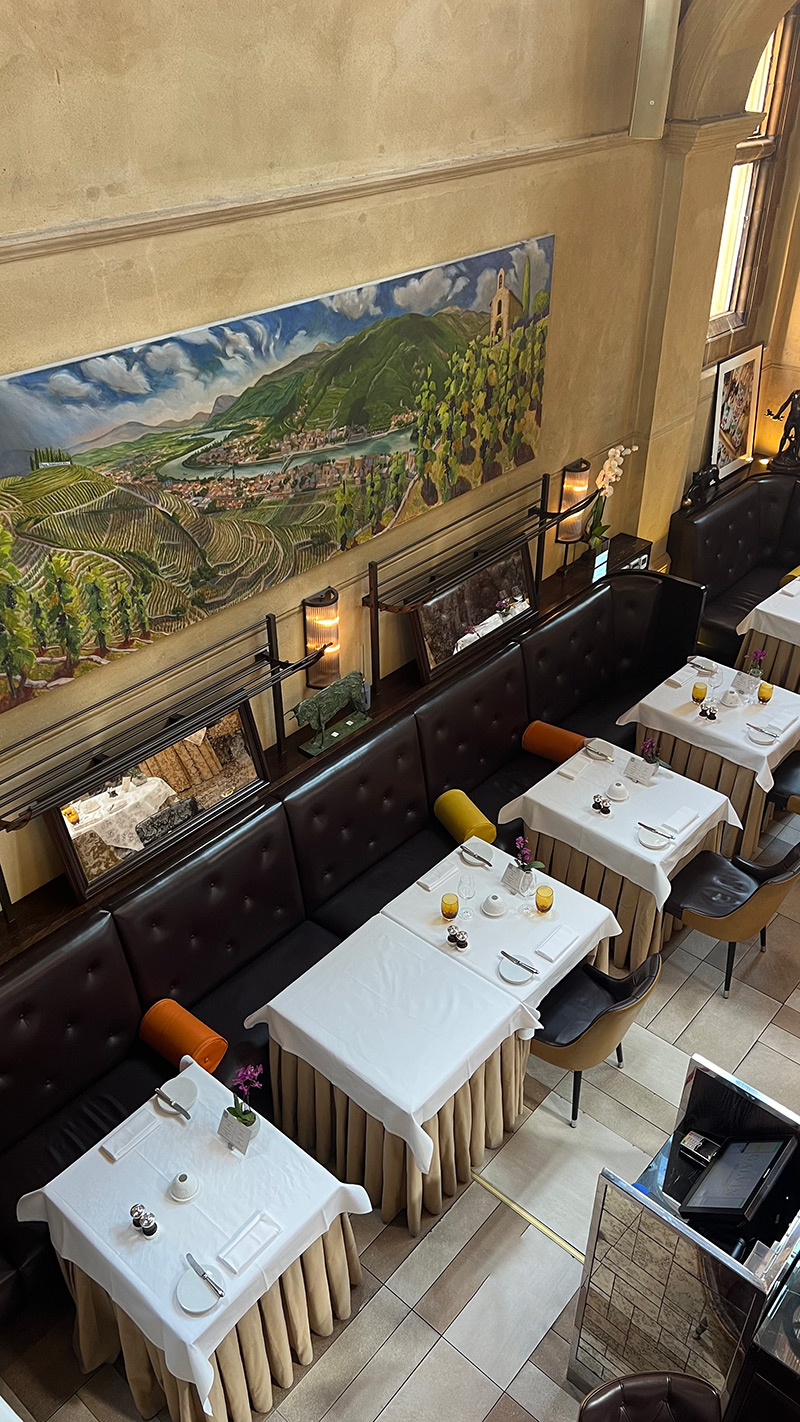 If you'd like to see this London restaurant through a video, you can watch our TikTok video sharing the experience.