Santa Land, the Giant Observation Wheel, and the Bavarian Village. In just over a week Hyde Park will be completely transformed in to a magical Winter Wonderland.
While these six weeks of outrageous holiday revelry are a highlight of the Christmas season for many Londoners (including me!), Hyde Park's other attractions throughout the year add to its allure.
Going for a 5 mile run on one of the park's footpaths is one of my favorite activities on a Sunny in London day. Taking a boat ride on the Serpentine is high on my list of must do's. However, even though I know it's popular to swim in the water, I think it's best for me to leave that with these two…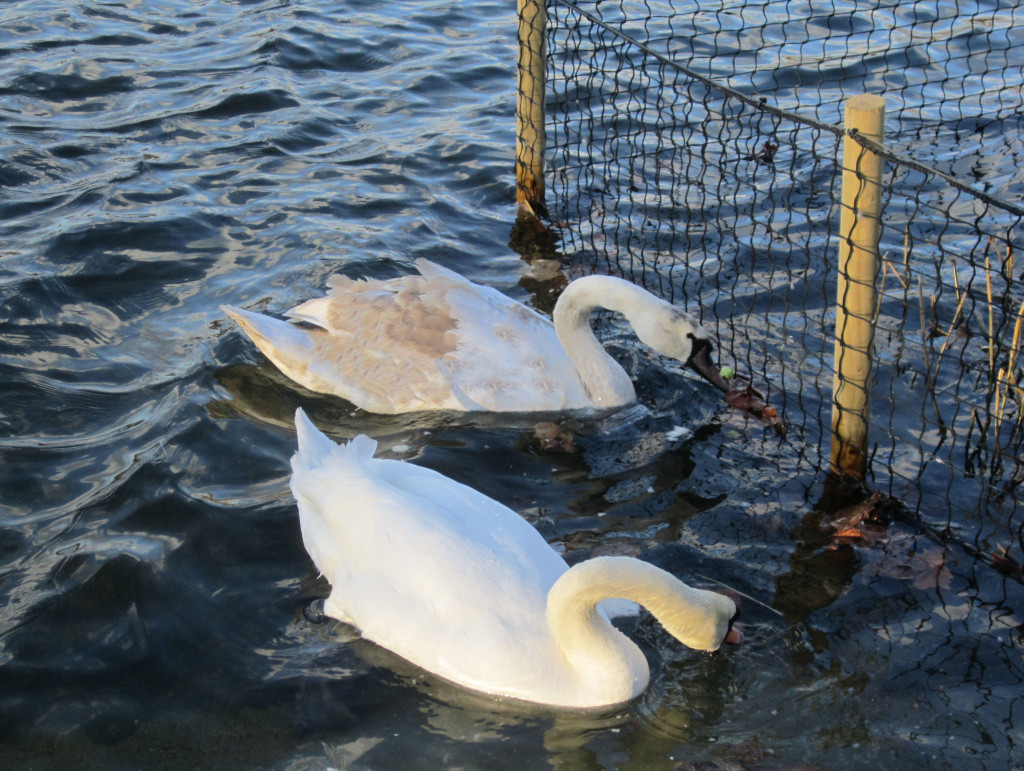 With all of these adventure opportunities, sometimes people forget that Hyde Park is also the location of three different memorials. The most recognized is the Albert Memorial, which Queen Victoria commissioned in memory of Prince Albert.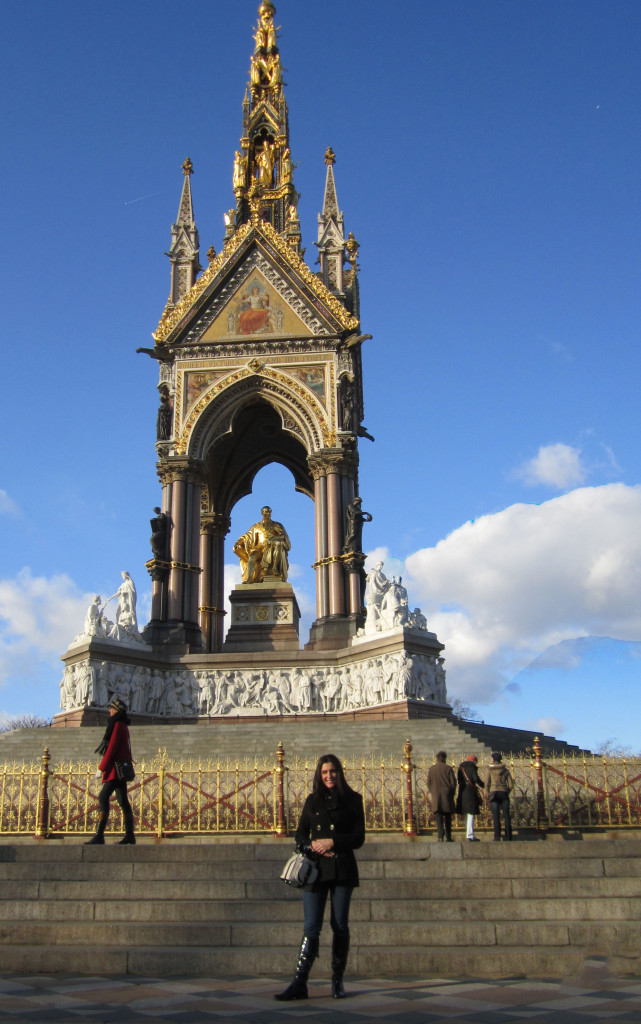 It's located north of the Royal Albert Hall in Kensington Gardens.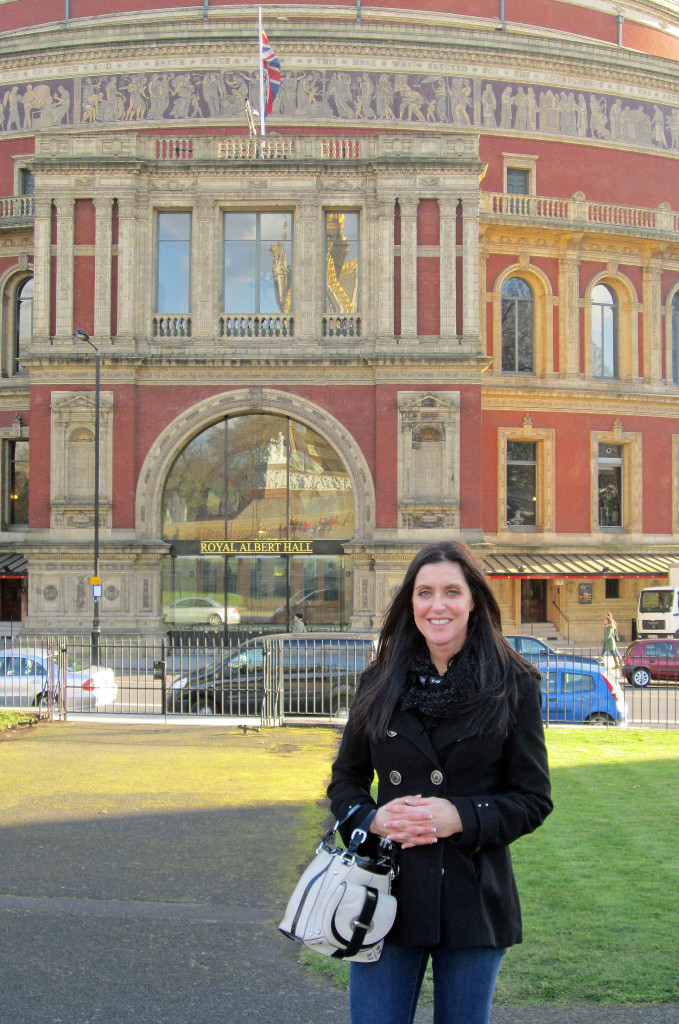 Next, there's a 7 July Memorial which features 52 pillars honoring the victims of the 7 July 2005 London Bombings.
Finally, the Diana Memorial Fountain opened in 2004, and for me it's the most captivating. It's built from pieces of granite, is intended to reflect her life, and symbolises her quality and openness.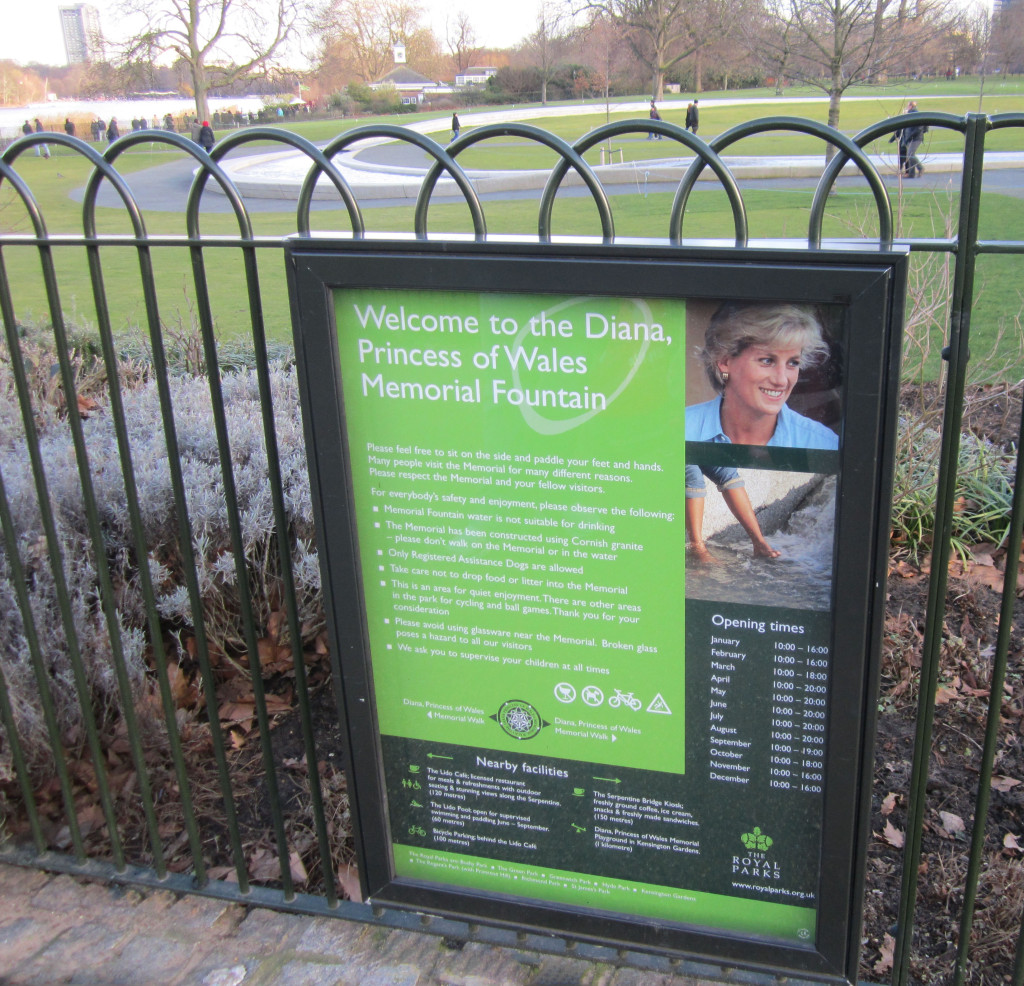 After a little research with Royal Parks, I learned the water flows from the highest point in two directions as it cascades, swirls and bubbles before meeting in a calm pool at the bottom. Also, it's continuously being refreshed and is drawn from London's water table.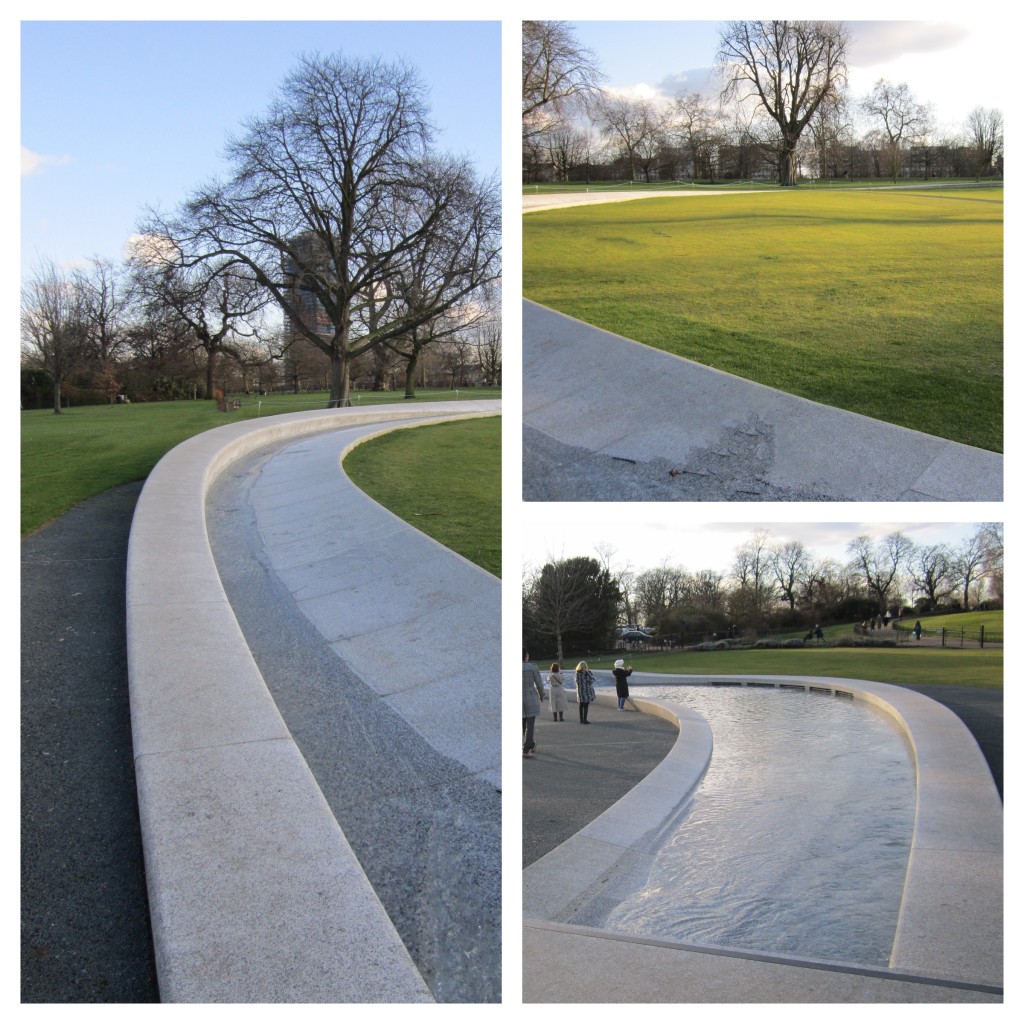 The sparkling, flowing water and serenity in this area beautifully balance the chaotic atmosphere of the Christmassy festivities featured in Winter Wonderland. It's certainly one of my favorite places to find sunny adventures in London.
What activities in Hyde Park would you recommend?