Looking for a hard-core beer drinkers' pub crawl? This little list of Irish pubs in London has big value. Not only are these three pubs within a two-minute walking distance of each other and Piccadilly Circus, but also they're truly eccentric and coveted by Londoners.
Their exteriors aren't necessarily good indicators of the secrets they hold inside. In fact, you probably would never guess how insanely HOT they are without a little help from your Sunny guide. 😉
Now that I have your attention, let's take a look at Mr. Sunny's latest pub crawl for the Sunny in London blog.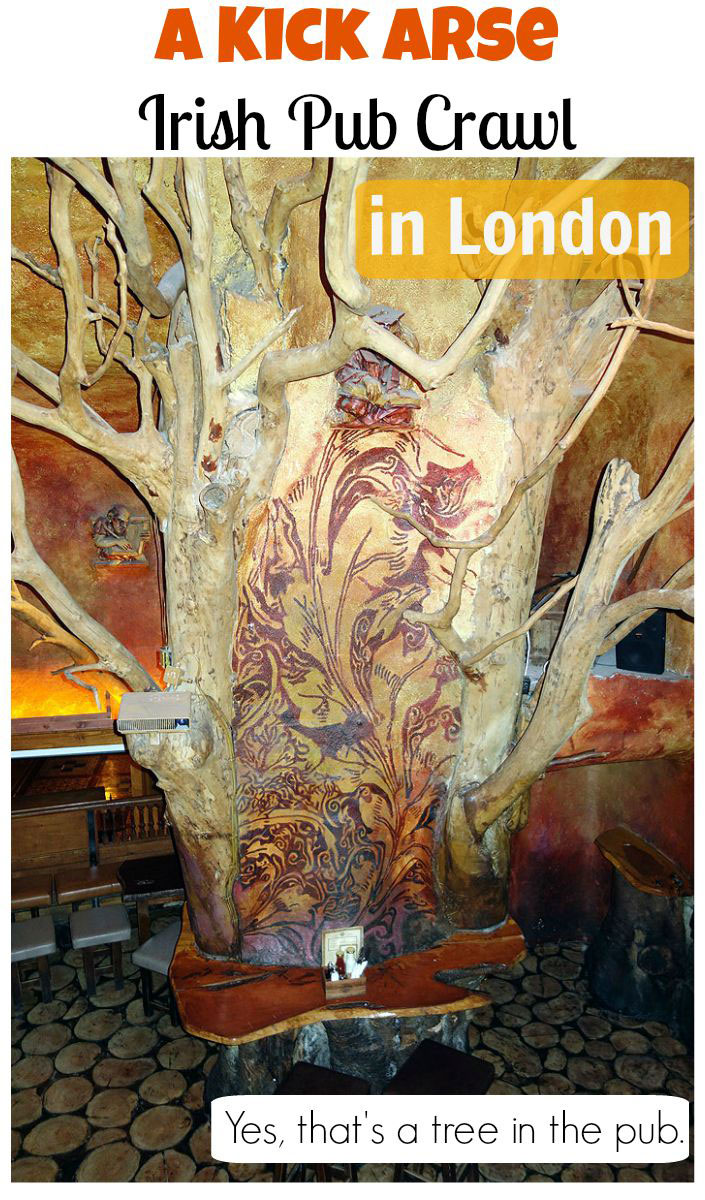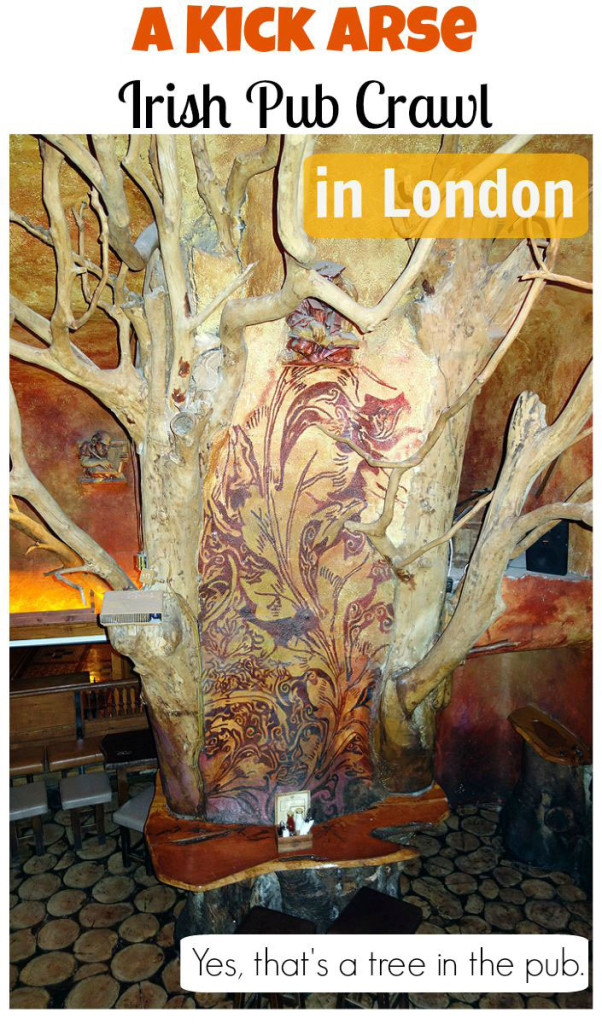 Irish Pubs in London- Waxy's Little Sister
Mr. Sunny recommends the best place to start this crawl of Irish pubs in London is at the most relaxed of the three pubs, Waxy's Little Sister.
This cosy pub is located on 20 Wardour Street, London W1D 6QG. It's only two levels, and it even features a Dumb Waiter so you barely even have to get off the couch to grab your next beer.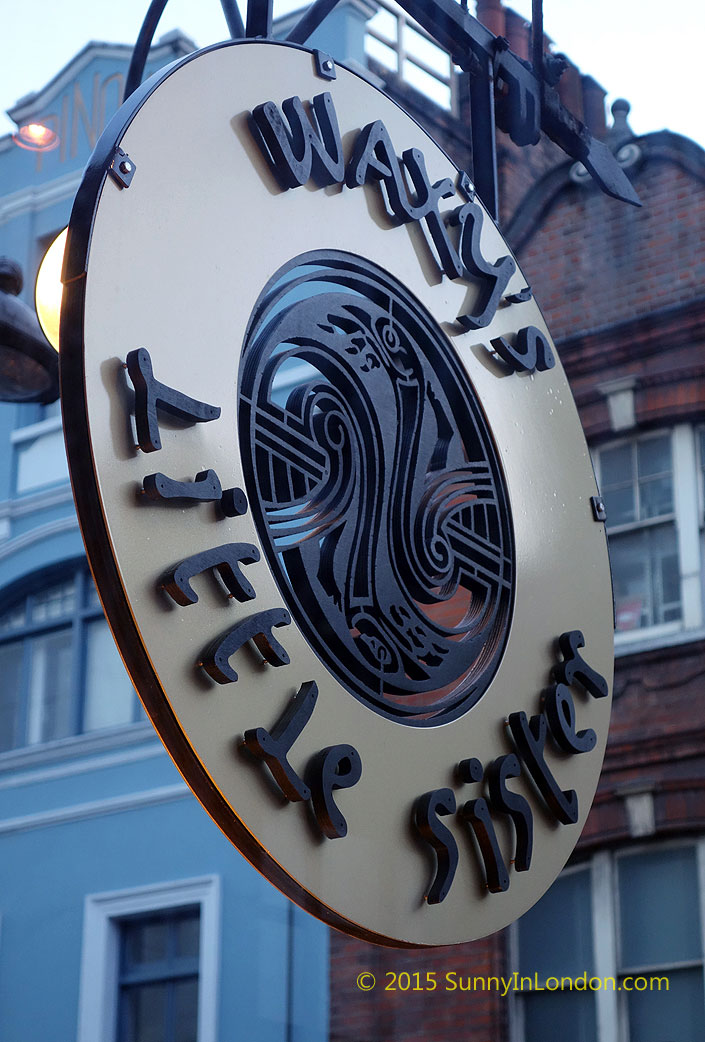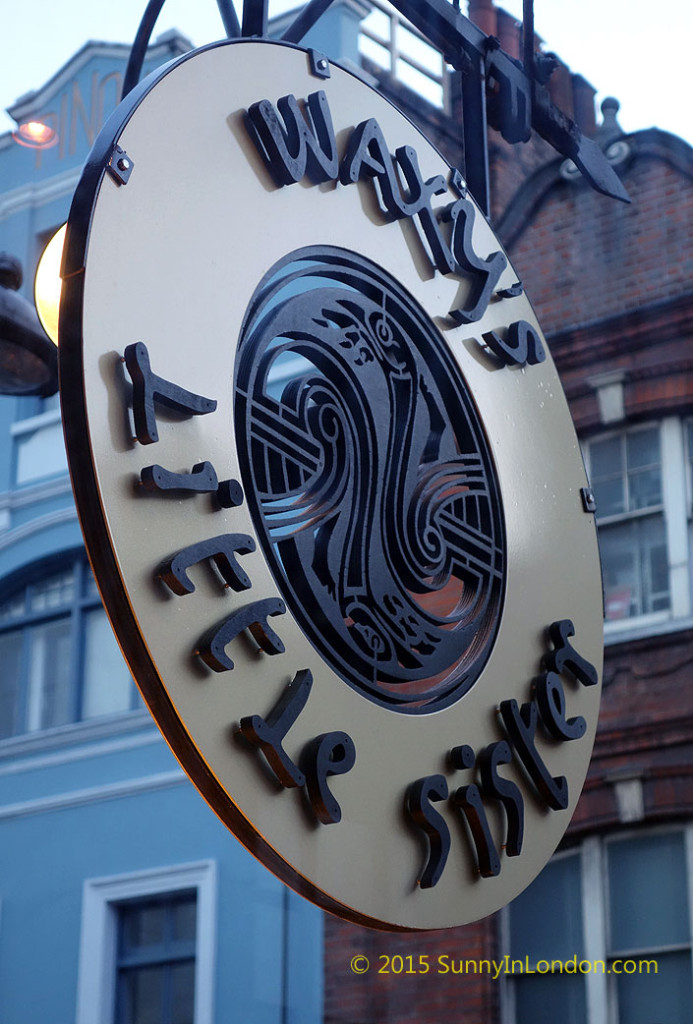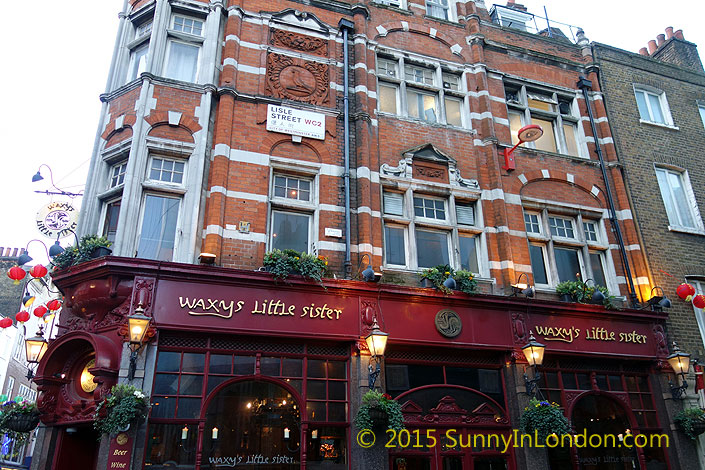 While it's perfect for plopping your relatives down on a 1st floor sofa to overlook the sites of Chinatown, it also is a nice place to ease in to a wild night of drinking, if that kind of thing interests you.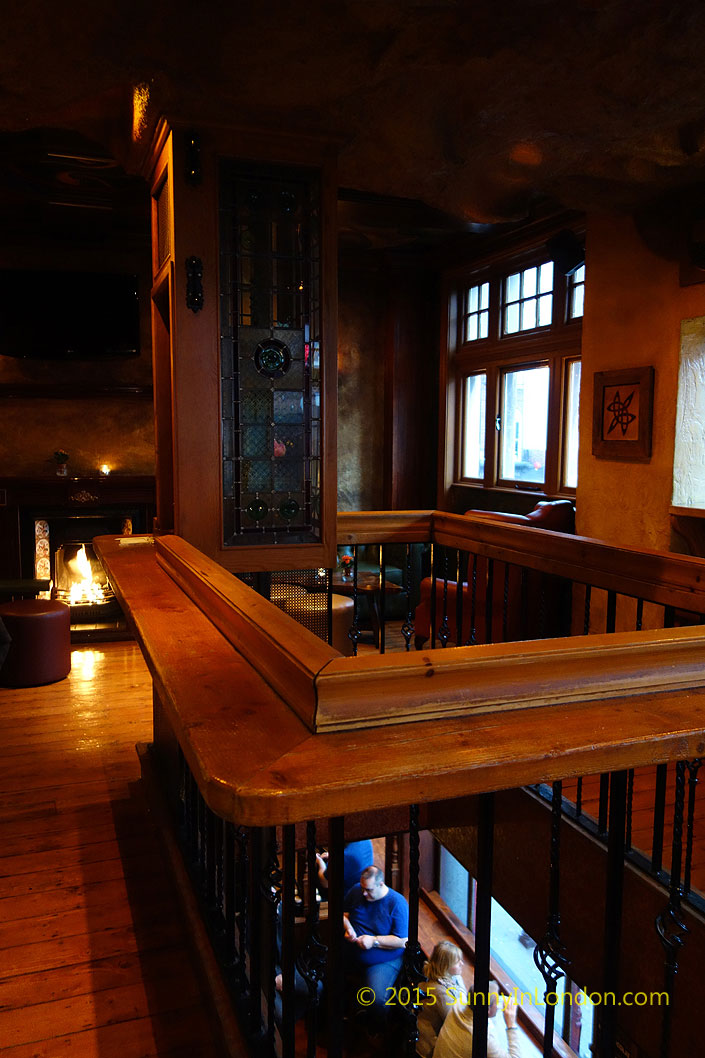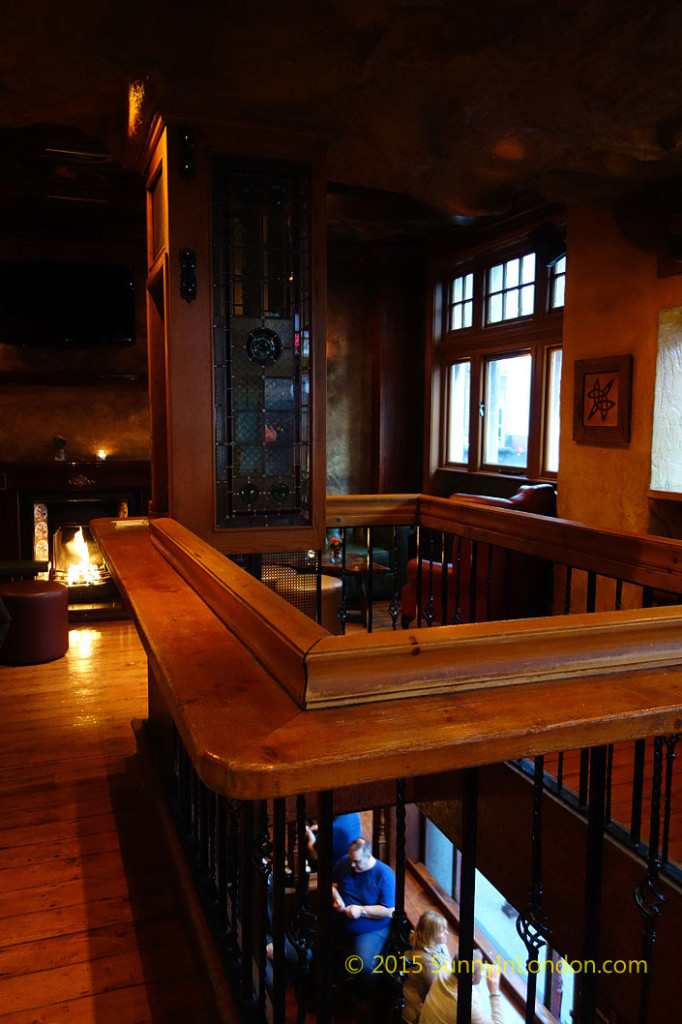 Irish Pubs in London- Waxy O'Connor's
Finish your first round or two and then move around the corner (or take the Wardour Street entrance if you're a sneaky local) to Waxy O'Connor's.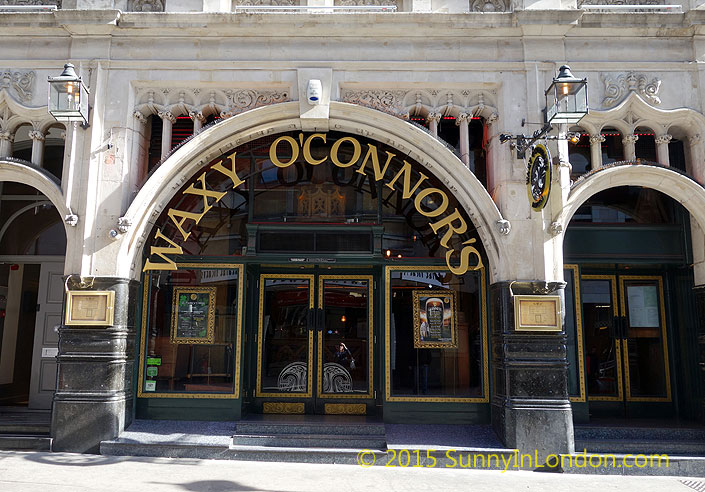 This pub covers six levels and has four unique bars. It's an official London Irish Rugby Club and is on 14-16 Rupert Street, London W1D 6DD.
And, yes, there is a 250 year old tree inside this Irish pub near Piccadilly Circus.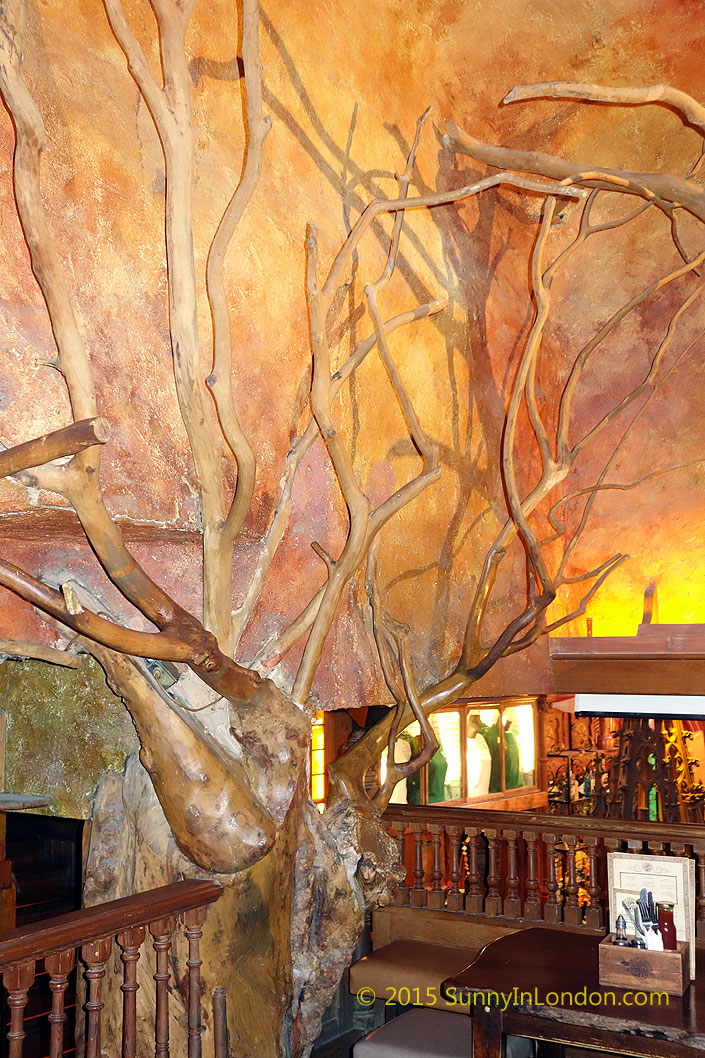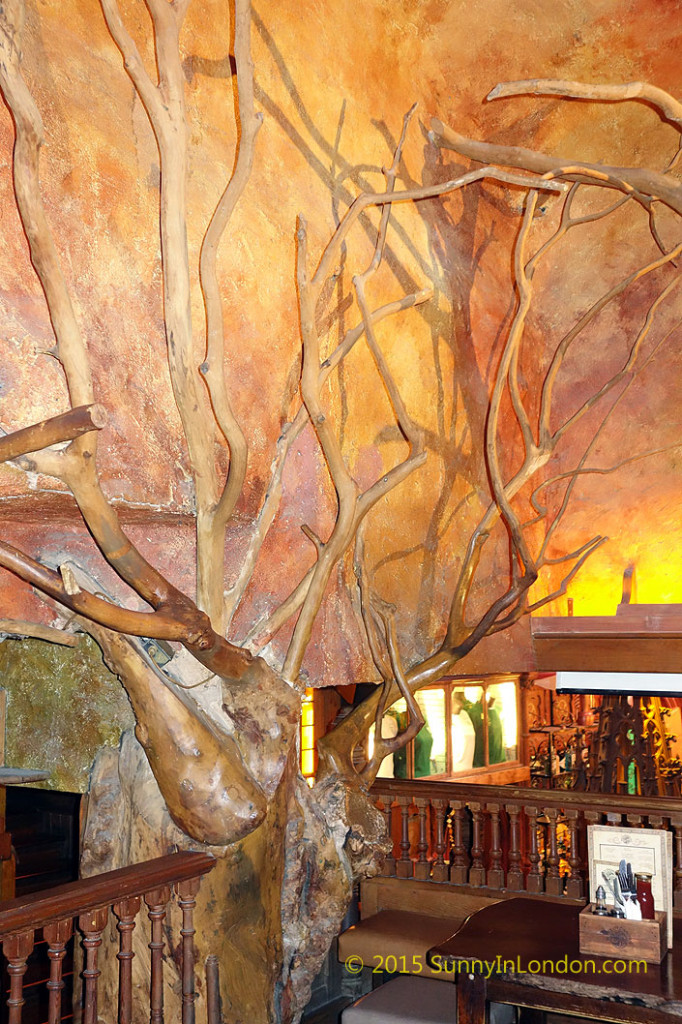 According to the Waxy's website:
The tree inside the pub was planted 250 years ago in Midlands Ireland and died naturally in 1994. A local woodworker, who played around the Beech tree as a boy, hewed the pieces that were then shipped to England and 'planted' in Waxy O'Connor's in August 1995.
For avid Sunny readers, you'll remember 1995 is the year I met Mr. Sunny.
When he and I visited, I held his beer for this picture because, well, that's what you do in a Irish pub I guess.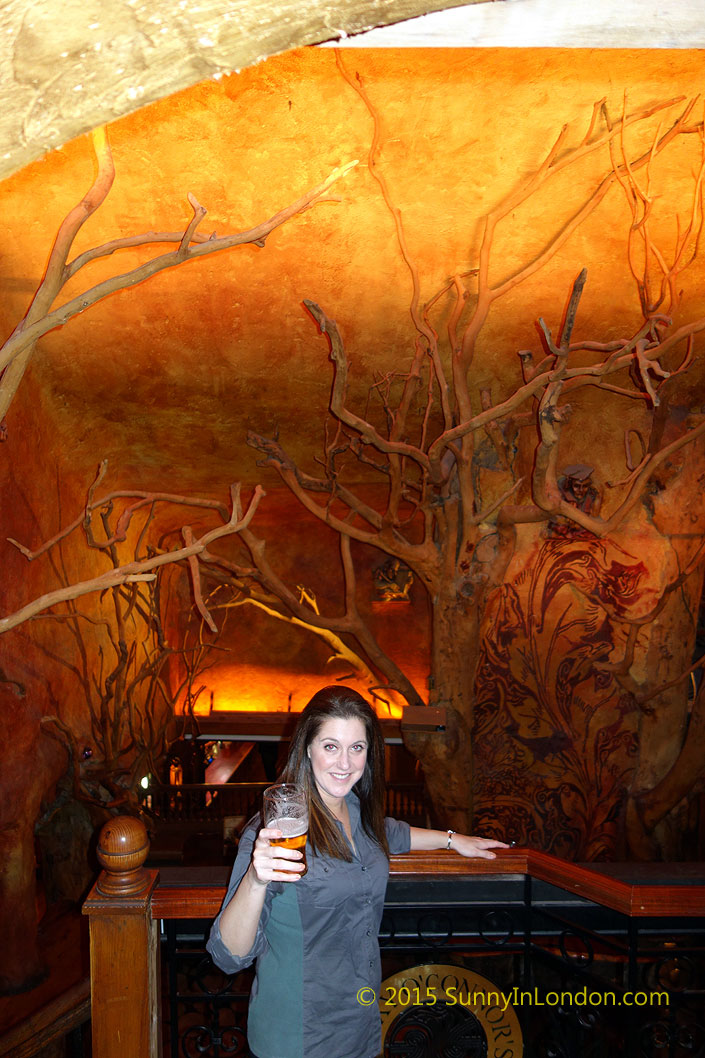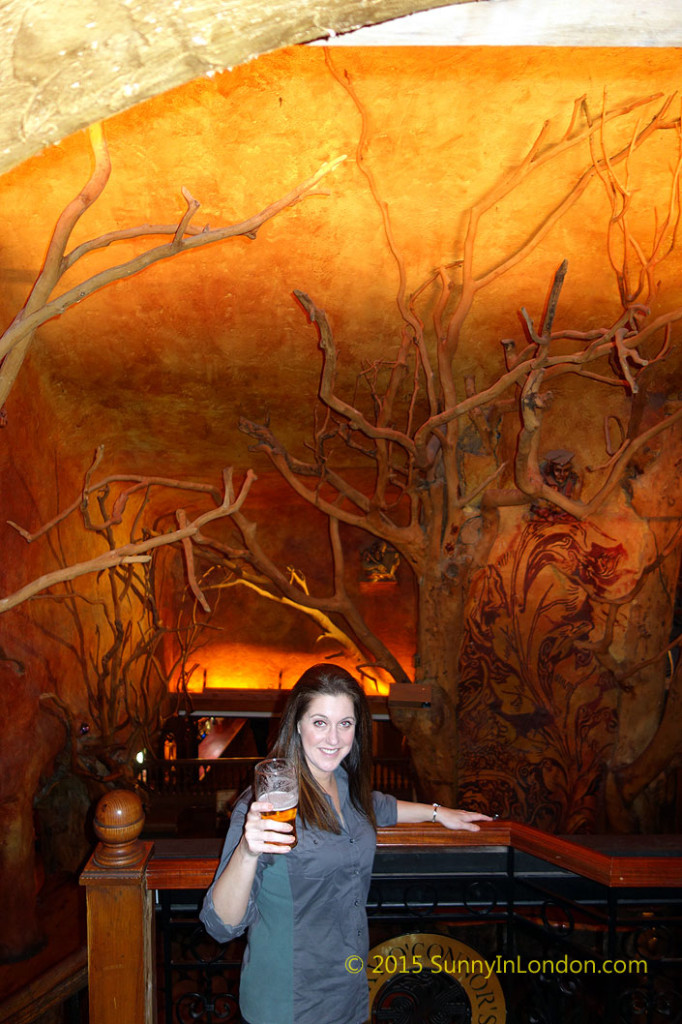 Once our quick photo opp ended, I took my camera and got lost in the labyrinth of liquid sunshine stations. Every where I turned there was something beautiful and intricate to see. It's truly one of the most fascinating pubs I have ever visited.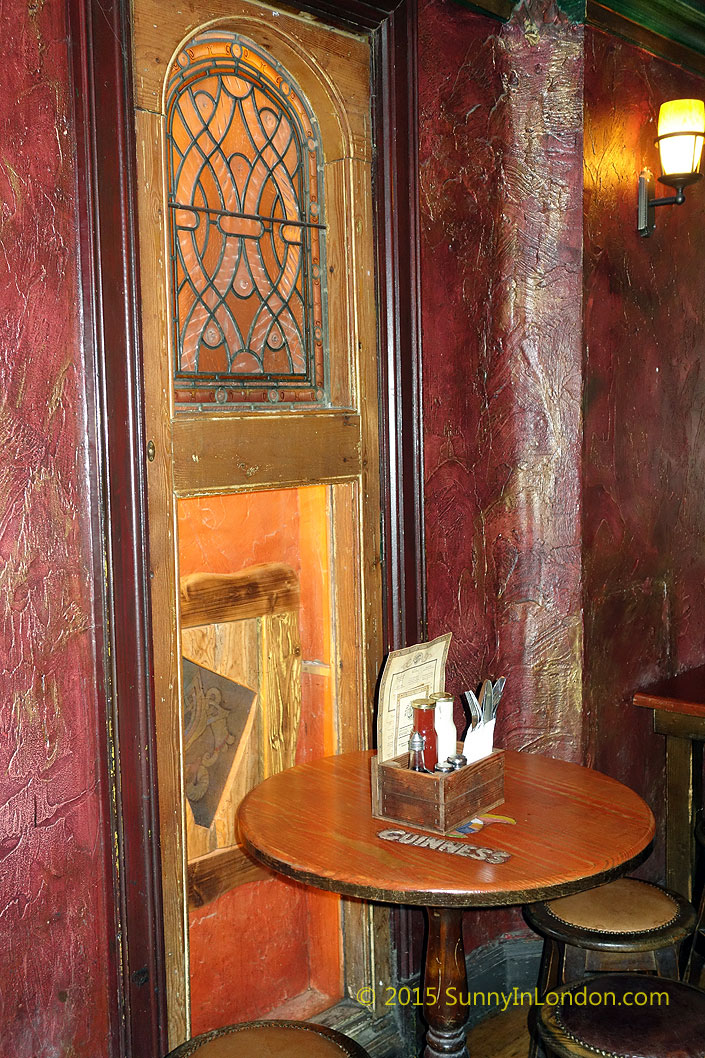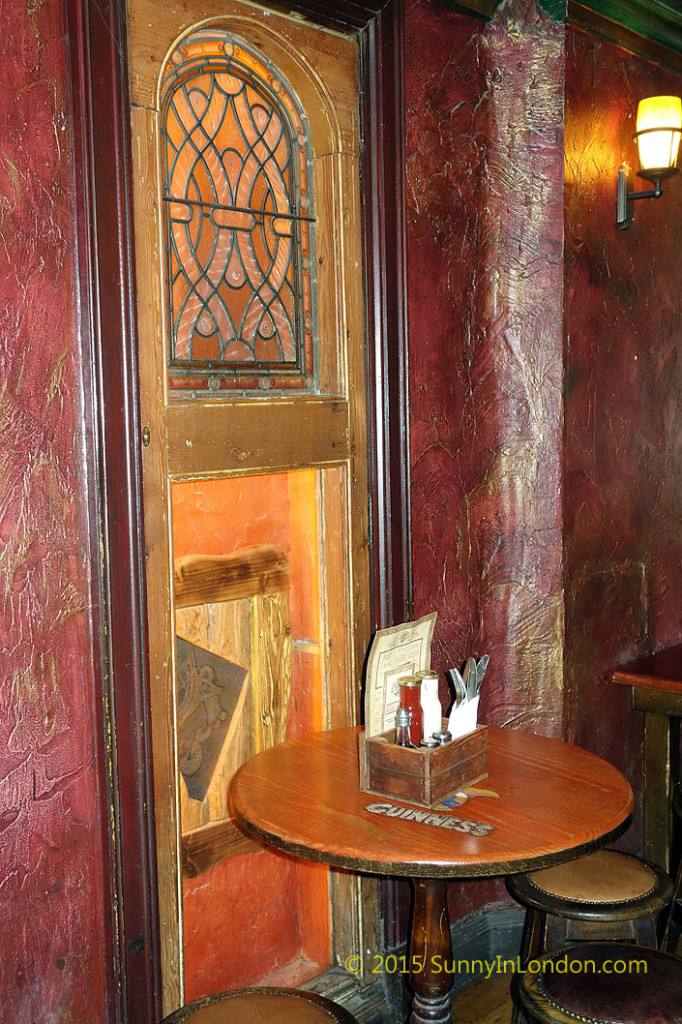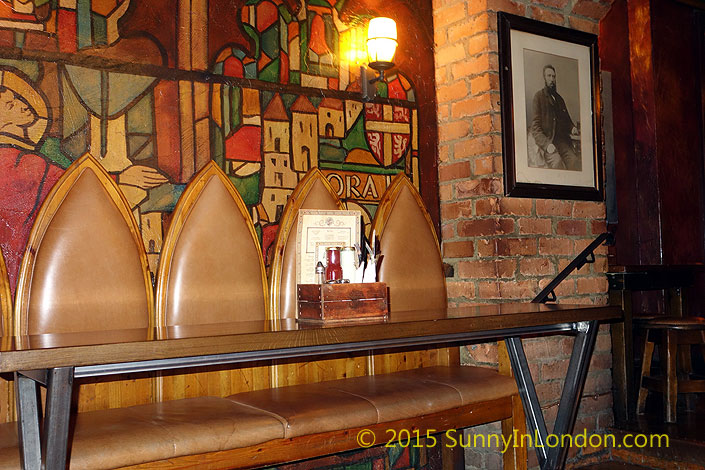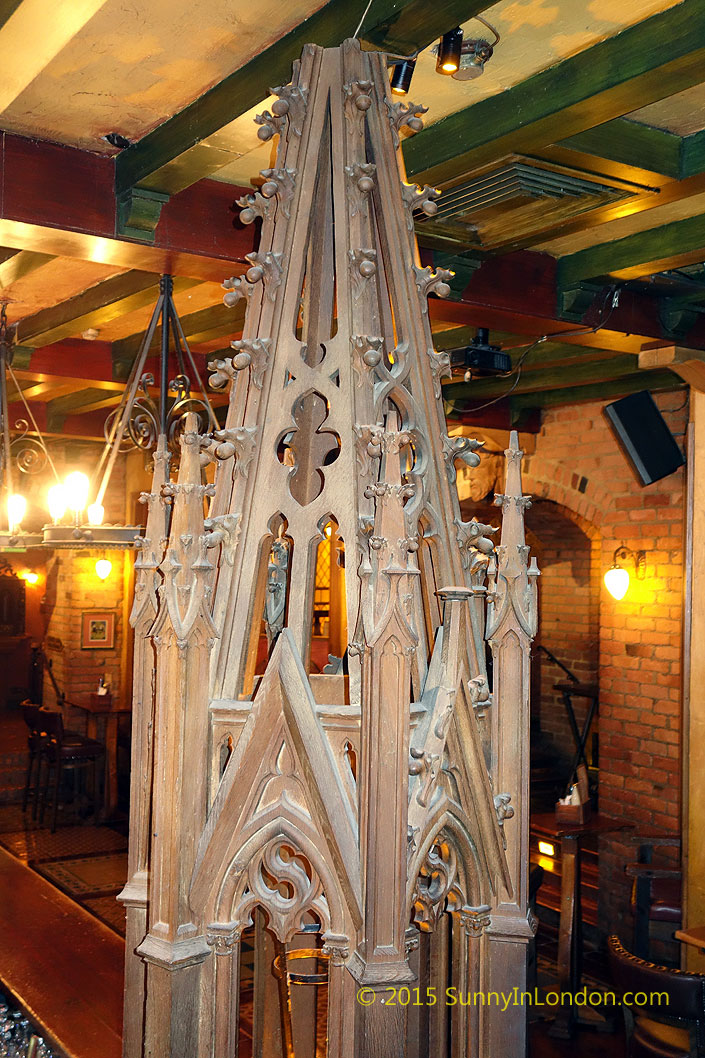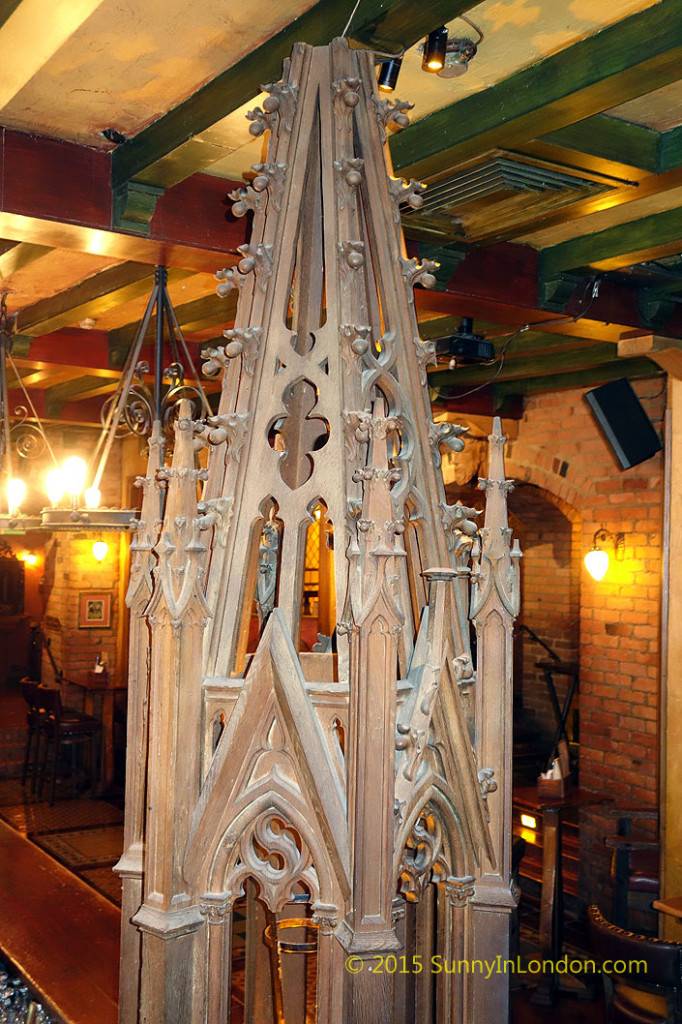 I regret that Mr. Sunny and I weren't able to stay there for food the day we visited, because he says it is known for being truly delicious.
Irish Pubs in London- O'Neill's on Wardour Street
If you're really looking for a party vibe to end your tour of Irish pubs in London, then O'Neill's is where close the night.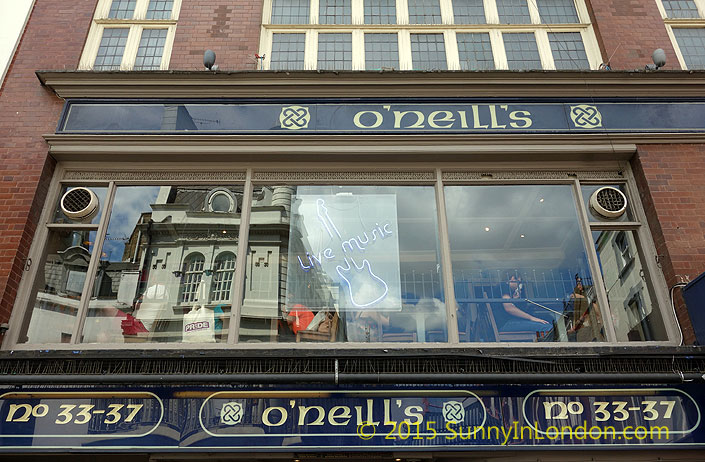 You can find it on 33-37 Wardour Street, Soho, London W1D 6PU. It has levels and levels of beer and Irish drinks for the serious drinker, a club upstairs and an outdoor smoking lounge where you can smoke. Plus, we hear the food is damn good too. There are places to sit inside and outside to enjoy a meal and drinks.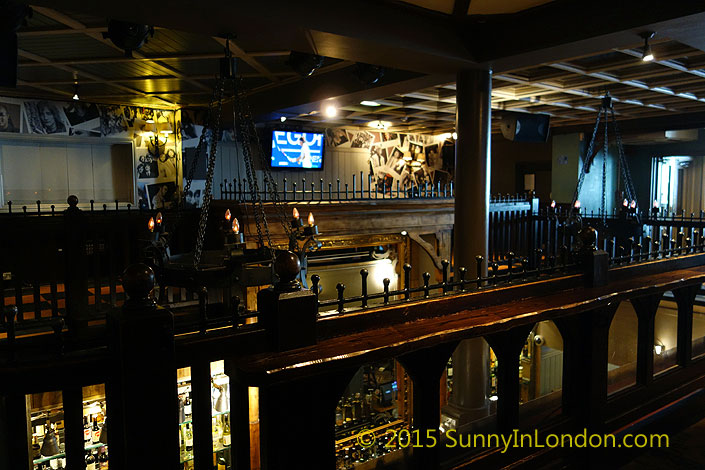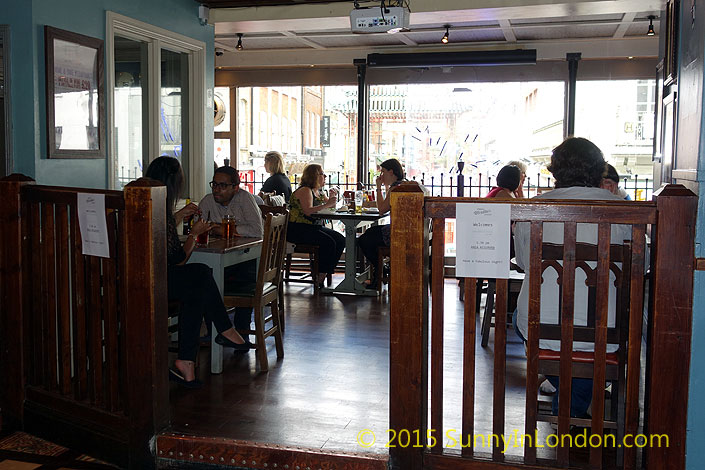 O'Neill's is known for a pretty kickin' nightlife, so we just caution you to pace yourself on this Kick Arse Irish Pubs in London Crawl. With the combination of Guinness, Jameson, and two other Irish pubs in this adventure, we hope you don't try to swing off any chandeliers for your finale.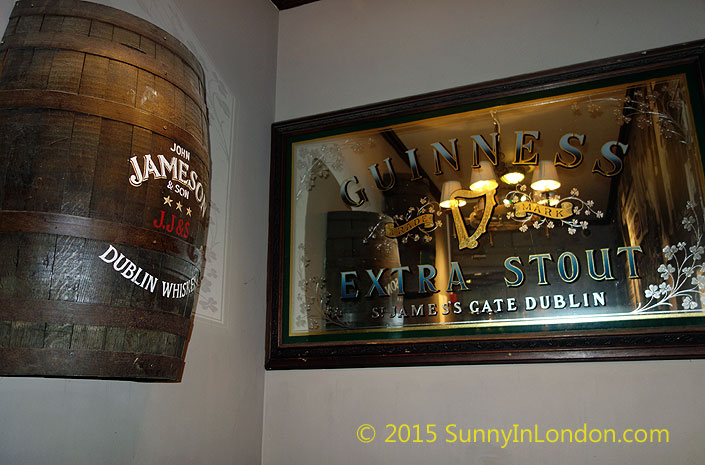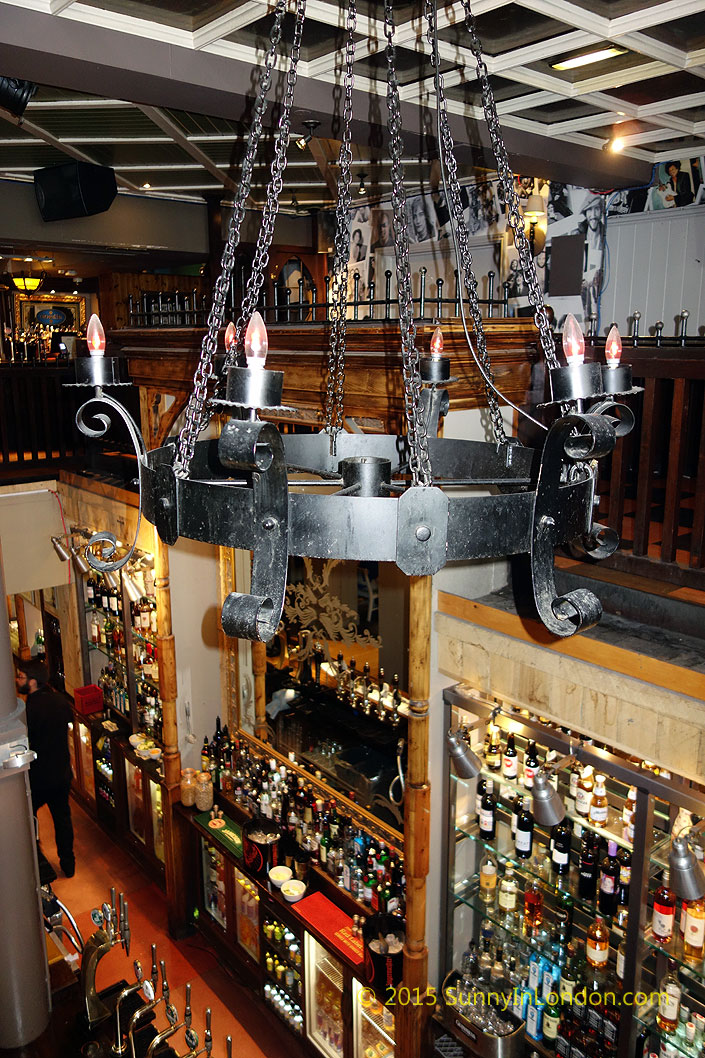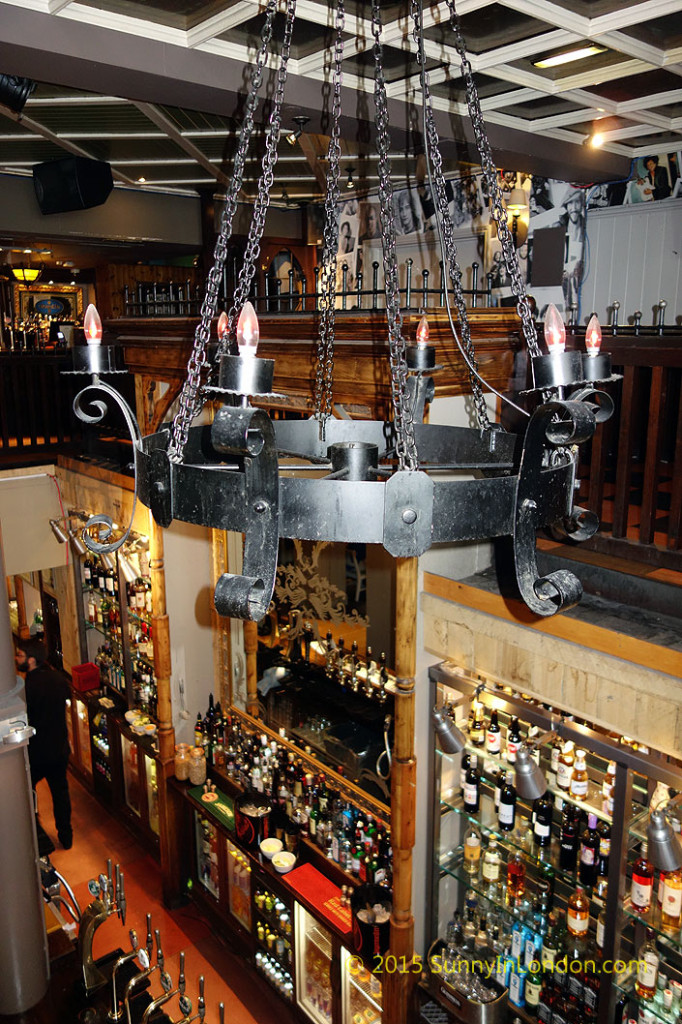 What unique Irish pubs in London can you recommend, Sunny friends? Are there any hidden pubs that you like to visit in London? Mr. Sunny relies on his knowledge and experience of being a lifelong Londoner, plus he highly recommends The Good Pub Guide
.