Can you name five life conveniences that don't exist when you compare life in the USA vs UK? There are a few every day hardships that Americans in London experience while living abroad that you would never guess occur!
These aren't fun things like certain American foods (Skittles, Mexican cuisine, peanut butter) or cool shops like Sephora. We are going to classify those items as amenities for this blog post.
I am writing about regular every day items. These are things you wouldn't notice as missing while in London on holiday. If you're making an international move through a company, you probably won't learn about them in your 'expat moving to another country research' either.
It isn't until your feet hit the UK ground and you start living that you'll suffer through the losses. And I mean, SUFFER!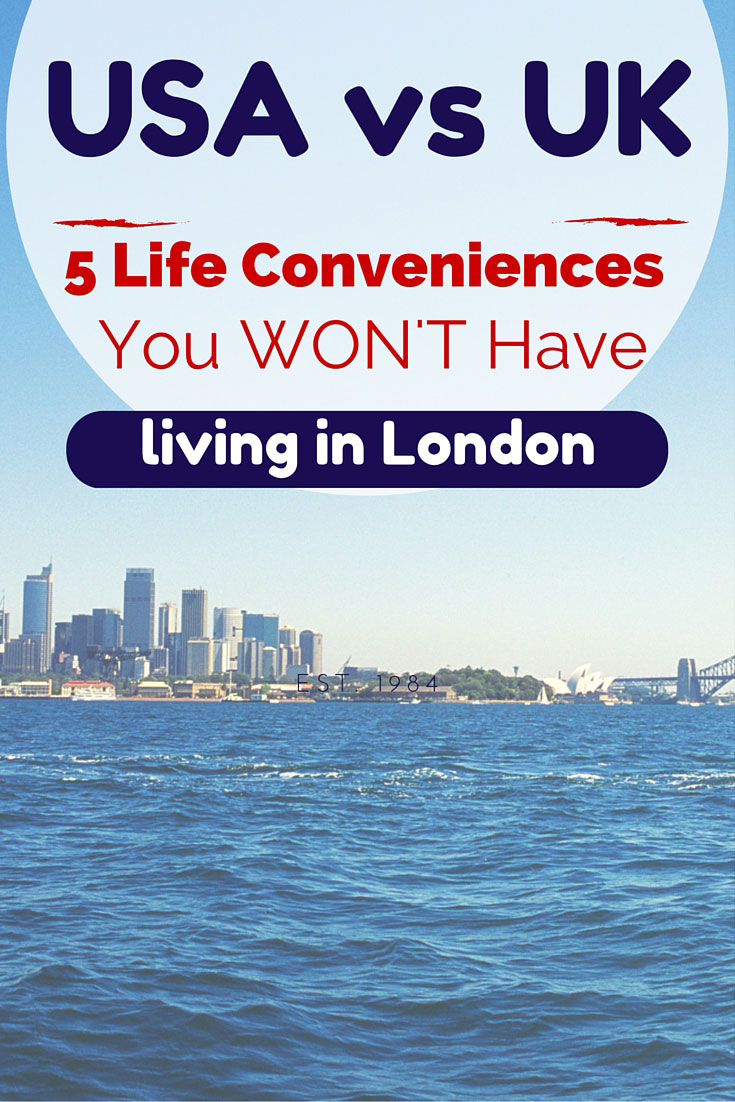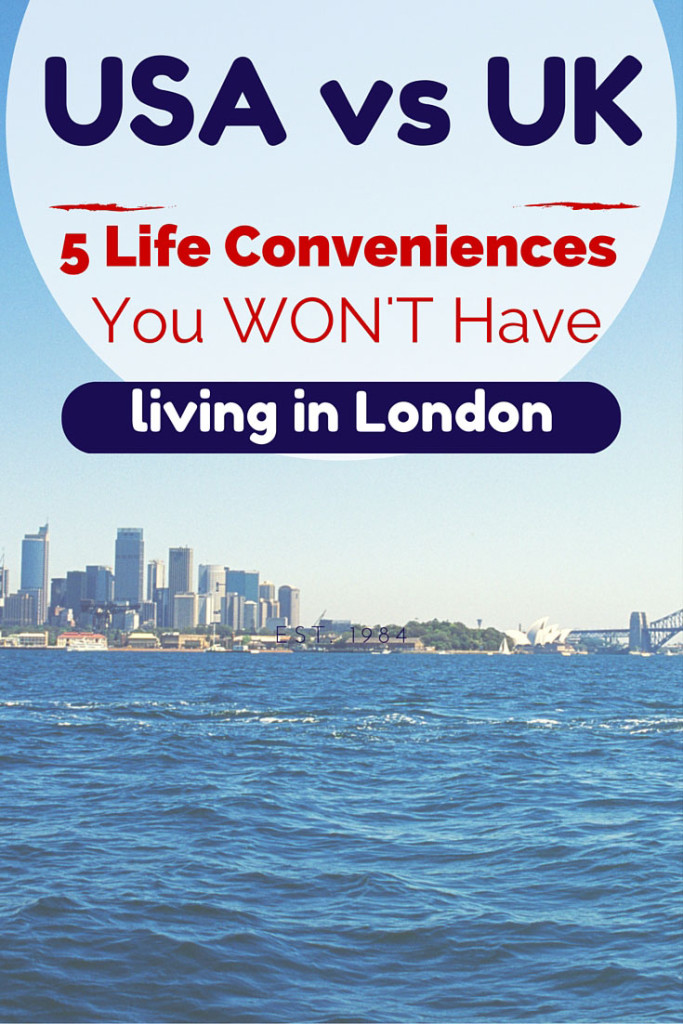 #1 USA vs UK- Forget a Filter
It's always tricky trying to determine if a British person is really making fun of you or just 'taking the piss out of you.' You have to filter through a lot of sarcasm in social and professional conversations. One thing you don't have a filter for, however, is your window in the UK.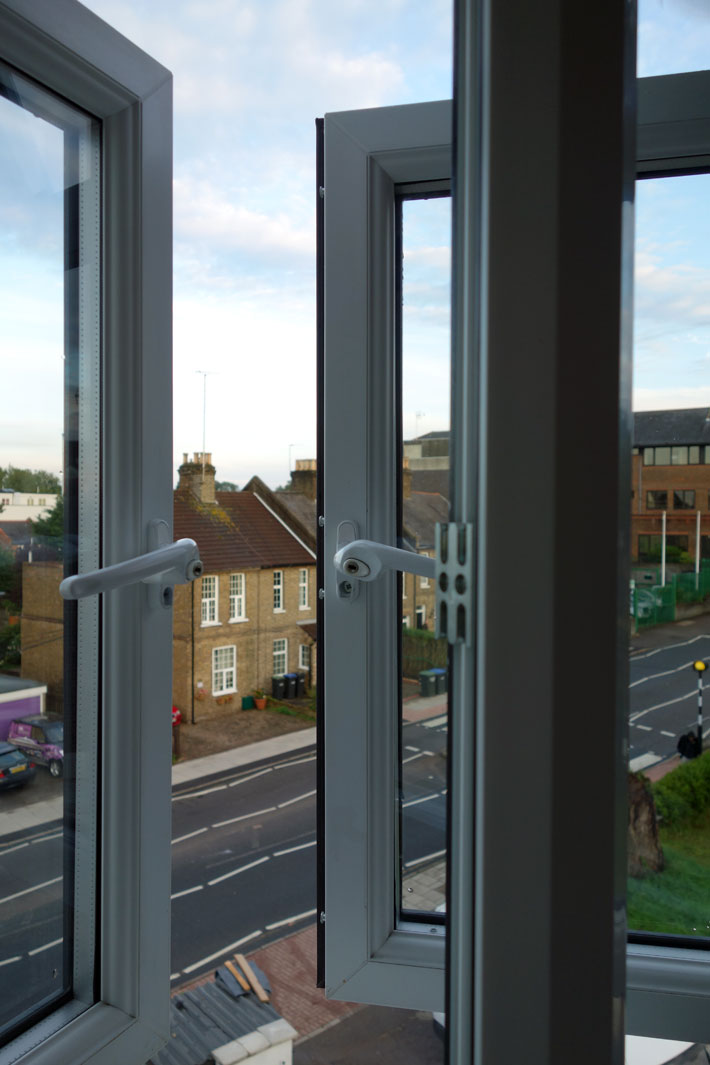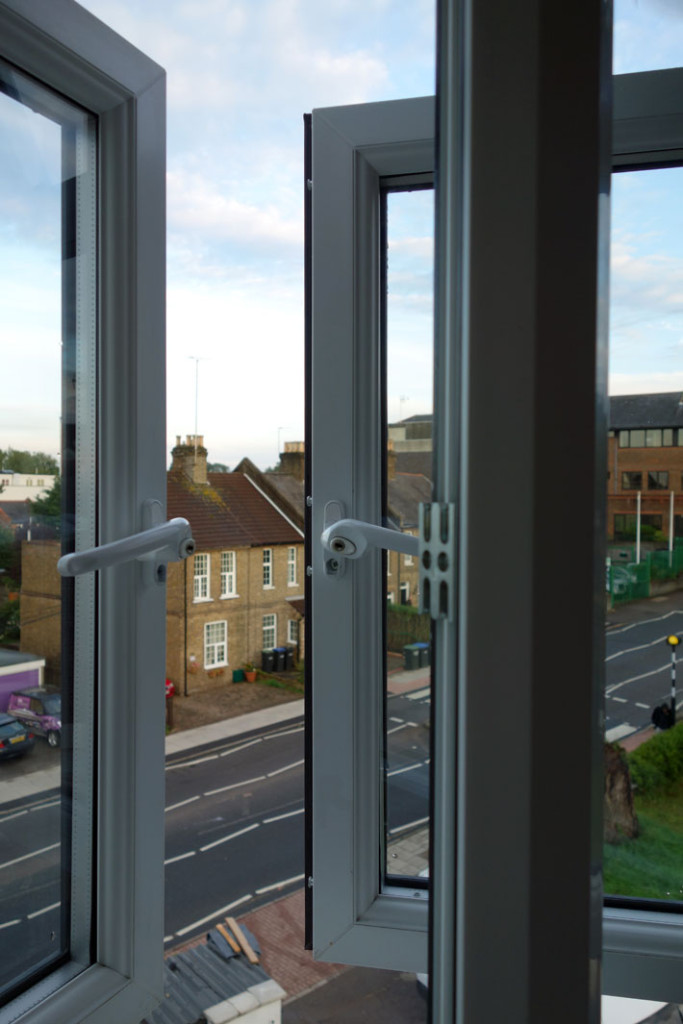 American friends, get ready to live without window screens. In several years, I have yet to see one in a London window.
That's right. For whatever reason, you won't find window screens in London. As a Florida girl who grew up in a state full of love bugs, leaping lizards, pooping Pelicans and 'no see 'ems', windows without screens are terrifying.
#2 USA vs UK- No Bathroom Blowouts
Spend time each morning blow drying and straightening your hair in the bathroom, ladies? Say goodbye to that too. If there is a plug in your bathroom, it's most likely for an electrical shaver and is shaped differently than other plugs.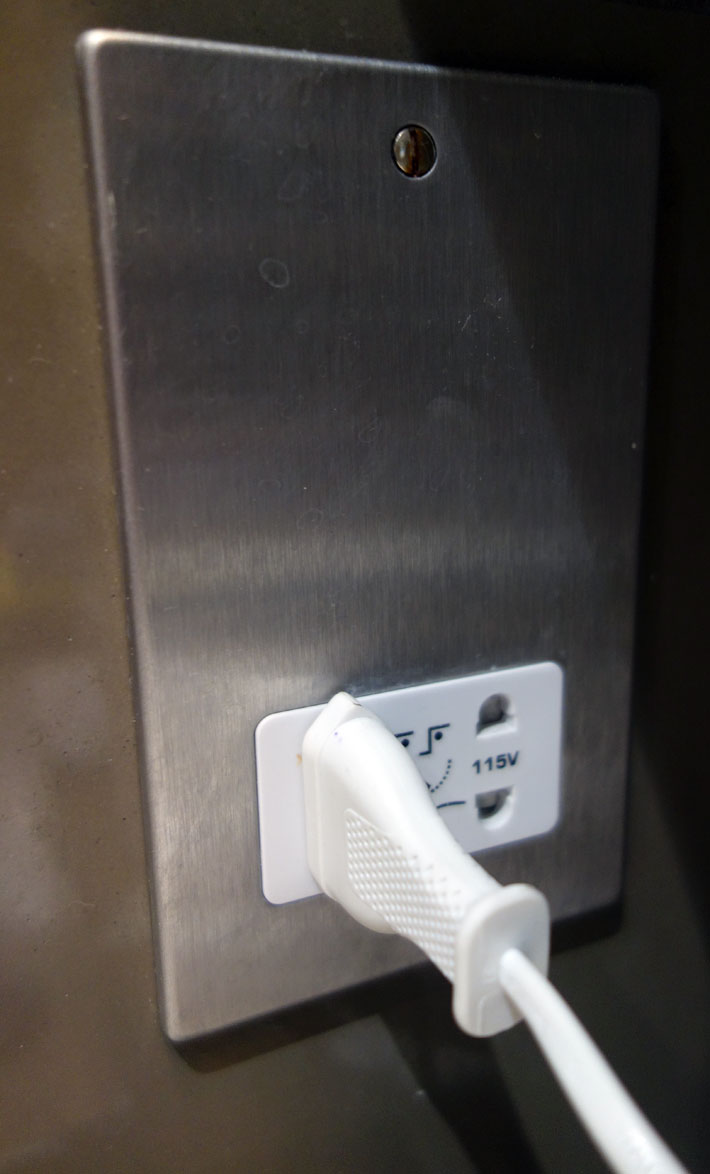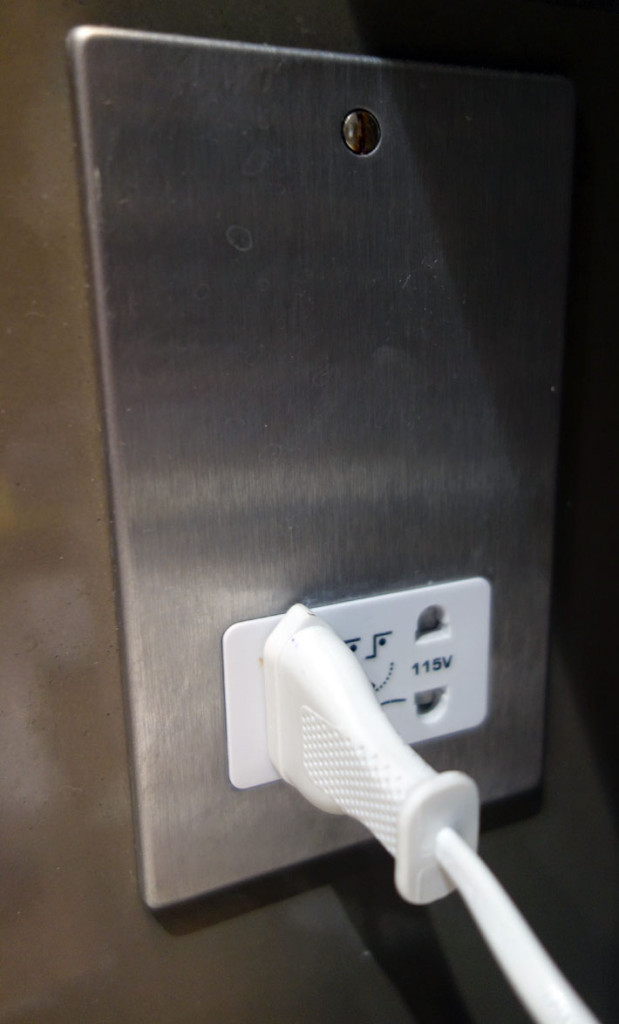 It's rare to have access to any small electrical appliances in the bathroom to do your hair. I'd love to know the reason for this, so I hope my British friends share their thoughts in the comments section. In our new flat, I literally had to buy a Plastic Frame Over Door Mirror
from Amazon UK so I could have see what I am doing to my hair with a blow dryer.
#3 USA vs UK- Pay Per Minute
While it's understood in the USA that long distance calls might cost money, depending on your phone plan, local numbers are always free.
In London I am always confused as to what numbers I can call and not be charged an additional fee per minute. Quite a few numbers, even though they are in London, can be pay per minute if they are companies or businesses. Don't assume that when you call a company like Delta Airlines that the number is 'toll-free.'
Make sure if you move to London, you check if the number you are calling is an additional charge or not prior to spending a long time on hold or in a conversation.
#4 USA vs UK- Let it Gooooo! Let it Goooo!
Be prepared to have a refrigerator and freezer which are half the size of what you have in the USA. For London readers, this was my kitchen in the three bedroom townhouse I owned in New York before I sold it and moved to London. Notice the huge shiny refrigerator…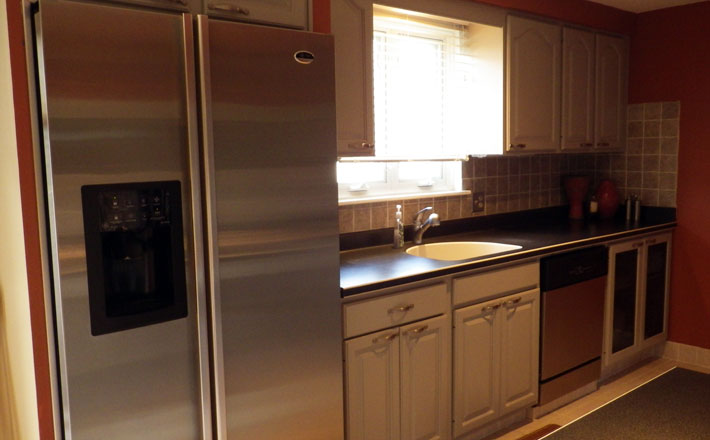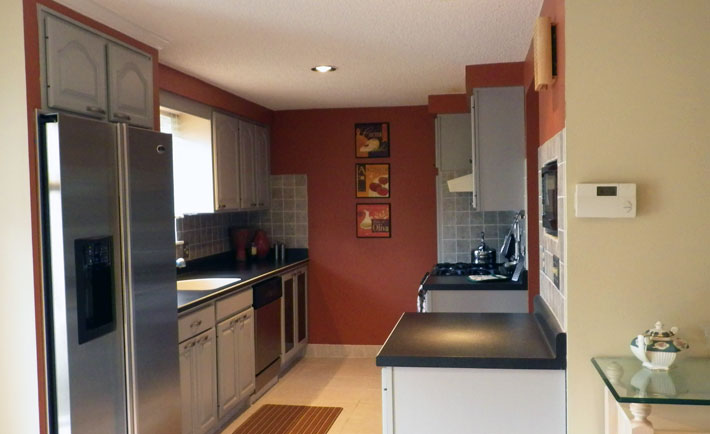 Further, I had an additional refrigerator and freezer in my garage, even though I lived by myself.
Americans, if you can picture a medium sized office refrigerator, that is pretty much what you'll have in London. Also, in smaller flats, you might even have these two appliances separated and in different areas of the kitchen, which brings me to our biggest difference…
#5 USA vs UK- Wash and Wear
Not only will your clothes washer likely be in the kitchen, but it's really possible you won't have a drier.
Yes, that is correct. I lived in a fourth floor flat (with no lift) that we were told would have a drier. It didn't. We also didn't have a balcony.
Do you know what it's like waiting days to have dry clothes because they're air-drying all over your flat? Mr. Sunny was advised he could not have friends in the flat until he entered and did a 'knicker sweep.' This means he had to make sure none of my knickers ('underwear' for Americans) were hanging up to dry in a visible area before he let in his mates.
Have you ever worn a pair of jeans that air dried? An American expat friend also living in London asked me once, 'So are you sick of wearing crunchy jeans yet?'
Eeek! That says it all!
Mr. Sunny and I now have the 'fortune' of having a flat that has a drier. It isn't even close to what you use in the USA. At best, it dries my clothes, sheets and towels about 80% after 90 minutes. I still have to hang sheets on furniture for some time before making a bed. Good times.
In America, having a separate washer and drier that are huge is fairly standard.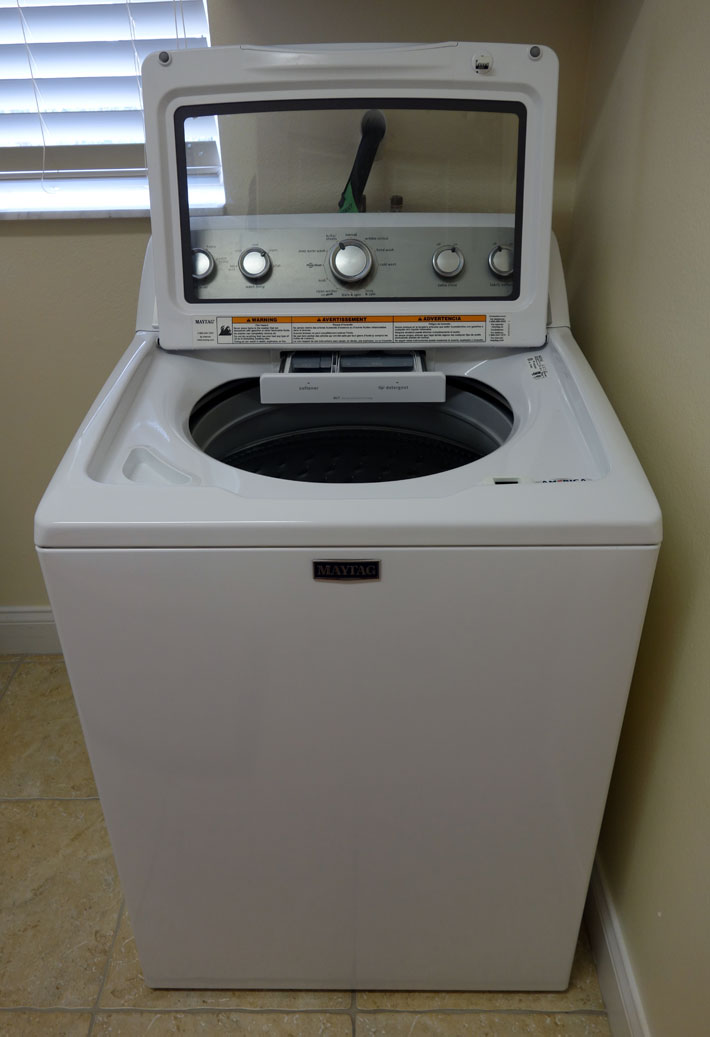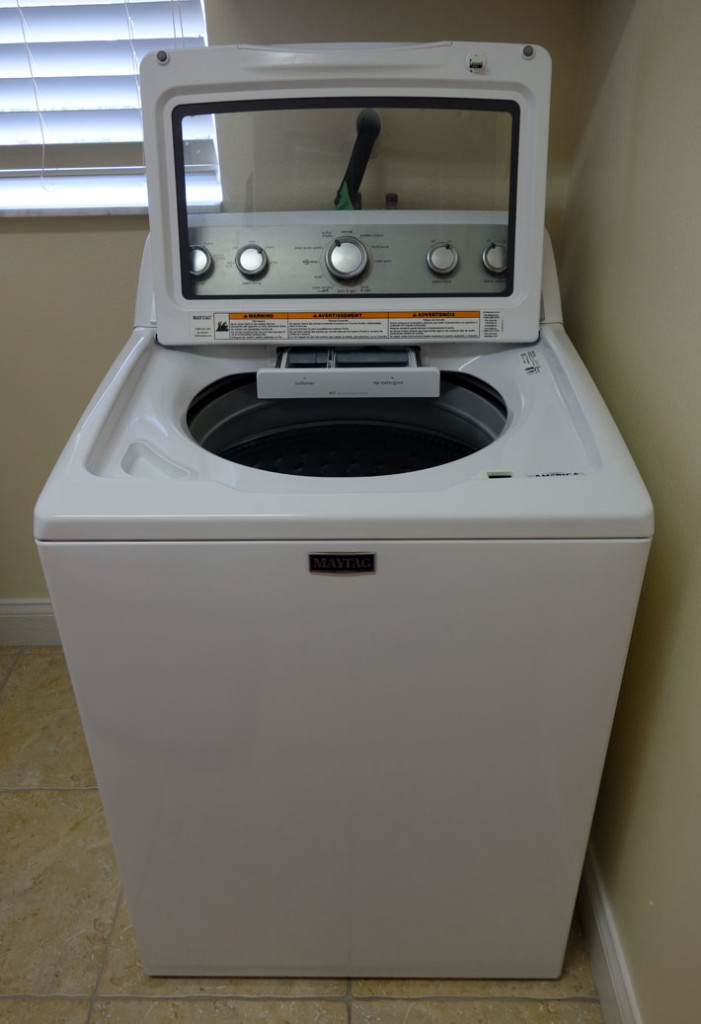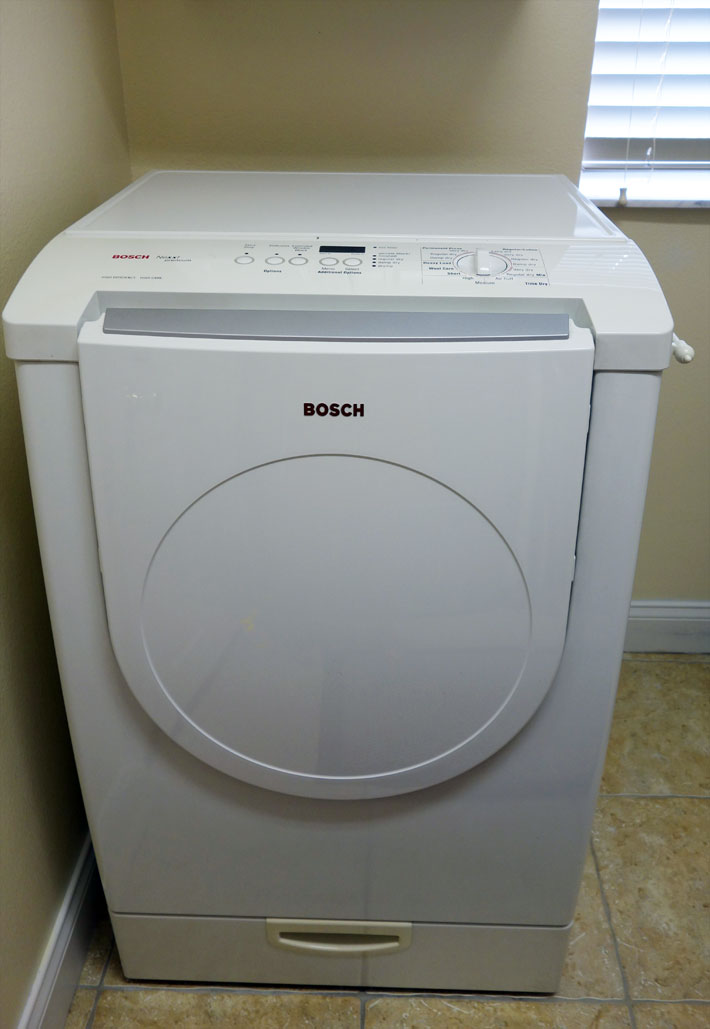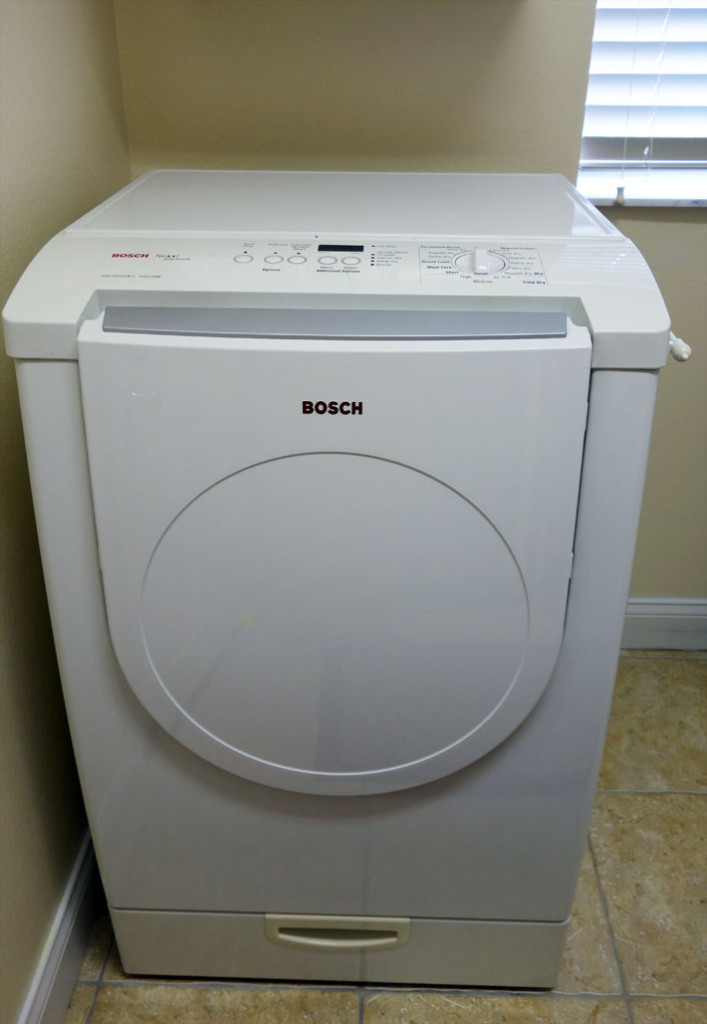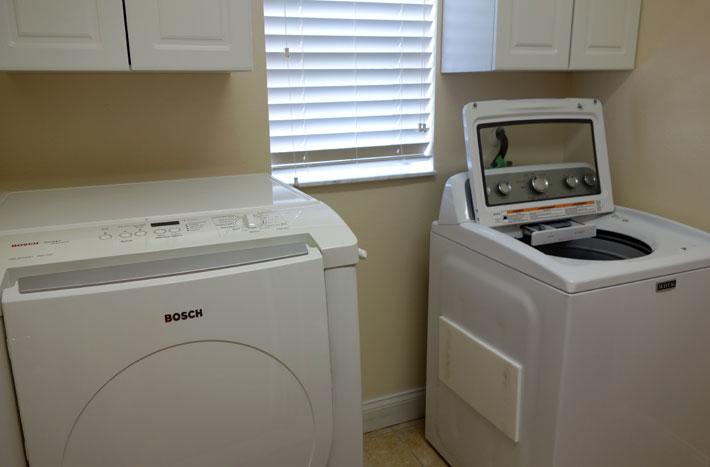 READ THIS SLOWLY and CAREFULLY if you are preparing to move to London:
– When you are looking at flats online, take a careful look at the kitchen. If a refrigerator isn't pictured, it could be either around the corner of the kitchen (yes, I've seen that happen) or behind a cabinet door.
Also, don't confuse a washer with a dishwasher in online ads for flats. In a picture, since you are not accustom to thinking about a clothes washer in a kitchen, you might not realise that's what you're seeing in the picture and may assume it's a dishwasher.
Be sure to inquire about a drier if that's important to you. You'll likely get a combination appliance, which means you can't do a load of laundry as you have a load in a drier.
I share current information about my washer/dryer experience and cons of living in London after eight years in the video below.
USA vs UK- Final Thoughts
While I love living in London, not having these basic life conveniences makes some days very tough. I've written about other things Americans will miss in London (like differences in Christmas celebrations) but would love to read what you can add, if you're an American expat here too. Finally, here is a review of my international shipping company and a discount on your shipping.
Also, if you're British and can add a reverse comparison, that would be appreciated by us all too!
If you're planning a visit to London, the Sunny News YouTube channel has regular updates of advice for things to do and what you'll need to know about London. This includes safety tips, pub advice, and a shopping guide.