Christmas Differences between the UK and USA
'Do they celebrate Christmas over there?' My American grandmother asked me this question once during our weekly phone call.
I think what she meant was, 'What do they do for Christmas in England?' or rather, 'What are the Christmas differences between the UK and USA?'
Most Americans have visions created by Charles Dickens dancing in their heads. They think Christmas celebrations in London involve Brits eating goose and hoping Jacob Marley doesn't knock on their door.
So, just to keep things real, I asked my London born husband to explain what he thinks Americans do for Christmas. His response, "Watch silly television. Have pancakes and syrup and bacon that isn't really bacon for breakfast. Eat dinner which is roast turkey with mashed potatoes and country gravy that's thick like what you get at KFC and corn, like creamed corn.'
He also added, 'Being American you probably don't drink too much, like us English.'
Well then.
To learn more about what he means, you'll want to watch this video on London pubs at Christmas.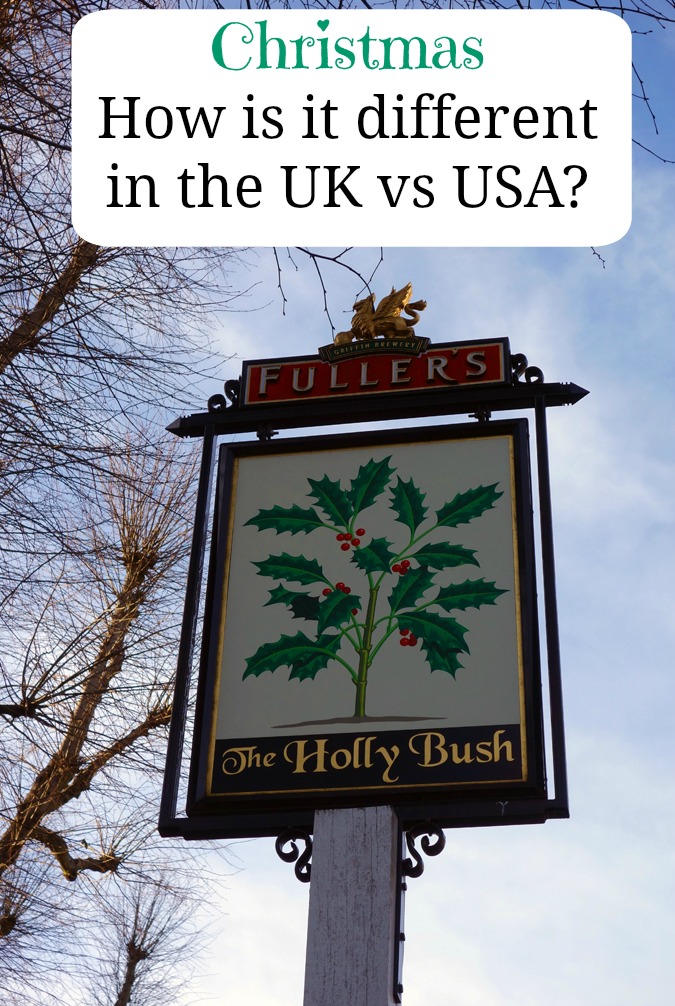 Christmas- Differences between the UK and USA:
Santa?
First, the Brits refer to Santa Claus as 'Father Christmas.' It's a very tough thing for me to remember when I am in a conversation with my English mates. Next, they say 'Happy Christmas' instead of Merry Christmas.
Ok then, that's sorted.
Christmas- Differences between the UK and USA:
On Your Mark!
I still can't figure out when Christmas starts England. I've had staff members in London pubs approach me about booking a work Christmas party. They start planning for the celebrations as early as then! In October, it's common for #Christmas to trend on Twitter in London.
Americans are notorious for excessive advertising and gluttony, but we still have an official line for the start of Christmas celebrations. Thank you, Thanksgiving.
In America, once the dinner dishes are cleared at the Thanksgiving table, it's time to get your Christmas gear on.
That actually could mean battle gear for beating crowds at malls. Up until recently, Black Friday was only an American shopping phenomenon. It didn't really exist in England. However, for some reason England had an onslaught of sales and super deals the day after 'Thanksgiving' back in 2014 which was the first year I lived here. I still can't figure out why but now it's become the norm.
Christmas- Differences between the UK and USA:
Decorations
You've probably all seen National Lampoon's Christmas Vacation
and Home Alone
.
Most Americans decorate their houses entirely in lights and other festive ornaments. That's not just a Hollywood portrayal.
In suburban areas of America, great rivalries take place during the holidays to see who can have the most glorious display of Christmas covering their house and yard. It can be quite a competitive atmosphere. And, then there's some that take the decorating opportunity to raise money for charitable causes. Check out this YouTube video which features the 'Best of Star Wars Music Christmas Lights Show'
In the suburbs of London, I rarely see houses decorated on a street. Usually 2-3 houses out of both street sides have some lights. The lights seem to be tossed haphazardly around a tree.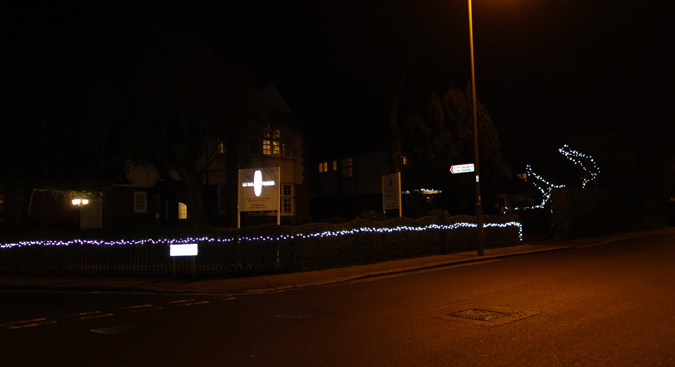 However, if you travel just 20 miles outside of London, you can see Hogwarts in the Snow, which is the Warner Bros Studio Tour (AKA Harry Potter Tour) covered in Christmas decorations. It's one of the things you would want to book ahead if you're planning on being in London during Christmas. This video below should help give you an overview of the the most important things you need to know about London at Christmas.
There are tons of events that sell out fast. One that I highly recommend researching for any time of the year, but especially December holidays, is the Candlelight Concerts. You can read my review of their Coldplay tribute to learn more about what you experience.
Christmas- Differences between the UK and USA:
Television
One of the toughest Christmas differences between the UK and USA for me is television. I just can't seem to find Christmas specials on TV in London, except for an occasional channel offer. Movies24 runs old Hallmark Christmas movies. But, I need my claymation and old school Christmas shows on constant replay to really get in the spirit.
In America, the titles below (Christmas Classics for Kids
, How The Grinch Stole Christmas
, and Fred Claus
) are each on a few times a week. I had to buy them in London because they are never on television during the holidays.
Christmas- Differences between the UK and USA:

Christmas Crackers
I learned about Christmas crackers the first Christmas I spent in London. Its concept is similar to a Thanksgiving wishbone but much prettier.
A Christmas cracker is a cardboard tube which has a present inside it. The tube is wrapped in colourful, festive paper. There is a banger inside the cracker, two strips of chemically impregnated paper that react with friction so that when the cracker is pulled apart by two people, the cracker makes a bang. This causes a loud snapping noise. The person holding the larger end gets to keep the prize inside. Note- since these are 'explosives' you can't put them in your suitcase. So, unless you buy them in the US, you can't take Christmas Crackers home as souvenirs if you're visiting from America.
These are some of my favourite themed Christmas Crackers:
Christmas- Differences Between the UK and USA:
The Pub
It is tradition to go to your 'local' in England on Christmas Day. The times I have been to our local pub on Christmas, it is absolutely packed. People bring their kids and dogs for a few hours to celebrate the holiday. It's open from about 12-2pm.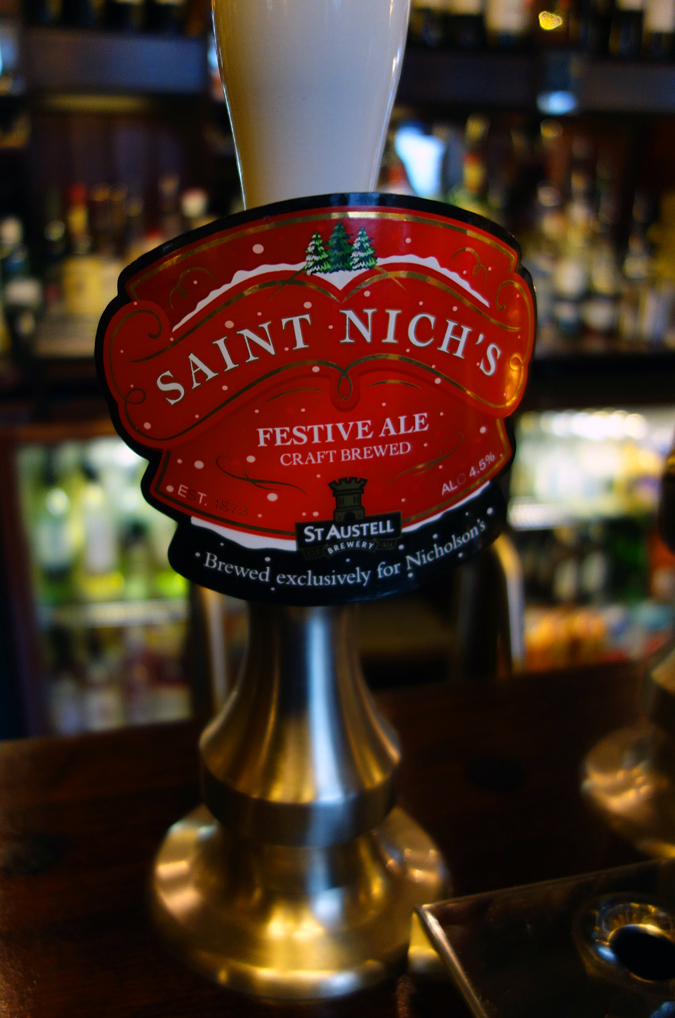 No, the kids and dogs aren't drinking. Well, the dogs might get a few licks of beer here and there, but please don't think the Brits are freely giving beer to their little ones. However, entire families are present and it's joyous. The beer is also flowing pretty steady.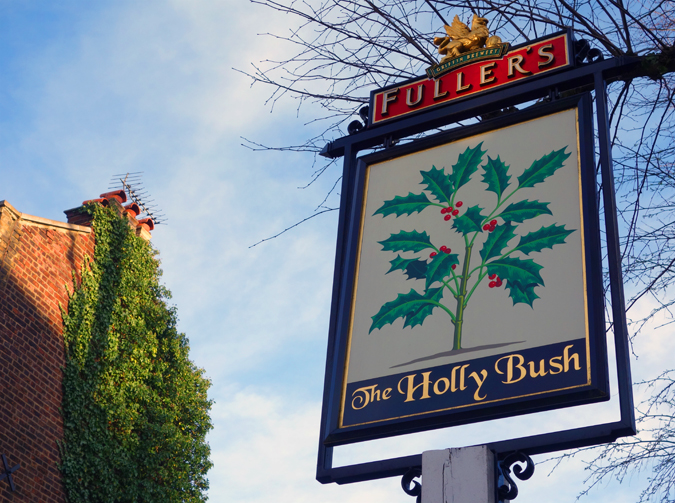 In this video, I show you the most iconic London Pubs to Visit at Christmas and fill you in on everything you need to know about festive drinking in London. (As if it's any different from any other day!)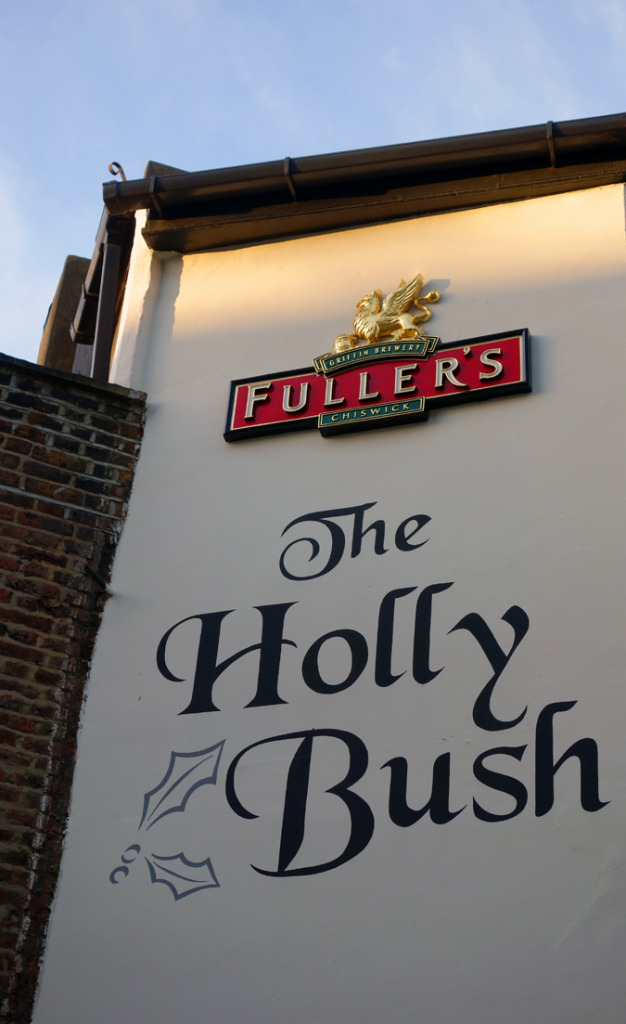 Christmas- Differences Between the UK and USA:
Boxing Day
I still don't understand Boxing Day. Traditionally, December 26th was a day that servants received presents. Literally, they would receive boxes with presents inside from their employers.
What I do know is that since it's a Bank Holiday, not much is open. Well, the pubs are open. Oh, and slowly there's more and more shopping going on here on this 'Bank Holiday.'
In America, the post-holiday sales kick off on this day.
Christmas- Similarities between the UK and USA:
Despite these differences, there are also some things that are in fact the same on both sides of the pond.
– There are major sales after Christmas. In London, they're referred to as the 'January sales' and last a little bit longer than American retail sales.
– Stores play Christmas music throughout the season. In England, it seems Paul McCartney's 'Wonderful Christmas Time' and George Michael's 'Last Christmas' are rotated around every other song. I've never once heard Madonna's 'Santa Baby.' I'm grateful for that.
– All those 'happy holidays' tend to drive some of us over the edge. Family arguments are at their peak in both the UK and USA over this stretch of time.
– Ugly sweaters/jumpers exist everywhere.
– We all like to open presents for Christmas.
– The red 'Starbucks' cup arrival is one of the most anticipated events of the holiday season in the UK and the USA.
I write often about Christmas Things to Do in London on my blog.
The best way to make sure you don't miss behind the scenes news about London's food, life, culture and events is to subscribe to the Sunny News email. If you're planning a visit to London, the Sunny News YouTube channel has regular updates which shows you what's happening here and gives advice for things to do and what you'll need to know about London.
For example, the video below outlines what you need to know about the changes to Winter Wonderland due to the pandemic. And I publish daily updates on my TikTok account too, if you're seeking the most current London food and events news.
If there is a specific topic or question you want covered, you can always request it in the comments section below or in a video's comments.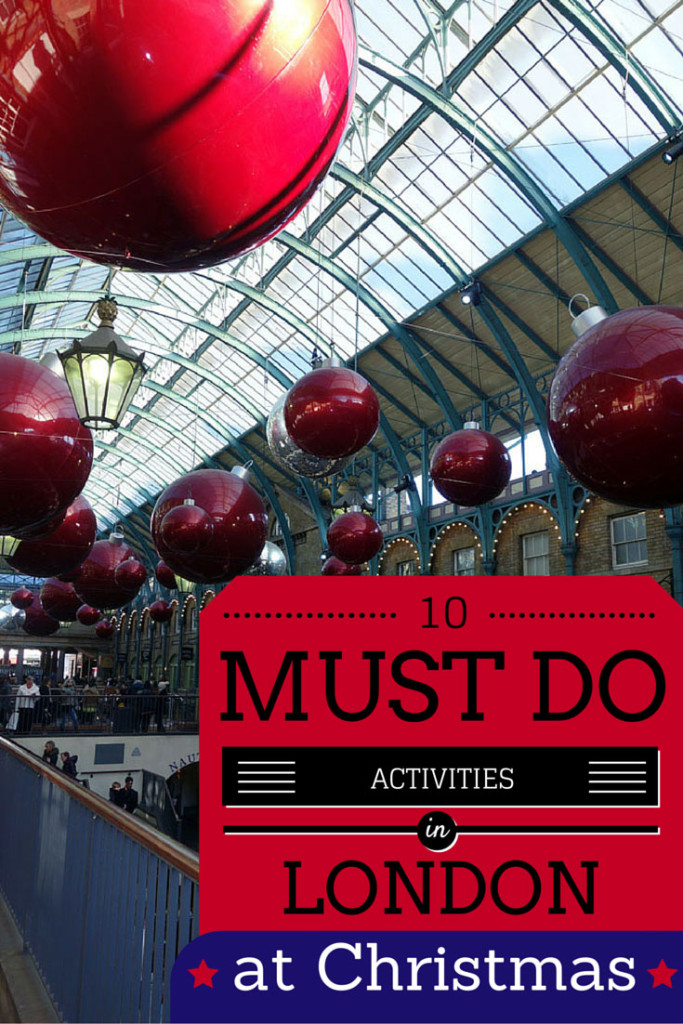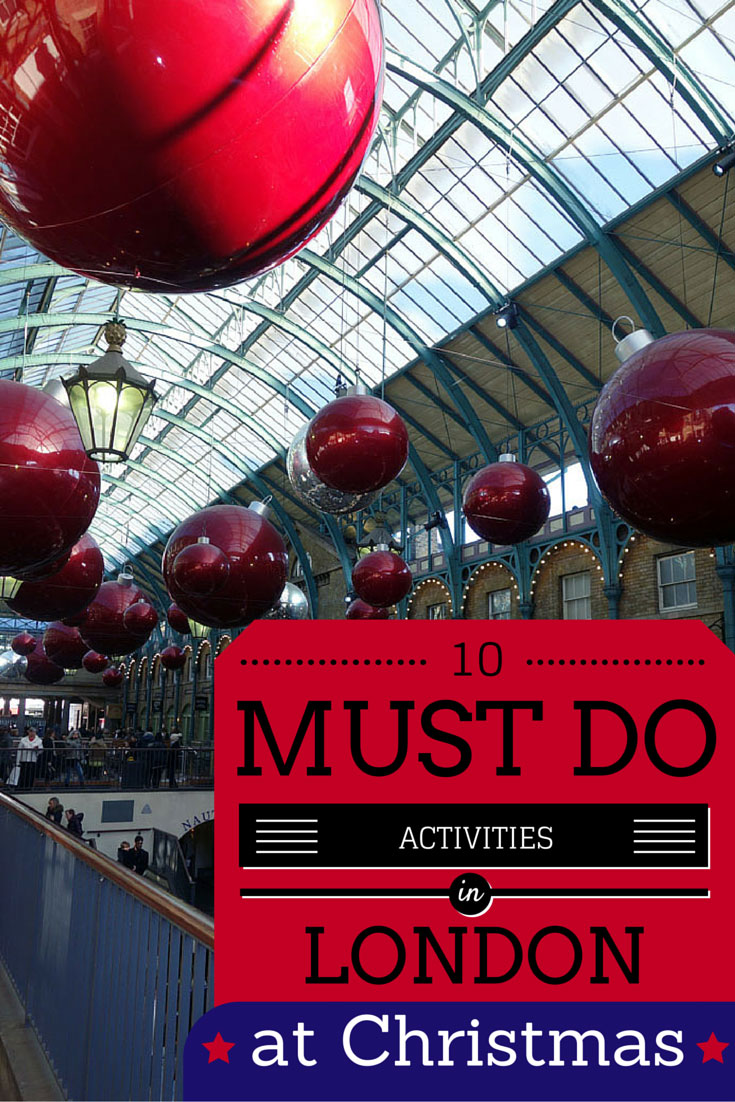 What can you add to these Christmas differences between the UK and USA? What do you think of Mr. Sunny's guess that there's more drinking in England for Christmas than in America?