Are you planning to move overseas? If so, there's no doubt you want to find the best international shipping company possible. Would you believe the shipping overseas process from the US to UK took me over three years?
Here is a summary of my saga and what you need to know for your move. (Oh, and make sure to see the end of this blog for a discount code for shipping!) (July 2018- Please see end note about discount)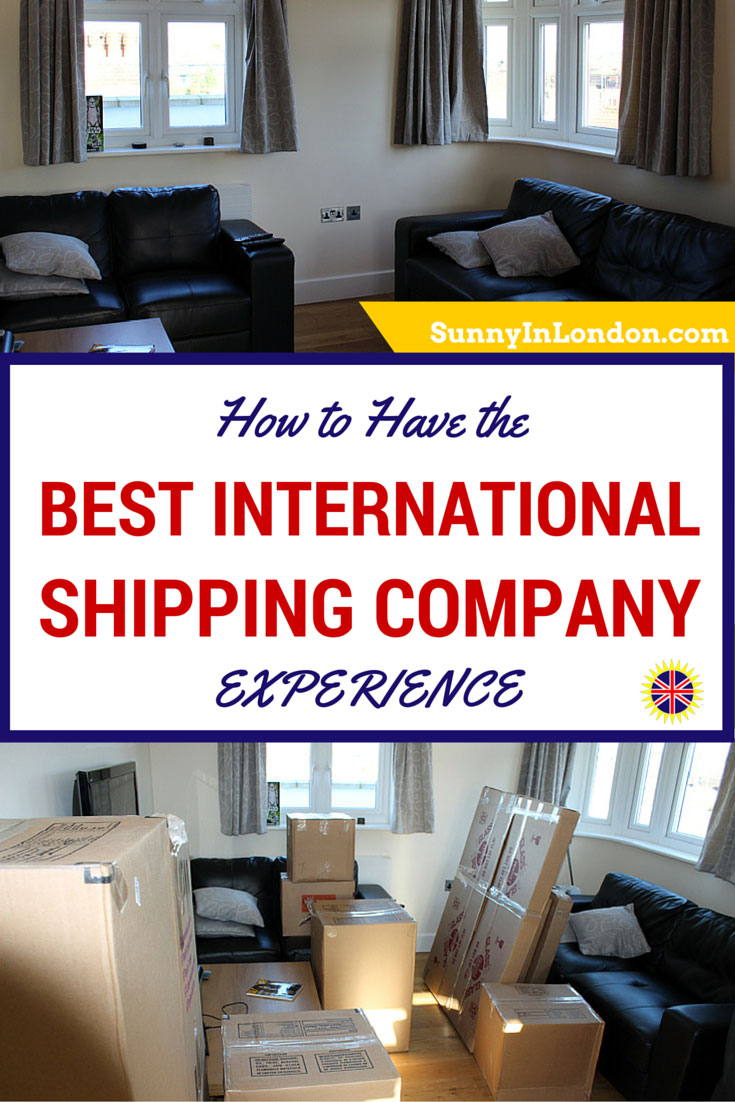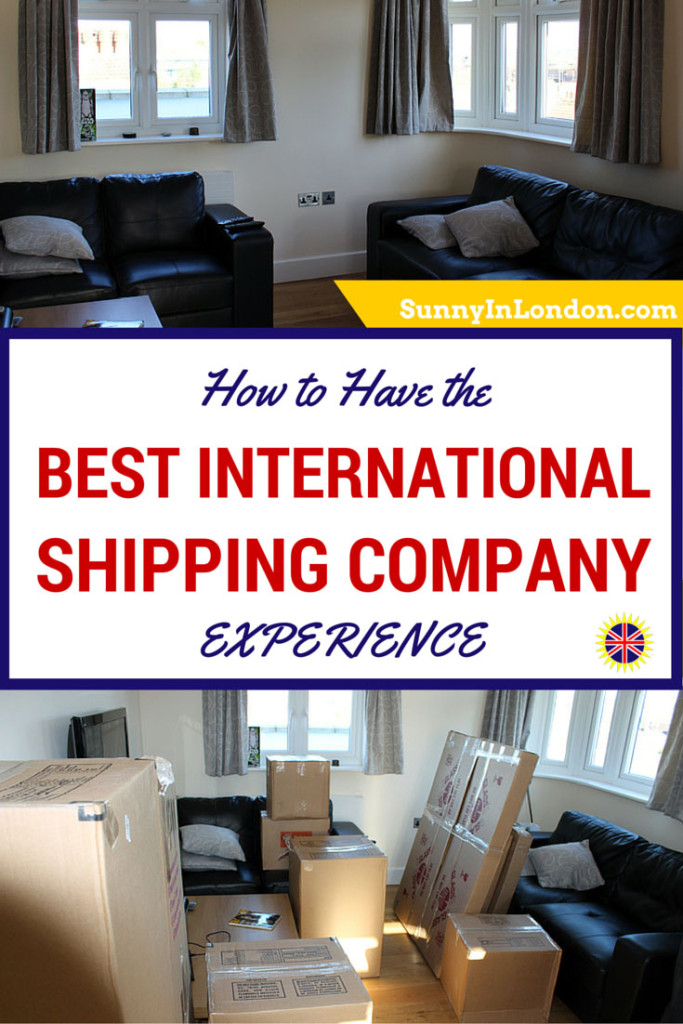 My Timeline:
November 6, 2012- Representatives from a local moving company packed up my belongings from my three bedroom townhouse in New York. Items were held at New York storage facility until UK Fiance Visa approved.
January 9 2013, UK Fiance Visa approved. See separate blog about the nightmare I experienced with this process due to a weather disaster.
February 2013- Decision to keep items in storage until London life settled and we found a flat large enough to accommodate my belongings.
March 2013-January 2014- Wedding postponed due to parent illness.
September 2015- Moved in to London flat that we love.
November 18 2015- UPakWeShip retrieves items from New York storage facility.
December 6, 2015- Items begin trans-Atlantic journey. (I requested they send them a bit later so they wouldn't arrive in London just before Christmas)
January 28, 2016, UPakWeShip arrived to our North London flat with over 45 boxes of my personal belongings. Delivery time took less than 2 hours.
The Best International Shipping Company Experience: Pre-packing
What I Did:
To make the international move easier, I put all of my furniture from my three bedroom townhouse on Craigslist in the US, with the exception of two cabinets and a wicker chest that I purchased from Pier 1. This is a photograph of the cabinet that I thought would never survive the move because it chips so easily. (It arrived flawless) 🙂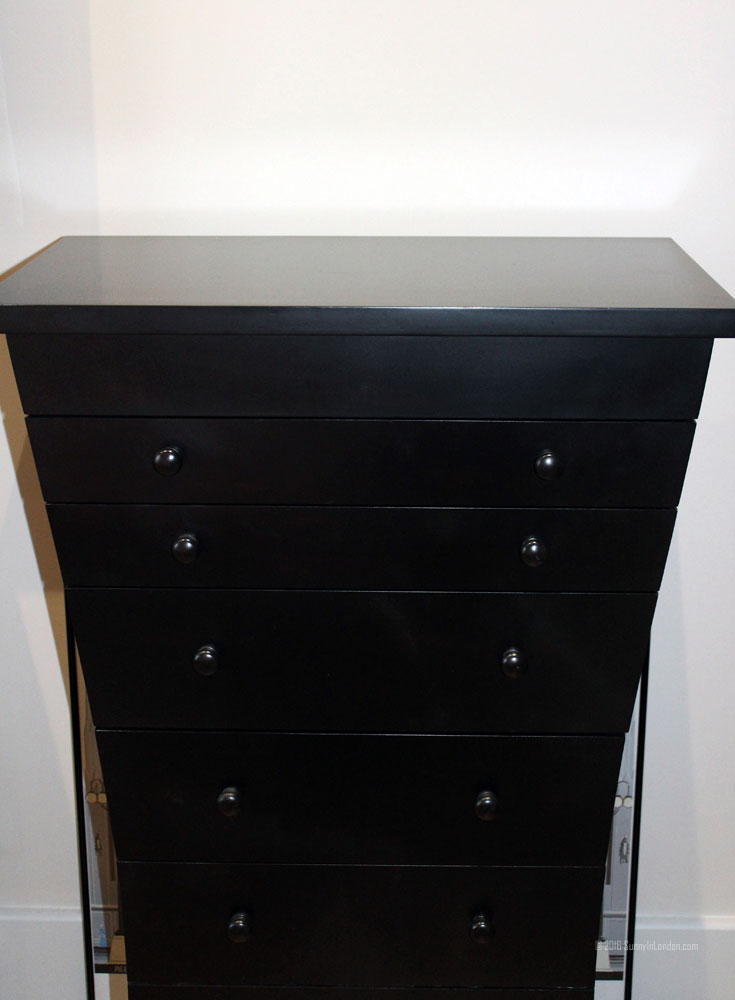 I chose to bring them because I knew they would fit somewhere in a London flat. I contemplated bringing this Queen-size bed because it would be less furniture to buy once settled in London.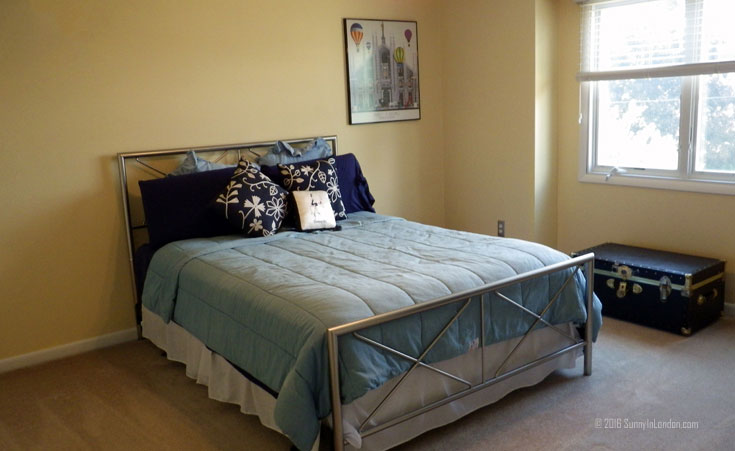 Next, my mother helped me pack 30 boxes full of my personal belongings. We documented nearly every item in each box as we packed.
I'll write separate blogs later on specific household, kitchen, electronic and clothing items I included in these boxes and how I chose them. In summary, everything but glass, odd shaped items and my Gucci, Prada and Michael Kors bags went in to the boxes we purchased from a local storage company.
Clothing I didn't like anymore or knew I wouldn't wear in London went to a local consignment shop. However, I packed two full size suitcases and a carry-on suitcase with items I would need during the estimated 6-10 weeks it would take for my shipping from the US to UK.
Tips for You:
Try to bring as little furniture as possible. If you don't know the exact dimensions and layout of where you will live, you could end up paying to ship furniture that you won't be able to use (or doesn't fit) in a new location.
Take the time to list the contents of every box for yourself and put it in a spreadsheet. This helps calculating insurance, organizing your unpacking, and remembering what you shipped internationally. Also, it will help clear your items in Customs faster.
Use the opportunity to offload stuff that is clutter or no longer of value/interest to you.
Best International Shipping Company Experience: Professional Packing
What I Did:
I arranged for a local moving and storage company to handle the remaining parts of packing my belongings. Like a sniper attack, the professional movers in New York packed the items efficiently and with care.
They put glass and china items like a set of 12 Waterford champagne glasses, martini glasses, and giant pasta bowls in Dish Barrels. They packed artwork, an ironing board, handbags, exercise equipment and wooden drying racks in to boxes. Finally, the New York movers also took four plastic bins that I had packed previously.
Tips for You:
Use social networks like Facebook to ask for recommendations for local moving companies with excellent reputations. Make sure you ask if they have climate controlled storage, if there could be the slightest chance your belongings being delayed in starting the international shipping process.
Have the professional movers pack very expensive items, glass or odd shaped things. It's worth the money for several reasons. Plus, what they pack is insured for damage upon arrival. If you pack a box yourself, there's little you can do if the items are damaged when you unpack it in your new location.
Pack tissue paper in between all of your clothes. I never imagined my items would be folded for three years. My coats packed with tissue paper looked fine when I removed them from the plastic bins.
Best International Shipping Company Experience: UPakWeShip
What I Did:
Searching for an international shipping company is not easy. To get a quote, I had to complete a page of information which triggered tons of email responses. Then, I would have to wait for a shipping company representative to contact me by phone. Trying to remember which company said what was a nightmare. This stalled my process quite a bit.
Eventually I discovered UPakWeShip online. The company handles overseas shipping from New York or anywhere else in the USA.
They also handle moves to:
– the USA, UK, German, or anywhere else in Europe
– Australia, New Zealand, Canada, South America, Asia and Southeast Asia
If I could summarize the entire experience with them in one word it is: easy.
I was put in touch with Mark Nash, who throughout my entire experience was always very accessible, informative and friendly. He moved from London to the USA himself, so this made my trust in him even greater.
He understood that my items had been in New York for nearly three years and was eager to assist in reuniting me with them. In fact, many times Mark and his employees were ready with information faster than I was during the process.
We discussed my shipping rate for the 2 crates weighing approximately 2100 pounds (272 cubic feet). In addition, I learned about insurance options (which was complicated because I had packed many boxes myself and had professional movers) and the UK Customs clearance process.
Their website says they will 'get your belongings there safely and save you money.' True. And True. Mark indicated that it would be cheapest for me to pay for the second floor delivery in my initial check rather than upon arrival. This was one of the many money saving tips he provided me due to his strong experience with international shipping.
For more insight on the moving process, Mark has a free eBook available for download.
Tips for You:
Be sure to thoroughly understand the insurance process before you enter an agreement with a company. Also discuss timing and any potential additional charges that could happen outside of your quote.
Add time that the international shipping company predicts for you because you never know what will happen. My items were held at UK Customs extra time due to the fact they had been in storage for long, and this raised questions. I had to provide additional documentation to account for this. Luckily, Mark and his employees knew exactly what to do to handle the inquiry.
Best International Shipping Company Experience: The Delivery
What I Did:
Prior to the delivery, I gave our flat a good clean. This is the calm before the box storm…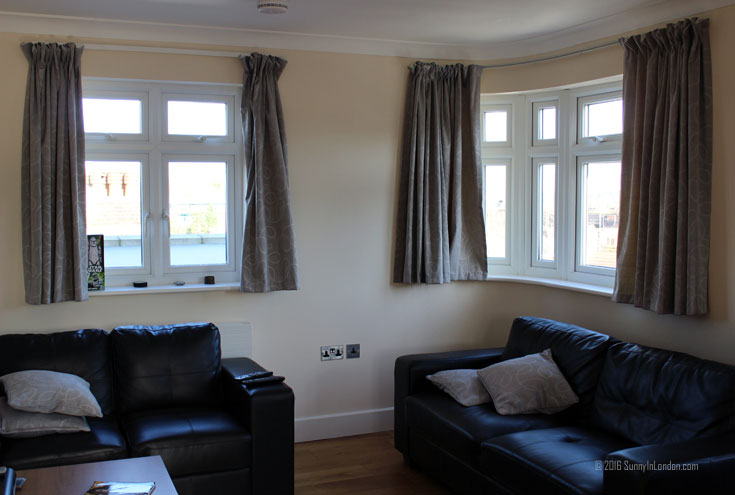 I knew once the boxes arrived it would be chaos for a while.
UPakWeShip showed up exactly within the timeframe they indicated. A team of three guys moved my items quickly in to our flat to the room and place I indicated. The spreadsheet I had of my belongings really facilitated this.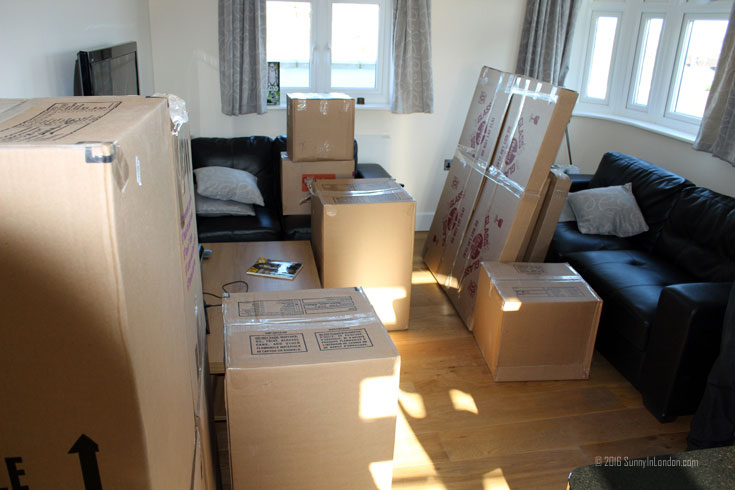 A fourth member of UPakWeShip documented everything with an iPad, including pictures of the process. I also had a camera on deck.
We chose not to have them unpack all the boxes, even though this was available and paid for. Because I knew I would need to wash all my dishes and glasses plus buy cabinets to store them, it seemed silly to have everything unloaded without somewhere to store it.
They did unpack the artwork, furniture and a select number of boxes.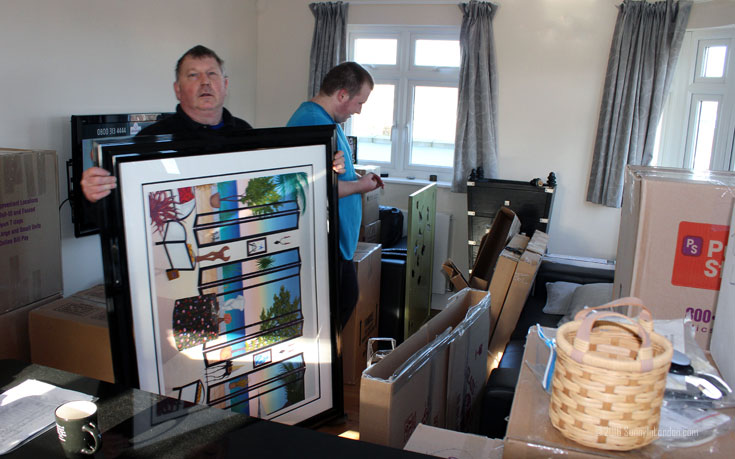 Fortunately, the only item that was affected by the move was one of my storage cabinets. As they unpacked it, one of the four legs was broken. However, this seems to be from the storage company and how it was initially packed. UPakWeShip was quick to take many pictures of the item, as was I. To be honest, with the amount of glass, artwork and other boxes I shipped, I can't believe this is the only thing that 'went wrong' with the process.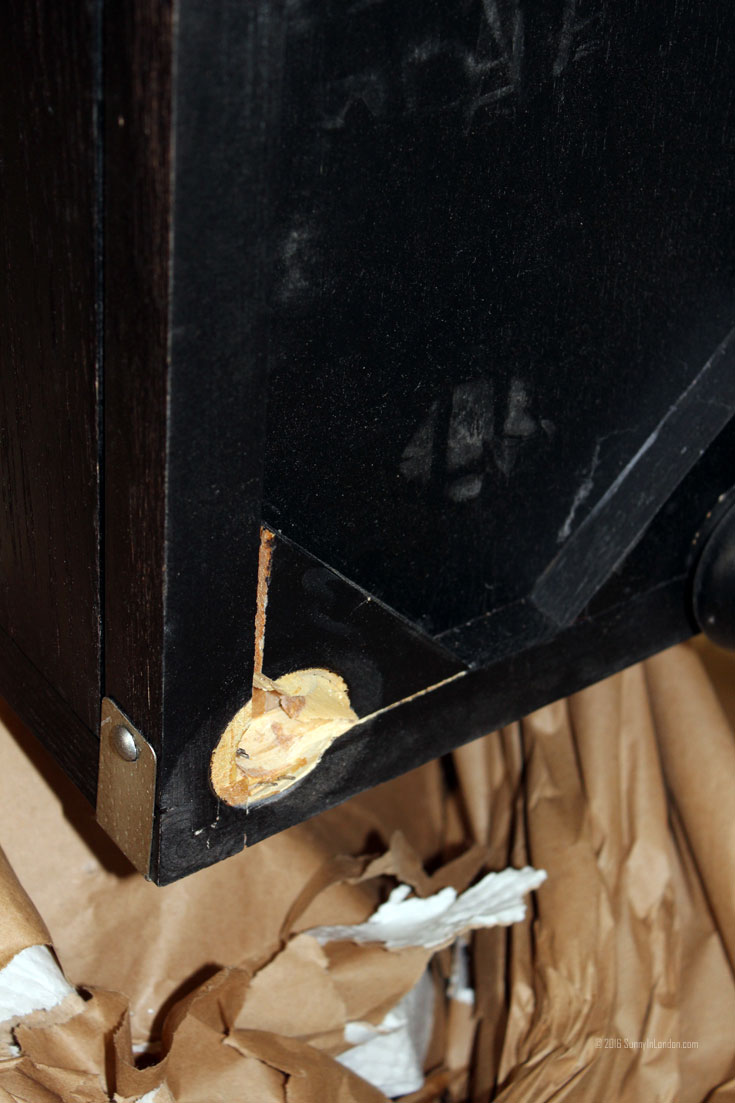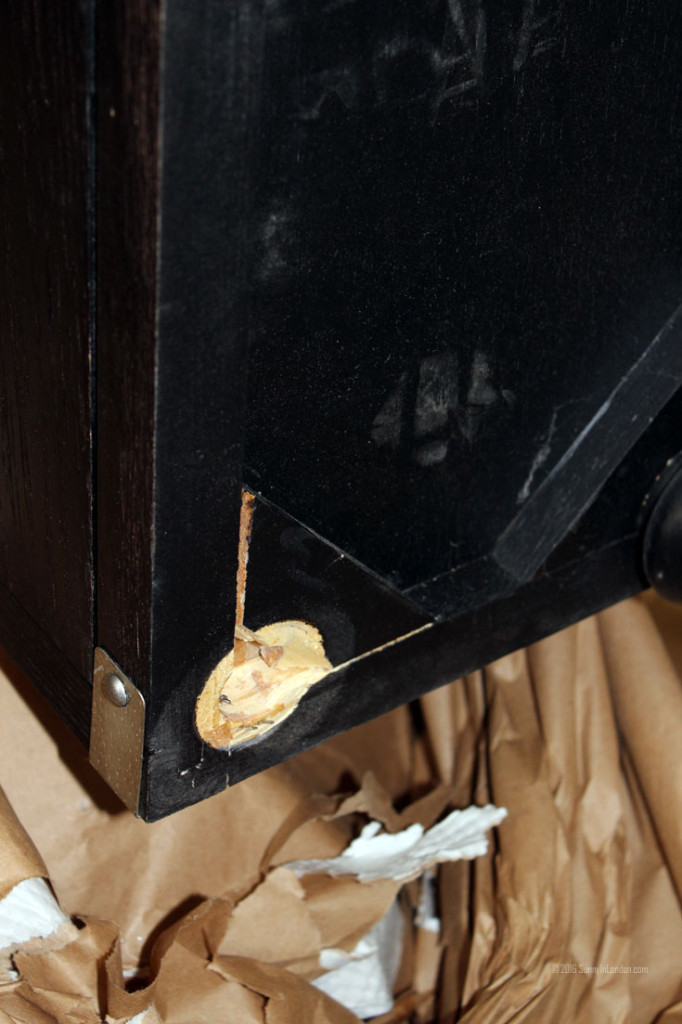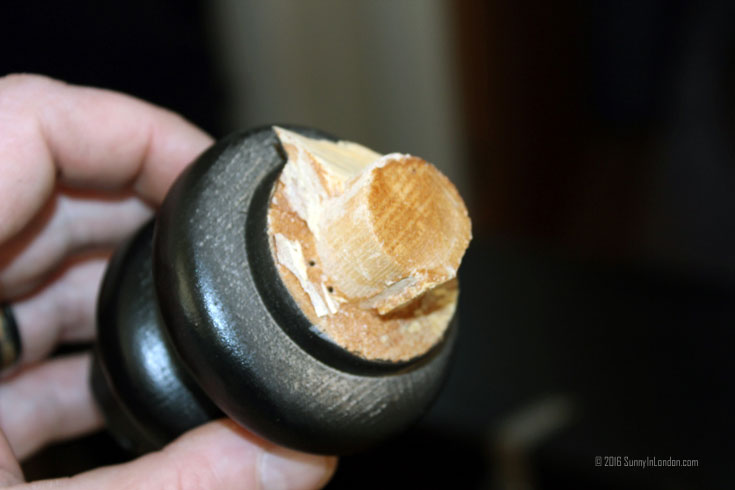 Tips for You:
Discuss parking arrangements with the company prior to scheduling your delivery date. In London, you might need to purchase a parking permit for the company in advance.
Try to have at least two people available for the delivery. When I was busy guiding the placement of boxes, my husband assisted with taking pictures and answering other questions the movers had.
If you aren't going to have the movers unpack items, make sure you have a plan for debris removal. Luckily, my husband was able to take crushed boxes and packing paper to a dump facility in London. That is an additional charge there.
I did receive a discount on my shipment because I planned to write a review on the company and process. It in no way affected my opinion of UPakWeShip. Think about it- if a company destroys your personal belongings- the last thing you would do is hold back the information on the internet! Now, I wish I could just snap my fingers and have all this fit neatly in to our flat 😉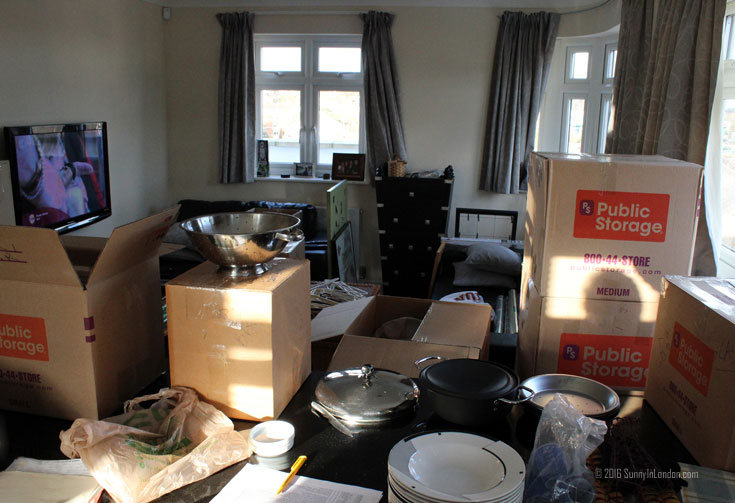 If I ever need anything shipped in the future, there is no doubt in my mind that I will contact the best international shipping company in my opinion. They are also on Twitter and Facebook.
Please know that your own shipping experience could be different based on what you are sending, how you pack it and where you are going.
The Best International Shipping Company Experience: Discount
If you do choose to follow my recommendation for this international shipping company, UPakWeShip is offering Sunny in London readers a discount if you quote my promotional code at the time of your inquiry.
For this code, simply Contact Me. I'll reply with the promotional code and answer any questions you might have about my experience. Please leave comments you have about your international shipping experience below to help others who are planning to move overseas.
Finally, a huge thank you to Mark and everyone at UPakWeShip for the amazing service. My stuff, after three years of sitting in a warehouse, is finally with me. These are a few shots they took to document the story too…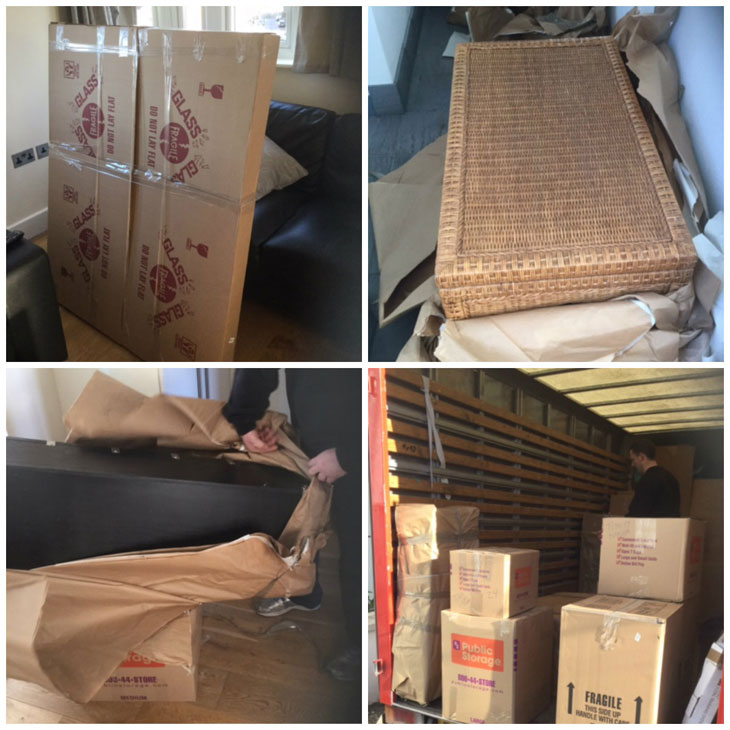 July 2018- Please note that this discount code has ended. However, I still without a doubt continue to recommend this shipping company.
If you're planning a move to London, you can subscribe to my YouTube channel too. It shows advice for living in London, as well as event, attraction and things to do guides.