'London South Bank, you're it!' That's what I thought when a TravelEx representative contacted me about what I would do if I had the equivalent of $150 to spend in London on one day.
When I first moved here, the London South Bank area wasn't nearly what it is today. For that reason, it's always been curious to me. Seeing the London Eye transform the skyline and become such an engrained image so fast in a city so old is amazing.
To start my London South Bank attraction marathon, I first hit the Russell Square TravelEx branch on a Friday afternoon to pick up the Multi-currency Cash Passport. The currency app I use predicted that $150 would equal £105 on that day's rate.  I was ecstatic when the TravelEx rate translated to the card having a £114 balance. Wahoo!
I already felt like a winner.
That rate is better than anytime I've transferred money over from a US bank to London. And it's better than any rate I've received here with an American credit card.
With my cash passport and a hefty bag of electronic blogger equipment, I left my flat to hit London South Bank on a beautiful, sunny Saturday morning.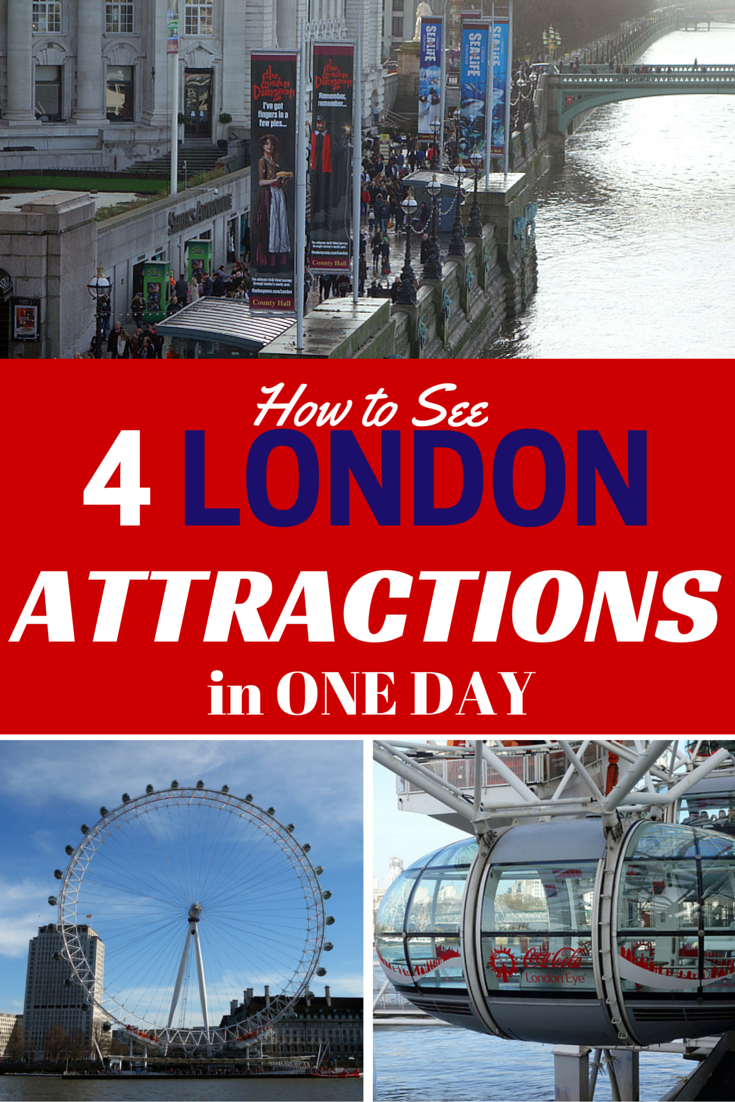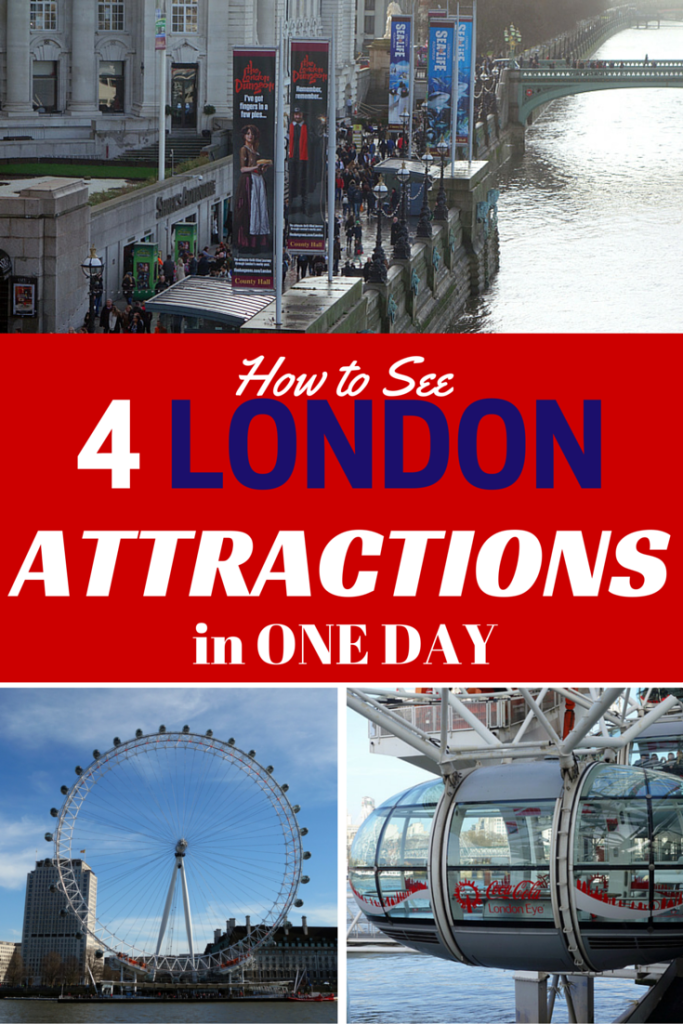 London South Bank: The London Eye
I enjoyed a 30-minute rotation on this London attraction in 2014. But, it made sense when playing tourist in the town for a day to kick off with something iconic.
Arriving at Waterloo Station at 9:20am, I walked to the London Eye Ticket Office to purchase tickets for all four attractions a bit before the scheduled opening office time of 9:30am. If you want to save money through purchasing combination tickets, you can do that there. You can save even more by doing it online days in advance. Either way, you physically have to pick up combination tickets at this office.
I followed the Advice for Riding the London Eye that I posted after the first visit.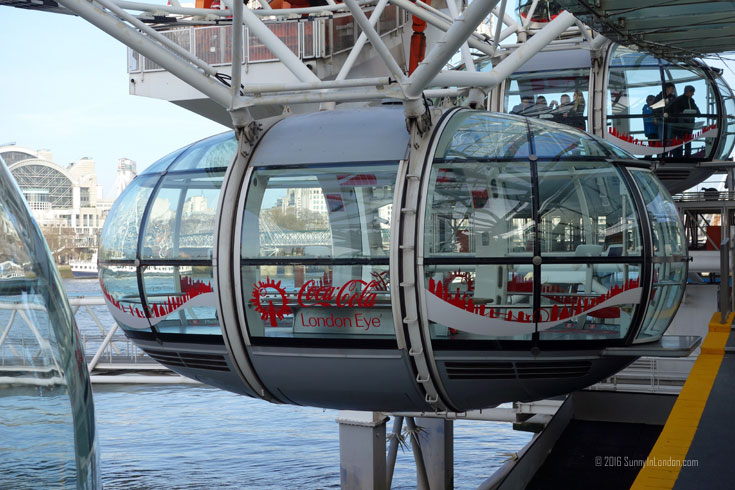 Sure enough, all my suggestions worked. I knew exactly where to stand and what to do.
Great shots and great view.
I just had no control over the morning dew.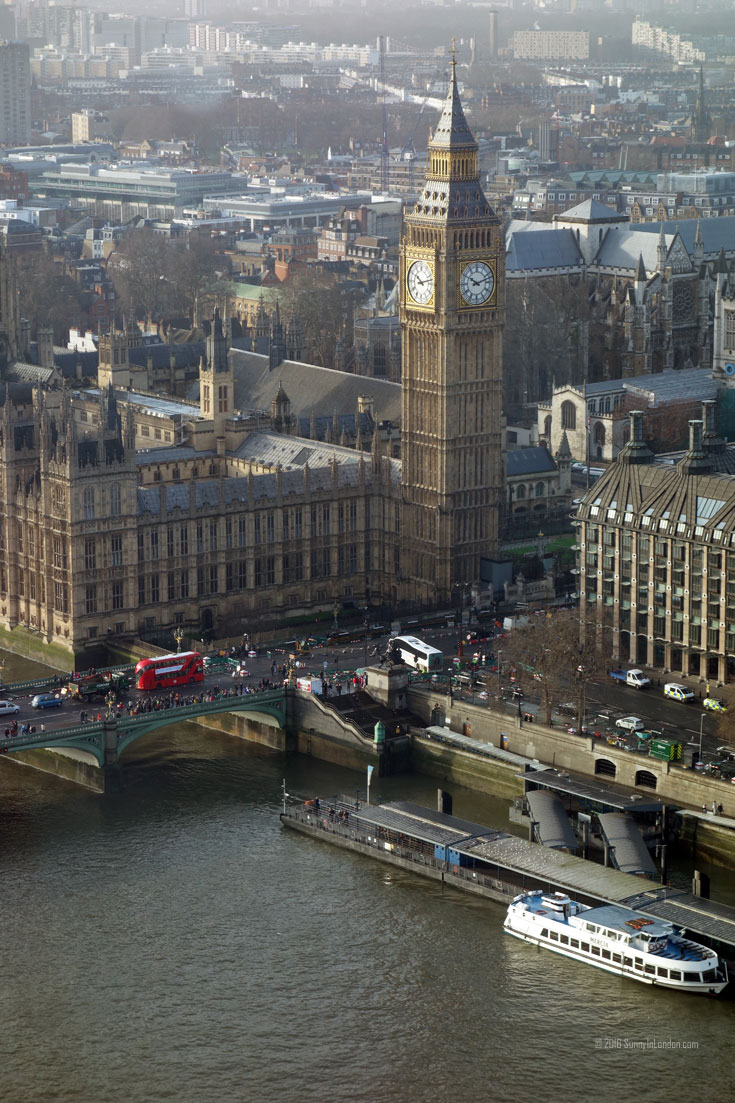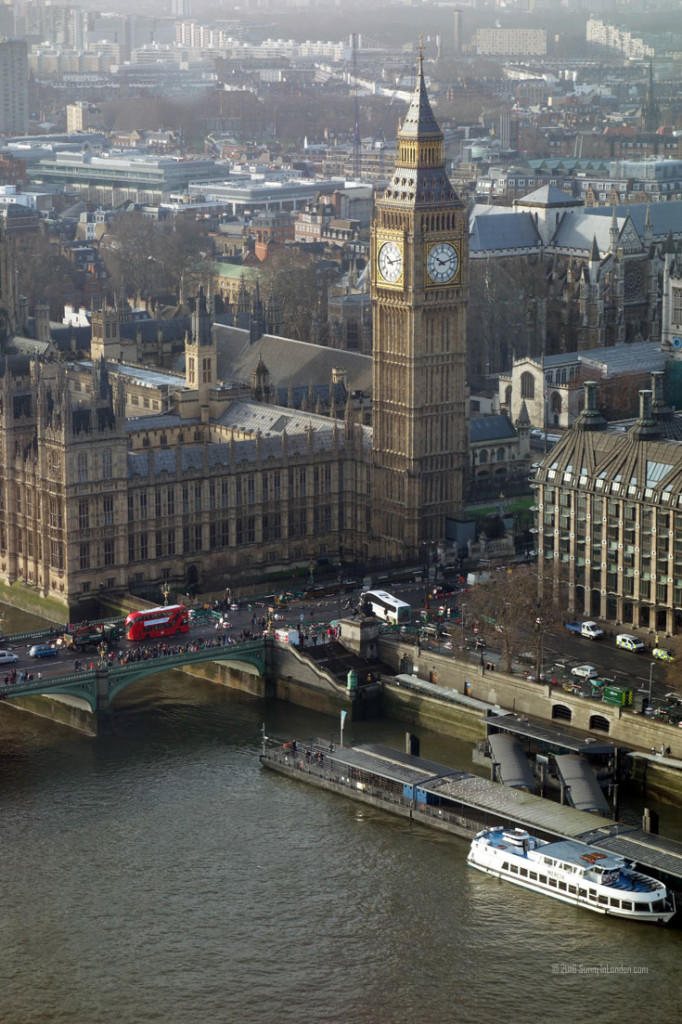 London South Bank: Shrek's Adventure
A little after 10:30am when I left The London Eye, I walked over to Shrek's Adventure to book a show.
When set for the 11:15am tour with Shrek and Donkey, I went to London Dungeon and booked a 1:00pm show. My combination tickets allowed me to use the priority line at the Aquarium, so I didn't need to book in advance there.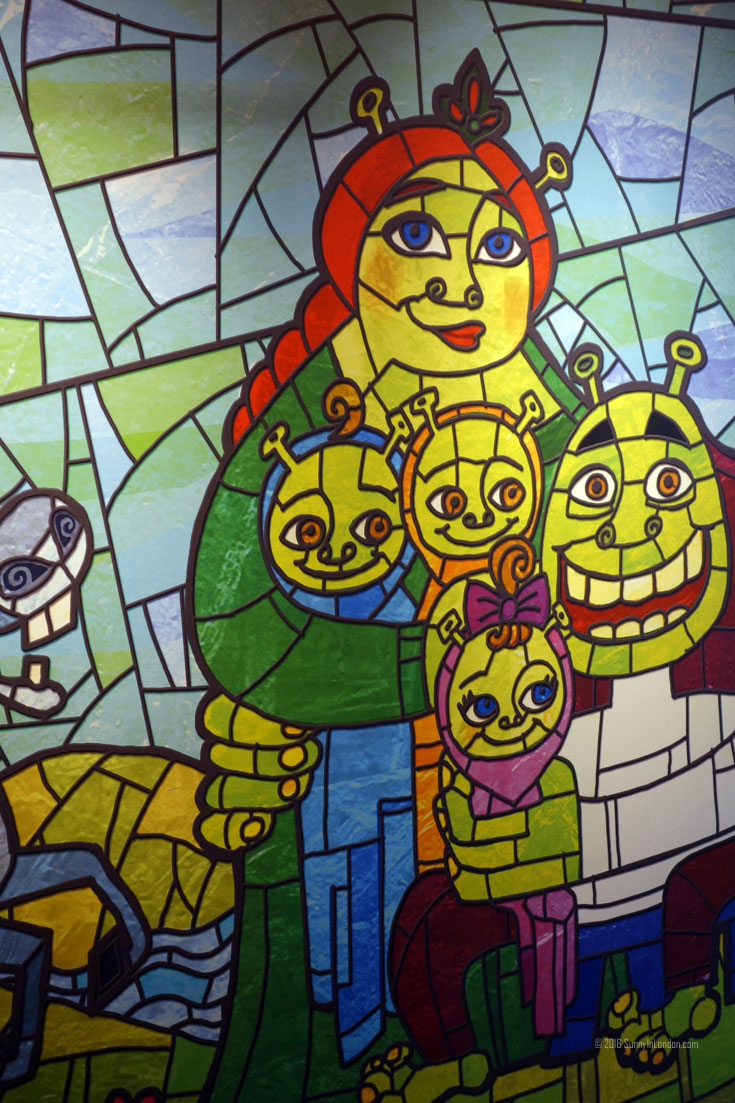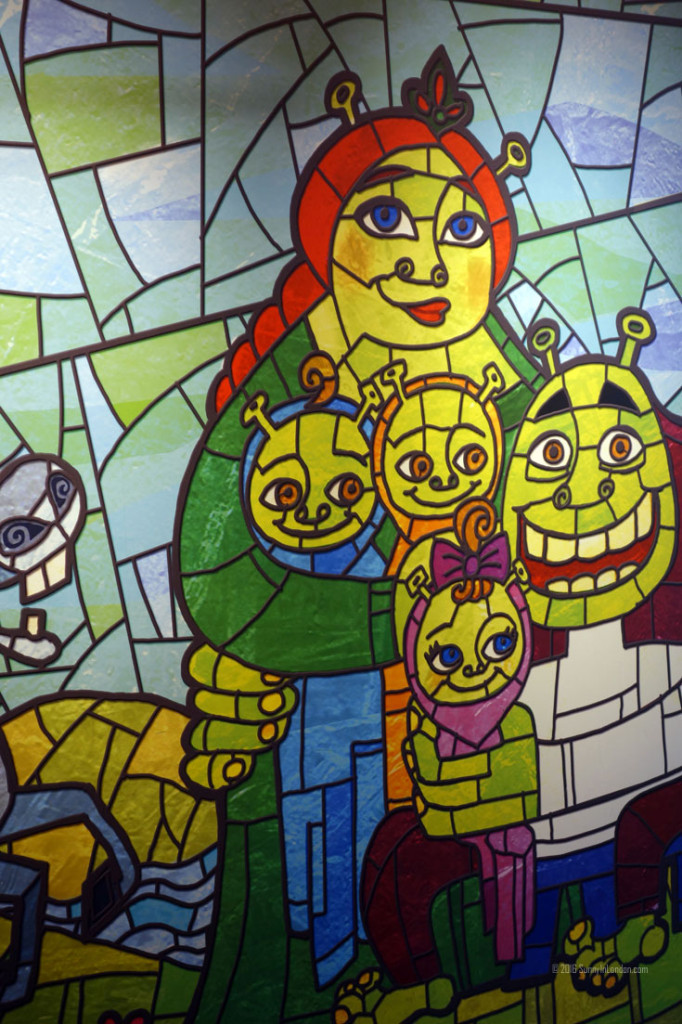 Since I hit Shrek's Adventure on a Saturday, it was covered with kids. I can only imagine what it's like over the summer holiday. While I enjoyed the experience, this could be the one to skip if you aren't passionate about Shrek or being surrounded by small children for 90 minutes.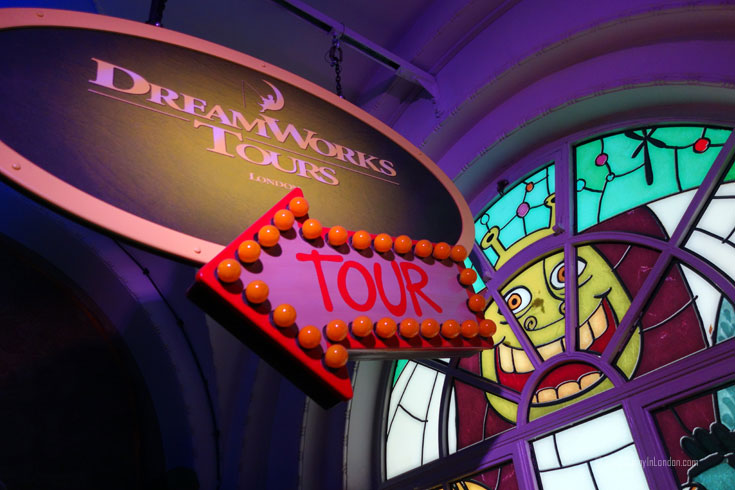 You begin your tour with an exceptionally enthusiastic tour guide. She sends you and a group of about 25 other guests off to the adventure.
You board a Magical Bus that is billed as a ride, but it barely moves. Instead you watch a 4D film which sets up the premise of the adventure and creates the feeling of movement and flying.
The movie is fun, but I kept peeking around my movie glasses to see if we were perhaps going to move through a screen and travel a bit on the magical bus. It didn't happen. 🙁
When the film ends, you walk to another room and are greeted by Princess Fiona. Your group then travels from room to room on a quest to find Shrek. Various characters from films entertain you at each location change. Their performances are energetic and audience involvement is key.
At the end you amare rescued by Shrek and each person has a chance to take a picture with him. That rocks!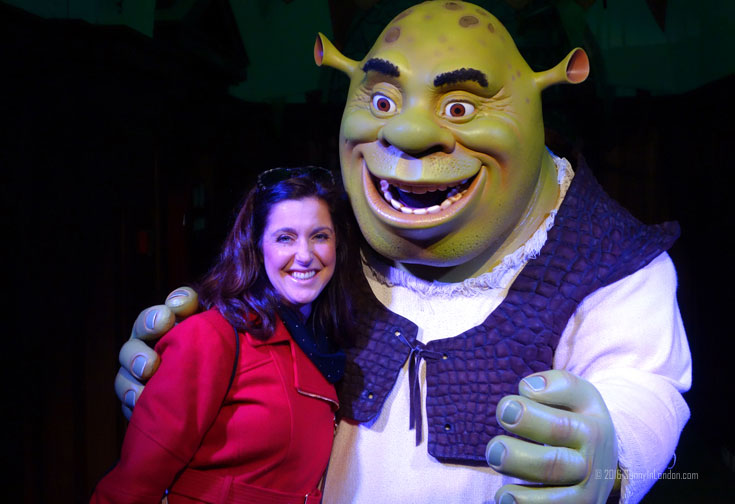 London South Bank: London Dungeon
I had friends who visited the London Dungeon the weekend before and really had fun.
Since the entire attraction takes place in the dark, you can't get good pictures even if you were permitted to take them. Therefore, I just have these two 'clowns' as my digital memory of London Dungeon.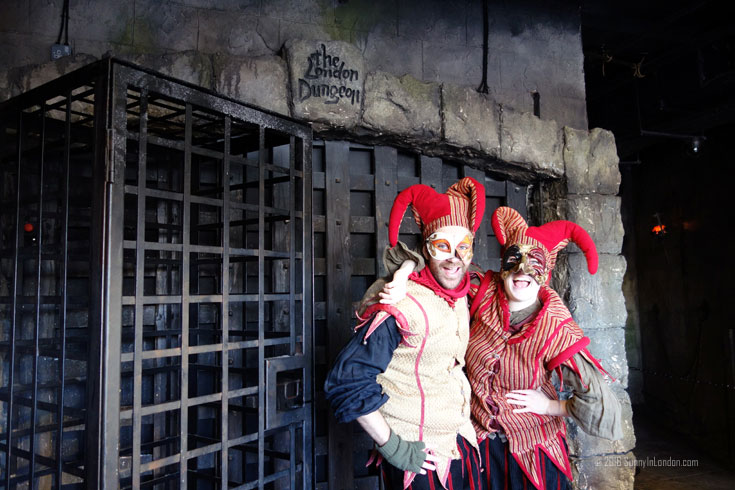 The queue process is long on busy days.
Similar to Shrek, you travel from room to room with different 'hosts' who either reenact or involve audience members in the history of London's dark side. You explore Medieval torture scenarios from The Tower of London, life during the Plague, and highlights from Jack the Ripper's rampage.
The script for the show is well-written and loaded with puns that people familiar with London's history will appreciate. This is especially true of the Sweeney Todd scenes.
While this tour is indicated to be 90 minutes, I was at the attraction for two hours. This included my 10 minute stay at the attraction's pub.
I'd advise anyone who is claustrophobic or not comfortable being in very dark places for long periods of time to skip this venue.
London South Bank: SEA Life London Aquarium
The priority line pass here is fantastic. It enabled me to skip a substantial queue after 3pm. However, this is where the Florida girl failed if you're looking to learn all kinds of marine info from this blog.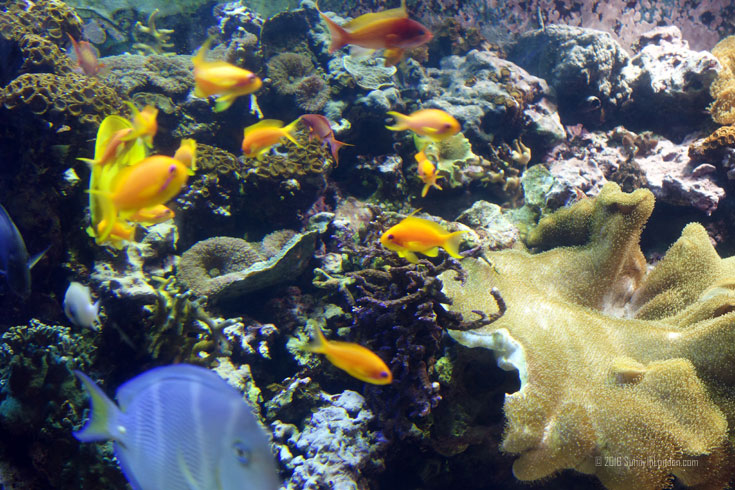 Since I hadn't eaten and was exhausted from continuous social media updates, I rushed through this attraction like a tidal wave. I didn't read any exhibit signs and focused solely on taking pictures of the beautiful sea life at the venue. The fish were really entertaining. Between sharks who kept photo bombing my shots and this little ham below…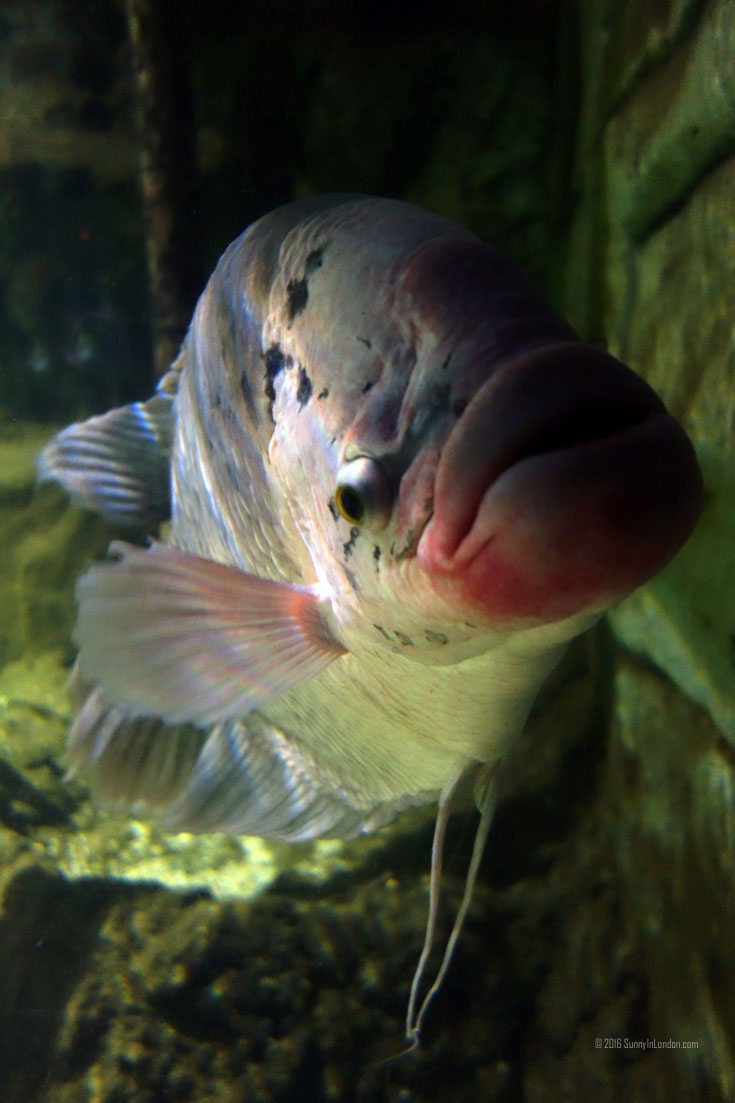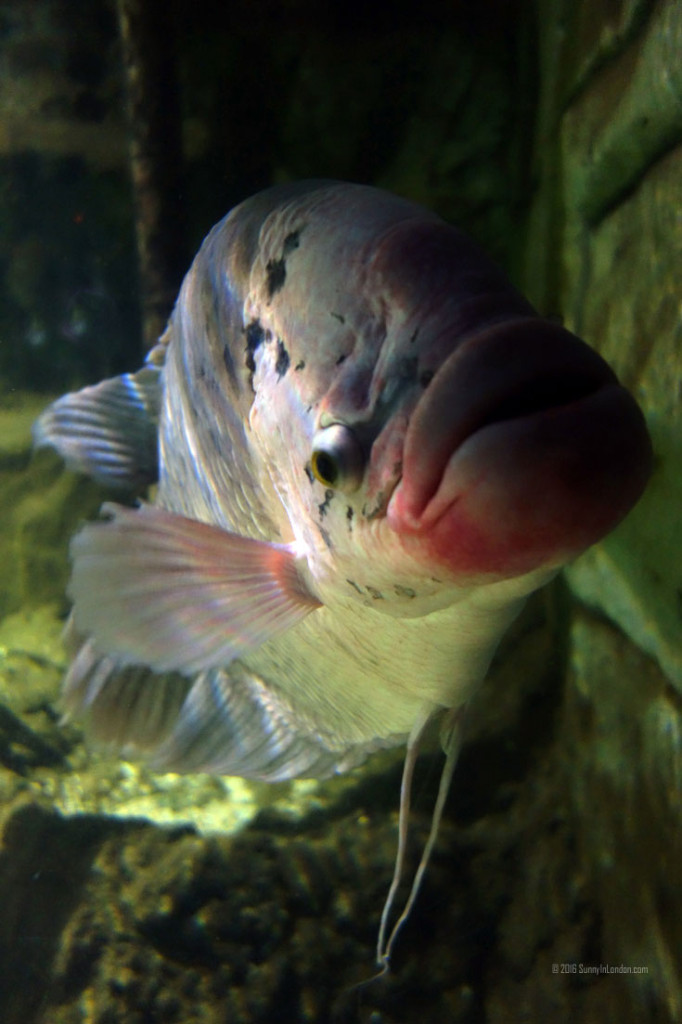 I was really entertained.
There are several opportunities to see stingrays and turtles. However, I only found one exhibit of penguins.
Sea life (especially when you're separated from it by glass when you're a chicken like me) is mesmerizing. I wish I had been there when it was less crowded and was able to concentrate.
Watching and hearing small children's reactions as a giant shark whizzed by them in the tank was fun too.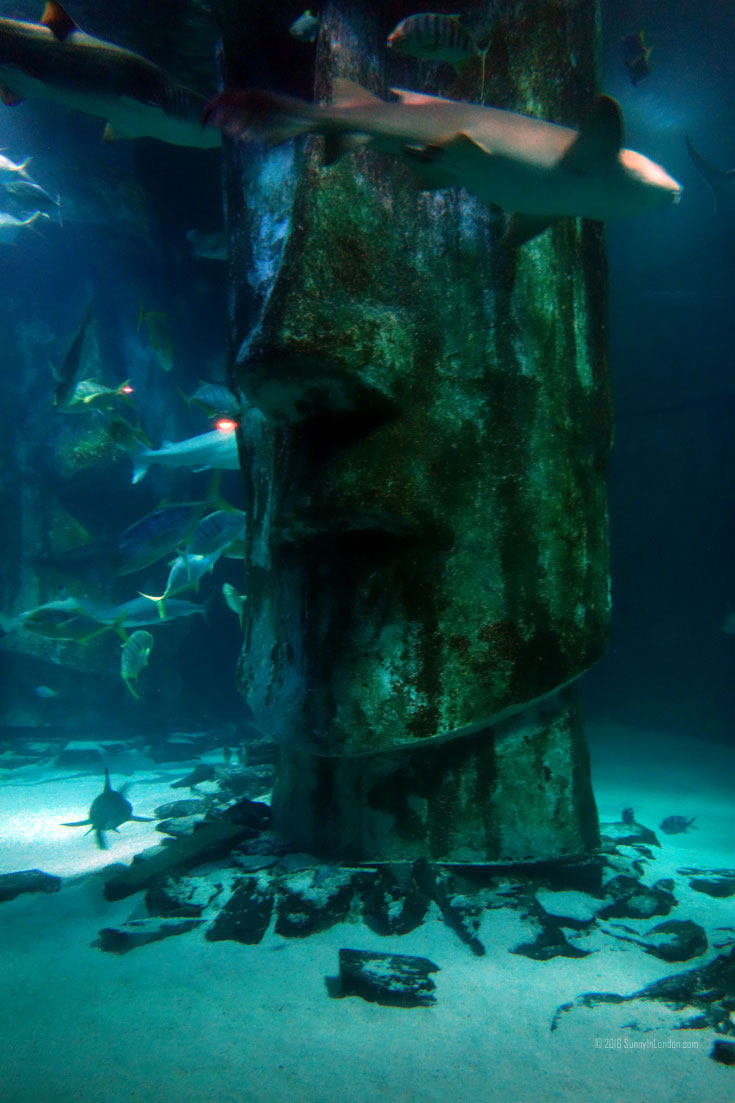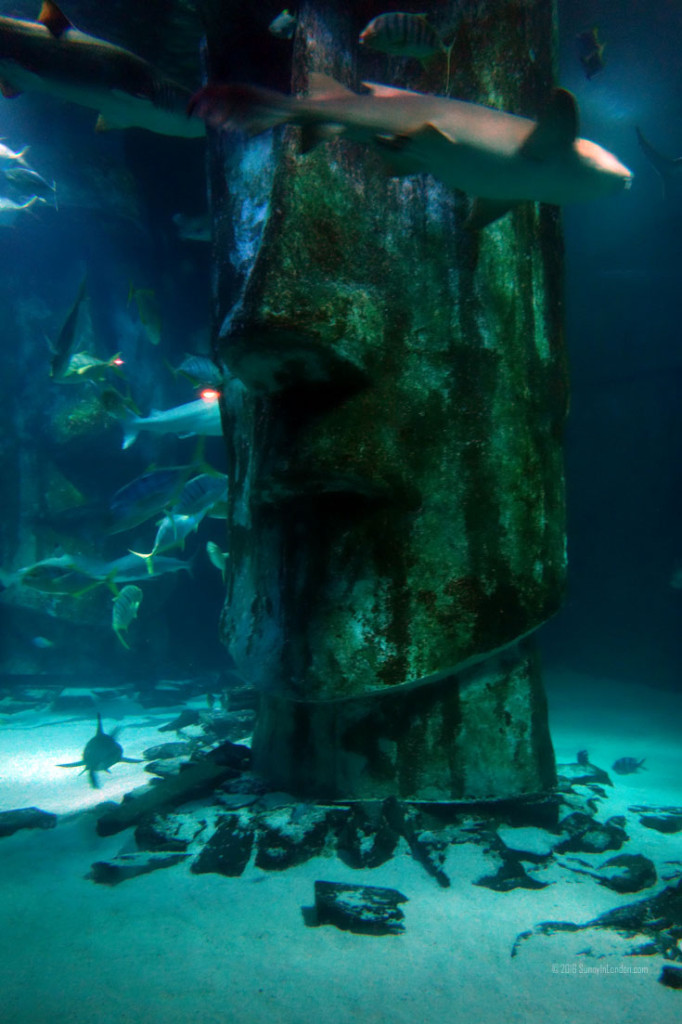 In fact, I would love to go back to see the Shark feeding exhibit.
Souvenir Shopping:
Weak and weary, I travelled to an area near where I first lived in London because I know it so well- the West End. After crossing through Trafalgar Square, I went to a London souvenir shop I love in Piccadilly Circus- Cool Britannia.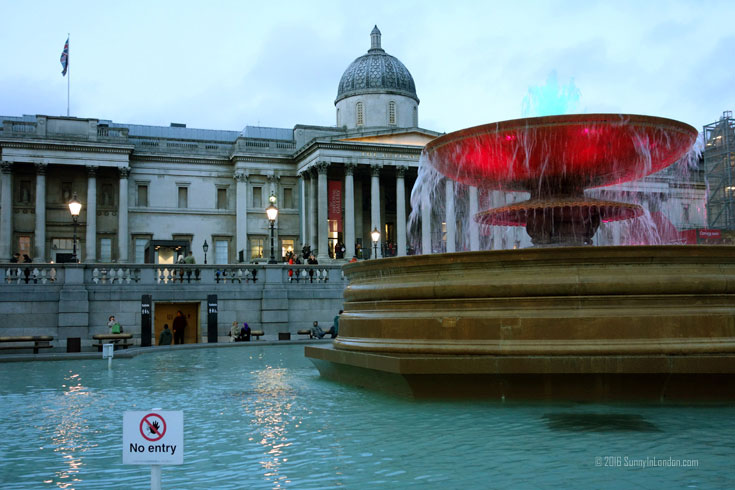 Aside from pictures, buying artifacts from a trip must always be on your travel to do list. You'll have to wait and see the vlog I post on the adventures of the day to find out what a Florida girl picked to remember this awesome day from Travelex. But, I can tell you that I did not get Mr. Sunny either of these…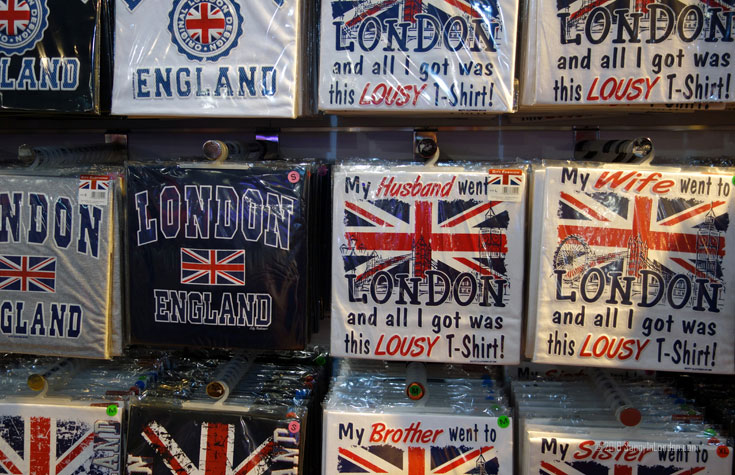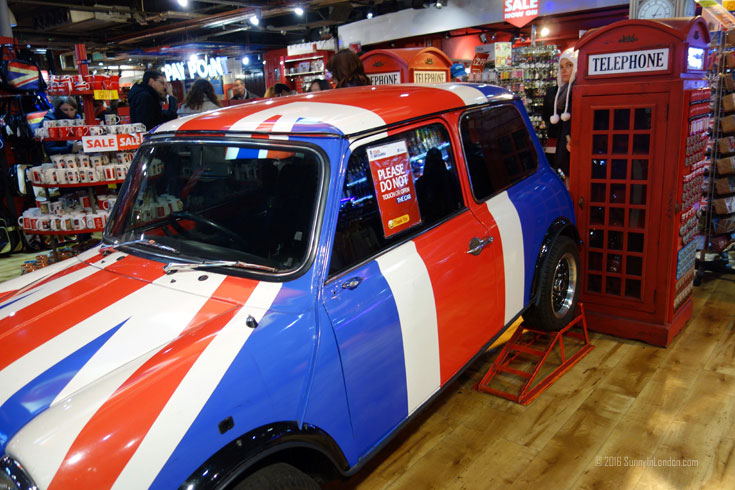 London South Bank: Final Thoughts
– You must visit the London Eye the day you schedule or purchase the tickets. The other 3 attraction tickets can be used within 30 days.
– The exchange rate from sterling to dollar changes daily. At the time of this blog post it is exceptionally low compared to what I've seen in the past three years while living in London. While your rate might not equal what I received, I do feel what TravelEx provided as an exchange rate between the two currencies beat banks and credit cards I have used in the past. Your experience could be different.
My day was complimentary via TravelEx. This has no impact on my opinion. How could you not love getting a great exchange rate on currency? 😉