What is a huge mistake that people planning to visit London make? Not planning things to do near the Tower of London!
When I was a guest on the Eye on Travel CBS Radio Show with Peter Greenberg last year, I said that I feel the Tower of London is the top attraction that people should see when visiting London.
According to the Association of Leading Visitor Attractions (Alva), the most visited attraction in London in 2018 was the Tate Modern. It accumulated almost 5.9 million visitors. The Tower of London saw approximately 2.5 million enter through the gates.
Given that statistic, you might wonder why I suggest the Tower of London first for everyone visiting London. However, if you know the Tower of London's history, you might think the better question is: How many guests left the Tower of London with their heads last year?
Ha!Ha!Ha! You knew I couldn't resist a corny 'British' joke, right?
But, seriously, when I get emails or comments on the Sunny News YouTube channel from people visiting London for the first time, they always express wanting to visit the Tower of London. For what it's worth, I have visited it three times. The Sky Garden is the only attraction I have visited as many times. Is it shocking to learn that it is just around the corner from The Tower? Well, more like a 5-7 minute walk. But, that is close enough in my opinion.
So, what else can you do if you know you want to spend half a day at the Tower of London?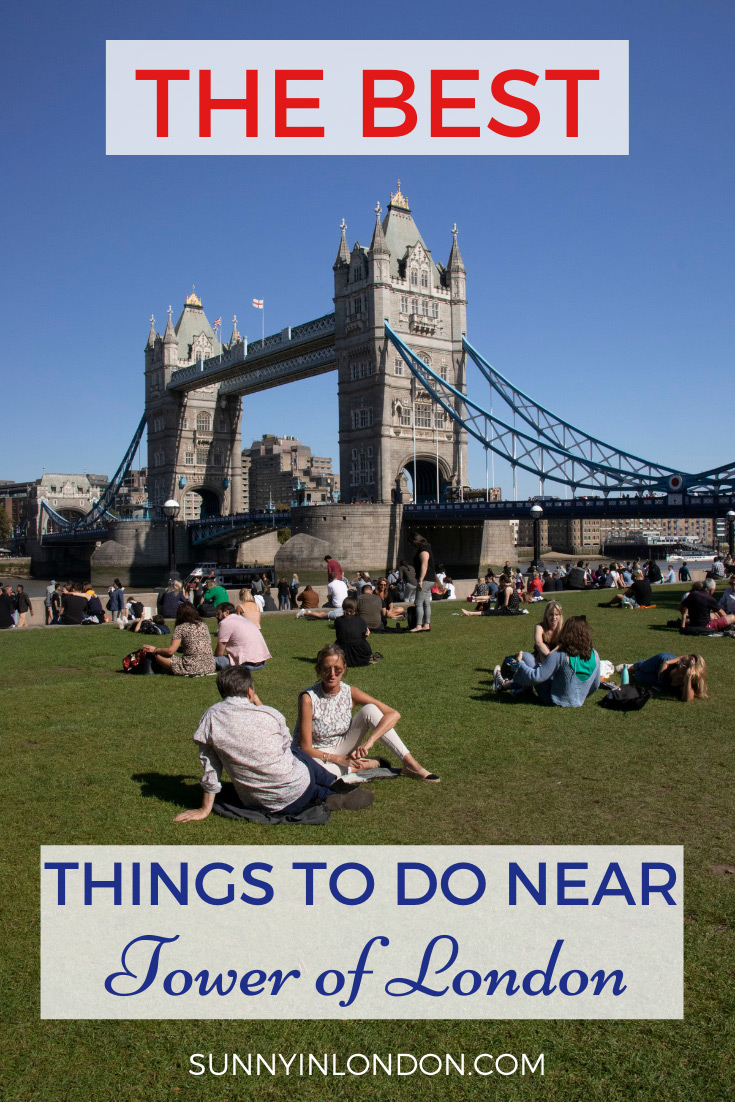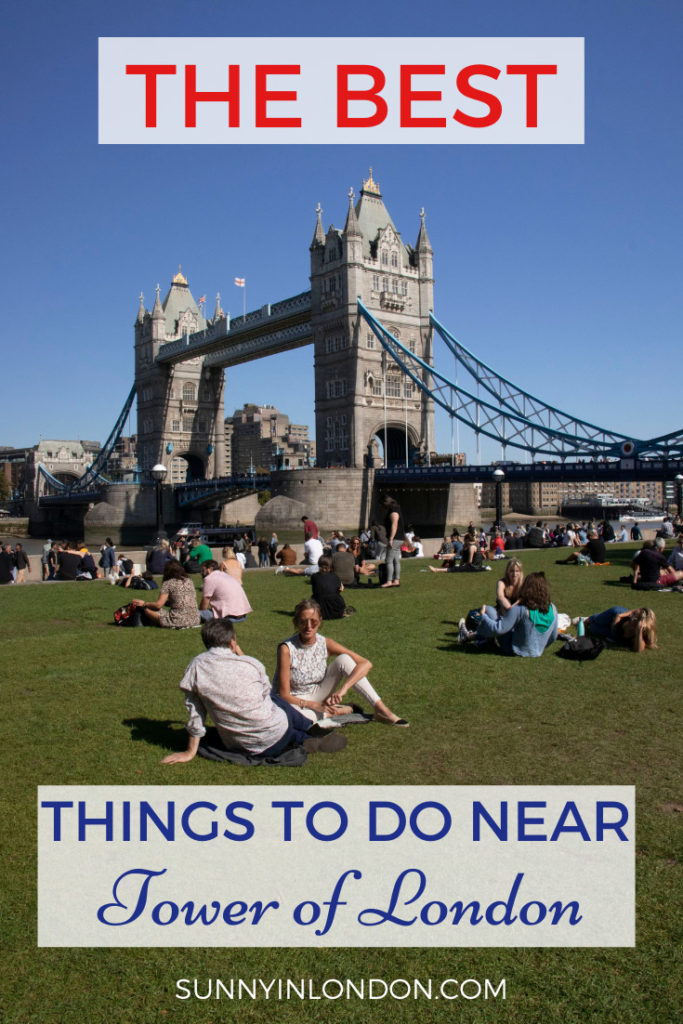 Things to Do Near Tower of London: London Pass
If you are considering several attractions in one day, then it is likely that you will want a London Pass. Below is the suggested itinerary I have for people who want other things to do near the Tower of London.
The Tower of London (£27.20)
The Monument to the Great Fire of London (£4.50)
St Paul's Cathedral (£20)
Tower Bridge Exhibition (£9.80)
View from the Shard (£25)
If you paid for an adult ticket each of these individual attractions "at the door", your total would be £86.50. An adult London Pass for one day is £75.
The itinerary above would be tight, but if you want to max out on your time in London, it's the way to go.
Things to Do Near Tower of London: For Foodies
If you're like Mr Sunny and me, you don't like to run ragged when you are on holiday. We enjoy leisurely lunches with adult beverages when we travel. As you will see on my Instastories, we don't overload ourselves with too many commitments on any given day.
Activities that would interest foodies that are near the Tower of London include:
Walking to St Katherine's Docks and having lunch at Dickens Inn or one of the many restaurants in the area. White Mulberries is a great spot for coffee and pastries. Their Instagram is a London account I love and have followed for years.
You can easily walk to Borough Market, which is open everyday except Sunday. On weekends, you can get to Maltby Street in about 20 minutes by crossing the Tower Bridge. Both of these locations are known for their outstanding street food.
There are tons of restaurants on both the north and south sides of the River Thames. They offer fab views too.
The Secret Food Tour of London Bridge is a 3-3 1/2 guided food tour of the London Bridge area that incorporates 8 stops.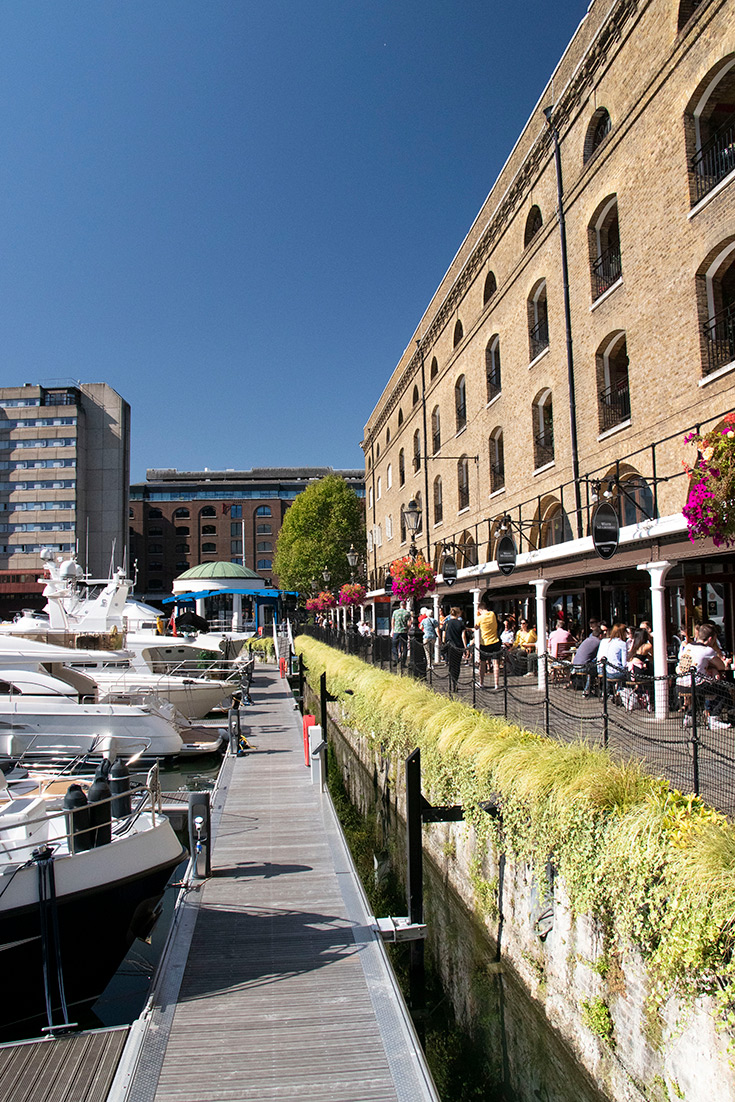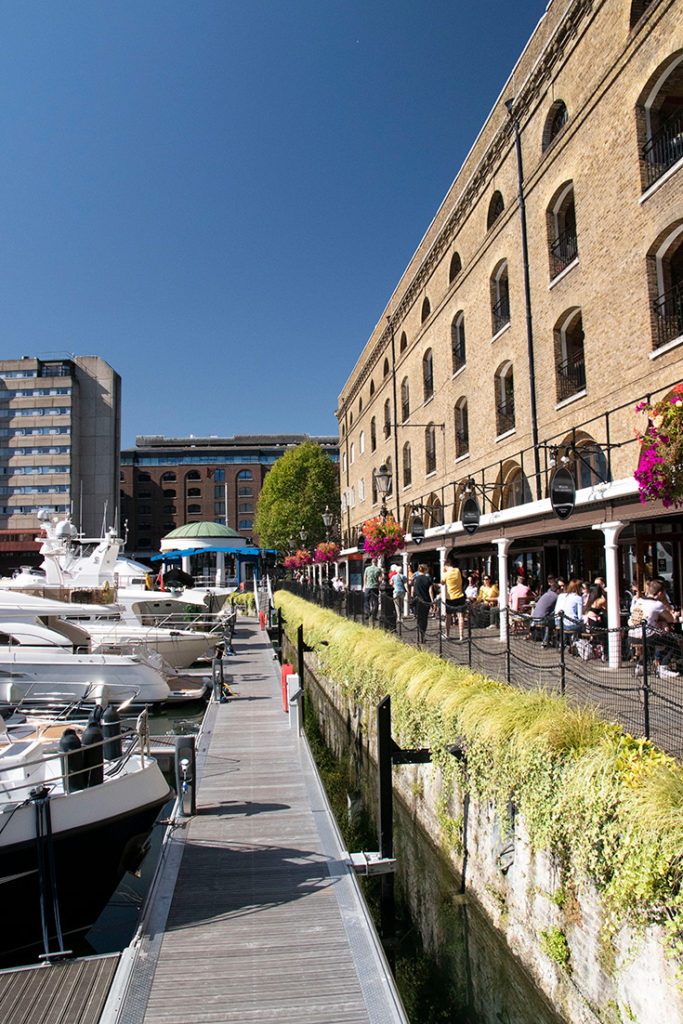 Things to Do Near Tower of London: Historic
For those that want to devour history instead, you can find things to do near the Tower of London too. Keep the Monument to the Great Fire of London and Tower Bridge Exhibition from the London Pass itinerary above.
Consider adding a visit to the London Dungeon for an entertaining look at London's dark past. On the way over, you can also visit the HMS Belfast. Or you can swap something for time's sake on that itinerary and add the London Bridge experience. The London Bridge and the HMS Belfast are on the London Pass.
Things to Do Near Tower of London: St Paul's Cathedral
When my mother visited in April, her top requests in London were the Tower of London and St Paul's Cathedral. Arriving at the first one close to when they opened, gave us enough time to swing by the SkyGarden before walking to St Paul's Cathedral. I had previously booked a time for us to visit Skygarden, which is something you must do for this free attraction. In fact, like the Tower of London it's one of the few attractions that Londoners actually visit.
We spent about 2 1/2 hours at the Tower of London and about 90 minutes at St Paul's Cathedral. Our day of touring ended around 3pm.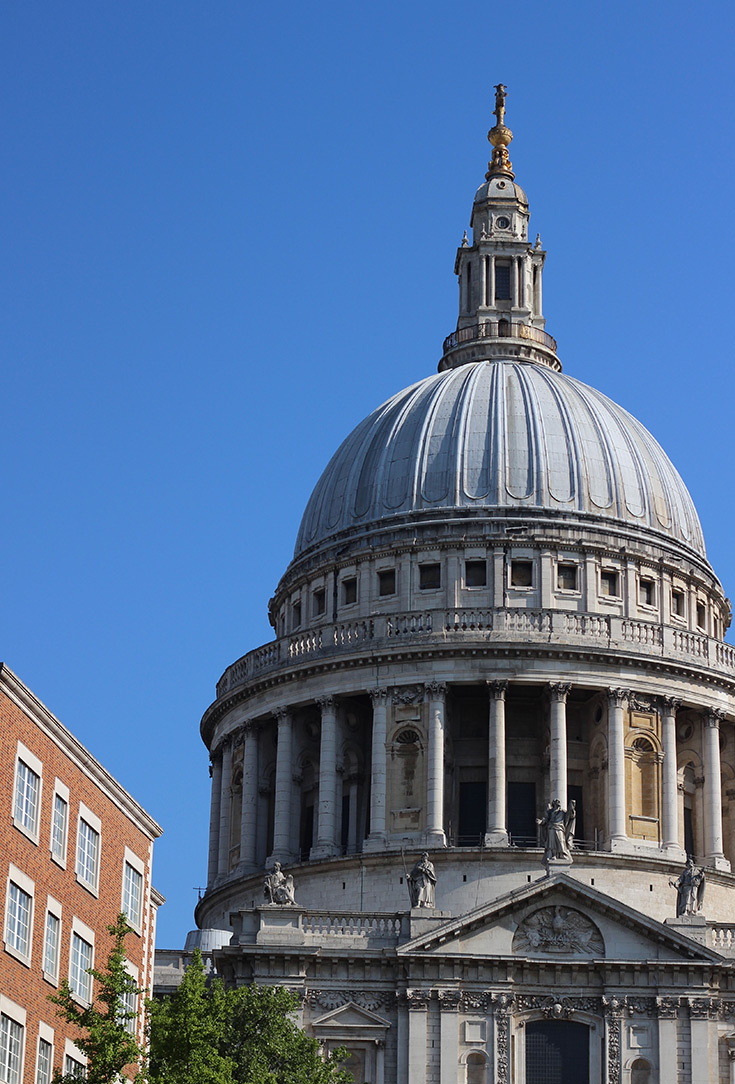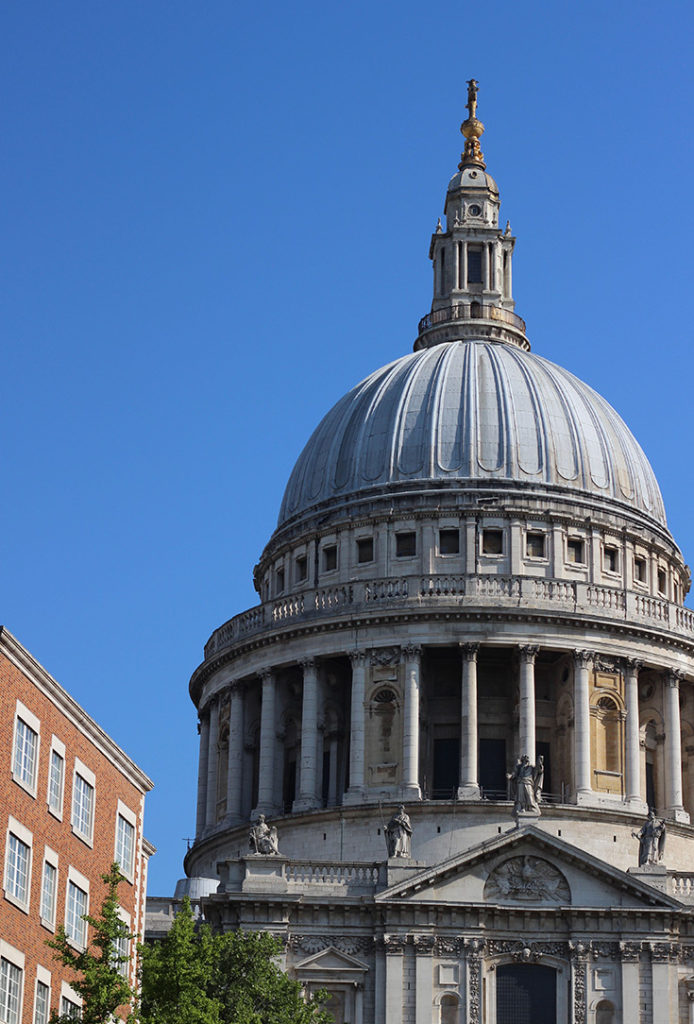 Things to Do Near Tower of London: Final Thoughts
You wouldn't think that those three attractions would take up most of a day. However, you must build in time to get from one attraction to another. And, like I mentioned previously, I don't like to rush through a million activities in one day.
For the closest amount of attractions in one condensed place, you want to read this article on How to See 4 Attractions at London South Bank.
How do you like to travel, Sunny friends? Do you like to buy a discount attraction pass and hit as many activities as you can in one day? Do you prefer to alternate pool days with attraction days?
For More Guides to London:
I have bookmarked many of my best guides to London for you and grouped them below. They should make planning a trip to London so much easier! To stay up to date with all that's happening in London, subscribe to the Sunny News emails too.