What are the best things to do in London? If you have limited time you might want to rely on a local living in town to give you the real scoop on what's worth the time and what you can skip.
How Can I Help You Find Things to Do in London?
As an American living in London, I have a unique perspective because unlike many Londoners, I have been to almost every attraction here. Writing as a London travel blogger means I have been invited to a few of them two or three times with different tour companies!
Having an English husband whose whole family was born in London helps, because I also know what real Londoners value in the town. So, the insider tips or hidden things to do in London are easy to know too.
What Will You Find?
This is a regularly updated list of activities I have done in London and have written about on the blog or published on the Sunny News YouTube channel.
If you're obsessed with London, visiting London or living in London, you will want to add this to your Pinterest board for future reference.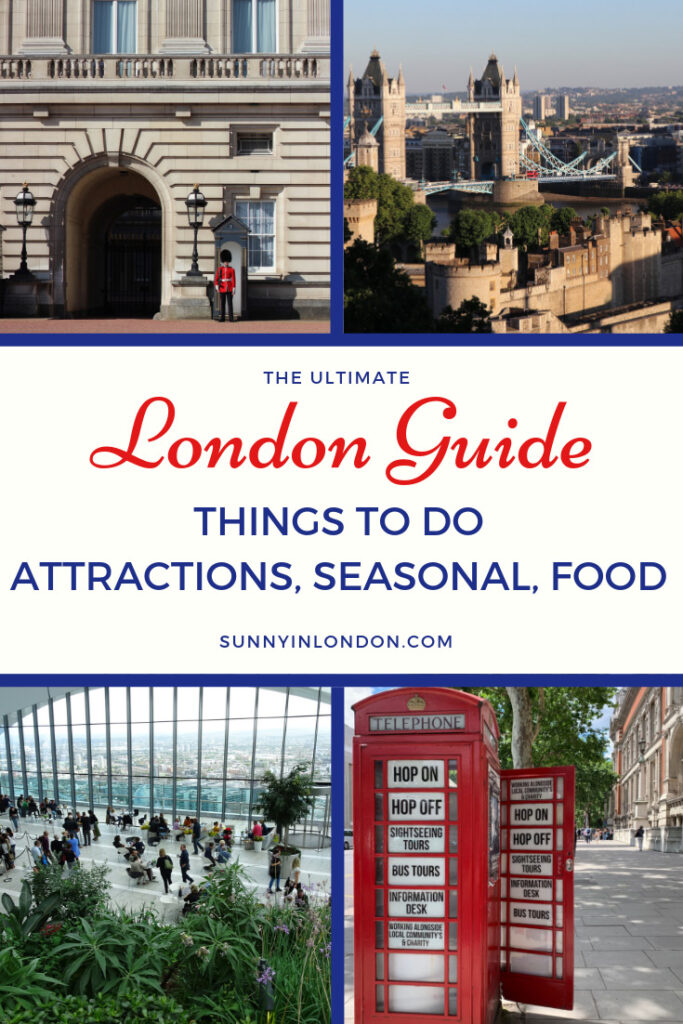 This page is part of a series of resources for those new to Sunny in London and is updated regularly. Other pages include:
Best Things to Do in London – Unique & Seasonal
Best Things to Do in London – Foodie Fun
Best Things to Do in London – Neighborhoods
Best Things to Do in London – Attractions
Best Things to Do in London – What You Can't Do
Unfortunately, for the next few years you will not be able to photograph the Elizabeth Tower, AKA 'Big Ben' due to maintenance. It is also only scheduled to chime two dates a year.
Best Things to Do in London: What's Next?
Please leave any questions you have about activities in the comments below. What do you think I should add to this list to help you plan a trip to London?
If you want to make sure not to miss any future additions, subscribe to the weekly email. You'll immediately get the 'Local's Pocket Restaurant Guide to London.' It's the ultimate free travel accessory for your London trip. The Guide has top recommended restaurants from a local, organised by neighbourhood. With it you can easily find a place to eat when you're on a London street. Downloading the file to your phone means skipping Wi-fi and finding a fab foodie place- fast!