London Transport Museum Review- 15 Can't Miss Secrets
Why is the London Transport Museum in Covent Garden one of the best places to learn about the people and history of London?
I have walked by this building in Covent Garden countless times, always curious about what's inside the museum.
To end my curiosity, I spent a few hours exploring it on a sunny day in London. Just like I had expected, I discovered much more about London as a city as well as learned the secrets behind what makes this amazing town operate.
For my Sunny readers, I have put together a list of 15 items for you which includes tips for your visit (including how to save money) and samples of the secrets of London that you will learn at the attraction.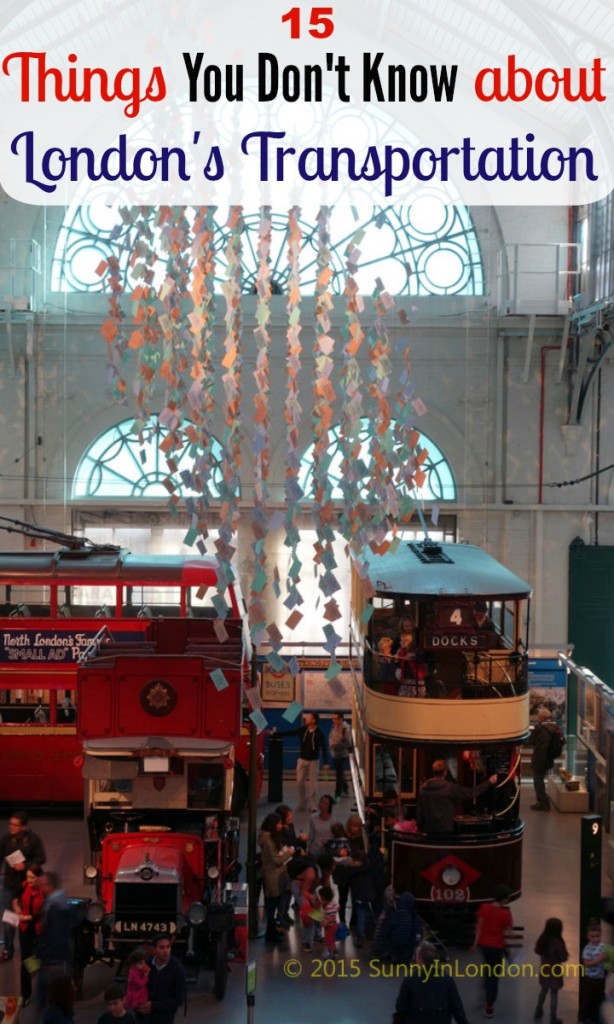 #1 London Transport Museum- A Bloomin' Building
William Rogers designed the building in 1871 as a flower market. For the next 100 years, it was the heart of London's wholesale flower business. Trading took place there every day except Christmas.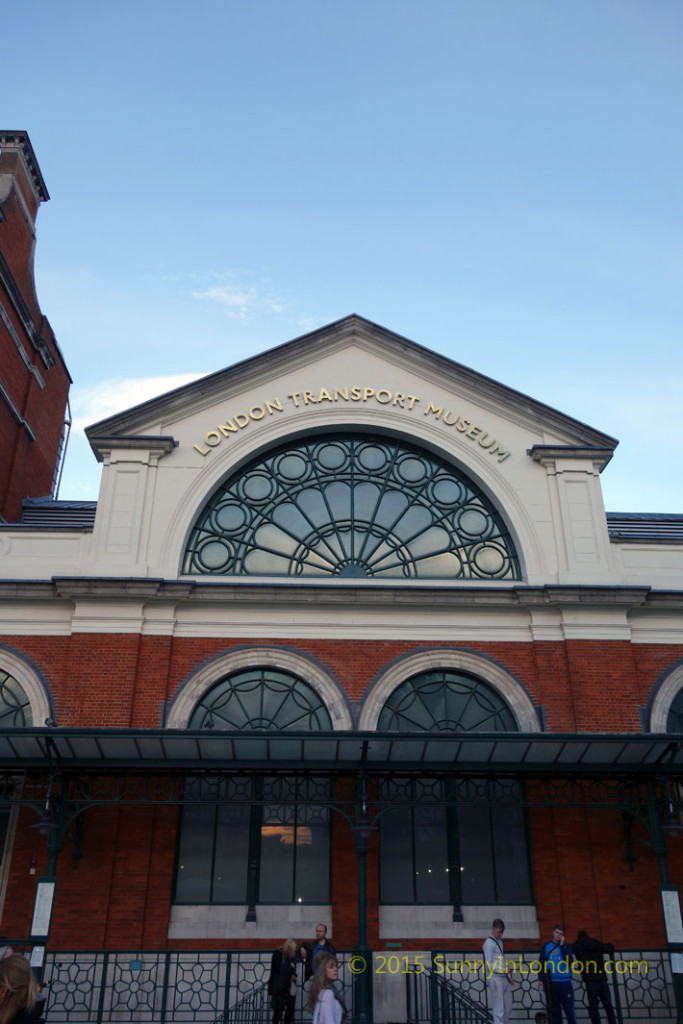 Covent Garden still passionately celebrates this attachment to the flower market. For more on this, make sure to read my blog posts on the Covent Garden Academy of Flowers (where you can take floral arrangement classes) and the Covent Garden Underground's flower celebration over the Summer.
#2 London Transport Museum- A Horse, of Course
Thousands of horses populated Victorian London. To operate a tram for a single day, the changes of at least six horses was required. By 1900, this system relied on approximately 50,000 horses. This massive living transit system produced more than 1,000 tons of waste. And, I don't mean gas fumes, Sunny friends. 😉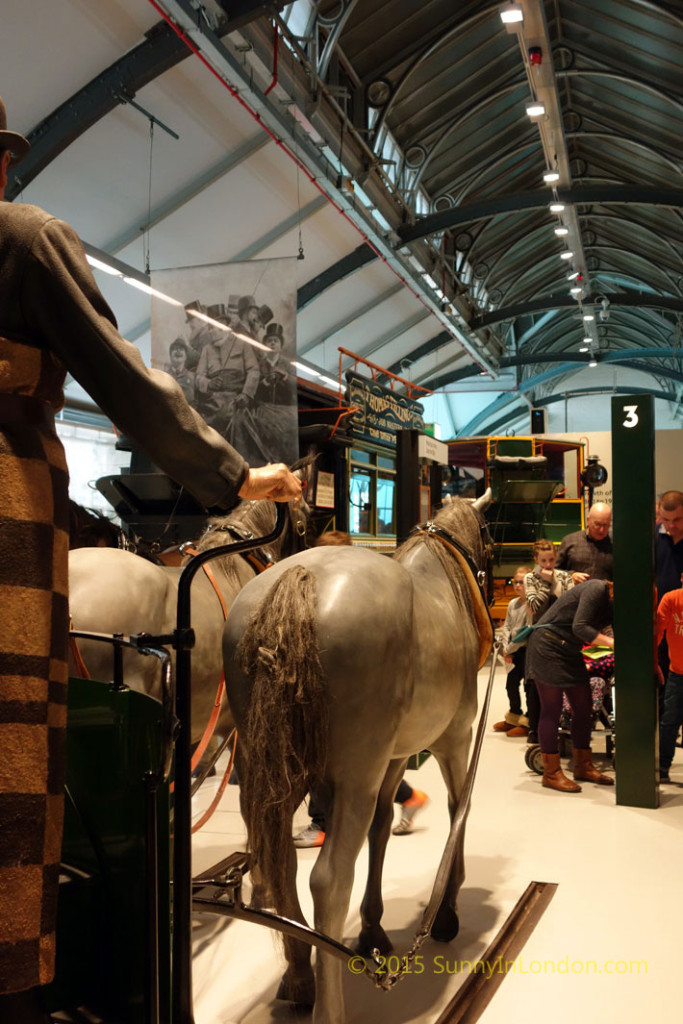 #3 London Transport Museum- Horsing Around
There were about 620 licensed omnibuses in London by 1839. This type of travel was convenient, but most found it uncomfortable and expensive. If you're interested in testing it, visit my review of the Stanfords Horse-drawn Omnibus Tours that operate in London. I agree the trip around Central London is stressful. However, you'll see in my review that it was because of the staircase at the back of the bus!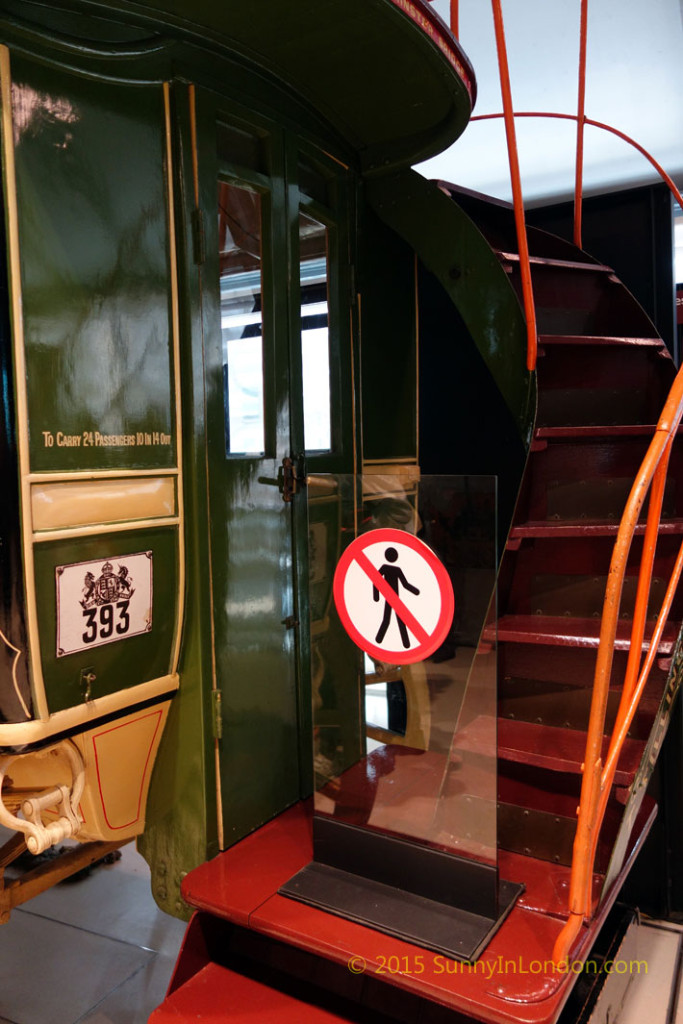 #4 London Transport Museum- Full Steam Ahead
Reducing the amount of steam and locomotives underground was a huge problem. After trying several methods, including using Coke as a fuel instead of coal, the final solution in 1905 was electrification.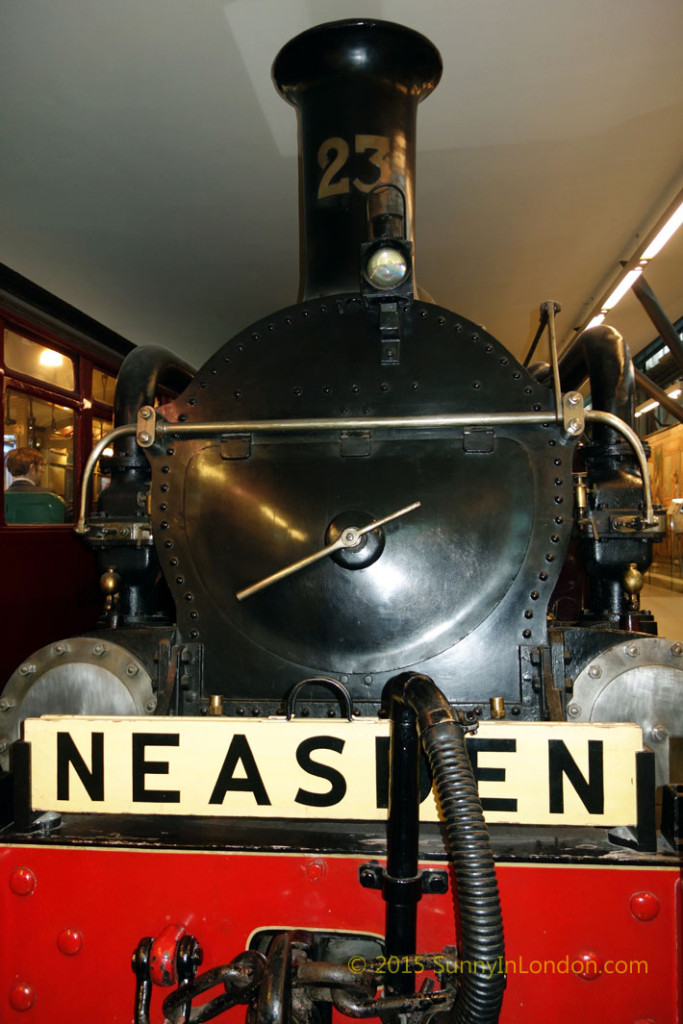 #5 London Transport Museum- Give Them a Hand
While most of the physical work for building tunnels is through machines now, a hundred years ago they were dug by hand. This means that miners hacked out clay and gravel with picks and shovels. The job still remains one of the toughest and most dangerous in civil engineering.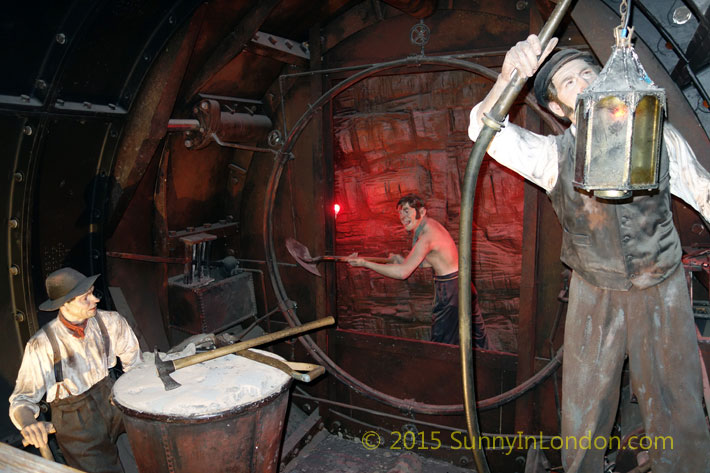 #6 London Transport Museum- Bank on It
In the 1860's the River Thames was completely reshaped by the construction of the Albert, Victoria and Chelsea Embankments. These structures held part of the District Railway. On top was a new road intended to alleviate congestion of the Strand.
#7 London Transport Museum- A Yankee Boost
When a 'dodgy' American financier visited London in 1900, he saw a similar opportunity to a lucrative investment he made in the States. He created the Underground Electric Railways Company of London, which took over the Waterloo, Piccadilly, and Hampstead lines.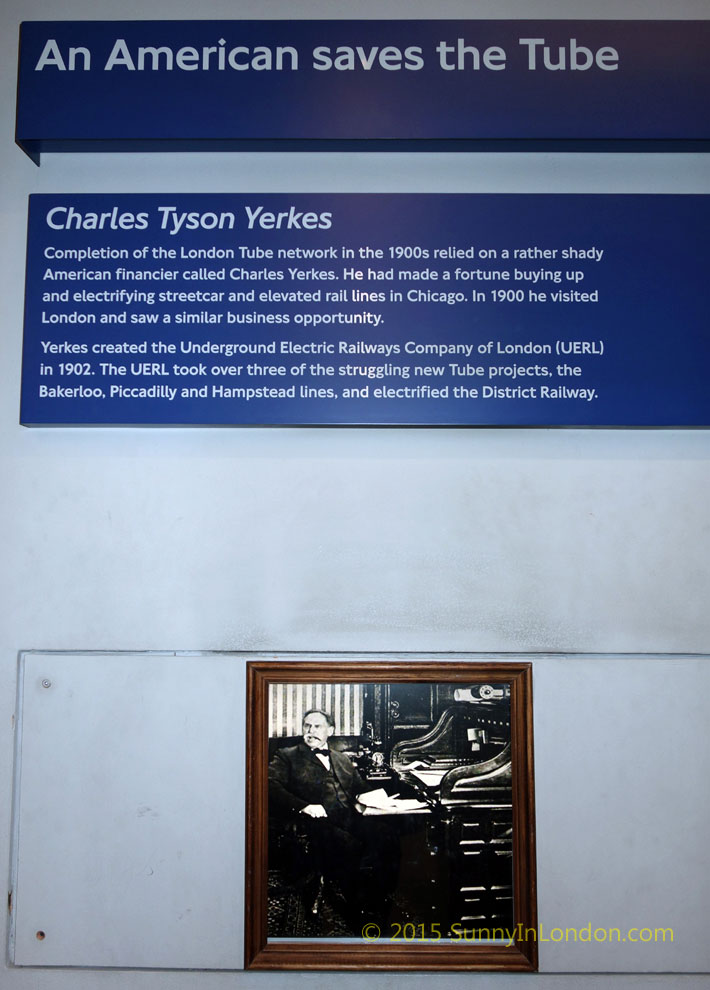 #8 London Transport Museum- Keep Clean and Carry On
Up until the 1990's the cleaning of the Underground was usually done by women called 'Fluffers.' They removed the dust and fluff from tunnel floors by hand. During the Second World War, Rat catchers were introduced. Their use worked well until the 1950's.
#9 London Transport Museum- Move the Bus
In 1914 during the outbreak of the war with Germany, London's transport system suffered immediately. Because they were short of motorized vehicles, the Army received hundreds of London buses and volunteer crews. These buses moved soldiers to and from battle areas in France and Belgium.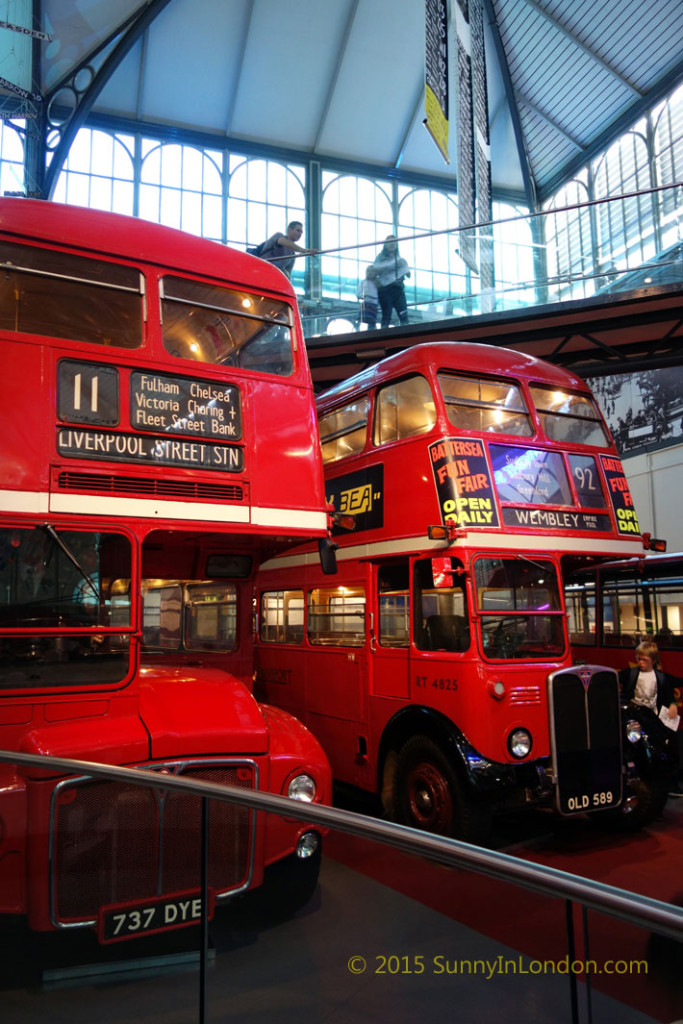 #10 London Transport Museum- The Blitz
While every Londoner fears a Tube Strike, nothing could top the fear of a bomb dropping on London during one's commute underground.
During 'The Blitz' of 1940-1941, the transport system took a severe hit. On one night, the Underground was bombed in 20 places. The London Transport Museum's history regarding the wars is extensive and well represented through posters and other artifacts.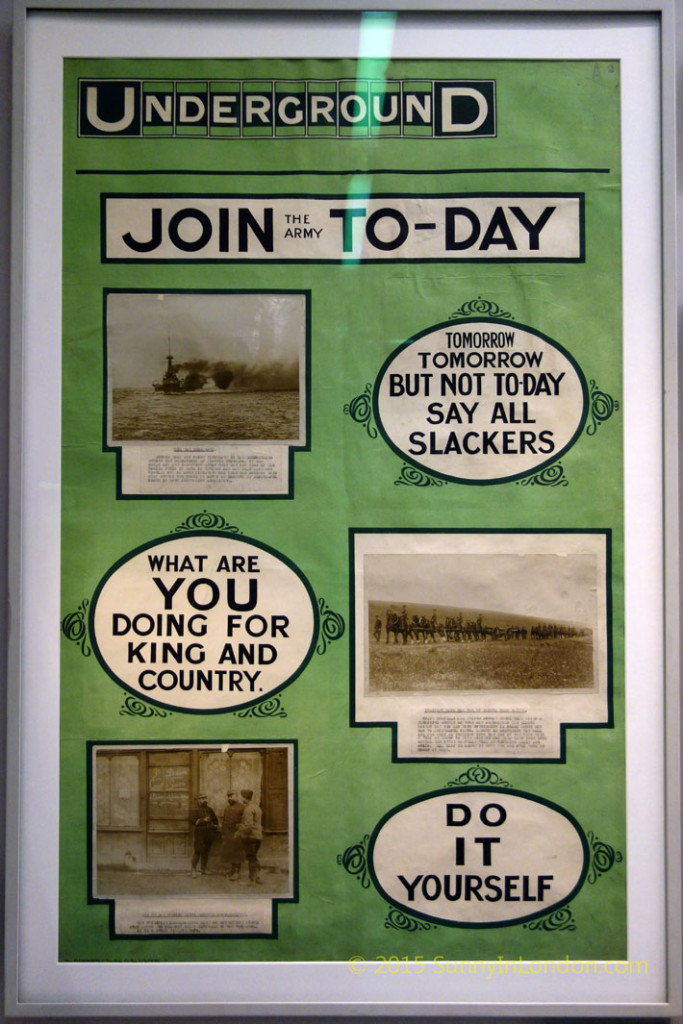 #11 London Transport Museum- Come on Ride That Train
On a much lighter note, the Night Shift section of the London Transport Museum has other highlights of London's culture that are quite interesting. In the early 1980's the London Transport noticed a new clientele travelling on their vehicles.
This 'disco crowd' ignited a re-organisation plan. On top of late night clubbers, London's evening transportation system saw a need to accommodate brokers conducting business in global financial markets because people were working around the clock to accommodate different time zones.
The answer was more night buses and cabs.
#12 London Transport Museum- A Congested Commute
Currently, 1.7 million commuters travel into London by train. In 2003, London held the title for western Europe's biggest congestion problem. When a daily congestion charge was introduced for anyone driving a vehicle into the central zone, it reduced traffic by 20%. People began to rely more on London's public transport.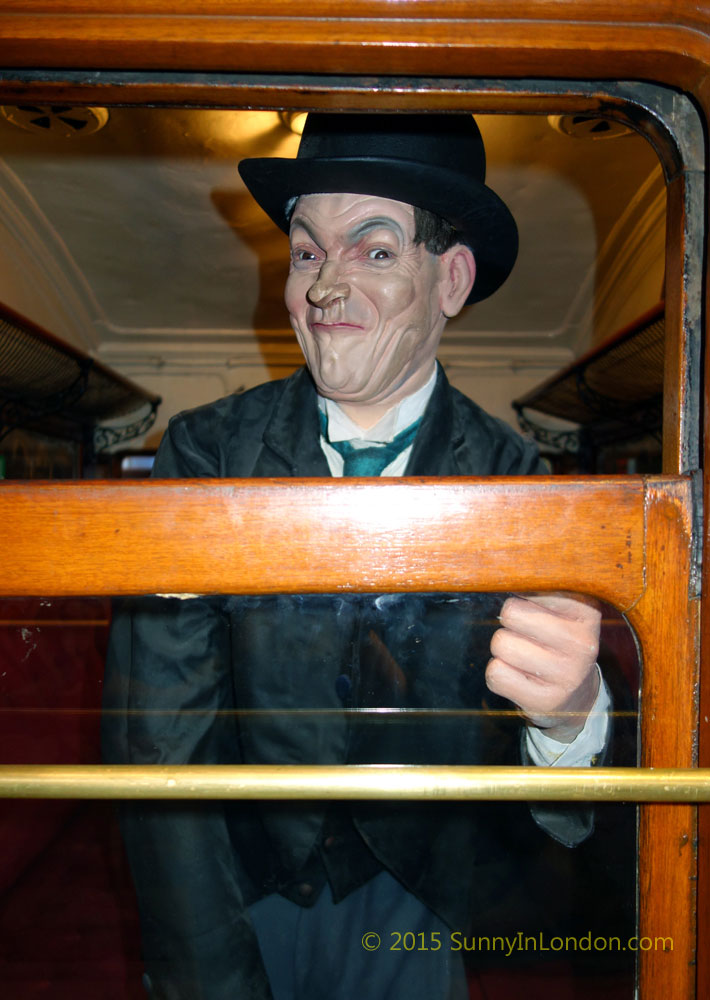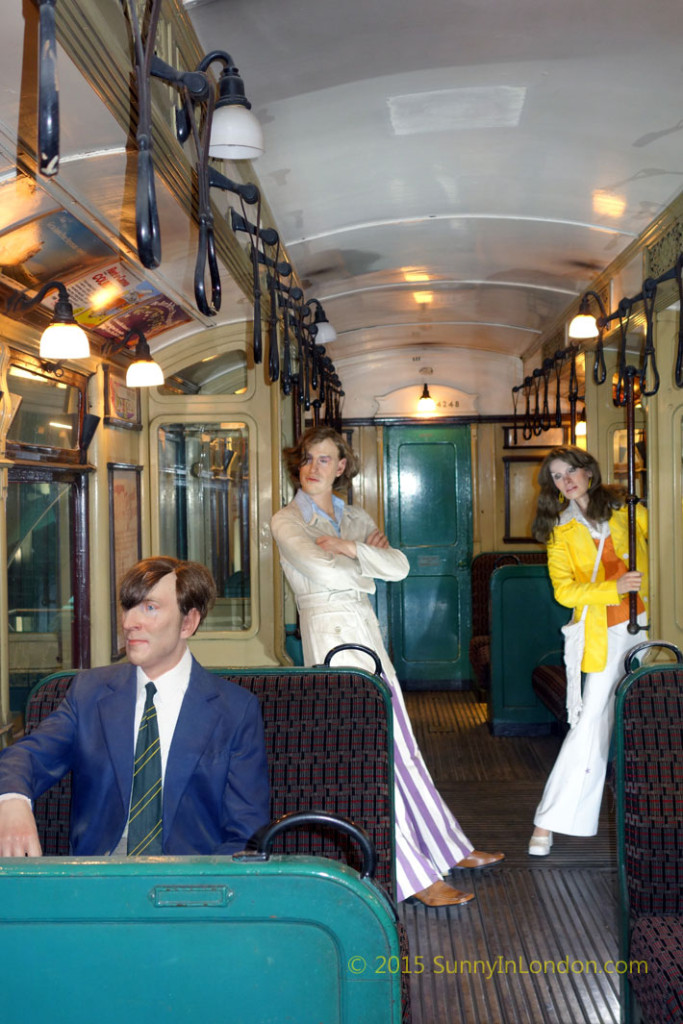 The money from the charge is used to invest in the improvement of the transport system across London.
#13 London Transport Museum- Driver's Seat
If you've ever wondered what it's like to be a London bus driver, you can have a few mock opportunities at the London Transport Museum. Not only are there busses that you can step inside, but also there are simulators for you to test out your virtual skills.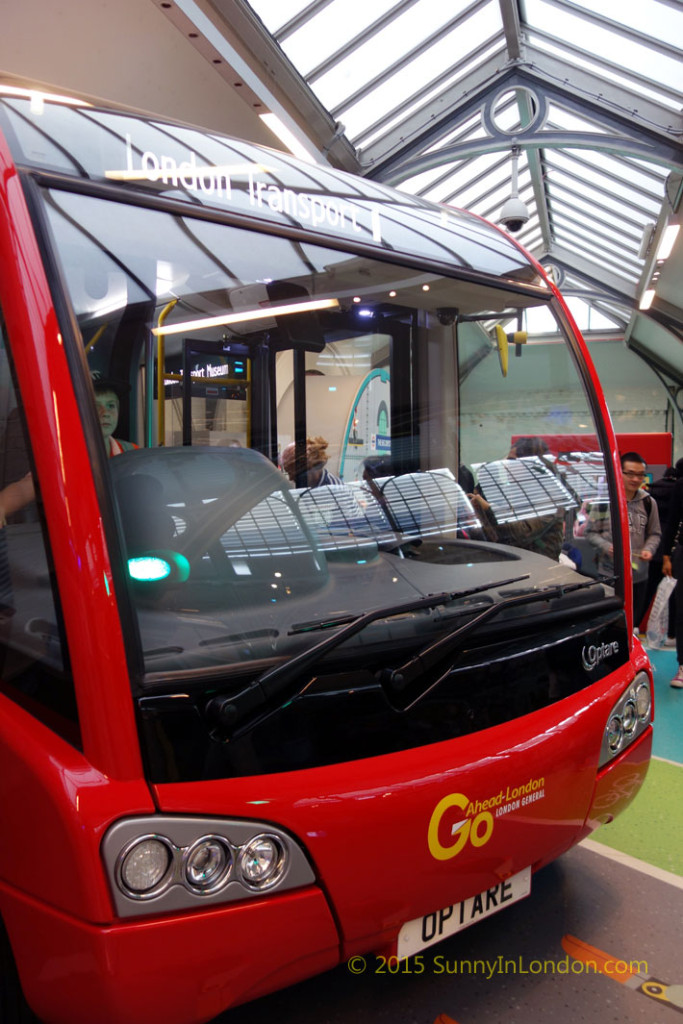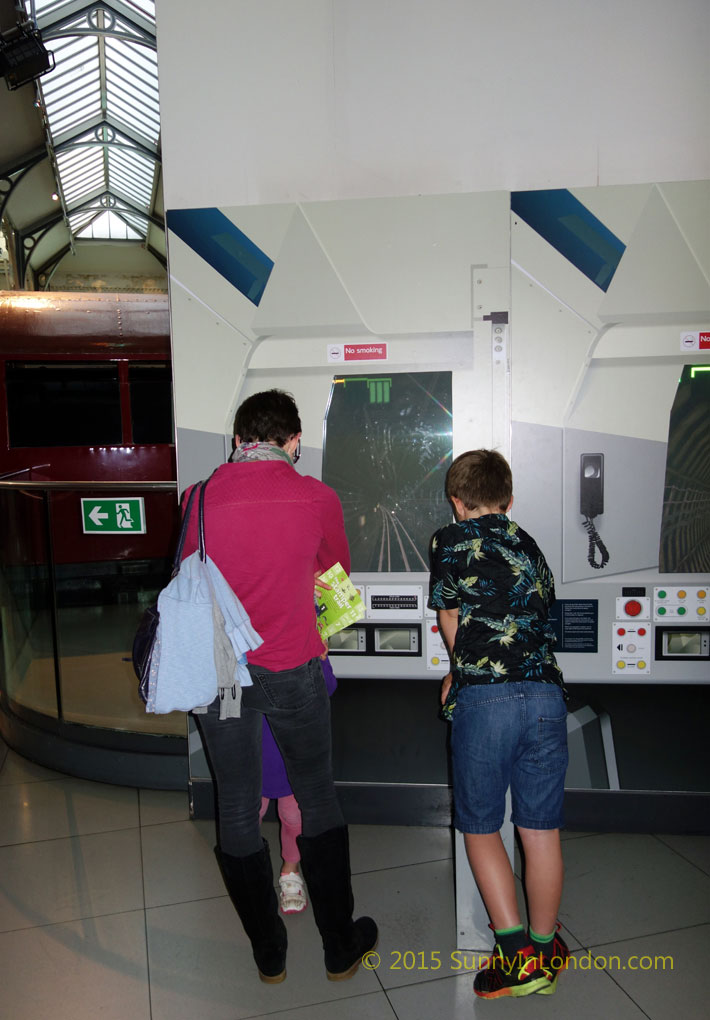 #14 London Transport Museum- Strolling at the Museum
While inside the London Transport Museum you can obviously learn so much more than I can cover in one blog post. But, one transportation system that I didn't see any official posters or displays for is the old-fashioned 'push buggy.'
Ha!Ha! Sunny friends, let this be your first warning about visiting the attraction. I had the misfortune of visiting the London Transport Museum during the half-term holiday. Never in a million years did I think this type of museum would appeal to kids, because I went to learn about the construction of the transportation in London and the history.
A grave error I made was not considering that nearly every little kid loves playing with trucks, buses and cars. Oops.
Since the attraction is packed with not only history, it's also filled with interactive exhibits. This is a huge magnet for kids.
Try to visit the attraction during the week on a school day if you will be distracted by millions of excited little children.
#15 London Transport Museum- Leave the Lines
Further, another shocking phenomenon for me was the queue I found when arriving at the London Transport Museum. It was around 12pm on a Tuesday that I walked up to the museum. This was the line outside.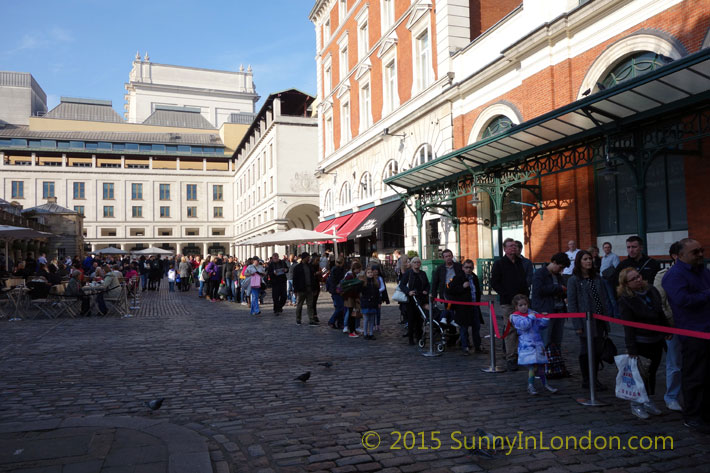 When I walked by the attraction around 3:45pm later that day, the line was gone. Since the Museum is generally open from 10:00am-6:00pm, I suggest late afternoon is the best time to visit.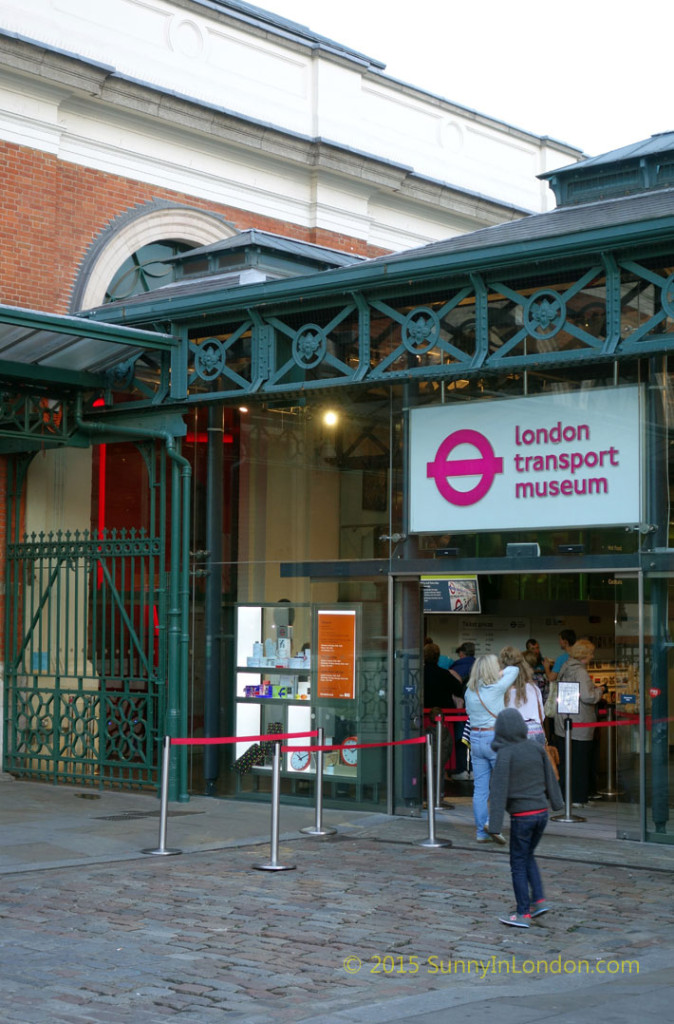 Luckily, when I arrived, I walked right to the front, as I had a press pass for the day. While I don't believe you can skip the queue with a London Pass to the London Transport Museum, having one can definitely save you money on your visit to the attraction and others in London. General admission is currently £16 for adults, and children are free.
For more information on other London attractions I have visited and reviewed in which you can use a London Pass, read here:
Also to help you with your visit to London, I've created a few other blog guides and videos:
Ok, so maybe those blog post lists are a bit overwhelming? Perhaps you can pin this post so when you're planning your visit to London you remember me as a guide for everything you need! Or visit my Pinterest board for London Attractions.
The best way to stay in touch with all the current news of what's hot in London is to subscribe to the weekly Sunny newsletter. It's the best way to have a London local do all the work for you! 🙂