Cheap Must Have Gifts for People Who Travel
Need to find gifts for your travelling friend or lover? Or maybe, you are a person who loves to travel, and you want to gather wish list ideas for the holidays, birthday or anniversary?
The range of gifts for people who travel is quite big. You can choose gifts that help a traveller be more organised, gifts that match particular passions, gifts that are very practical and gifts that are new and cool.  For this gift guide, we're focussing on items under £25 to keep it simple! Gift giving can be a little hard, so finding the right one for anyone is a challenge, that's why some people look at something similar to Fruit baskets by gift tree or other types of small gifts.
When you spend money on a holiday, you want to make sure everything within your control goes well. Buying a few items that are cheap and make holiday life easier is smart! Hopefully, then it's just a matter of flights that are on time and sunshine!
Just before we get to the list of goods, I want Sunny readers on both sides of the pond to know that I've linked items available in the UK and equivalent travel necessities in the US below. Make sure you look for US or UK as you move through the list…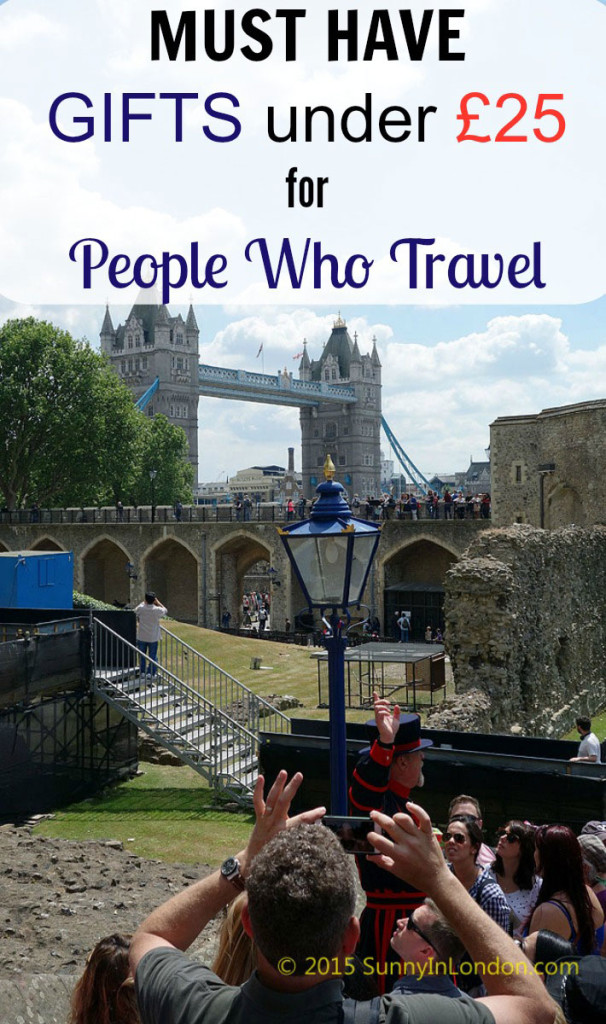 Gifts for People Travel: Find it Fast
First, it's always smart to have a basic set of Luggage Locks
. I love the options below because they aren't basic black. This means your luggage could be even easier to spot on a carousel.
Next, it's always nice to have a fun Passport Holder. I like this Union Jack
and Banksy Ballon Girl With Bus Passport Holder
from Amazon UK
also because they're colourful and show a bit of London love. Having a passport holder that's decorated is great because you can find it quickly in your bags.
American readers, you might like these passport holders that are fun too…
Gifts for People Who Travel: Electronic Mobility
Next, you want all your electronic equipment to stay organised as you're moving around, so you'll need a Universal Electronics Accessories Organizer
.

Something you want to include in the case above is a
Compact Portable Charger
. Nothing is worse than missing a chance to take a selfie or snapshot at your dream destination because your iPhone battery died. And, when you're on move at a location, you can't always get to a pub or coffee shop to charge your devices. Much less want to take the time away from your travels!
Finally, you won't get anywhere if you can't even charge your devices in a different country. Although many hotels will let you borrow an adapter, you probably want to have at least one of your own for the airport.
Double check the pictures above to make sure it's from the country where you live and it's the direction you need. I use my adapters all the time, and they work great on small appliances. (Don't try them for something like a Juicer or Cuisinart though. You'll see sparks. Trust me!)
Gifts for People Who Travel: Make it Personal
If you really want to boost your gift giving, you can always buy someone customised items for his/her travels. For example, these luggage tags are from WithLuvDesign, a US company that celebrates life's adventures with luv.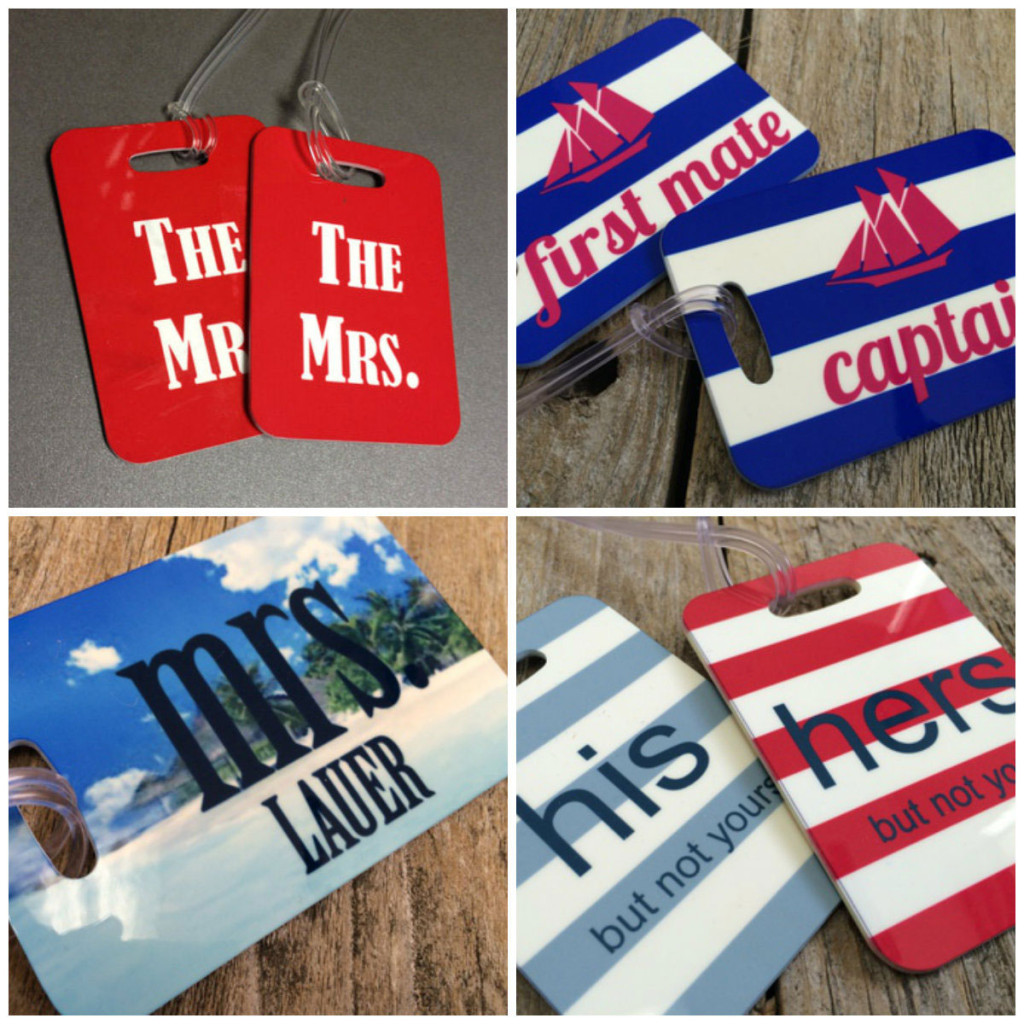 If you use the promo code SUNNY10 you can receive 10% off all orders over $25. And, yes, they do ship to the UK!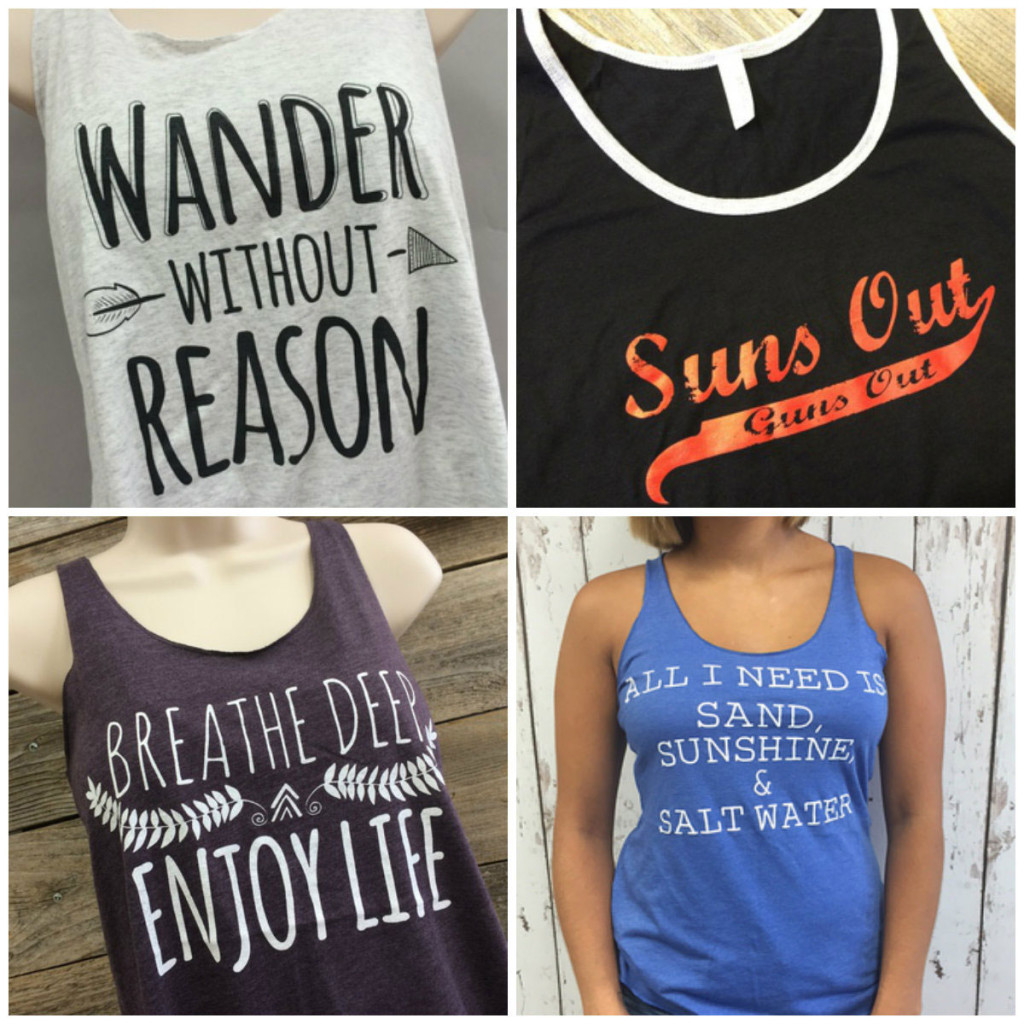 Gifts for People Who Travel: Stanfords Love
Anyone familiar with travel knows that Stanfords put travel gifts on the map. 😉 That's why I absolutely want to share this list from their website for UK readers who might not be able to make it to their Covent Garden store:
What items always go with you on your travels, Sunny friends? Any suggestions you can add to this practical gifts for people who travel list? if you're a blogger who travels, make sure you check out my What's in my Blog Kit page too!