Are you unsure how to do a live stream broadcast on the hottest new social media app and need a guide to Periscope? Afraid to broadcast live stream video because you aren't sure what to say or know you can't edit the material?
If you follow this simple template, and don't get too caught up in thinking everything you say needs to be perfect, then you'll be set to be a star on Periscope.
First, I have a piece of cautionary advice. Don't go on Periscope to live stream a broadcast if you truly don't have anything interesting or new to add. Have a purpose and make sure your broadcast title leads in to it. And, definitely make sure you have all the right equipment for livestreaming video.
Next, don't ramble for the sake of filling up time. It won't build you a solid returning audience. People are busy. They don't want to watch you for 20 minutes if they can get the general idea in five minutes.
Furthermore, make sure the quality of your stream is high – and this goes for any live stream you do, not just Periscope. This means ensuring you have a good internet connection to prevent drops in picture quality, don't just prop your device up on a DIY stand that keeps falling over, and make sure you have good lighting! As you know, a ring light will improve the quality of your live stream so it's a good idea to invest in one if you're going to be going live more often.
At a fairly quick and steady pace, follow the template below.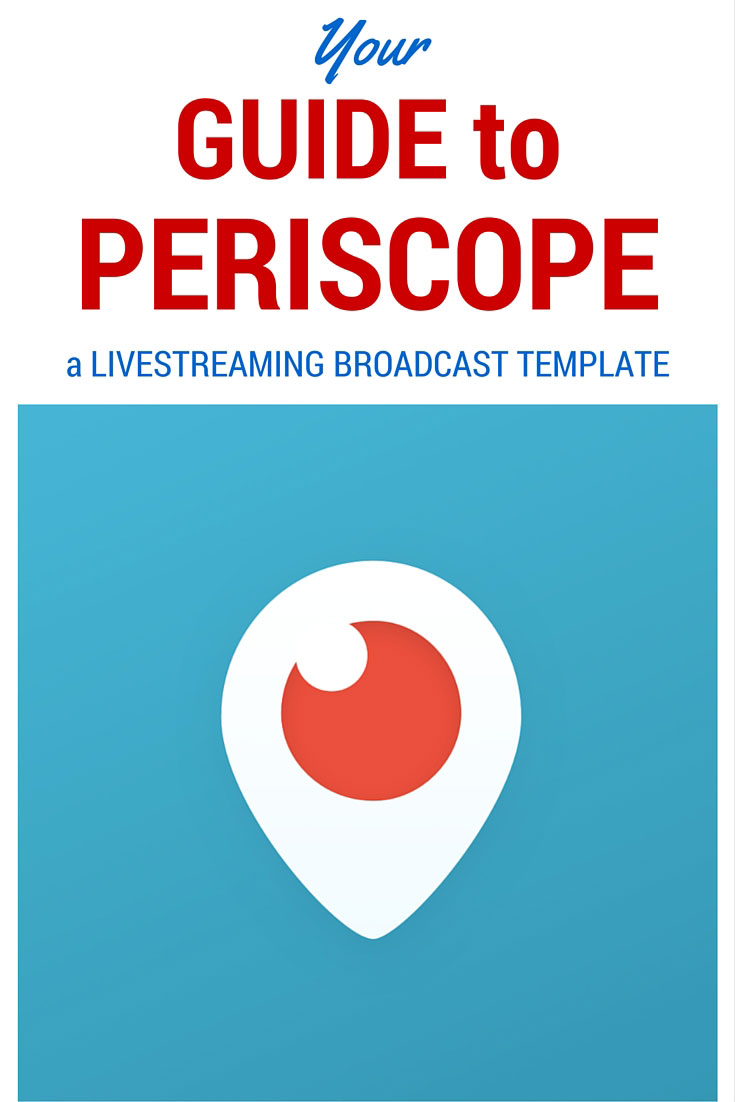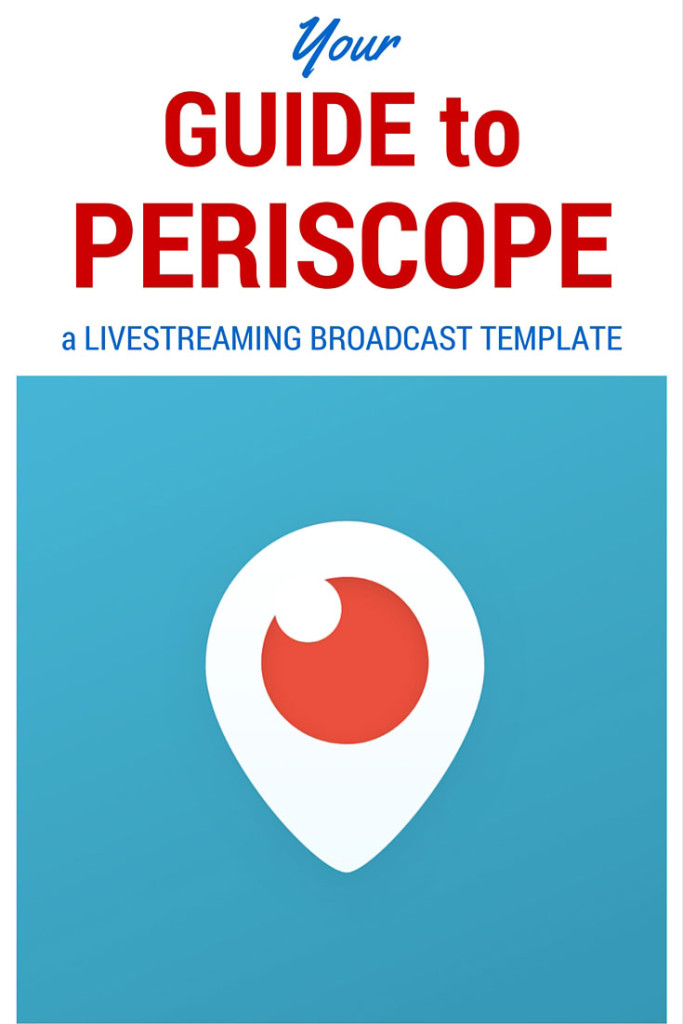 Guide to Periscope Broadcast: Intro
Stage a Money Shot.
Before pressing 'Start Broadcast', aim your phone at something relevant. The app uses what's in front of your device to capture an image for your feature photo in the Periscope feed.
Guide to Periscope Broadcast: The Beginning
After you've switched your device to facing you say, 'Thank you for watching the replay.' Although it sounds strange, nearly everyone watching live won't catch your first few seconds. Replay watchers, however, have no option but to see the very beginning.
Next, quickly introduce yourself and ask where viewers are located to get a sense of your audience and to give people a bit of additional time to tune in to your Periscope broadcast.
Identify what your content will be about and how long the scope will last. Tell viewers to share the broadcast with their followers if they feel it's something relevant to their audience too. Explain quickly how they can do it on different devices. You can also mention hearts and how they work.
Finally, hold up something relevant to your broadcast (a list of notes, a product or a view of the location with you in it) and ask Periscope viewers to take a screen shot and share it on Twitter.
Guide to Periscope Broadcast: Show Your Content
Since you've planned content prior to hitting 'Start Broadcast', make sure you keep it relevant and interesting. Also, don't forget to read people's comments and be flexible about responding to them as you move through your broadcast.
Guide to Periscope Broadcast: Take a Break
Since the Periscope audience is revolving, stop your content for about a minute and reintroduce yourself. Maybe mention your blog, what your scope topics generally involve, and request people give you a follow if they're interested so far.
Guide to a Periscope Broadcast: Return to Your Content
Finish showing your audience your information and ask if they have any quick questions about the broadcast's topic.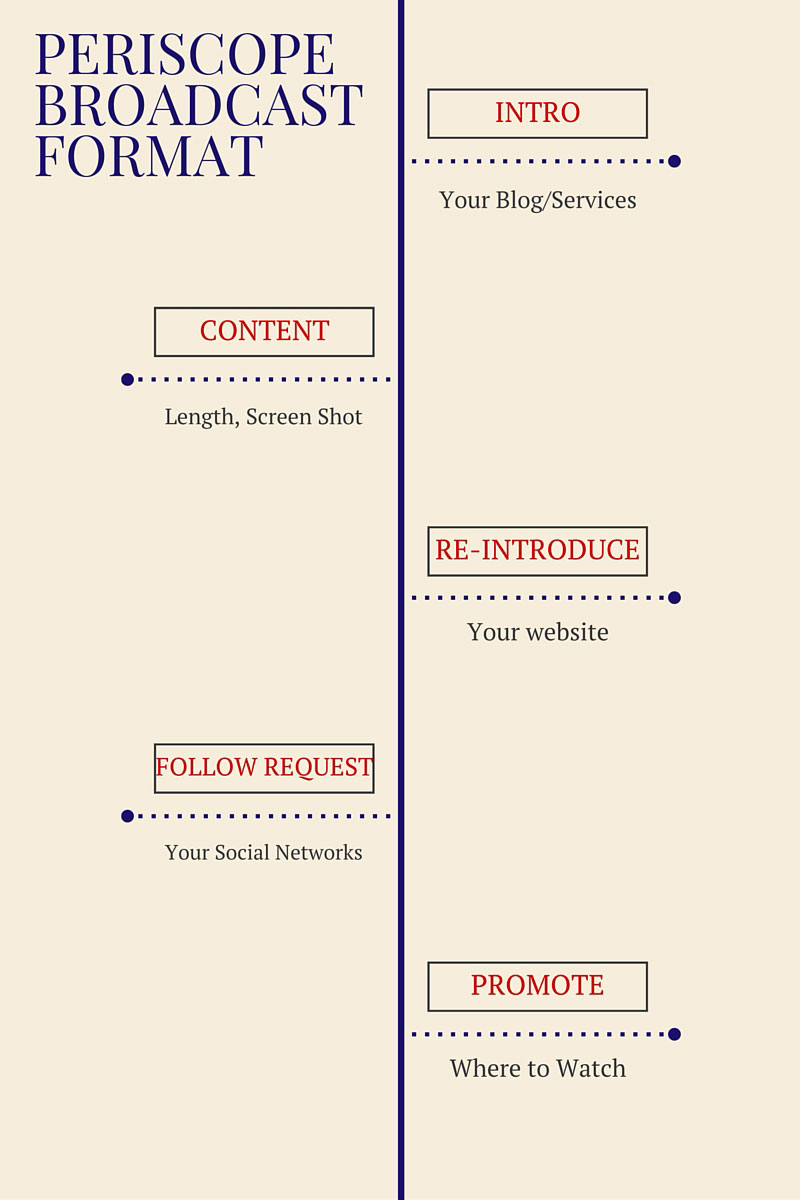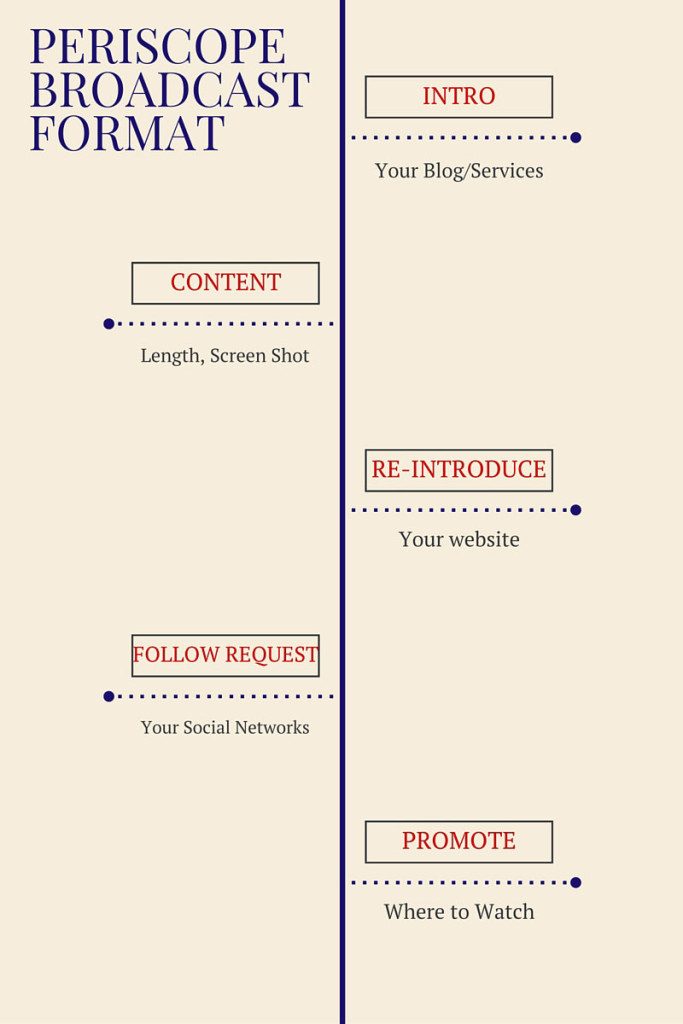 Guide to a Periscope Broadcast: Close and Promote
Close by thanking everyone for watching. Remind them to follow you on Periscope and other social networks you may be on that are relevant.
Take a minute to talk about your upcoming material on your blog, Periscope or other adventures.
Sign off telling people how to watch the replay on Periscope, Katch or even your YouTube channel and swipe down to stop your broadcast.
That's it! I actually set a timer for 10 minutes on my phone just before I begin. Contrary to quite a few broadcasts I've watched, I don't think you want to scope for longer than that at once.
Quality content.
If you found this template for how to do a Periscope broadcast relevant, please share this post on Pinterest or other social media networks you're on. Of course, I hope you tune in to one of my broadcasts and maybe give me a follow too.
Here is a quick list to copy and paste for yourself, followed by some links to other blog posts I've written to help you with your Periscope experience. You can also check out the list of equipment I use to blog, vlog and livestream video.
Replay- Thank You
Introduce Yourself and Blog, Website, Services
Ask Viewer Location
Outline Content, Length, Hearts, Share
Content Introduction- How Long
Screen Shot
Begin Content
Blog Information, Website, Services
Finish Content
Follow on Periscope and Social Networks
Promote What's Next for You
Replay- Where to Watch