What's the biggest British film being released this year in London? Spectre. And the Bond in Motion exhibition at the London Film Museum in Covent Garden offers an avid 007 fan an up-close look at the cinematic life of the world's most famous secret agent.
Sunny friends, I jumped on to the Bond wagon a bit late. My friend had a New Year's Eve party in 2007 in which guests had to dress as Bond characters. It was a blast, but I didn't really know much about the franchise so I tried to dress as the latest Bond girl from Casino Royale.
When I saw Skyfall in the theatre with my mom and dad in 2012, I became a franchise fan. My dad really enjoyed Bond films.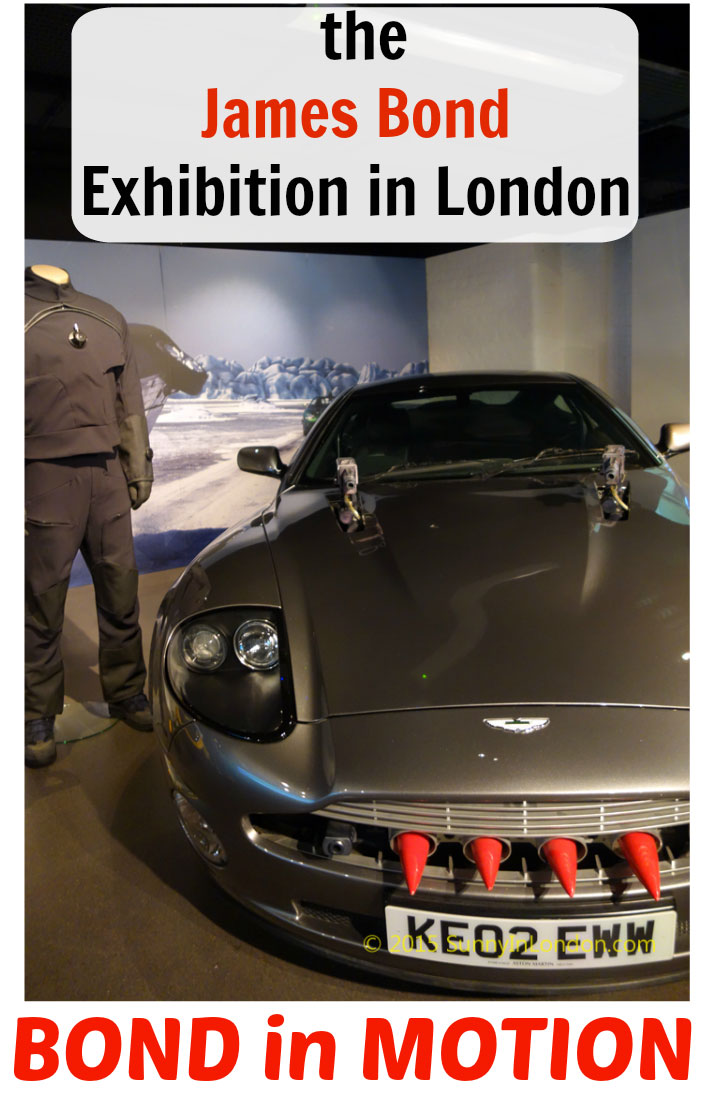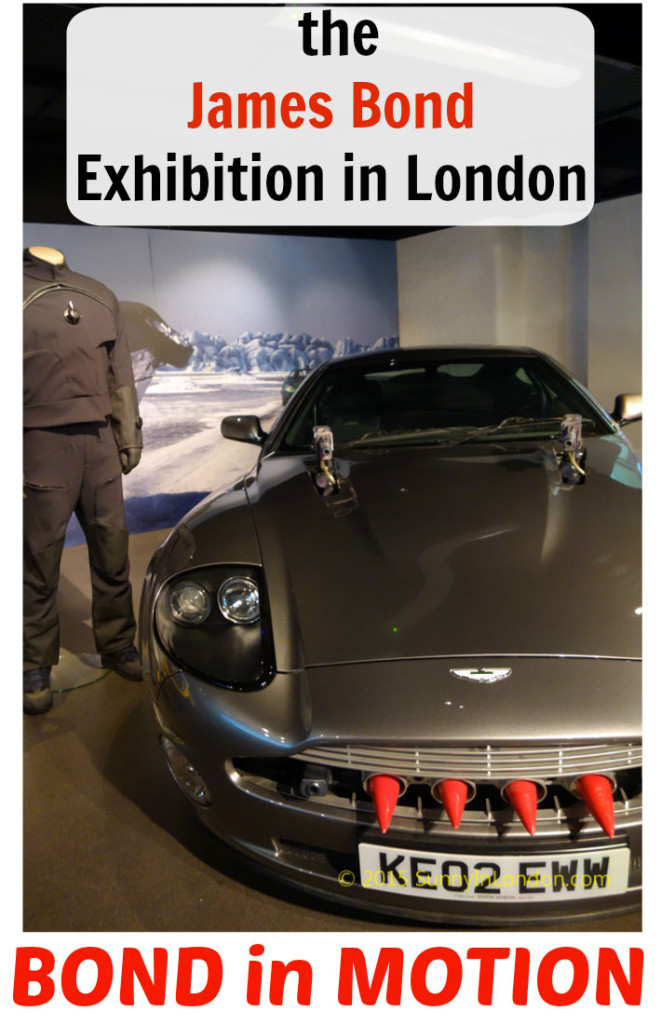 Daniel Craig isn't hard on the eyes, so I made sure to grab a smooch with him at Madame Tussaud's earlier this year.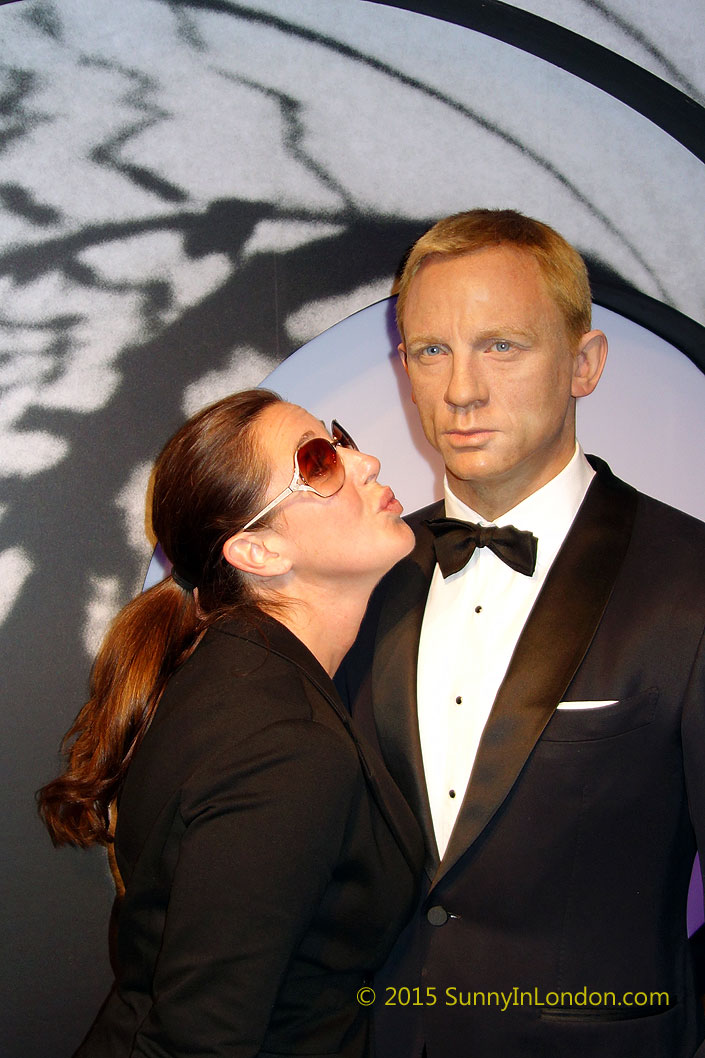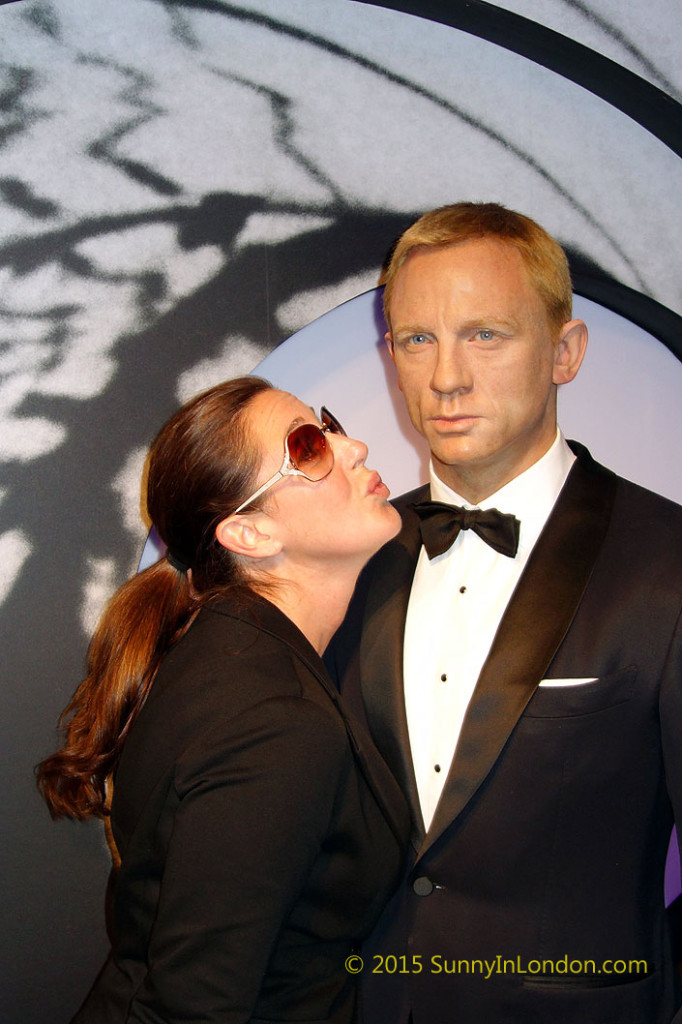 And then I visited Bond's history at the London Film Museum.
Bond in Motion- What You'll See
Upon entering the building in Covent Garden, you'll see a model of the helicopter used in Skyfall suspended in the air just beyond the entrance. Inside you will get close to over 100 individual original items never seen before, like the bloody tuxedo from Casino Royale, passports for 007, and more.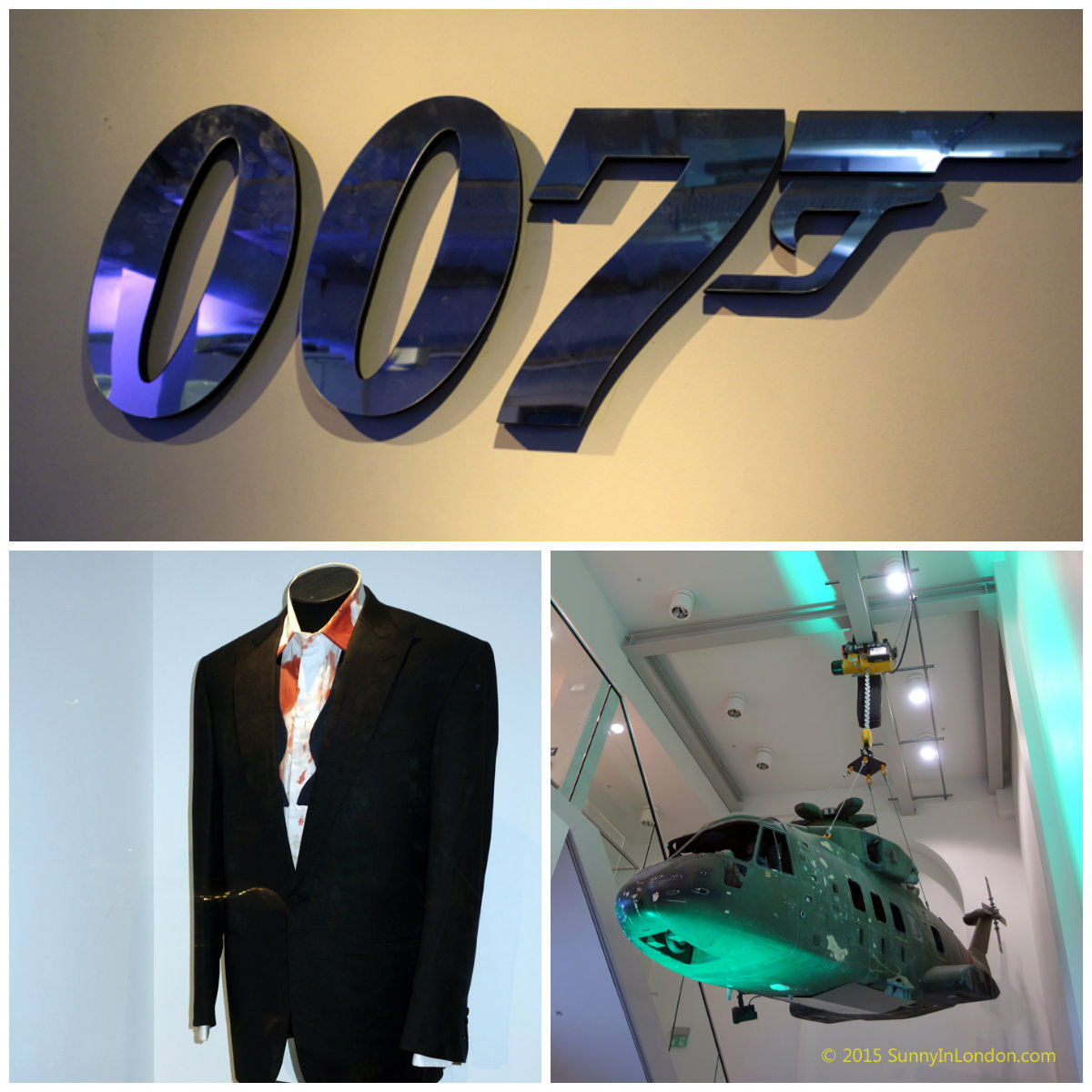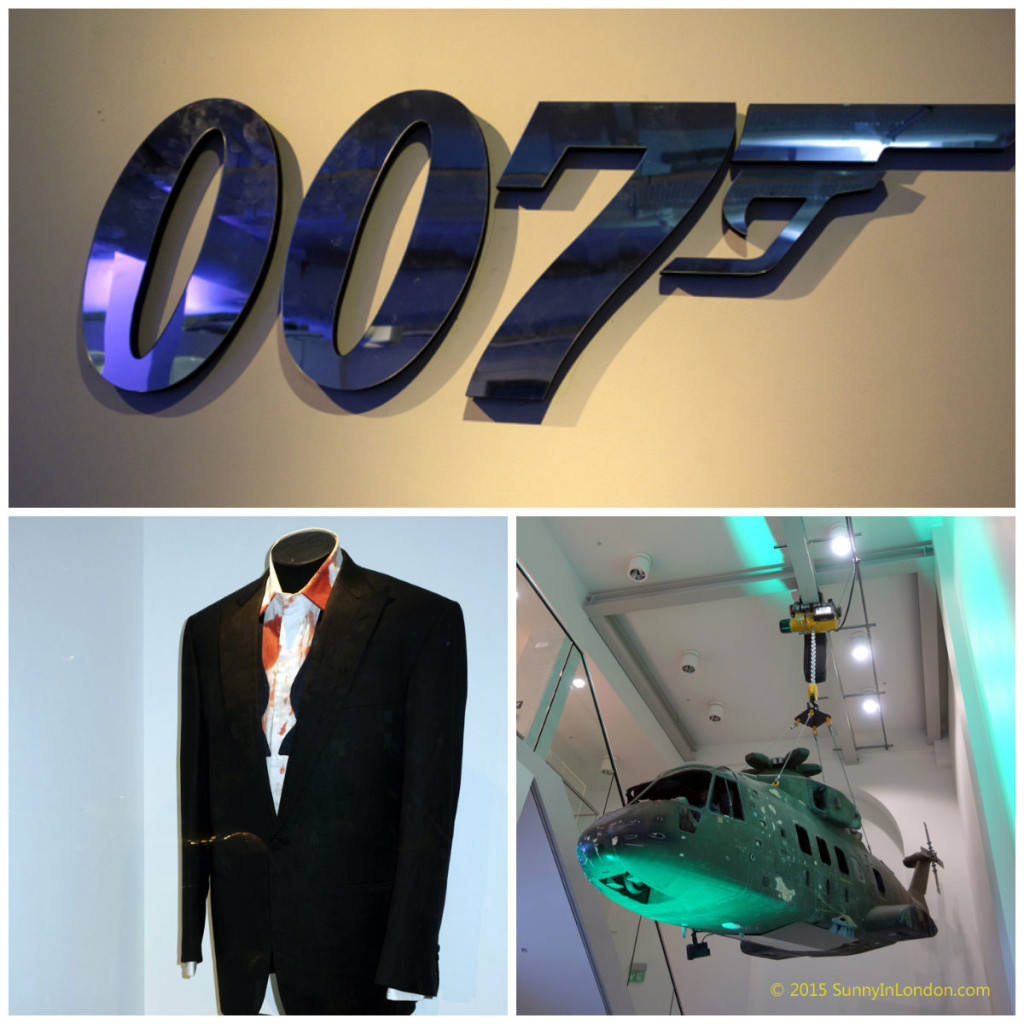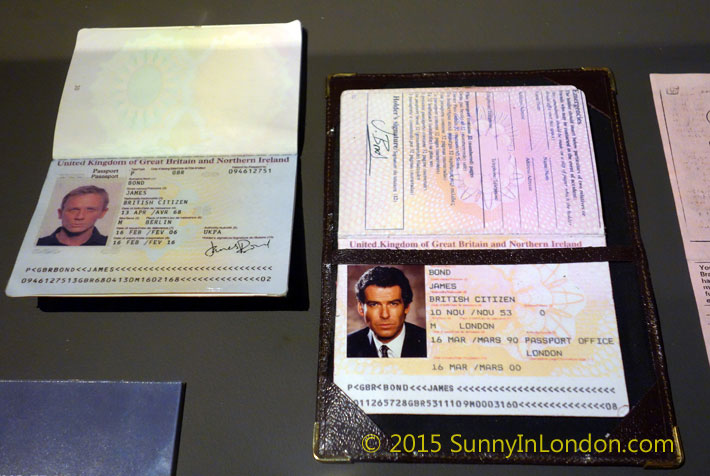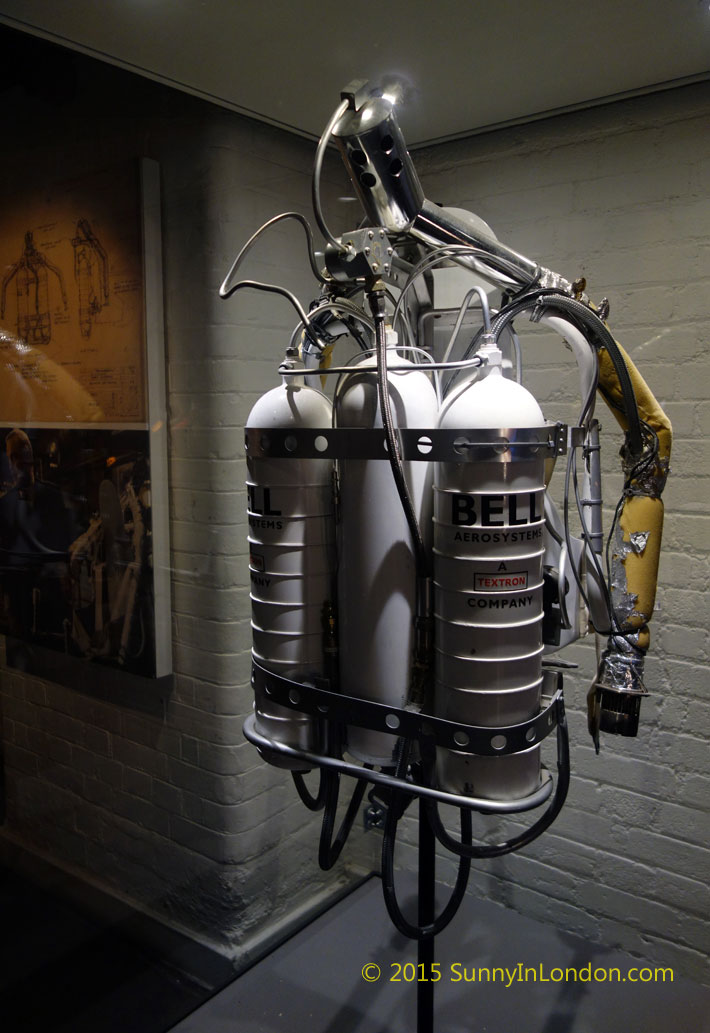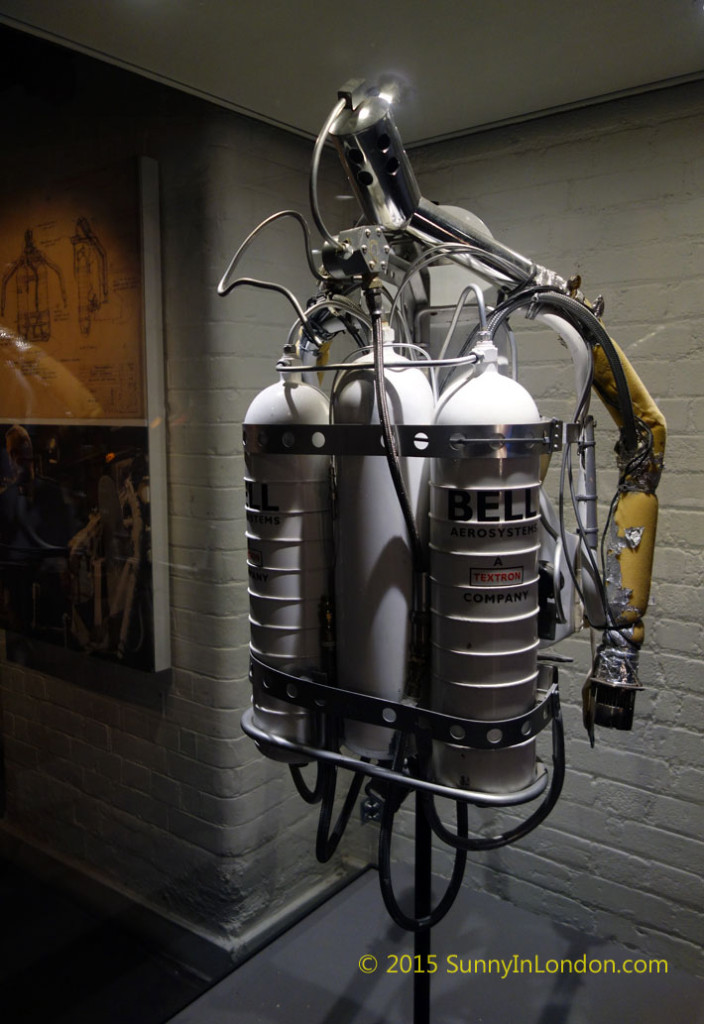 The exhibition takes place over two floors. The top is devoted to sketches, storyboards, a few props, and models used in creating some of the James Bond movies.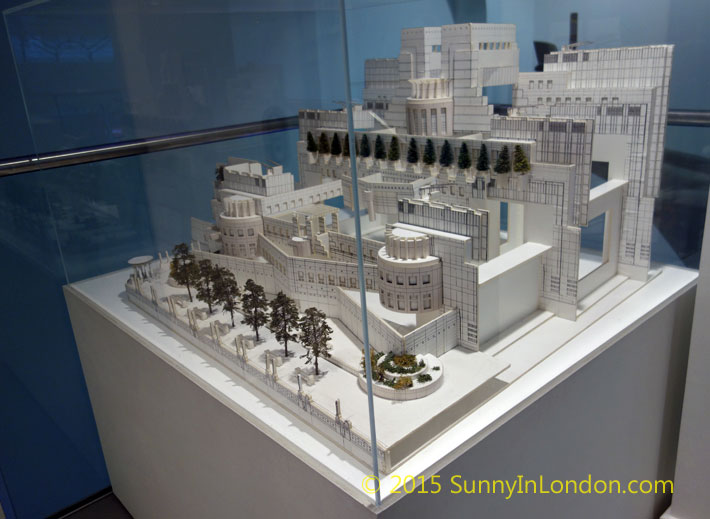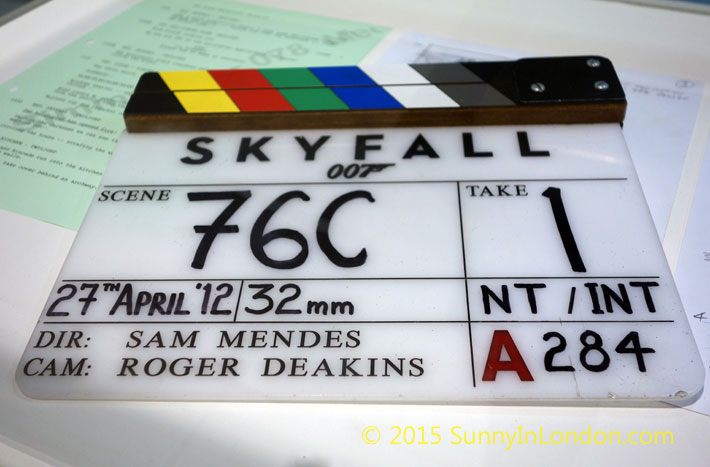 As a press guest of the museum, I received complimentary entry and an audio device which played supporting information for the displays.
After touring the top, I visited the lower level. It included a cafe, gift shop, some costumes, cars and other vehicles from the James Bond films.
Bond in Motion- Dr. No or Should You Go?
As a girl growing up in Daytona Beach (the home of stock car racing), I learned to love fast cars and the rumble of motorcycles. However, not living those years watching Bond films was a deficit for me at the Museum.
How do you know if you should go?
Take the short test below.
If you can name all the cars and the films in which they were featured, then missing the Bond in Motion exhibition would be a wreck for you.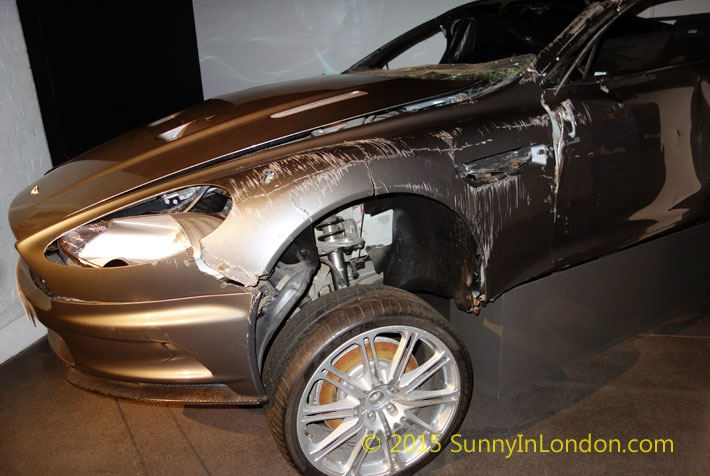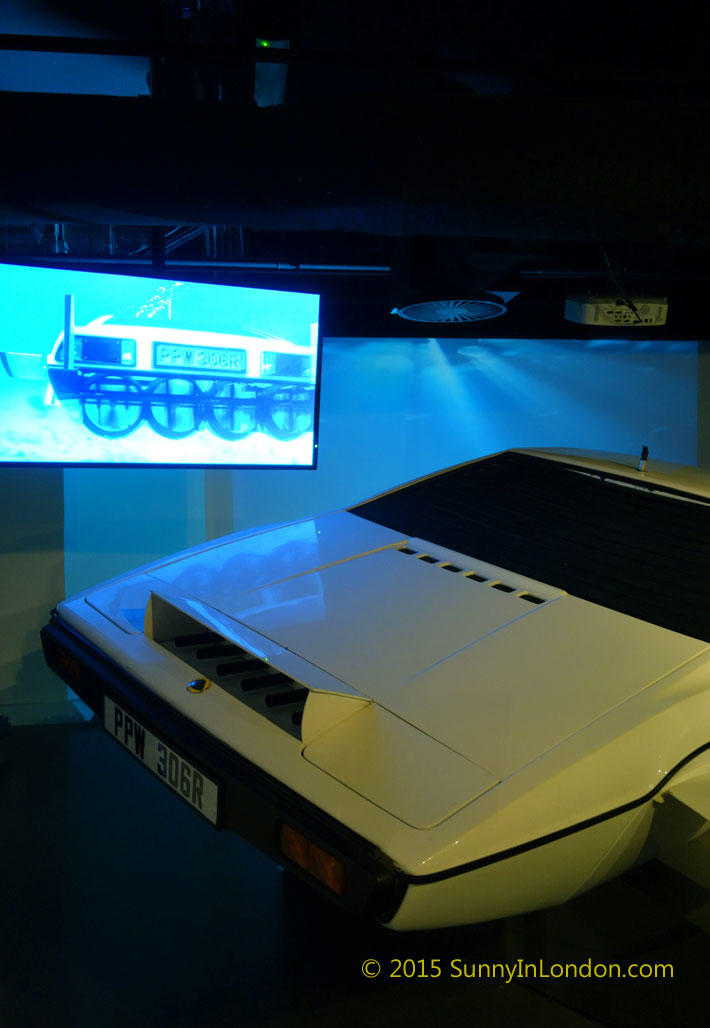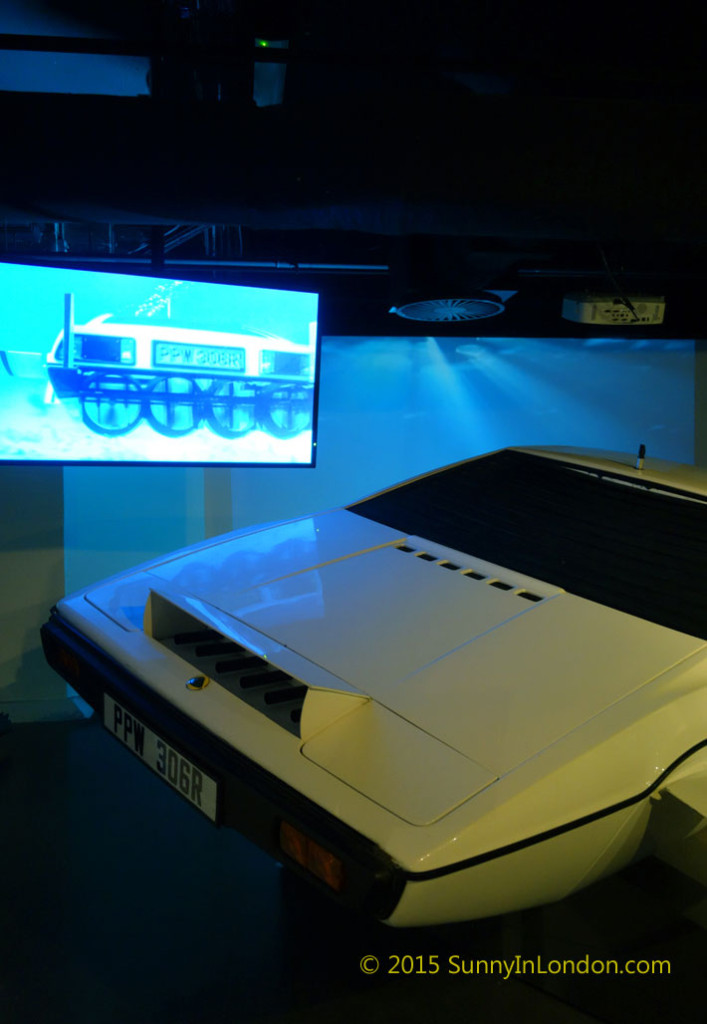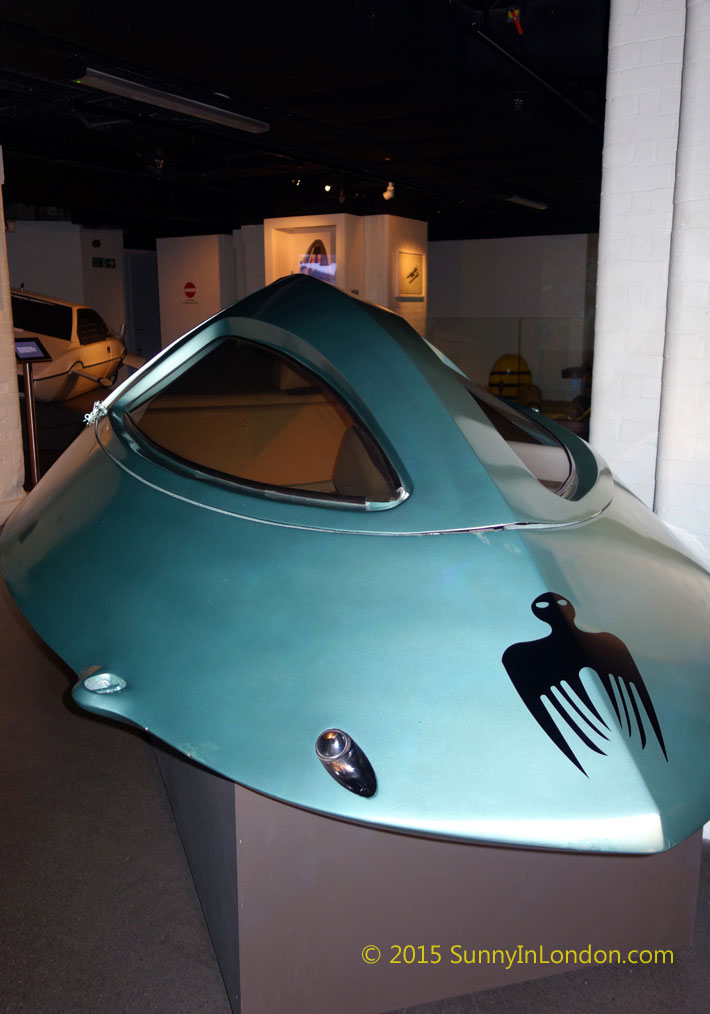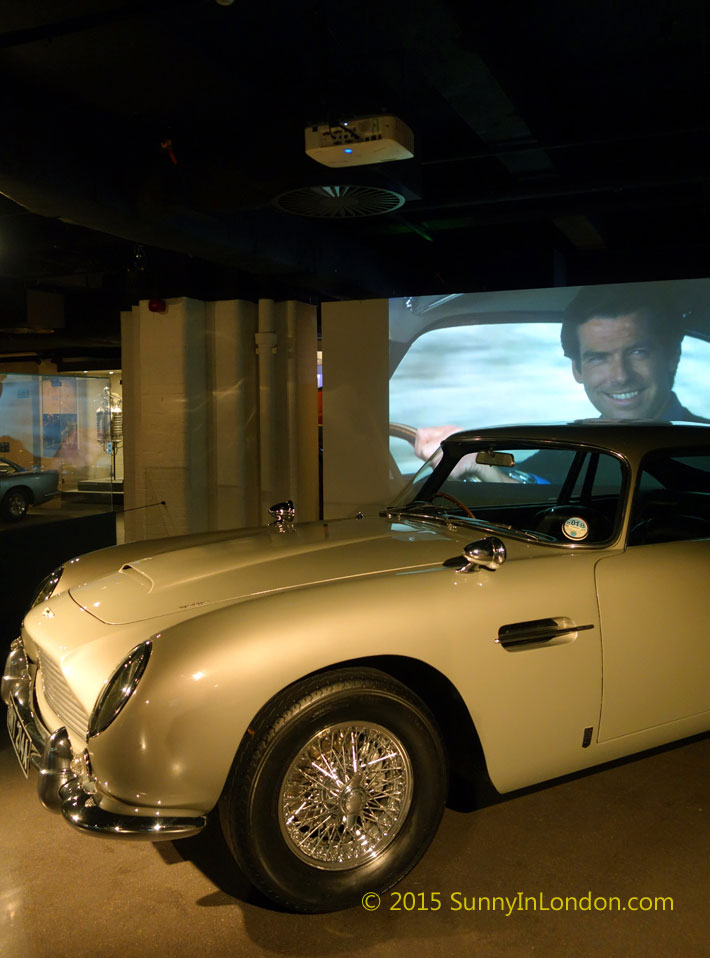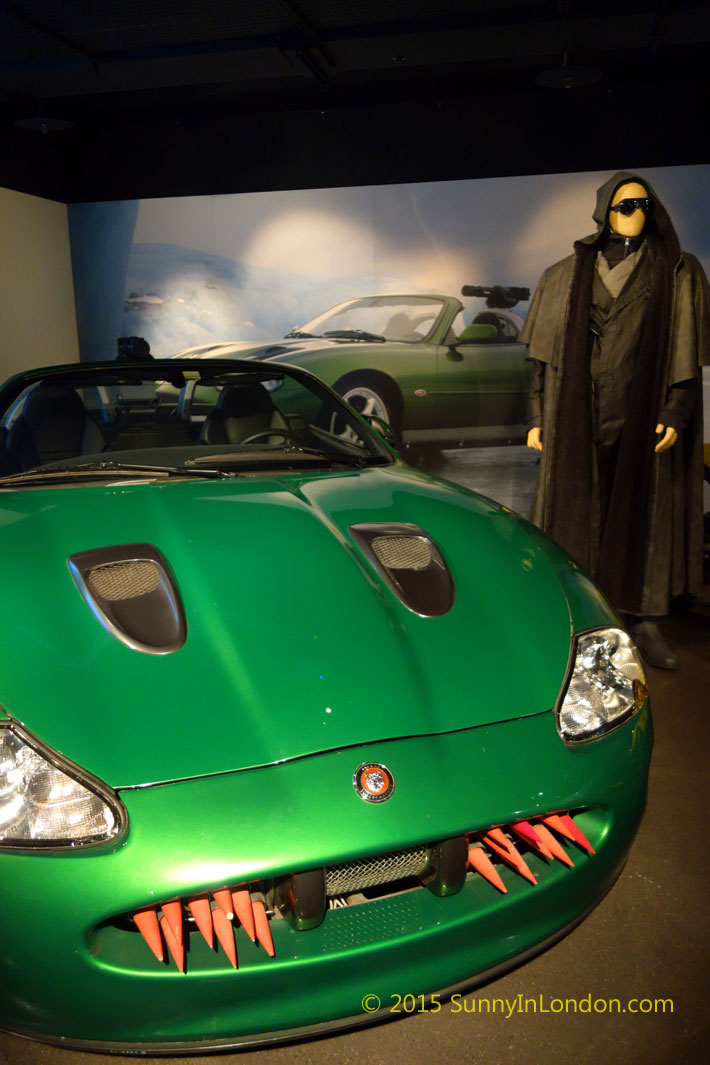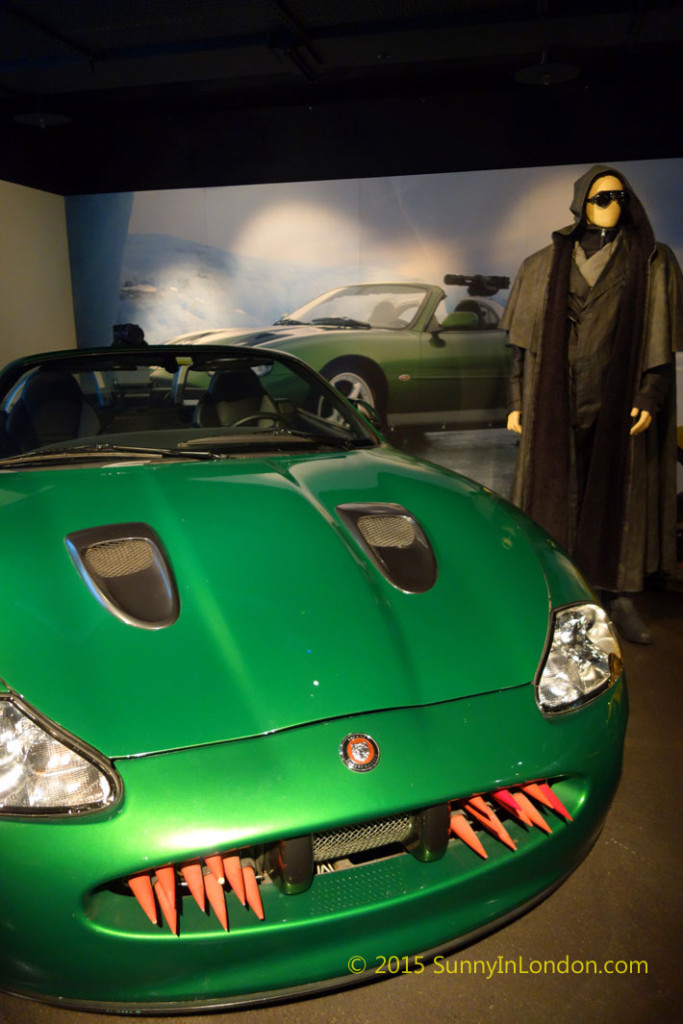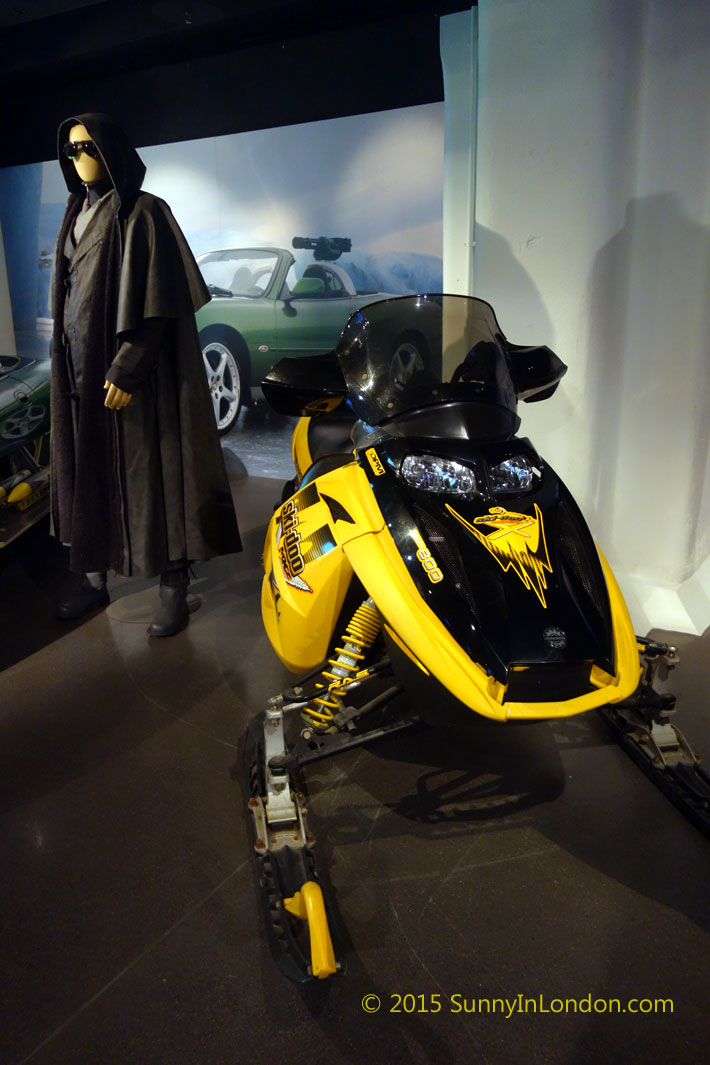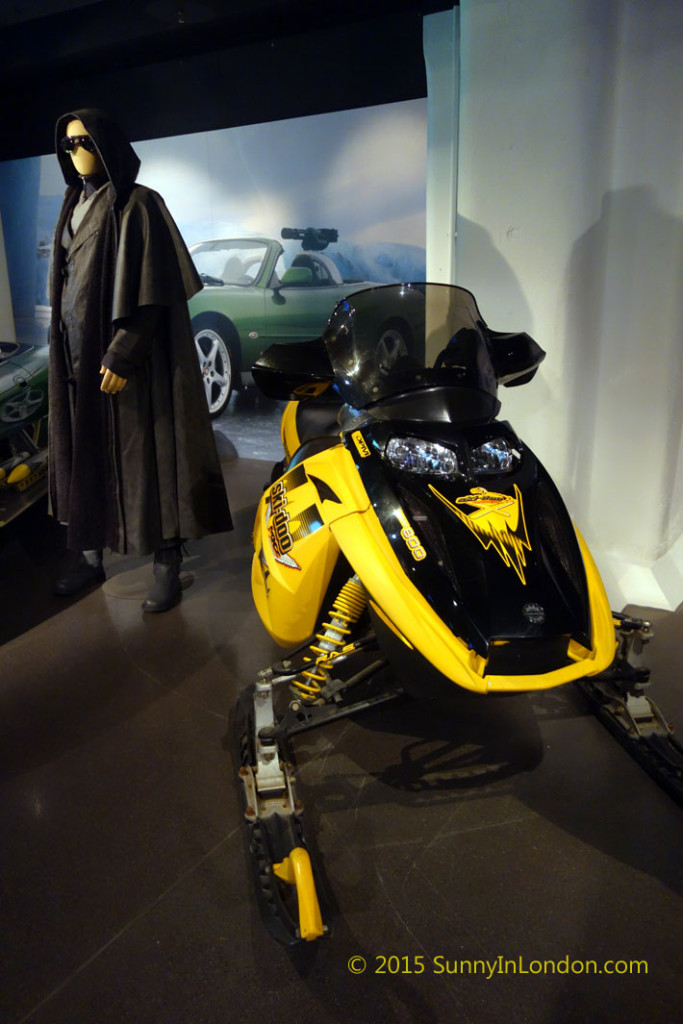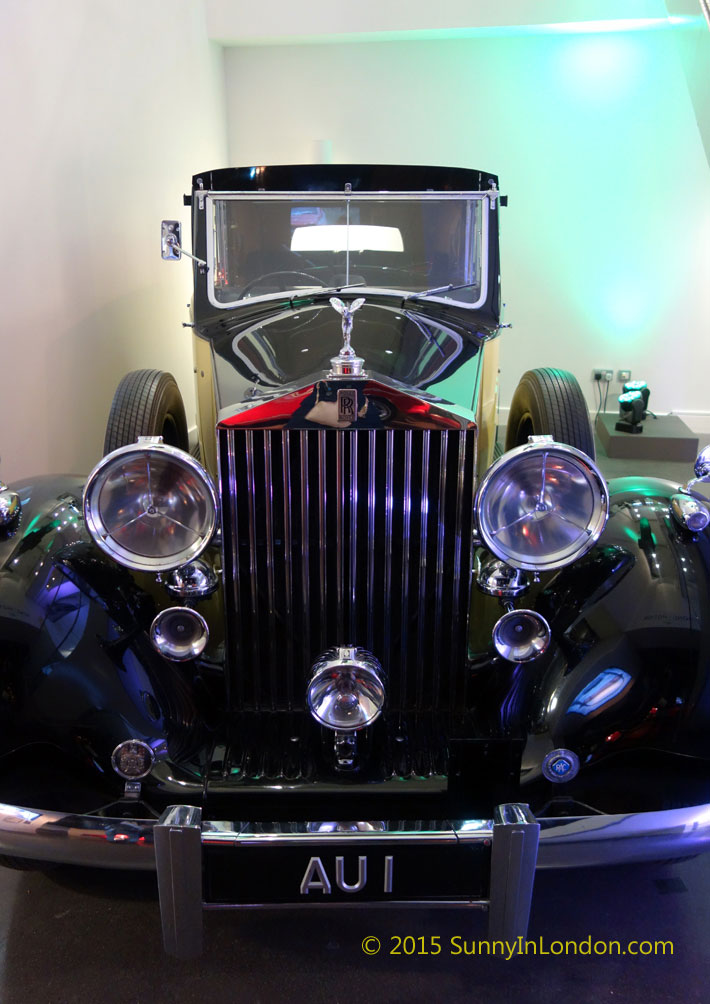 Mr. Sunny scored a 100 on the test, as he reviewed all my pictures when I returned home that night. I had taken a picture of each plaque on the wall with exhibit information so I would know the cars when I got home. He didn't need any of my 'notes' to match the film to the car.
Bond in Motion: Have Some Pun
I'm happy I visited the exhibition. It's an inside look at the history of one of 2015's biggest film events. However, being a bit of a prankster myself, I decided to wind up the staff a bit before I left.
I walked over to the cafe to see if they'd taken any creative liberties with the menu. First, I asked if they served Octopussy. The staff member was neither amused nor entertained with that or my follow up, 'How about a juice, shaken not stirred?'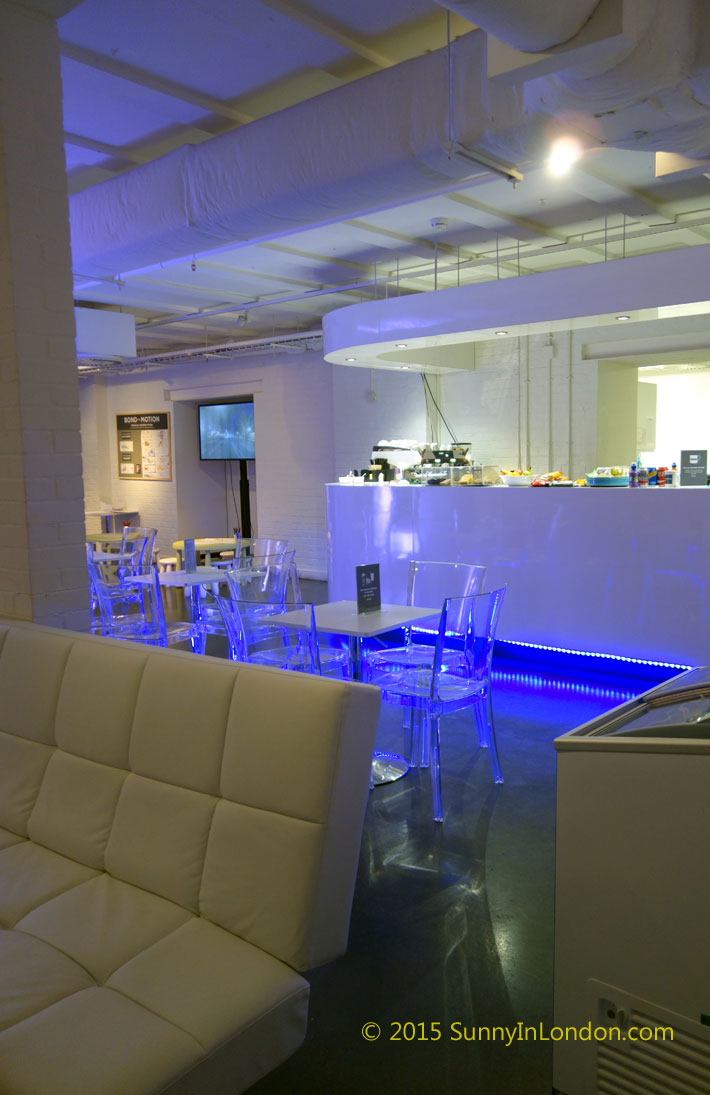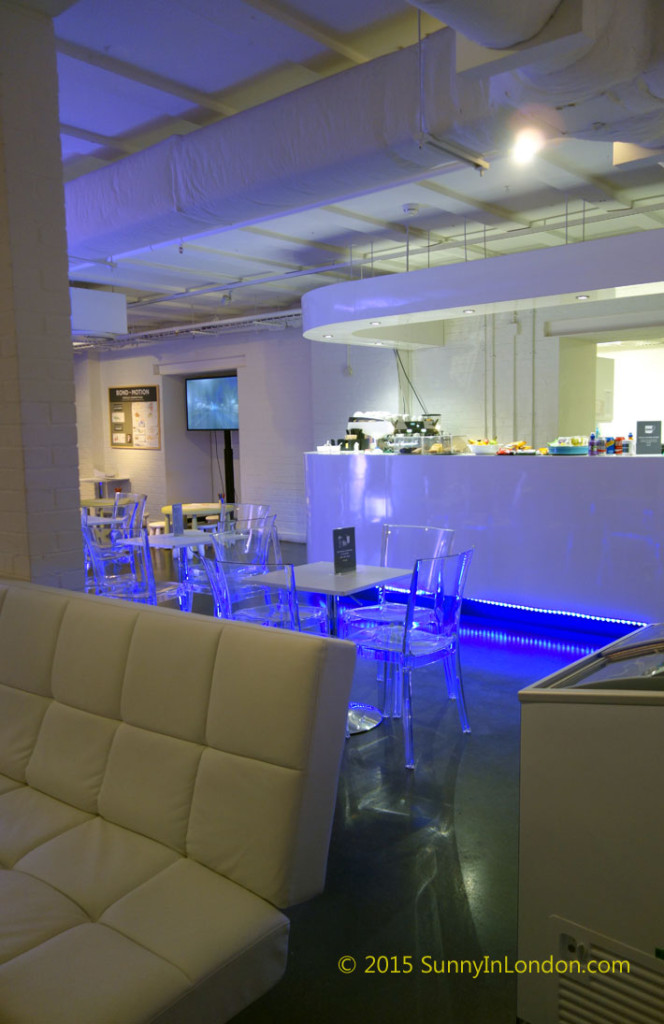 Next, I made a stealthy move for the gift shop. Again, there wasn't much of a smile when I asked the clerk if he could gift wrap a goldfinger for me.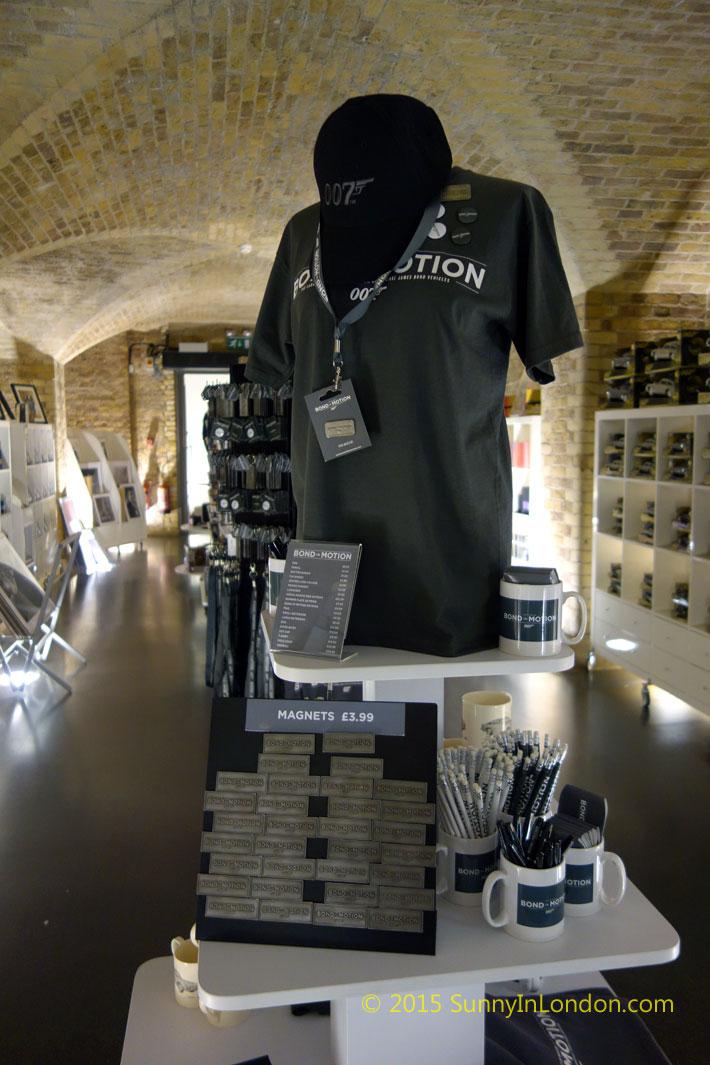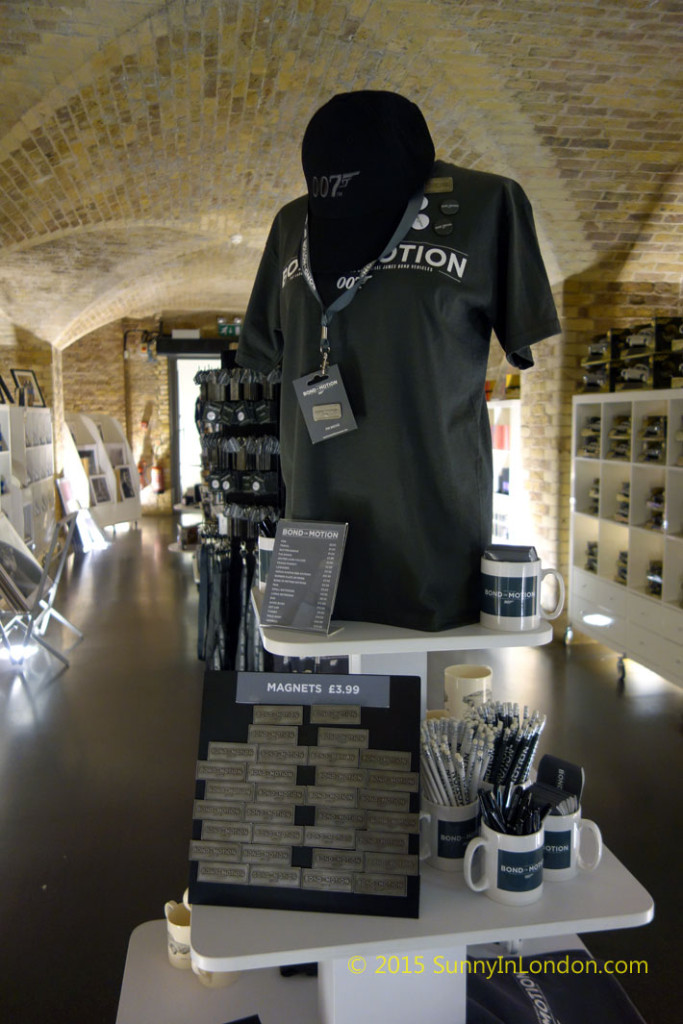 Bond in Motion: The Money Shot
I think it would be great if the Bond in Motion exhibition had a green screen area for guests. Instead of playing Quidditch, like guests do at the Making of Harry Potter Tour at Warner Bros, perhaps guests could engage in a high speed car chase? Maybe jump from train to train in a chase and then fall hundreds of feet in to the water only to save the world from terrorists moments later?
That's probably a bit too technical.
They do give people a chance to jump in front of the iconic gun barrel image and make their best Bond impersonation as a souvenir.
These two chaps seemed to have Bonded quite well over that fun opportunity…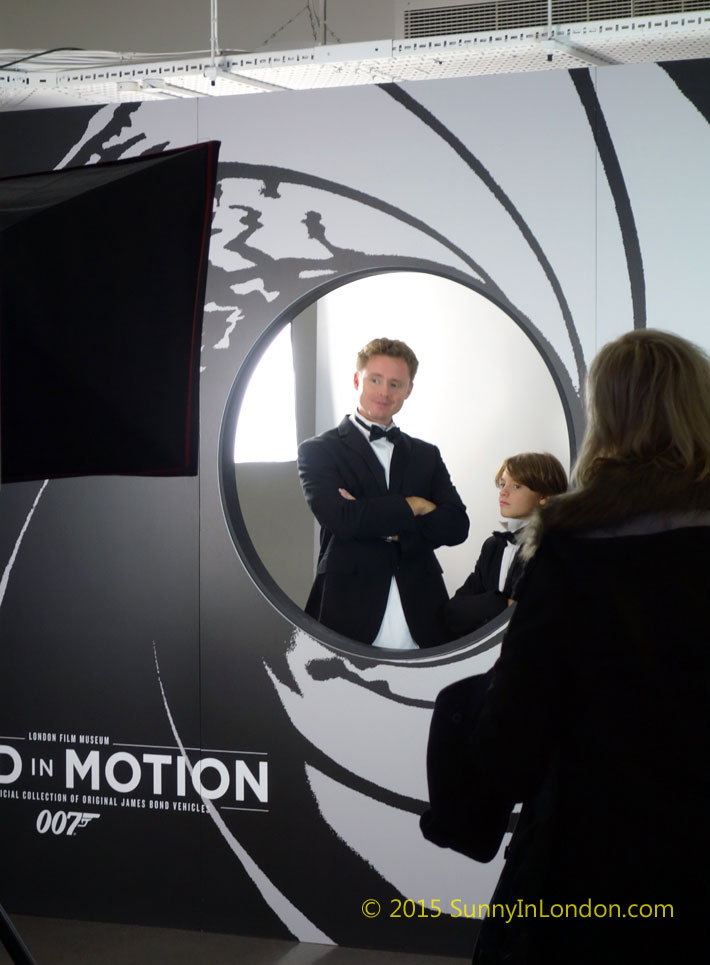 Bond in Motion: Final Thoughts
This exhibition at the London Film Museum has been extended due to its popularity. Before you put it on your holiday itinerary, check the website to see if it's still happening.
While you can't really take pictures standing next to the cars or other memorabilia, it's certainly worth a visit for those who've been held in Bondage through the years.
Thank you again to the London Film Museum at 45 Wellington Street, Covent Garden for having me as a guest.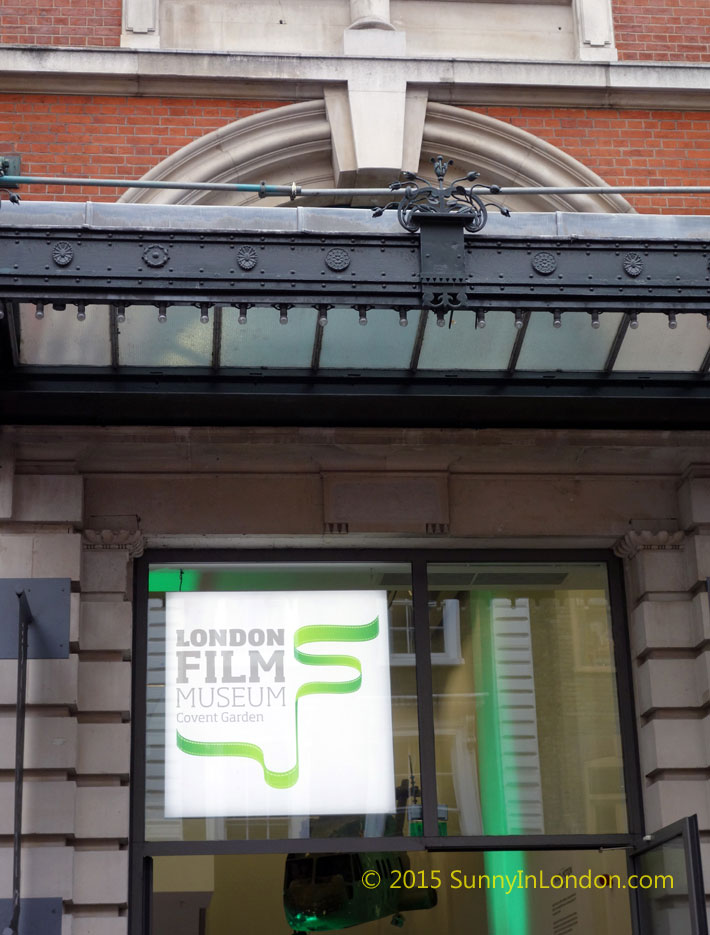 I'm wondering if my sister, an avid motorcycle rider, can name these? Or maybe you can help? How many pictures above could you guess?