What are 10 of the best things to do in London at Christmas? The list of possibilities is quite extensive. After all, Charles Dickens invented Father Christmas, didn't he? 😉
Ok, ok, that's a bit big, but really, when you think about the spirit of Christmas and the whole idea of gift giving and the celebration of the event, London is absolutely one of the places in the world that you want to be.
So what are the things to do in London at Christmas that MUST be on your list of activities? Let me show you, Sunny friends…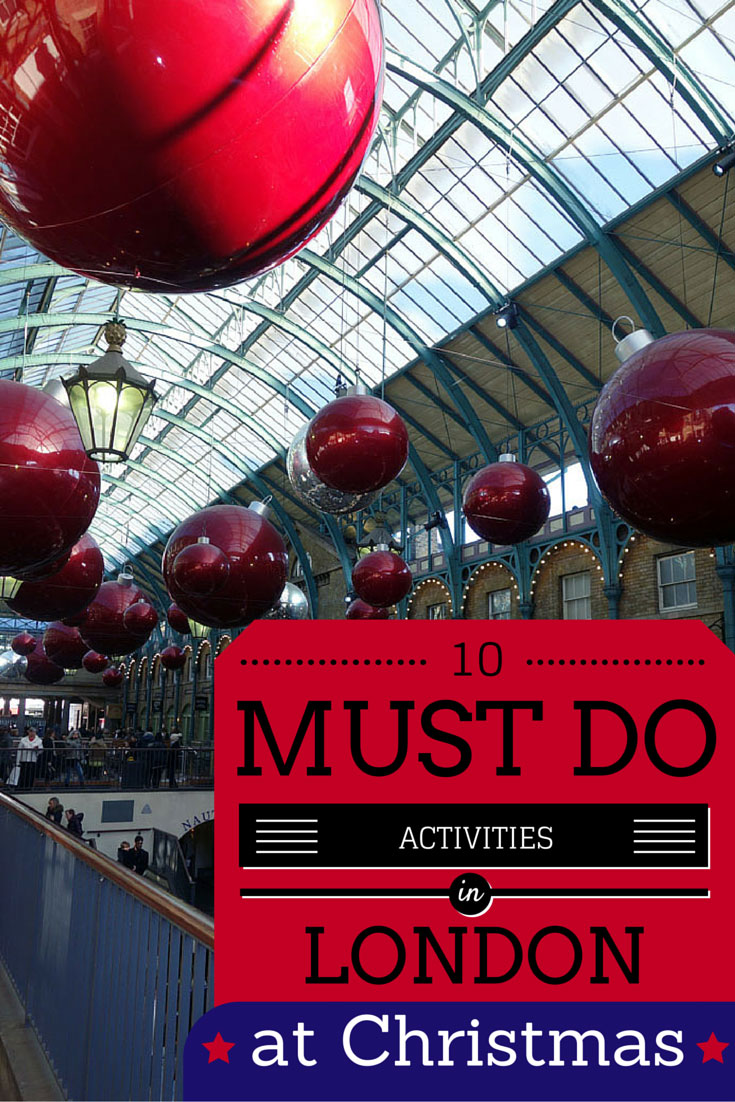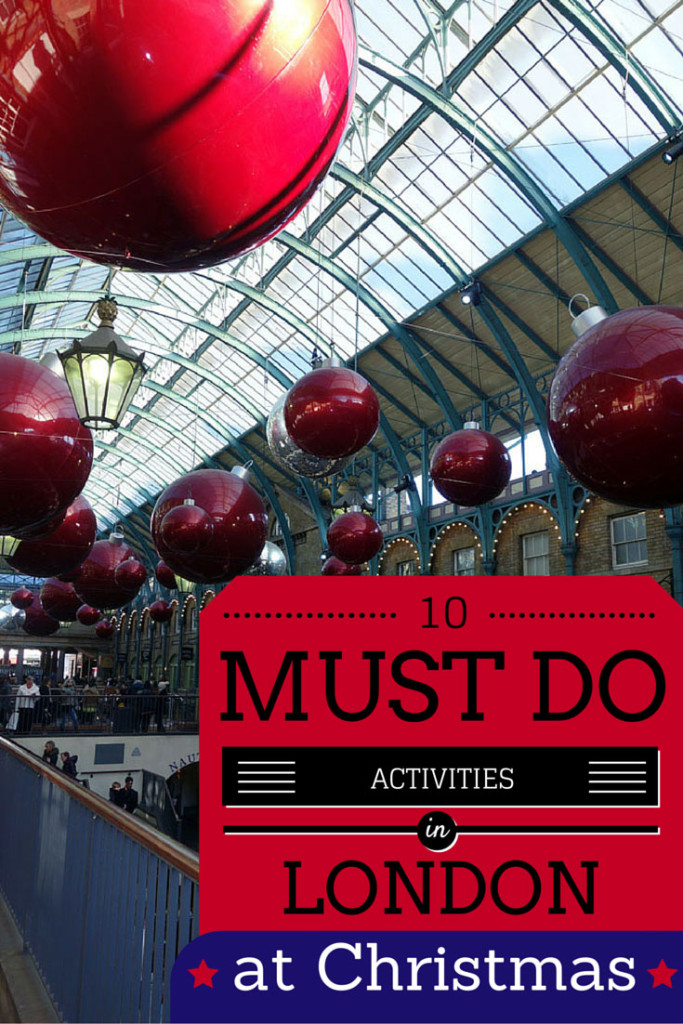 Things to Do in London at Christmas: Winter Wonderland
As a girl who grew up in Daytona Beach, Florida and spent tons of time at Disney World, I can safely say that you should 'Let it Go!' when it comes to your reservations about Winter Wonderland rides in London at Christmas.
In fact, if you ask me, the rides at Winter Wonderland are more exciting than those at Disney World. Scout's honour! That's if you're interested in being flipped and tipped. It's my favourite holiday activity, as you'll see in this video.
Make sure if you are going to Winter Wonderland and want to make it extra special, that you watch this year's video which outlines all the changes that have happened since the pandemic and what you need to do before you go.
Things to Do in London at Christmas: Ice Skating
Another fun activity that you will find in many festive Northern climate cities during the holidays is ice skating. In London, during the holidays there are many places to slide across the ice (hopefully on your skates and not your bum!).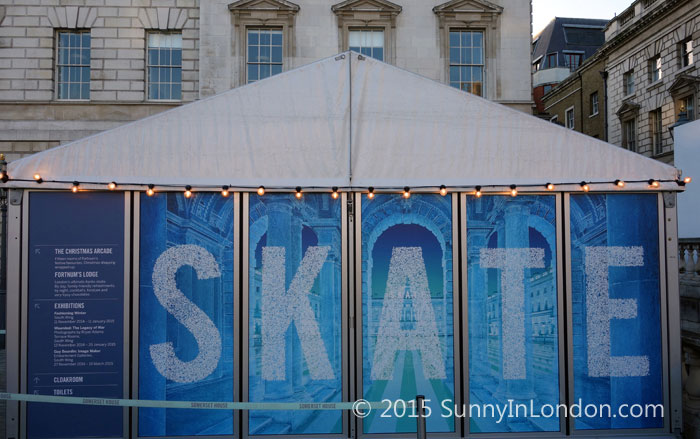 You can join the crowds at Hyde Park Winter Wonderland or visit Somerset House. Other options for ice skating in London include: Broadgate Ice Rink, Canary Wharf Ice Rink, Hampton Court Palace Ice Rink, Ice Skating at Wembley Park, Natural History Museum Ice Rink, and the Tower of London Ice Rink.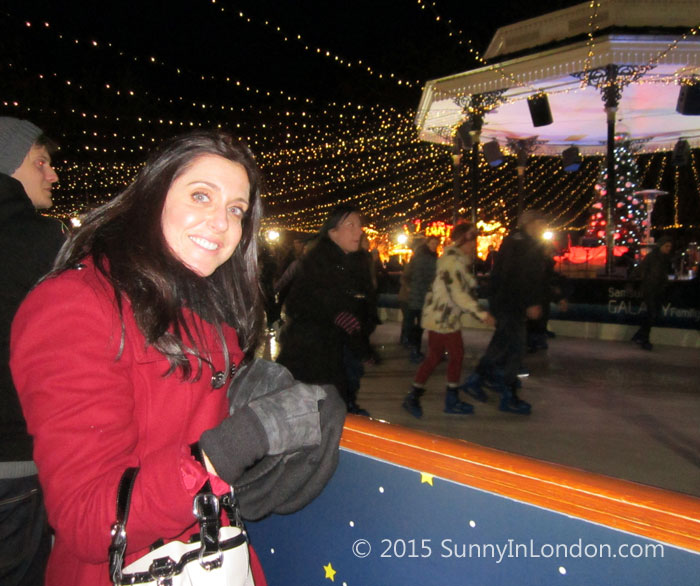 Things to Do in London at Christmas: Shopping
Of course, there's the obvious things to do in London at Christmas, which is shopping. To keep it simple, you'll want to stay focused on the shops on Regent Street, Carnaby Street, and Seven Dials. Make sure you watch out for the shopping nights in these areas because they offer discounts to customers that are really valuable!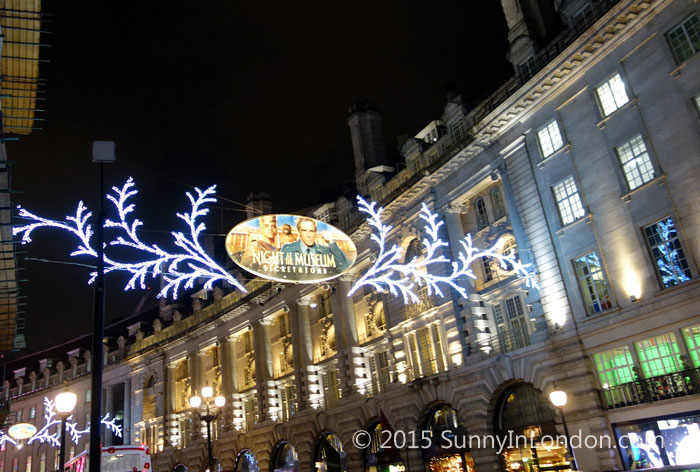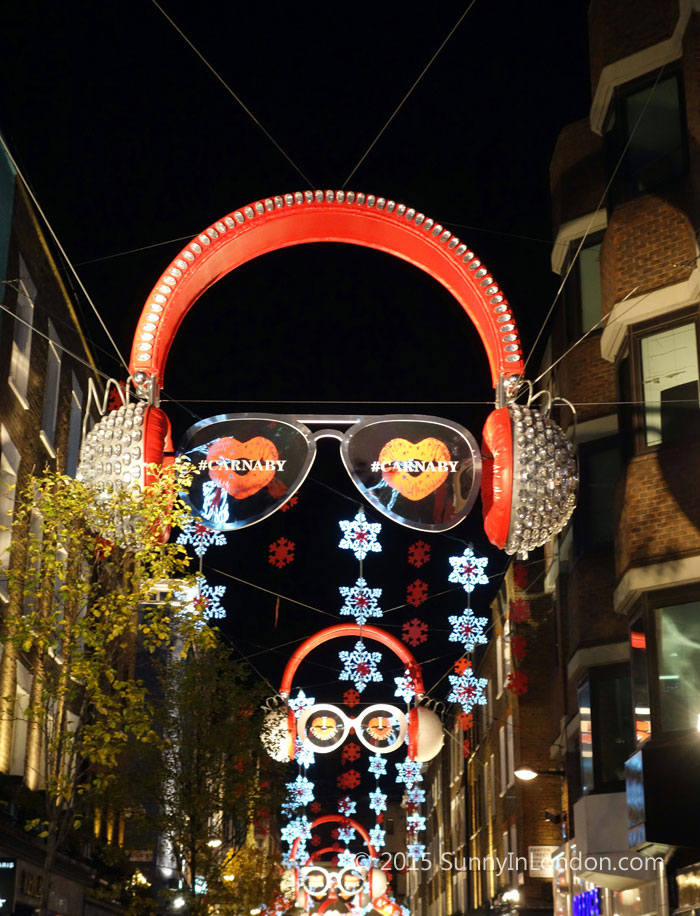 I'll be sure to announce the shopping nights in my newsletter. In fact, I already sent the Seven Dials Christmas Shopping party with 20% discount information to subscribers. To make sure you don't miss the other ones, subscribe here.
Things to Do in London at Christmas: Afternoon Tea
Who is able to visit London and skip afternoon tea? Not me!
There are many hotels that pride themselves each year on their festive Christmas afternoon teas. This year, you may wish to visit the Conrad St. James Snow Queen Afternoon Tea. It's offered from November 23 2015- February 11 2016. I had the chance to preview it in October. My review will thoroughly explain why I choose it for this year's Queen of the Christmas Afternoon Tea!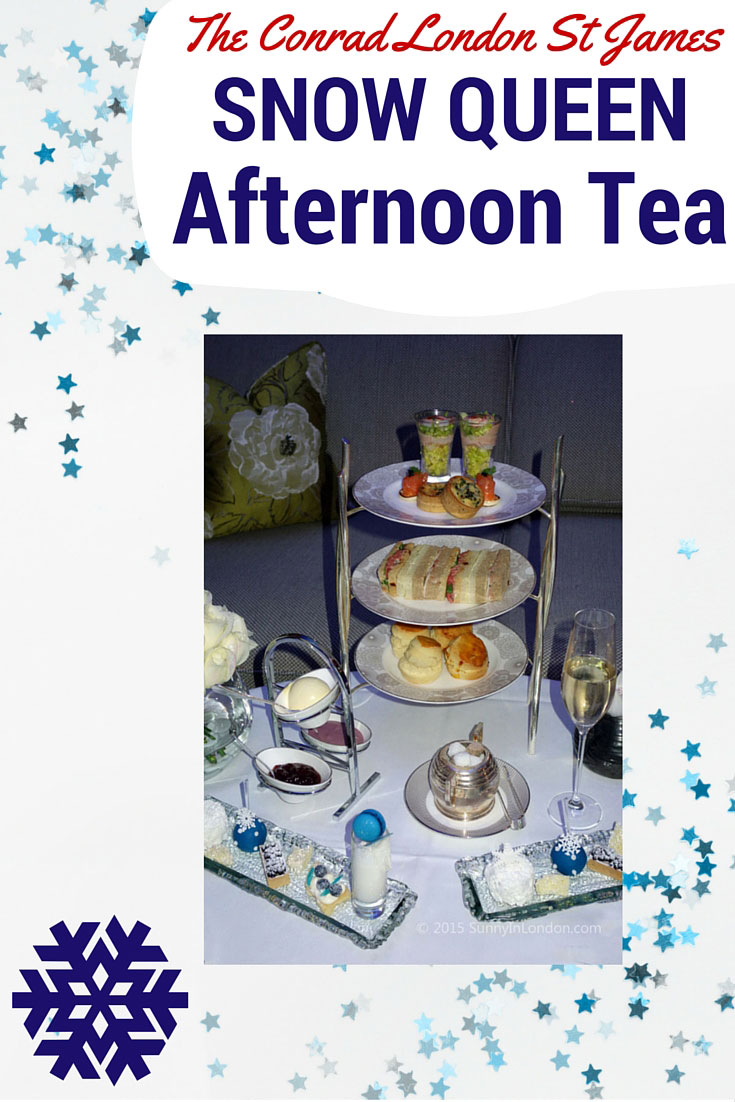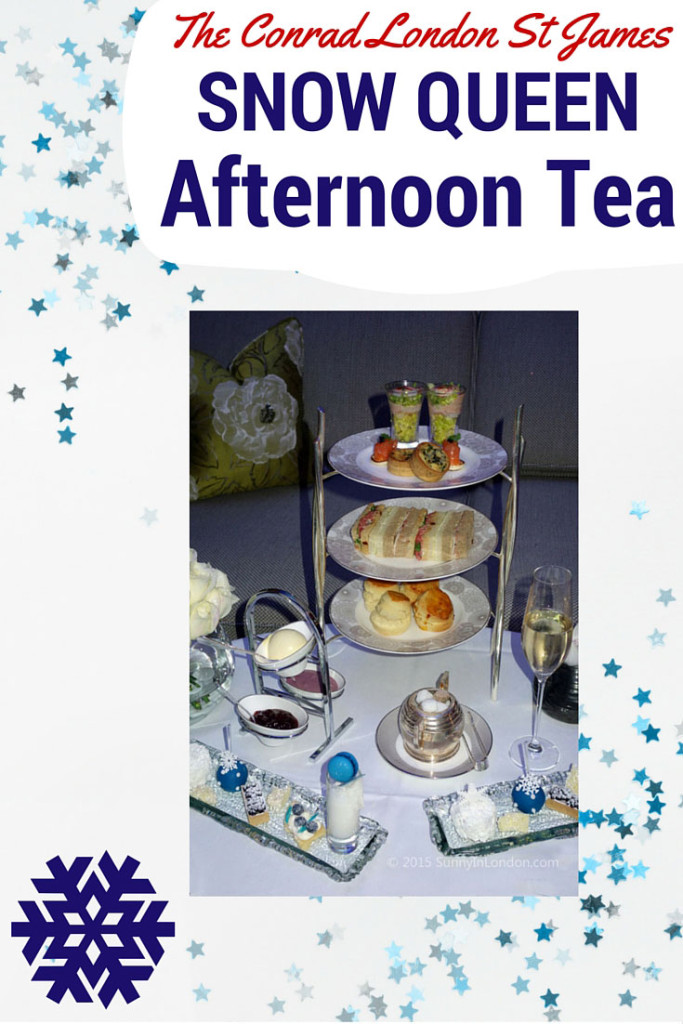 Although, that afternoon tea is certainly riveled by the One Aldwych Hotel's long-standing Charlie and the Chocolate Factory inspired afternoon tea, which will be offered at least until the remainder of this year.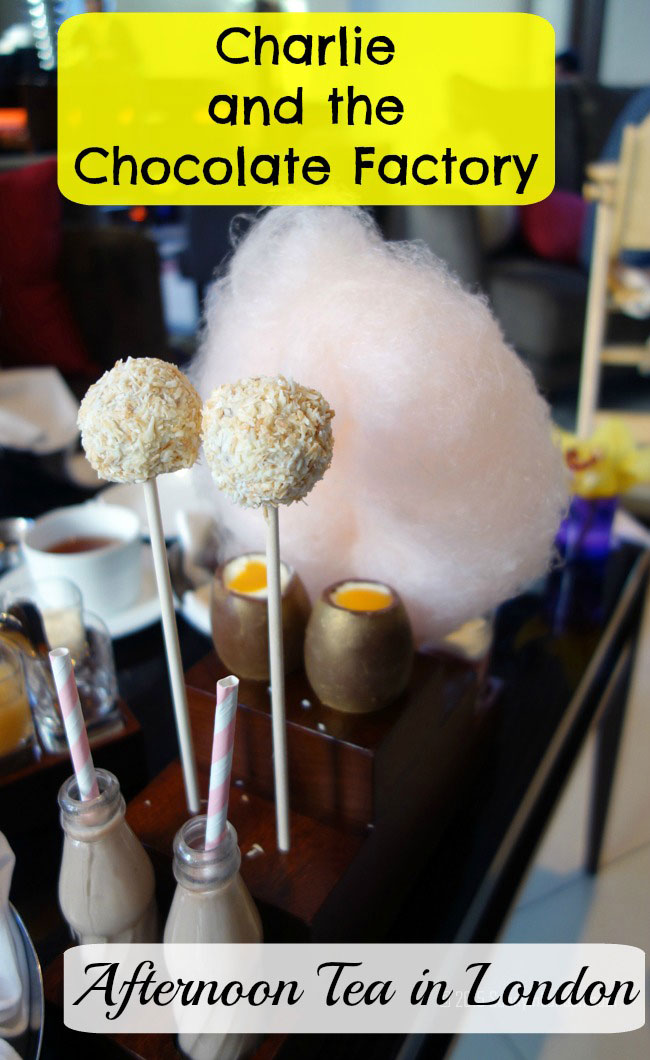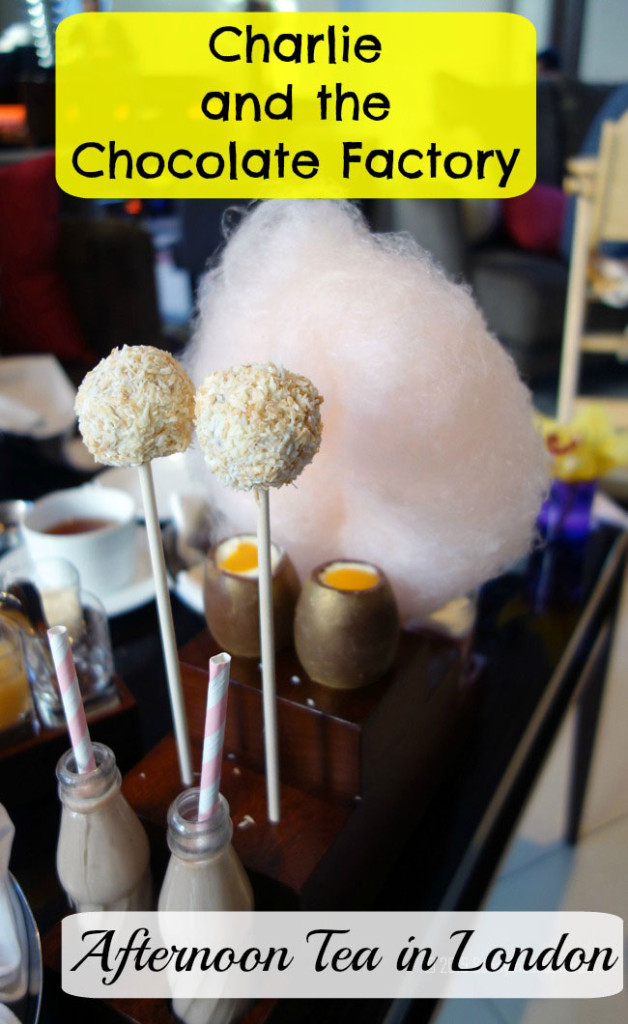 Popular Christmas afternoon teas from 2014 include the Corinthia Hotel and the Sofitel St James, who offered the Buche de Noel French inspired tea in honour of the hotel's French ownership.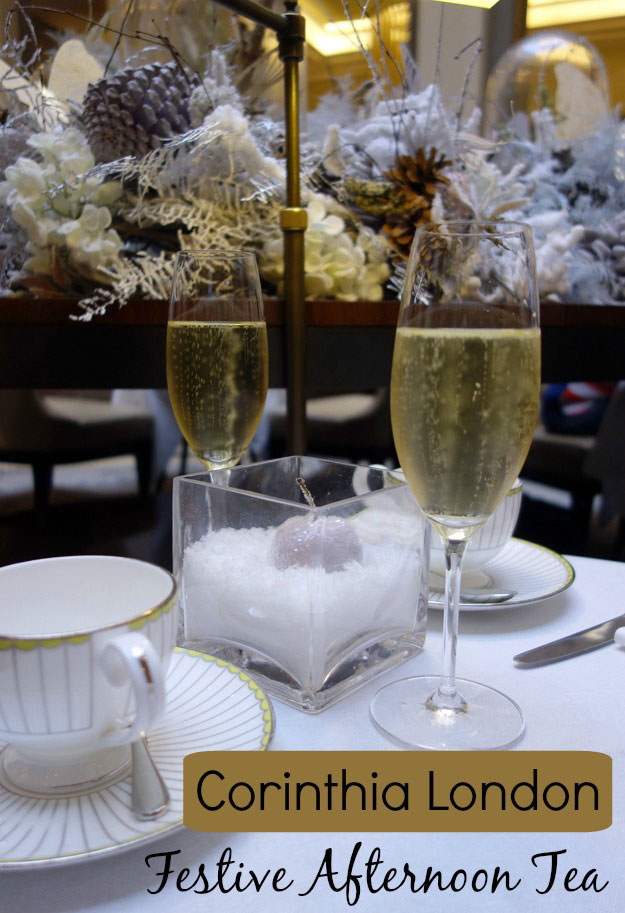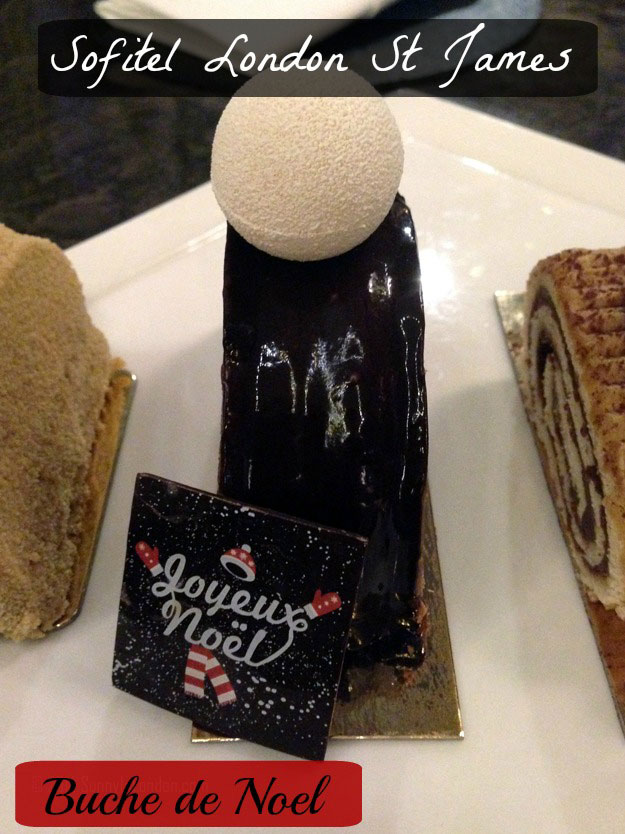 Things to Do in London at Christmas: Hogwarts in the Snow
One of the newest iconic things to do in London at Christmas is visiting the Warner Bros Studio Tour. From November 13, 2015 – January 31, 2016 the 'Hogwarts in the Snow' tour is offered. Iconic sets are decorated for festive scenes, the Great Hall is lined with trees, and the Hogwarts castle model is covered in a blanket of filmmaking snow.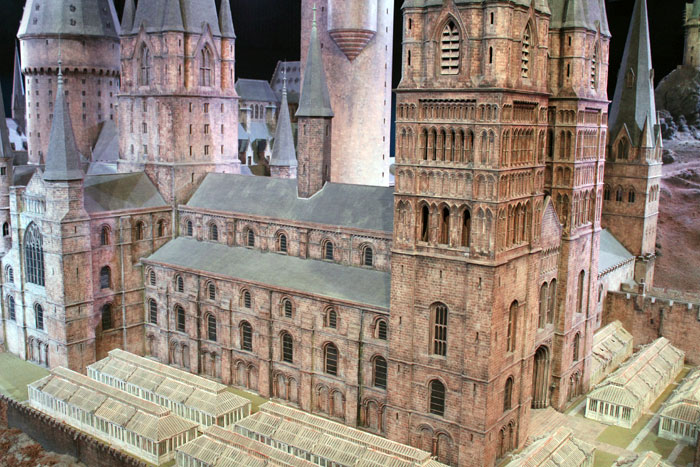 Unfortunately, the Christmas dinner in the 'Great Hall' for December 3, 2015 is already sold out, Sunny friends. Make sure you read my blog post on what the studio tour involves before heading to Watford, London.
Things to Do in London at Christmas: Charles Dickens Museum
Visiting the Charles Dickens Museum is a great activity any time of the year. Aside from touring the inside of one of Dickens' homes, the museum has year-round activities for literary lovers. They offer Dickensian Walks, Costumed Tours, and a reading group. You can read my review of the Charles Dickens Museum to learn more about what's inside for you.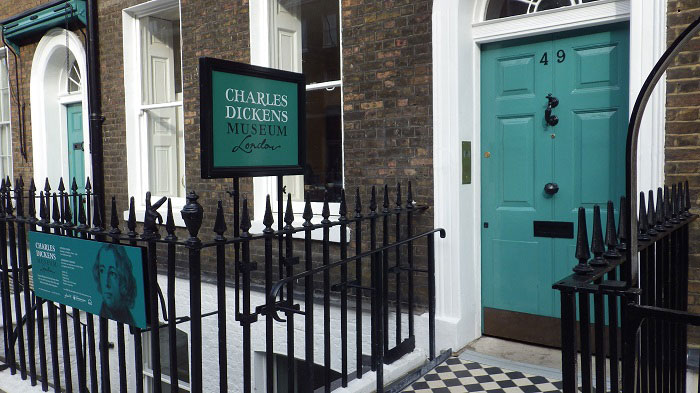 Things to Do in London at Christmas: Elf
Just a few streets away from the Charles Dickens Museum is the Dominion Theatre on Tottenham Court Road. From now until January 2, 2016 the show based on the 2003 hit film starring Will Farrell is running in the West End. You can see a trailer of the show here.
Things to Do in London at Christmas: See Santa
Seeing Santa at Christmas is everyone's dream. There are many places around London this is possible. At Westfield London you can climb aboard Santa's sleigh for a cinematic adventure. Santa's Snowflake Grotto this year at Kew Gardens will have dancing lit-up fountains, a choir of holly bushes and a scented fire garden.
Royal Albert Hall has children's tours with Victorian-themed stories and activities. If you're a Florida girl like me and sometimes prefer a tropical climate over a snow storm, Santa's Grotto at the Rain Forest Cafe might be something you consider too.
However, I'm told one of the best experiences for adults and children hoping to see Santa is at Leeds Castle, but that is a bit outside of London.
Things to Do in London at Christmas: IceBar London
If you're thinking that it's not appealing to subject yourself to -5° Celsius on purpose when it's already very cold outside, you obviously haven't been to the IceBar in London.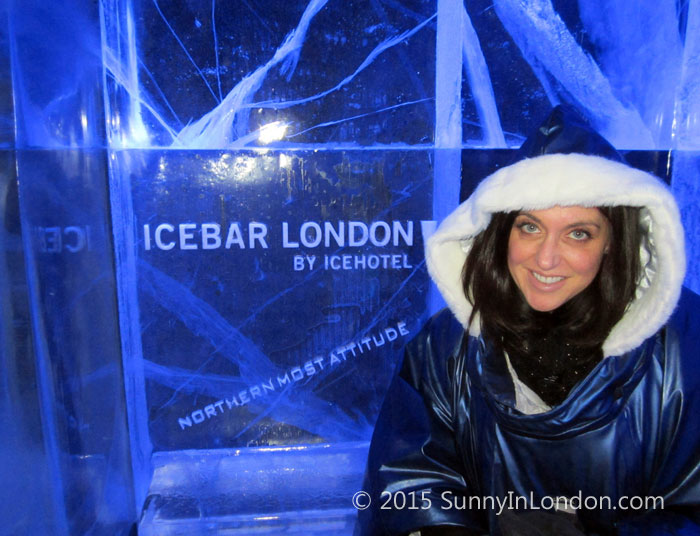 Soon after Mr. Sunny proposed to me, we visited the IceBar on a cold night in December. It features a 'cold sensory experience where the walls, bar, table and even your own personal glass are made from Torne River ice which is harvested from the pristine winter wonderland of Jukkasjärvi in Northern Sweden.' We also stayed for dinner after enjoying the subzero drinking experience. You can read more about my thoughts on the food and review for the Icebar. Mr. Sunny and I highly recommend it! It's a great place to meet up with friends or even include on the list of places you'll visit on your work's Christmas night out.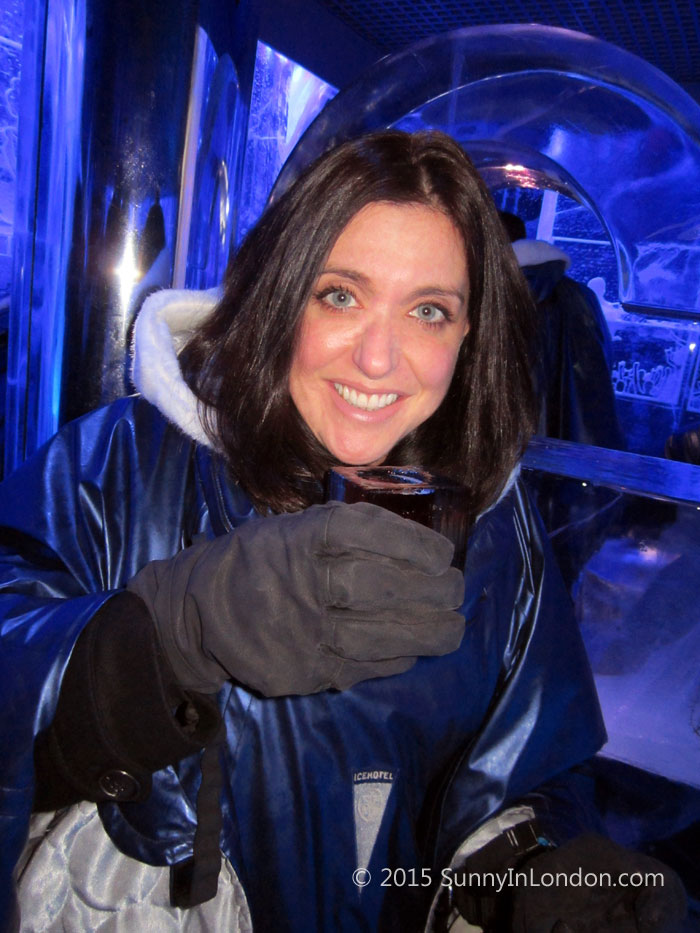 Things to Do in London at Christmas: Drink Beer and Mulled Wine
Finally, something the British people do year round is drink. So, the holidays means you can enjoy festive ales at pubs while you're sitting by the fireplace at your favourite local. You can also experience the traditional autumn/holiday beverage, mulled wine (AKA 'Viking Blood').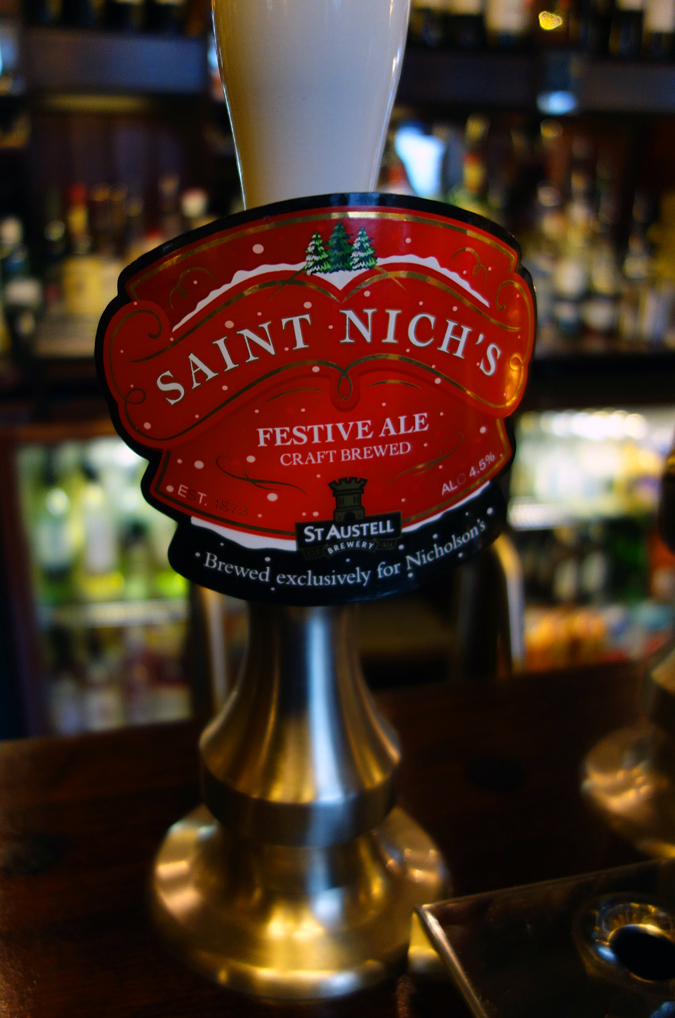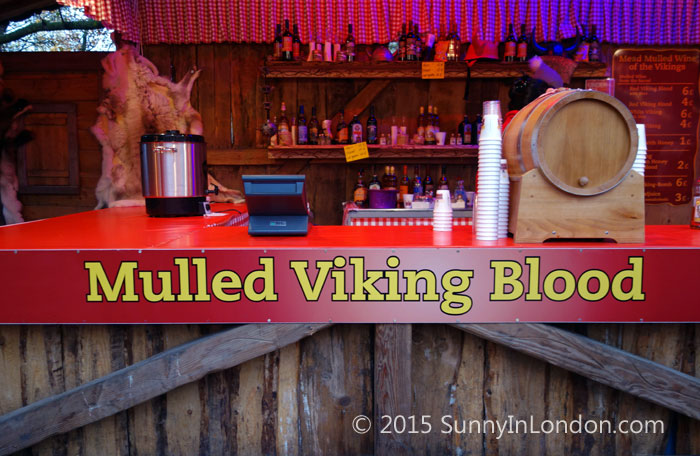 Ok, before you panic and feel like I've drained all the fun out of Christmas with that last picture, let me clarify that mulled wine is made with a recipe of red wine, various mulling spices and raisins. It's not a drink for me. The smell is quite strong. However, it seems to be quite popular with everyone else in London at Christmas time.
If you haven't visited the Sunny in London recommended Pub Crawls yet, make sure you do that too. Mr. Sunny and his father (both life-long Londoners) also recommend The Good Pub Guide 2019
.
Things to Do in London at Christmas: Shopping Guide
If you're visiting London and need shopping advice, you can watch the videos below. For printable maps of the areas I recommend, visit here.
Things to Do in London at Christmas: Your List?
That's a quick list of my must see and things to do in London at Christmas. What do you suggest, Sunny friends? Don't miss the 2016 video on 'Christmas Things to Do in London That You Can't Do in NYC' on the Sunny News YouTube channel!
Please leave your thoughts, experiences and questions in the comments below. Of course, if you found this valuable, I'd love it if you pinned it or shared it on your other social networks!
Happy Holidays to you!
Want a Food Freebie in London?
Subscribe to the Sunny in London weekly email and immediately get the 'Local's Pocket Restaurant Guide to London.' It's the ultimate free travel accessory for your London trip. The Guide has top recommended restaurants from a local, organised by neighbourhood. With it you can easily find a place to eat when you're on a London street. Downloading the file to your phone means skipping Wi-fi and finding a fab foodie place- fast!
As part of the welcome, you will also receive several other free downloads that will guide you through trip planning, plus a weekly edition of the hottest happenings in London.