Advice for Visiting Winter Wonderland in London
Are you one of the thousands of people who plan on visiting Winter Wonderland in London this year?
It's certainly on the top of many people's list of Things to Do in London at Christmas, including me.
This year it opens at 5pm on Friday, November 20th. Hours after that are 10am-10pm daily (except Christmas Day) until January 3, 2016. Admission to the famous London holiday attraction in Hyde Park is free. However, the rides and food are not.
Having been to Winter Wonderland in London several times, I want to share some advice that will help you with your visit.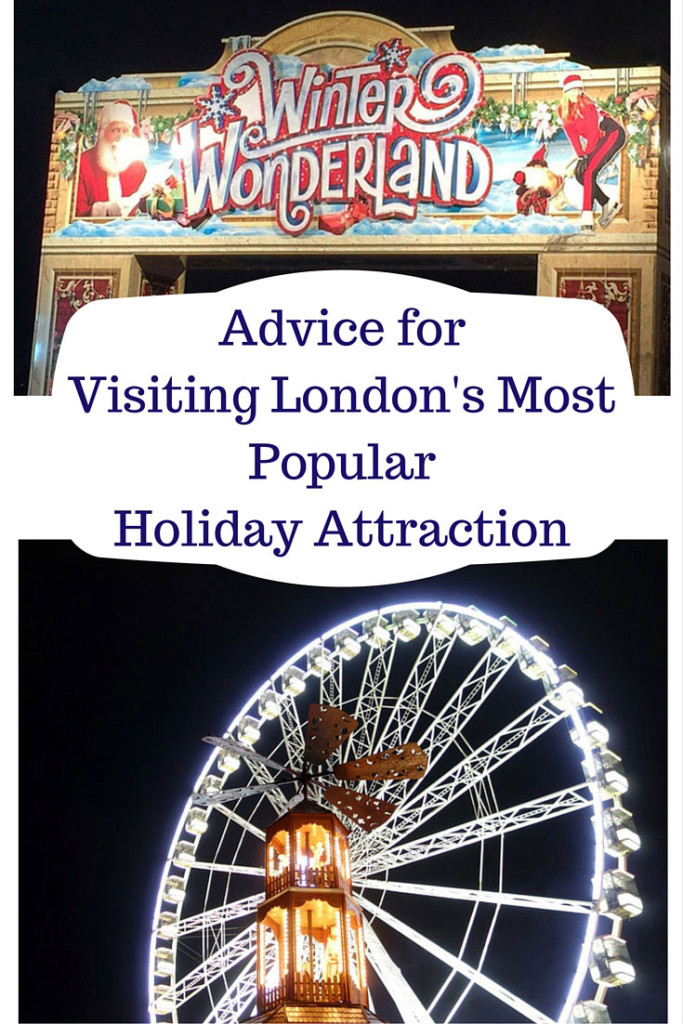 Winter Wonderland in London Advice: How to Save Money
While you can enjoy all the sights and smells of Winter Wonderland for free, food, drinks and amusement rides cost money.
You must purchase tickets in advance for Ski Zillertal Ice Rink, Magical Ice Kingdom, Giant Wheel, Zippos Christmas Circus, Cirque Berserk, and Bar Ice. There are a few dates that offer non-peak rates for tickets. They are November 23, 24, 25, 26 and 29, 30 of December.
Since that is a very small list of dates, you might need another method to save money. Therefore, you should decide how much you are willing to spend at the attraction prior to visiting Winter Wonderland in London.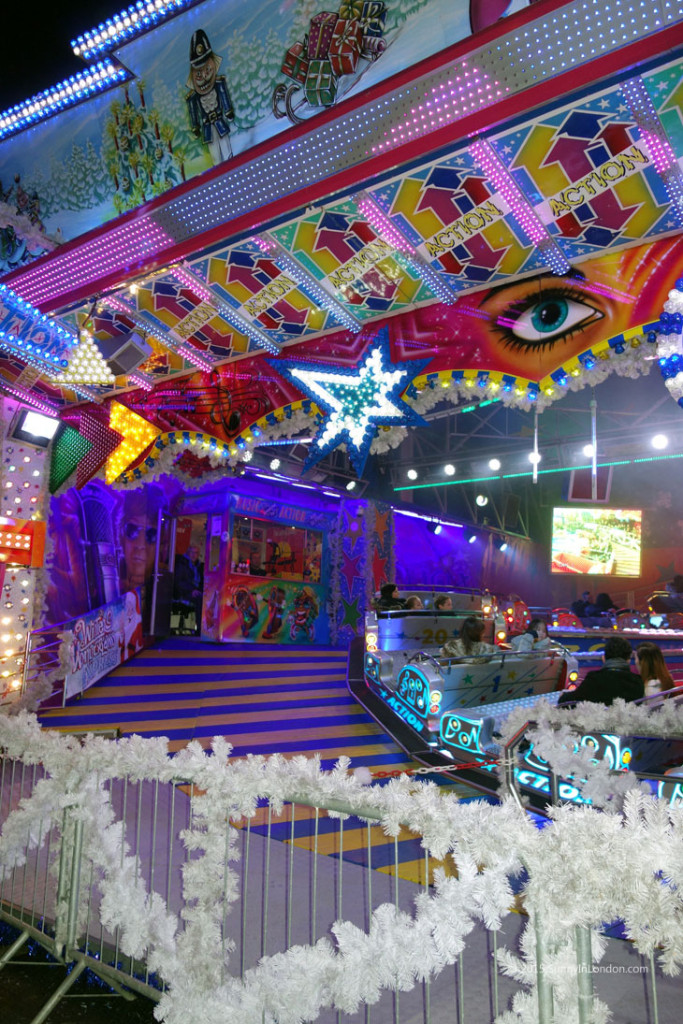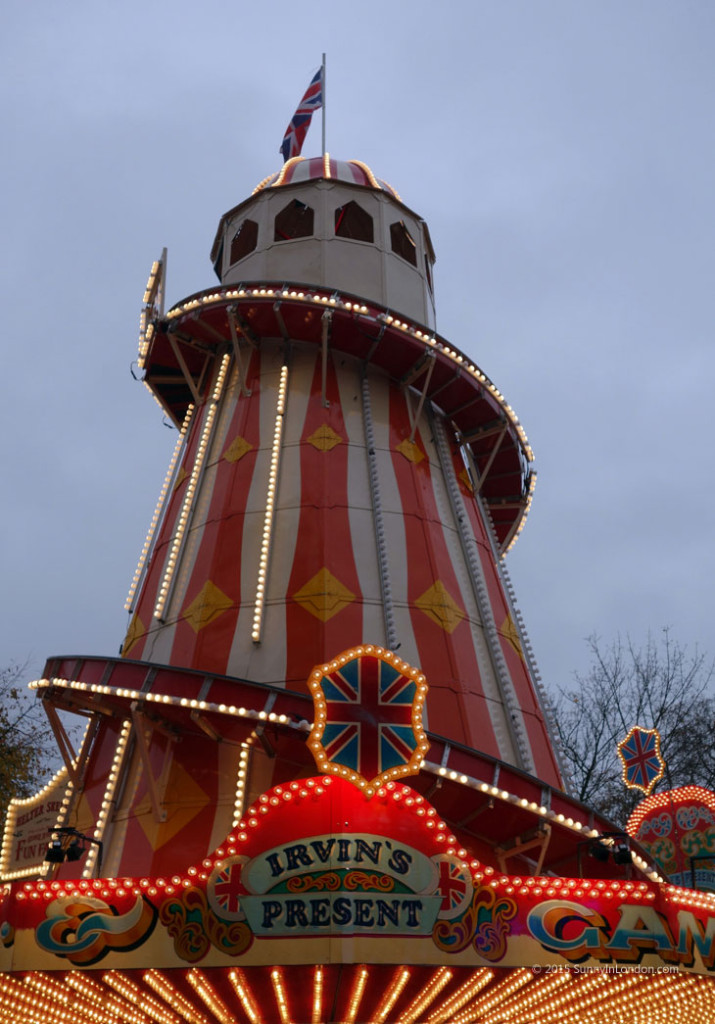 Rides for adults (other than anything mentioned already above) are generally £3 each, and you need to use cash to purchase tokens for them. You can't buy tokens anywhere in advance.
A money saving suggestion is to go to a cash machine before you get to the attraction and withdraw the amount you are willing to spend. Stick to your budget, even though the rides and food can present huge temptations to over indulge.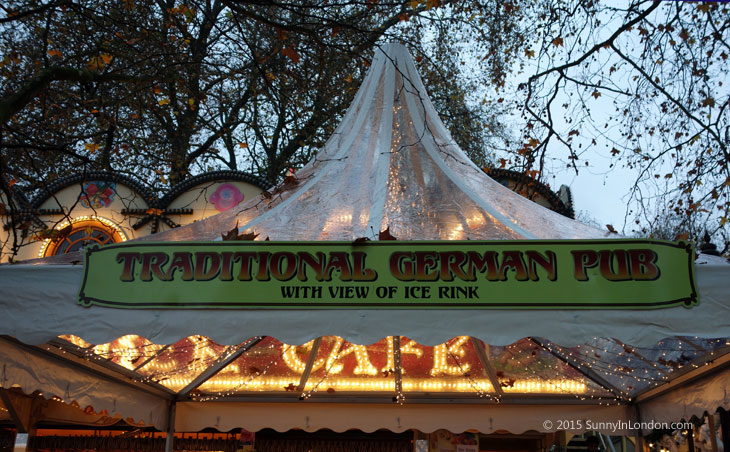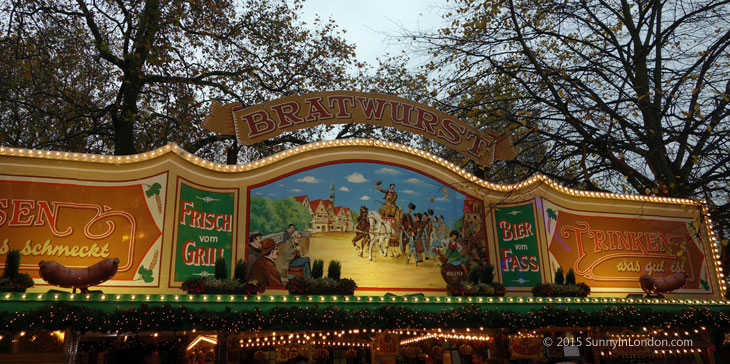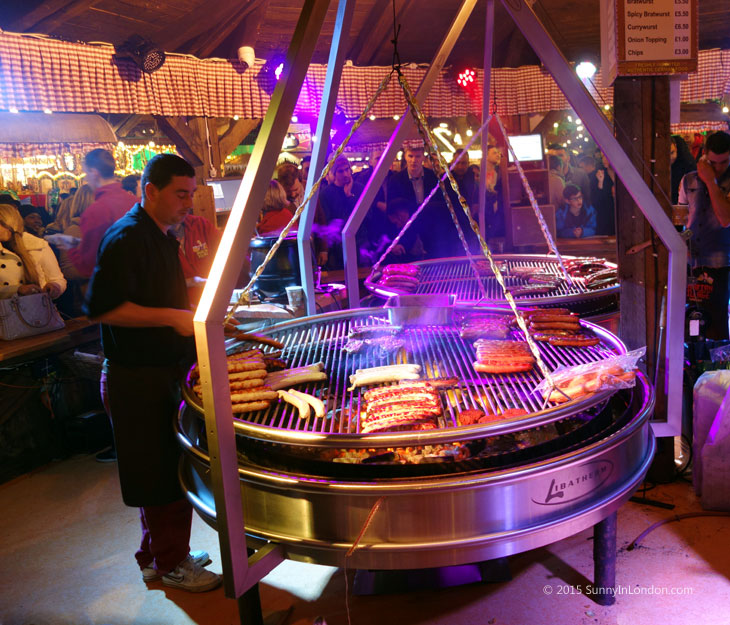 Winter Wonderland in London Advice: Skip Saturday
Aside from those planning strategies, you can also do a few more things in advance of your visit. Foremost, plan to go during the week. Saturdays are the busiest for the attraction, so avoid them at all costs, unless you want to be in line with all the other minions!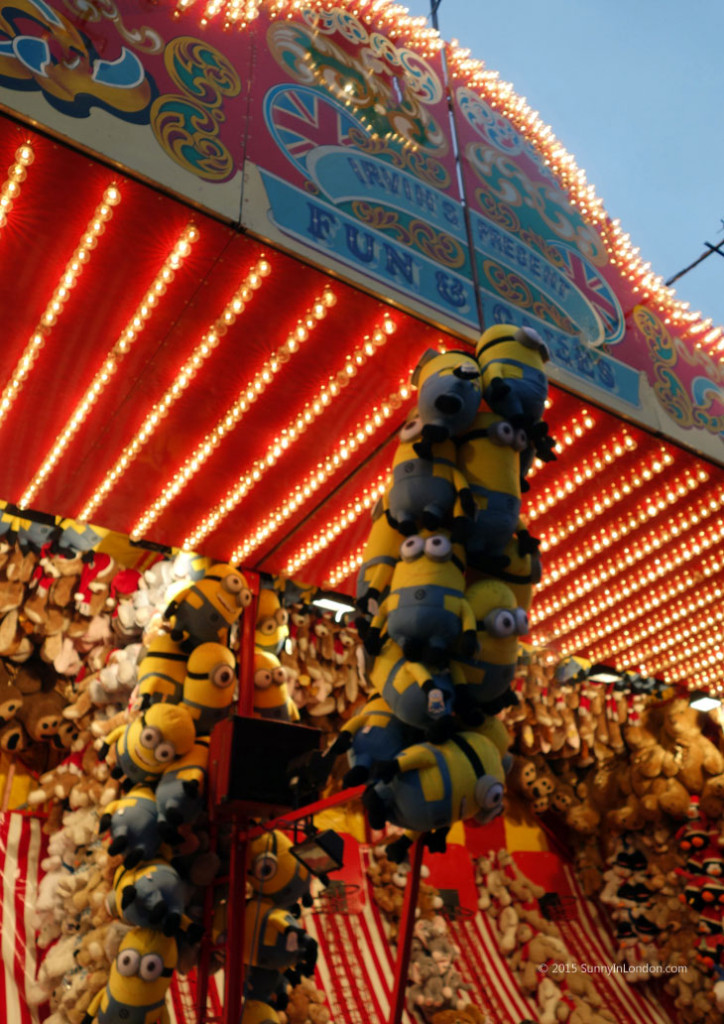 One thing I have found helpful for visiting Winter Wonderland in London is following their Twitter account. Each year they do a great job of notifying followers about the attraction's attendance situation. I have seen many Saturday tweets indicating that they closed entrances due to Hyde Park being at full capacity. They also announce status changes to that on Twitter too.
Winter Wonderland in London Advice: Mobile Madness
If you do visit the attraction in Hyde Park during these busy times, not only will you also deal with extreme crowds, but also will likely not have mobile service.
On several visits I haven't been able to upload videos to Instagram or other social media accounts because of jammed networks.
You might have a tough time using your mobile phone, so consider a old-school backup plan when arranging to meet friends and decide a meeting time and place before you get there.
Winter Wonderland in London Advice: Don't Drink and Ride
It could be hypocritical that I am going to suggest not to drink and ride while there, considering one of my favourite spots to hit is The Carousel Bar.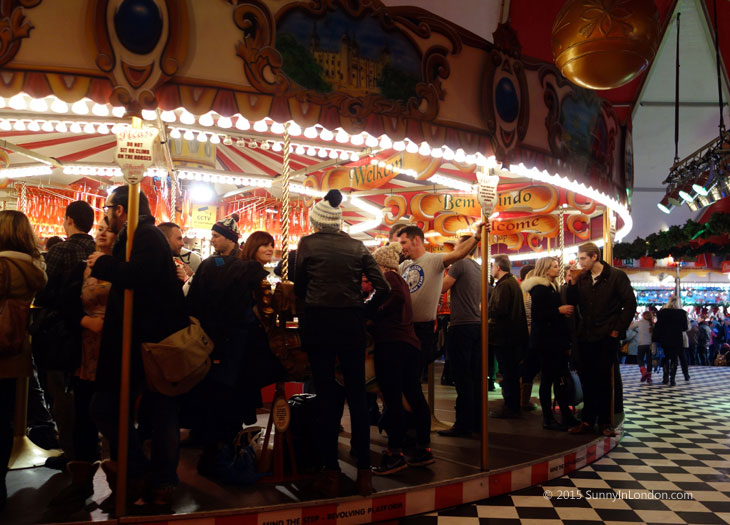 As an electronic music fan, I spend a lot of time at this spinning drink disco each year when visiting Winter Wonderland in London. But, I don't really drink too much for fear of getting too dizzy.
Further, the rides at Hyde Park can be very intense. In fact, as a Florida girl who worked at Universal Studios and frequented Disney World, I feel the rides at Winter Wonderland match those of Orlando's parks in terms of their ability to throw around your body.
My husband, the blog beer drinking expert, also wants to share some drinking advice here too. He wants everyone to know that if you drink too many steins at the Bavarian Village, you could risk the chance of leaving your stein glass behind and losing your £5 deposit that's incorporated in to the cost of your first beer. (Yes, he's had more than one when we visit.)
Maybe that's because a few sneaky sips disappeared when he made a trip to the loo?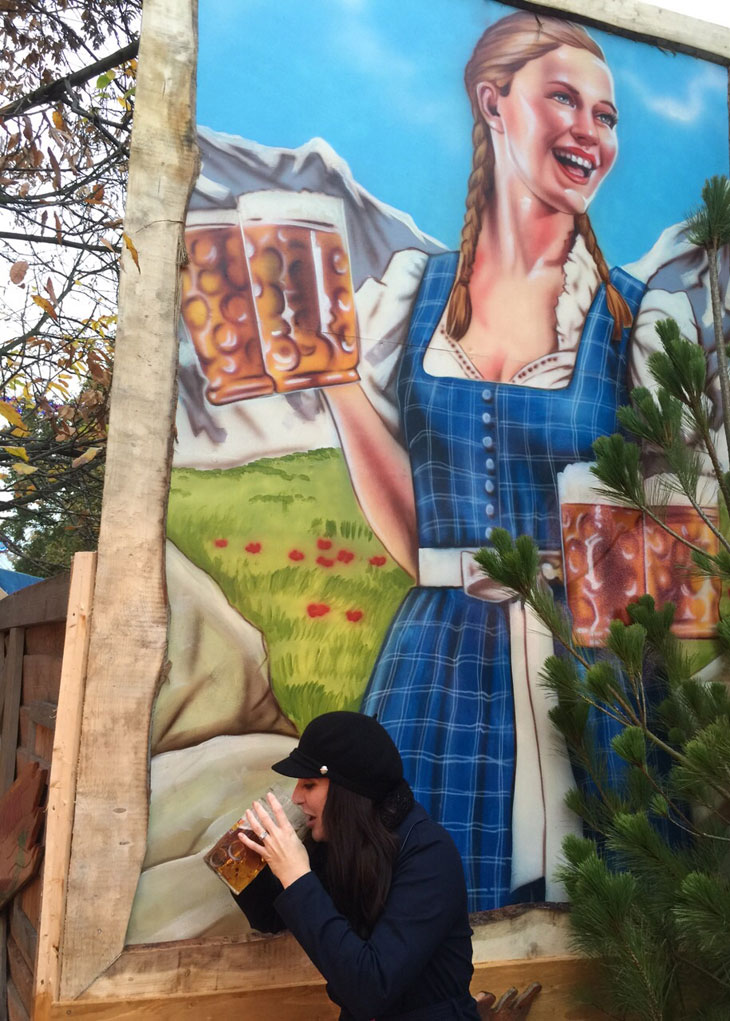 Winter Wonderland in London Advice: Dressed to Chill
Of course, you won't have any fun if you don't dress warm enough for the winter temperatures we experience during the holiday season in London. You can't just rely on 'Proper Coffee' all night. 😉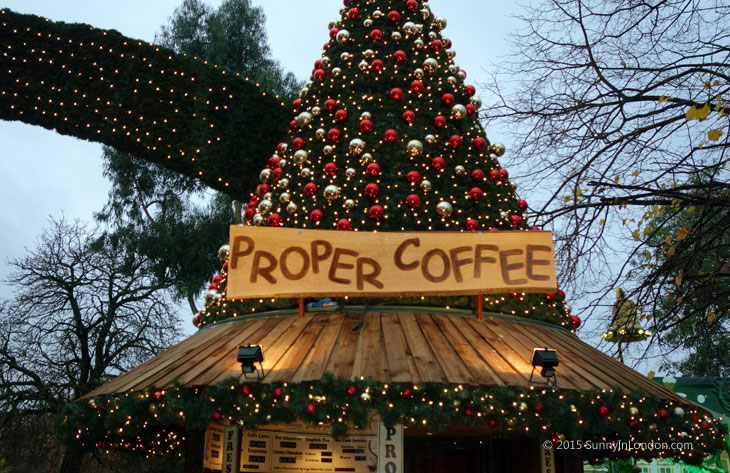 You want to make sure your outfit keeps you warm, is practical for rides and looks great for selfies.
Here is a fun suggestion below for one Winter Wonderland outfit that will do all of these.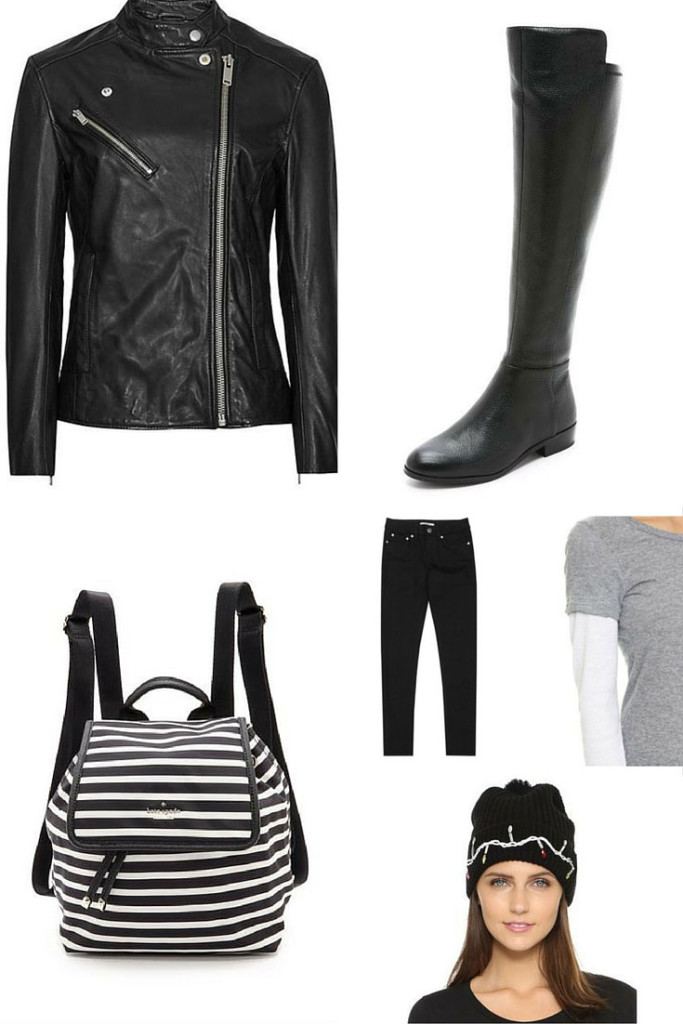 Black Reiss Leather Jacket, Double Layer Thermal Top, Reiss Low-rise Skinny Jeans, Michael Kors Boots, Fairy Lights Beanie Hat, and a Kate Spade Backpack.
What do you think, Sunny friends? Are you ready for Winter Wonderland in London now? What advice would you suggest, if you have been there? What other questions can I answer for you?
Don't miss the 10 Best Things To Do at Christmas in London, which includes advice on How to Ride the Giant Wheel at Winter Wonderland. Finally, if you're trying to decide between Christmas in London or Christmas in NYC, watch this…