What could possibly possess crowds and crowds of people to line up for tickets to the London Madame Tussauds?
Have you been there?
When I first lived in London, I visited the Museum on Baker Street out of curiosity. I also went for the same reason last week with Mr. Sunny. Well, that and the fact that Mr. Sunny loves Star Wars almost as much as he loves beer.
The London Madame Tussauds Star Wars Exhibit is turning quite a few heads. Real ones, that is.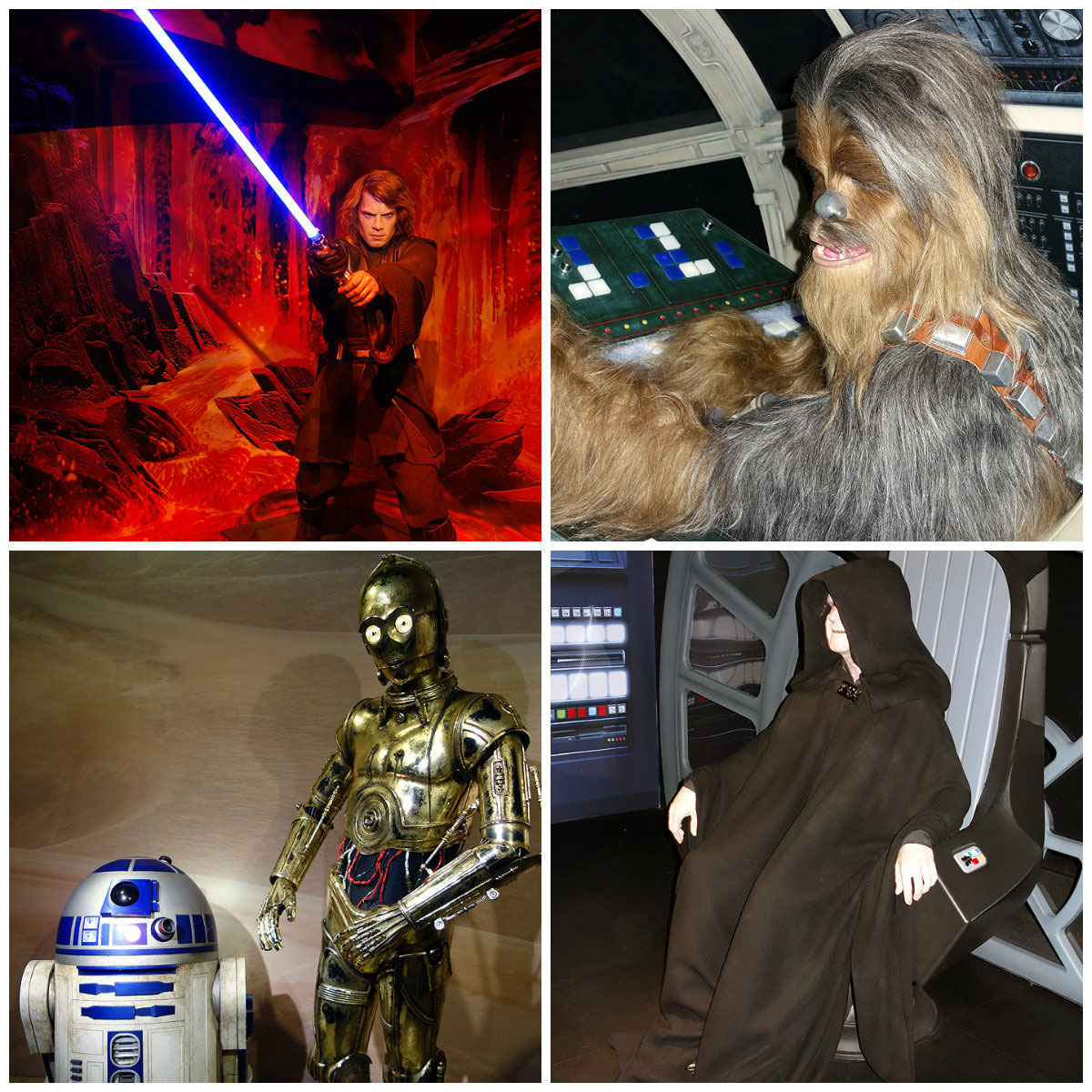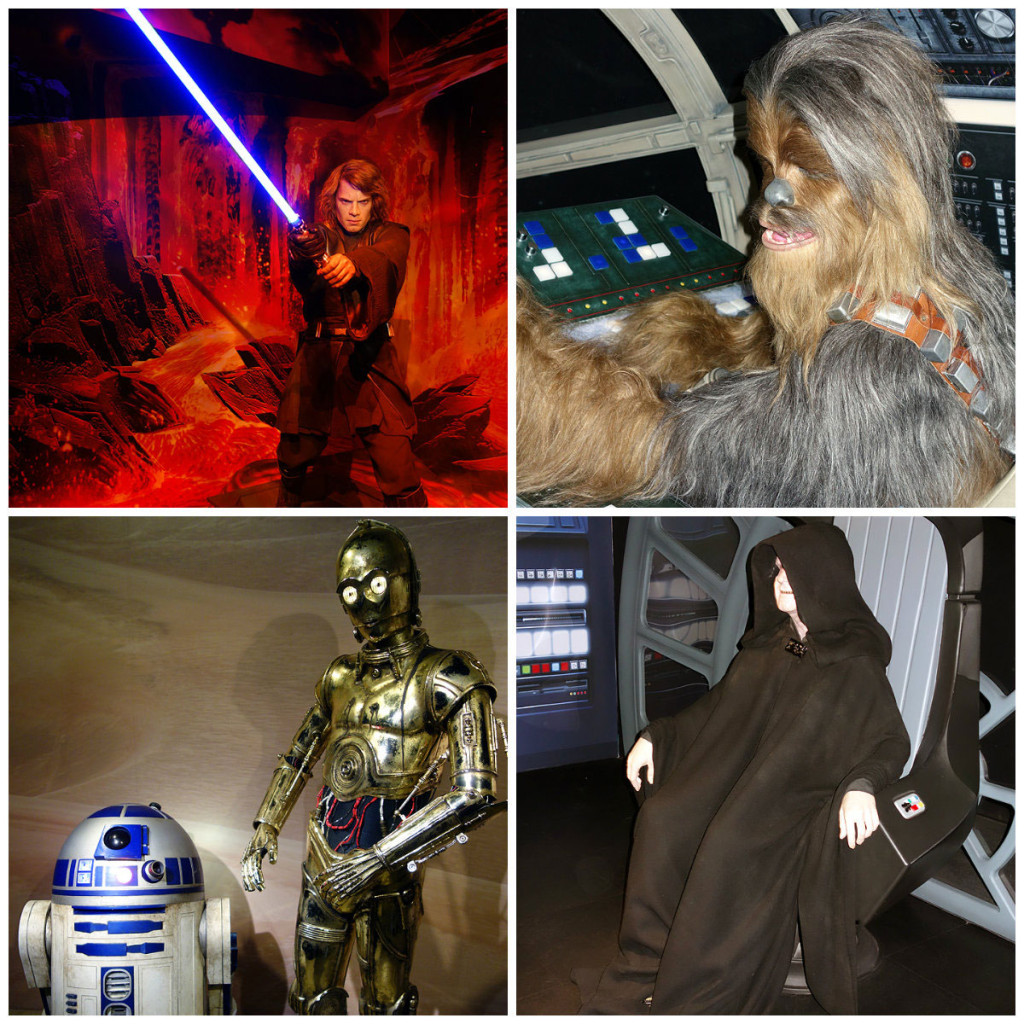 We arrived at about 4:00pm, as that's when our complimentary guest tickets were scheduled. The length of the queue shocked me. At a time so late in the afternoon, I didn't expect to see so many people.
Once we entered, I transcended right back in to my Florida life of visiting attractions. The London Madame Tussauds brought back a rush of memories, mostly it was the ones of waiting to take a picture of something I didn't get to see in my normal, daily life.
Contrary to how silly you think it may be to line up and wait for a picture with a wax figure, it's an interesting phenomenon. In fact, who does THIS?…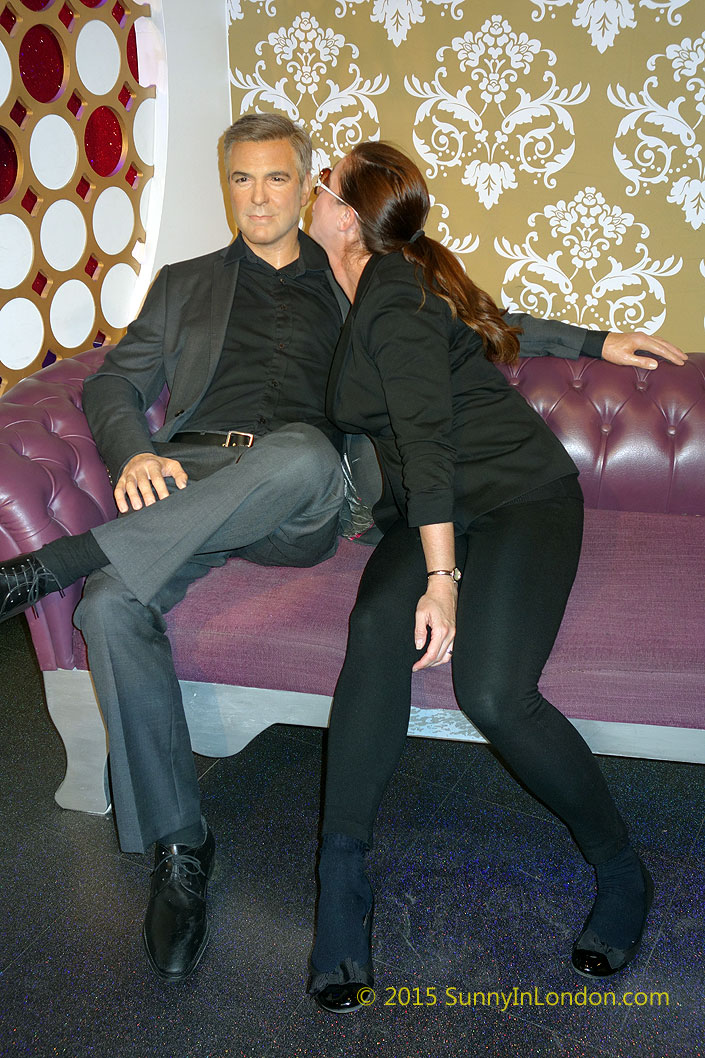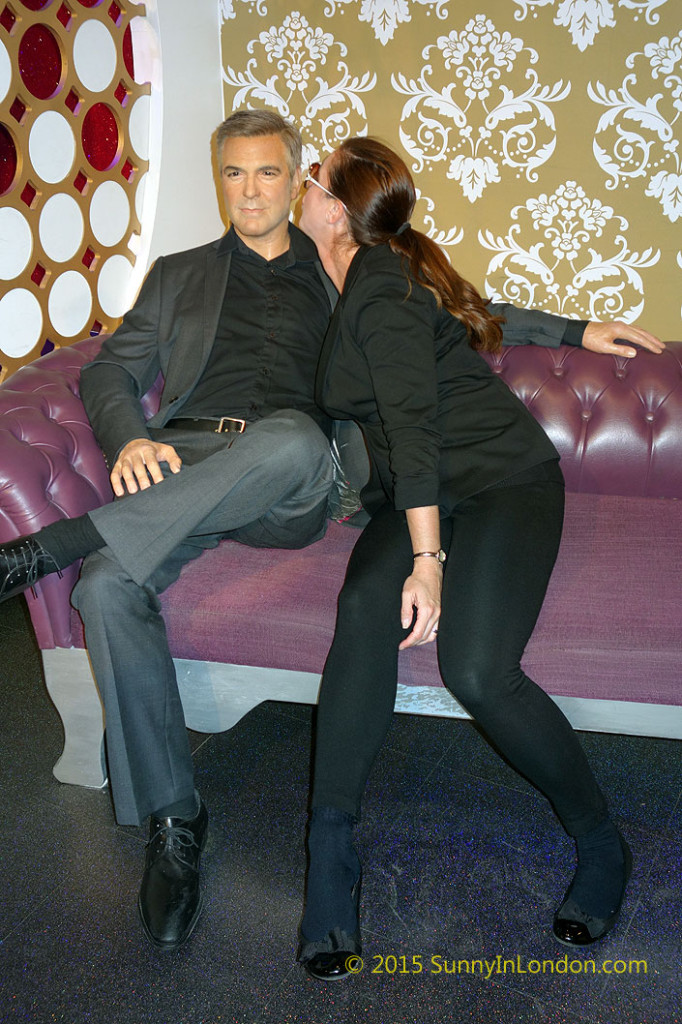 I have to admit, getting this close to 'George' made me a bit giggly. It's the first picture we took during the visit to the London Madame Tussauds. The statues are so incredibly lifelike. I felt like I was sneaking around on Amal 😉 And, I even asked Mr. Sunny for permission for the faux kiss fantasy pose.
Since the day truly did bring out my appreciation for humor, I decided to have some fun at the Madame Tussauds London Wax Museum. This is a 'captivating' look at my adventure…
Mr Sunny and I enjoyed the ride at the attraction and the Marvel Comics 4-D movie, even though the wait for it was about 15 minutes in a room with not many statues to harass as a paparazzo for the day.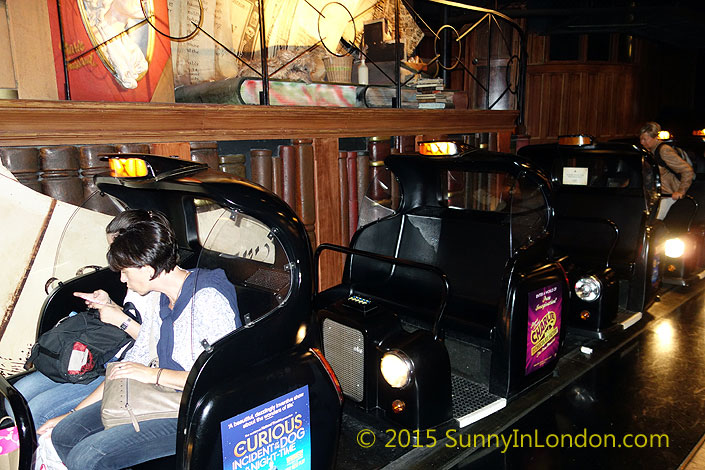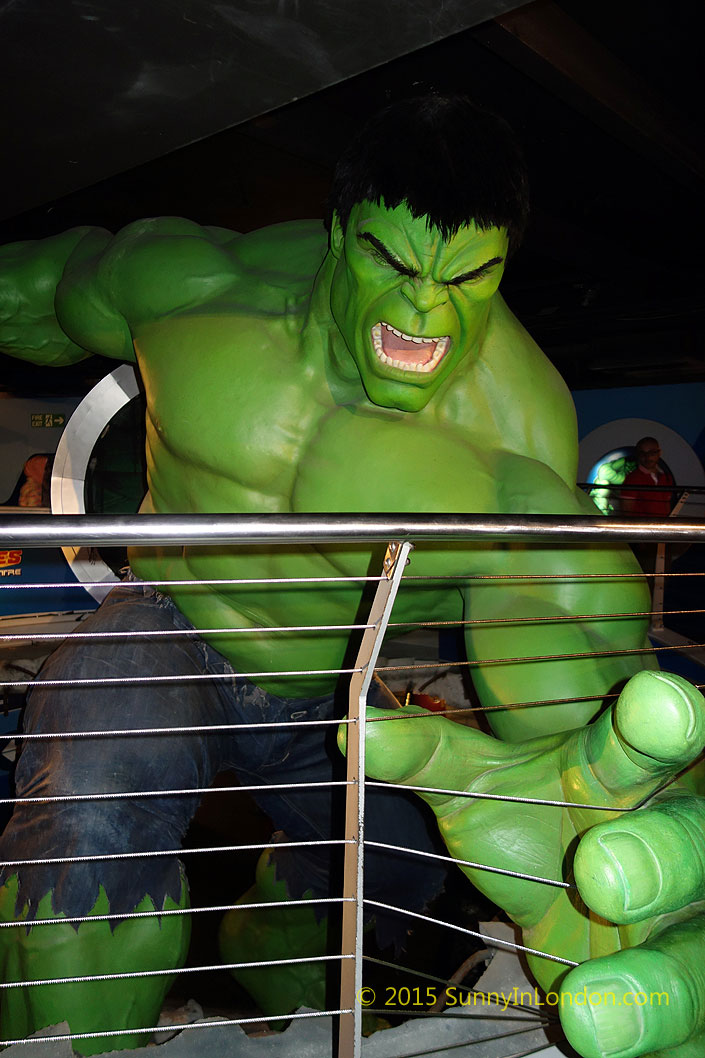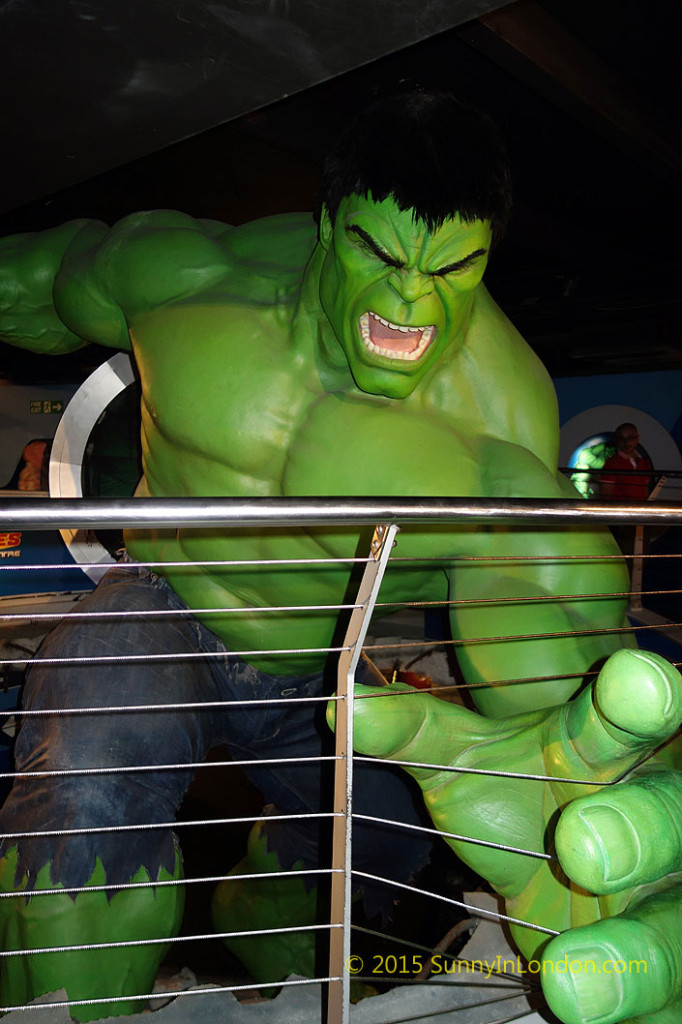 Again, waiting in a queue is common when you visit the world's most popular attractions. Be prepared for that, if you go to the London Madame Tussauds.
The Star Wars Exhibit is a dream come true for any fan. You just have to know that you may wait a while for that sacred picture of you and your hero. I felt my dark side surfacing a few times and had to be a bit aggressive with a tourist or two. I hope to receive foregiveness.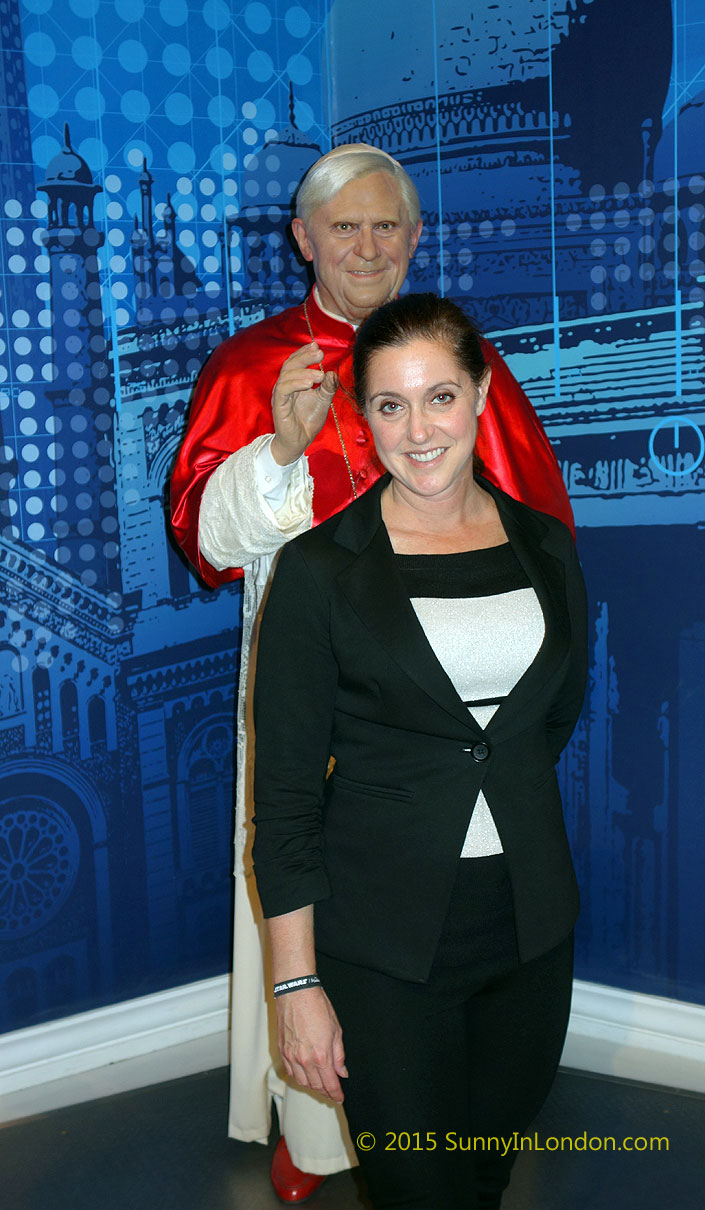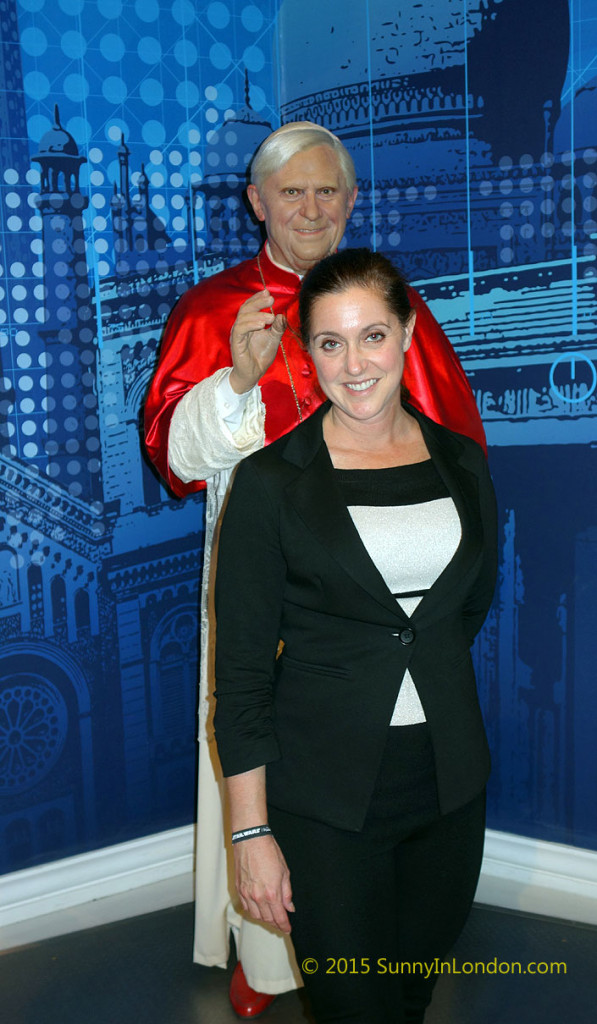 Since Mr. Sunny always takes one for the team when we go to blog dinners, events and attractions, I decided to be the photographer at that part of the exhibit. He has a fabulous photo with Darth Vader and Luke Skywalker now on his Facebook profile thanks to the London Madame Tussauds trip.
Me? I have this sneaky shot posted as mine…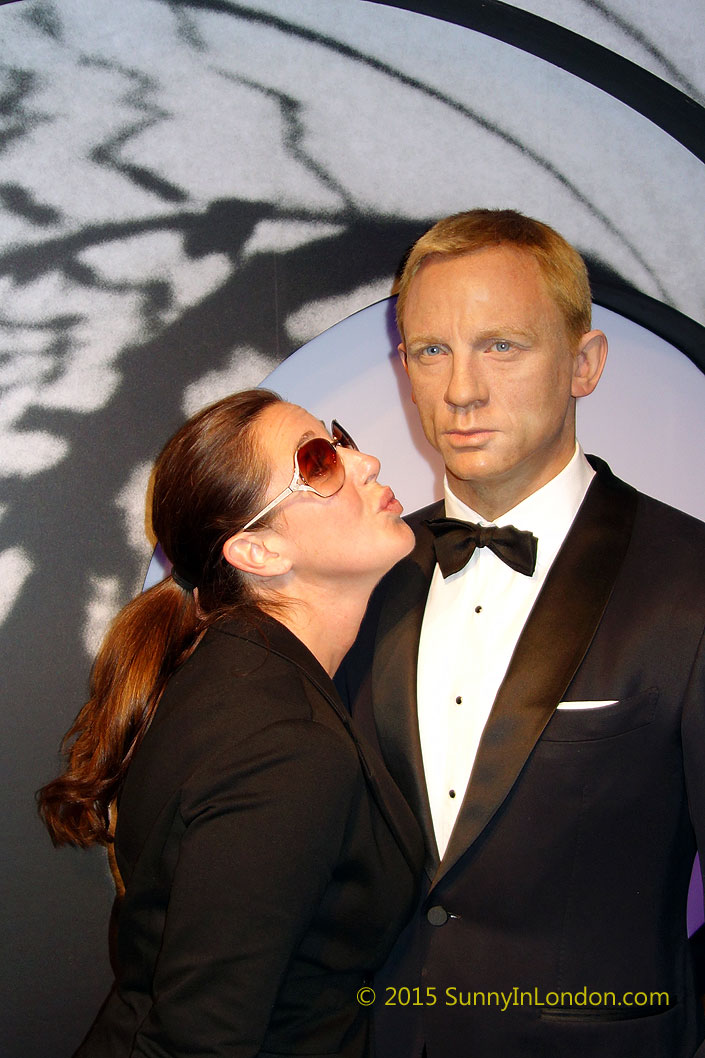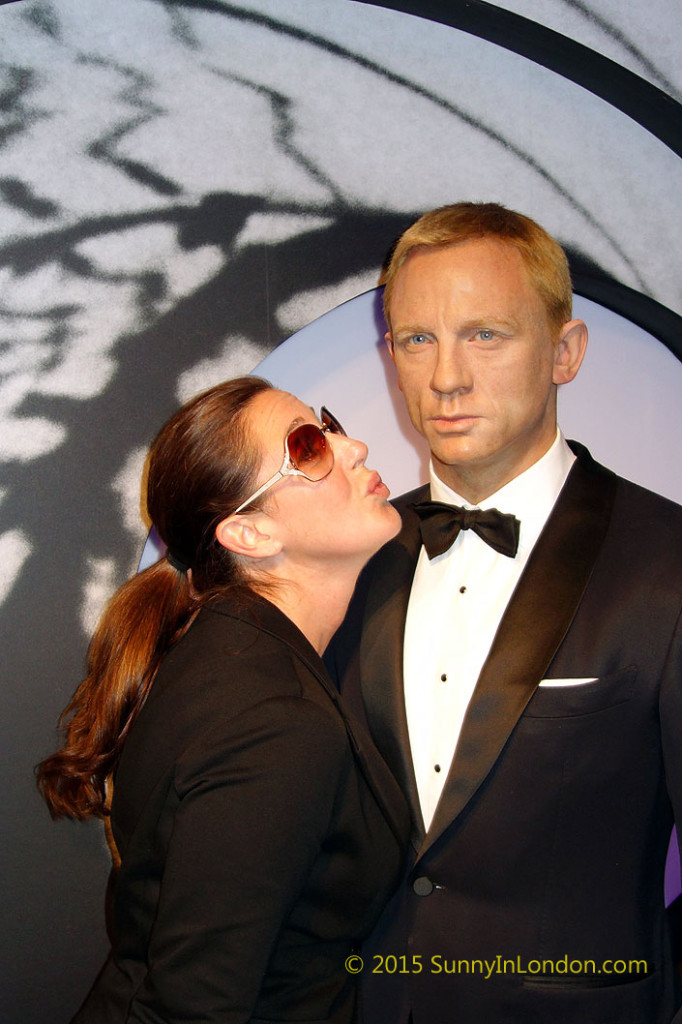 If you make it to the London Madame Tussauds Wax Museum, I hope you get to see the stars that make you melt.
May the odds be ever in your favor.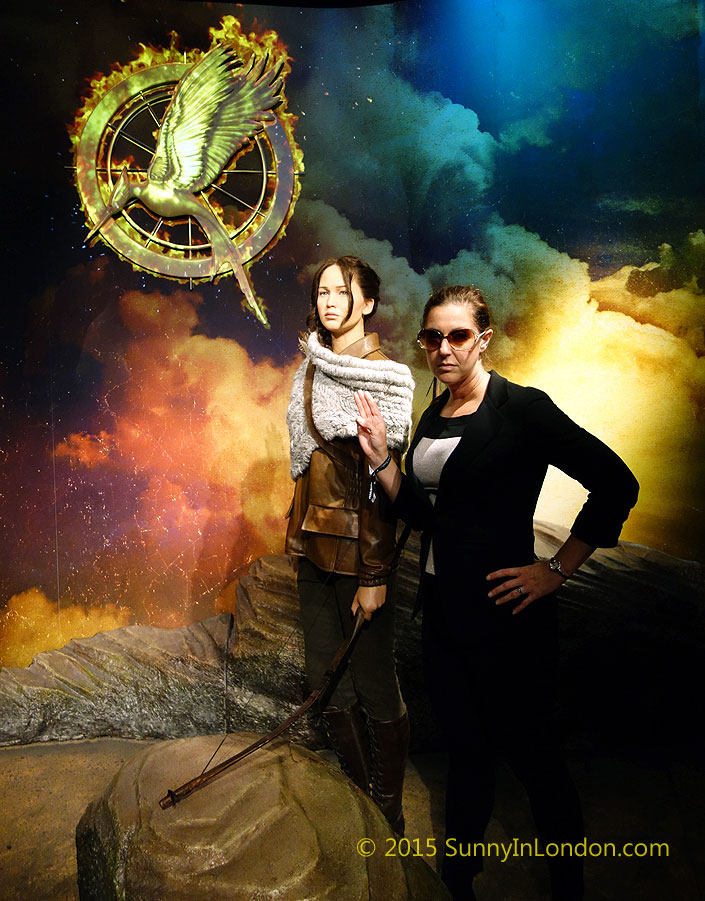 Advisory: There were a few celebrity figures that no one seemed to go ga-ga for a picture, as there was no line anywhere near them. I guess some just aren't as en Vogue as others: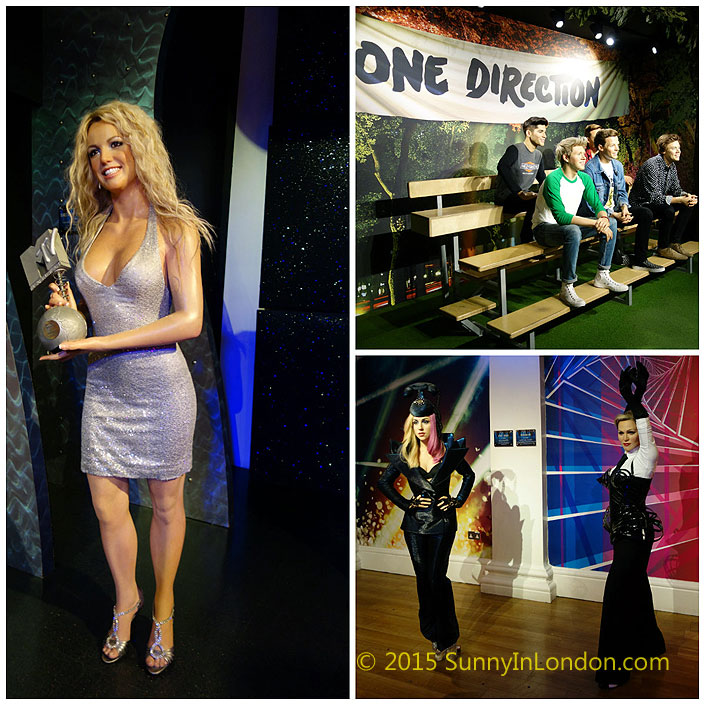 In fact, no one was going anywhere near our tongue swingin' singer Miley Cyrus. This gives the winner of best caption of the year…
I plan on visiting the Orlando Madame Tussauds this August when I spend a month in Florida. Perhaps they'll have a bigger following across the pond?
What do you predict?
What attraction have you been to that brought out your silly side?