Le Pain Quotidien Covent Garden
Le Pain Quotidien in Covent Garden really shocked me recently. This popular chain in London has a name that means 'the daily bread' in French. As someone who is gluten sensitive, I try as much as possible to avoid baked goods during my daily routine. Since I'm in my favourite neighborhood Covent Garden often, I pass this restaurant frequently. I never stopped to read the menu because I anticipated it would be full of gluten temptations.
When Mr. Sunny and I were invited to explore their menu, I did exactly that. Never did I expect that there would be so many healthy options. And bubbles too…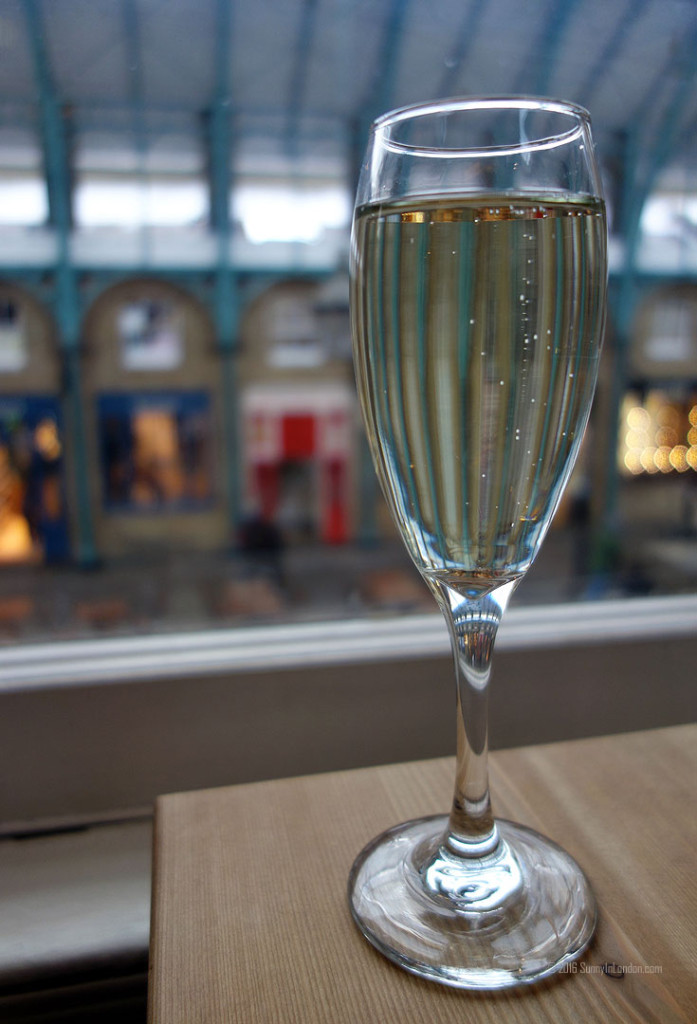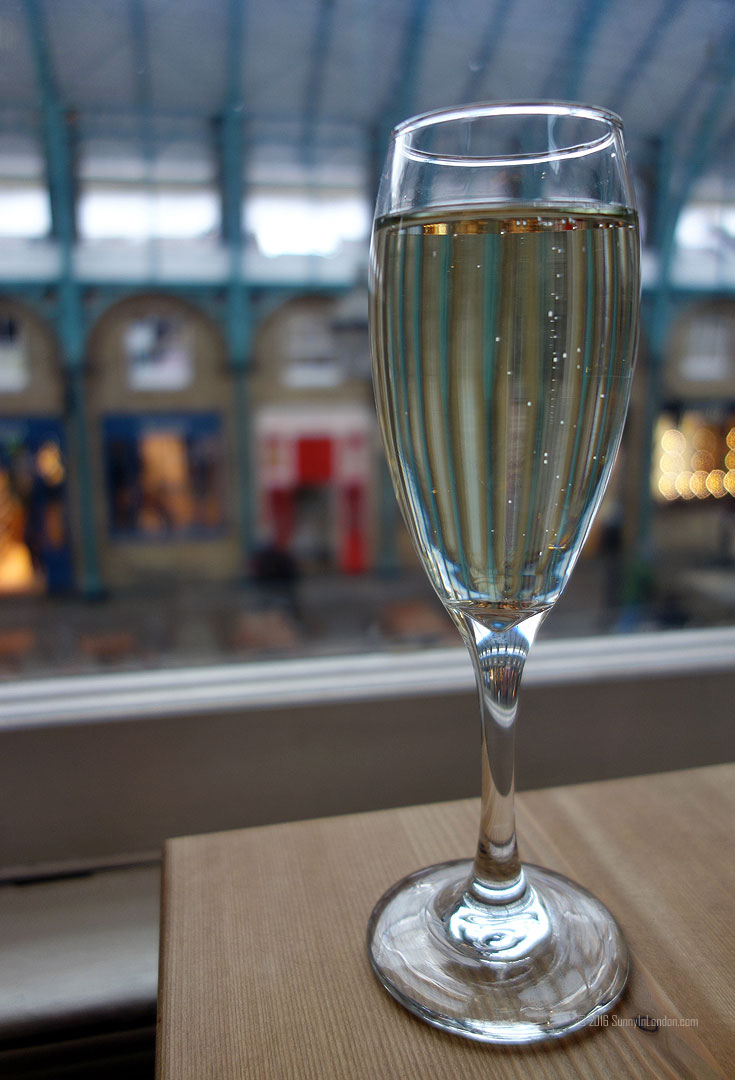 We met at a pub around the corner and each had a sip of our favourite adult beverages. Then we walked over to Le Pain Quotidien on a simply beautiful sunny afternoon. It's located right near the London Transport Museum. I've reviewed it on the blog and definitely recommend the attraction for a fun, informative few hours.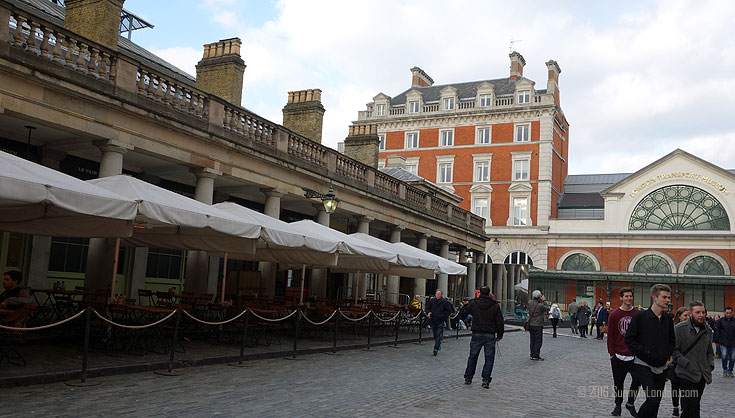 You can sit outside Le Pain Quotidien in the unbrella covered tables above on the left. What many people don't know is the restaurant has an upper level too which is filled with tons of tables and a nice view.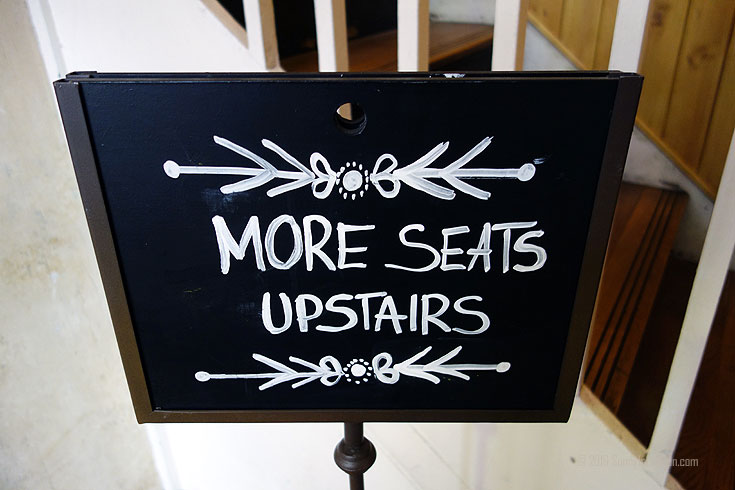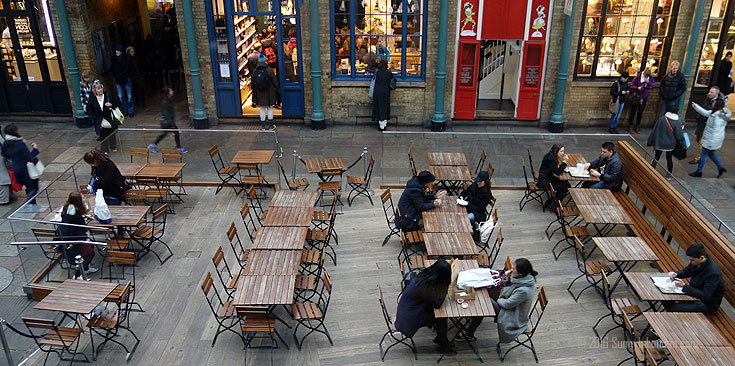 Our table was reserved by the window and our server, Kamila, was eager to help us with everything. She truly made our evening wonderful.  Mr. Sunny was happy to see the menu included beer. He tried several and still will be a Stella Artois fan for life. I do give him credit though for giving organic and gluten free beers a go.
I had a glass of Prosecco to toast my starter, which was Smoked Atlantic Salmon toast.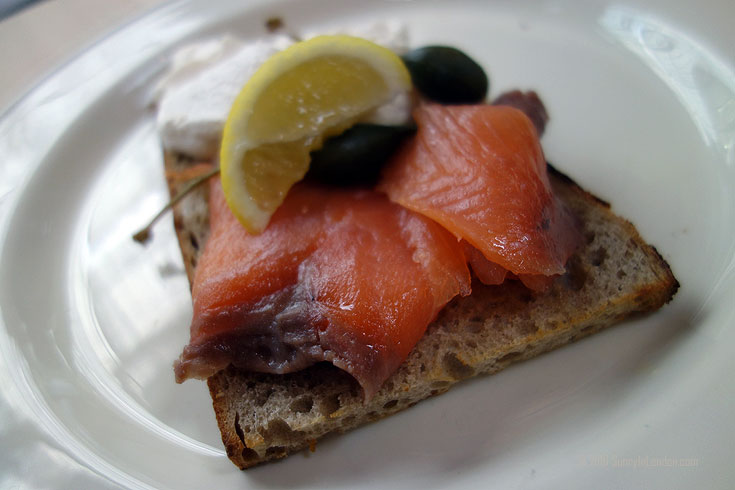 Mr. Sunny picked Moroccan Spice Meatballs after greatly debating between that dish and the Crevettes.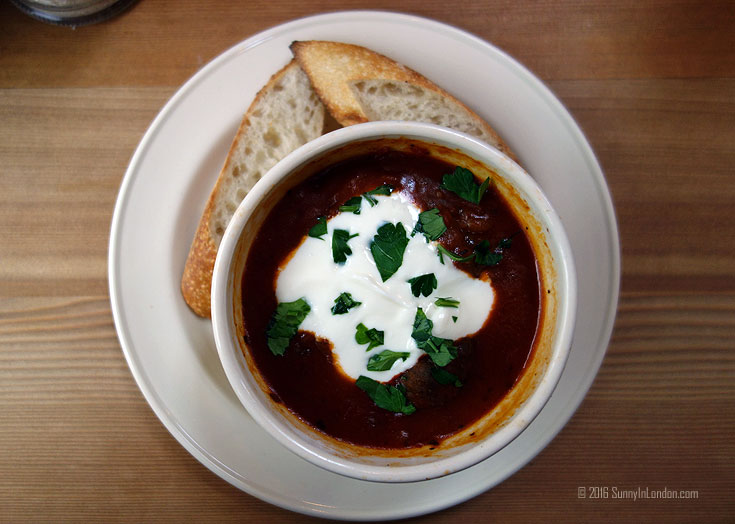 For our Main courses, we were both torn among many options too. If I wasn't trying to be a little healthy, I would've had the Smoked Chicken Caesar Brioche Bun. However, the Quinoa Cake won because it sounded unique and nutritious. I would most definitely order it again. The textures and flavours combined beautifully together, and it wasn't uncomfortably filling.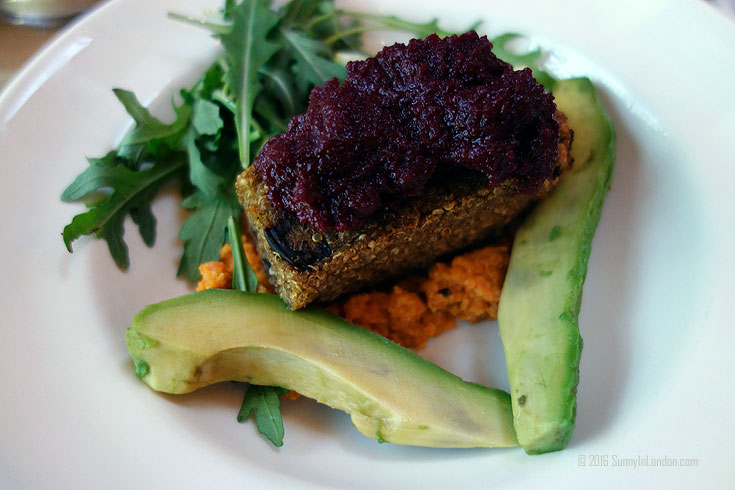 Mr. Sunny hotly debated between the Chicken and Leek Pie and the British Steak and West Country Ale Stew. I'm sure you aren't surprised that the menu item which contained beer won that contest. Yes, he opted for the stew.
The vegetables weren't exactly ones he enjoys, so his thoughts were a bit mixed on this meat dish.
We split a Tiramisu at the end of the night. It seemed to have a bit of a ginger taste, which is something I haven't experienced before. But, it was pleasant.
As for Mr. Sunny, let's just say you can lead a horse to water… I don't think he'll ever get excited about organic, healthy food. On the other hand, I am eager to go back to Le Pain Quotidien Covent Garden or other locations. The menu has so many gluten free items that I want to try. For example, they have Organic Coconut Granola, Granola Parfait, and several organic egg options. The tartines (especially with avocado) look delicious too.
Because of this experience, I will certainly think of Le Pain Quotidien for more than just cream tea, bread and pastries. This isn't because my experience was complimentary for the purpose of a review. I will be very happy to return on days when I am out blogging and want an easy, healthy meal to keep me going.
Where do you recommend for healthy food in London? Have you tried Le Pain Quotidien Covent Garden or other locations?