What Sizzles at Sorbet Salon in Muswell Hill?
If you had the chance to pick anything from a salon menu, what would you choose?
When Sorbet Salon contacted me to visit their first location in London, I had a really hard time deciding on a beauty service.
They have a long list of facial treatments which use Dermalogica, a brand that I've experienced in the US for facials. However, given that I knew my upcoming week would be chaotic, I opted for a massage.
But not just any massage.
What attracted my attention on the salon menu is the Achy Breaky Hot Stone Massage. I have not had a massage with hot stones for a few years. With the temperatures and sunlight fading for Autumn,  a little boost of warmth before winter sounded terrific.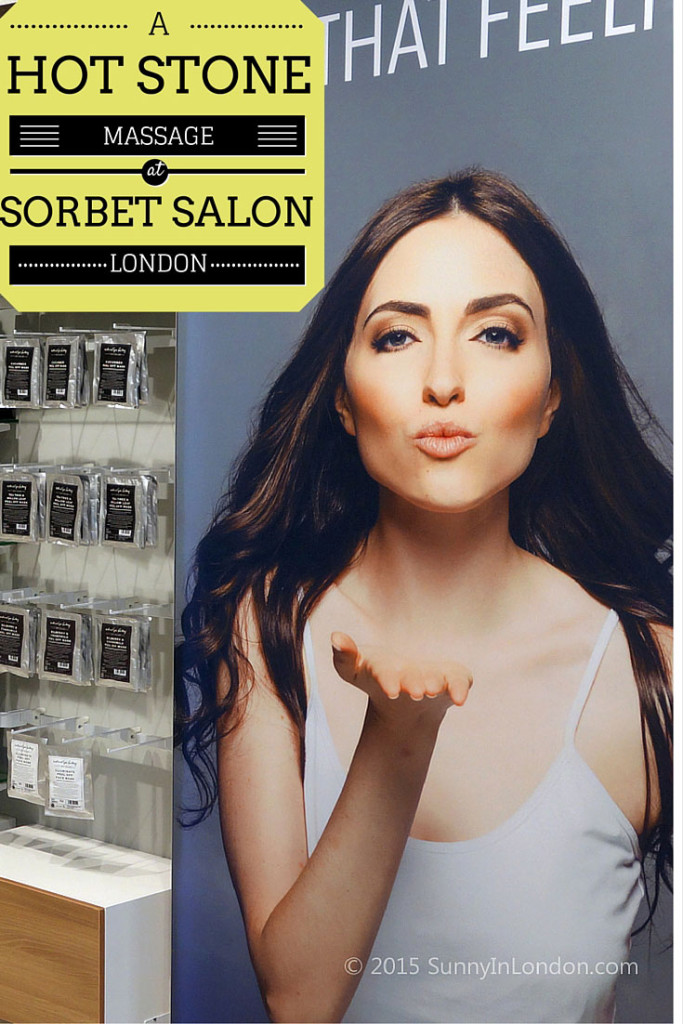 The Sorbet Salon in Muswell Hill is the first of two to open in North London. Sorbet Salons is celebrating its 10th anniversary in South Africa. In 2004, when his massage therapist convinced him that South Africa was in need of a 'branded beauty chain', Ian Fuhr took it as a challenge and began researching.
This launched Sorbet Salons, which now has 130 stores and over 200,000 loyalty members, so it has extended its horizon to London.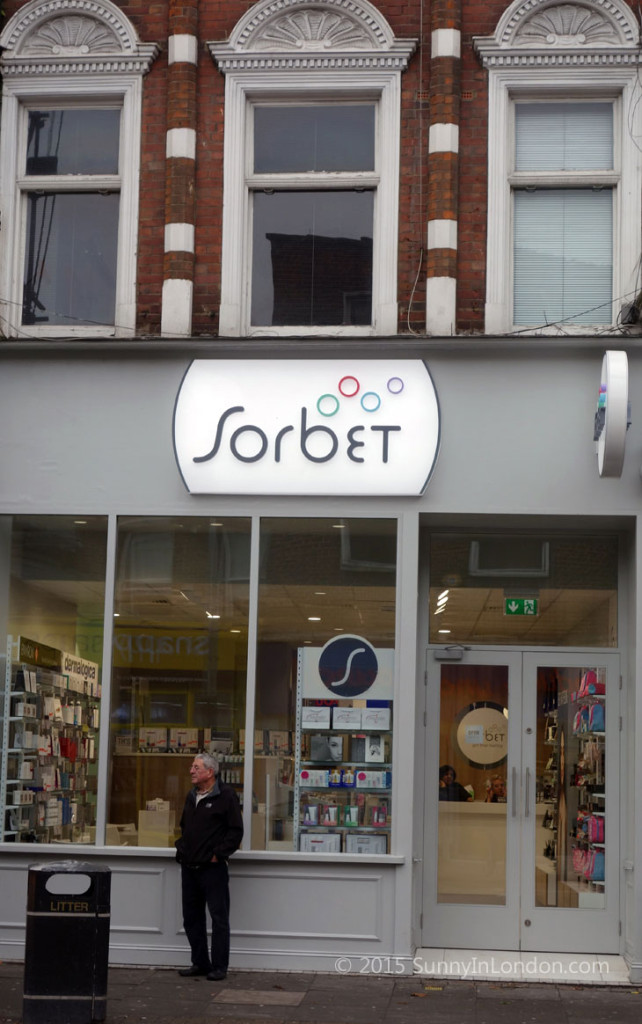 The salon is really easy to find, as its located on 275 Muswell Hill Broadway, just near Carluccio's. That's not Ian in front of the store. However, apparently he was en route from South Africa to London the day I visited Sorbet Salon Muswell Hill.
Arriving early gave me time to check out the reception and other treatment areas.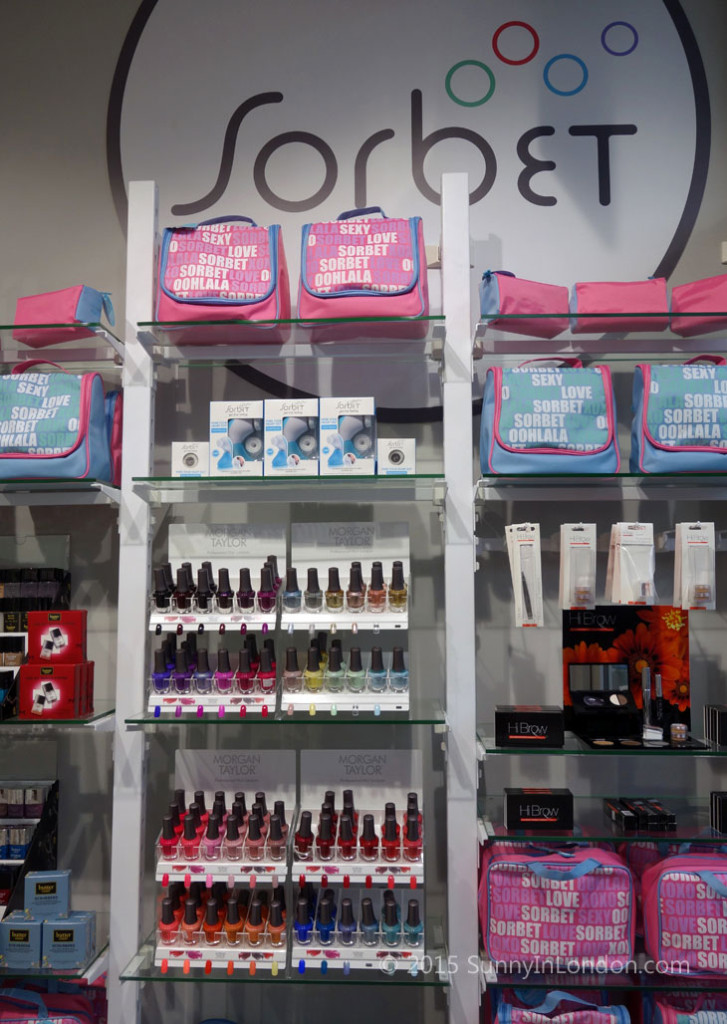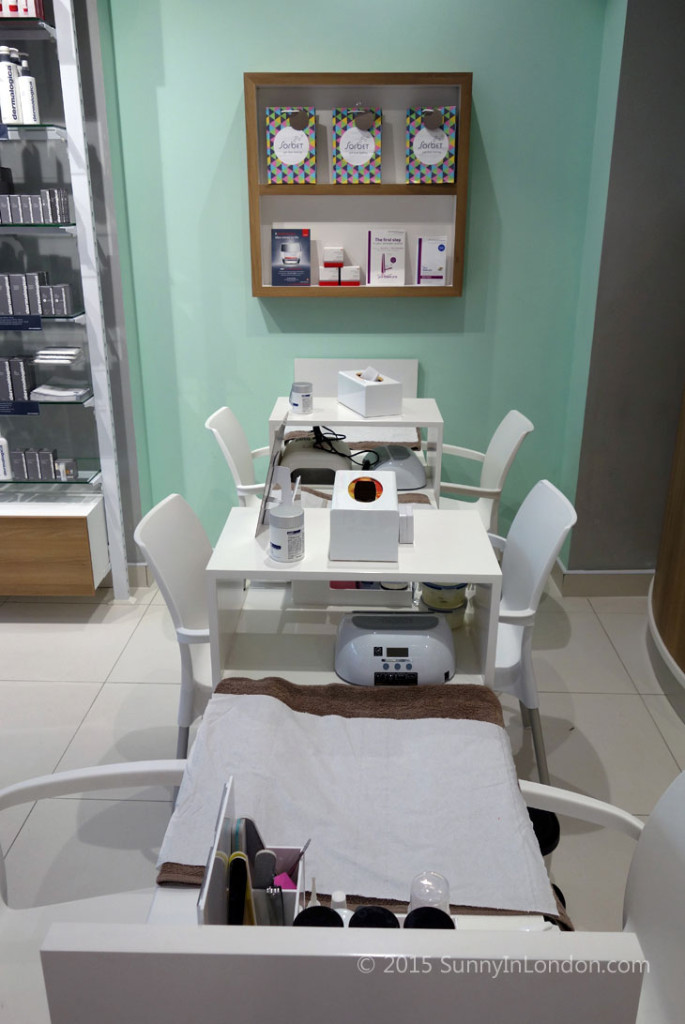 Of the many beauty brands featured in the salon, like Butter London nail varnish, it seems as though Dermalogica is the top product line at Sorbet Salon in Muswell Hill.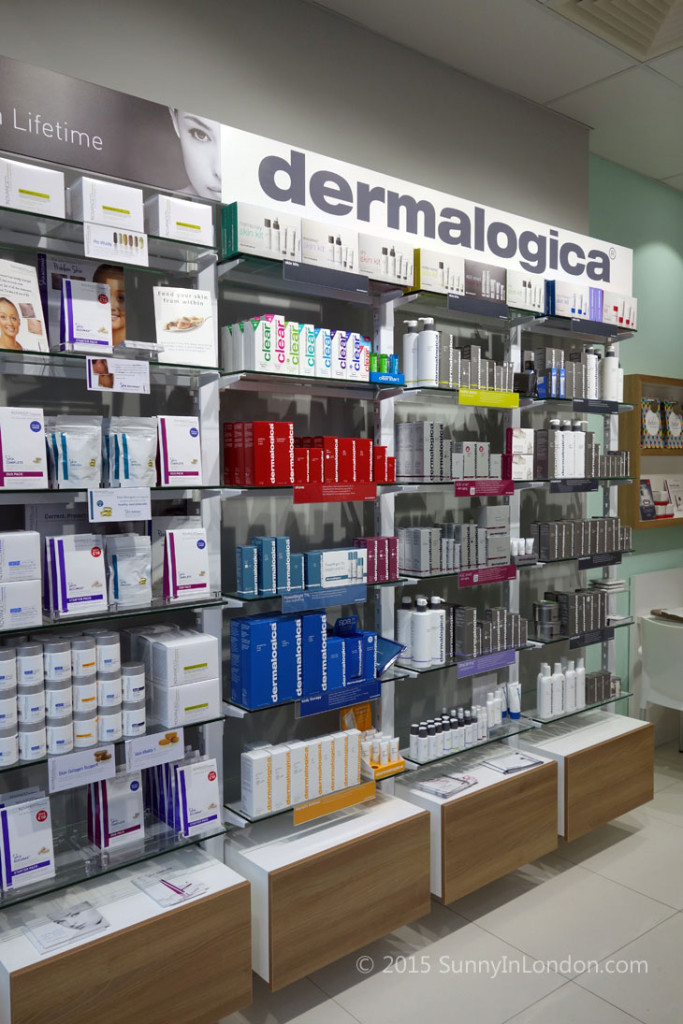 The therapist was ready for me early and guided me back to the treatment room so I could get ready for my hot stone massage. Naturally the room was warm and slightly steamy because the stones were heating.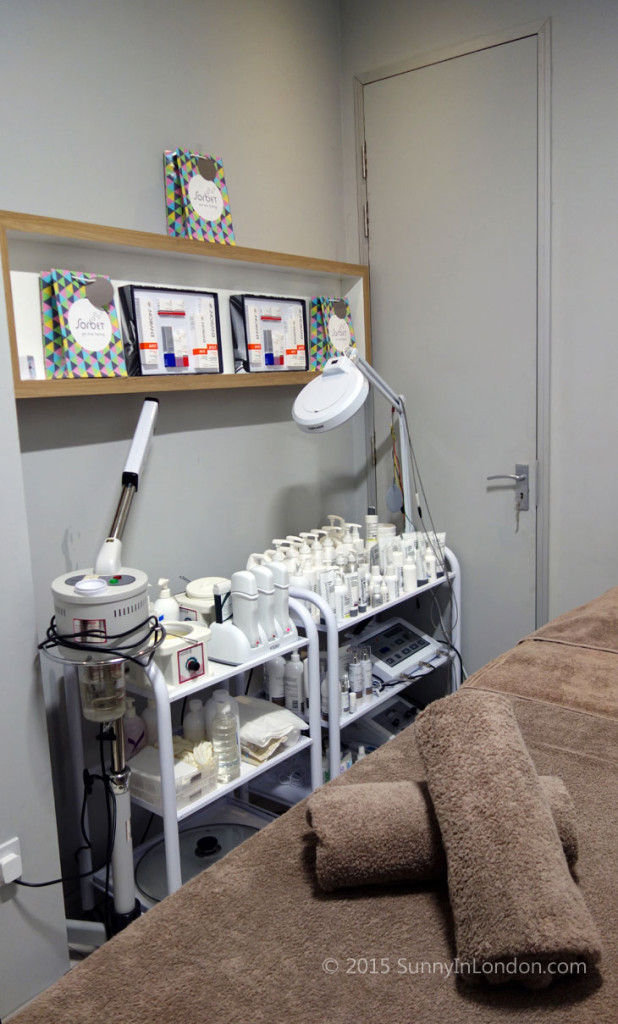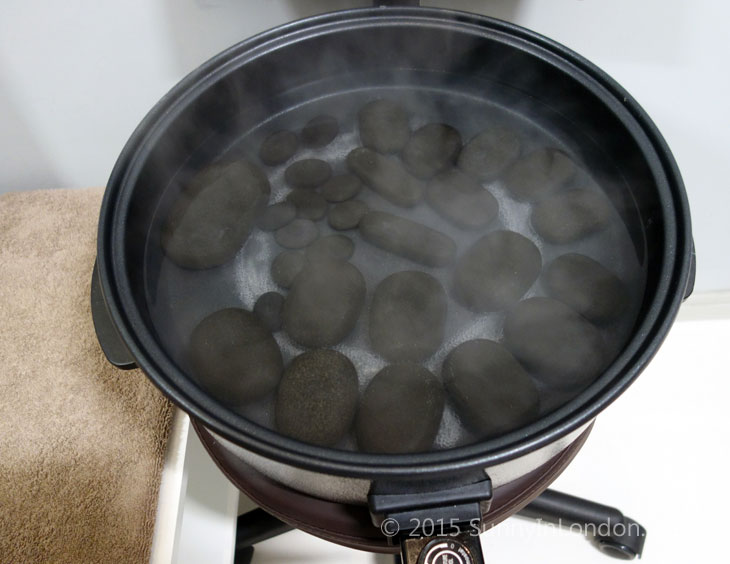 Seeing the big cauldron holding the stones which had steam pouring from it caused a bit nerves. The last thing I want to kick off a busy week is third degree burns all over me! However, I took a deep breath, took off my Champagne shirt, and relaxed on the massage table.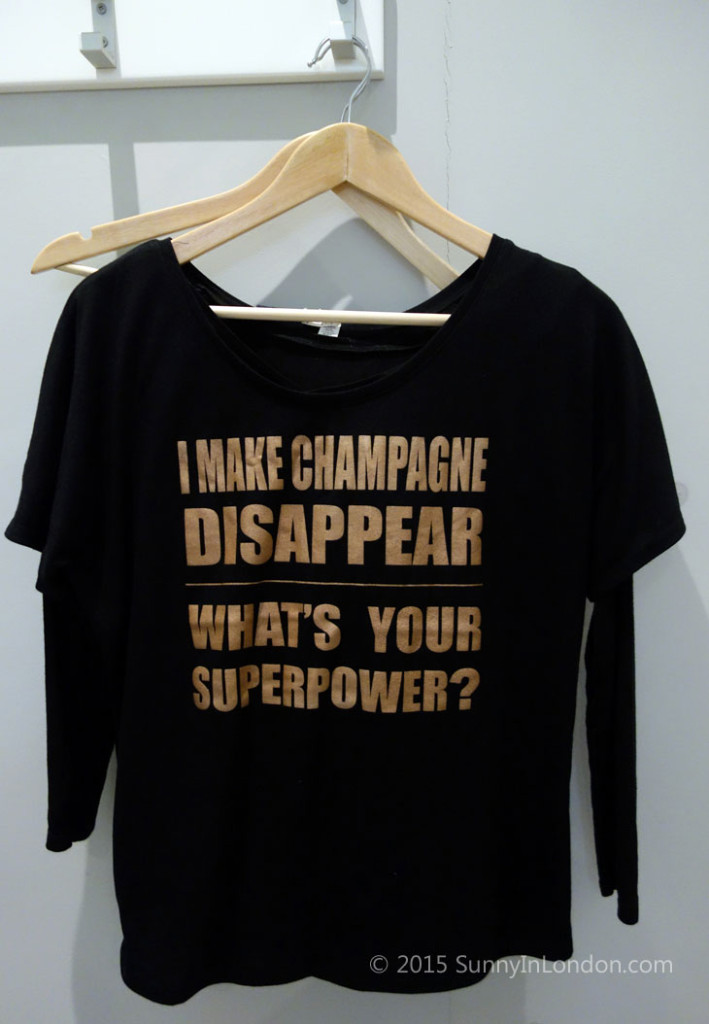 Sorbet Salon: The Hot Stone Massage Experience
For a hot stone massage, the therapist uses smooth heated stones either as an extension of her hands or by leaving them on your body. Stones heat at least 10 minutes prior to their use in a bath of 120º-150º Fahrenheit water.
This type of massage is good for people who tend to feel chilly or love the feel of sunshine all year, like me!
The massage therapist began with putting small stones in between my toes. At first, they were exactly how she indicated- hot! The sensation quickly dissipated and full relaxation started.
She worked from my legs to stomach to arms as I lay on my back, using big stones for big muscles and small stones for small muscle groups.
With this side of me melted, I flipped over on to my stomach. To start this side, the massage therapist rested several heated stones on my spine points. Finally she worked through the back of my legs, arms and back.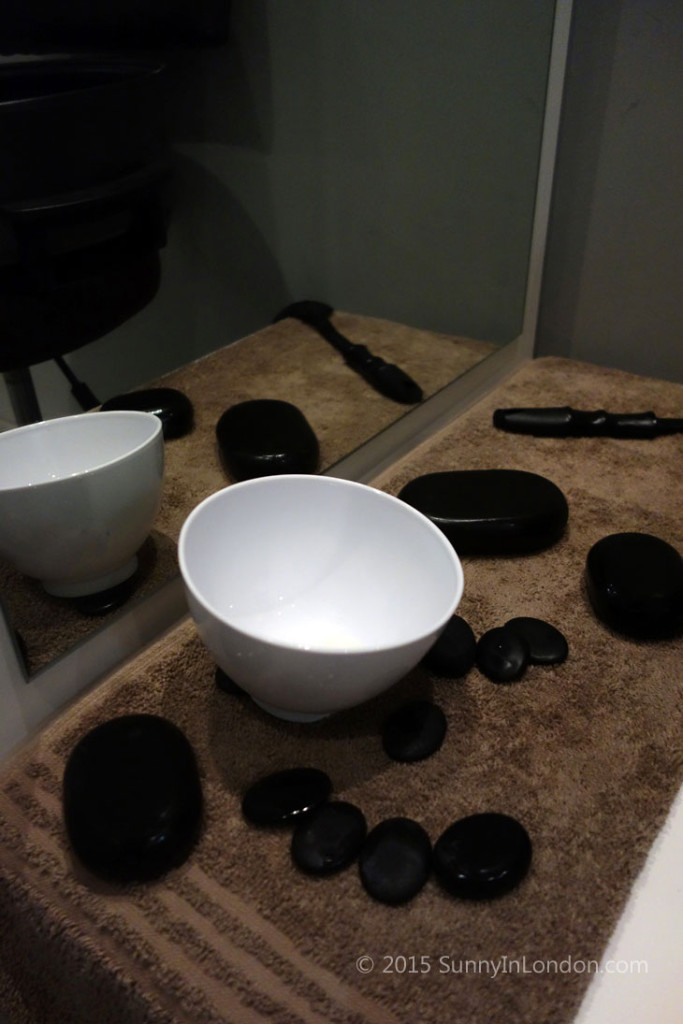 Sorbet Salon: Final Thoughts
This visit was exactly how I envisioned it. The staff was friendly and efficient and the decor reflected the ethos behind why the name Sorbet Salon was chosen. The founder Ian felt that 'sorbet' represented the feeling of refreshing, bright and clean.
The salon is small, so it's probably not somewhere you would plan a spa day with the girls. In fact, I think they're looking in to getting headphones for the clients who will also be in the treatment room I used because it was quite easy to hear everything happening in Sorbet Salon outside the room.
If you like massages that don't require much pressure and still deeply reach you muscles, then the Achy Breaky Hot Stone Massage would rock you! 😉
You can learn more about Sorbet Salon on their website, including their online booking system and Crouch End opening details.
Thank you, Sorbet Salon for the complimentary massage. It's such an easy trip for me to get to you that I know I'll be back for a power mani-pedi for the holidays!