Would you be interested in a two hour trip that features all the top things to see in London? If you're not sure, you should stop reading the blog now.
Why?
Because, the pictures that you will see below are just stunning.
This isn't because I'm a blogger photographer extraordinaire. It's because on a sunny day in London, taking a cruise on the River Thames on City Cruises is a fantastic way to capture all the best things to see in London.
Let me show you…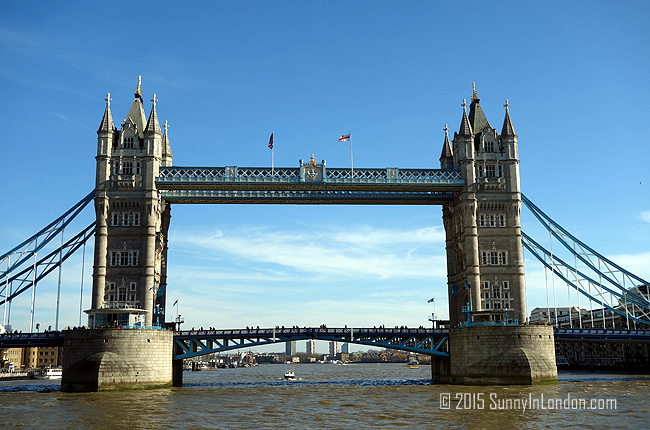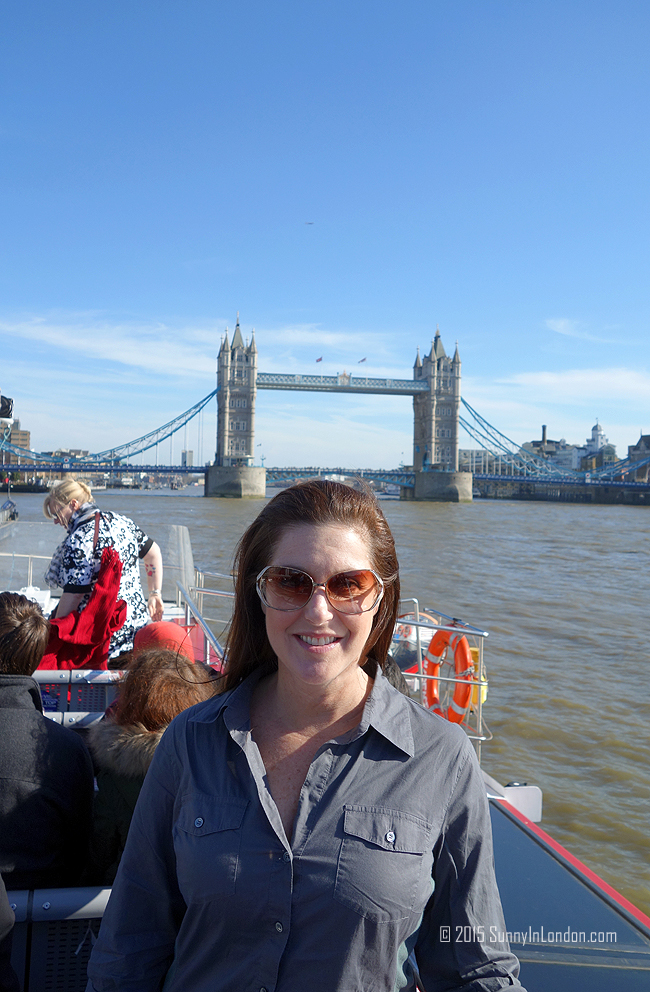 Mr. Sunny's father won two tickets on City Cruises and graciously gave them to us. I was beside myself with excitement. I've seen great views of London from various attractions, but this one truly has a winning combination for a Florida girl now living in London.
We arrived at Westminster Pier and were a little nervous about the long lines on a beautiful, sunny Saturday in London.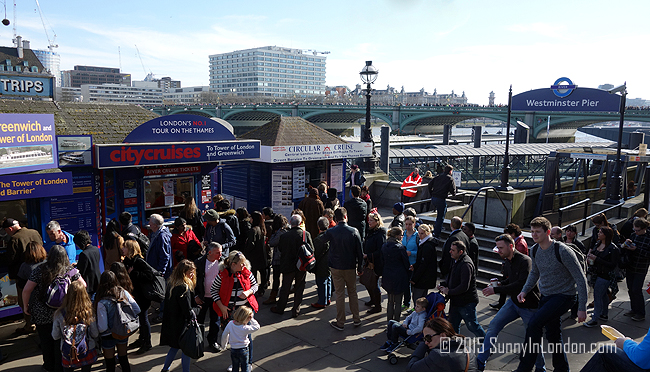 However, we were able to easily board our boat and skip the queue because of our passes. The boarding process was simple, and it took about 5-7 minutes.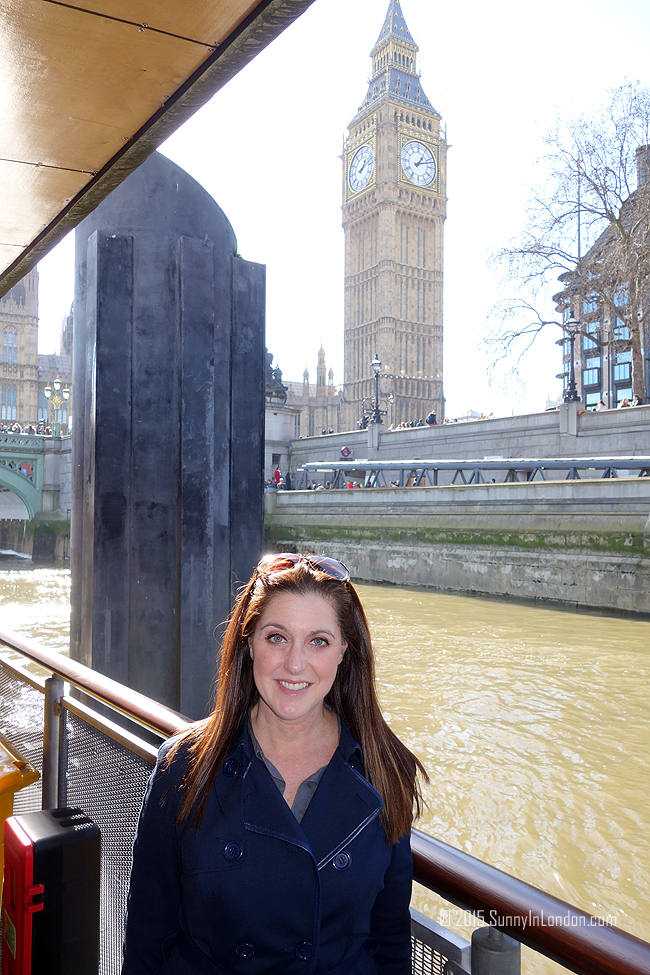 Since we weren't the first people to board, we weren't able to get an outside seat on the upper deck. I didn't let this intimidate me and decided I would stand in order to get great pictures.
Once we were all boarded, our Captain gave a quick safety announcement and we departed.
We made a quick stop on the south side of the River Thames to pick up a few passengers near the London Eye.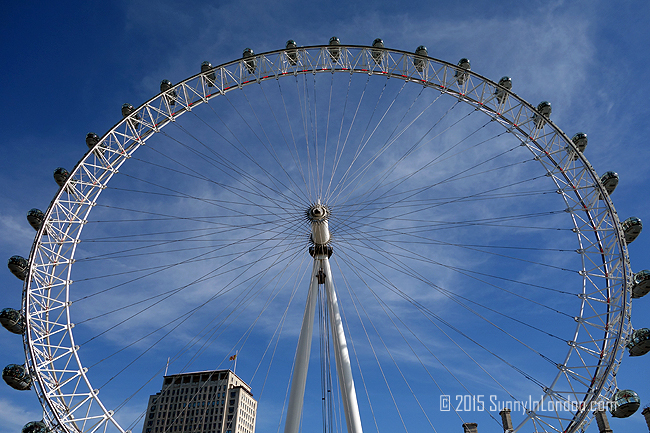 As we made our journey east, the Captain provided truly amusing commentary.
He indicated that none of the City Cruises feature trained tour guides. In summary, Captains do their best to keep people informed and entertained, but there is no set script for the journey. This made me a bit nervous, but I figured since our tickets were free and it was a fabulous sunny day in London, that it would still be worth it.
As we moved on the River Thames, our Captain proved to be quite charismatic. He beautifully balanced pointing out London's landmarks like St. Paul's Cathedral, The Shard and Shakespeare's Globe Theatre with empty 'air space' that allowed us to enjoy a peaceful cruise around the top things to see in London.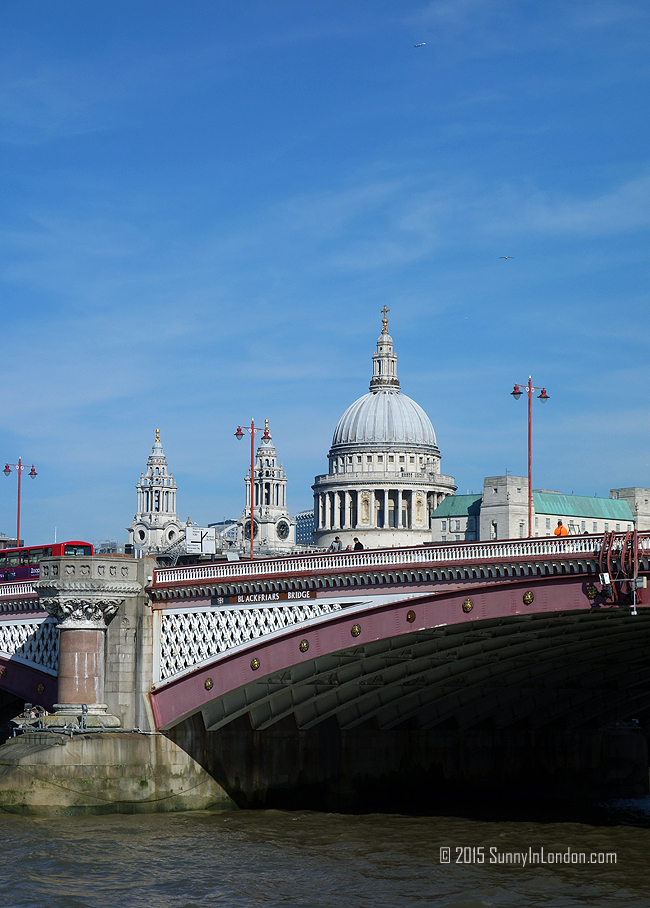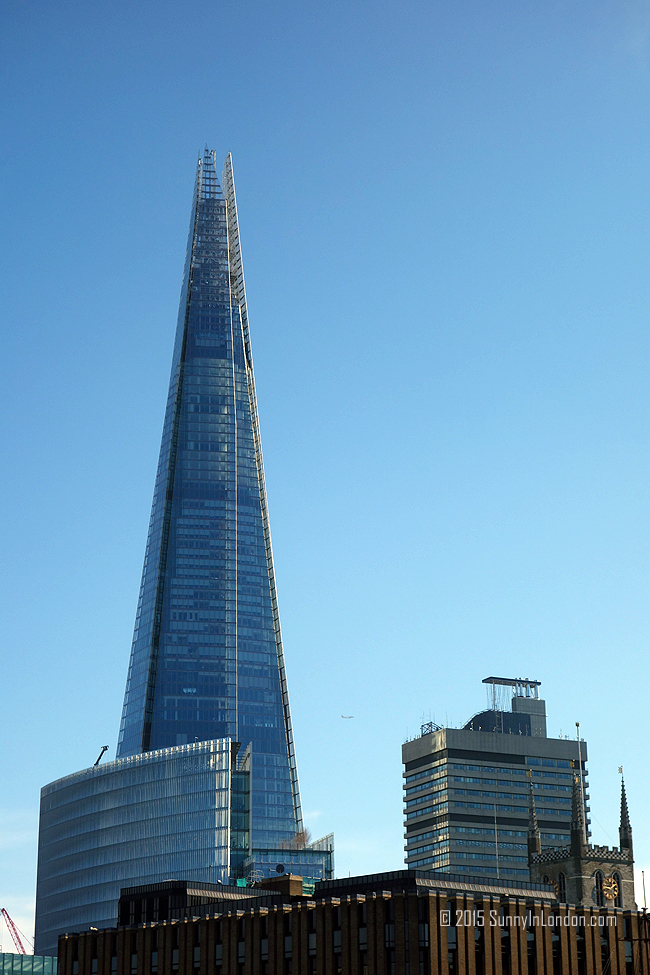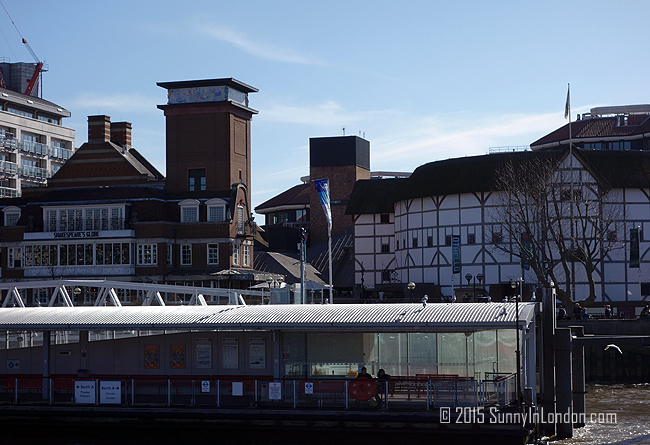 Oh, and then he made sure to show us the occasional ship on the top of a building and a real pirate ship. See if you can spot them in the two pictures below.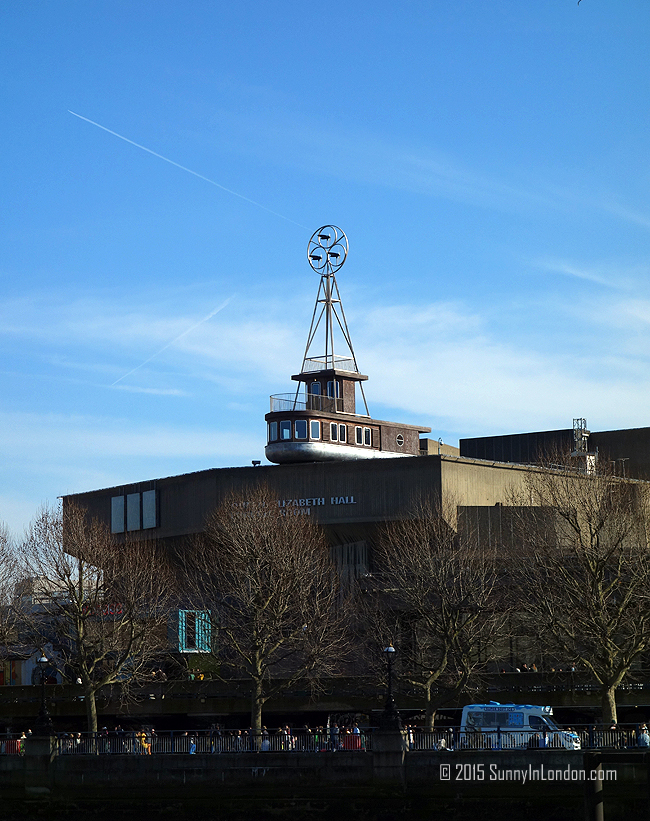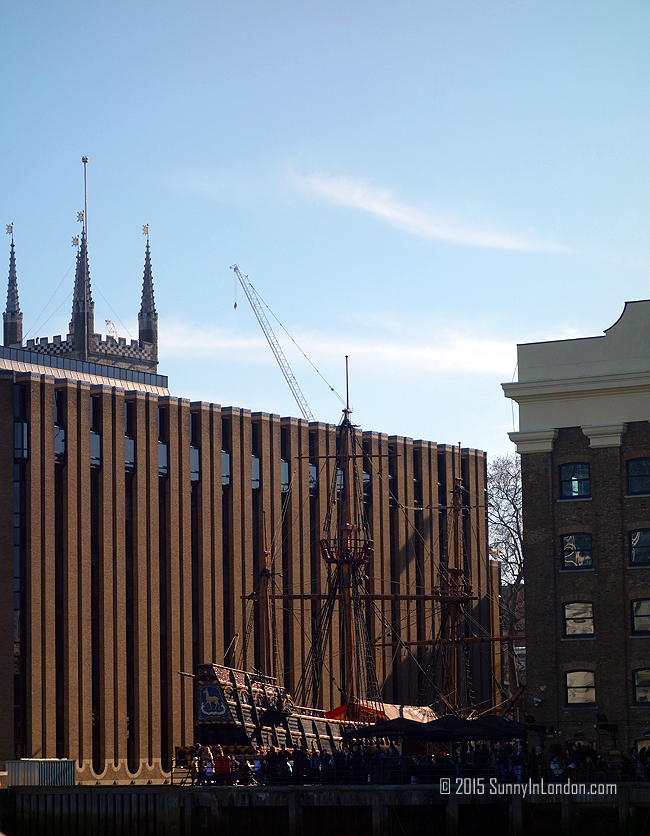 We even had a chance to see the office of the Mayor of London!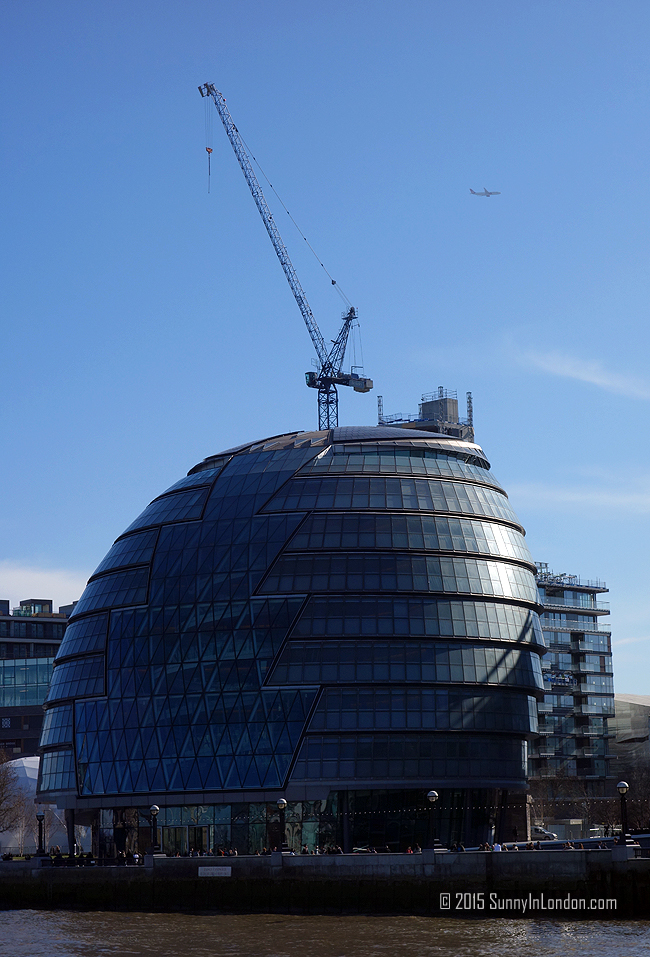 After about 30 minutes, we arrived at the Tower Millenium Pier, which is where you can visit the Tower of London. Mr. Sunny and I decided to stay on the boat because we were really enjoying the trip. Many people left to visit the Tower of London area, so we switched seats so I could be on the outside of a row. However, as you can see from my the pictures above, it was easy for me to get clear shots from an inside seat.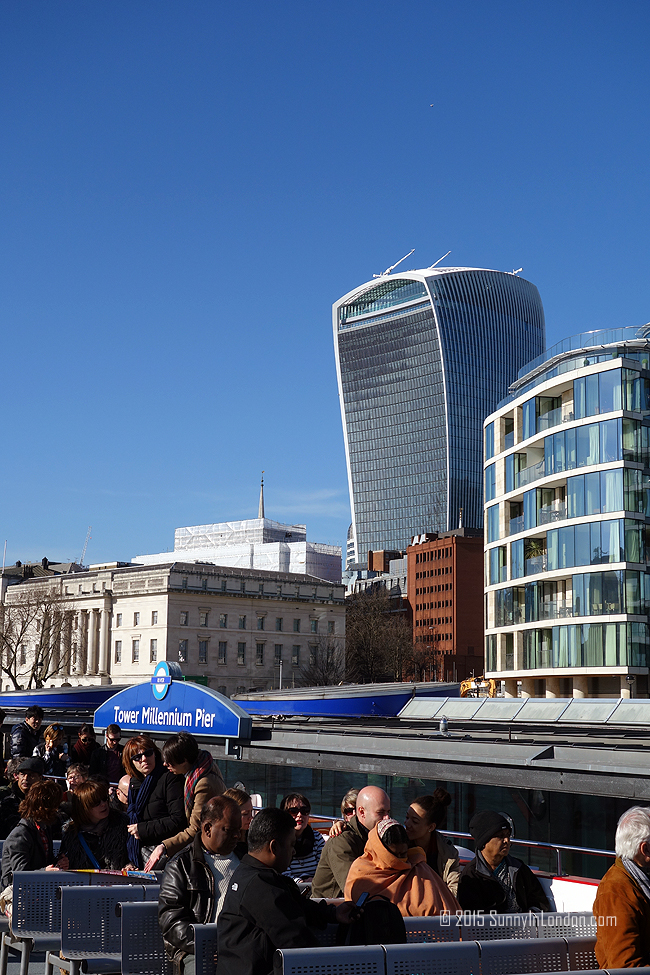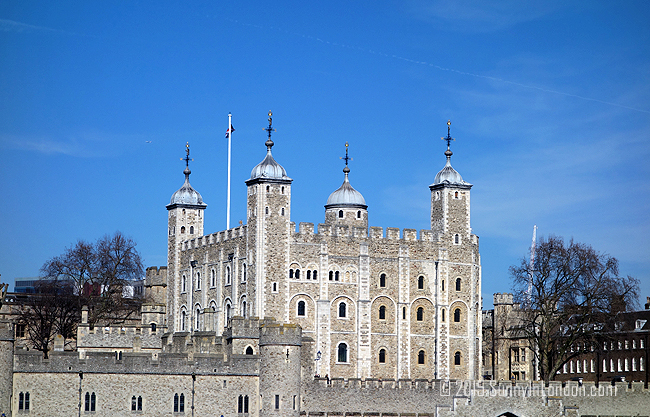 We weren't at the pier for long and started our boat cruise again. The next stop was in 30 minutes in Greenwich.
Captain Paul Markley continued with his funny, entertaining insight. Aside from showing us all the popular London landmarks, he also gave information about the not so famous buildings. I was particularly interested in the prices of real estate he conveyed. Coming from Florida, I know that a view of the water, especially from many stories high, is highly sought after. London views of the River Thames fall in to this pricey category.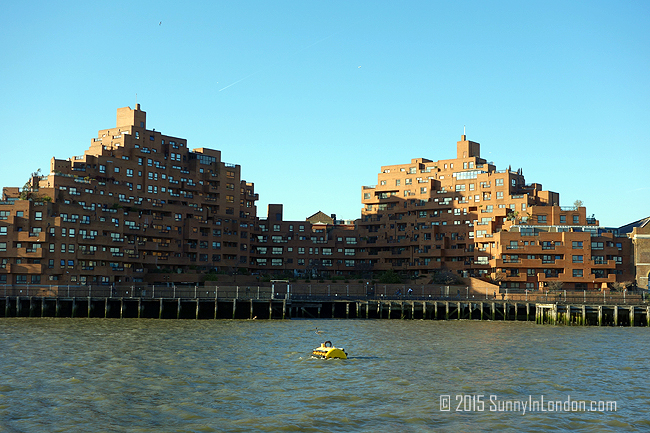 In the building above, every property has its own balcony with an unobstructed view of the River Thames. Cha ching!
Mr. Sunny, however, had his attention peak each time the Captain pointed out a pub on our path. I guess great beer minds think alike. 😉
Here's The Angel, The Mayflower and The Salt Quay.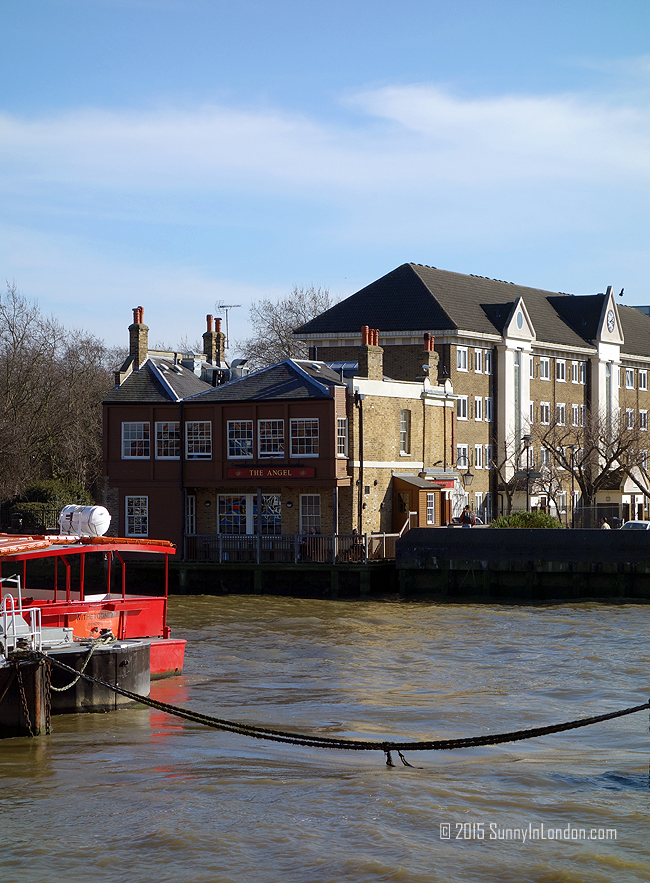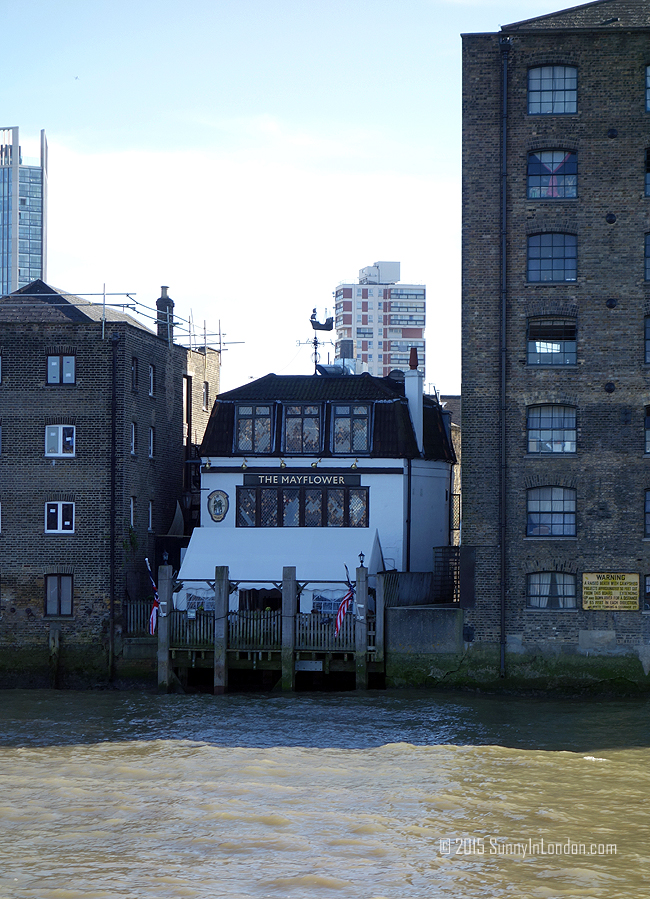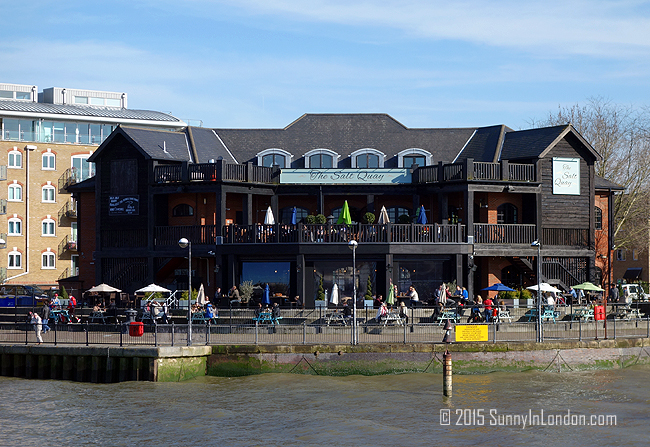 We passed the fantastic skyline of Canary Wharf and docked at Greenwich. As we left the boat, I made sure to have Mr. Sunny take a picture of me and the super funny Captain Paul Markley.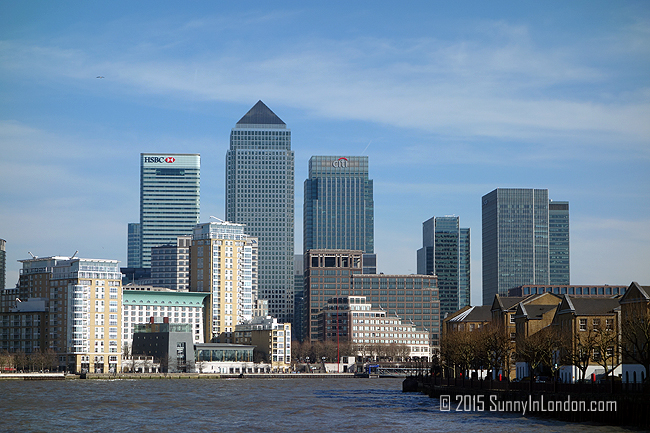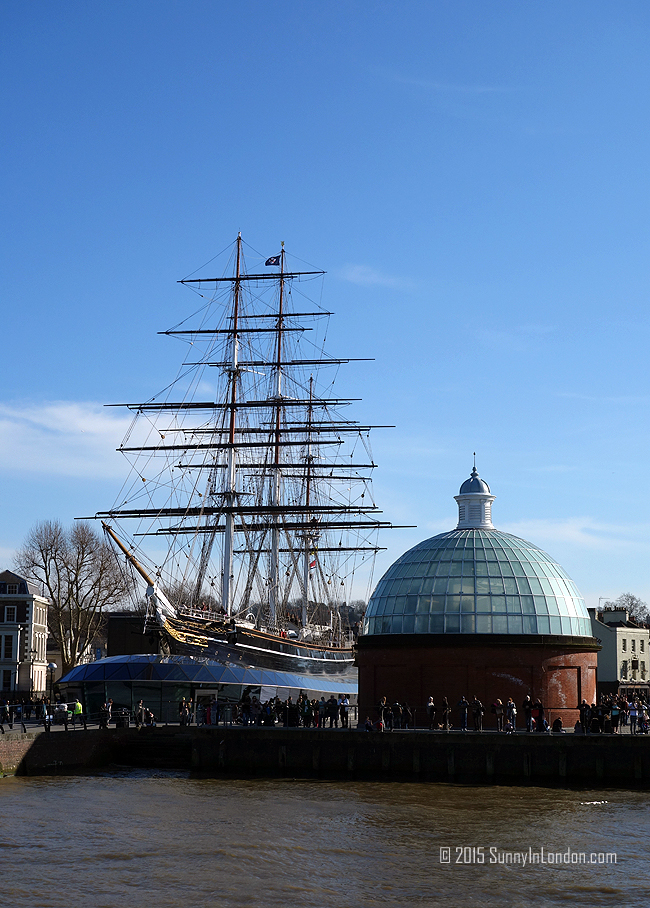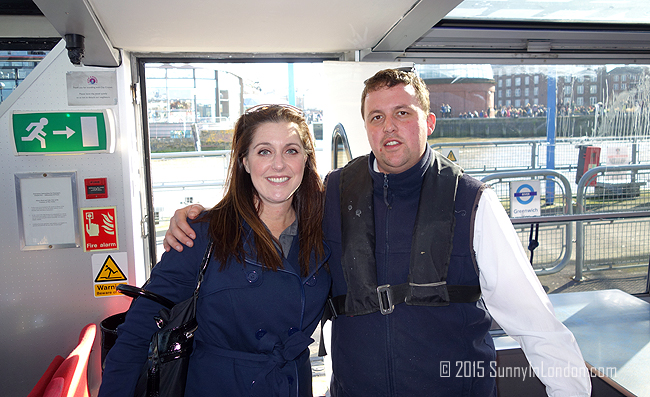 On the return trip, I decided only to take a few pictures and to enjoy the sunshine as we travelled on the River Thames. It sure was bright as it reflected from buildings.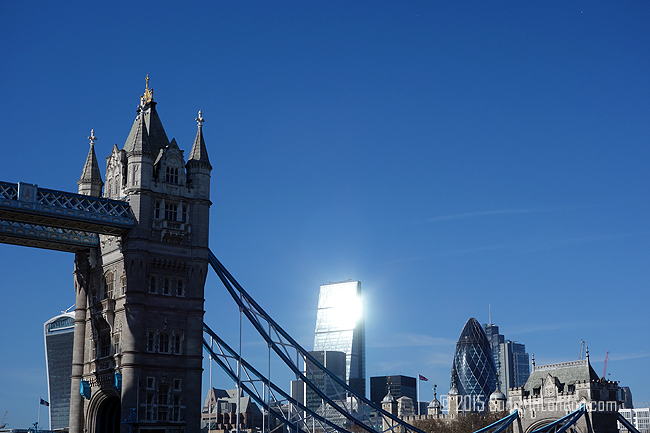 Sitting back and just taking in the top things to see in London made this a fun, relaxing return journey. I actually was very disappointed when the trip ended.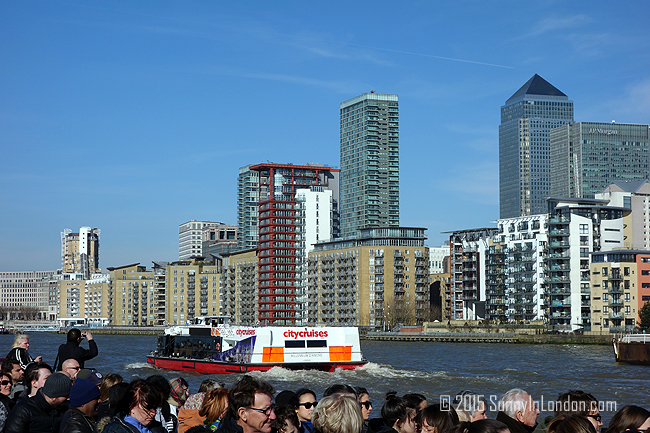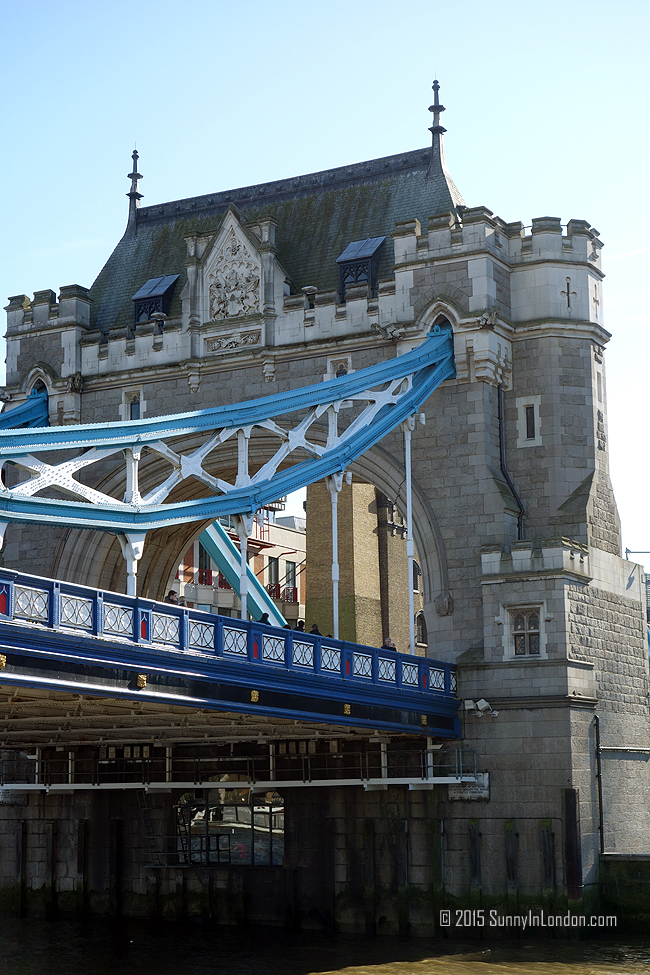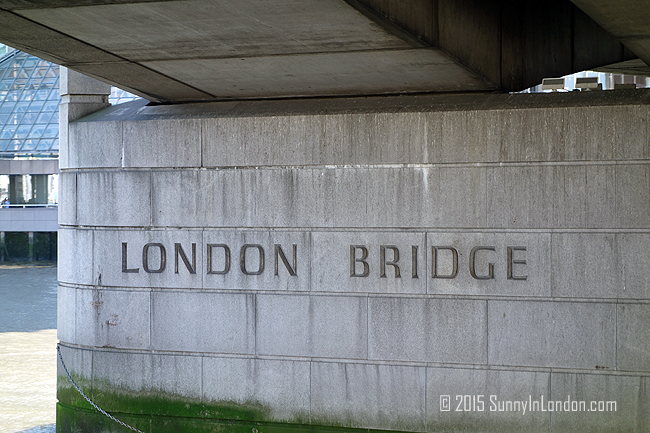 Why City Cruises is best for the top things to see in London:
– Within just a few hours, we were able to see many of London's top landmarks.
– Both of our Captains provided interesting information about London as we travelled on the River Thames.
– They have an all day sightseeing hop-on and hop-off for families and up to three kids travel for free!
– "The boat has a bar!' ~ Wisdom from Mr. Sunny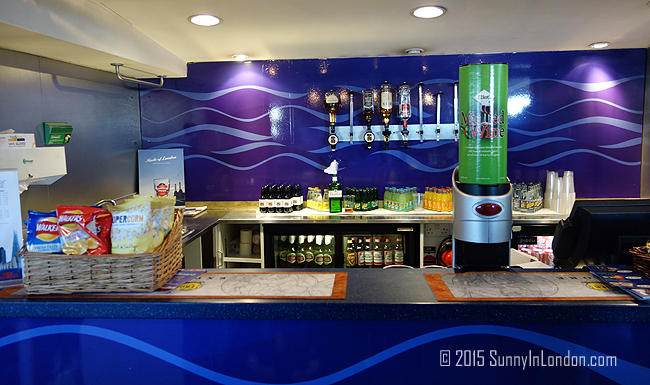 Other great ways to check out things to see in London:
– City Cruises doesn't just operate sighseeing cruises. They have a wide range of fun activities like a speedboat ride on the Thames (ThamesJet), sightseeing cruise along the Jurassic Coast in Dorset or fine dine on-board our dinner boats or Restaurant Ship Hispaniola.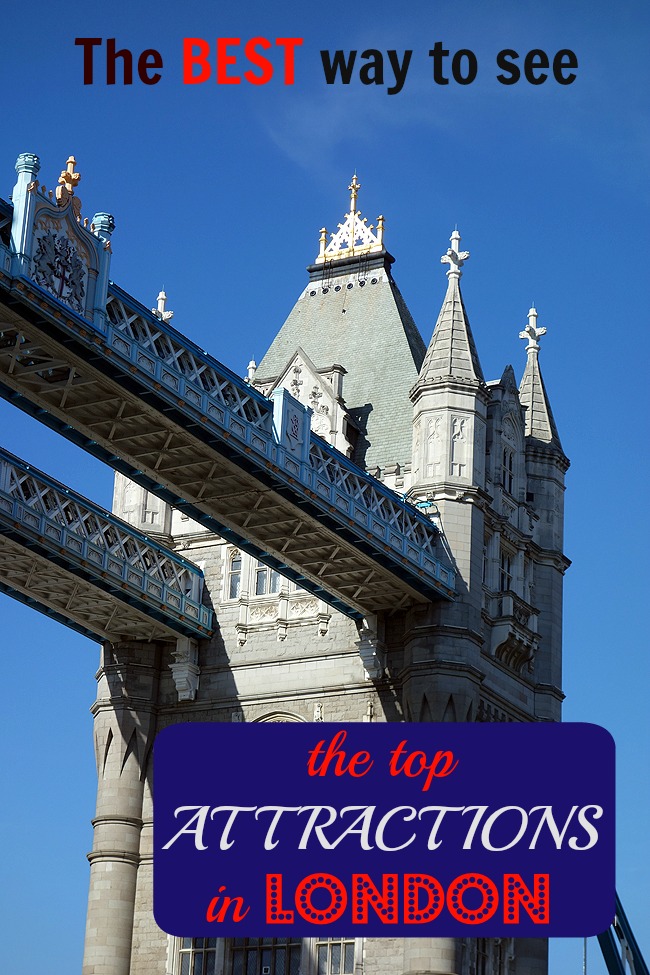 Don't forget to check the Things to Do section of the blog for other fabulous, fun events and attractions in London, Sunny friends!