Flying in the future? You would really do yourself a favour by planning some extra time shopping at duty free, especially World Duty Free Heathrow.
In fact, on my most recent trip to Florida from London, I built nearly two additional hours in to my airport schedule, and it wasn't enough time to take advantage of all that's available with regard to shopping and saving money.
In fact, I was shocked at what a little research uncovered that most people don't know about World Duty Free Heathrow.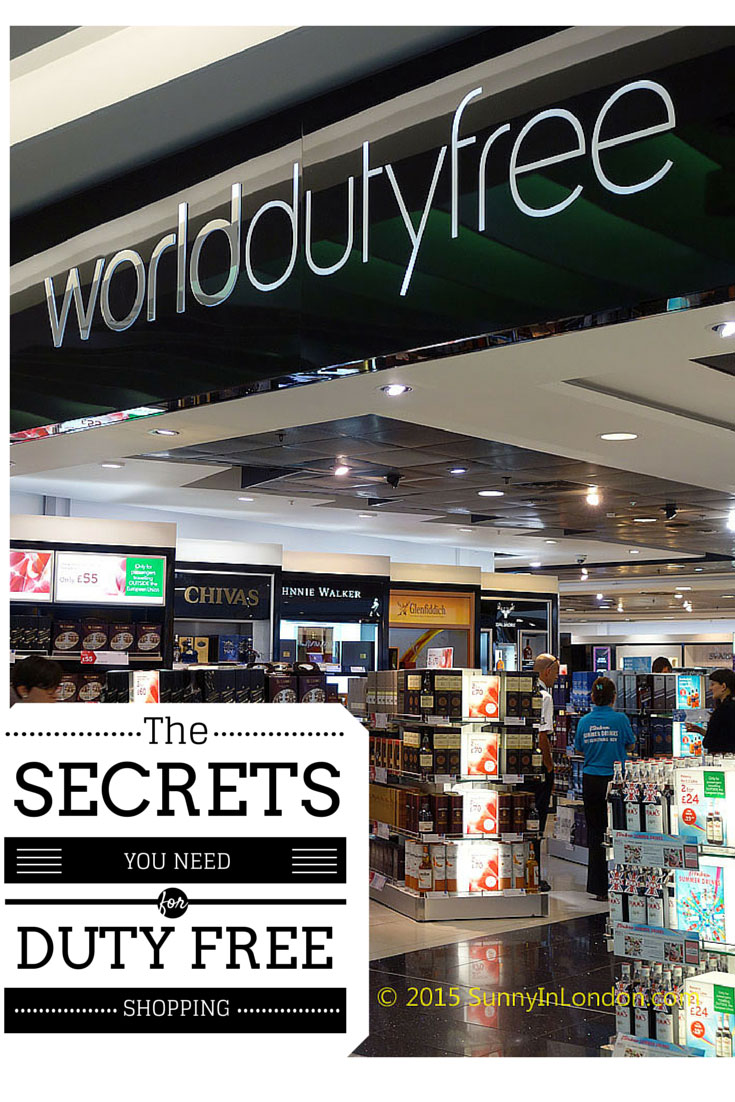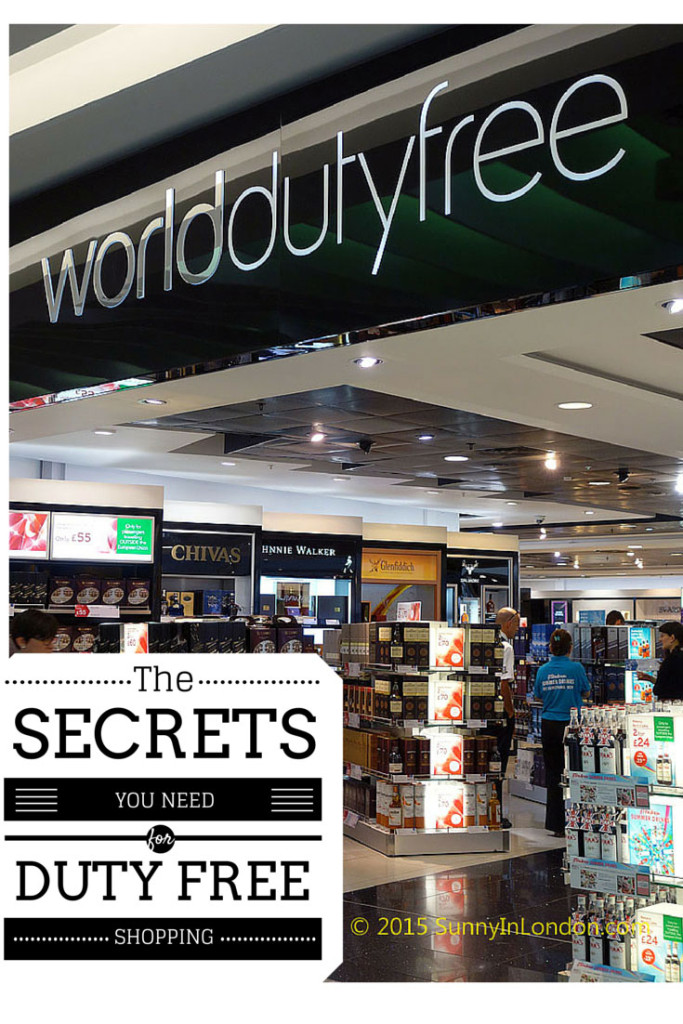 After a fairly standard check-in and security process, I headed straight to the huge Terminal 4 World Duty Free Heathrow store.
Normally, I pop in a duty free shop and avoid eye contact with anyone working because I don't have time. I haphazardly spray on a perfume I think I would enjoy for 8 hours on a trans-Atlantic flight and rush to my gate.
These are the reasons why I'll never do that again…
World Duty Free Heathrow Beauty Services:
When I contacted World Duty Free Heathrow for my travel readers, their fast response included a link to their Beauty Services menu.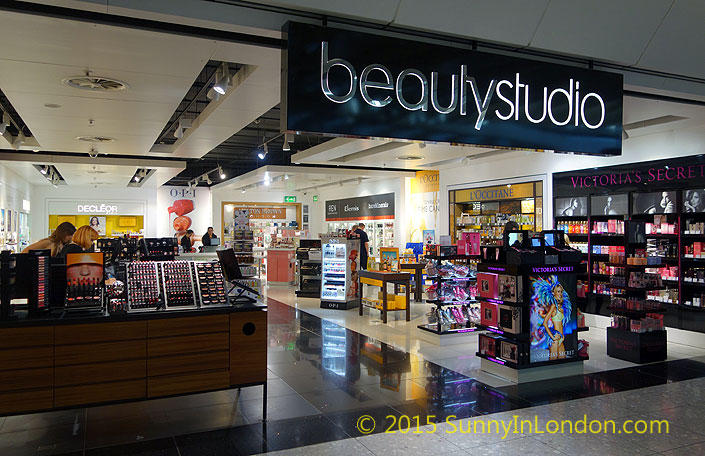 Although I did feel very special, the link isn't unique for a blogger. You should view it ASAP!
They indicated I could choose any of the beauty services. And, Sunny friends, so can you!
A Date with Dior:
First, I planned a Personalised Fragrance Consulation with Dior. I chose this brand because I'm fiercely loyal to scents and loved my Dior perfume choices in the past.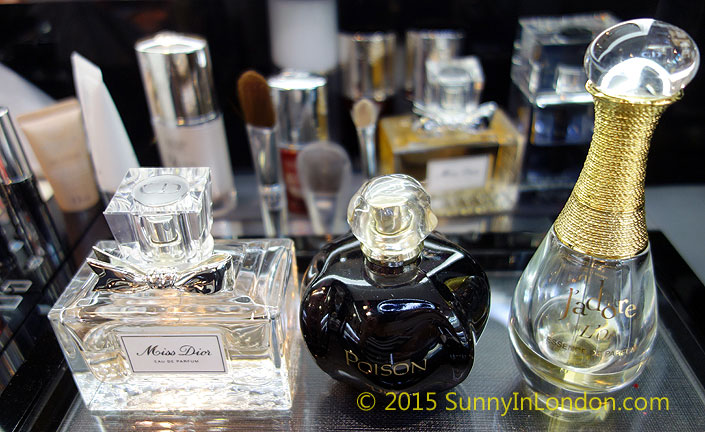 After completing a four question survey led by the consultant using an iPad, two of the three scents recommended for me were ones I have worn. My favourite being Poison.
I learned that now you can literally pick your poison because they have Hypnotic Poison eau Secrete, Hypnotic Eau de Parfum and Pure Poison Eau de Parfum.
Finding My Face:
Next, I hit Estée Lauder for the Expert Foundation Matching. Again, this is because in my entire life the best foundation I've ever used was Estée Lauder.
The consultant quickly picked out an exact match for my skin with the Double Wear Lights #2 SPF 10 (which is smart for a Florida girl heading to the sun). The coverage was amazing.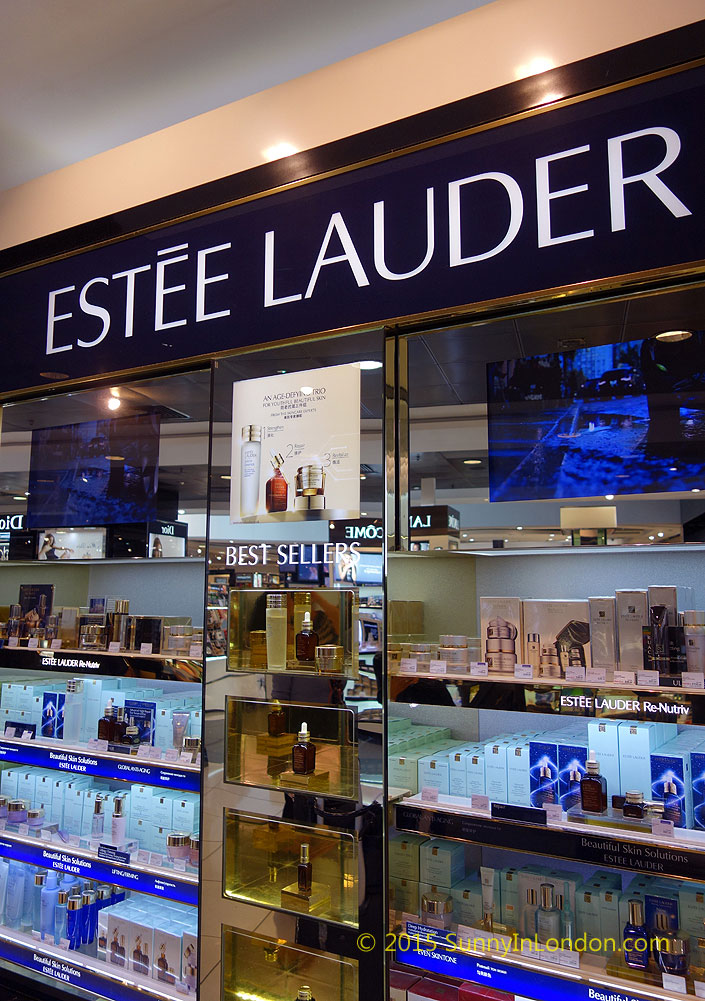 Creme de la Creme:
For stop #3 I hit Creme de la Mer. Since it's a brand I know but haven't had the luxury of affording, I wanted to sample their Hand and Arm Indulgence.
Like the other consultants I met, the fantastic lady who worked with me informed me of the brand's origins and what makes them unique. I had a very relaxing treatment too.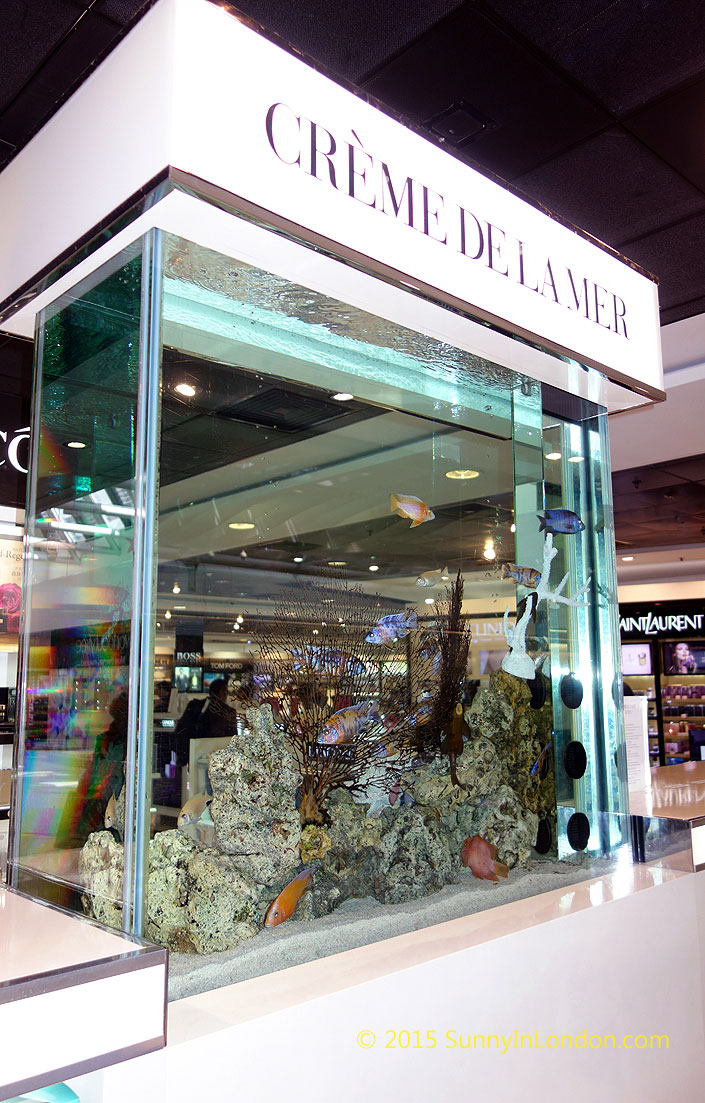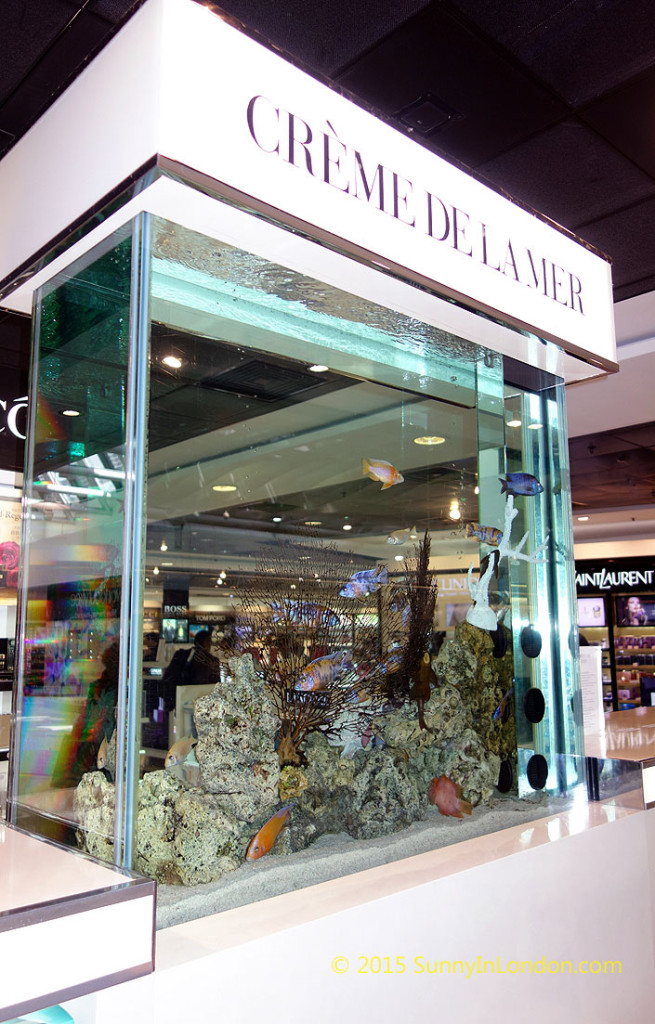 Soaking up Shiseido:
Finally, I ventured to Shiseido for a 15 minute Pre-flight Skin Booster using each of these gorgeous products pictured below.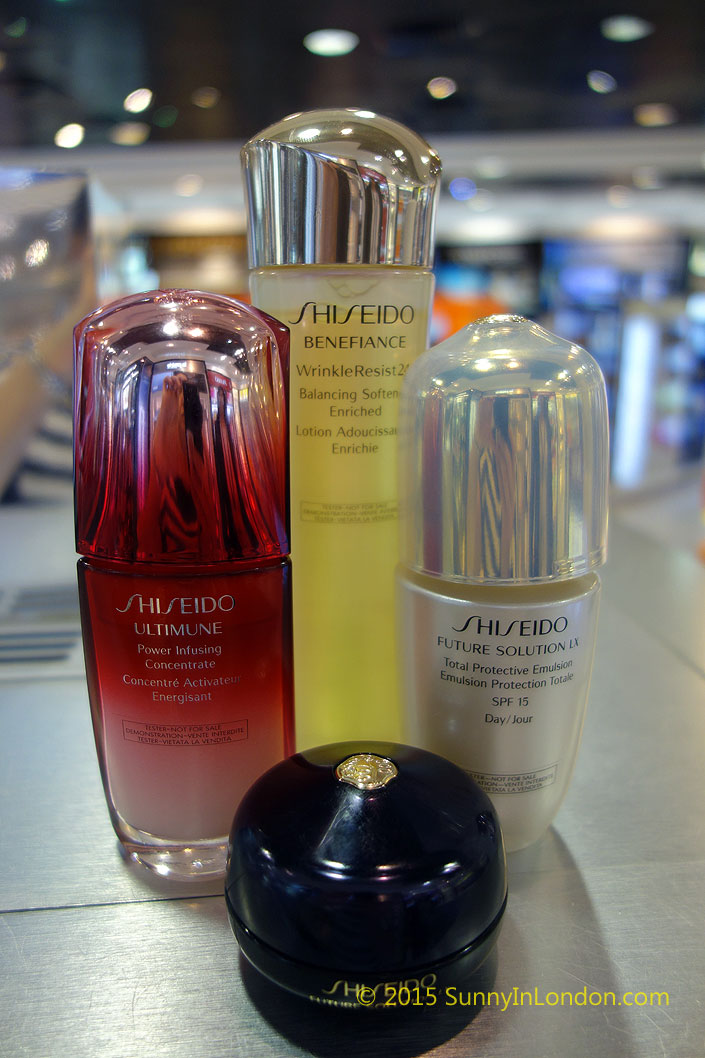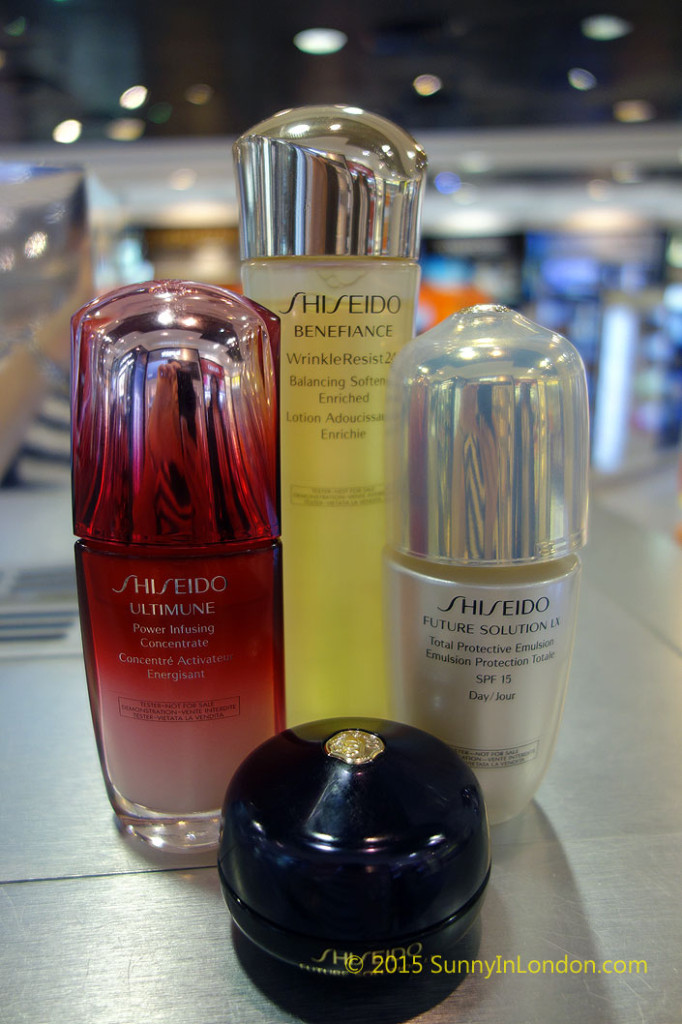 My skin felt glorious and fully prepared to combat the dryness of a long airplane flight.
World Duty Free Heathrow Travel Exclusives:
Not only can you have short beauty treatments at World Duty Free Heathrow, but you also can purchase Travel Exclusives and limited release products.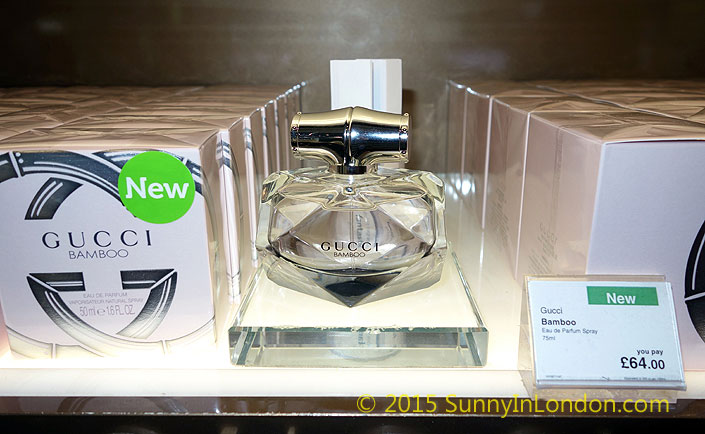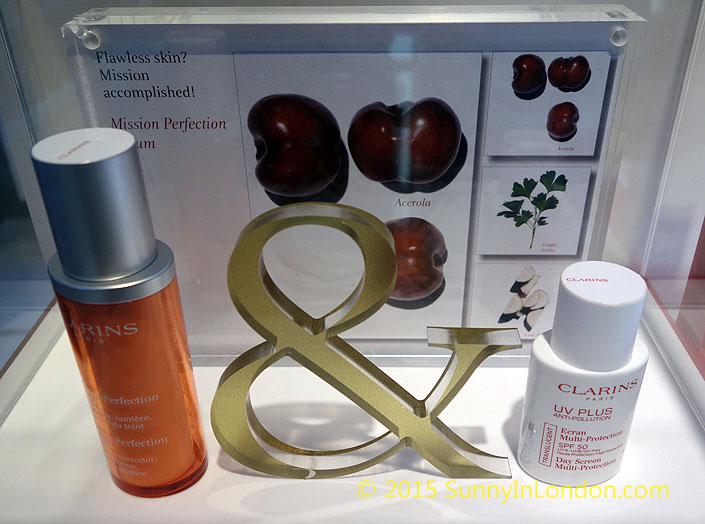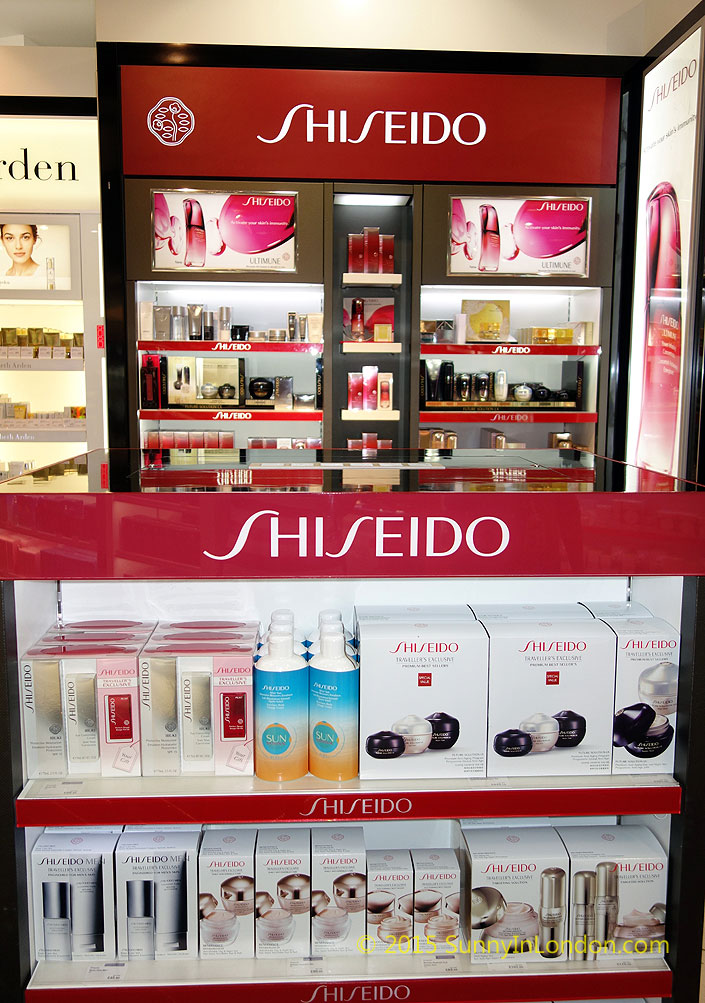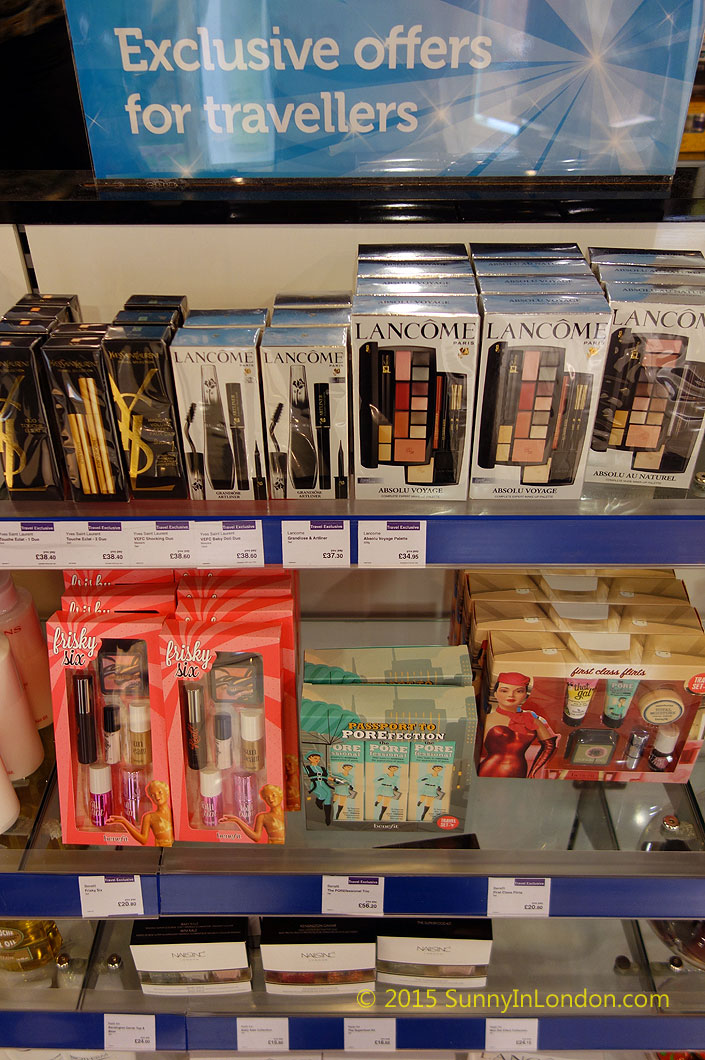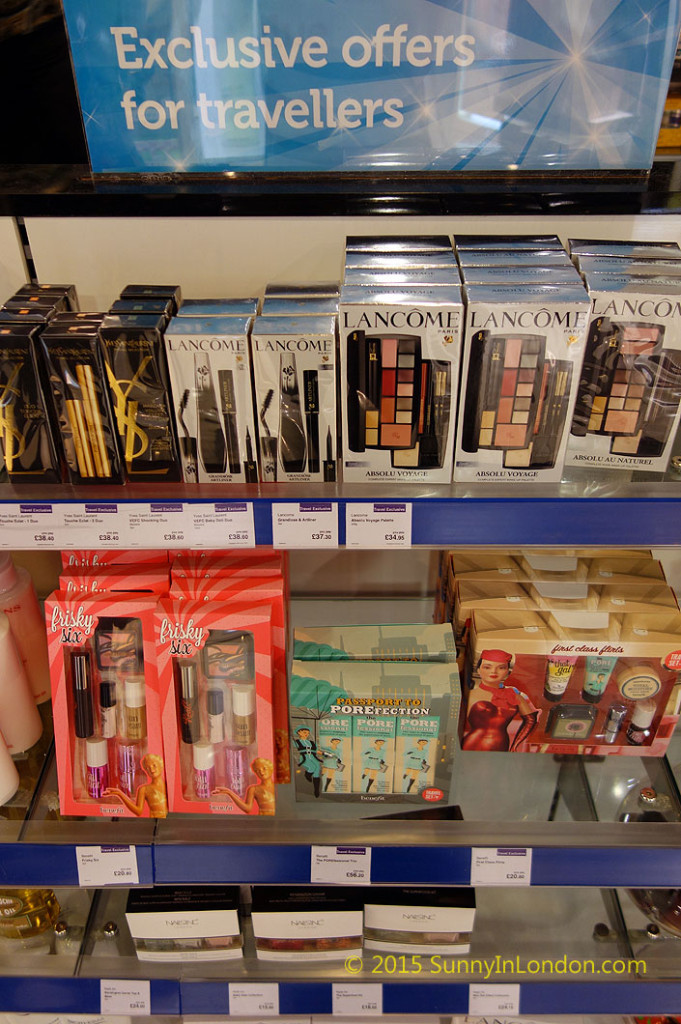 For example, did you know that Gucci Bamboo was first available at duty free and hit the high streets weeks later?

That's also true of this new product by Clarins.

Shiseido has an entire display devoted to items that are packaged together in ways you cannot purchase elsewhere.

While companies like Estée Lauder generally stock their Best Sellers, you might not know that they also debut new products too.
Oh yeah, and Estée Lauder is particularly known for extra samples and gifts at their duty free counters 😉
World Duty Free Heathrow Size Counts:
You can assume you'll save at least 20% on a duty free purchase because you are exempt from VAT tax in the UK.
Aside from the dramatic price difference, you'll likely find products in much bigger sizes than what you find in shops.
For example, just as I was leaving I spotted these ginormous bottles of Molton Brown Black Peppercorn. It's Mr. Sunny's favourite and I just bought him a new bottle for £18 last week.
World Duty Free Heathrow Cocktails:
Since most people associate duty free with cheap cigarettes, discounted perfume and gallons of liquor for less, I had to share a discovery about booze with you too.
Did you know you can sample cocktails at World Duty Free Heathrow? I had the chance to try their current Hendrick's Gin promotion for the month. It is refreshingly fantastic!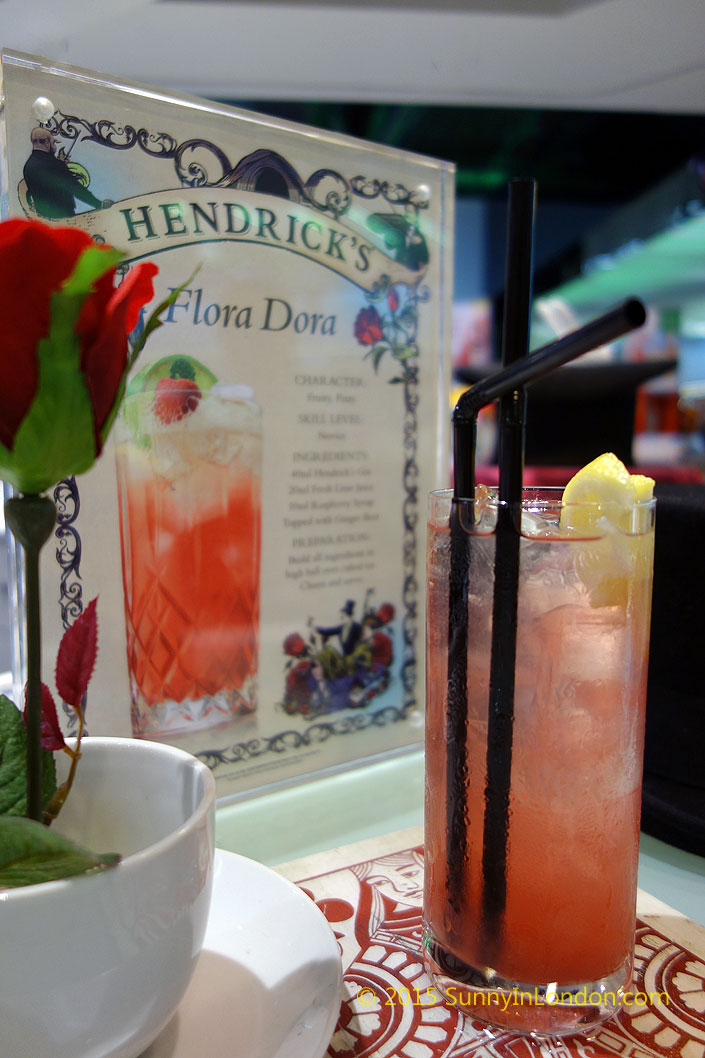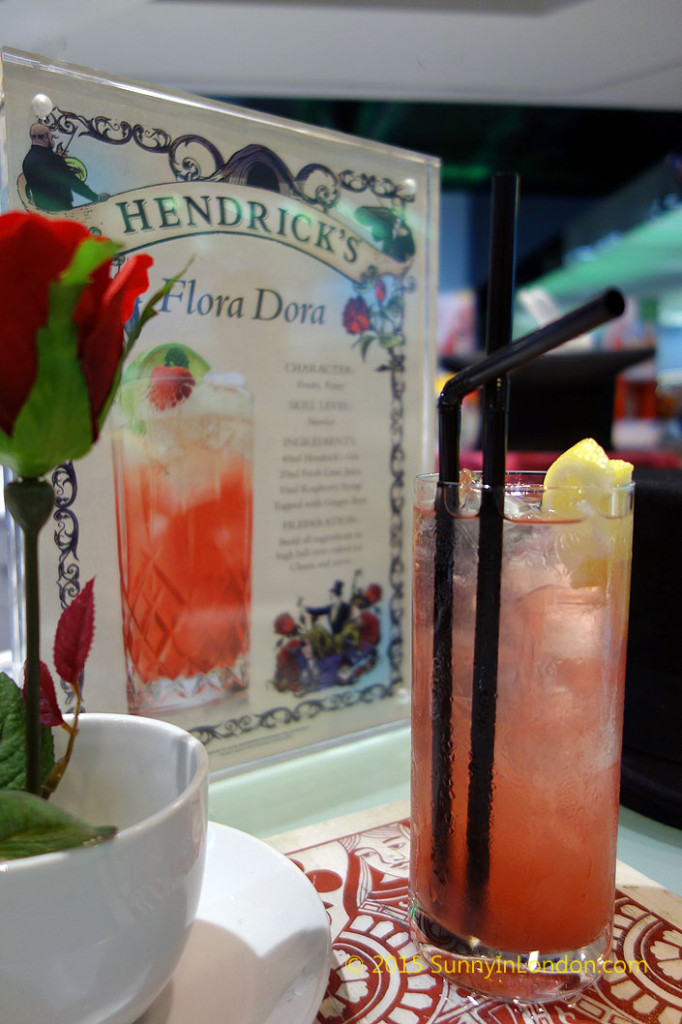 Just like the Beauty Service brands, they also offer liquor packaged in bigger sizes and frequently with gifts you can't purchase outside the airport, like this book that accompanies Hendrick's.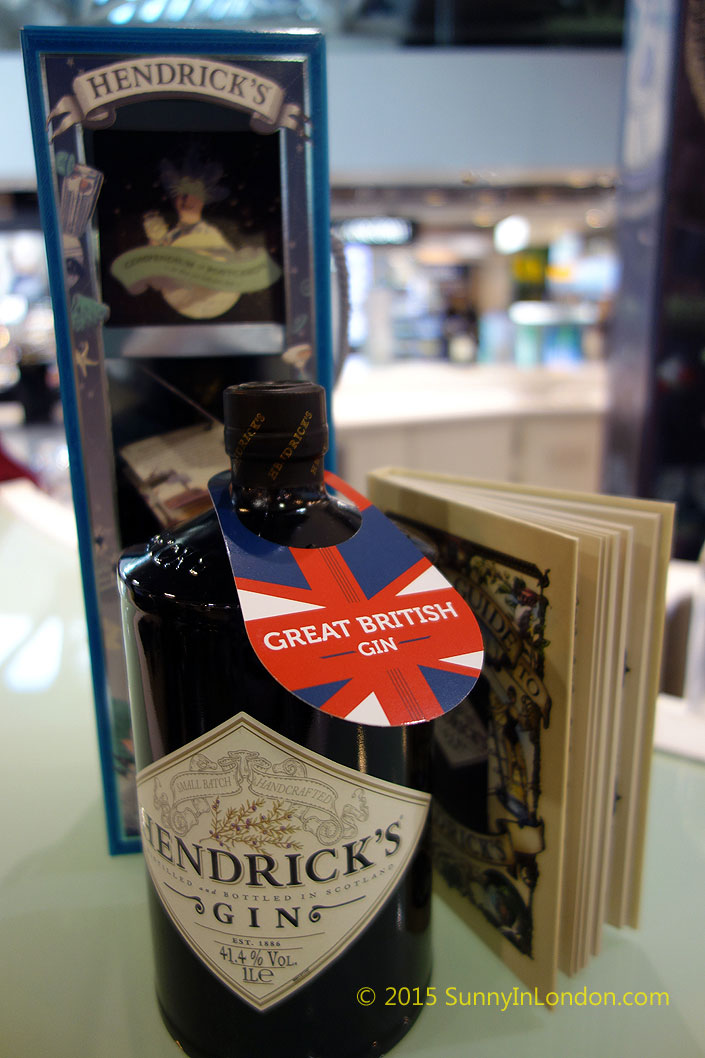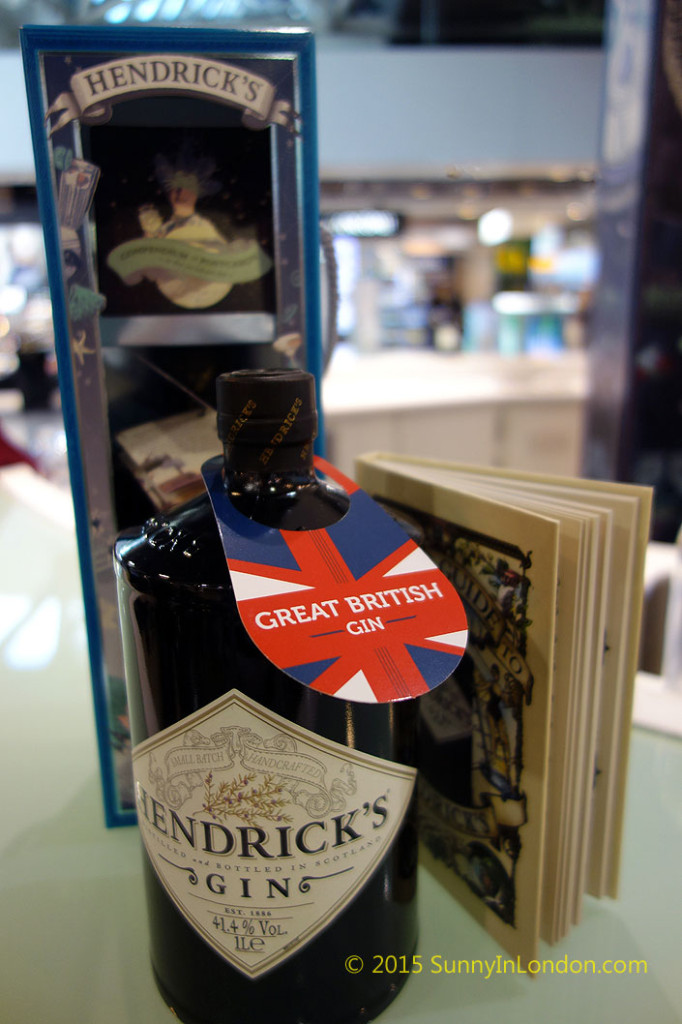 World Duty Free Heathrow Final Thoughts:
For your next international flight, make sure you build in plenty of time to visit duty free. For all the reasons above, it's absolutely worth it!
Fast, Not Furious:
One of the consultants I met indicated that they're trained to converse with customers in a three minute time frame. This even further convinced me that working with a beauty advisor at Heathrow's World Duty Free is even more economic!
While my research was conducted entirely at the Terminal 4 Heathrow Duty Free locations, I am told the other World Duty Free experience is equal to or better than what I saw. Although, I can't really imagine better 😉
Finally, as a final money saving tip, you may wish to look in to the Heathrow Rewards. You can use it to accrue loyalty points and receive even more savings which you can use at World Duty Free Heathrow or other store.
*A special thank you to everyone I worked with at World Duty Free before my flight to the U.S. Your service, attention and knowledge were remarkable!
What are your experiences duty free shopping? Did you know all of these services and opportunities were available? If you're traveling to London for the first time, be sure to read my Guide for Visitors and subscribe to the emails with all the Sunny London news too.