If you're looking for a fun British sports activity in London, then consider a Lord's Cricket Ground Tour. When I was invited to this special opportunity just before the Royal London One-Day Cup Final returned to the famous location, I was super excited.
It's not because I have been a lifelong cricket fan. I actually still don't get the allure. However, I do know that a private tour of the home of cricket with a former player and captain is a once in a lifetime opportunity. In preparation, I messaged my husband's British colleagues and friends for their help, and off I went.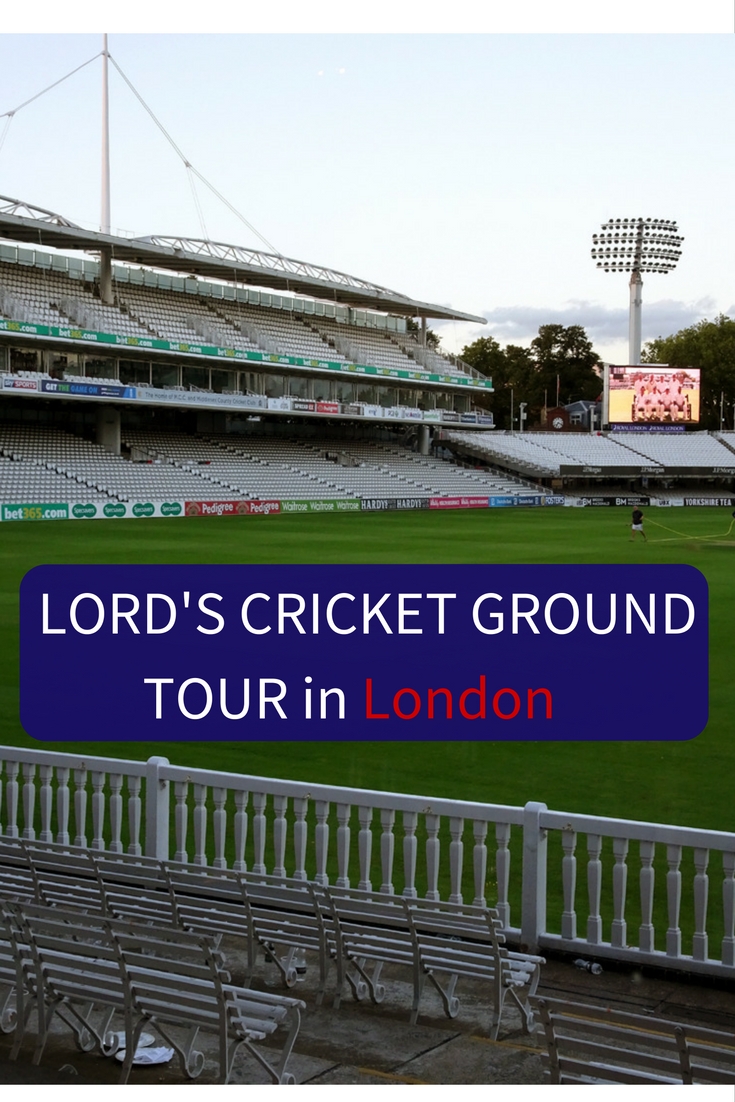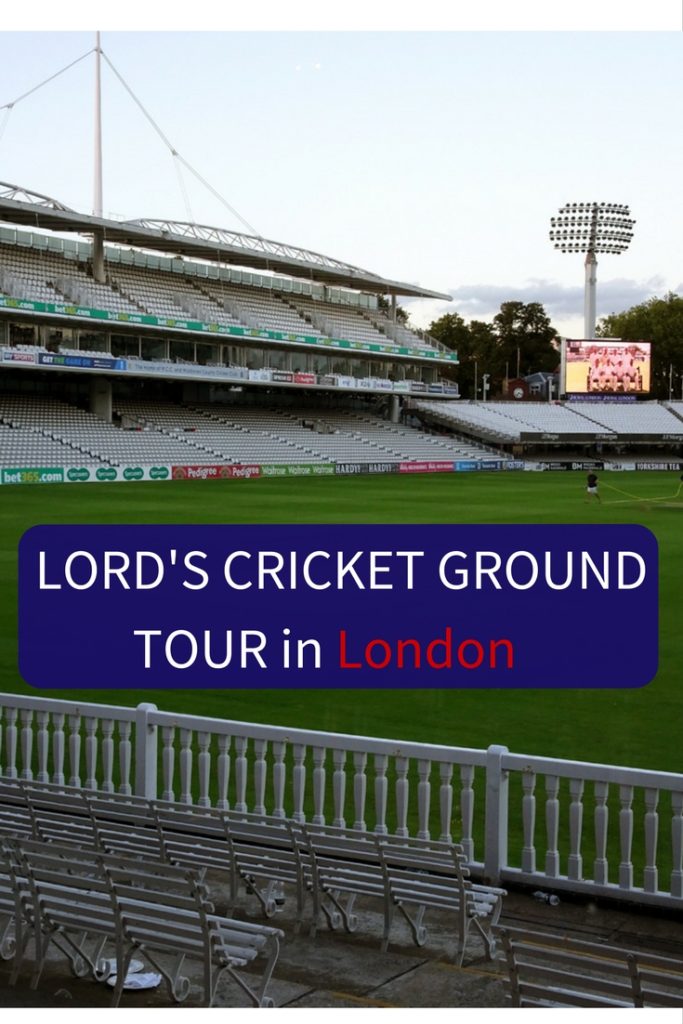 Unlike other blogger and press events, I was the only female who rocked up for the Lord's Cricket Ground Tour. I'd say it was awkward, but I actually thought it was kind of cool. What was awkward, however, was realising that I probably shouldn't have run straight from work in a dress. My wardrobe didn't give me an opportunity to play ball with the famous Nasser Hussain.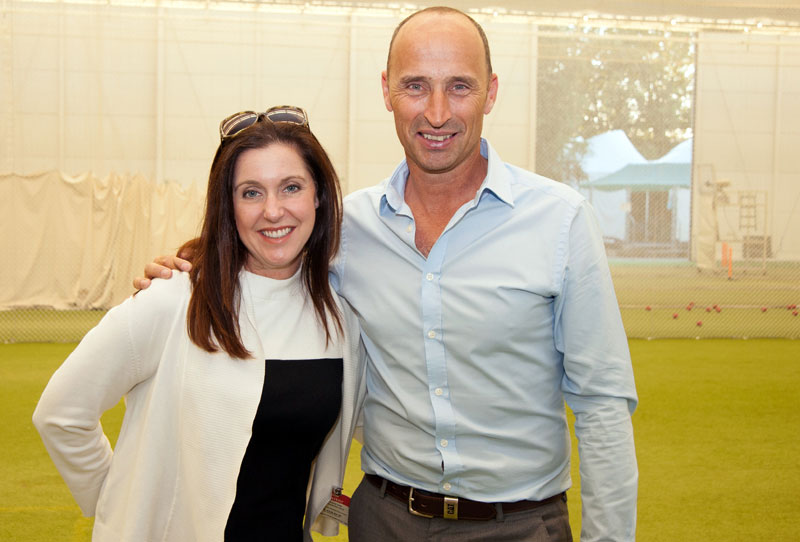 He graciously met with our press group and then gave us secret stories about his career as an English cricketer who captained England's team from 1999 to 2003. The boys even got to suit up and bat around a bit. (Is that what you say?)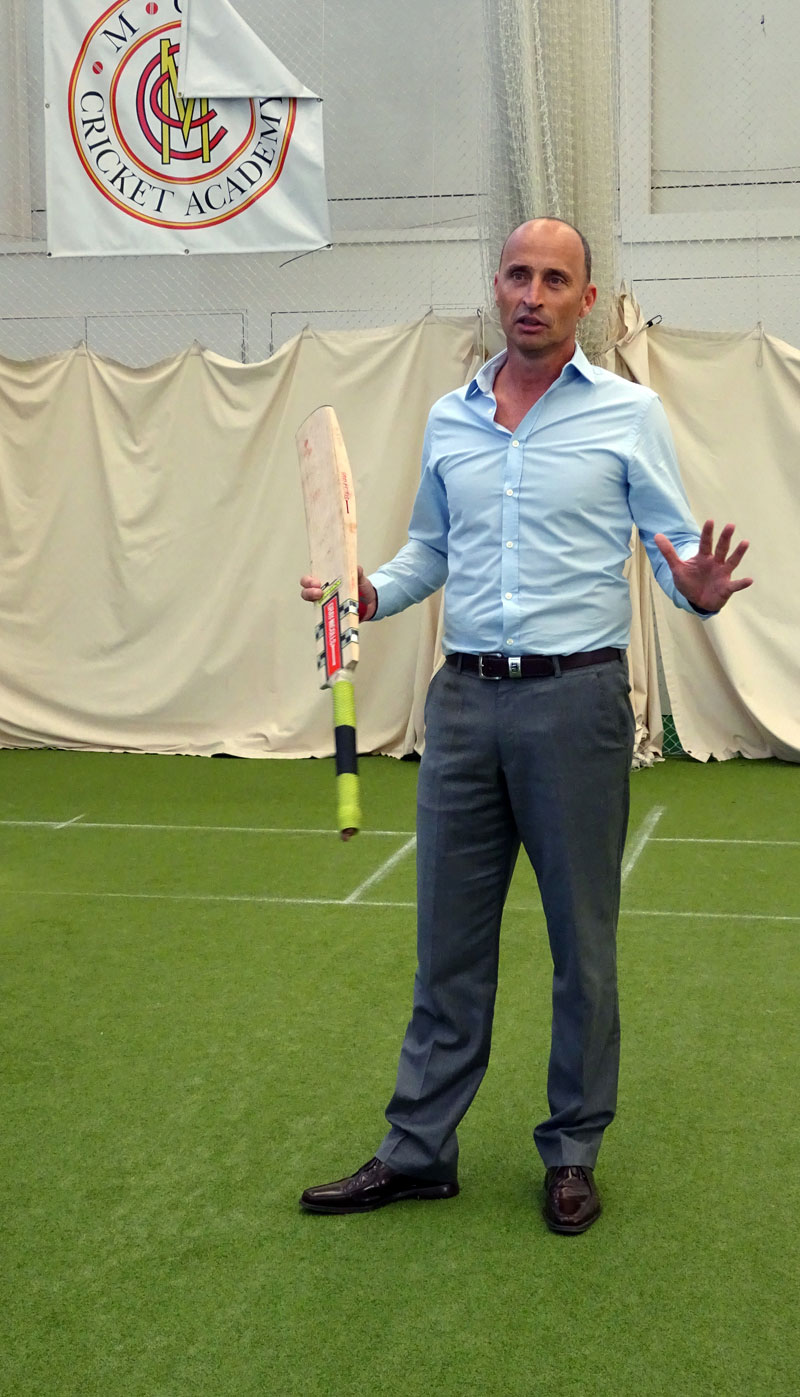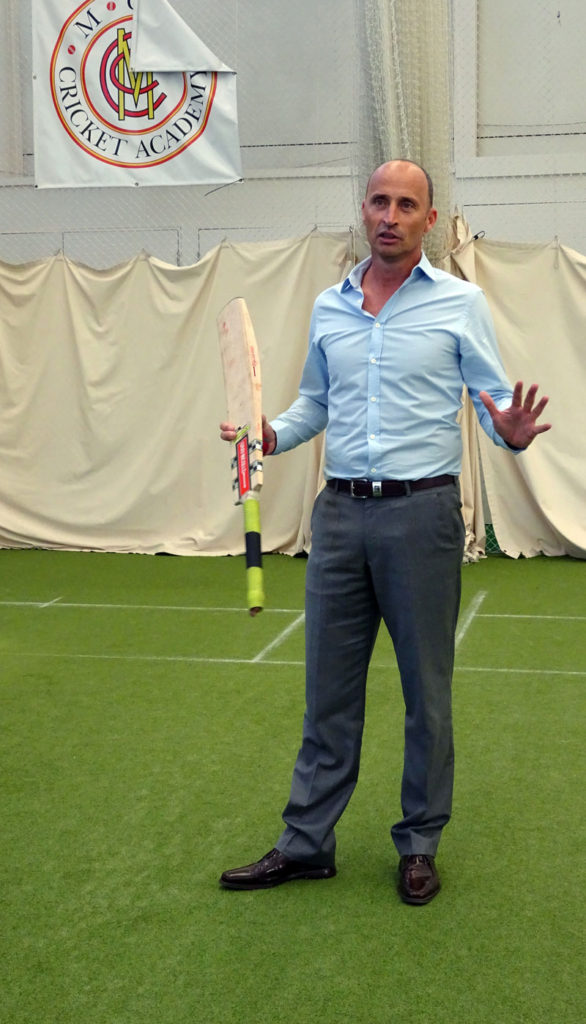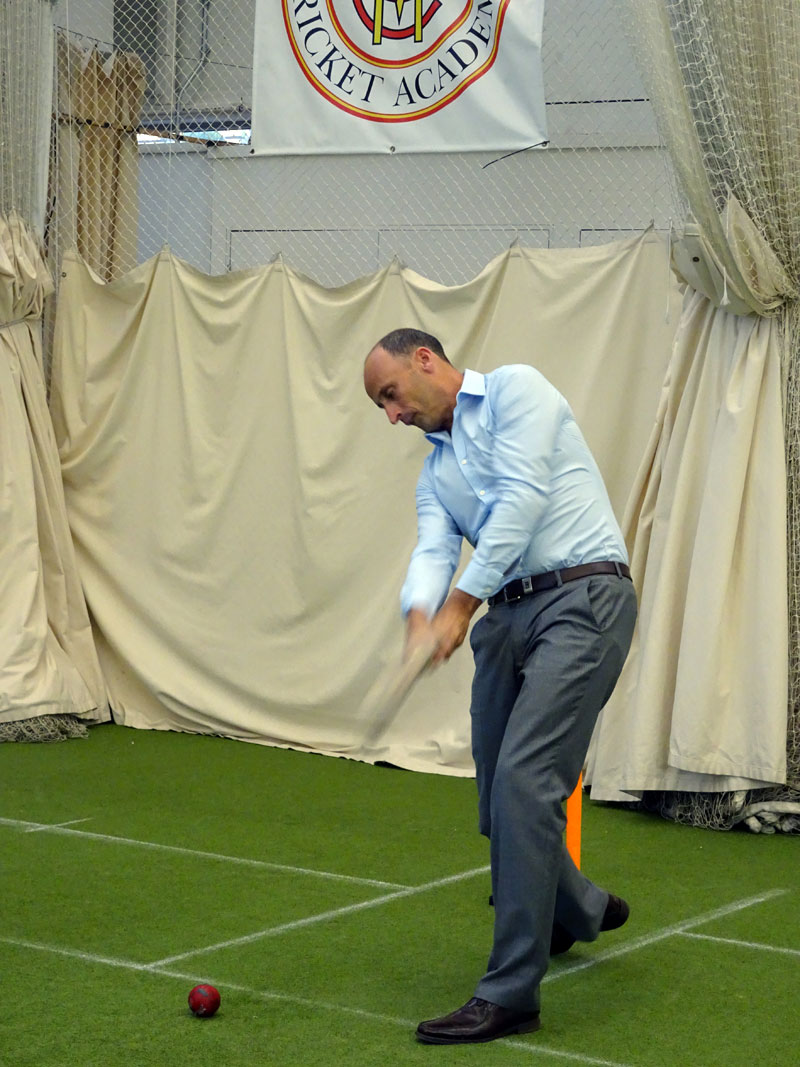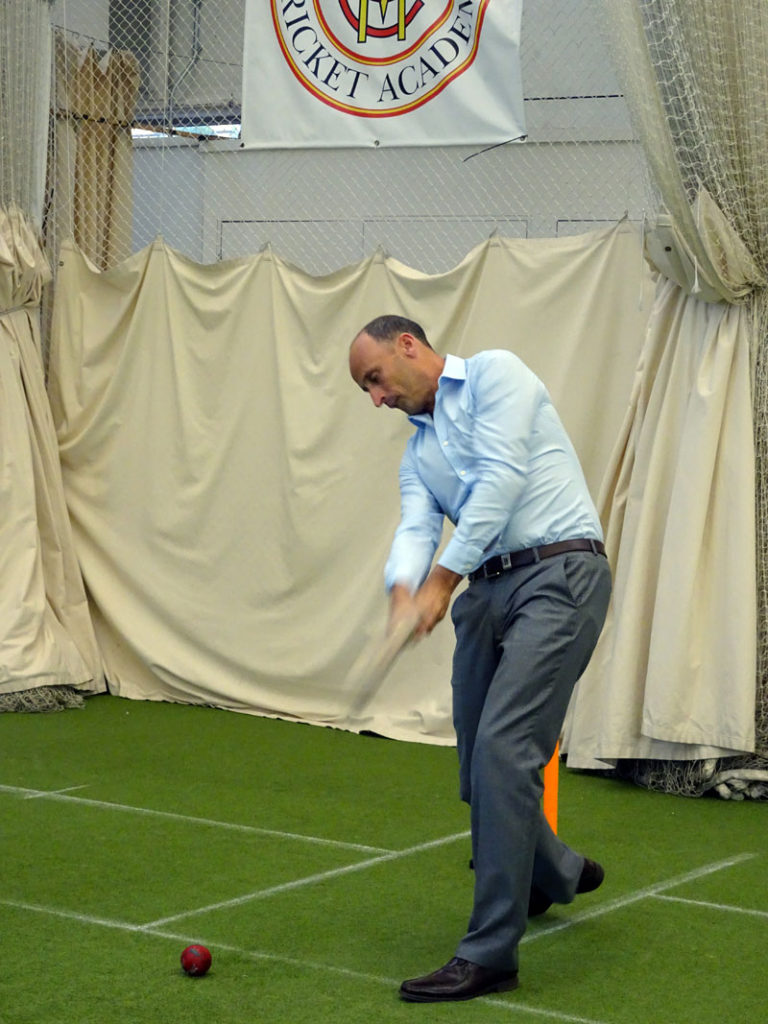 We had opportunities to ask him questions before our official tour. I waited until the blokes were done and approached Nasser with questions from my friend Gav, an avid cricket player and fan, sent me the day before.
'How would you explain cricket to an American?'
'What's the best sledge you've had or given?'
For the first question, he said cricket was like a really slow baseball game that lasts five days and might not have a winner.
Ouch. At least he was honest.
He also answered the second question, just after he laughed a bit when reflecting on the memory. Nasser graciously acknowledged my complete lack of what cricket involves when he noticed the blank expression on my face. Since I didn't have a clue what he meant, he then volunteered to type the answer in to my phone. What a cool dude!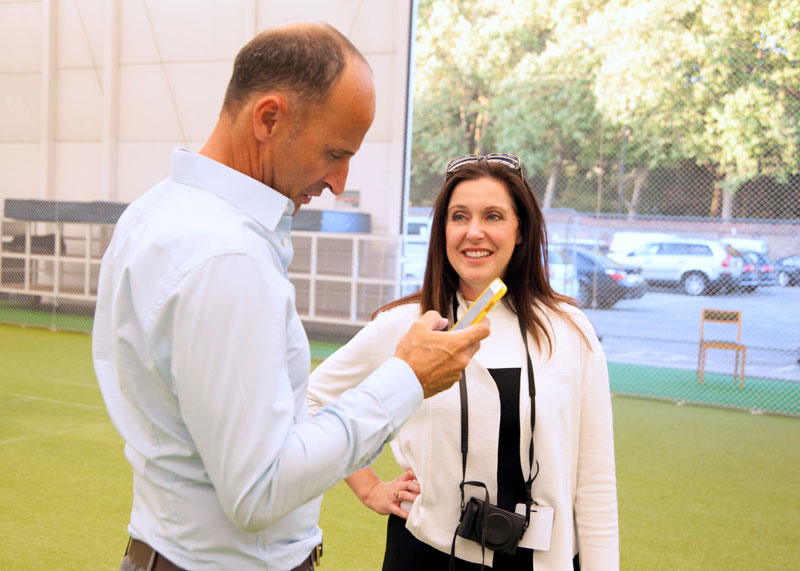 Out of respect for the fact that it was an insult (which actually wasn't too mean), I am going to honour the sport and gentleman and not print it here. My friend Gav, however, will get a text sharing the answer.
We then met our official guide for the Lord's Cricket Ground Tour and headed up to the Long Room, which you aren't allowed to photograph. The PR company sent the pictures below to me the next day. This room represents the sports world's most celebrated interiors.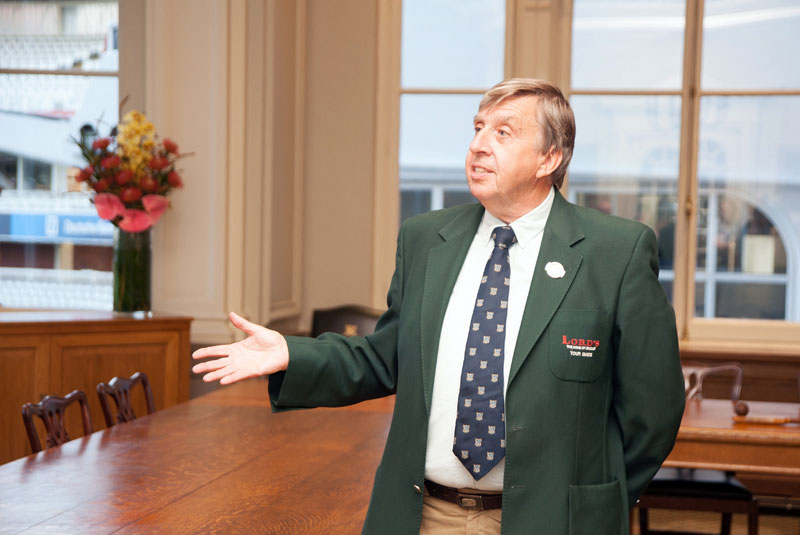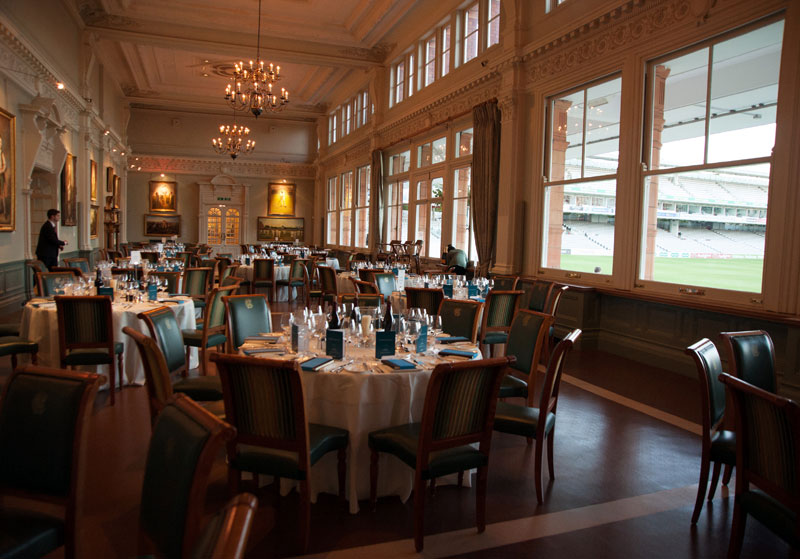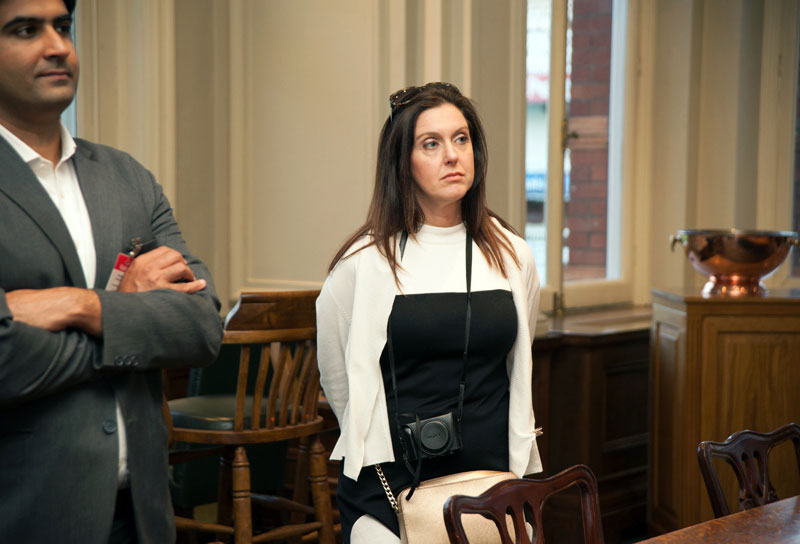 We also were able to go to the MCC Museum and see the iconic Ashes Urn.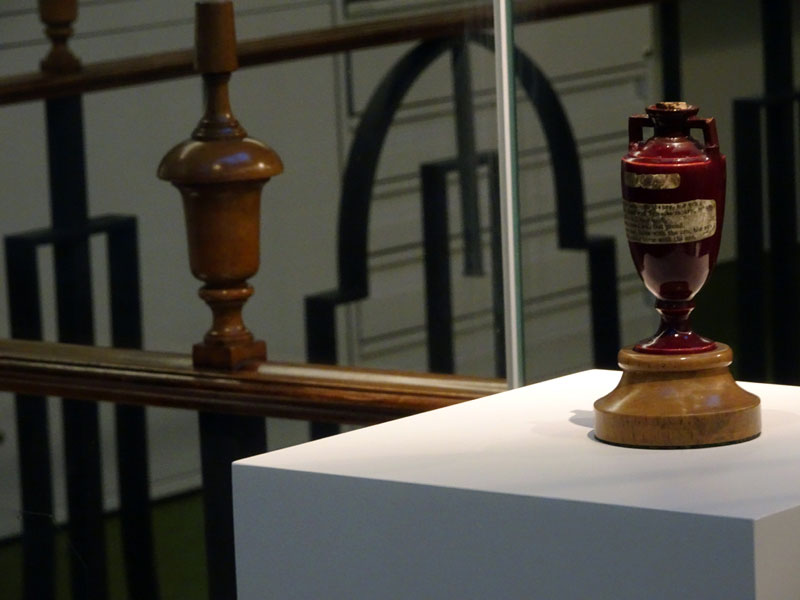 We received this extraordinary opportunity in anticipation of the last major cricket final of the county season which takes place on Saturday September 17, 2016. It's when Warwickshire takes on Surrey. Lord's Cricket Ground has many activities planned for people taking in a match at the iconic sports venue. Visitors will be able to take part in a range of activities, from picknicking by the pavilion to batting competitions.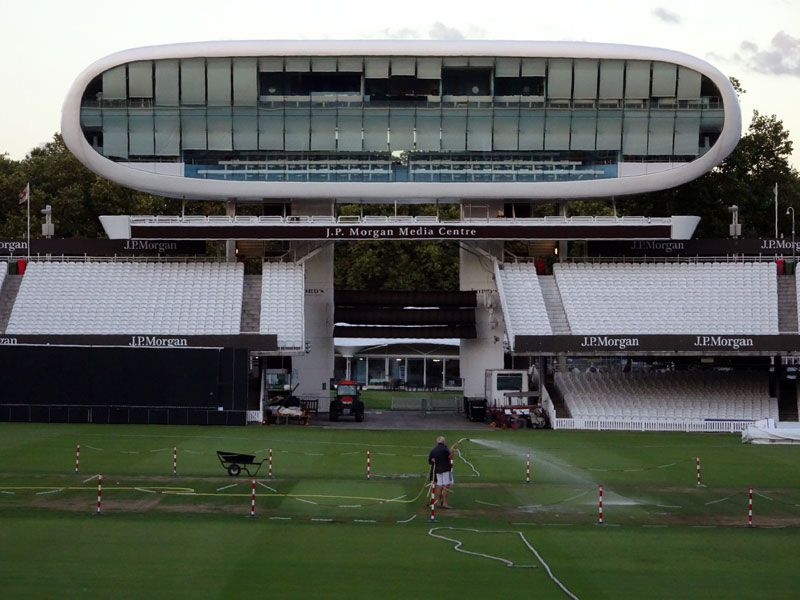 They'll also have free taster sessions with MCC coaches for children. You might even have a chance to see some of the stars of the England men's and women's teams!
The Chief Operating Officer at the England and Wales Cricket Board, Gordon Hollins, stated that the 'Royal London One Day Cup Final is a milestone in the sporting calendar and provides county cricket supporters with the opportunity to watch their team…'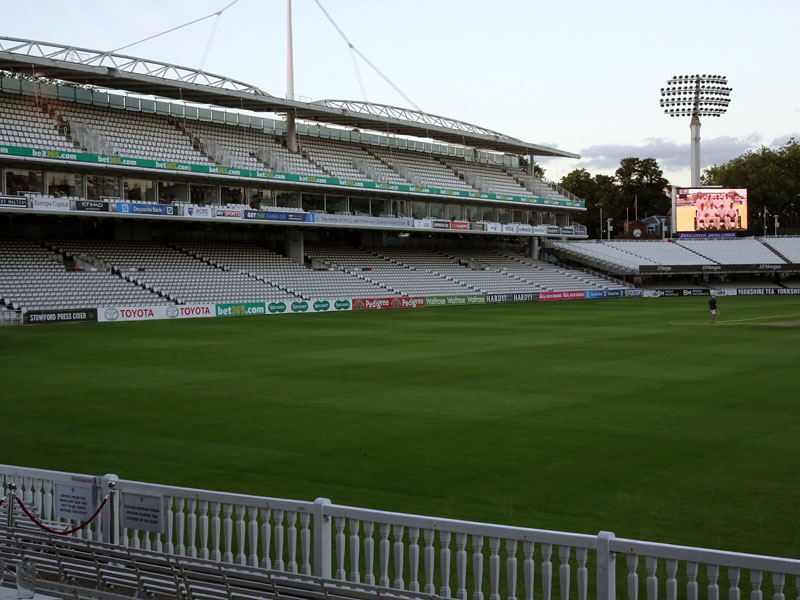 The one-day game will take the spotlight as the nation prepares itself for hosting both the 2017 ICC Champions Trophy and 2019 Cricket World Cup respectively on home soil. Apparently, this competition has widely been considered an opportunity for upcoming players to stake their claim for an England cap. Tickets are priced at £30 for adults and only £5 for children 16 and under. You can get them online.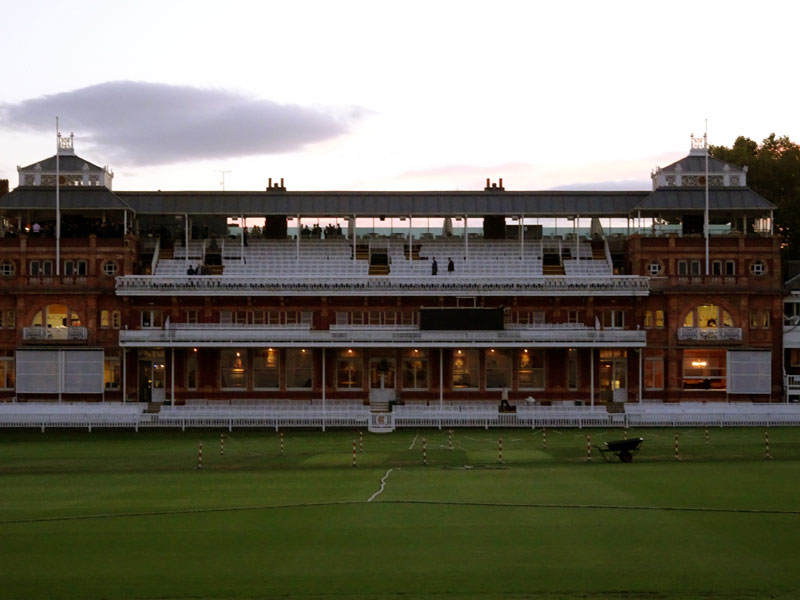 If you aren't able to enjoy the Cup Final Cricket at Lord's this year, doing a tour like I did is a fun way to learn more about this very British sport and venue. I want to thank Lord's Cricket Ground for the fun tour and dinner at the Lord's Tavern. Of course, a special note of gratitude to Nasser Hussain for his interest in sharing his cricket tips and stories with our group. He's truly a star for many reasons.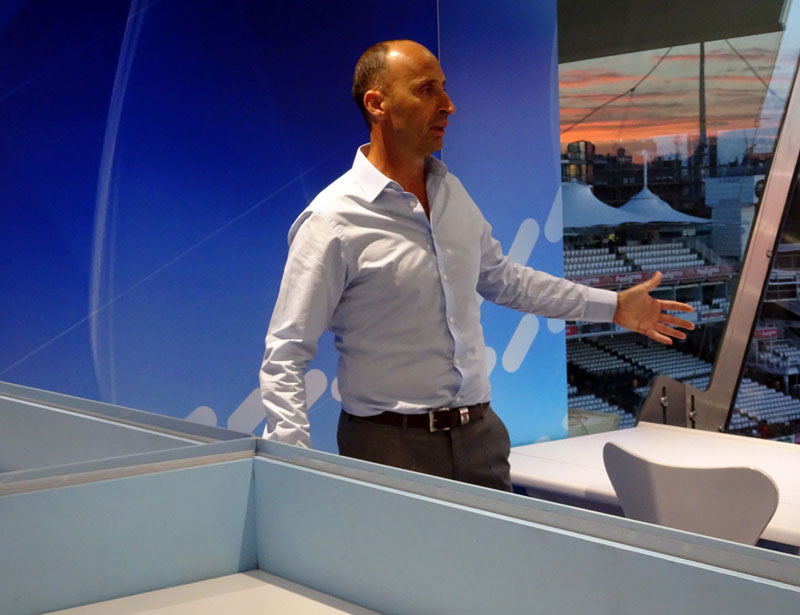 You can visit the Lord's Cricket Ground Tour on a London Pass or visit the Tours of Lords website directly. Do you have any cricket tips to share? What would you have asked Nasser Hussain if you had the chance?
A Lord's Cricket Ground Tour includes:
Admiring legends past and present on the famous Honours Boards
Sitting in their seats in the Dressing Rooms
Following in the footsteps of past players through the Long Room
Seeing the famous Ashes Urn and Prudential Trophy in the MCC Museum
Browsing current Museum exhibitions – Wounded Tiger, a History of Pakistan Cricket and Cricketers of the Year