How many options do you think you have for choosing the best place for a picnic in London?
Would you believe that London is made up of 40% public green space, totalling 35,000 acres, including 3,000 parks?
In my Spring/Summer Guide to London that is part of the free guide series you get when subscribing to the Sunny News Weekly Email, I include planning a picnic in London on the list of best things to do during the season. You can find more out about these guides if you keep reading.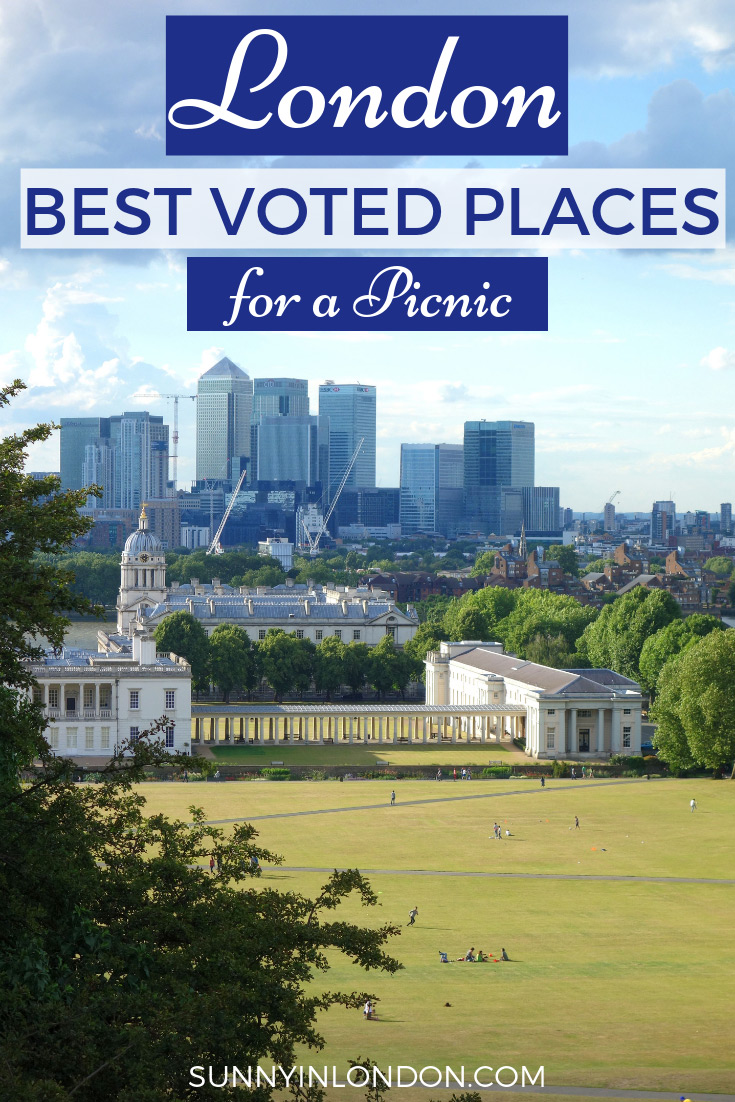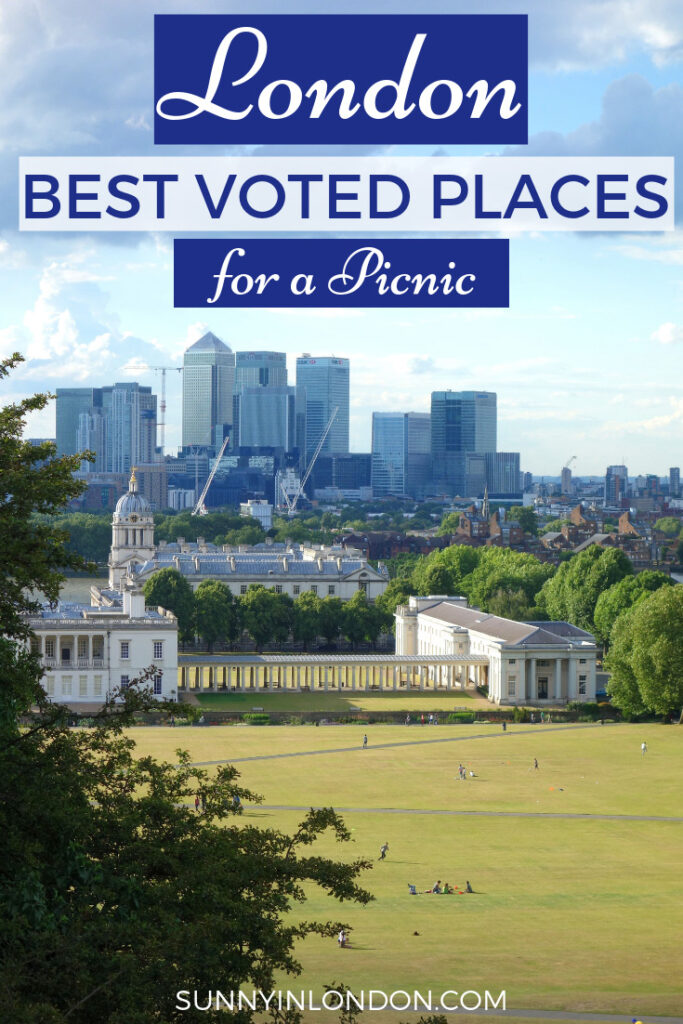 This is one of the reasons why I was very excited when I received the research that Zipcar UK completed as part of their campaign with Park4Picnics. It turns out that Londoners have some strong thoughts about the best place for a picnic in London, and it's quite interesting!
Foremost, over four in five Londoners (85%) are planning at least one picnic this summer. This adds up to an estimated 5.8 million picnics happening in London at this time!
The Best Place for a Picnic in London- Top Choices
Now, Londoners don't mess around when it comes to picking a place to enjoy the summer sun and traditional British food. Research from July 2019 indicates Londoners chose the best place for a picnic in London with a view to be: (in order of preference)
Greenwich Park (36%)
Primrose Hill (19%)
Parliament Hill (14%)
Hyde Park, Battersea Park and Richmond Park
If you're in Greenwich, make sure you take a few minutes to stand on the Prime Meridian Line. Standing with one foot on each side means you are perfectly in the middle of east and west.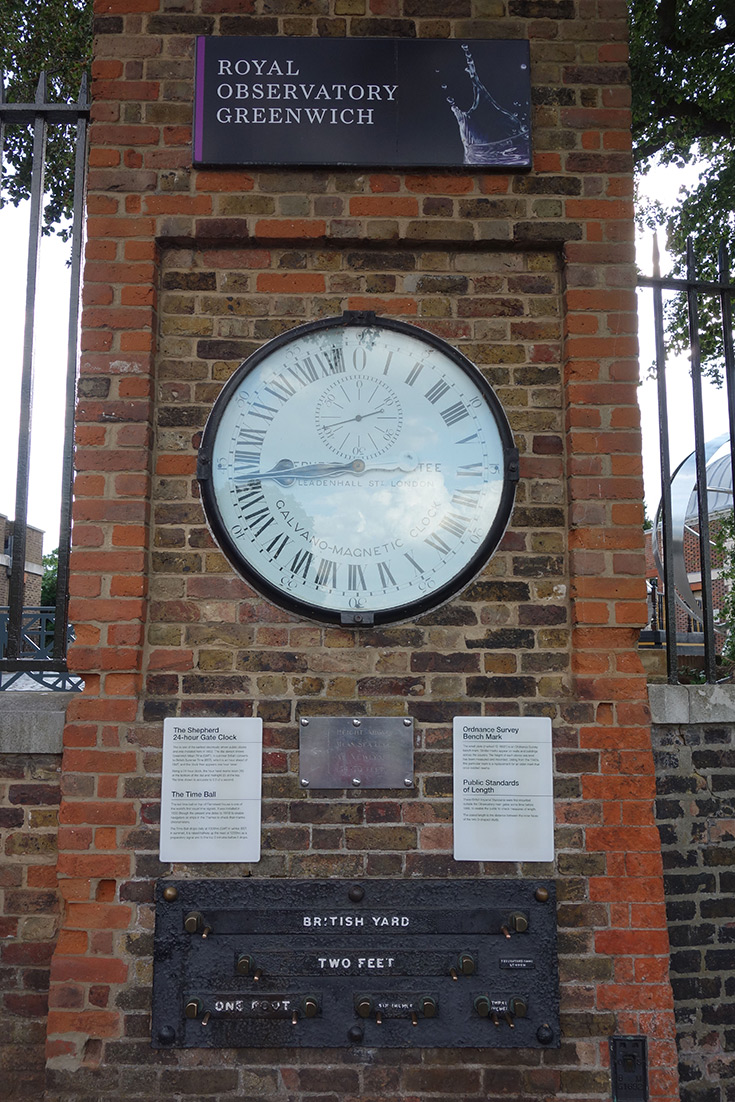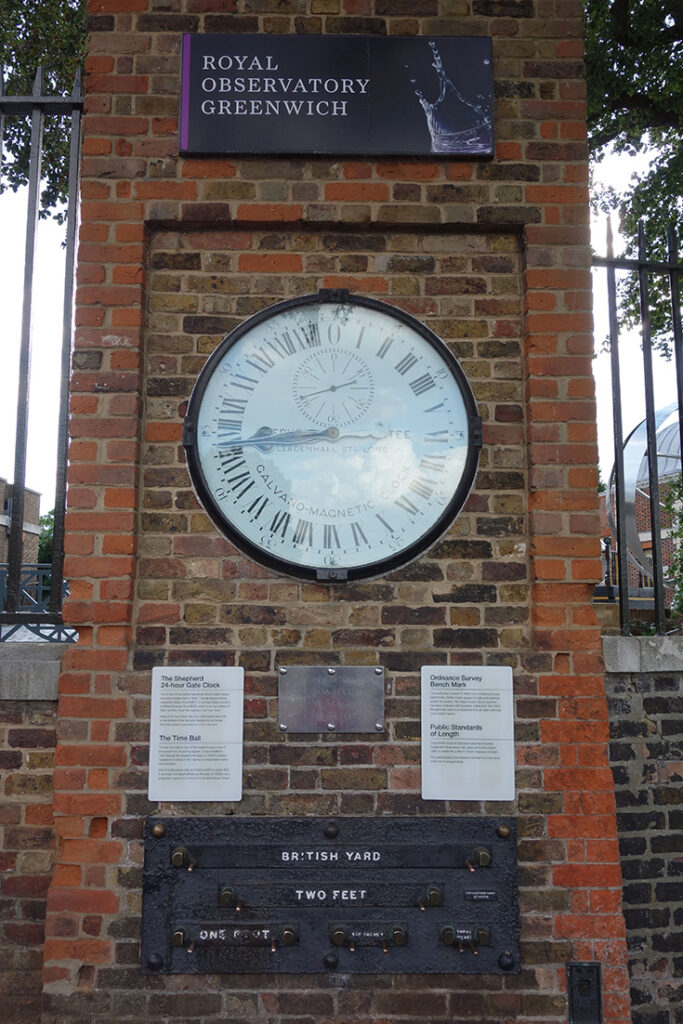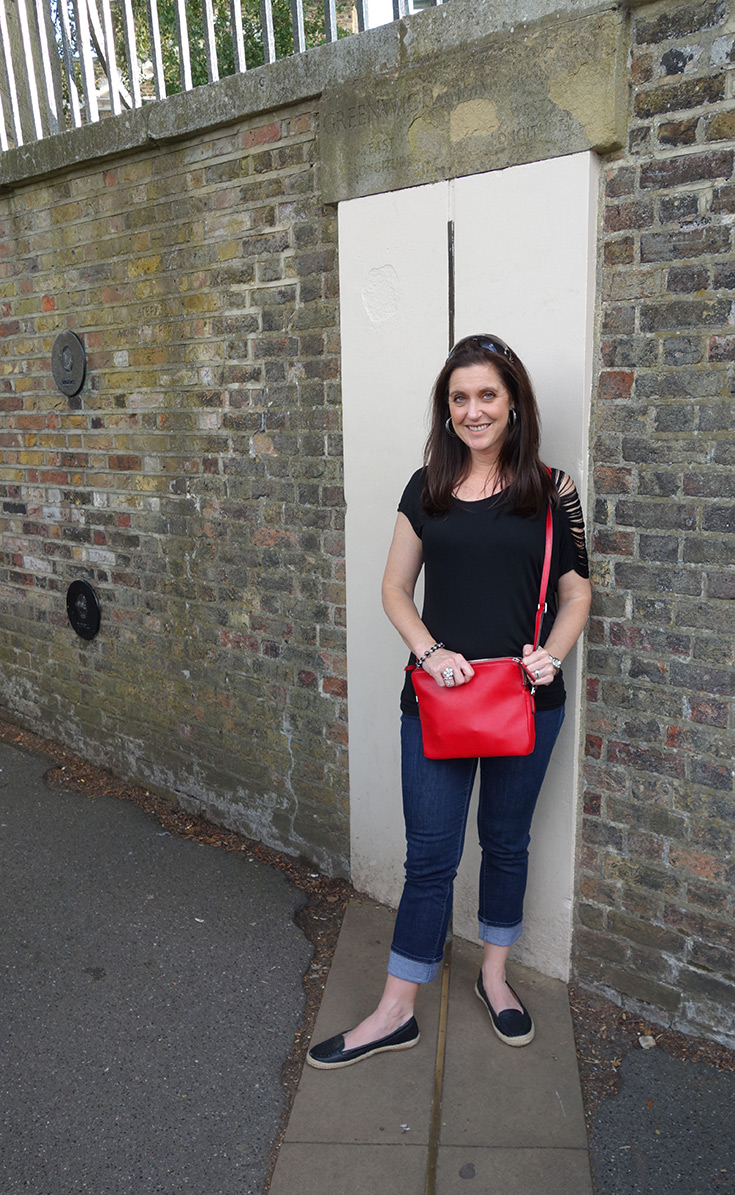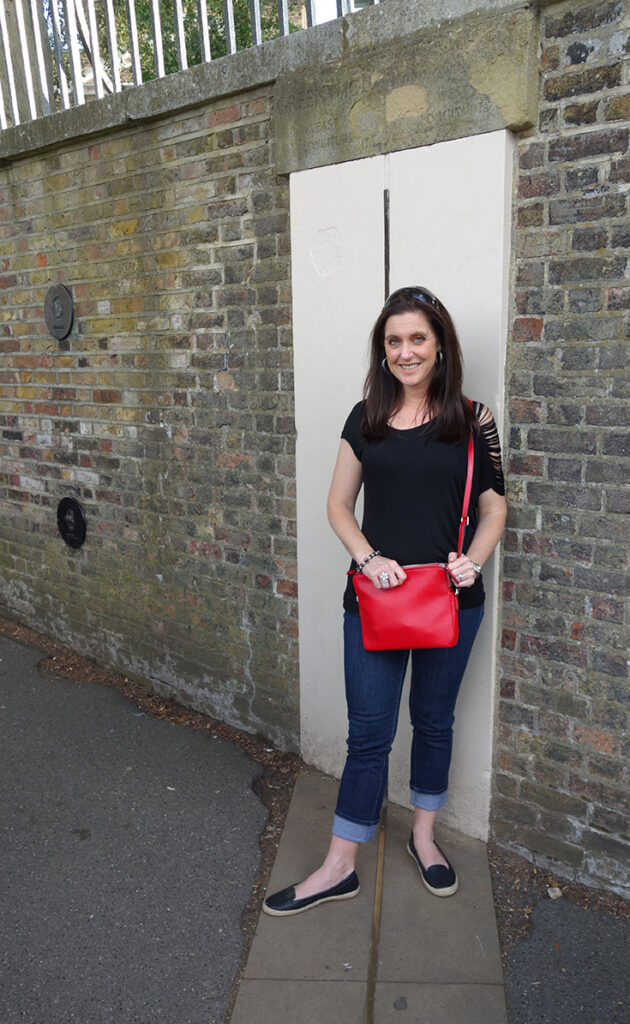 When visiting Primrose Hill, you might want to scope out your spot to watch the New Year's Eve fireworks. Mr Sunny has been there a few times and he says it's certainly the most posh, free activity that evening.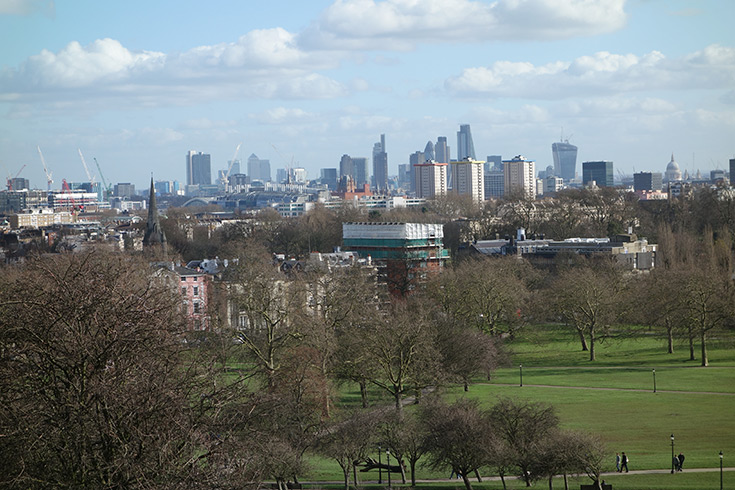 The Best Place for a Picnic in London- Hidden Gems
Of course, if you want to go somewhere off the beaten path, there are some great ideas in the research too. And, in the spirit of the North vs South River Thames debate that playfully takes place among all Londoners, the spots are divided this way too.
North London hidden gems:
Waterlow Park, Highate
Forty Hall, Enfield
Harrow View Point, Harrow
Gladstone Park, Dollis Hill
Kenwood House, Hampstead
South London under the radar spots:
Horniman Museum Gardens, Forest Hill
Burgess Park, Camberwell(ish)
Eltham Palace PArk, Eltham
The Rookery, Streatham
Danson Park, Bexleyheath
The Best Place for a Picnic in London- What to Pack
If you are new to the British picnic process, Mr Sunny and I can help. We produced a video back in 2016 showing how much fun a picnic in London can be. It's less than 2 minutes and gives you a feel for what to pack in a picnic hamper. If you would rather read about it on the blog rather than watch it on the Sunny News YouTube, that is possible too.
The Best Place for a Picnic in London- How to Get There
What I think could stop many people from planning a picnic in London is how to transport their hamper, blanket, and other fun items to make the day enjoyable. At the time we shot the video, we were living very close to a local park but still appreciated using Mr Sunny's car to make the process easier. For those of you who don't have cars in London, I guess you could take public transport.
But I wouldn't want to do that!
Another alternative would be to use a network of floating cars, so you don't have to lug around picnic baskets and pay for parking at your picnic in London destination. Additionally, it's a great way to save pennies and the planet.
The Best Place for a Picnic in London- Final Thoughts
Sunny friends, have you gone on a picnic to any of these places or can you add an idea to the best place for a picnic in London? What's your 'must have' picnic food item or special treat?
Want a freebie for London?
Subscribe to the Sunny in London weekly email and immediately get the 'Local's Pocket Restaurant Guide to London.' It's the ultimate free travel accessory for your London trip. The Guide has top recommended restaurants from a local, organised by neighbourhood. With it you can easily find a place to eat when you're on a London street. Downloading the file to your phone means skipping Wi-fi and finding a fab foodie place- fast!
As part of the welcome, you will also receive several other free downloads that will guide you through trip planning, plus a weekly edition of the hottest happenings in London.
The blog also has an additional list more detailed list of London restaurants too, as well as many other ideas for a foodie traveller.