London's food scene can be quite intimidating if you don't live here or know where to go. This London Restaurant Guide is for people who want to find fantastic food in London- FAST!
As a local foodie blogger, I have had the chance to attend countless London restaurant launches, to conduct formal restaurant reviews and to be a part of popular food experiences. Being a blogger certainly has its perks, especially as social media is the platform that buzzes about all of this and gets me to go to these places so I can try them for myself. Not only does this get the word out but I can also gain more followers by using such resources as an Instagram auto liker for further visibility on what I do.
By subscribing to the Sunny in London weekly email, you immediately get the 'Local's Pocket Restaurant Guide to London.' It's the ultimate free travel accessory for your London trip. It has top recommended restaurants from a local, organised by neighbourhood.
With the pocket restaurant guide you can easily find a place to eat when you're on a London street. Downloading the file to your phone means skipping Wi-fi and finding a fab foodie place- fast!
As part of the welcome, you will also get several other free downloads that will guide you through trip planning, plus a weekly edition of the hottest happenings in London.
The Guide features: (updated June 2019)
London Restaurant Guide- Best Views
When considering the best London views you will think of seeing the London Eye, Tower Bridge, St Paul's Cathedral, The Tower and Elizabeth Tower (AKA 'Big Ben'). However, Londoners know that Big Ben won't be in sight until 2021 due to maintenance and restoration work. While you can't see them all at once due to geographic location, some London restaurants offer stunning sights that include many.
Duck and Waffle- located on the 40th floor this London restaurant is an Instagram favourite. Food reviews are good, but the breathtaking views are better. It's also open 24 hours a day, 7 days a week. 110 Bishopsgate, EC2N 4AY; City
Aqua Shard- For a 360 degree view and an opportunity to go inside the Shard this is a posh place to eat. They don't take booking requests for window tables, but claim all their tables and bar offer a beautiful view. Level 31, The Shard, 31 St Thomas St, SE1 9RY; London Bridge
Smiths of Smithfield– while it is only 4 floors, the rooftop view is a sneaky surprise. Visit No. 3 at 'Smiths' for high end dishes and a terrace that will be filled with Londoners on a sunny evening. 67-77 Charterhouse St, Farringdon, EC1M 6HJ
Savage Garden– ultra chic and youthful. You would never expect something this cool at the top of a DoubleTree by Hilton Tower. Put your heels on girls and bring a fully charged phone because the sights of the crowd and skyline are memories you will want to share forever! Floor 12, 7 Pepys St, EC3N 4AF; Tower Hill
Fenchurch Restaurant at Sky Garden- This location is my top recommendation for free things to do in London. Taking in the gorgeous views at Sky Garden while enjoying British contemporary food at this rooftop space on a sunny day is a must. Keep in mind, there is a smart/casual dress code so leave the tourist clothes and gear behind. Sky Garden Walk, EC3M 8AF; Tower Hill
Galvin at Windows- this Michelin star restaurant is in the heart of London's swanky Mayfair and offers a feast of French fine dining. It's on the 28th floor of London Hilton on Park Lane, so you can see stunning panoramic views over Hyde Park and Buckingham Palace. 22 Park Lane, W1K 1BE
Oxo Tower- see views of St Paul's Cathedral and the London skyline. Their afternoon tea is quite popular. For a taste of all they offer, follow their Instagram. Barge House St, South Bank, SE1 9PH
The Swan at the Globe- Literally located next to the Globe, here you can enjoy views of the Thames and St Paul's Cathedral. Mr Sunny and I have enjoyed cocktails here several times and think it would be a perfect location for pre and post theatre dining. 21 New Globe Walk, SE1 9DT; Bankside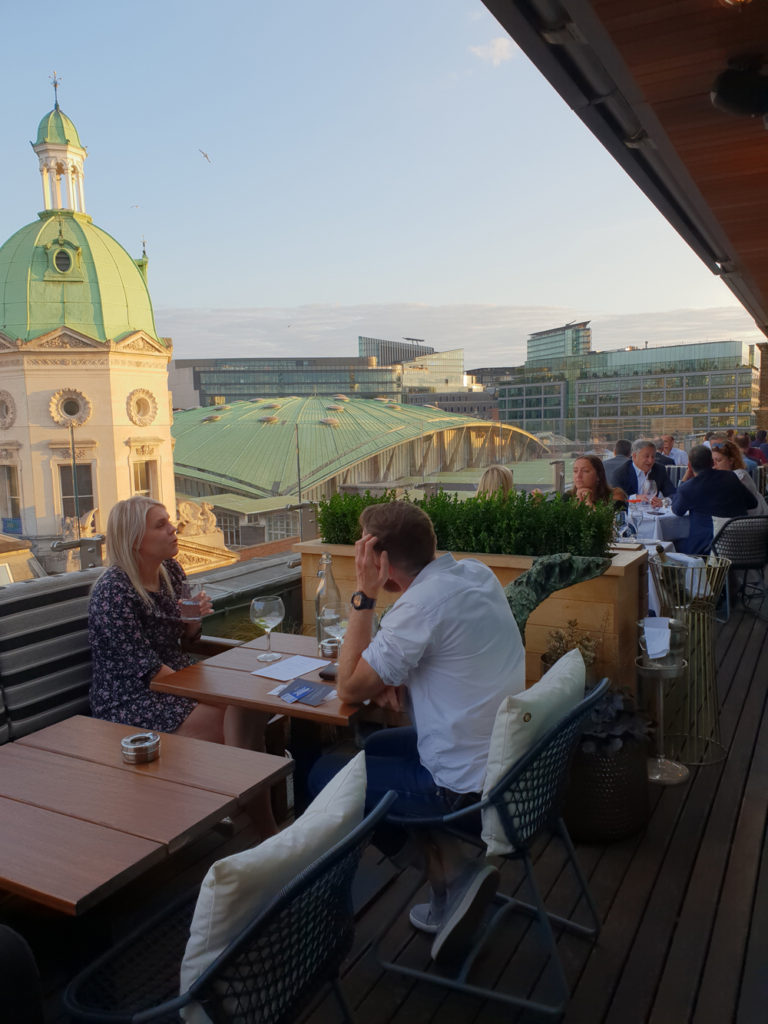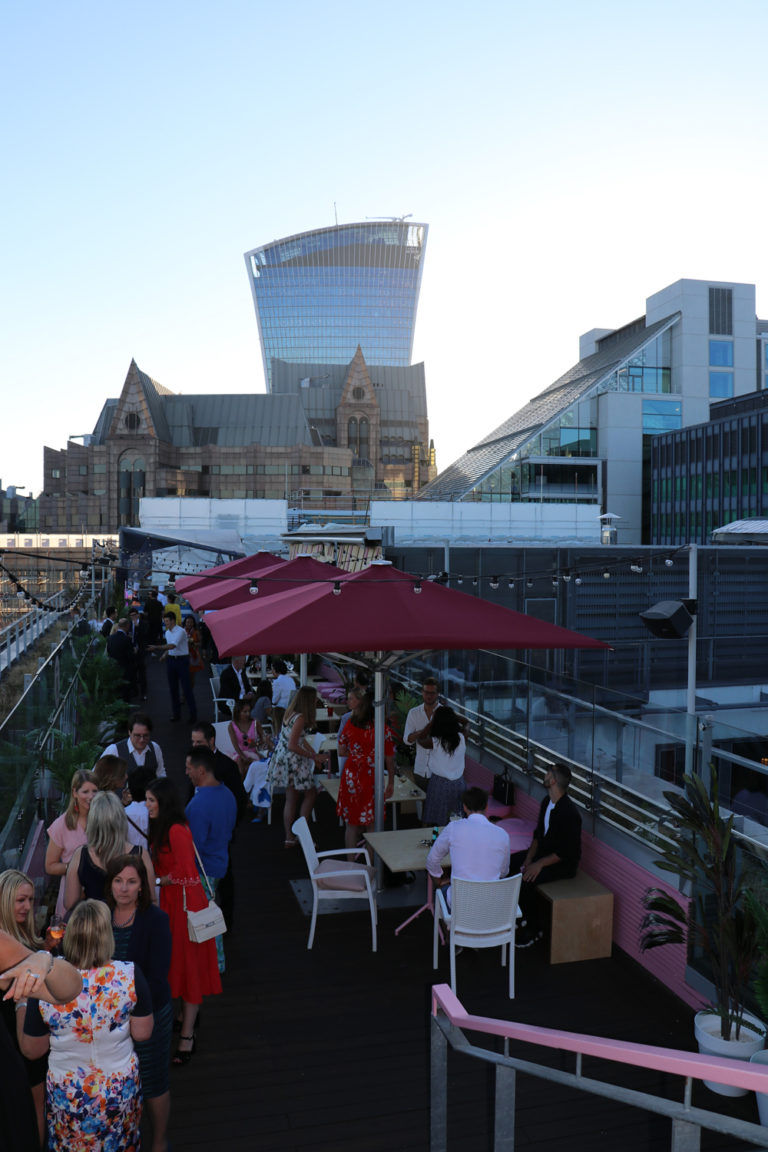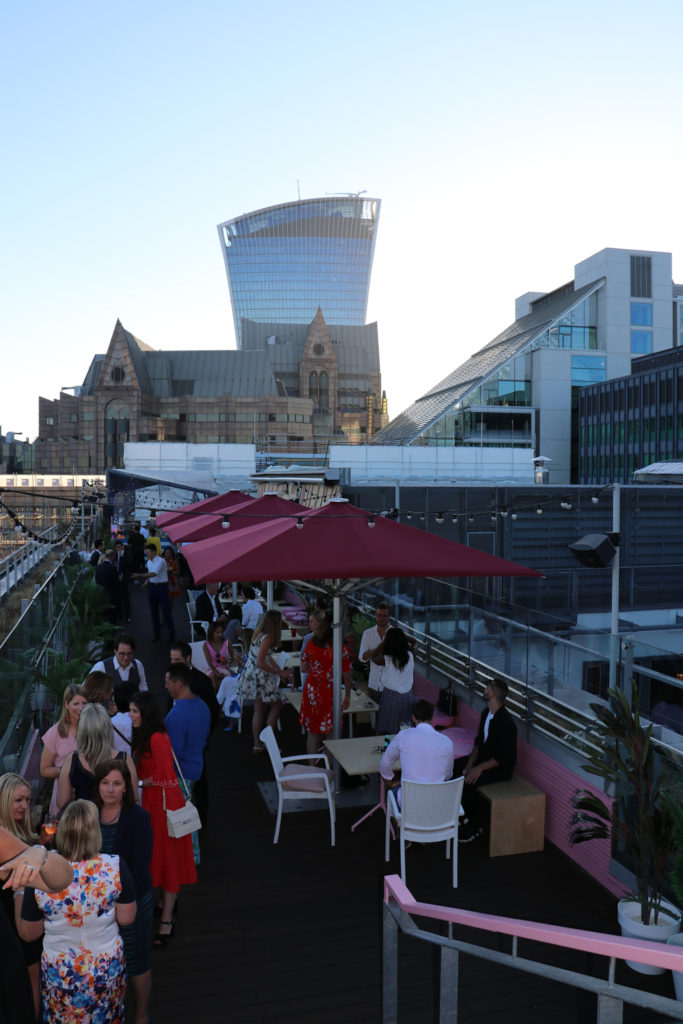 London Restaurant Guide- Afternoon Tea
Sketch London- while everyone claims this is one of the most 'Instagrammable' place for afternoon tea in London, I don't see it because images generally seem to be with a yellowish-pink tint. Further, feedback suggests this 18th-century townhouse tea room has the coolest loo in London. I would love to know your thoughts if you have a chance to visit. 9 Conduit St, W1S 2XG; Mayfair
Town House at the Kensington– for London's most iconic afternoon tea, this recently refurbished restaurant holds the title on some of the most sought after afternoon tea experiences in London. The famed 'Tale as Old as Time' Beauty and the Beast themed tea had people attempting bookings months ahead. However, I think their current offer 'London Landmarks Afternoon Tea' is far better. The quality, creativity and atmosphere doesn't disappoint foodie fans, and I have visited on several occasions. 109-113 Queen's Gate; SW7 5LP; South Kensington
Conrad London St James- on the two occasions I had afternoon tea in Emmeline's Lounge, I was wildly impressed. They happened both to be festive themed, but the pastry chef was exquisite. For creativity, delicious food and a boat load of booze, this afternoon tea scores high. However, you might wish to consider the lounge seating arrangement to determine if it offers the best for what you seek in your experience. 22-28 Broadway, SW1H OBH; Westminster
Claridge's- this 5-Star Luxury hotel in the heart of Mayfair offers a place to stay and afternoon tea that makes all travel and food bloggers swoon. For one of London's best afternoon tea experiences, with a price tag that demands quality, this is one to book. Brook Street, W1K 4HR; Mayfair
Covent Garden Hotel- Firmdale Hotels offer the best value for the price of their afternoon tea. Brasserie Max in this hotel offers themed afternoon teas that feature top quality food that is fresh and fabulous. 10 Monmouth St, WC2H 9HB; Covent Garden
One Aldwych- the Charlie and the Chocolate Factory inspired afternoon tea is probably the toughest one to book in London. It's several years old and has maintained high popularity because of this hotel's superior approach to quality. I have been a guest there in several capacities (hotel stay, spa experience, cocktail menus, and dinners). If you are interested in this afternoon tea, book immediately. 1 Aldwych WC2B 4BZ; Covent Garden
Playboy Club London– this is the afternoon tea that Mr Sunny was happy to be my +1 and I am sure you understand why. To be fair, I thought it was fantastic. The bunnies serve Afternoon Tea with a Twist and it's a quirky, classy experience that I recommend to any confident girl seeking a win-win foodie date experience in London. 14 Old Park Lane, W1K 1ND; Mayfair
Cutter and Squidge- rising to immediate popularity in London, this Harry Potter inspired afternoon tea offers more than just food. True wizard fans will love a chance to take a potions class while munching on food from one of the best bakeries in London. Don't believe me? Visit their Instagram and see! 20 Brewer Street, W1F 0SJ; Soho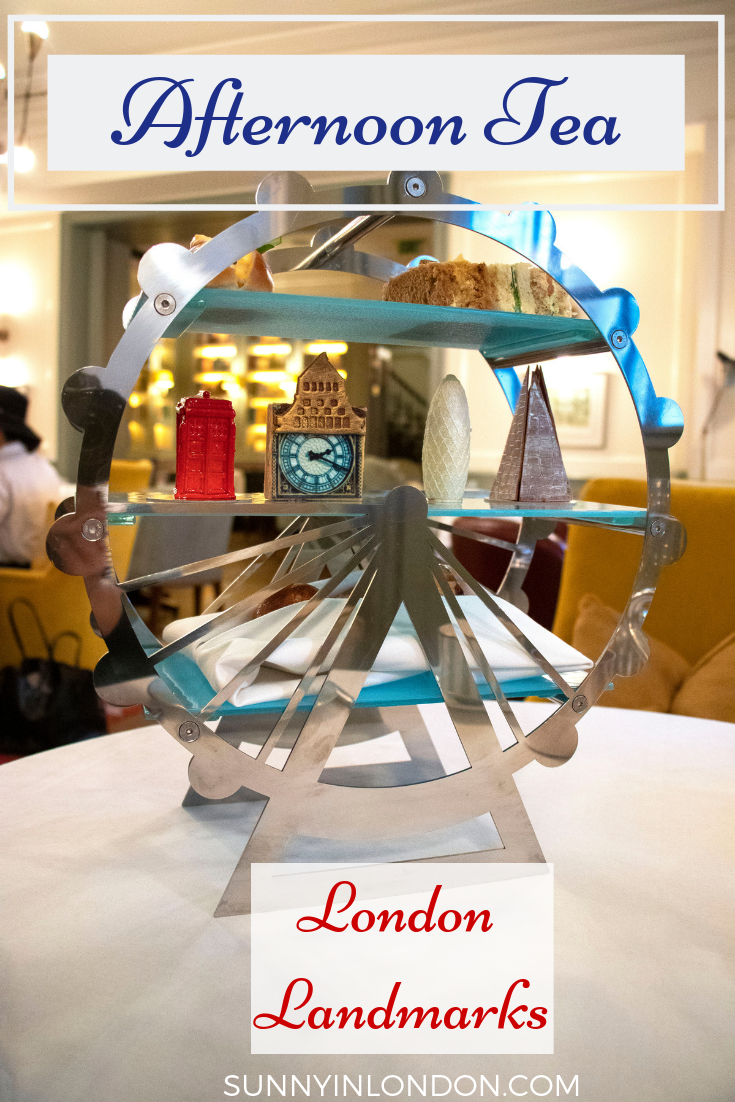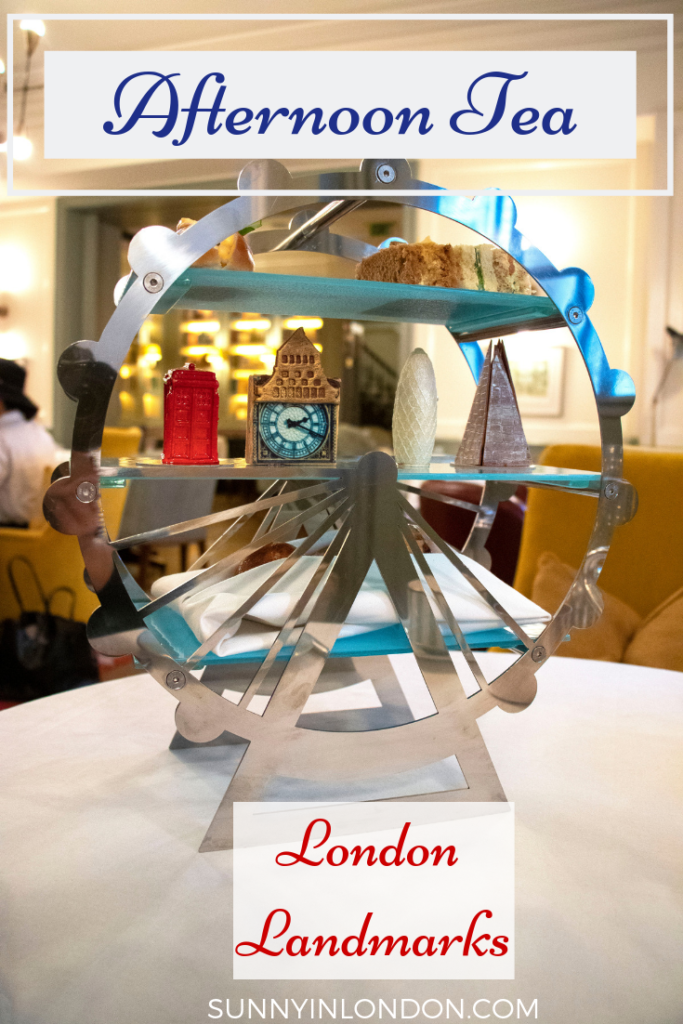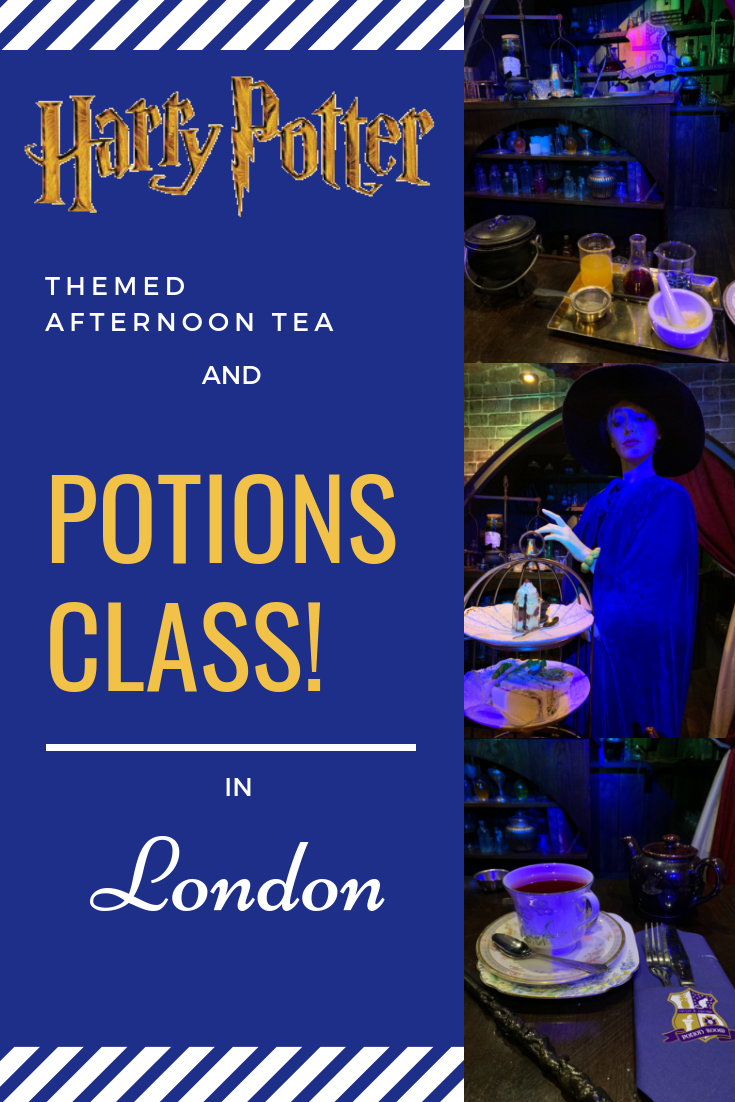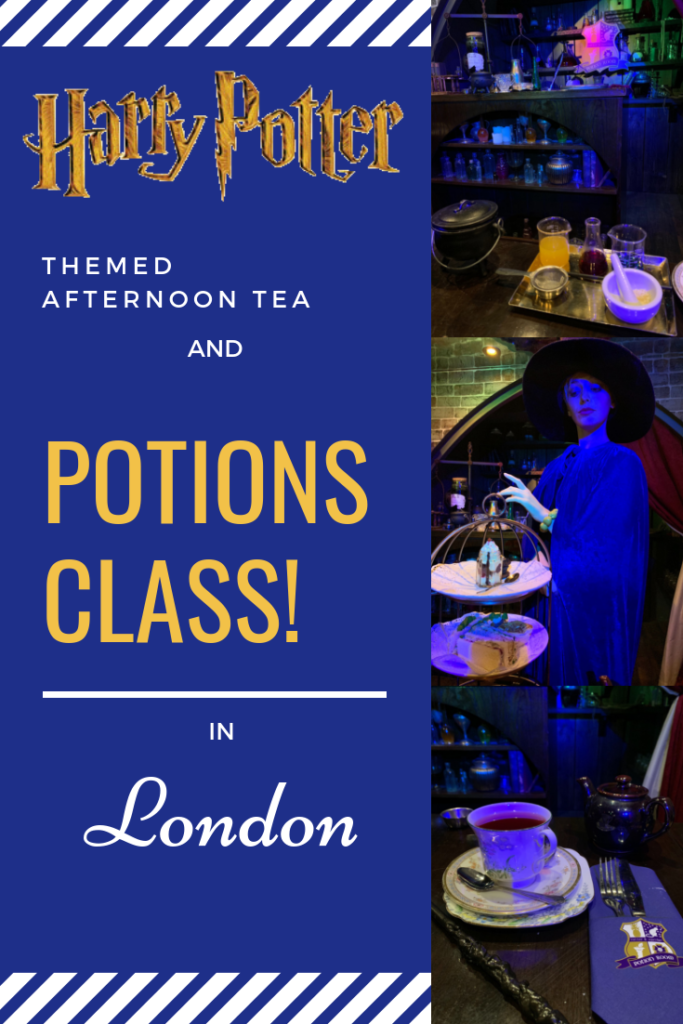 London Restaurant Guide- Food Chains
You will find the restaurants below in quite a few places in London. While I have eaten at nearly all of them, they have not been featured on the Sunny in London blog in a formal capacity.
Sticks and Sushi- Japanese sushi restaurants; trendy, highly rated on TripAdvisor
Roka- award-winning Japanese dining and slightly more expensive than other chains I've listed here
Dishoom- Indian; fun, elegant and very popular with Londoners
Banana Tree- 'Home of Indochinese Food'; one my favourite places to have a casual dinner with Mr Sunny; I always order the Pad Thai and have never been disappointed
Wagamamma- Asian food; picnic style seating, fast service where you order with a number from a very large menu; consistent quality across London and the UK
Pizza Express- offers a gluten free menu that is impressive; Mr Sunny and I have eaten at quite a few locations and always have excellent experiences
The Real Greek– fresh Mediterranean cuisine. it's a frequent meeting place for friends and me; the Greek food is outstanding
Cote Brasserie- French Brasseries and Bistros; every time we pass one they are always buzzing with people. That's always a good sign!
Le Pain Quotidien– Belgian owned and recommend for lunch; features simple, elegant food with a focus on organic ingredients; gluten free options are impressive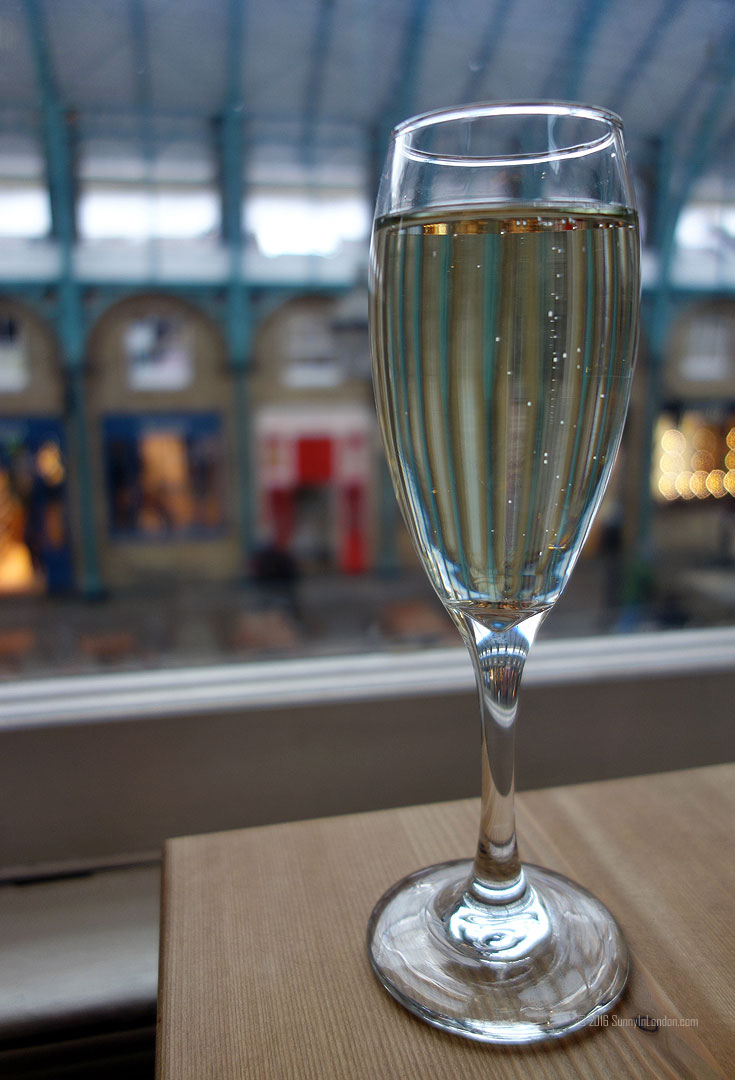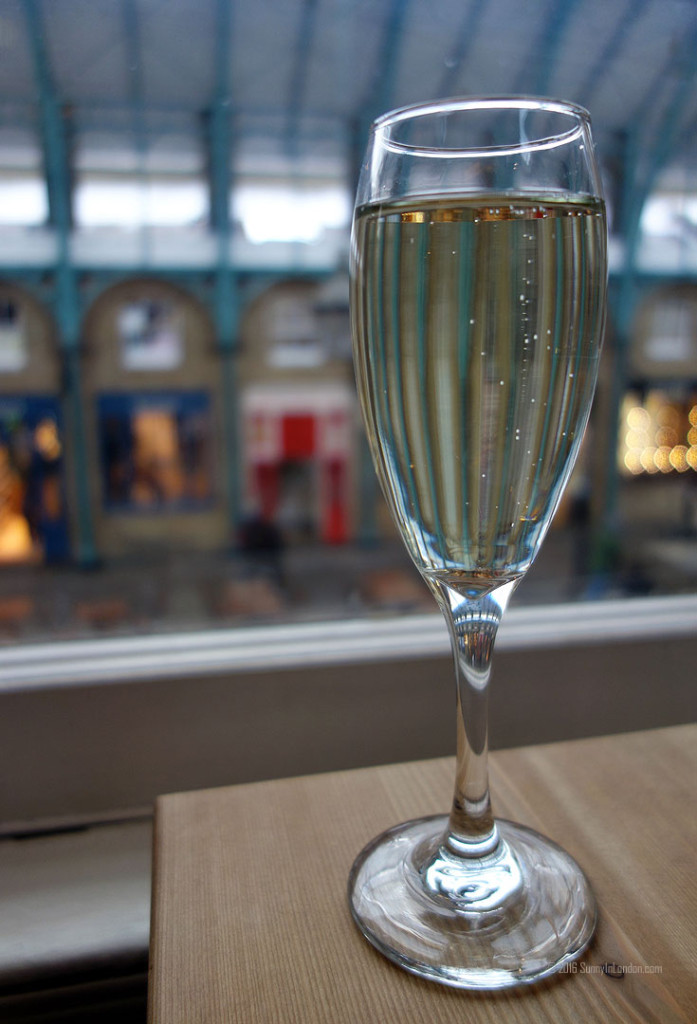 London Restaurant Guide- Pubs for Food
The Ship Tavern– inches from Holborn Underground Station but tricky to find; head upstairs for what Mr Sunny and I feel is the best gastropub food in London. 12 Gate Street, WC2A 3HP; Holborn
The Admiralty– shockingly good for what appears to be the most touristy location in London for a gastropub; 66 Trafalgar Square, WC2N 5DS
Smith's of Smithfield– located beside London's famous Smithfield Market, this location has levels of food available. 67-77 Charterhouse St, EC1M 6HJ
Butchers Hook and Cleaver- lively, fun and also close to Smithfield Market; 60-63 West Smithfield, EC1 9DY
Porterhouse- best bangers and mash I have had in town and it could be the largest bar in London. 21-22 Maiden Lane, WC2E 7NA; Covent Garden
The Fire Station– wood-fired pizzas, adventurous burgers, beers, ales and cocktails. 150 Waterloo Road, SW1 8SB; Waterloo
Hung Drawn & Quartered- great place to stop for food after a visit to the Tower of London. 26-27 Great Tower Street, EC3R 5AQ; Tower Hill
The Flask- frequented by famous authors, playwrights and rockstars. Several live within very close proximity so there is a chance you could bump in to one, but it's outside of Central London. 77 Highgate West Hill, N6 6BU; Highgate
The Holly Bush– also in Zone 2, but if you're around the Hampstead area, this is the local's favourite pub. 22 Hollymount, NW3 6SG; Hampstead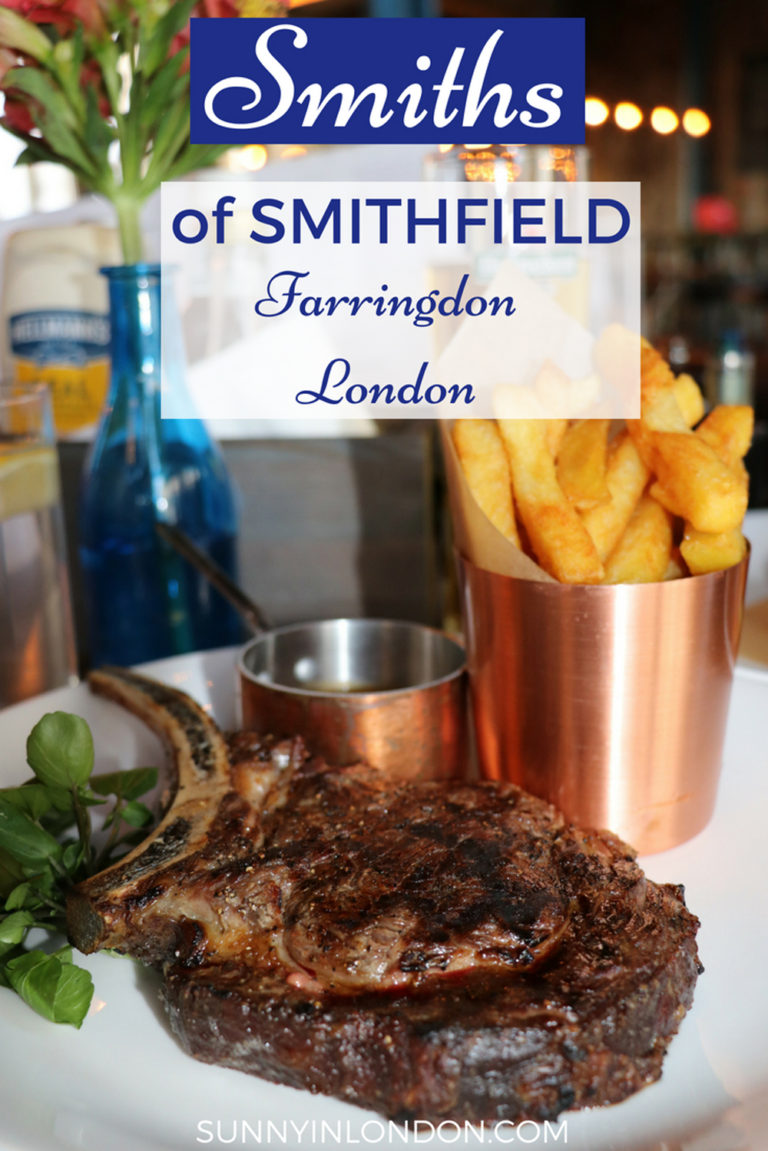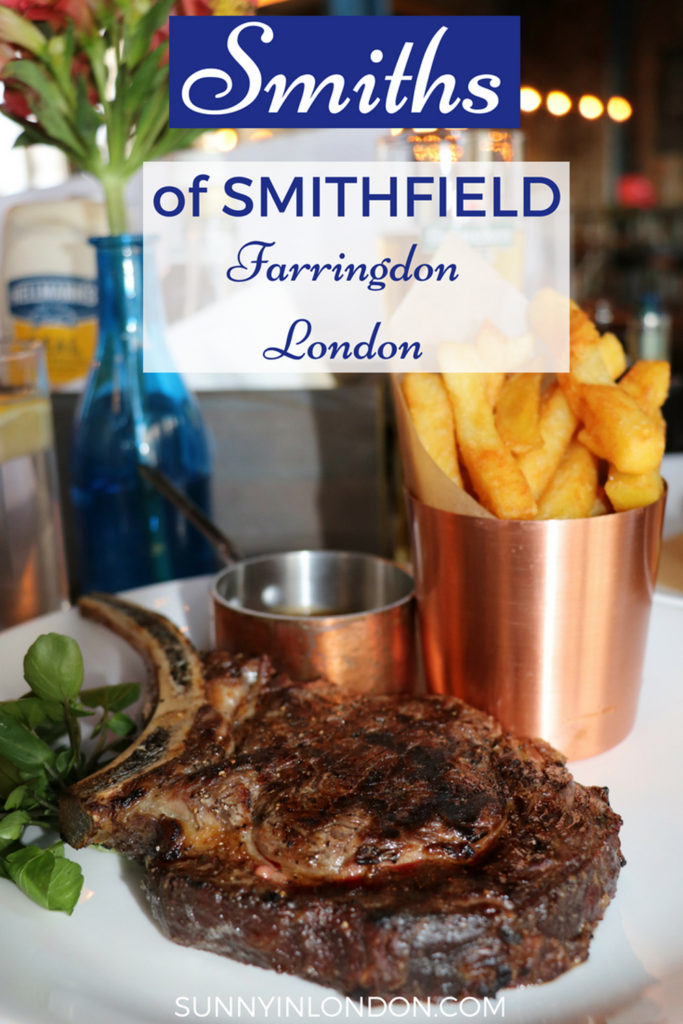 London Restaurant Guides- British Food
Hawksmoor Seven Dials- British steak and seafood restaurant which is highly regarded by Londoners and reserved for many special occasions. 11 Langley St, WC2H 9JG; Covent Garden
Bumpkin- local British brasseries with excellent Sunday roasts and seasonal menus; several locations
The Savoy- Mr Sunny and I enjoyed dinner at Kaspar's at The Savoy, which features informal dining and possibly a beautiful view. Londoners all know that Simpson's on the Strand is listed as the best roast dinner in the city. Gordon Ramsay's Savoy Grill is also popular. You could visit the American Bar, but that wouldn't be very British now would it?