When Mr. Sunny and I scheduled The Admiralty Pub review, we had no idea what a treat it would be. We chose it because it is the easiest pub to find in London. It's billed as 'London's Most Central Pub' and it's the only pub in Trafalgar Square. This could be a double-edged sword though, because we assumed it would likely be very touristy.
Several months ago we stopped in for drinks and it was super crowded. Now, we know it's also because the food alone will bring all hands on deck.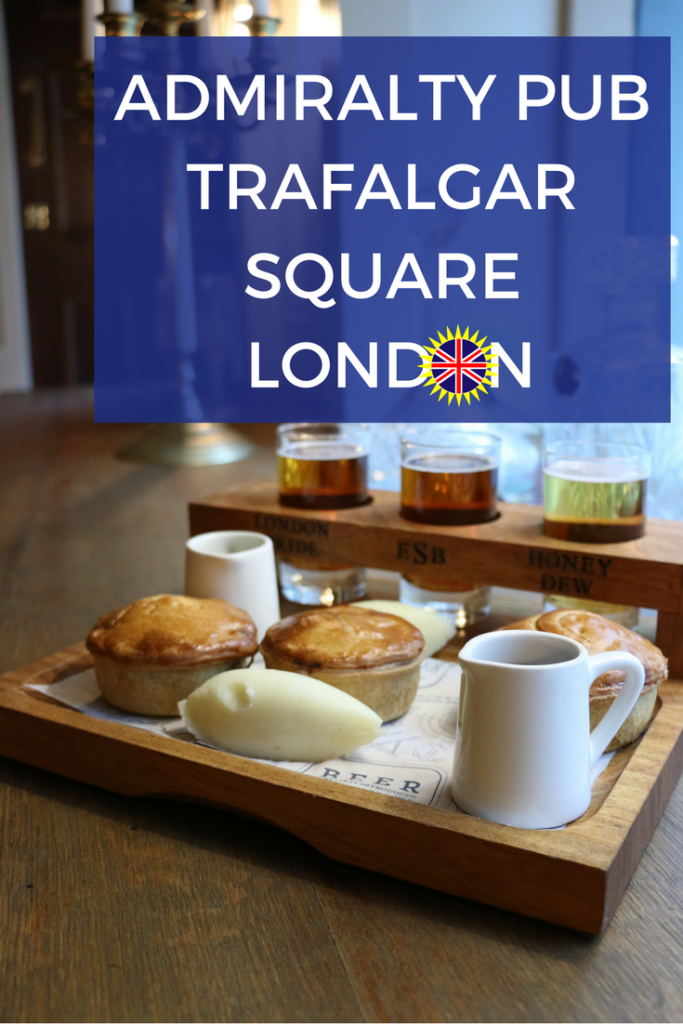 Admiralty Pub Review: Food
Planning in advance, we reviewed the menu. The Fuller's pub specialises in hand-crafted pies made with a fresh, signature shortcrust pastry filled with a range of delicious combinations. They are served up alongside tasty mash and gravy, and of course, they're best enjoyed with a pint of Fuller's ale. I loved the anchor embedded on the top of each pie.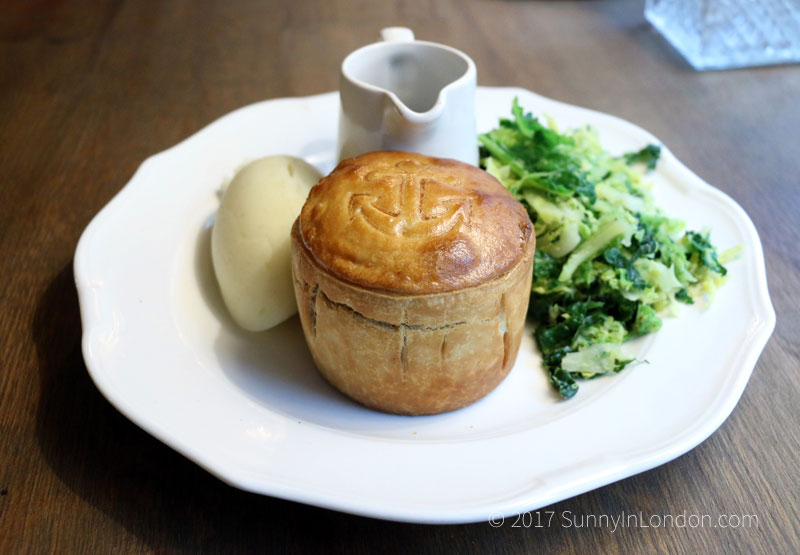 I ordered the tasting board, which featured three mini-pies and three matched samples of ale. It came with London Pride, which is the only beer Mr. Sunny's dad drinks. It's also the flagship beer of Fuller's. Also served were ESB and Honeydew.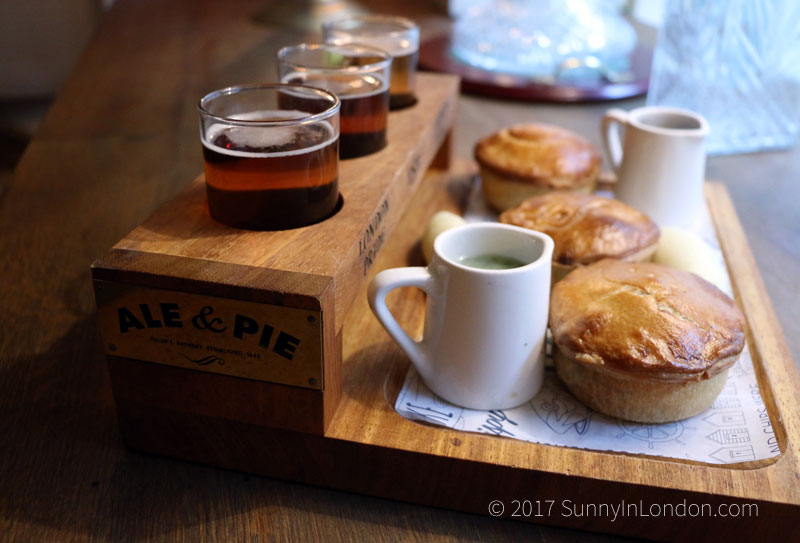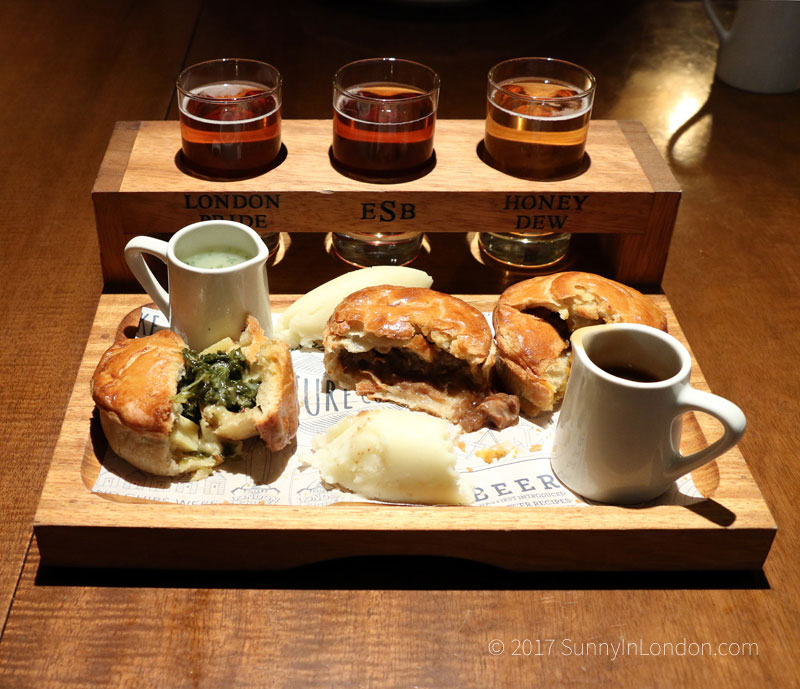 Mr. Sunny informed me that 'ESB' was nicknamed 'Extra Strong Beer' by people years ago because when it was made, it had a higher alcohol percentage level than other beers. I don't drink beer, but our server really wanted me to try the Honeydew. It actually was fairly light and enjoyable. However, Mr. Sunny says he feels maybe it's a bit 'girly' and he'll stick to a more manly ESB.
The steak pie was our favourite. Separately, Mr. Sunny ordered the chicken and chorizo pie. We felt the pies could use a bit more filling, but that could just be because we really like to eat a lot.
The tasting board also came with 'pie liquor.' I've heard of it, but never tried the green coloured parsley sauce until then.
While the pies were tasty and definitely cooked to perfection, the sneaky show stealer was the sticky toffee pudding. The portion is much bigger than what you normally receive other places. The flavours sail together at The Admiralty perfectly.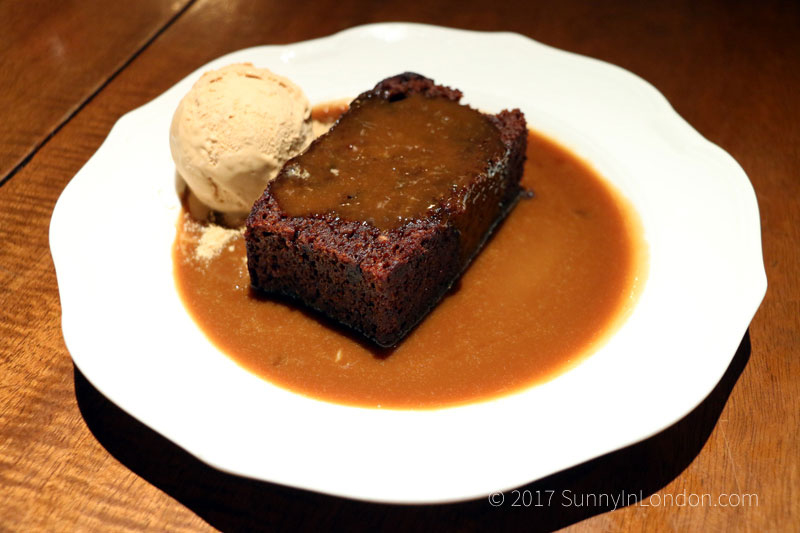 The Admiralty Pub Review: Service
This one is tough for us to judge what your experience could be, because we were able to dine in the special Admiral's Cabin on the top deck' of the pub. I shrieked with enthusiasm when we walked in to the private area because of the exclusive private dining opportunity and what it would allow me to do in terms of filming a YouTube video.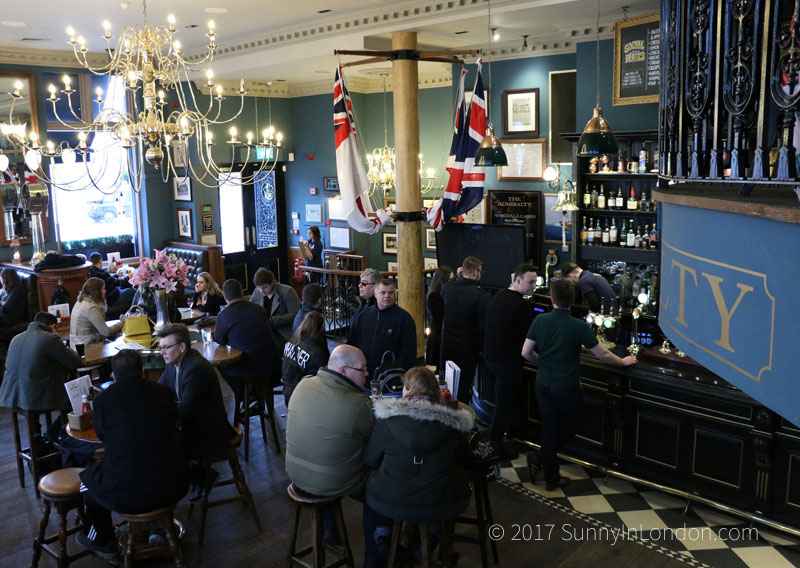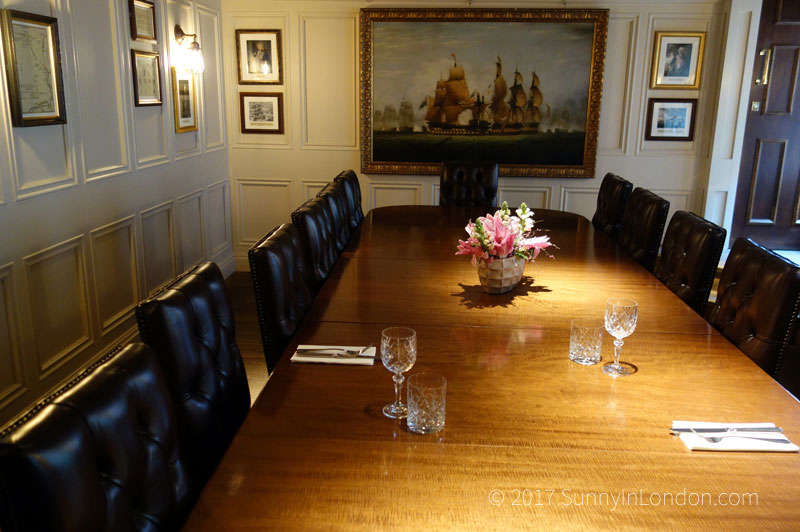 Everyone we met was keen to make sure nothing was adrift during our experience. The service made us feel like VIP's.  If you're looking to host an after work drink, Christmas party, or other small special occasion, I would highly recommend this space. It even has its own loo!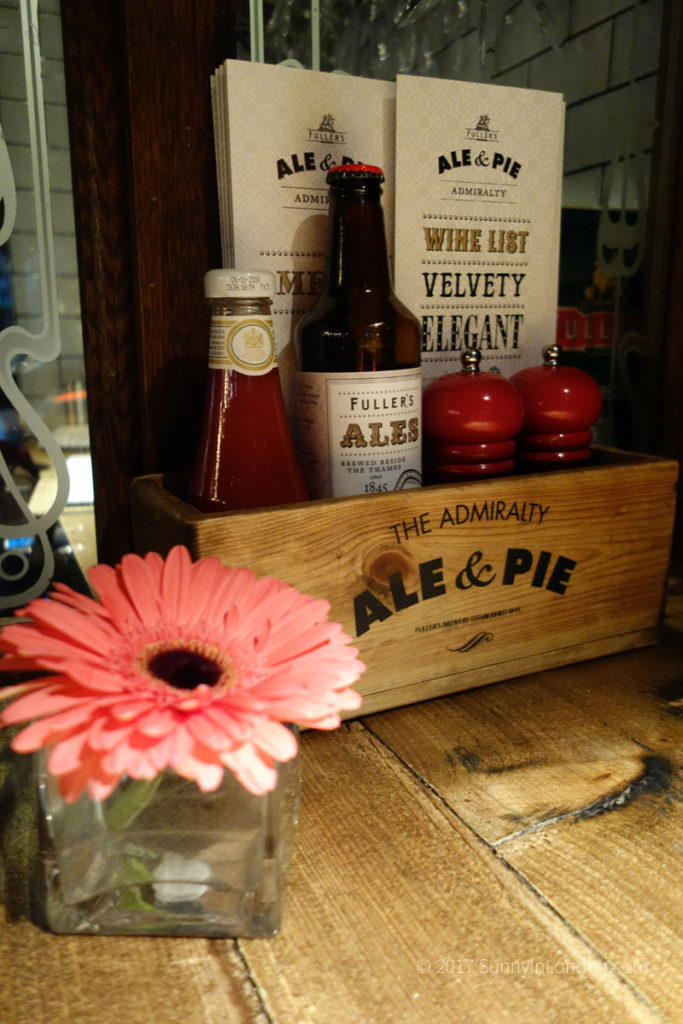 The Admiralty Pub Review: Value
We feel the value for the money is great. Considering the location is in one of the most popular places in the world, the prices are more than fair for the food and atmosphere you receive. There's also a lower deck you can visit too.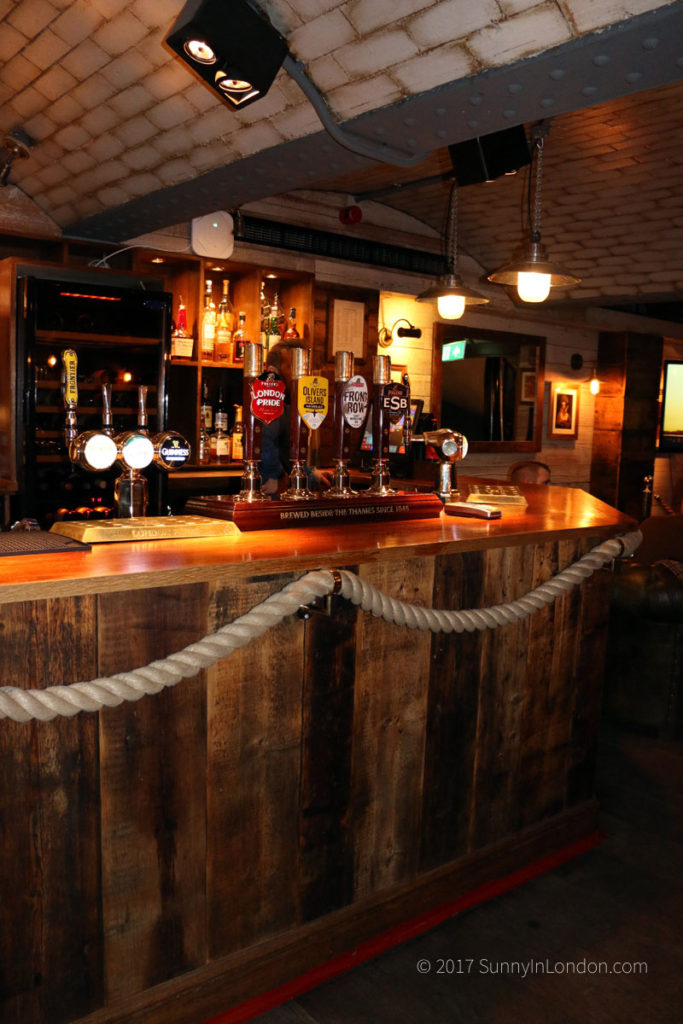 The Admiralty Pub's exact address is 66 Trafalgar Square, WC2N 5DS. We look forward to going back and trying their breakfast some day too.
We featured in on the Sunny News on YouTube channel in our 'Best Hidden London Pubs video' It shows of the delicious food and atmosphere of The Admiralty Pub, and then ventures off to secret pubs of London.