Planning a perfect British picnic is very simple. During the very hot (near 90º degrees) temperatures this summer, Mr. Sunny and I decided to keep cool by packing up our picnic basket with some food and cocktails and heading to London parks. To make things really easy, we bought most items from our local Marks and Spencer. However, to save money you could certainly make many things yourself.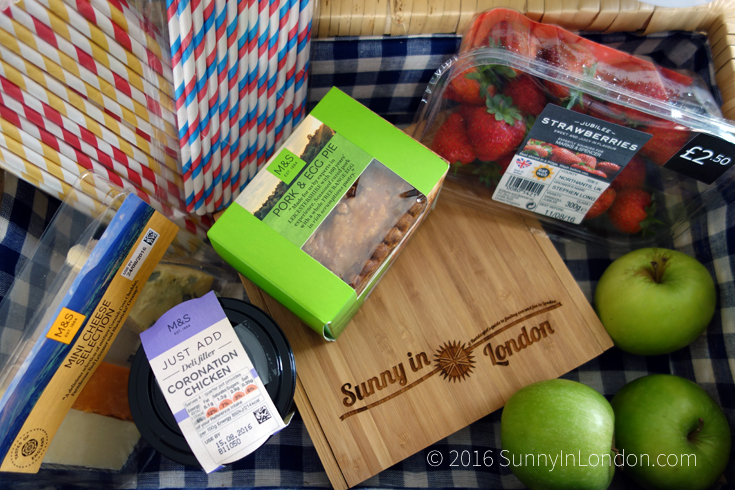 Plan a British Picnic: Cocktails
Naturally, you want to make sure your drinks are covered first. Traditional picnics involve wine or champagne. To give yours a British twist, try making either a Pimm's cocktail or gin and tonic. Mr. Sunny made a Pimm's cocktail with strawberries, apple, cucumber, mint and lemon slices.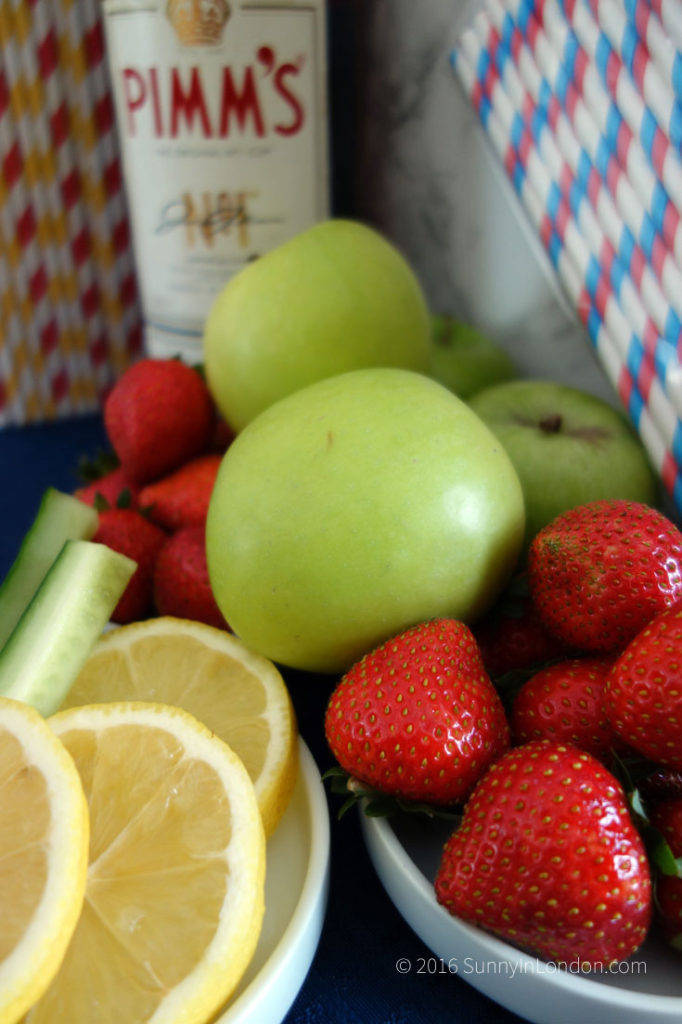 I don't like fruit floating around in my drink, so I opted for a simple G&T with Fever Tonic water. It's a delicious discovery I made while visiting Windsor in the early summer. It blended well with Rock Rose gin, which is another summer discovery for me. It's made in the UK through a small batch process of 500 litres. Each bottle is hand waxed and signed by the distiller too.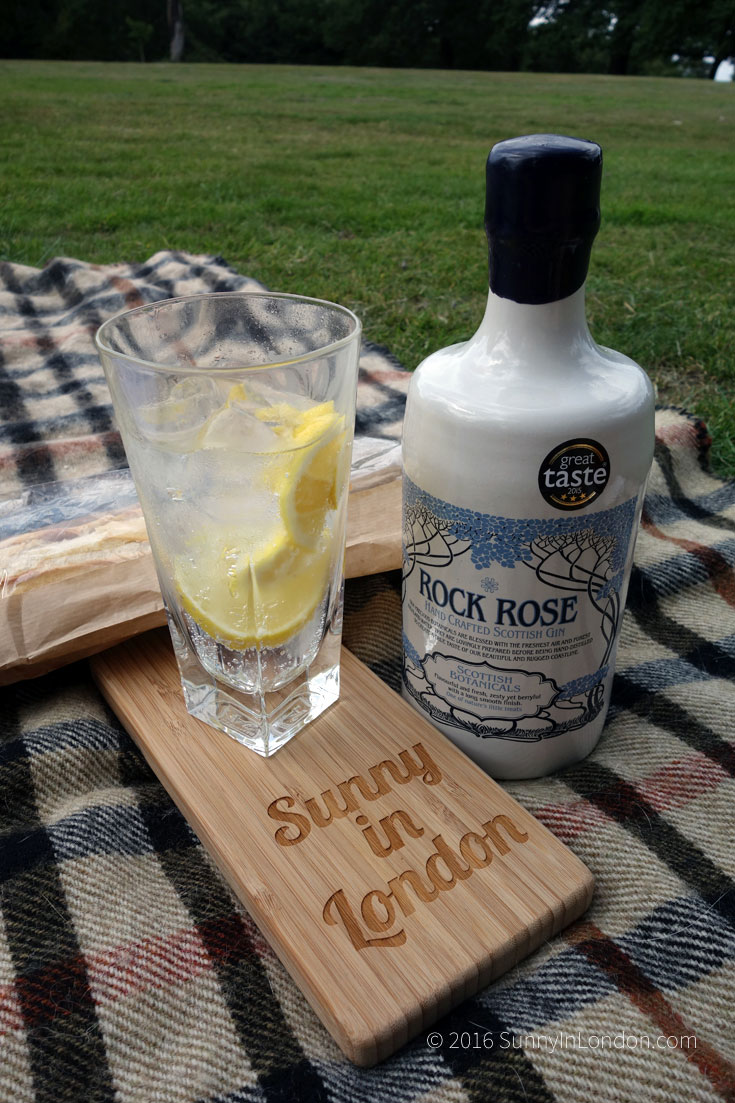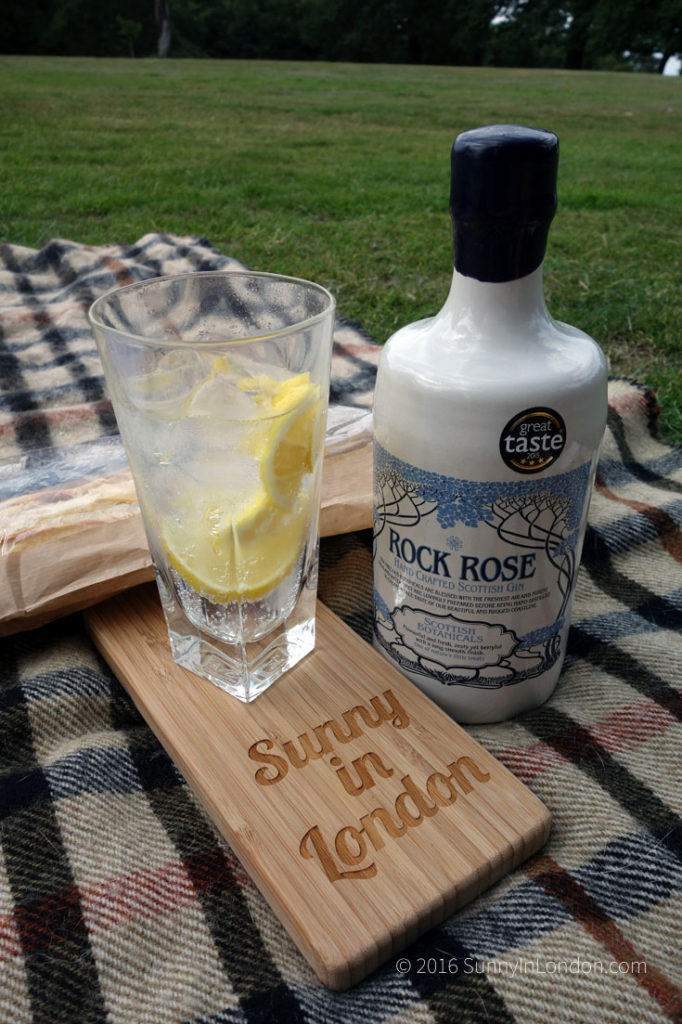 Plan a Perfect British Picnic: Food
You can watch the video below to see all the food we brought with us. Some suggestions for you are: Scotch Eggs, Pork Sausage Rolls, Mini Pork Pie, Classic Sandwiches, British cheeses and coldcuts, pickled onion, crusty bread and butter.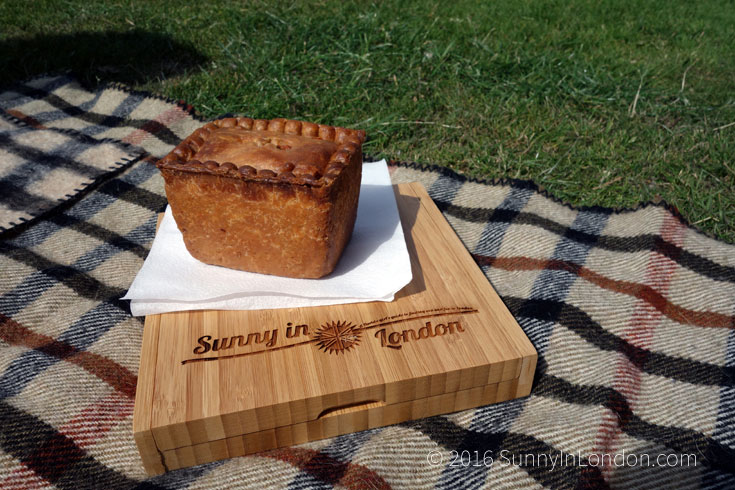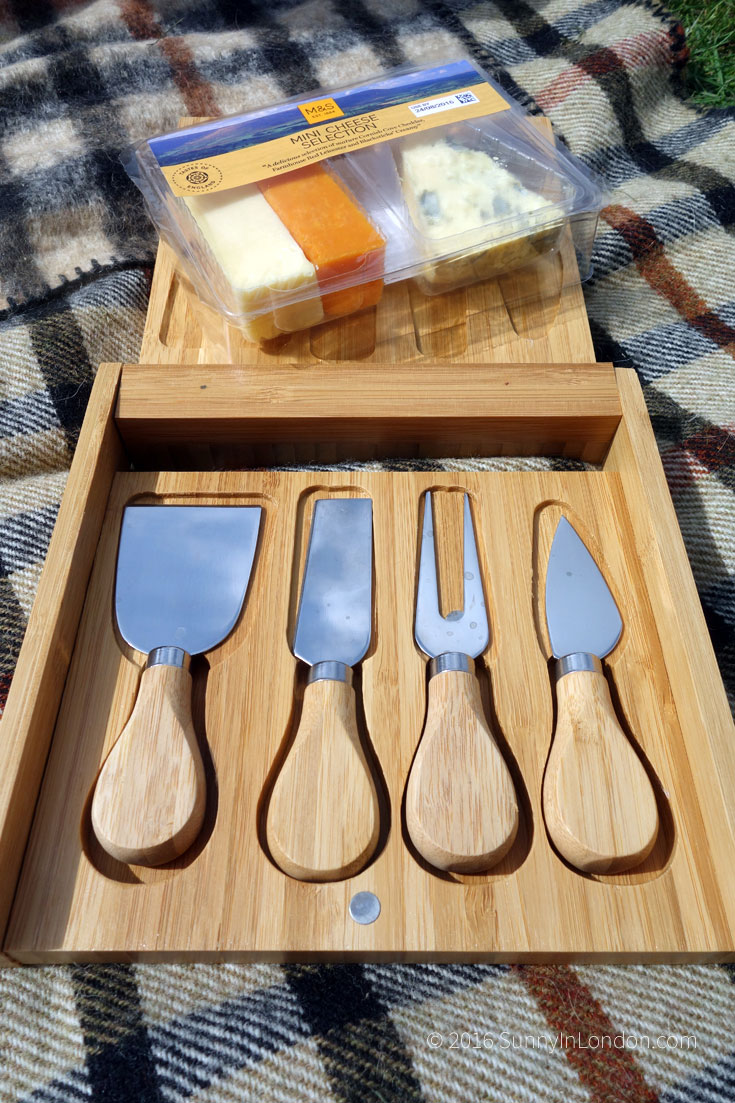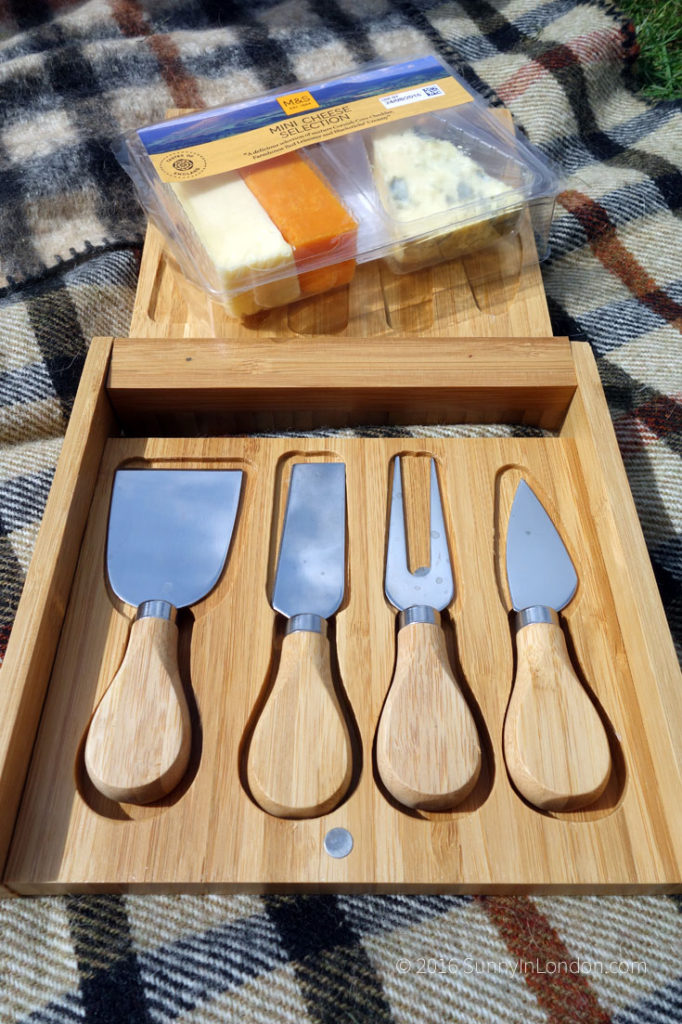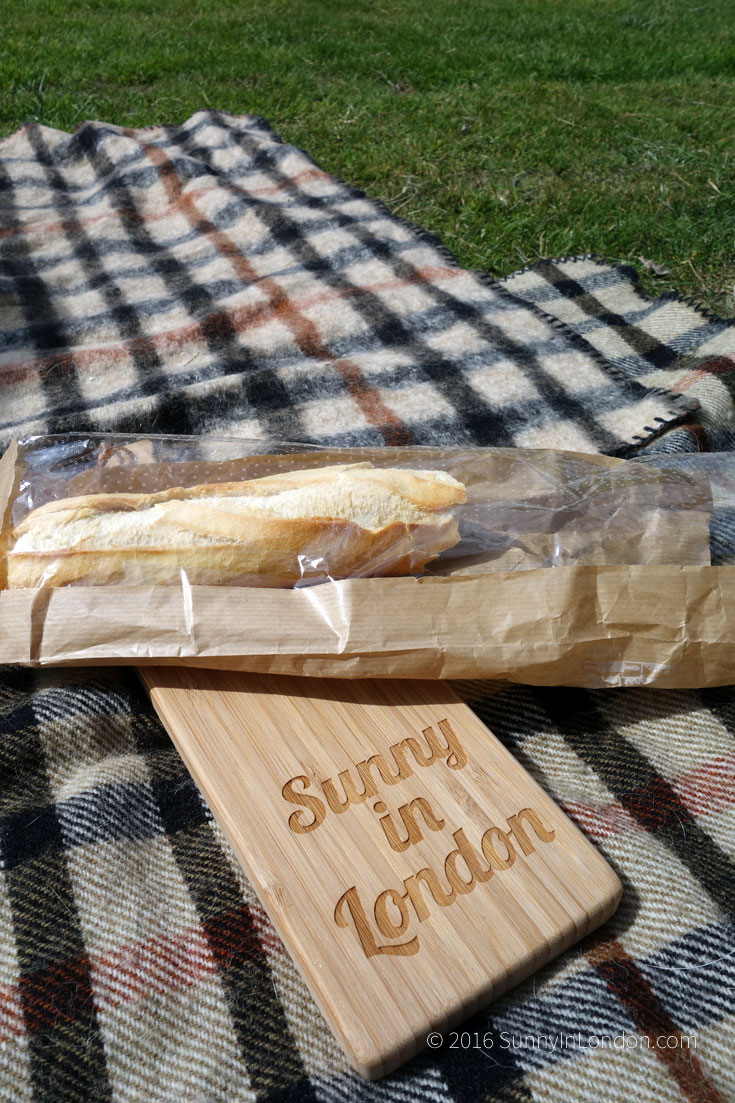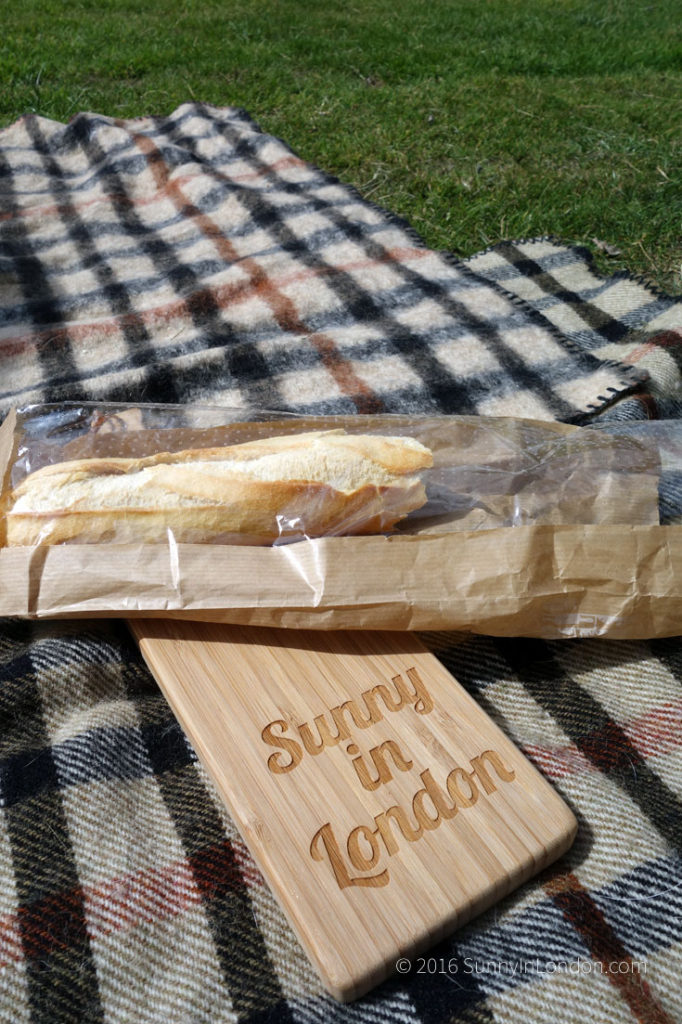 The engraved items with my blog name 'Sunny in London' are from With Luv Design.
Plan a Perfect British Picnic: Final Thoughts
To make your picnic easier, I would suggest having the following items in the UK: a wicker picnic basket, an insulated picnic cooler and a picnic blanket.
In less than two minutes you can watch highlights of our summer British picnics.
For more culinary information, follow the Pinterest board of British Food Recipes which includes Mr. Sunny's culinary talents as well as many other pinners. You can start your British food adventure by pinning the image below. And, I'd love to learn in the comments what you would bring on a picnic too!