What You MUST Book in Advance for a London Trip
What's the next step after booking flights and a hotel for a London trip? Sunny friends, there are several activities you should book in advance of your trip to London. Do you know what they are and how to do it?
If not, you must keep reading.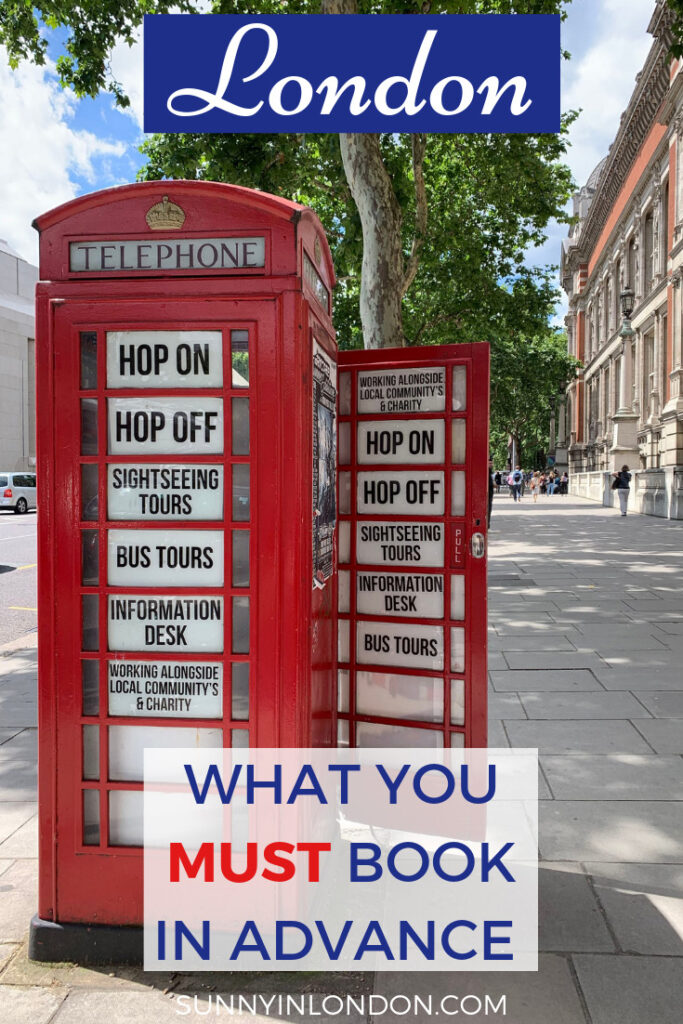 London Trip Book in Advance: Popular Events
While exhibitions change regularly in London, the most popular ones sell out fast. Current hot tickets include:
Dopamine Land: A Multisensory Experience
Jurassic World- The Exhibition London
Stranger Things: The Experience- Unlock
Van Gogh: The Immersive Experience
The Peter Rabbit Garden Adventure
Harry Potter: A Forbidden Forest
I have found the easiest website to use for searching and buying tickets is Feverup.
A specific event that I loved was their Candlelight Concert series. I attended the Coldplay tribute and look forward to the upcoming Hans Zimmer and John Williams performances. You can read about my experience in this review. The last time I checked the December Hans Zimmer concerts were nearly sold out. So if that's something you want to do- take my advice and book early!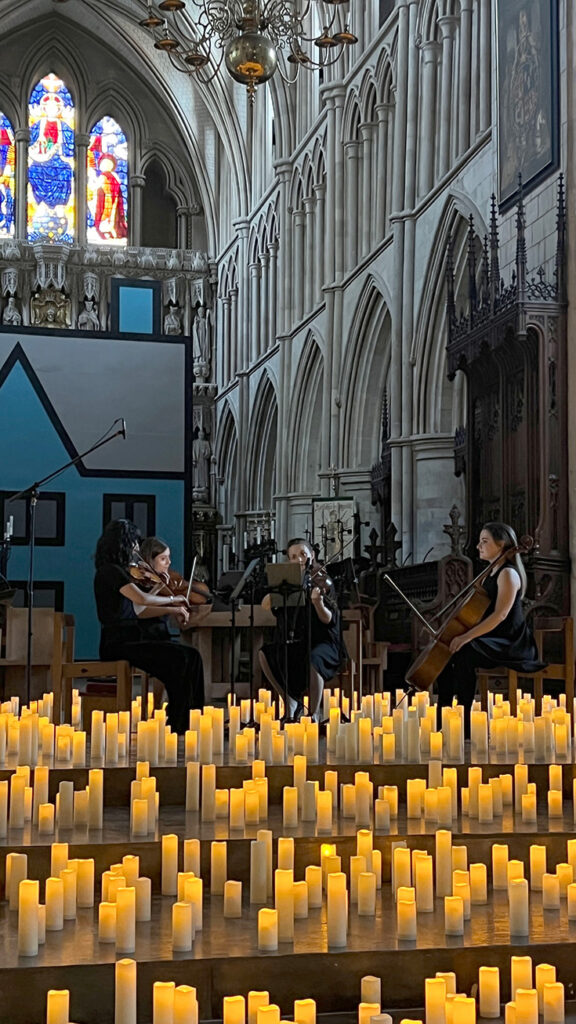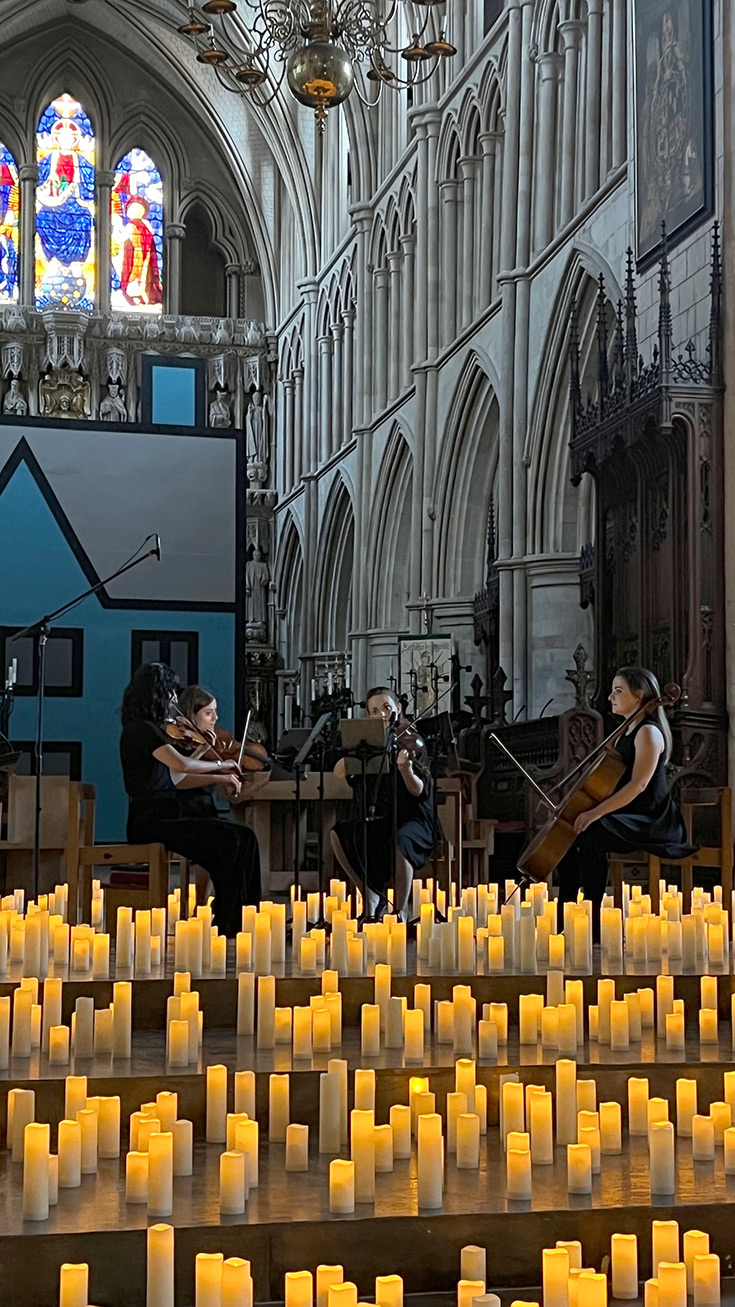 London Trip Book in Advance: Christmas Activities
While weather can always be the biggest gamble during the holiday season, there are some activities for which you'll need to role the dice. That's because they are outdoors and sell out fast.
Specifically, I mean Winter Wonderland and Christmas at Kew. Tickets are released late summer and are quickly booked by smart Londoners and repeat visitors.
If you didn't know that Winter Wonderland is now a ticket event since you haven't attended after the pandemic, you want to watch this video to see how it's changed. And after it is a summary of what you'll need to know about the season of Christmas in London too.
London Trip Book in Advance: Theatre Tickets
Rivalling New York City, London has an impressive Theatre district. Rather than going to all the theatre websites individually, I have found TodayTix to be the most useful for finding the best deals. You'll also want to use a seat finder review website too such as Seatplan.
I had the misfortune of spending a LOT of money on Harry Potter The Cursed Child tickets this year for two performances and having seats with an obstructed view. I bought them from the show's official website and they were not indicated as obstructed.
In the TikTok video below, I indicate what a follower taught me about seat plan review websites and hope you watch it.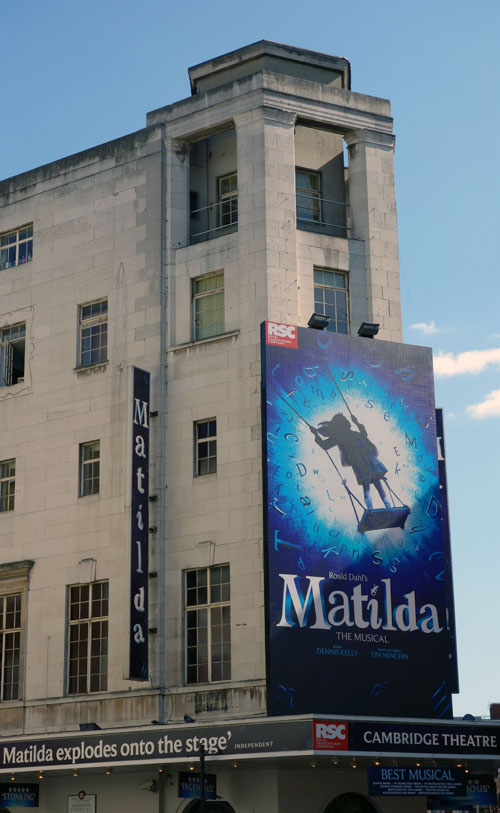 London Trip Book in Advance: Day Trips
If you're in town for enough days, you will want to consider day trips from London. The most popular ones include visiting Stonehenge, Bath, the Cotswolds, Windsor, Oxford and Cambridge.
These are some tips about visiting Stonehenge and Bath that most people don't know.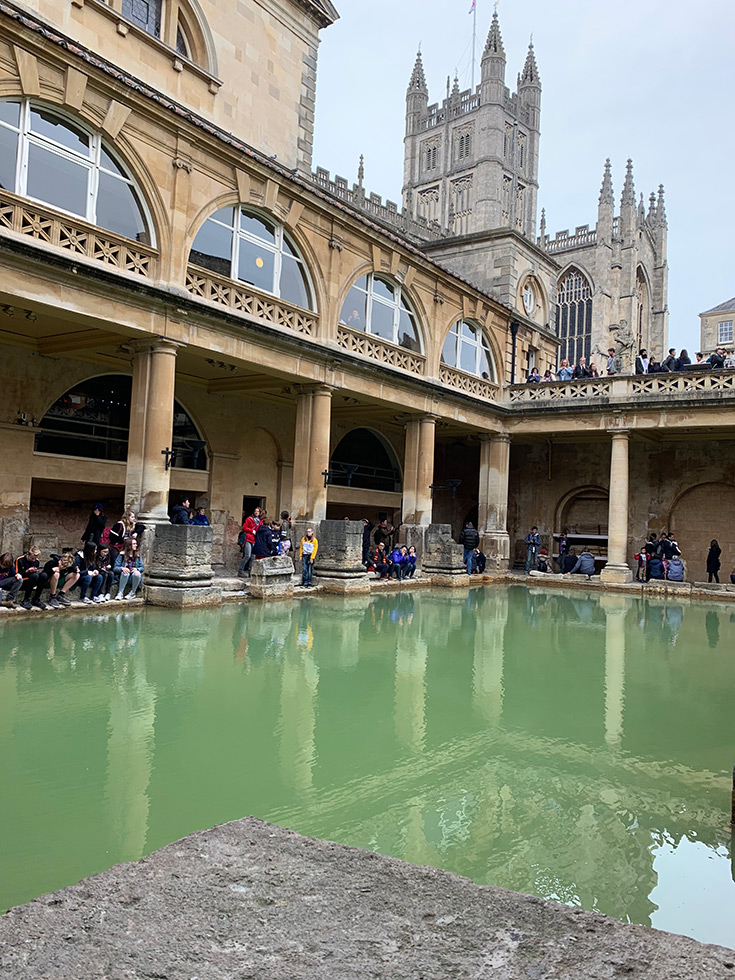 London Trip Book in Advance: Attractions
Chances are that you will want to visit London's attractions at some point when you are here. There are several passes and tickets I recommend, having used them myself or for family and friends.
The London Pass is the most popular combination ticket available. The most popular attractions on the list of 80+ things to do in London included on the London Pass are:
The View from the Shard
Tower of London
Westminster Abbey
Windsor Castle (Free return train journey from London Paddington via Slough)
Kensington Palace and The Orangery
Hampton Court Palace
ZSL London Zoo
Shakespeare's Globe Theatre Tour & Exhibition
Churchill War Rooms
London Bridge Experience and London Tombs
Thames River Cruise
St Paul's Cathedral
I have indicated in italics the attractions above in which you can skip the line if you have a London Pass. The London Pass is best if you plan to visit many attractions in one day that are in close proximity of each other.
An itinerary example for One Day on the London Pass is:
The Tower of London (£28)
Tower Bridge Exhibition (£10)
The Monument to the Great Fire of London (£5)
St Paul's Cathedral (£20)
If you paid for each individual attraction, the total for one adult would b £75. However, a London Pass is £63.
So, I suggest you buy a London Pass in advance of your trip and include an Oyster Card with it if you are keen to see many attractions. Note that if you purchase more than one day, they have to be used consecutively and it starts as soon as you go to your first attraction.
Next is the London Eye combination ticket. It can give you access to:
The London Eye
Shrek's Adventure
The London Dungeon
SEA Life London
Madame Tussaud's
The first four attractions are all literally next to each other in Southbank, this ticket is worth having in advance because lines there are extremely long. I went to all four in one day and wrote a review of the experience. However, be advised these attractions are very touristy! Some people (especially Londoners) would classify them as overrated.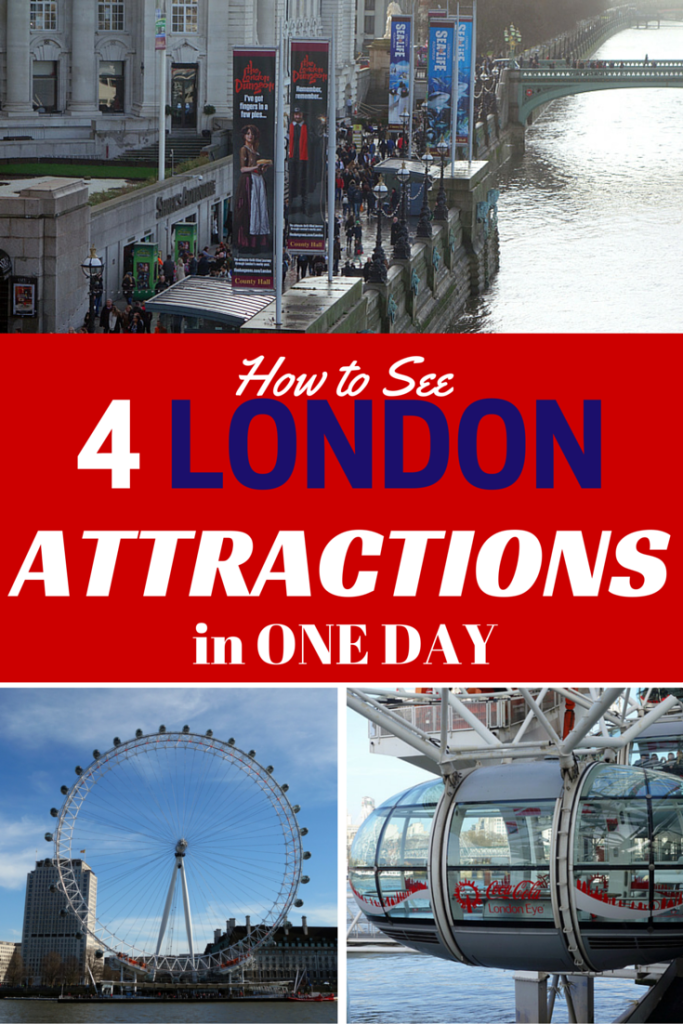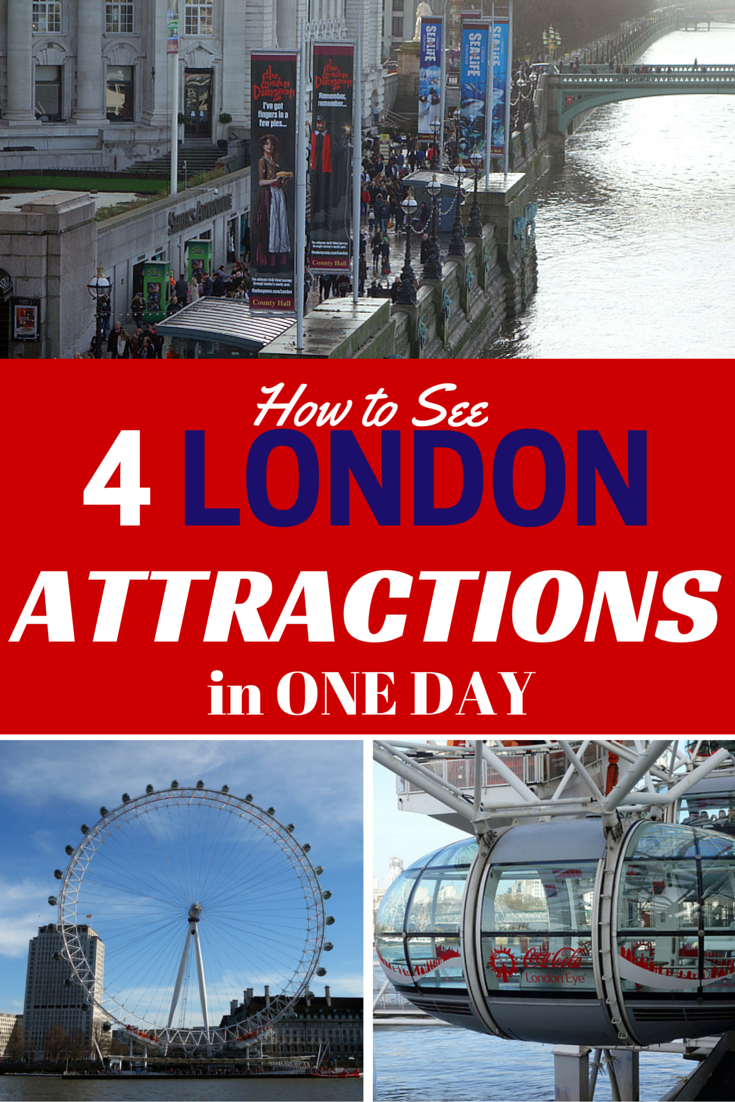 If you have plans to do anything Harry Potter related while you are in London, then realise that you are not a minority. Those books are big business here. I think I have been to every Harry Potter attraction in London and Oxford, including spending the night in a Harry Potter themed hotel!
London Trip Book in Advance: Harry Potter
With the opening of A Forbidden Forest at the Warner Bros Studio Harry Potter Studio Tour, an already popular London attraction became even more difficult to visit. If you're planning on going there, it's quite a distance from Central London, so I always suggest booking something through a tour company in advance.
For more on all things Harry Potter related, visit my Guide to Harry Potter.
London Trip Book in Advance- More Ideas
I can't possibly cover every activity for every type of person. However, if you have less than 5 minutes, you can learn about several more in this YouTube video on the Sunny News weekly edition.
London Trip Book in Advance: Final Thoughts
If you're planning on having a fantastic food experience while you are in London, then subscribe to the Sunny News email and be sure to follow me on TikTok. Mr Sunny and I regularly review restaurants and visit pubs so you'll receive tons of recommendations through our daily videos.
Please leave any questions you have for your trip below. Also, if there are specific guides you would like me to publish for you, put those ideas in the comments too.
For related London Trip Planning blog posts and videos: