Things to Do in London Bridge Area
If you're looking for things to do in London, starting in the London Bridge area is smart. This is because there so many iconic things to do and see within walking distance of London Bridge. Also, there are great transport links not only to other areas of London but also to cities that offer fantastic day trips.
However, let's be clear that you need to know the difference between Tower Bridge and London Bridge. The first is far more iconic. London Bridge is not photogenic at all!
In the photo below, you can see Tower Bridge. For this article on Things to Do in London Bridge, everything I will communicate is to the right of Tower Bridge and down the photo (or South side of the Thames). London Bridge would be the next bridge in London, if it had made it in to the bottom borders of this shot I took at the View from the Shard.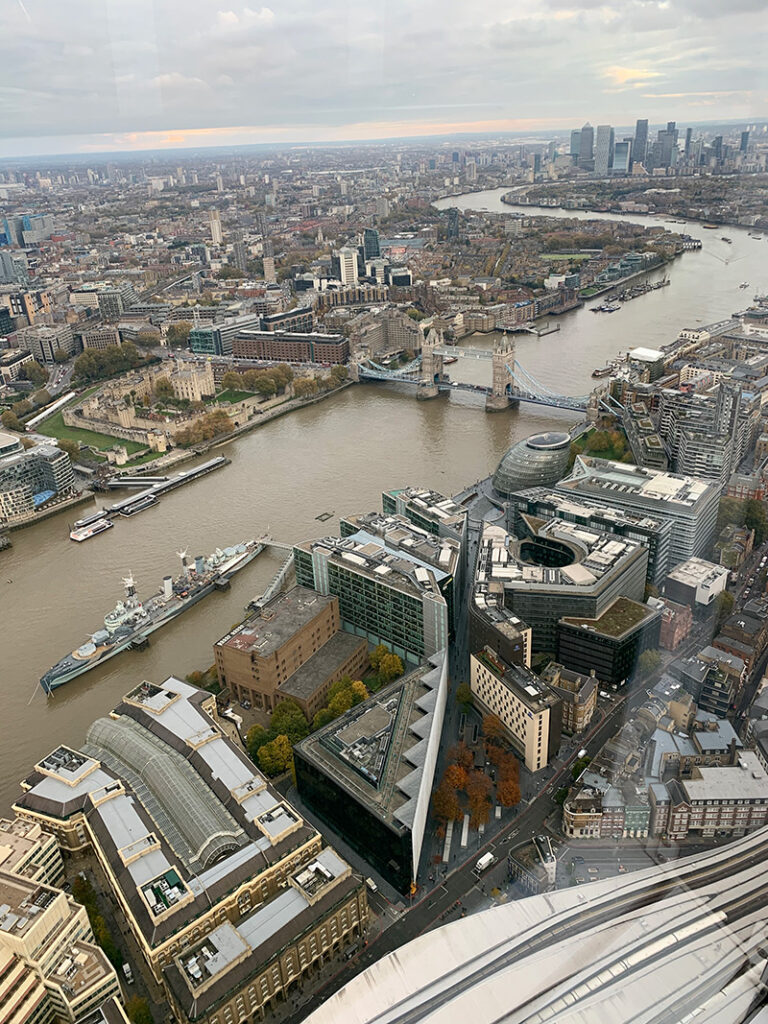 Things to Do in London Bridge Area- Tower of London and Tower Bridge
Naturally, we'll start with visiting the Tower of London, which is the attraction I always say is THE one not to miss when you're visiting London. You will want to allocate a half day to this experience. I've written advice about it separately and will link all relevant articles from Sunny in London below.
It's an attraction that is part of the London Pass, which can be beneficial if you plan your daily activities by order of the neighbourhood you are visiting.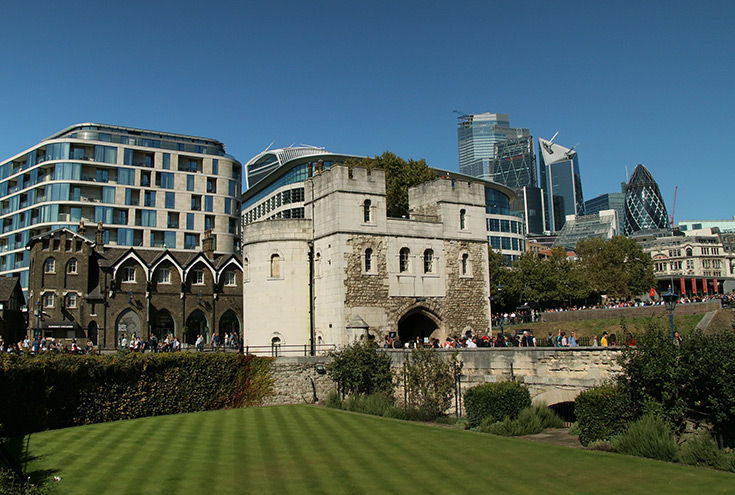 I've included Tower of London here because if you are staying in the London Bridge area, or South of the River Thames, you should walk to the Tower of London. Taking public transport or a cab might actually be more time consuming than walking.
Also, after you spend a few hours at this historic attraction, you might want to visit Tower Bridge. Yes, it's more than just a bridge to walk across and take selfies around. For a relatively cheap price, you can tour the engine rooms and talk pictures on the glass walkway.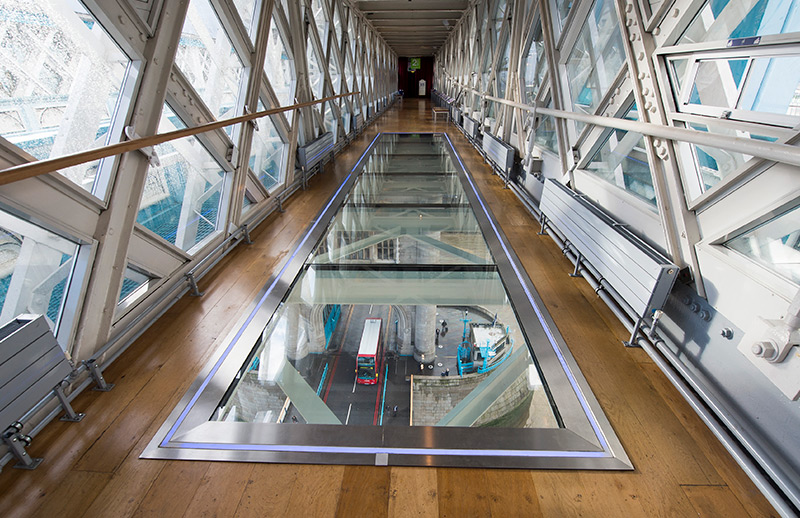 Things to Do in London Bridge Area- 'City Hall'
Just near Tower Bridge is the building formerly known as City Hall. Previous London mayors have referred to it in silly, derogatory ways. The nicest name I can include here is when Boris Johnson called it 'The Onion.'
In the end of 2021, Mayor Sadiq Khan relocated the office to Royal Victoria Docks in East London. His reasons were he felt he could save over £55 million in rent over the course of five years.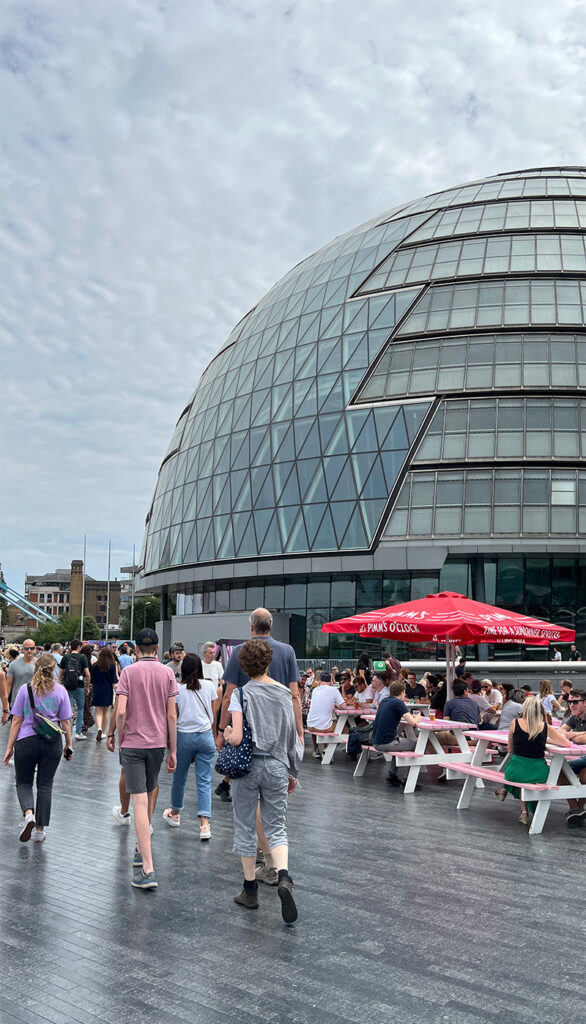 Right around this building is where you will find the best Christmas market in London. Again, you can find more on that if you are planning to visit London during Christmas in the articles suggested at the end. You can also see a lot of this, if you prefer to watch rather than read, in the Things to Do in London Bridge YouTube video below.
Things to Do in London Bridge Area- Boat Tours
Boat Tours are a great way to get around London and to see many iconic buildings quickly in the open air. While there is no dock specifically for London Bridge on tours like those offered by City Cruises, you are very close to two docks. You could get a boat from Tower Pier or take a short walk the other direction on the South side of the River to London Eye Pier. Heading to the Greenwich area of London from either of these makes for a very enjoyable second part of your day.
Greenwich is great for those who have nautical interests. However, you can also tour the HMS Belfast right near London Bridge if you don't want to leave this general area and save time. It is a Second World War Ship.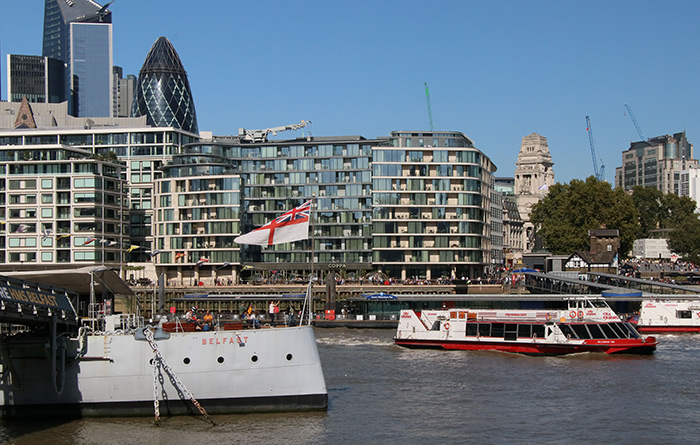 Additionally, there is a replica of The Golden Hinde that would be a fast, fun thing to do in London. It's also part of the London Pass and doesn't take long to enjoy. The fact that it's right next to The Old Thameside Inn pub is pretty nice too!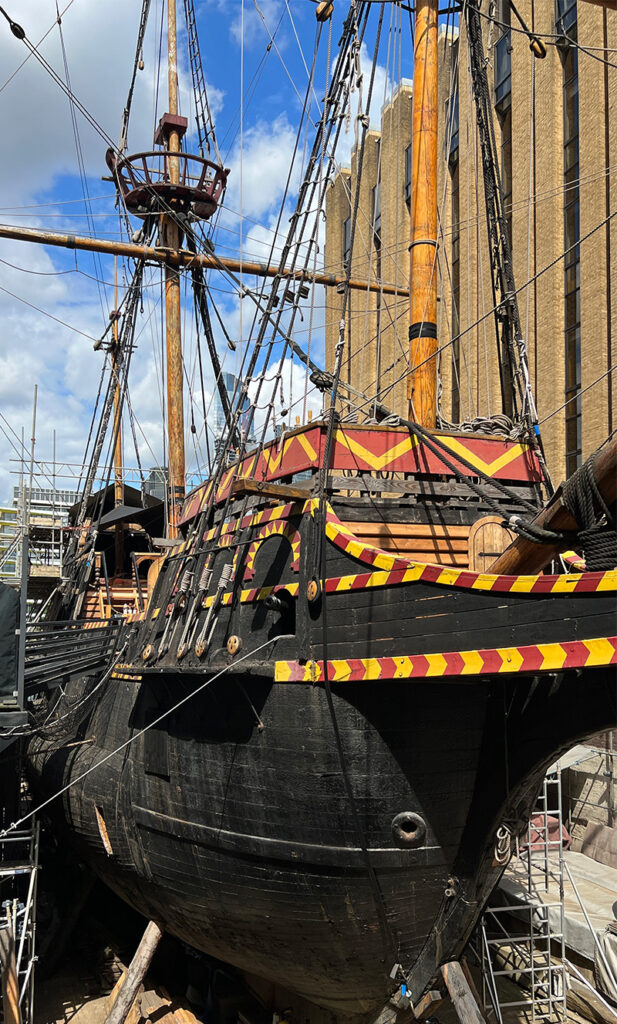 Things to Do in London Bridge Area- View from the Shard
Aside from a helicopter ride over London, The View from the Shard offers the highest views of London. Although, this also means it is one of the highest priced things to do in London Bridge area. Actually, it might be the highest costing tourist attraction in town.
Initially when I moved to London as an American 10 years ago, I thought this was a fantastic experience. Now that I have been able to visit nearly every London attraction, I've discovered others I recommend first. The View from the Shard is quite posh. The building has some of London's best restaurants and bars. The hotel inside it The Shangri-La is certainly one of the best if you want to really splurge for a special occasion.
However, if you are on a budget when you travel to London, you could hit the Sky Garden instead for free. It has nearly as amazing views but it is in the City of London. You can see the Sky Garden in the image below taken from the View from the Shard. It's the big white building and the observation deck can be seen at the top.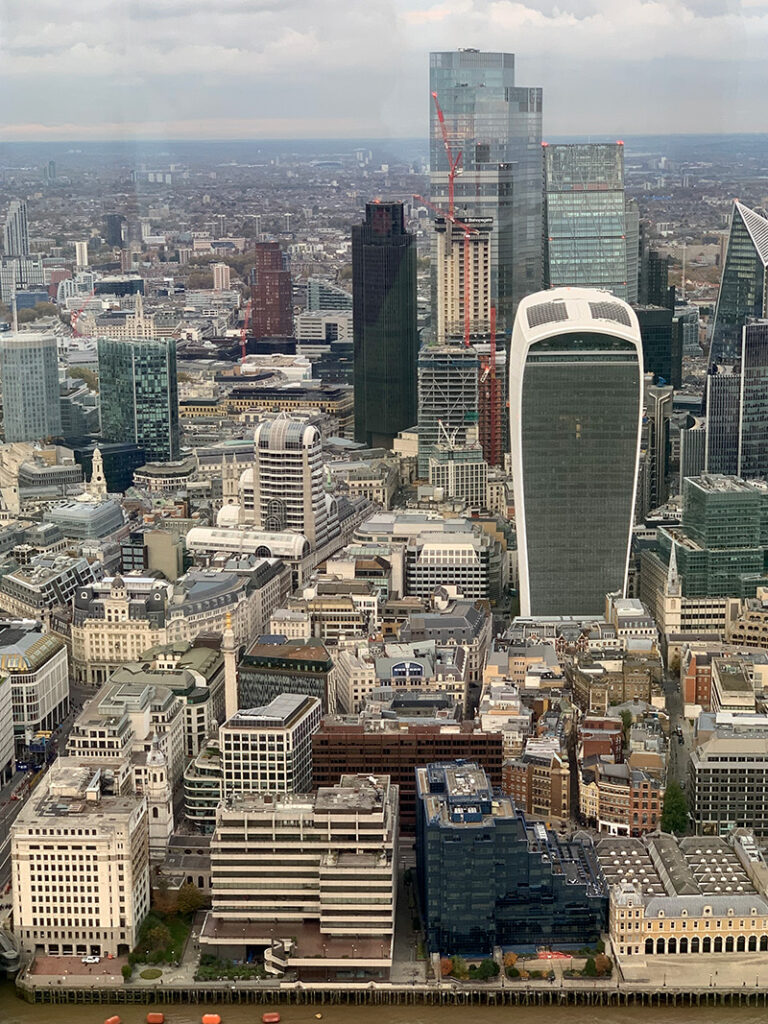 Things to Do in London Bridge Area- Other Activities
I've never been to the London Bridge Experience. It's an interactive walk through experience with live actors that play characters from the past 2000 years of London Bridge. As someone who grew up in Florida and worked at Universal Studios Florida, I am naturally more critical of attractions like this. Given Walt Disney World and the theme park where I worked set the global standard for experiences like this, I am not a good judge of whether or not this one would be fun. The few attractions like this that I have visited in London have been really disappointing.
However, in terms of setting global standards for literature and drama, you can't disagree with a visit to Shakespeare's Globe. This is probably considered more the Bankside area of London, rather than London Bridge. But, it is a short walk and would be silly to use public transportation to get there if you were at London Bridge. You can tour this attraction and attend performances.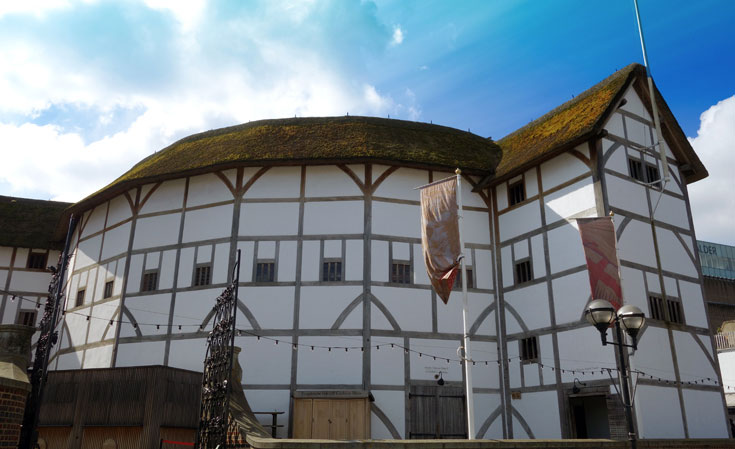 Practically adjacent to Shakespeare's Globe is Tate Modern. I have visited here once or twice. But without being trained in modern art or having a natural interest, it's not a place I gravitate toward visiting in London regularly. However, a big tip I will give you about going to Tate Modern is to make sure you take time to visit the observation areas on the top floor. Again, the views of London are fantastic. It's also free because most museums in London do not charge for admission.
Another highlight of the area is Southwark Cathedral. Not only can you attend mass at this Christian church but also you can explore it. Because it plays an active role in the community, it would be best to check in advance of whether or not it is restricted due to a service or event taking place.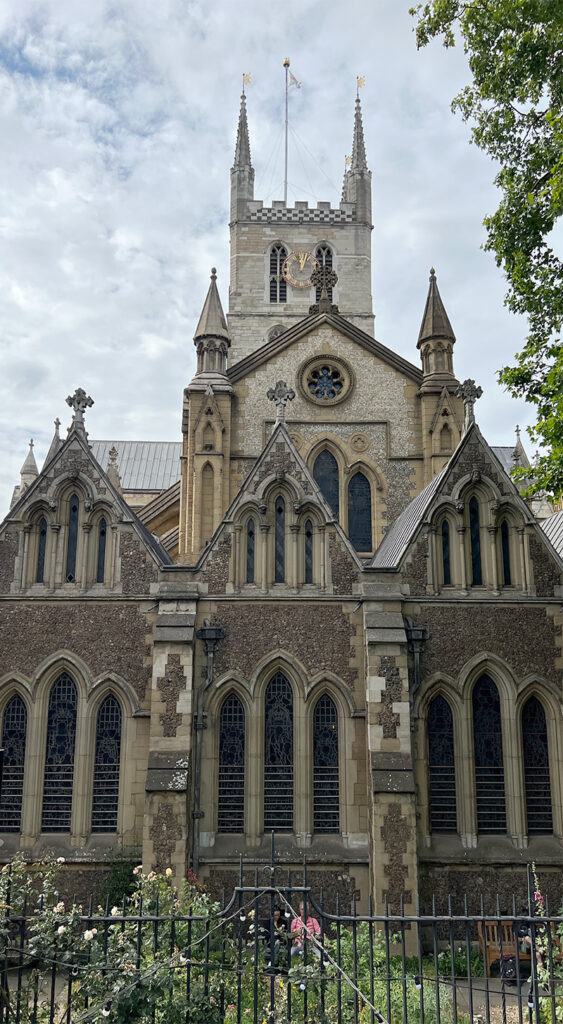 Things to Do in London Bridge Area- Hay's Galleria
Unlike an American 'galleria', the Hay's Galleria is not a ginormous shopping mall with numerous floors and a hundred stores. But it's a really nice place to walk through and maybe have something to eat at one of the cafes or restaurants.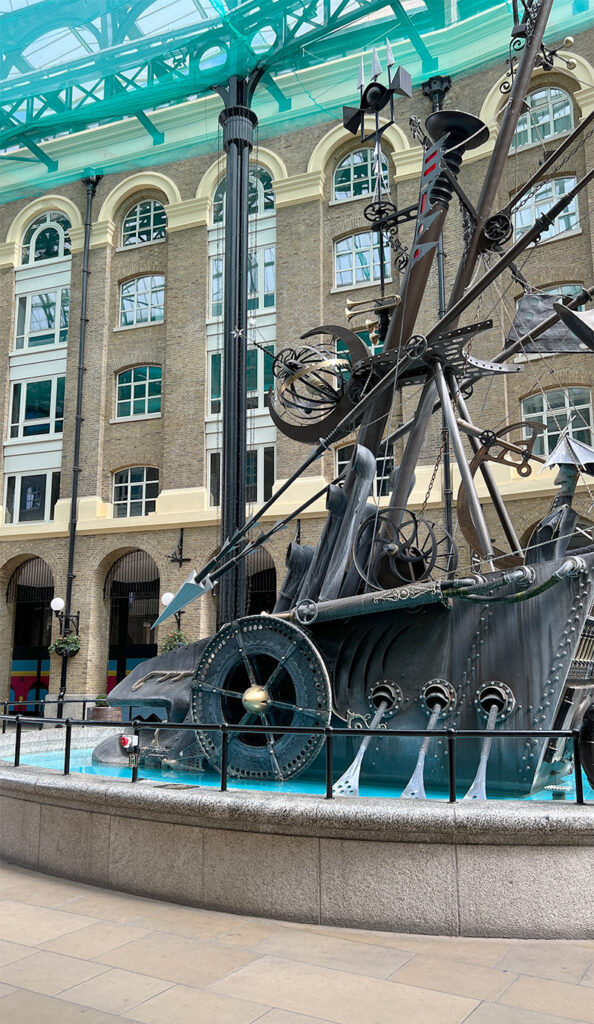 In 1987 it was redesigned and modelled on Milan's Galleria on the Piazza del Duomo. The shopping arcade has a Victorian style glass roof. It has a bronze moving sculpture with the face of a man and body of an industrial-age ship named The Navigators. During Christmas it also has a beautiful Christmas tree.
Things to Do in London Bridge Area- Final Thoughts
You could easily spend several days on these things to do in London Bridge, if you had that kind of time during one trip to London. Not mentioned in any detail in this article is the fact that there are tons of places to eat in the London Bridge area. Perhaps the most popular are Borough Market and Vinegar Yard. I will publish another YouTube video soon just on pubs and places to eat in this area.
To make sure you don't miss any updates about London, you can subscribe to the Sunny News weekly email. It features Mr. Sunny's Pub of the Week and all the latest happenings around town that you must know.
What questions do you have about these things to do in London? Have you already been to any of these attractions or experiences and can offer advice to those visiting London?
Things to Do in London Bridge Area- Related Articles