Are you obsessed with Harry Potter and planning on visiting London? After living as an American in London for five years, one of the most popular trip planning questions I get from US readers is about the Harry Potter experience in London.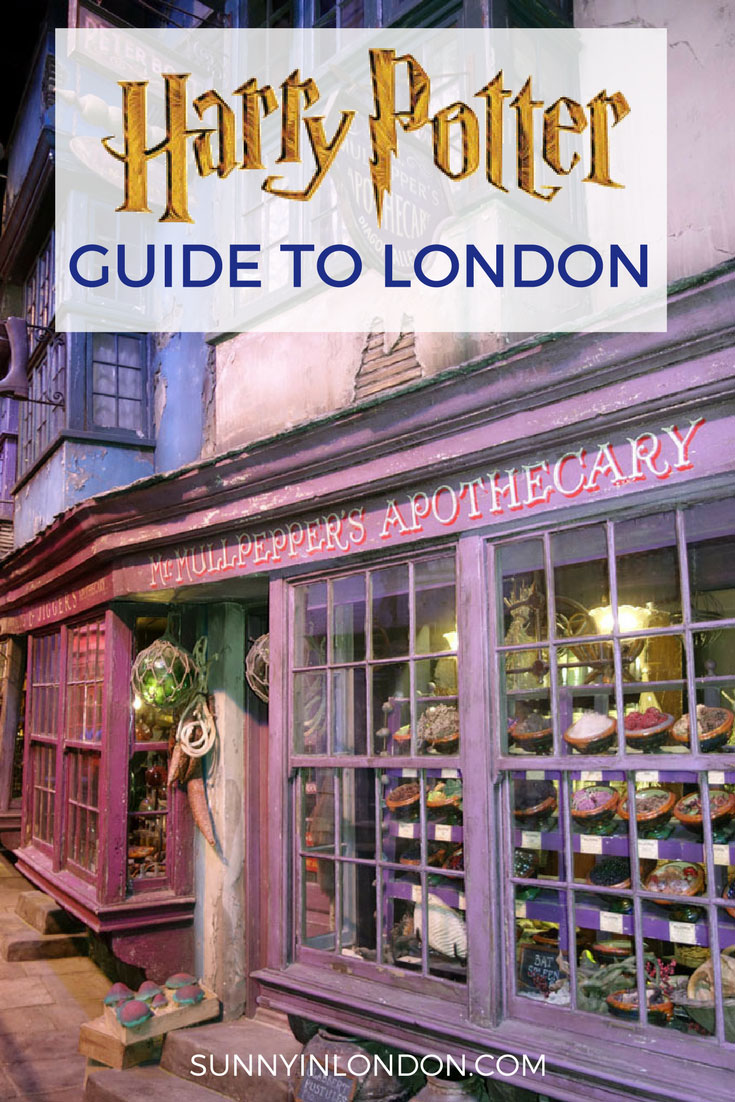 Through time, I have been able to enjoy nearly every Harry Potter activity the city has to offer. I even ventured to a great one in Oxford too! Below is the Hall at Christ Church in Oxford. It was the inspiration for the Great Hall featured in the Harry Potter films.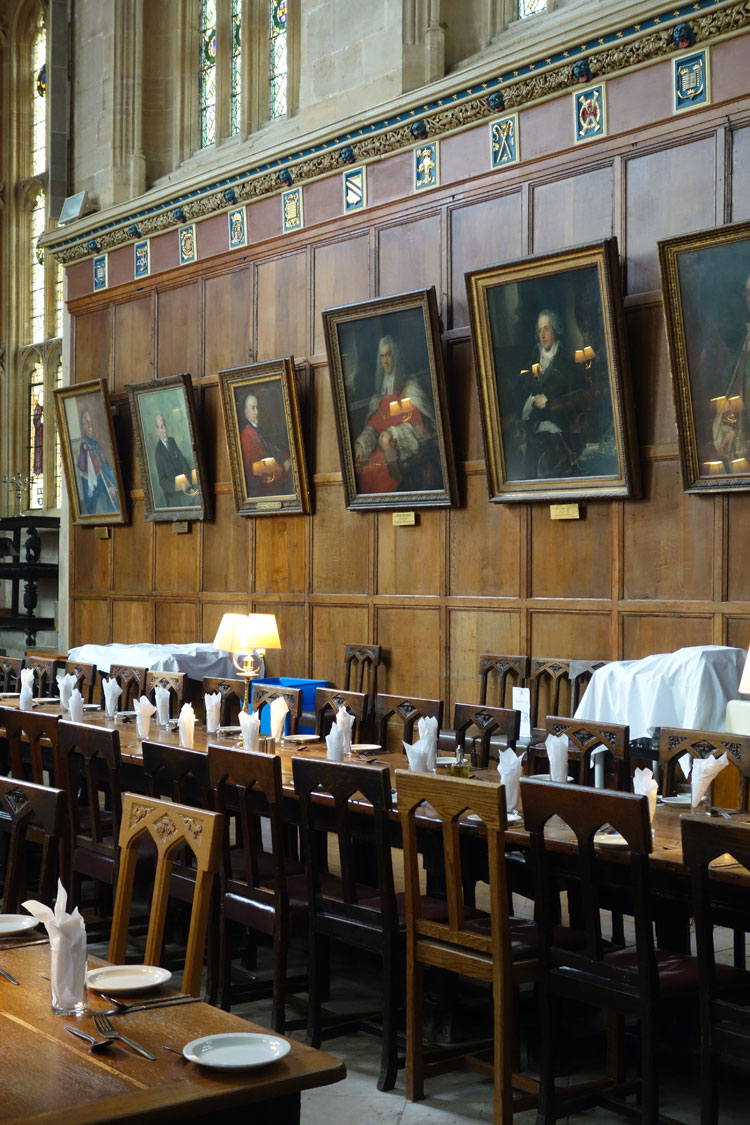 Due to the popularity of the Sunny in London Harry Potter reviews, advice articles and videos, it made sense to compile them all in one place to make it super easy for you muggles who wish they were magical. I will also include a money saving tip on the hottest Harry Potter activity in London at the moment.
Harry Potter Themed Afternoon Tea and Potions Class
For a wizard's feast and lesson on how to make wizard potions, the Potions Class and Afternoon Tea at Cutter and Squidge bakery is something you don't want to miss. As I indicate in the review, it sells out fast so you need to book well in advance. This afternoon tea review is also written in the form of a classroom observation, so I really hope you enjoy it!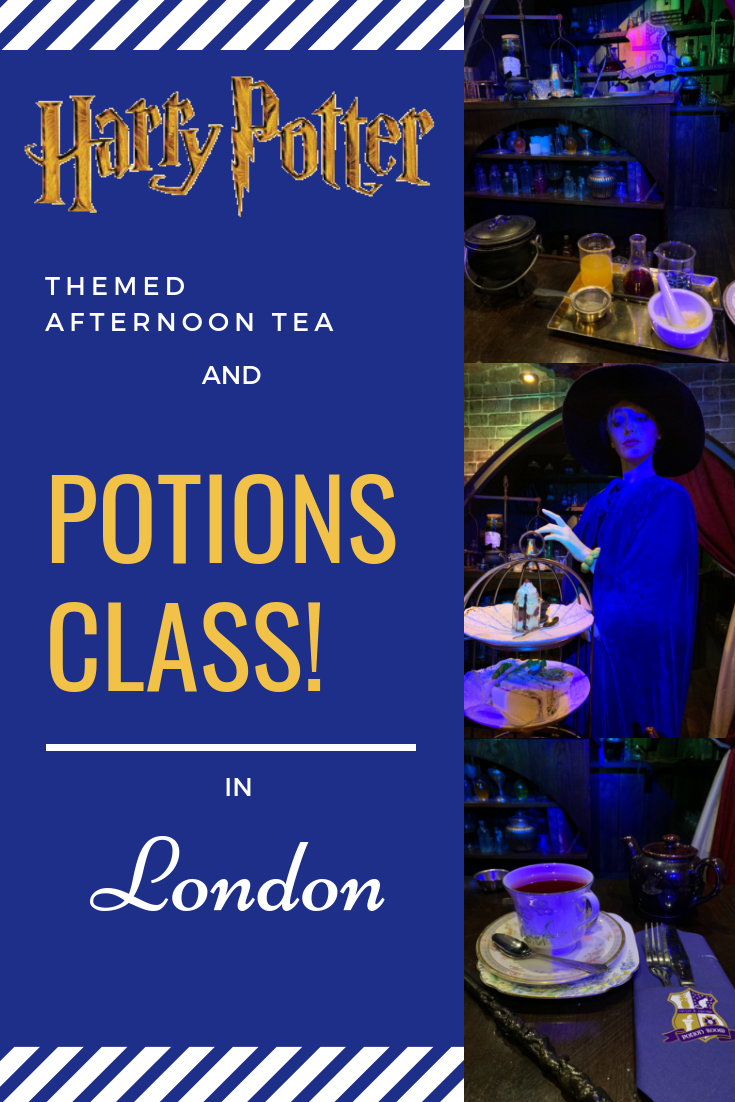 Harry Potter Guide for Visiting London: Sunny News YouTube
Stay in the Wizard Chambers at Georgian House. They are Harry Potter themed rooms and are every muggle's dream…
10 Harry Potter Things to Do in London
Is the Harry Potter London Tour Worth It?
Harry Potter London Tour on a Bus!
See Hogwarts in the Snow!
Visiting the Harry Potter Studio Tour London
Harry Potter Guide for Visiting London- Read on the Blog
10 Harry Potter Things to Do in London
How to Get to the Harry Potter Studio Tour in London
Hogwarts in the Snow- 5 Reasons You MUST Go!
Curious what the Harry Potter Studio Tour involves?
The Dueling Challenge: Harry Potter, London vs. Orlando?
Harry Potter Guide for Visiting London- On the List
Even after a year of shows, the Harry Potter and the Cursed Child play is one of the hottest tickets in London. It's on my Harry Potter bucket list. When I see the show I will be sure to include a review here.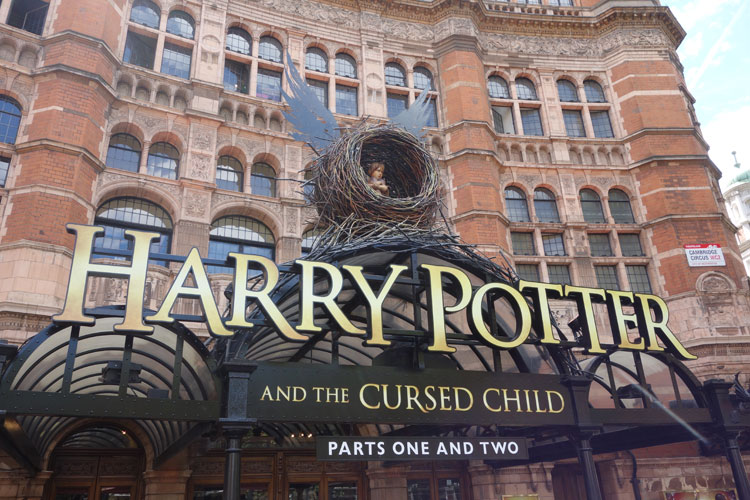 However, did you know that every Friday at 1pm you can visit the website for a chance to get super discounted tickets? I have tried 5-6 times and not been successful. They only advertise 40 tickets. There is a weekly countdown to 1pm and when the time runs out, you can click to be entered in a random selection of people who have five minutes to purchase two discounted tickets for two shows the following week. On 4th August they released 400 discounted tickets to celebrate 19 years since Harry's 'first day of school' at Hogwarts.
Also, The Georgian Hotel has a Wizard Chambers room designed to look like a room for a wizard. You can't help but think it is what spending a night as Harry Potter would feel like.
Harry Potter Guide for Visiting London- UK Experience
I have a Harry Potter board established on Pinterest which shares tons of other experiences you can enjoy around the UK. Please add any questions you have about the Harry Potter experience in London. Also, if you can add any information for readers based on your own Harry Potter experiences, please do so in in comments.
I'm always eager to try a new activity in London with a Harry Potter theme, so if you are hosting an event, please do let me know so I can include it here and on the Sunny News YouTube channel!